Which BMW Z4 is this?
It's the cheapest one. This is the Z4 sDrive20i, priced at P3.99 million, undercutting the full-fat M40i by P1.8 million and its Toyota Supra half cousin by P1 million. So it should, given it uses a titchy 2.0-liter four-cylinder engine rather than the straight-six you likely expect in a front-engined, rear-driven BMW roadster like this. It's pretty game, though, punching harder than its 197hp and 320Nm claims might suggest.
Two cylinders have gone walkabout. What else?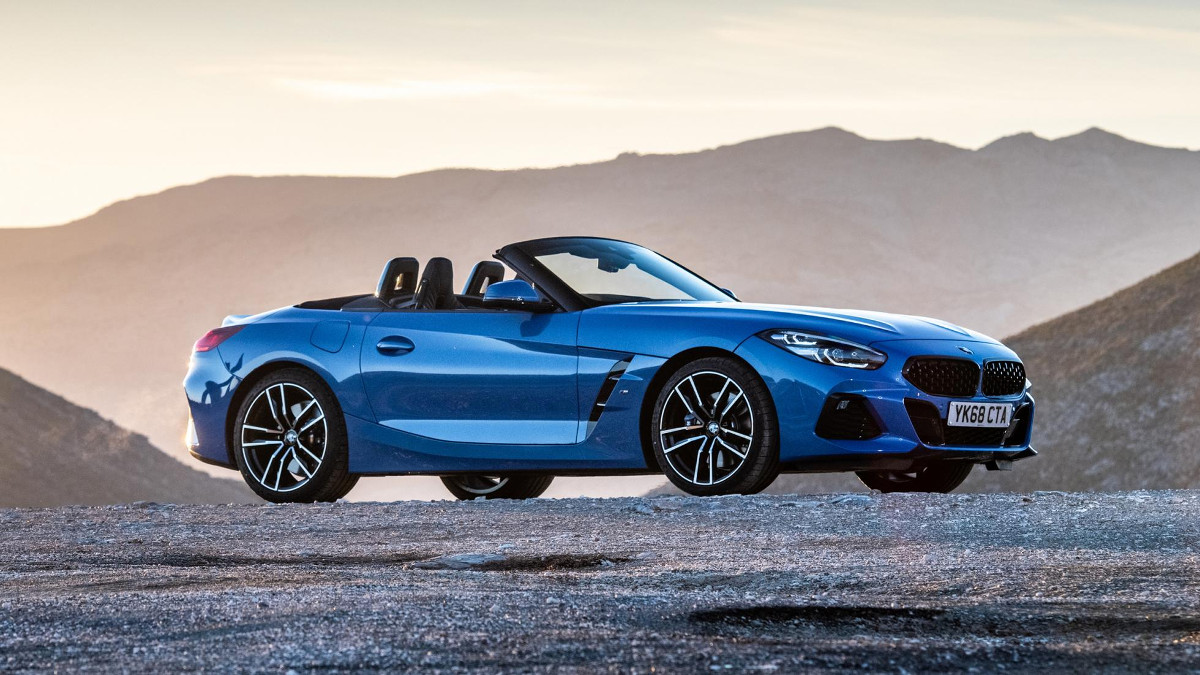 As standard, it misses out on the adaptive suspension and big wheels of the M40i, but they can be added back in as part of the M Sport Plus pack, so both visually and dynamically, it can be prepped to do a decent impression of its bigger brother.
Everything else remains the same, too. The interior is laid out identically, the materials largely don't change, and the roof still electronically folds back and forth in a mere 10sec and at speeds below 48kph. It's every inch the premium roadster, just with a slightly less cultured exhaust note and much less money dripping out of your bank account each month. All the tech that's optional on the big-boy Z4—head-up display and the like—is available here.
ADVERTISEMENT - CONTINUE READING BELOW ↓
Talk figures.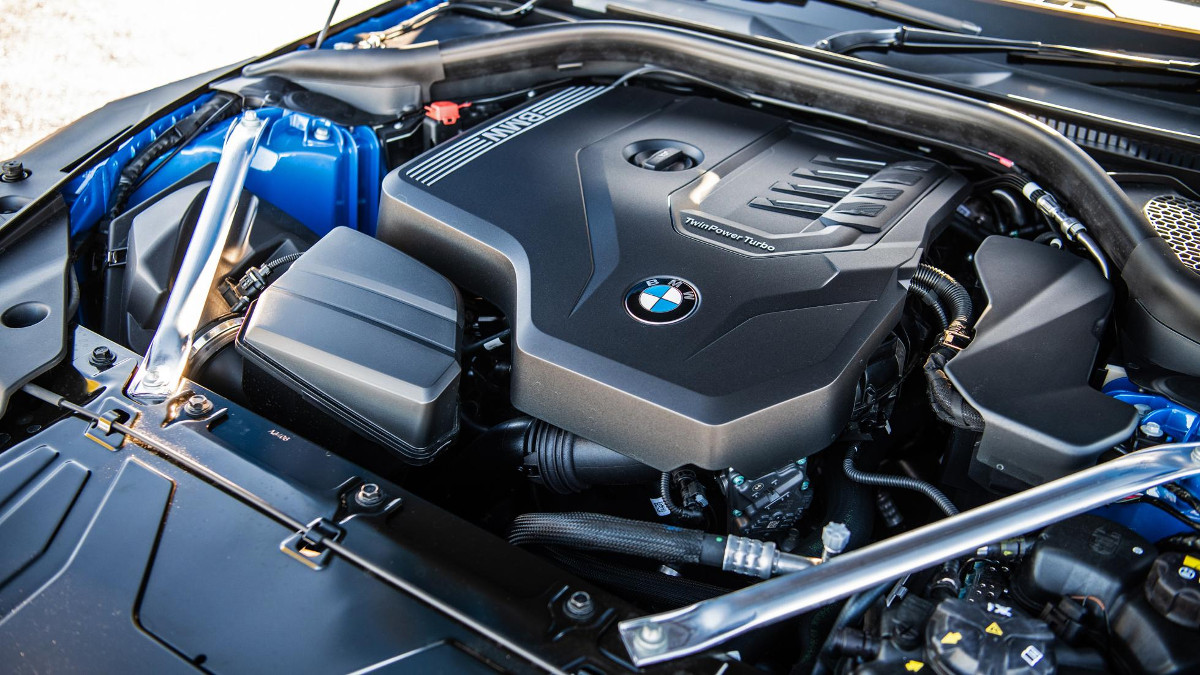 The sDrive20i hits 100kph in 6.6sec and tops out at 240kph. The M40i claims 4.5sec and 250kph (as does the Supra, pretty much). The big differentiator when it comes to their driving experiences is weight; the former is a staggering 130kg lighter than the latter, dipping below 1,500kg and even slipping under the Supra's 1,495kg claim, one which has benefitted markedly by skipping on the folding roof.
Inevitably, it feels much more agile—hardly a shock—and turns into corners with considerable eagerness. The alacrity of its front end is quite remarkable, in fact, and helps it feel nearly as athletic as a Porsche Boxster, the two-seat roadster standard for nearly 25 years.
Nearly?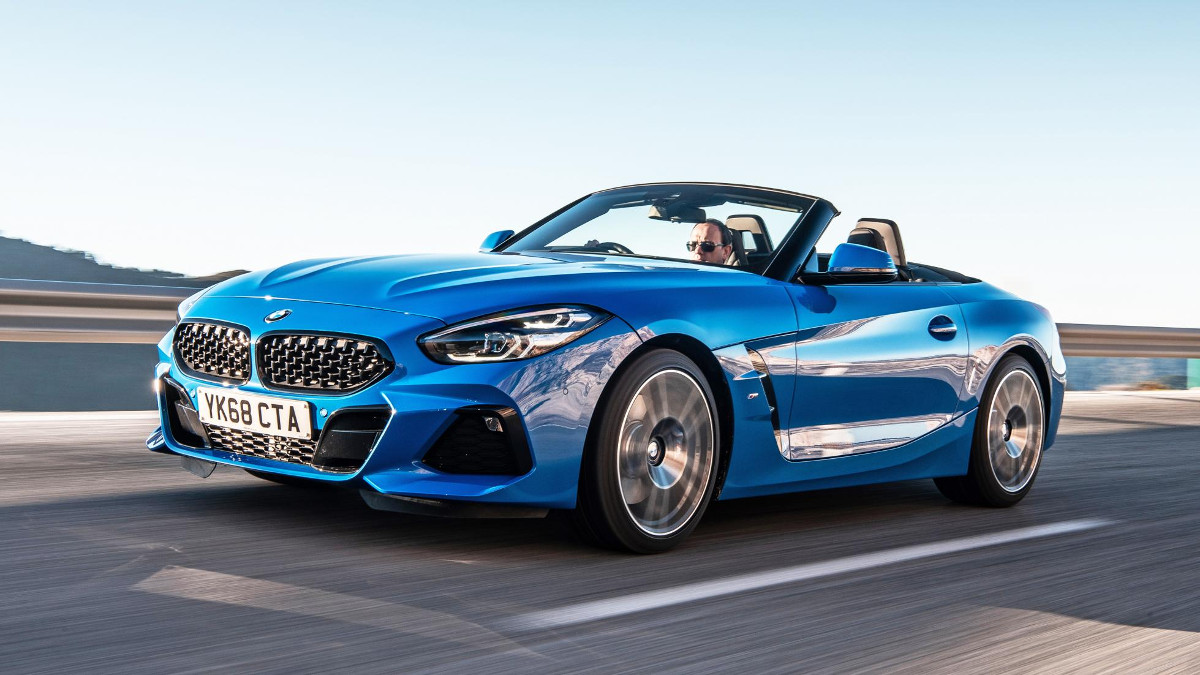 ADVERTISEMENT - CONTINUE READING BELOW ↓
Recommended Videos
Yep. Its front end may be as keen, but the rear axle doesn't boast such Tigger-ish bounciness. There's simply not enough power to rise it from its slumber, so while the sDrive20i turns neatly and will allow quite preposterous cornering speeds, there's none of the rambunctious attitude an M40i can be persuaded to take.
It's a feeling most prevalent on damp roads, where this entry-level Z4 can be driven with no regard for its rear-wheel-drive layout, eliciting similar levels of trust and occasional foolhardiness to a front-wheel-drive hot hatch. Which is both a blessing and a curse. On the one hand, it's a convertible that seems to relish being driven hard. On the other, it's a BMW with a fairly straight-laced cornering attitude.
What would fix it?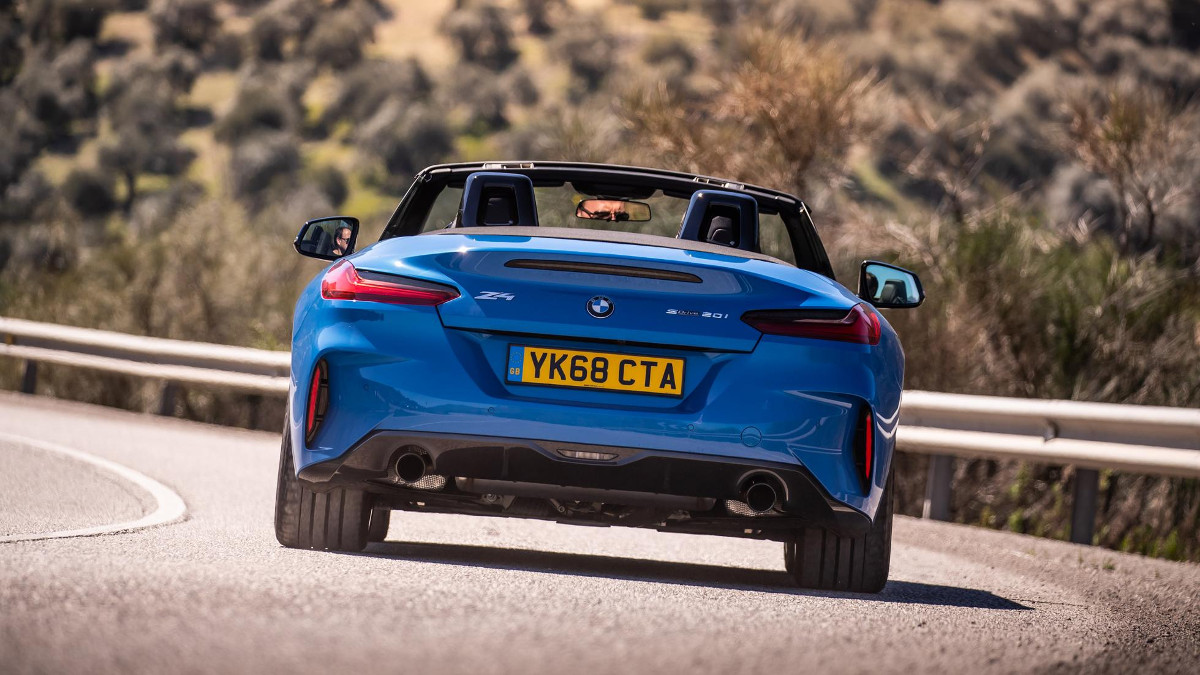 Um, a muscular six-cylinder engine. What I ended up wishing for was the impossible—the M40i's muscle paired with this s20i's dexterity. If only BMW could trim the former's weight somehow.
ADVERTISEMENT - CONTINUE READING BELOW ↓
This isn't a bad 2.0-liter turbo, though. In lower gears—and therefore during off-the-line acceleration—it feels nearly as eager as the M40i's 3.0-liter, and it makes a keen, raucous noise that'd be quite appealing in a quick four-cylinder hatch, but which is arguably a touch incongruous emanating from a droptop with such a long hood. It ultimately can't replicate the relaxed swagger of a straight-six.
The standard eight-speed automatic gearbox comes from the M40i, and is just as delightfully short-geared here. Which makes it sharp to react when left in Drive and nicely interactive when you start manually shifting with the paddles. The powertrain as a whole feels nicely assertive and more than the sum of its figures.
I assume it drinks less fuel, too.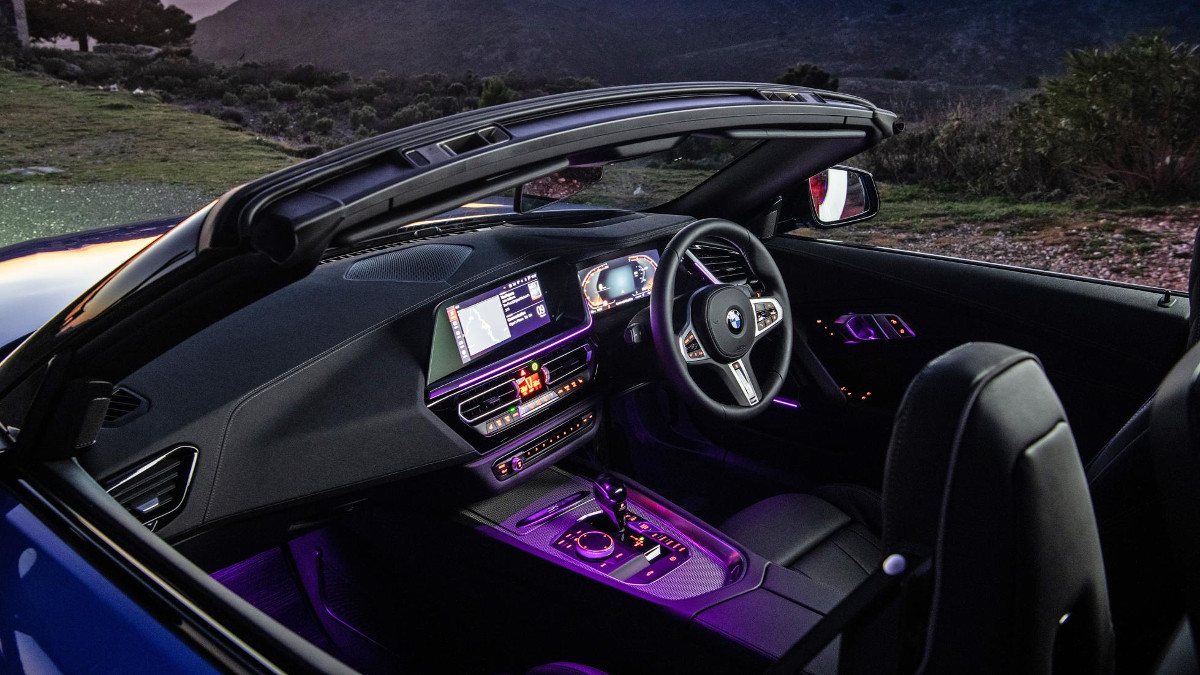 In principle, though BMW's figures pit the two pretty closely together: The sDrive20i's 16.9km/L and 162g/km of CO2 emissions pip the M40i's 14.3km/L and 192g/km. In reality, we suspect they'll both meet in the middle (ignoring the fact there's another four-cylinger Z4 called the sDrive30i). The six-cylinder Z4 we're testing achieves close to 15km/L with ease, and our few days with the four-cylinder proved how much harder it needs working to deliver its performance. Choose it for the cheaper purchase costs, but don't expect your wallet to be fatter when it comes to fuel consumption.
So, what's the verdict?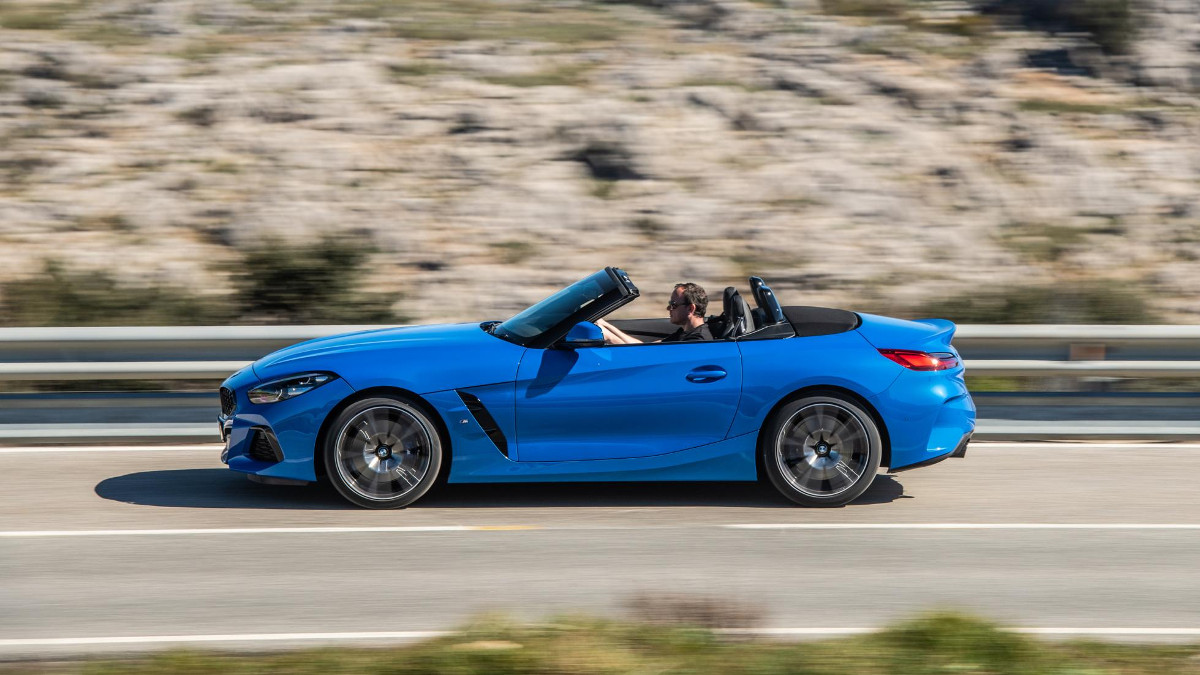 All told, this is an enjoyable car and proof that the Z4 is appealing at its core, not just when there's a massive engine shoehorned ahead of the driver. What's tangible is that, cylinder and horsepower count aside, BMW hasn't skimped here: The interior is every bit as plush as the M40i's, and the car even uses the properly serious Michelin tires of its more potent relation. It's just—in truth—you'll still choose the larger engine if cost isn't an issue.
ADVERTISEMENT - CONTINUE READING BELOW ↓
The sDrive20i does prove that Toyota should give the lesser-powered Supras a crack outside of the Japanese market, too. This engine slots right into the Z4's chassis-mate, and I suspect the interest in a lighter, less expensive Supra could be quite high. A lower entry price means more money for tuning, right?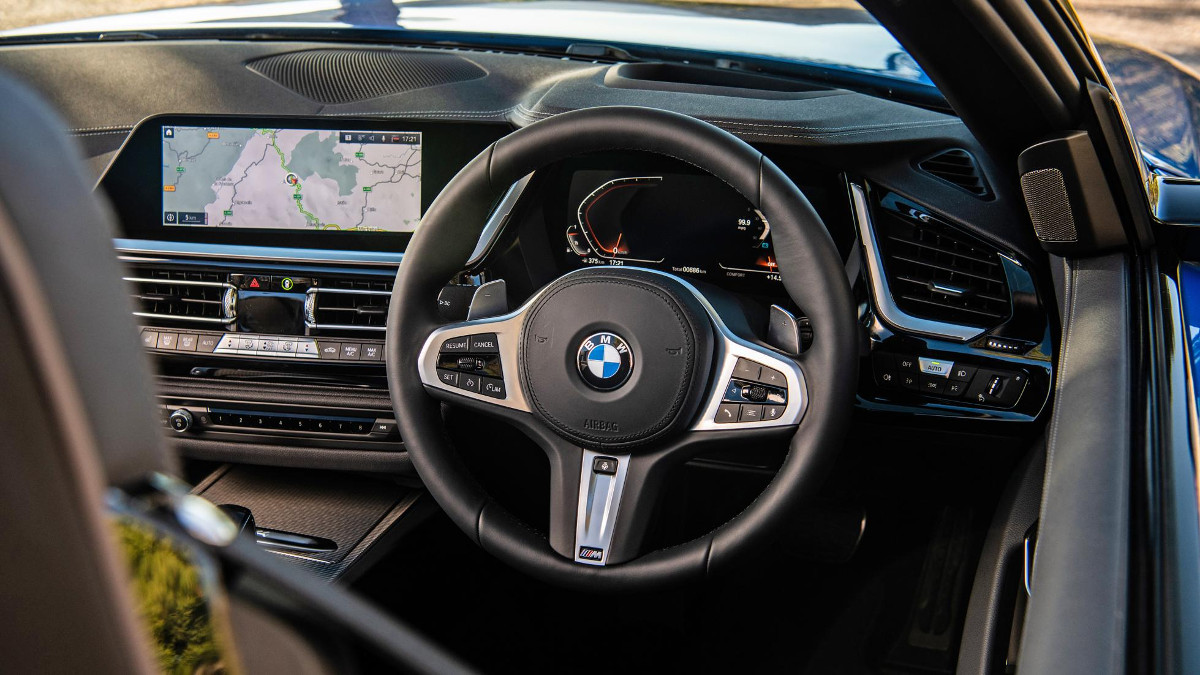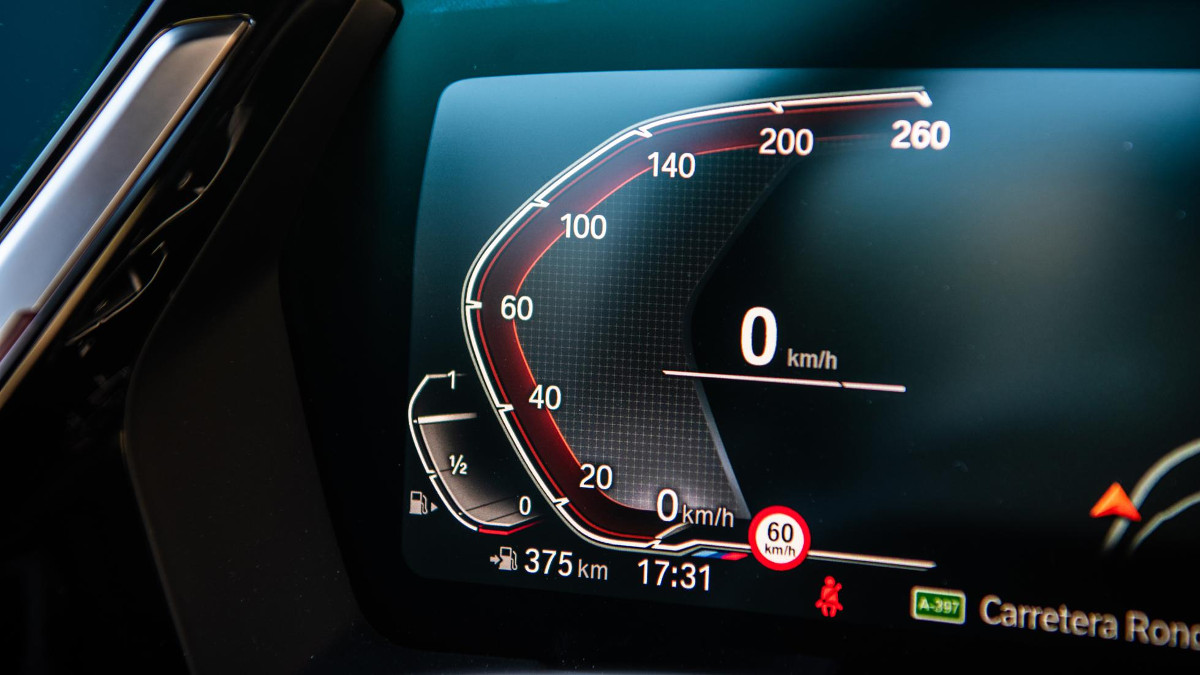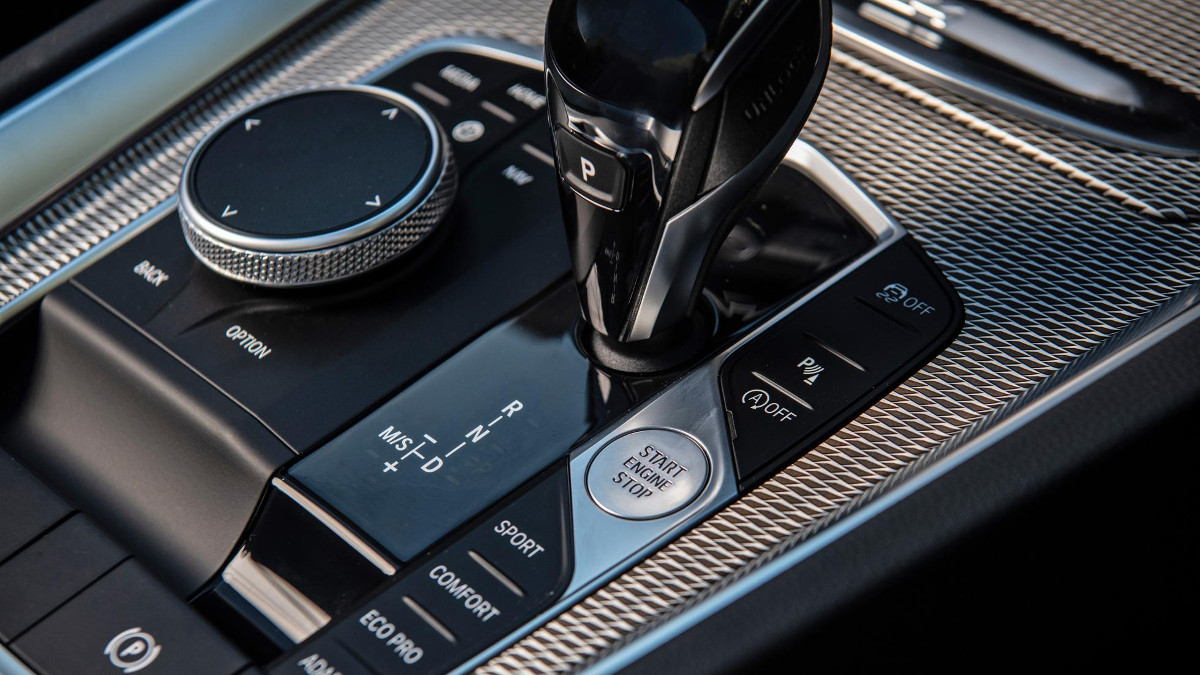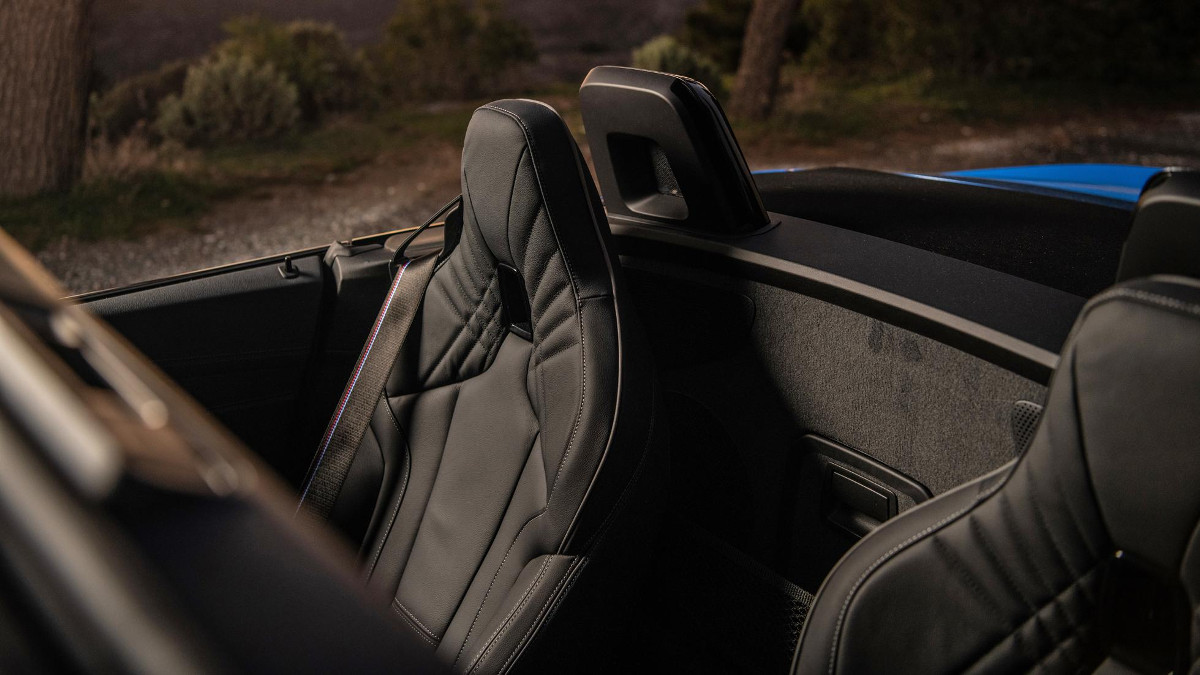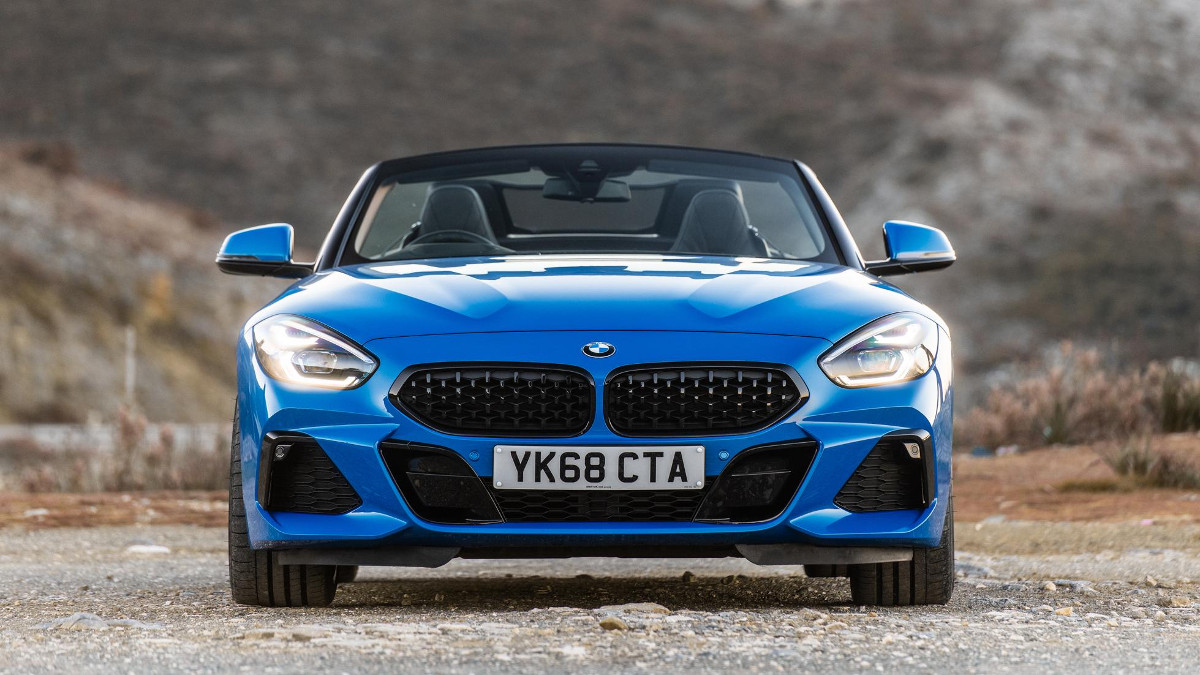 ADVERTISEMENT - CONTINUE READING BELOW ↓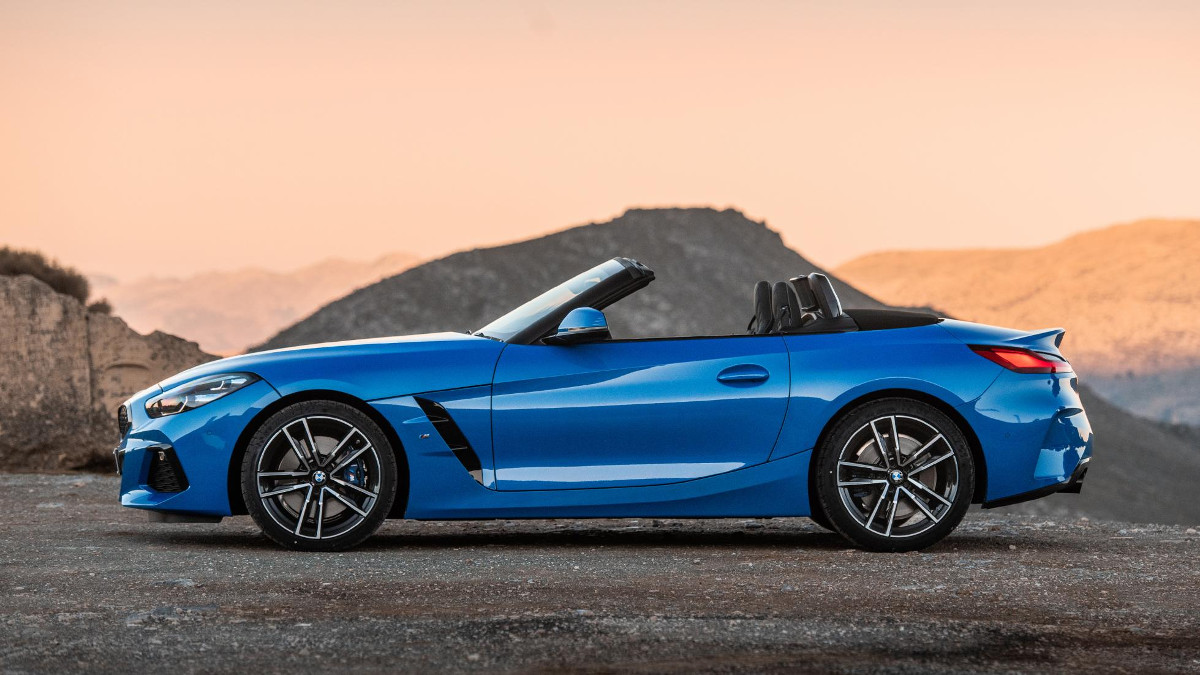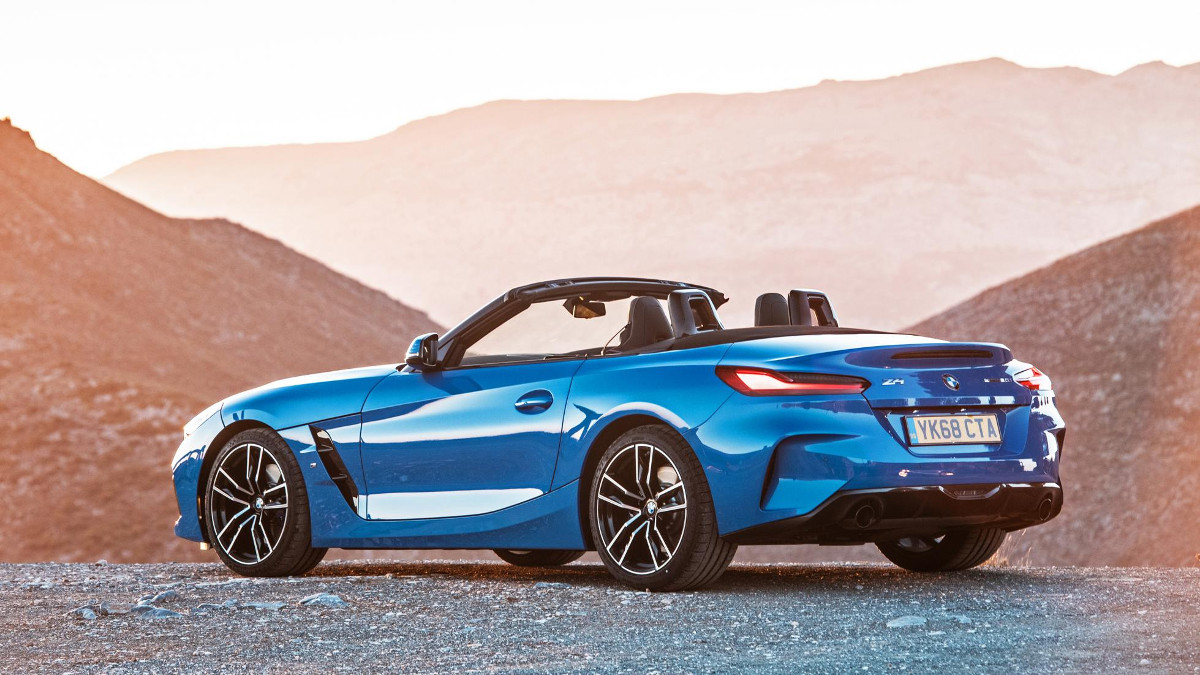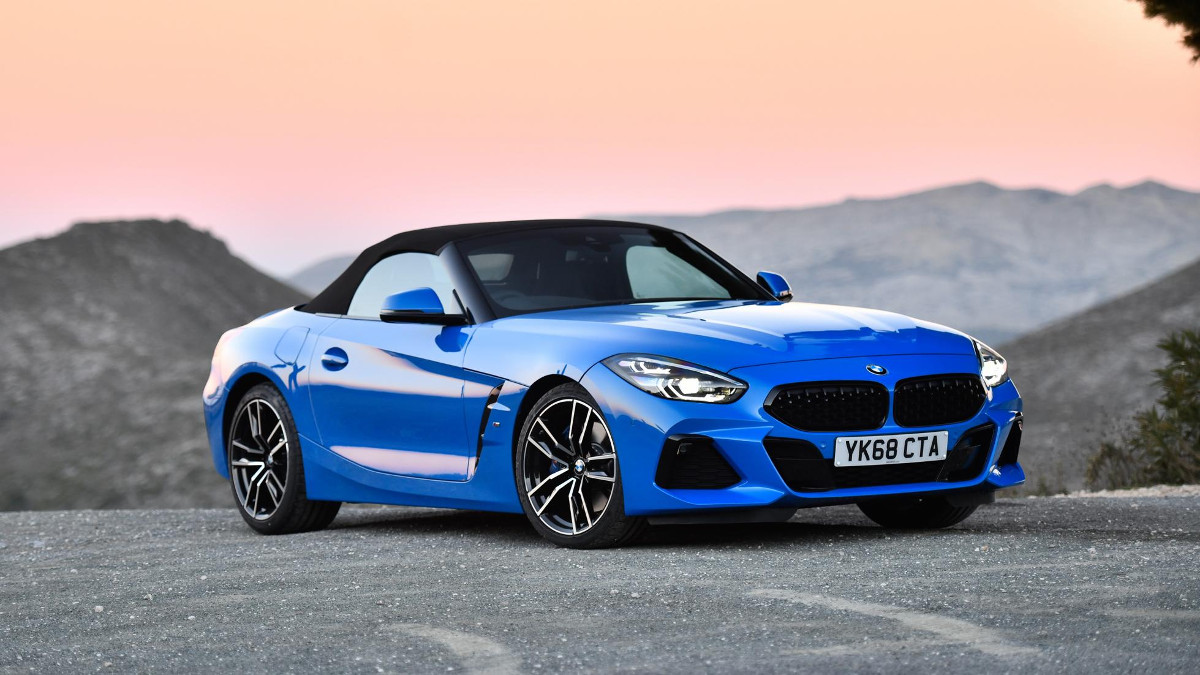 NOTE: This article first appeared on TopGear.com. Minor edits have been made.