The Q5 has done the numbers for Audi ever since it came out in 2008, selling in vast quantities pretty much everywhere it's available. In fact, the previous iteration was, says the company, the "world's best-selling premium midsize" SUV for some six years, ahead of the BMW X3, the Mercedes-Benz GLC/GLK, and the related Porsche Macan.
This second generation we have now went on sale in 2017, and had a facelift midway through 2020. Based on the same MLB platform as the A4, the A5, and so on, in Audi's range, it sits above the smaller Q3 but under the seven-seat Q7. Key improvements over the old Q5 are in the areas you'd expect—less weight (up to 90kg) thanks to much aluminum, better economy, more tech.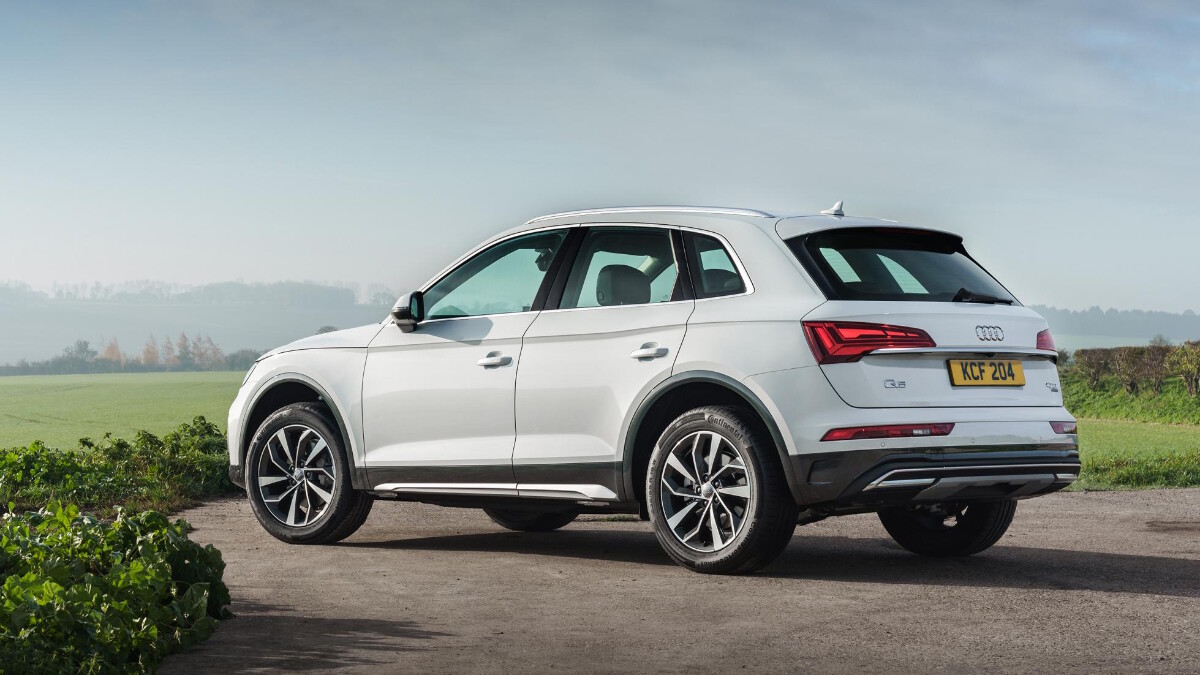 New for the 2020 facelift, besides revised LED light clusters and the mandatory 'more grille' styling tweaks, is a 12V mild-hybrid boost that makes the start-stop system more effective, aiding fuel economy. Inside, Audi has binned its gloriously tactile and easy-to-use clickwheel menu system for a new touchscreen. So, there are more fingerprints, and your eyes are off the road more often. Where's the logic in that? Thankfully, the climate controls aren't hidden in the touchscreen, such silliness being reserved for the newer Q8 and A6.
ADVERTISEMENT - CONTINUE READING BELOW ↓
Competitors? You might consider a BMW X3 or Mercedes-Benz GLC, both of which are around the same size and price. Then there's the Jaguar F-Pace, the Volvo XC60, or possibly either the Range Rover Evoque or Velar. Audi had earlier resisted a coupe version of the five-seat Q5, but as BMW flogs the X4 and Merc the GLC Coupe, it recently relented and there'll be a more cramped Q5 Sportback along soon, to do the same job as this Q5, ever-so-slightly worse. Whoopee.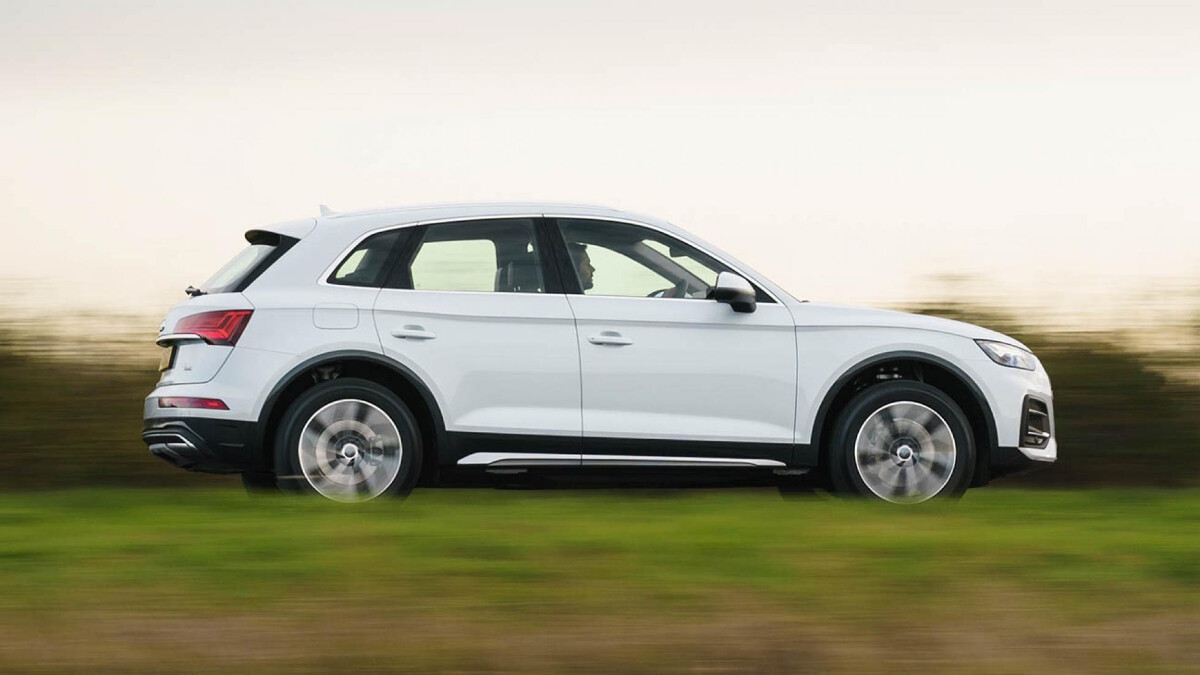 As for engines, with the normal Q5, you've got the simple choice of a 2.0-liter turbopetrol or a 2.0-liter turbodiesel. Then you've got the Q5 TFSI e, which pairs said gasoline engine with a battery and an e-motor for low CO2 and a few kilometers of electric-only range, and the six-cylinder diesel SQ5. All get automatic gearboxes and Quattro all-wheel drive as standard. The hybrid is on hiatus at the time of writing, but it's expected to return soon as Audi continues its plug-in push.
ADVERTISEMENT - CONTINUE READING BELOW ↓
Recommended Videos
Prices start at around £42,000 (P2.72 million), rising to £55,000 (P3.56 million) or so for the SQ5. Or to way more than that if you get a bit handsy with the options list. This is an Audi, after all.
On the road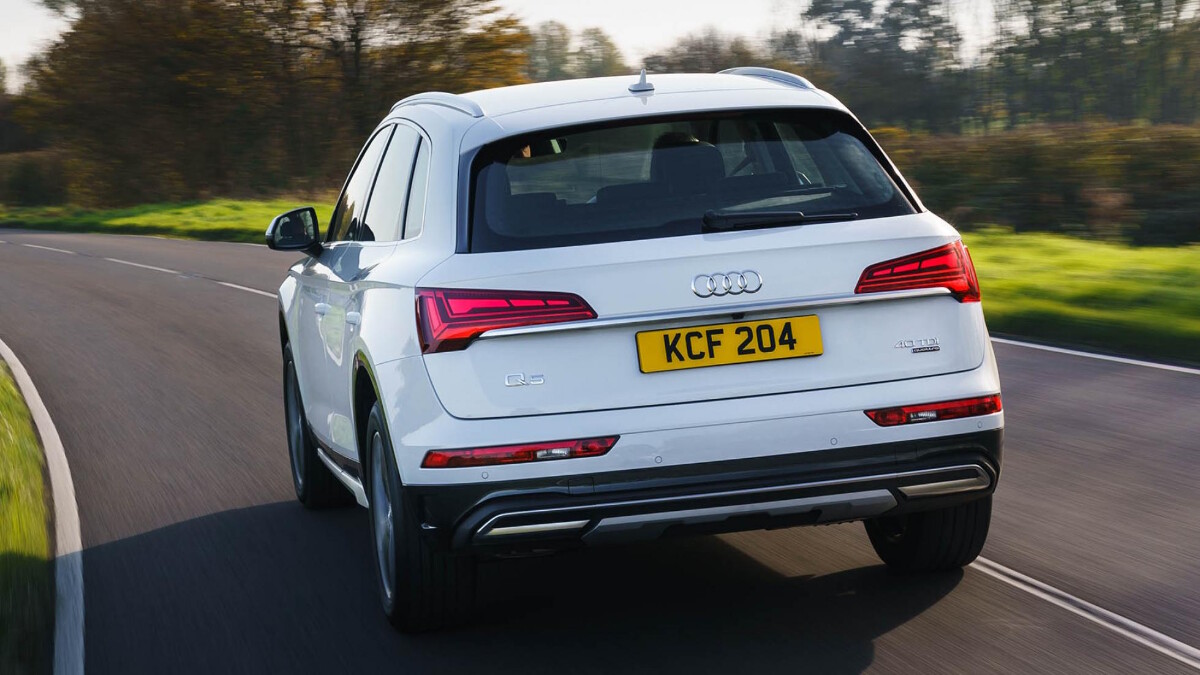 More on those engines. Prepare to be baffled by Audi's maddening number-badge structure: It's a mess. The '40 TDI' makes 200hp, and thanks to its new 12V hybrid boost allowing more coasting and longer periods with the engine switched off, official economy stands at 18.3km/L and 176g/km.
Nil to 100kph takes under 8sec—the Q5 doesn't feel that quick because of its seven-speed dual-clutch gearbox, which is reluctant to kick down even if you've got a load of throttle on, but it's got all the performance you need in a car like this. Very refined, too, though you can't totally escape the agricultural rattle inherent in four-cylinder diesel engines.
ADVERTISEMENT - CONTINUE READING BELOW ↓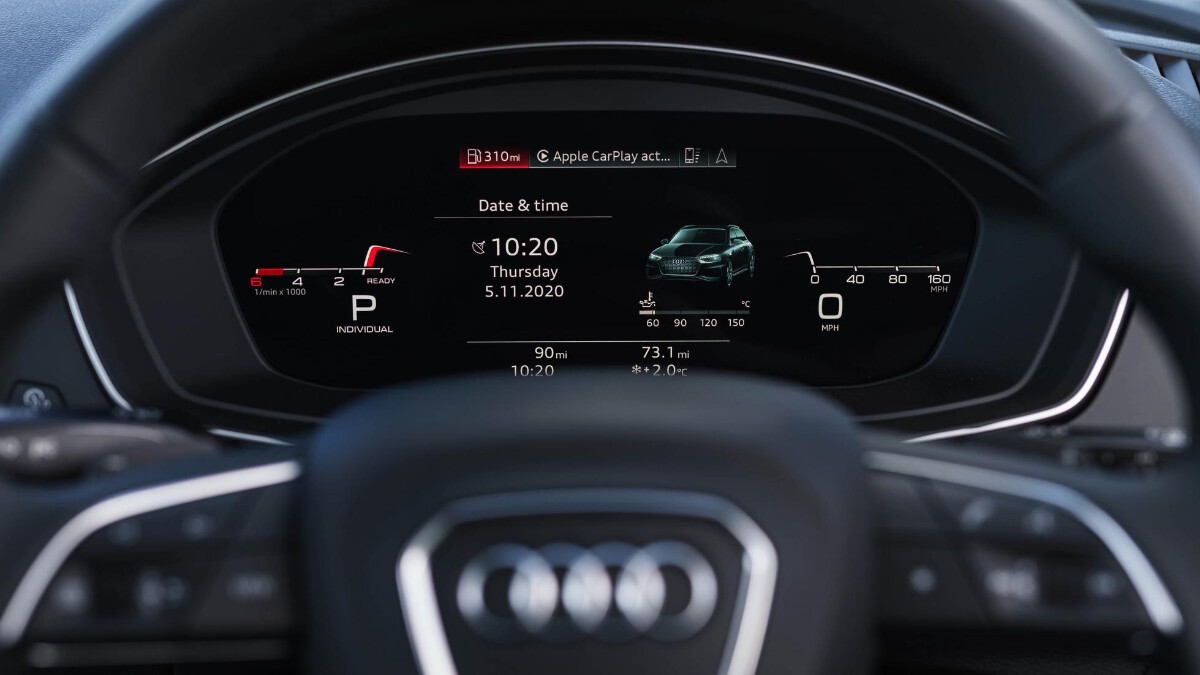 We've tried the gasoline in tandem with the 14.1kWh battery and electric motor of the Q5 plug-in hybrid, which Audi calls the Q5 TFSI e. Available in two power outputs, the 295hp '50' or the 362hp '55', it's go low CO2 emissions of just 49g/km.
Happily, it's also quite good, with a smooth, incredibly clever powertrain and impressive turn of speed (the 55 only takes 5.3sec to hit 100kph). Audi claims 42km of electric range, with a top speed in EV mode of a handy 135kph. But the usual PHEV caveats apply—make sure it suits your commute/lifestyle, and have a think about where/when you can charge. If you can't plug a PHEV in, there's really no point.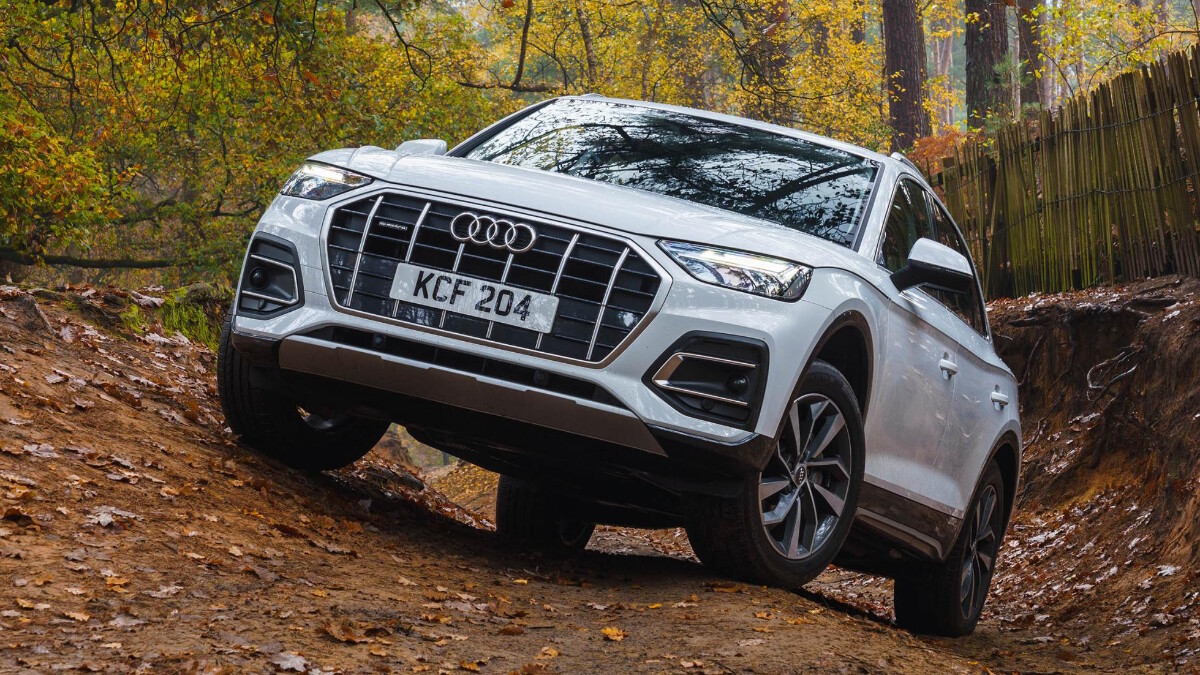 The PHEV is 290kg heavier than the equivalent gasoline Q5, and while it remains a comfortable car, you can feel the suspension working hard to contain that extra mass. In general, the Q5 drives well enough—like the A4 on which it's based, it doesn't really involve you in the process (look at the Macan or the F-Pace if that's your thing), but it majors instead on rolling refinement and safe, predictable handling. The ride is a bit on the firm side, so look toward the smaller wheel options to stop it from becoming a problem.
So, to the 45 TFSI gasoline. Far from being the humble runt of the litter, it's a pleasant balance of real-world economy (14.5km/L is what we got, beating Audi's claim by just under a kilometer per liter) and performance (0-100kph in 6.1sec). It's also more hushed than the diesel, and makes a better companion for the gearbox. It suits the Q5's easygoing gait, and, being the lightest powertrain, offers the most engaging handling of any Q5 this side of the SQ5. If you like that sort of thing.
ADVERTISEMENT - CONTINUE READING BELOW ↓
On the inside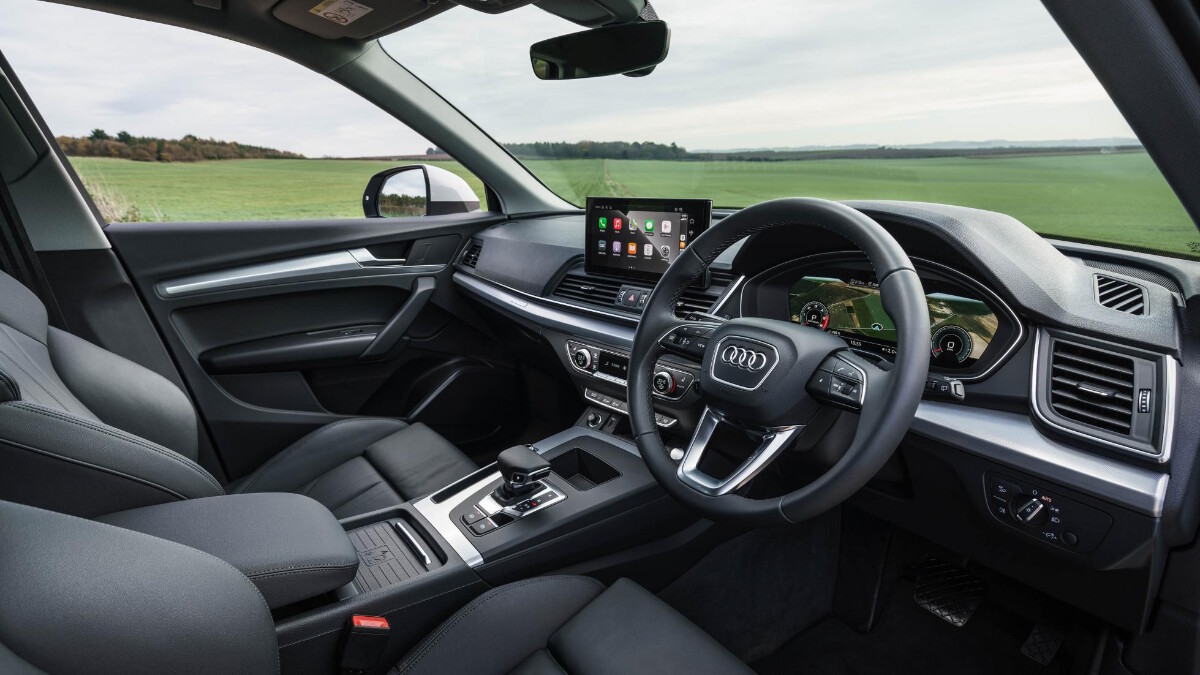 Audi does interiors better than most. The Q5's is well-laid-out and solidly constructed, with an appealing design, lots of light, and some good tech.
For the 2020 facelift, the carmaker mildly spoiled its good work in here. There's a new 10.1-inch touchscreen that responds snappily to your inputs, but we lament the passing of the tactile metal clickwheel—scrolling through lists or zooming into the map is considerably more fiddly now, and your reward for this 'convenience' is loads of smeary fingerprints. There was also a palpable wobble from the screen in our test unit when it was prodded while the car was in motion.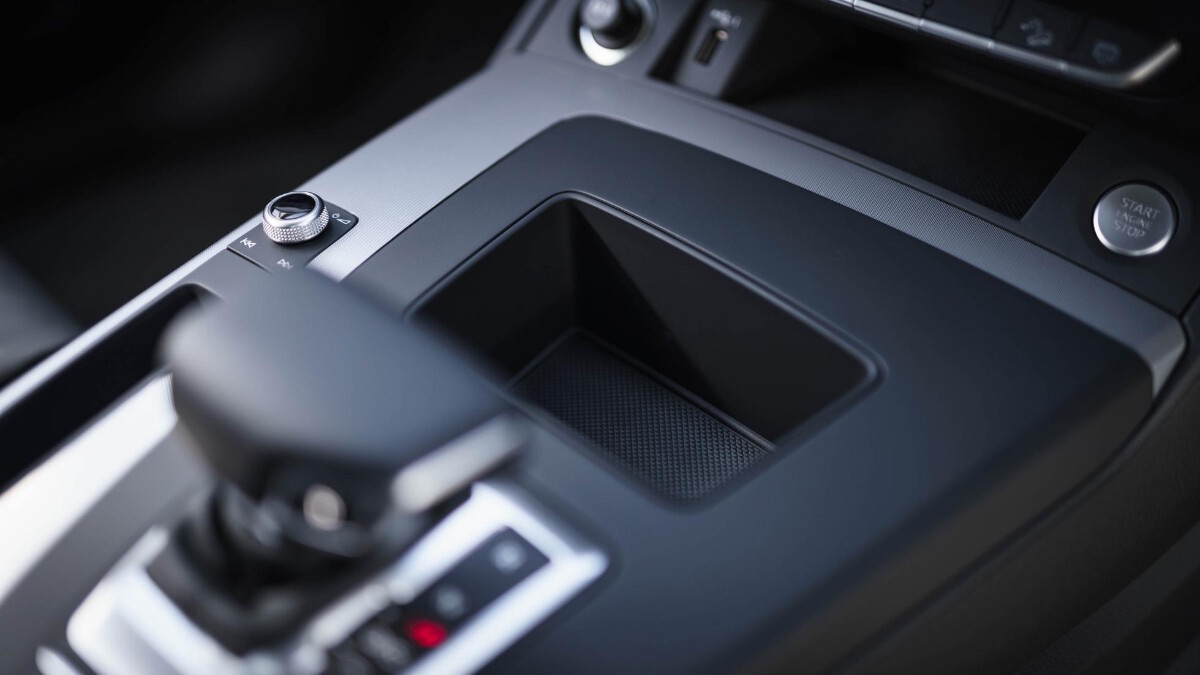 In place of the clickwheel, Audi has done...nothing. There's a small cubbyhole that looks like an ashtray and can't be removed for cleaning, but no useful stowage or extra charging points. Frankly, we prefer the old Q5's cabin. If you're thinking of upgrading from a pre-facelift model, try before you buy.
As for space, it's pretty good. The 550-liter cargo area is exactly the same size as the Merc GLC's and the BMW X3's, if a bit smaller than the Jaguar I-Pace's. Worth bearing in mind that the PHEV's batteries live under the Q5's cargo floor, so TFSI e models get 155 liters less loading space than normal Q5s. Not ideal—that's really quite small for an SUV of this size. The rear seats are still spacious enough for a couple of adults to sit in relative comfort, though.
Final thoughts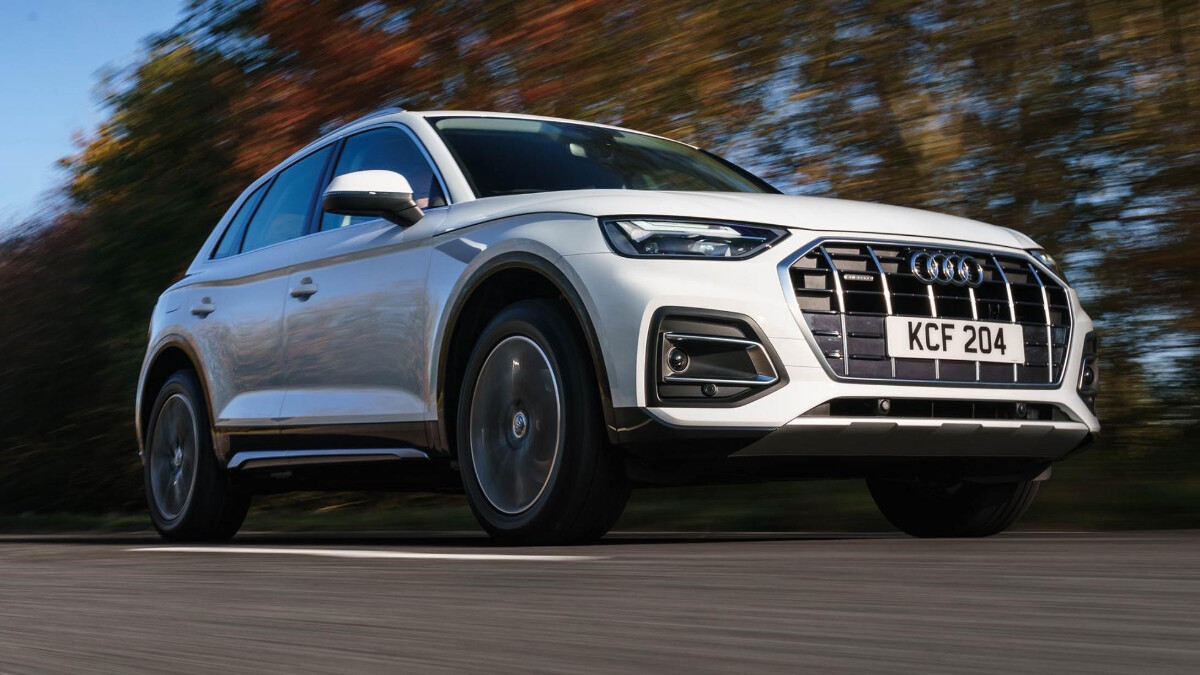 ADVERTISEMENT - CONTINUE READING BELOW ↓
The Q5 isn't a remarkable car in any one way, but it's quite good in a few ways, which makes it a worthy, well-rounded thing. Worth thinking about if you're in the market for this kind of car. While it isn't as good to drive on a twisty road as an X3, a Macan or an F-Pace, it's very quiet, comfortable, and practical, if a little dull. It succeeds as a cruiser, a traffic soother, and critically avoids the pitfall of trying to be too sporty and ending up uncomfortable and out-of-sorts—like the Q2, the Q3, and the Q8, to name a few.
The PHEV? It's an impressive bit of tech, but the usual caveats apply. Think very carefully about the kind of driving you do before committing.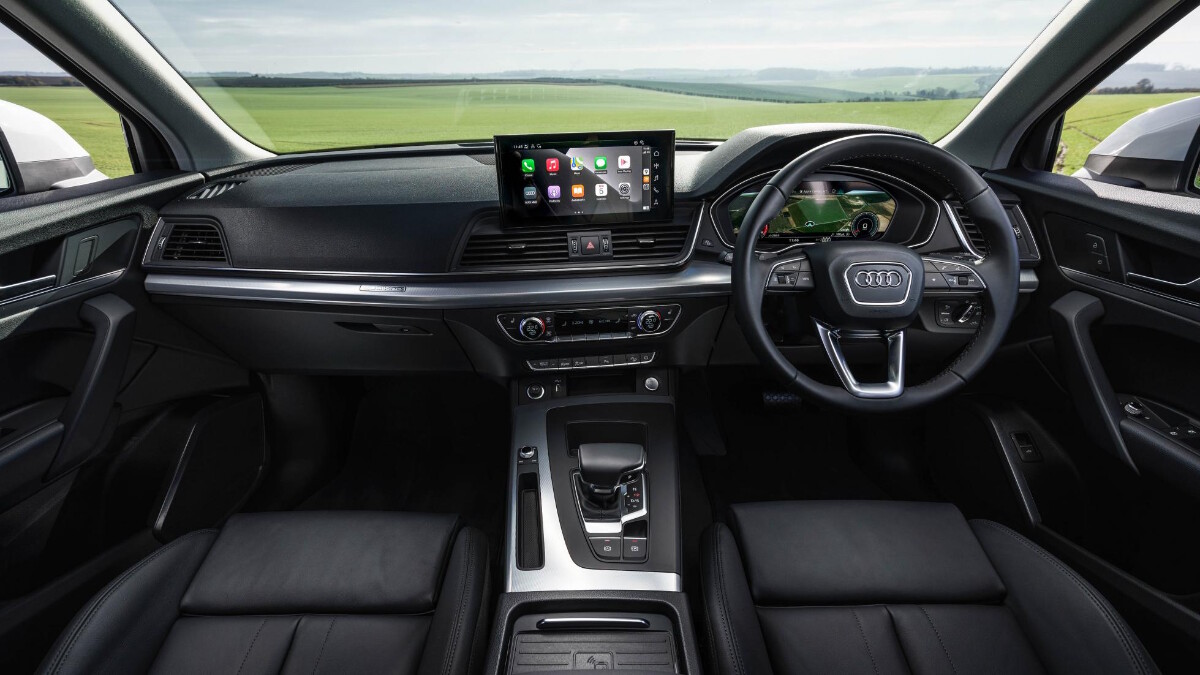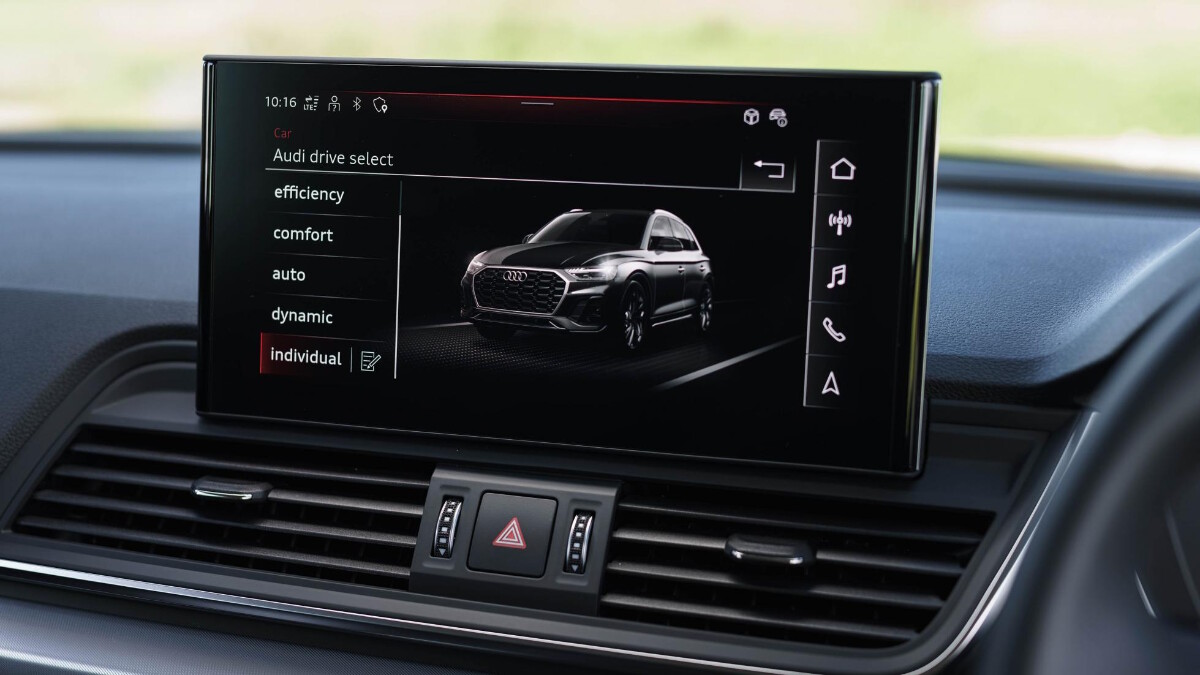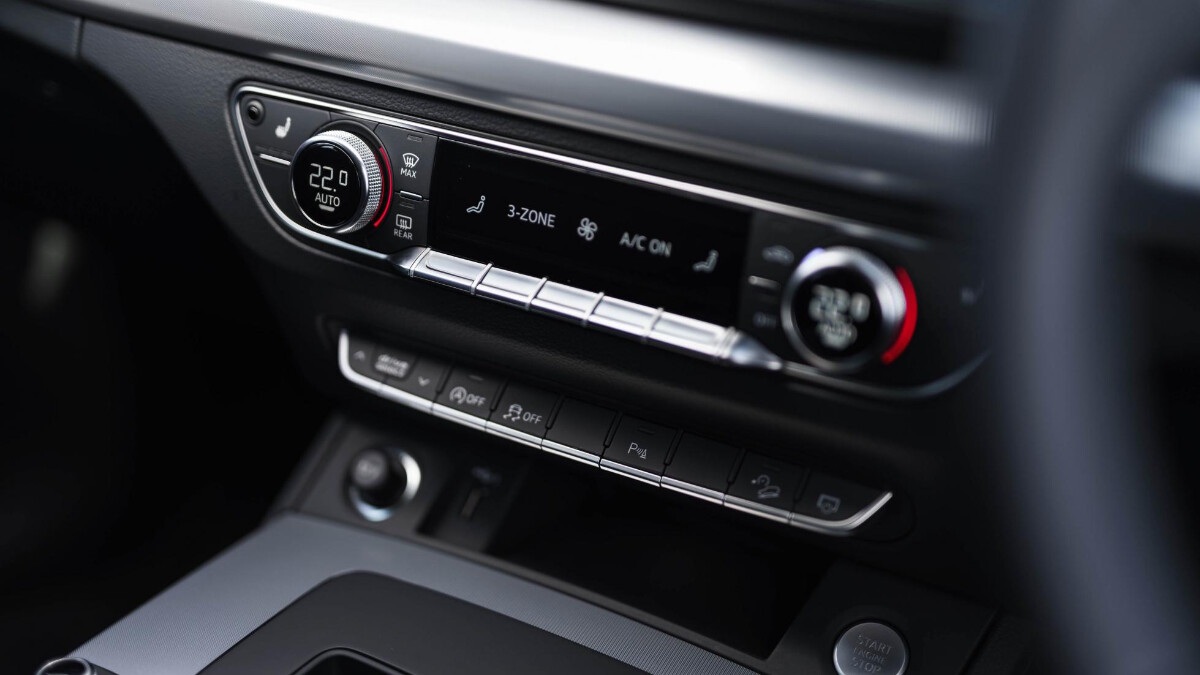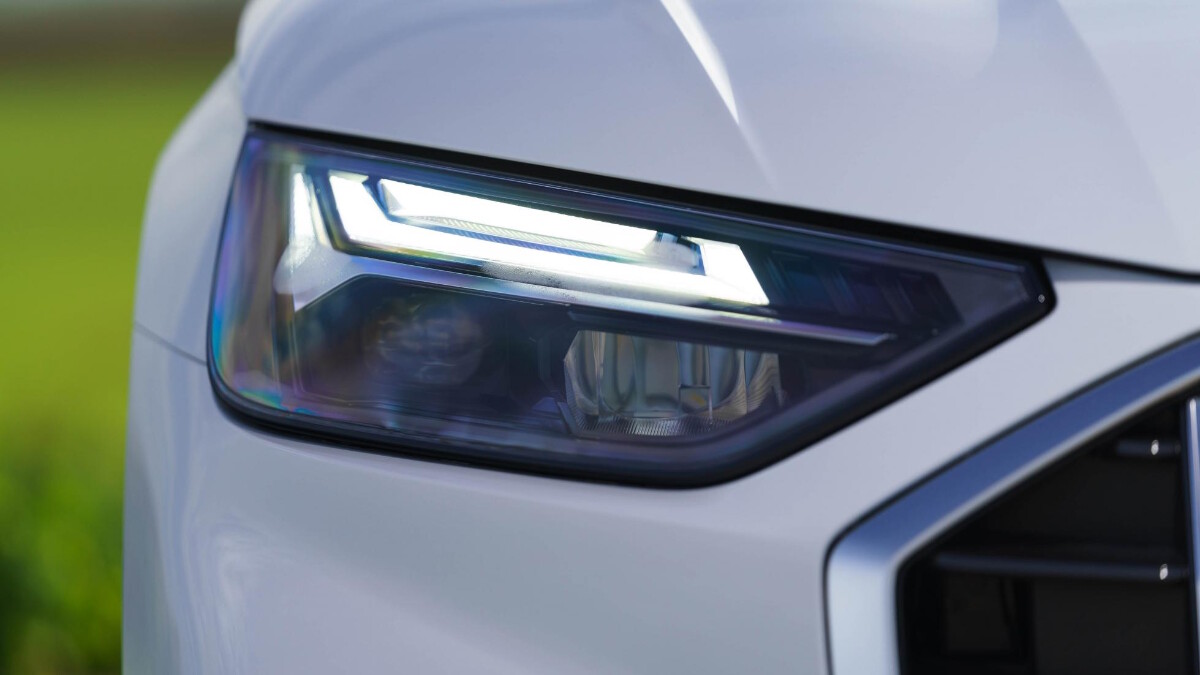 ADVERTISEMENT - CONTINUE READING BELOW ↓
NOTE: This article first appeared on TopGear.com. Minor edits have been made.