Hang on—didn't this used to be called the R8 RWS?
It did. When it was launched in 2018, the 'Rear Wheel Series' was a limited production run of 999 cars. Then last year, Audi facelifted the R8 range, giving it a sharper nose and some minor dynamic enhancements. Those actually had quite a lot in common with the work already done on the RWS—steering geometry, thicker front anti-roll bar, stiffer dampers.
But I digress. The RWS is back, renamed the RWD and now a permanent part of the range.
What's changed since 2018?
Very little. It's obviously got the new, sharper R8 nose, but aside from that, the RWD is basically the same car as the RWS. Not just in terms of its performance and positioning in the range, but also when it comes to its attitude on the road.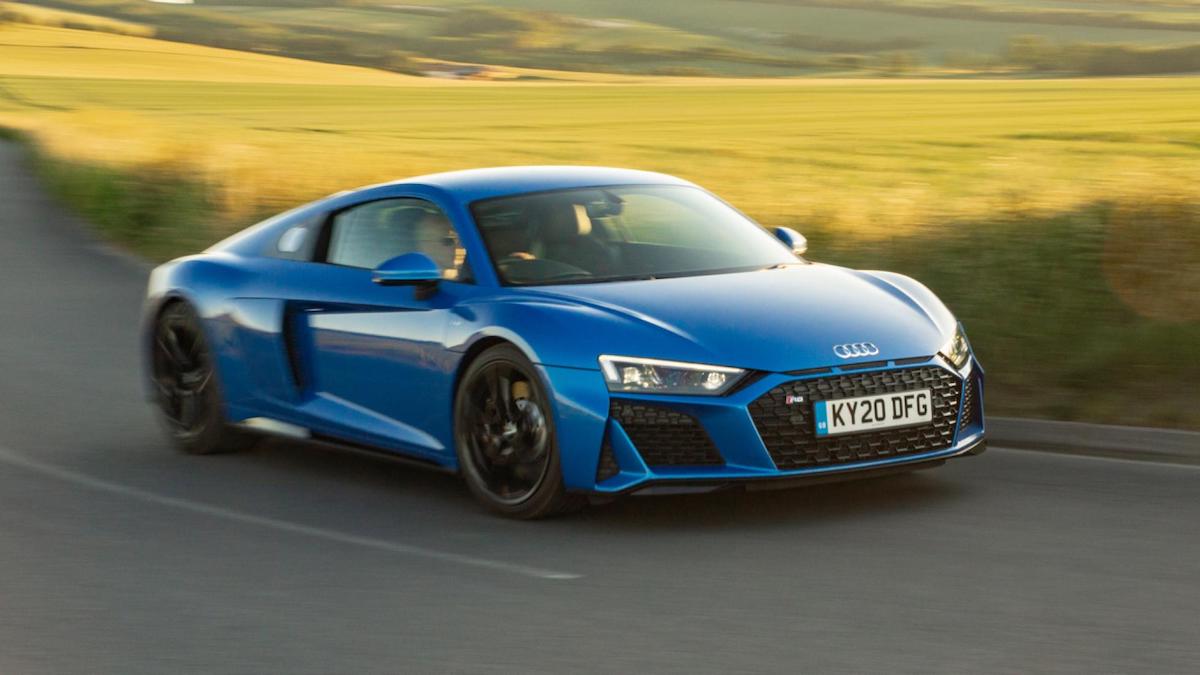 ADVERTISEMENT - CONTINUE READING BELOW ↓
It's the entry-level R8, so it has the naturally aspirated V10 in its least potent 533hp guise, driving the rear wheels through a seven-speed twin clutch gearbox. The diff is mechanical; the dampers aren't adaptive or adjustable. It's the simplest R8.
And the most basic...
Correct. You can't have it with the magnetic ride dampers, even if you want them, and the side blades can only be body color (probably the easiest and most reliable way to spot a RWD, as there's no external badging to inform). It's £115,890 (P7.31 million), undercutting the 562hp quattro version by nearly £15,000 (P946,000), and the 602hp Performance model by almost double that. For £124,580 (P7.86 million), you can also have it as a Spyder.
But here's what I find puzzling about the R8 RWD: It does the same job in the same manner as any other R8.
ADVERTISEMENT - CONTINUE READING BELOW ↓
Recommended Videos
How do you mean?
The way I see it, the RWD was a chance to give the R8 range more bandwidth. Versus the quattro, this one is simpler and 50kg lighter, so it could have been used as a showcase to demonstrate that Audi Sport is serious about delivering a driver's car with real tactility and feedback. An alternative to a Porsche 911 GT3, in fact. Which is the exact test we did with the RWS a couple of years back. Unfortunately, nothing has changed since. I didn't really expect it to. Audi is a pragmatic company, and I don't doubt it knows its audience better than I do. But I still think this means the German carmaker is selling itself short and failing to prove that, given the perfect ingredients, Audi Sport can create a belting driver's car.
Is the R8 RWS disappointing?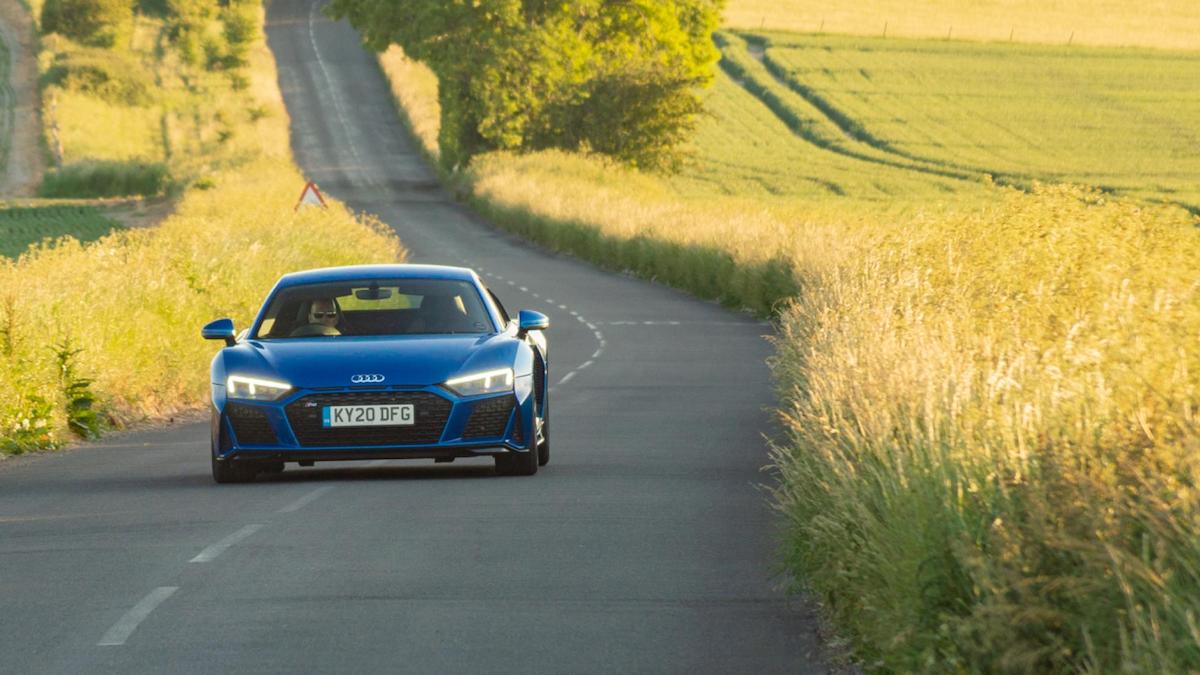 ADVERTISEMENT - CONTINUE READING BELOW ↓
It depends on your expectations, doesn't it? If you agree with what I've just said, then yes. However, if you think the idea of a naturally aspirated, mid-engined, two-seat, rear-wheel-drive supercar costing Porsche 911 money and undercutting the likes of the Aston Martin Vantage is a winner whichever way, then no.
Because it does drive very well indeed. The V10 is a marvel, simple as that. From 3,000rpm onwards, it delivers a smooth shove of increasing urgency. It's a lovely feeling to see the rev needle rising rapidly past 5,000rpm, hear the smoothly ferocious engine sing with such focus and intent, and realize you still have another 3,500rpm to go before the cut-out. The scenery spools through the wide windshield, the V10 sings behind you, the cabin quality and layout is peerless, and it feels good to be in an Audi R8 RWD on a good road on a summer's day. It feels special. And no need for 4WD—unless you live somewhere with hairpins and cold temperatures.
ADVERTISEMENT - CONTINUE READING BELOW ↓
But nor has Audi maximized the benefits associated with having front wheels that do nothing but steer. The steering is more sensitive just off-center than pre-facelift 4WD cars, but it's also slightly numb. You get response from it, but little feel or texture. It doesn't tingle or persuade you that it wants to attack a road. And don't get me started on the traction control. It's like Audi decided it was okay being rear-wheel-drive, as long as there was absolutely no possibility of it doing anything exciting. It cuts in all the time, so you have to slacken it off, and then it's fine. But seriously, Audi, the R8 doesn't have bicycle tires on the back—the traction control doesn't have to constantly intrude.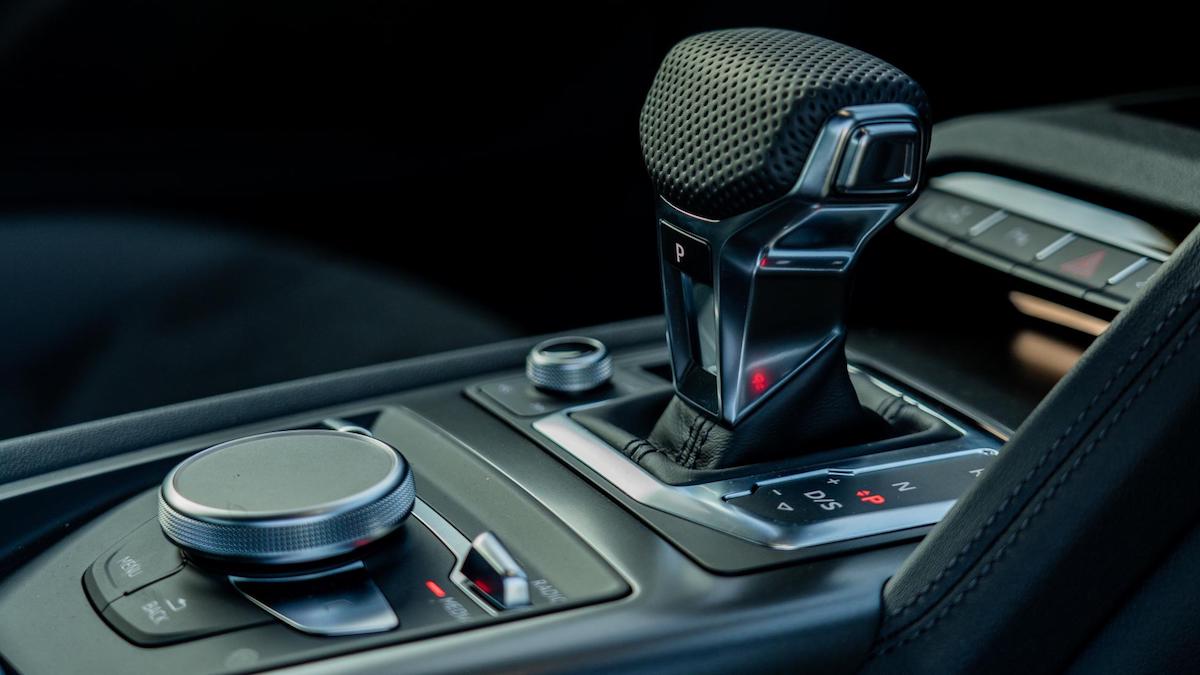 ADVERTISEMENT - CONTINUE READING BELOW ↓
With the traction control neutered, you get good feel from the back axle on the way out of corners. It's not able to get power down as effectively as the quattro versions, obviously, but you feel like you're closer to the limits here, can't just give the damn thing all the throttle after the apex and have it hook up and go. A bit of finesse is required.
The passive suspension strikes a good balance—the damping has a cushioned edge that manages to take the sting out of daily driving, but it maintains composure when going hard. Barely any roll, great traction, nicely set up. Just needs better steering. And 150kg taken out. And more precise suspension...
But it's not that car. Bet it's easy to drive though.
Of course it is. The delights of an Audi cockpit. So instead, I'm going to point out a couple of foibles. The seat is too high. The pedals are too far up the footwell. The door needs an extra opening point midway between 'skinny person only' access and 'whoops, I thought I was miles away, but my door has just swung into the car six feet away.' Nothing has been done to enhance the front cargo volume despite the absence of front driveshafts. The 112-liter area behind the seats is bigger.
ADVERTISEMENT - CONTINUE READING BELOW ↓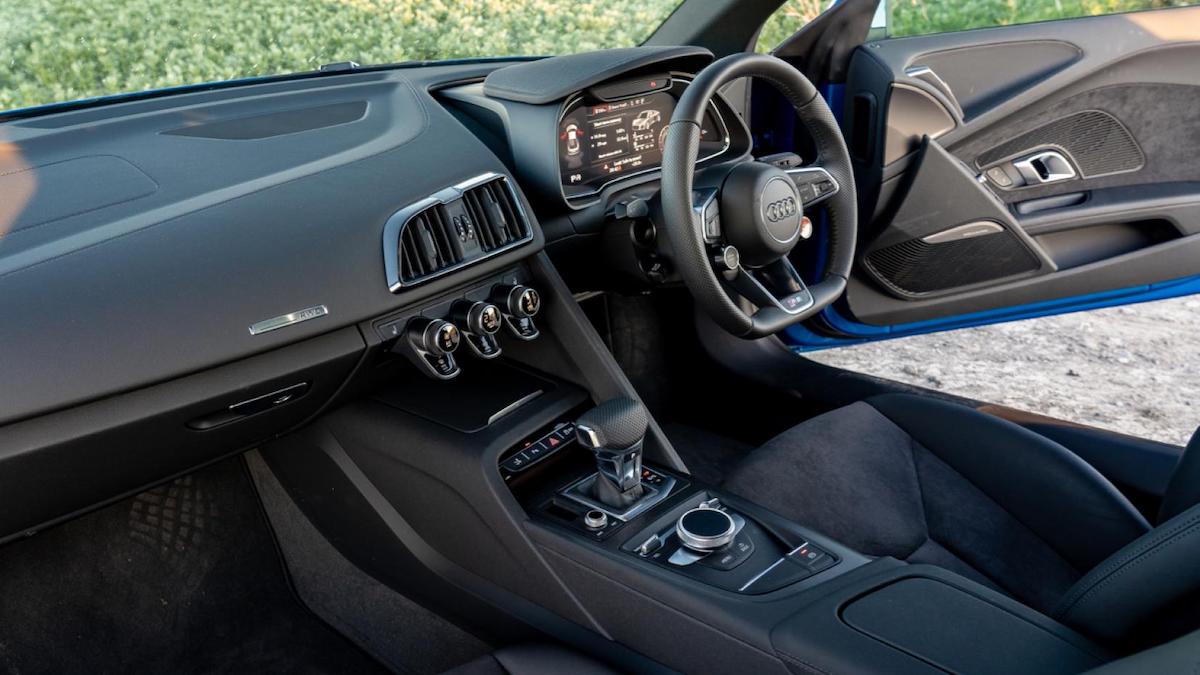 On the flip side, phone integration is seamless, the optional B&O audio system has the power to at least rival the engine without losing clarity, and the standard alcantara seats have decent support and comfort. You'd happily while away hours in here, if you weren't always hopping in and out to refuel. The V10 is thirsty. You might, possibly, get over 8.5km/L on a long trip. Barrel around a bit and that'll soon be down to 6.8km/L. The official claims are 9.4km/L and 293g/km. The numbers you'll be more interested in are 3.7sec and 323kph.
ADVERTISEMENT - CONTINUE READING BELOW ↓
How about the brakes and gearbox?
No carbon ceramics for the RWD, and the standard stoppers have too much bite at the top of the travel, and not enough power when given everything. For B-roads, they're reasonable, but like the steering, they lack the sensitivity you want. The seven-speed twin-clutch is prompt and impressive—instant shifts and the calibration in normal and Sport modes is about bang on where most people would want it. I like to shift gears myself, and the RWD does that obediently, but the paddles are little and flimsy and plastic. Poor. The broad, sweeping powerband and relatively closely spaced middle ratios mean the R8 sprints hard before getting leggier in sixth and seventh, where 113kph requires 2,000rpm.
Just a thought on modes: The button on the steering wheel cycles through Comfort, Dynamic, and so on, altering maps for the engine/gearbox, steering, and noise. It does so perfectly well, although the exhaust flap is purely for around town poncing. You get a throatier sound at tickover in Dynamic, but once up and running, it doesn't matter—it sounds bloody terrific from inside whatever you're doing.
ADVERTISEMENT - CONTINUE READING BELOW ↓
Which R8 would you have, then?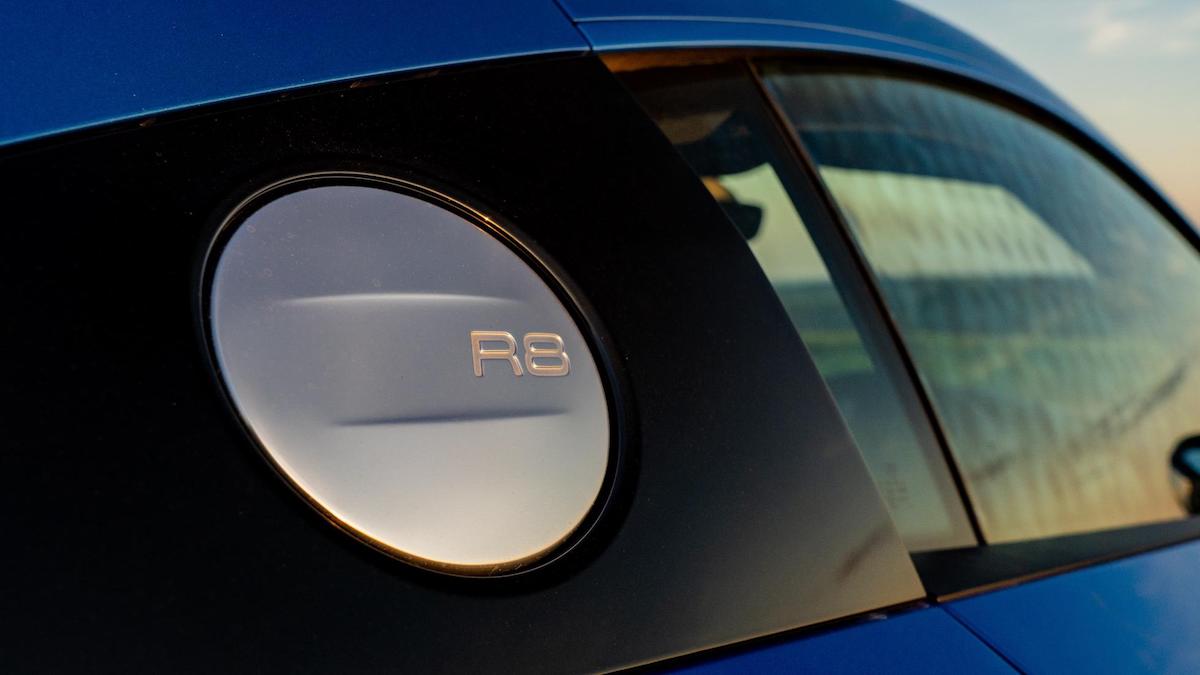 I'm the wrong person to ask, because I'm slightly disappointed Audi hasn't used the RWD to broaden the R8 offering, to turn it into something more exotic that might one day be collectable. However, it's the R8 that would make sense to most people. You probably don't need 4WD, and even though the numbers say it's slower and 70hp down on the Performance, it feels every bit as rapid. Maybe not as well-equipped, but better value.
ADVERTISEMENT - CONTINUE READING BELOW ↓
But when has that ever mattered to a supercar audience? Most buyers of these cars are doing so for status, which means buying the cheapest isn't really an option. But being mid-engined and naturally aspirated, the R8 RWD does have an inherent exoticism these days that means it stands up well against the Porsche 911, the Aston Martin Vantage, and the AMG GT. There's nothing else that blends daily usability and a sense of occasion as happily as the R8, and this one does it most affordably. But is now really the time to be putting money into a supercar lease? That's probably the first question you need to answer.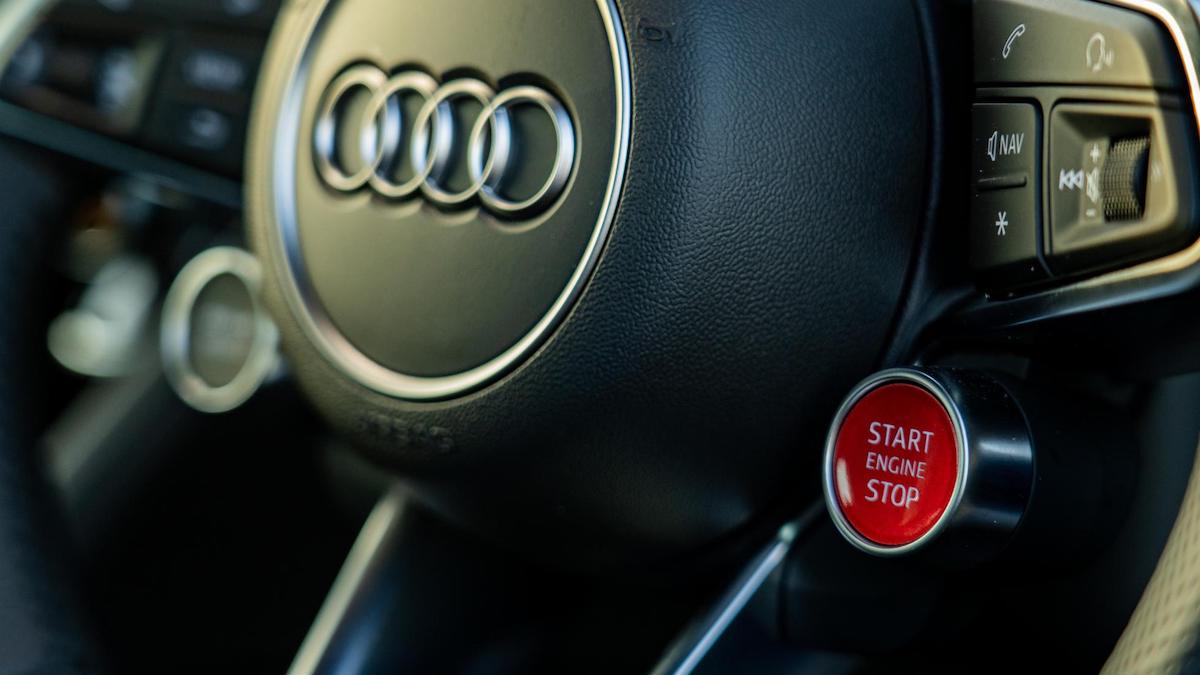 ADVERTISEMENT - CONTINUE READING BELOW ↓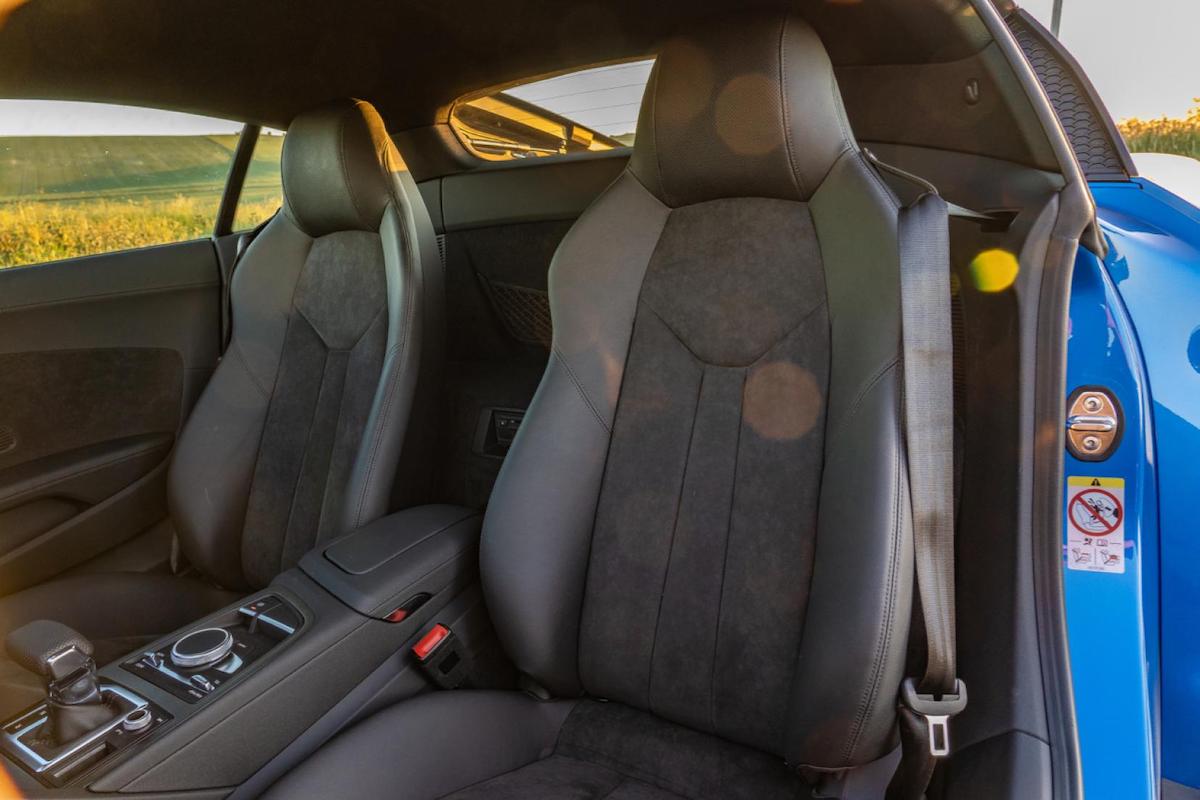 ADVERTISEMENT - CONTINUE READING BELOW ↓
NOTE: This article first appeared on TopGear.com. Minor edits have been made.