Good morning. I'm planning some secret criminal misdemeanors and I need some wheels to get me across the border, stat.
You're in luck: Here's the new Audi S8. Not that you'll have noticed. It's difficult to think of any car you can spend £100,000 on, packing a 563hp wallop, that commands this little attention.
To recap, the S8 is the quickest version of Audi's A8 limo. It's the four-ringed answer to the BMW M760Li—except it sort of isn't, because BMW's ultimate barge has a V12 engine. The S8 makes do with four fewer cylinders. So that makes it a lowly 750i rival.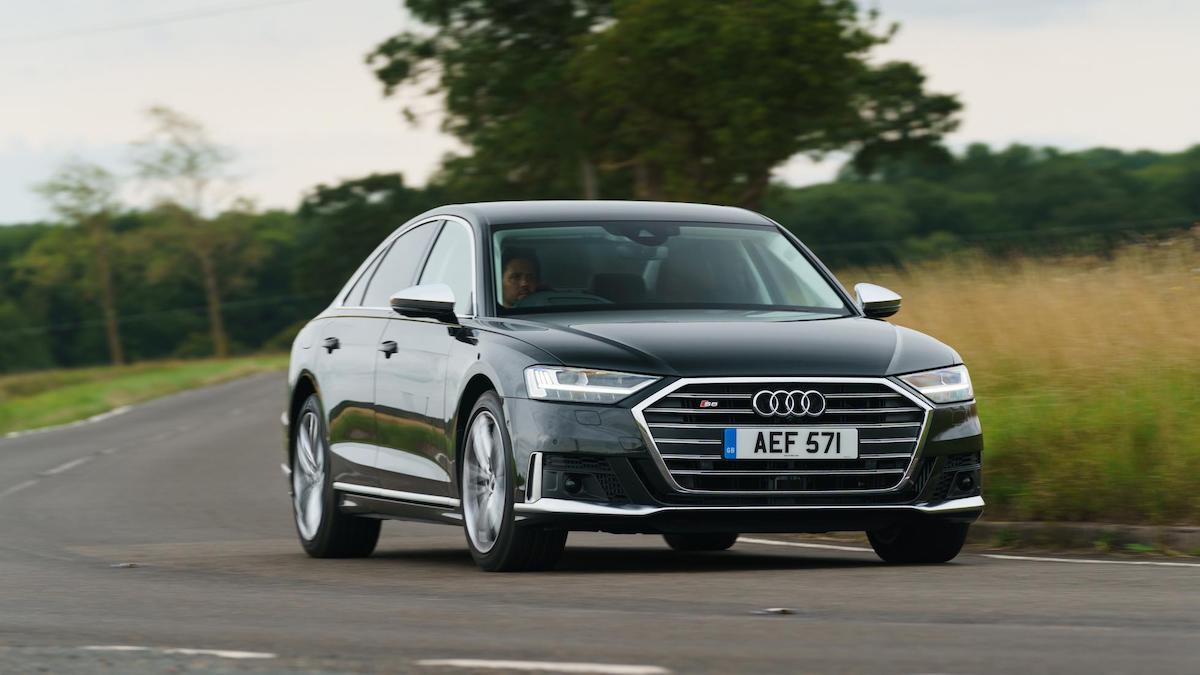 ADVERTISEMENT - CONTINUE READING BELOW ↓
Perhaps then it's a poke in the eye for the Mercedes-AMG S63. Hmm, not sure about that. We're between S63s at the moment, with the new S-Class yet to receive the hot-rod V8 treatment, but previous experience tells us that S63s are loony bits of kit that sacrifice a generous dollop of the S-Class's plushness when they sprout quad exhausts.
And of course, Audi's a member of the VW group family, which already has the likes of the Porsche Panamera Turbo S and Bentley Flying Spur on its books. An S8 isn't really allowed to be as decadent, or as neck-straining, as those beasts.
So, erm, what's the point of an S8?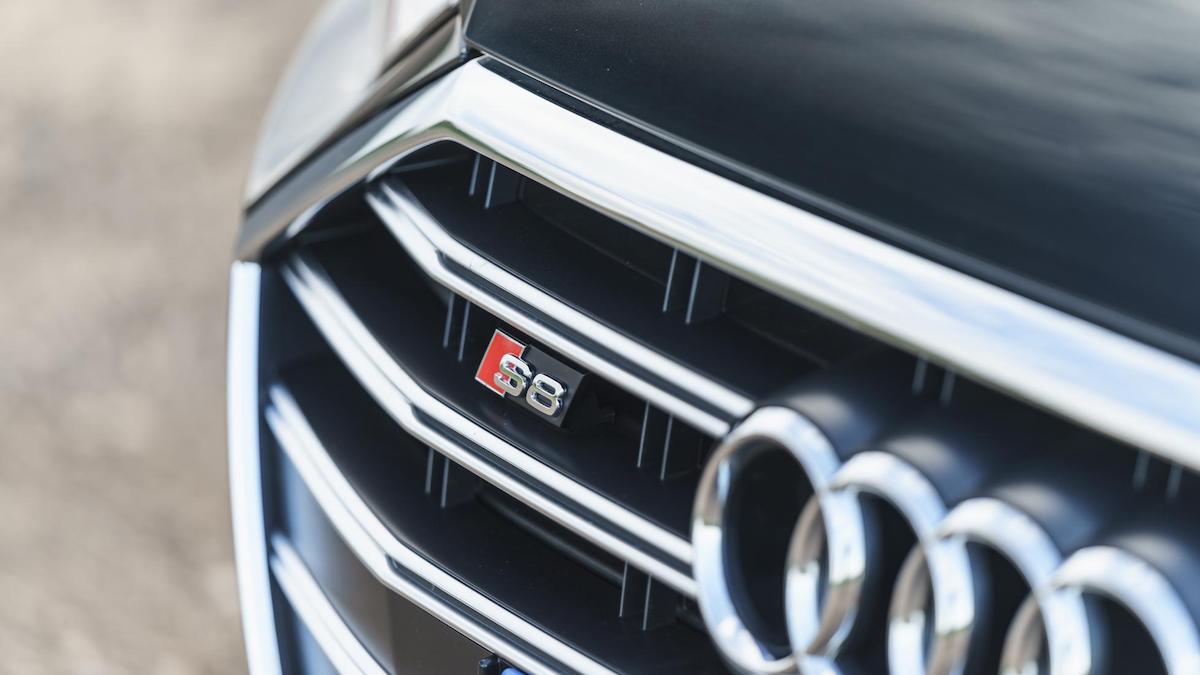 ADVERTISEMENT - CONTINUE READING BELOW ↓
Recommended Videos
I have to say, at first I really couldn't work it out. The V8 coughs out a pleasant but distant (and autotuned) burble if you really clog, it, but most of the time, the S8 is so silent it might as well be electric. Except of course, if it was, it would be faster.
The S8 takes 3.9sec to launch from 0-100kph, by which point a Tesla will be a speck on the horizon. Still, sub-four for a 2.2-ton canal boat is swift enough to make your passenger swallow their tongue if the S8 is uncorked without warning.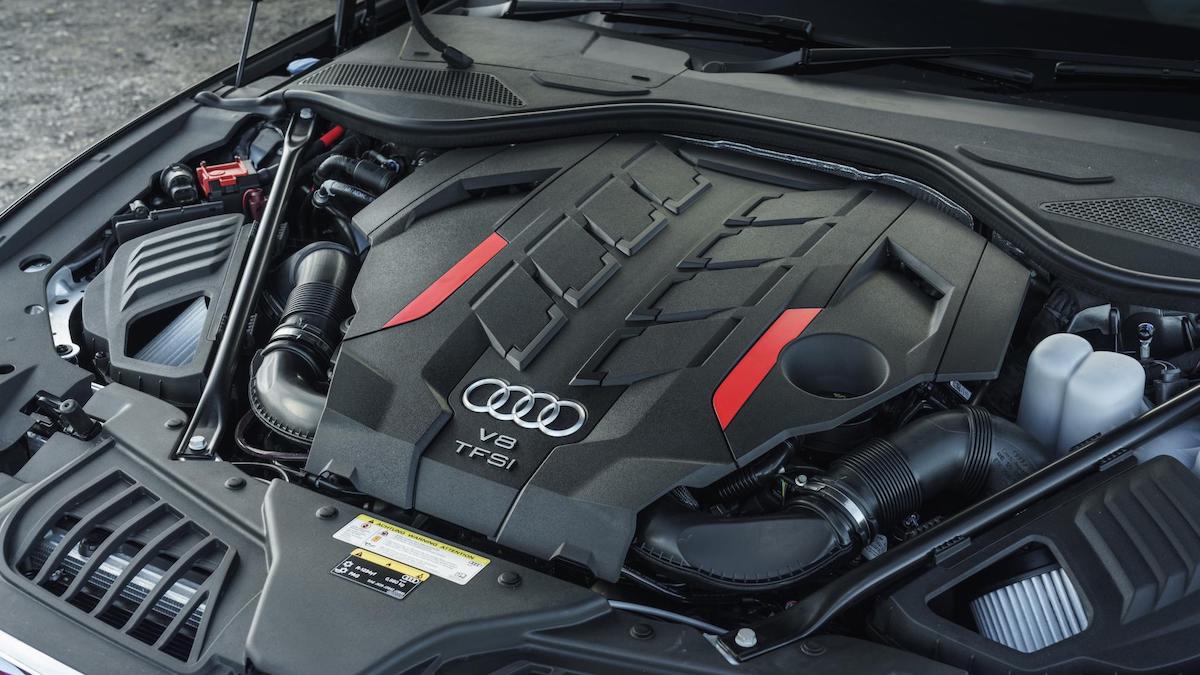 ADVERTISEMENT - CONTINUE READING BELOW ↓
What's more, if you really start working the delightfully unstressed twin-turbo 4.0-liter V8—which develops loads more power in the likes of Audi's own RS6, not to mention the Lamborghini Urus and several Bentleys—then the impressive 12km/L cruising economy freefalls.
Even with a mild-hybrid system doing its best to keep a reserve of electricity on board to allow the engine to switch off when coasting, you've got to be well-behaved to coax much more than 644km from a tank, leaning on the cylinder deactivation mode that shuts off half the engine. Come to think of it, Tesla reckons it's getting close to that endurance too… 
But it's a 250kph La-Z Boy armchair. Surely that's got to count for something?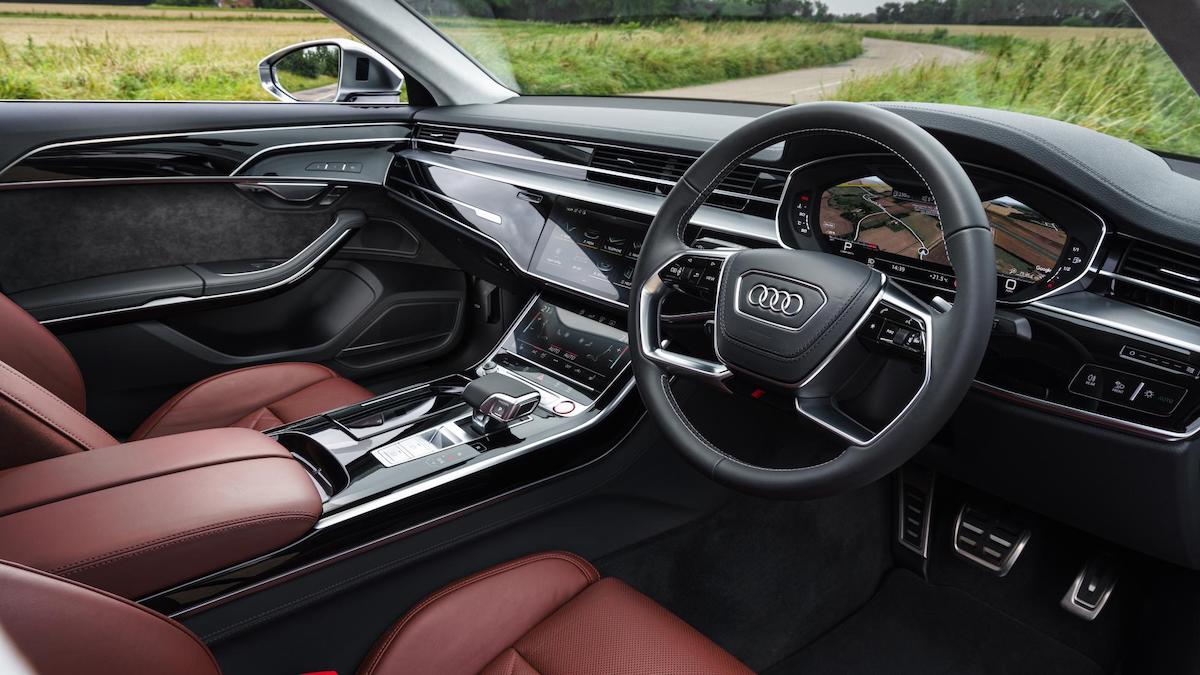 ADVERTISEMENT - CONTINUE READING BELOW ↓
It does ride with remarkable cushy-ness (German engineer's term, that) for a car on 20-inch rims. Maybe it seems that way now we're getting used to putting up with SUVs riding on 21s, 22s or even 23s. This thing is basically a sofa on castors.
Actually, it's thanks to some very clever suspension. It's a predictive system that scans the road ahead with cameras and then prepares each wheel for the pothole you haven't spotted yet. It's not ultra-consistent, but a couple of times I swear the S8 made a speed bump completely disappear. It just damped it out completely. Other times, it didn't time the reaction quite right, so there was a shudder.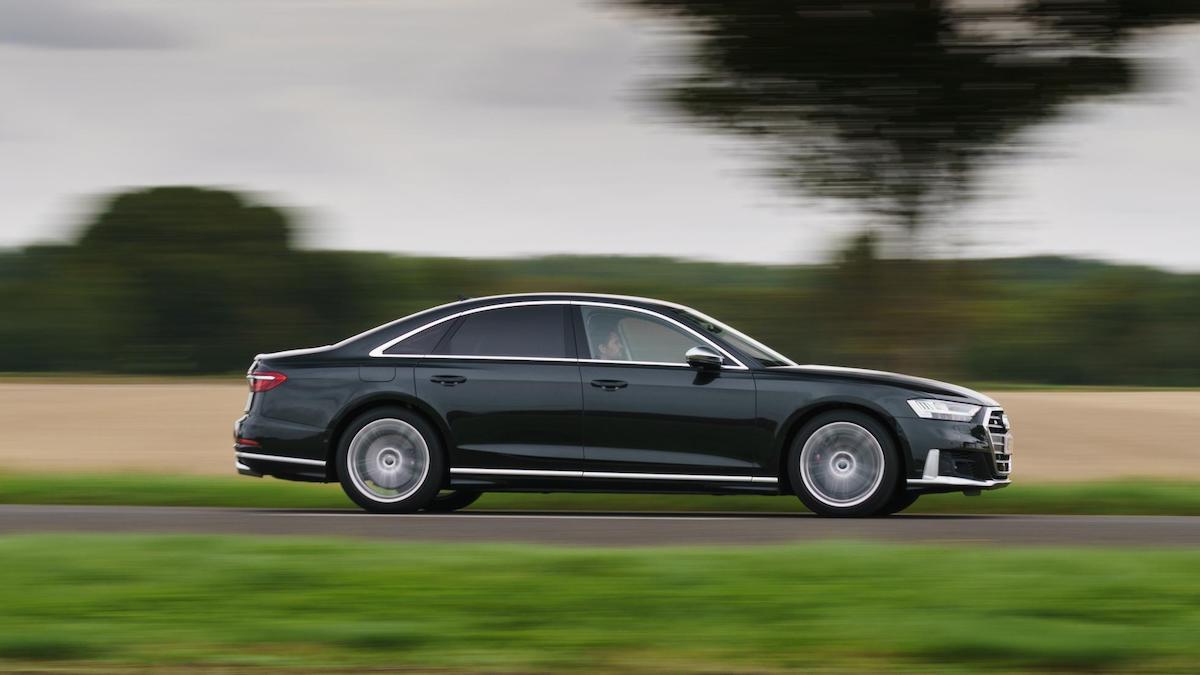 ADVERTISEMENT - CONTINUE READING BELOW ↓
It'll also lean into corners. Only a couple of degrees, so don't expect to be grazing your elbow on a cats-eye like a Ducati rider. Mostly, it just feels uncannily flat in the bends. The same system is deployed to raise the car by 50mm when the door is opened, so it's easier to hitch your Bloomberg rich-list backside in and out. It's a classic case of German techno-overkill.
It's also uncannily peaceful. Not just the engine, but the wind and tire noise, too. This generation of A8 uses the same tech as a pair of those posh noise-cancelling headphones to mute unpleasant frequencies of road hum, so it soaks up the miles like a four-engined airliner.
Ahh, I'm relaxing just reading this.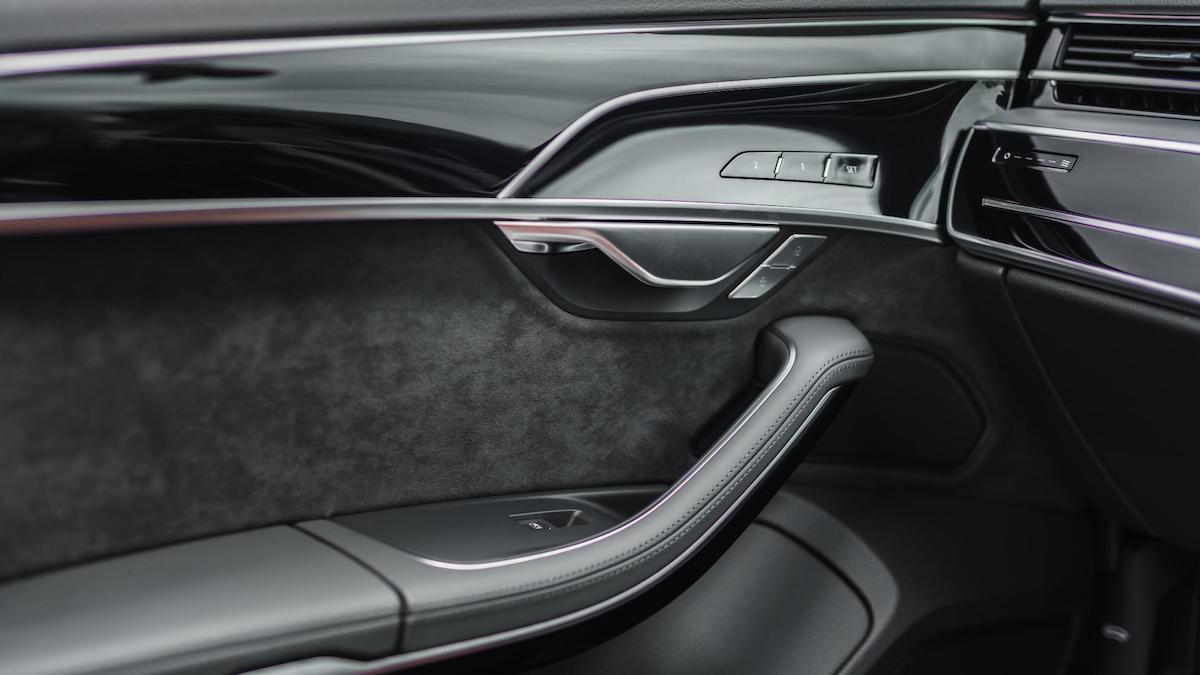 ADVERTISEMENT - CONTINUE READING BELOW ↓
There are problems. Audi's recent plot to Touchscreen All The Things means the S8 majorly lacks a sense of occasion inside. It simply doesn't feel opulent enough. What's nice for an A6 or Q7 driver, which have pretty much exactly the same interior, isn't so clever in this supposed flagship, which is as austere and featureless as an Abu Dhabi skyscraper.
Perhaps a few more options would help. Our test car lacked a designer label hi-fi, massage seats, or an on-board foot spa with panpipe backing quartet in the rear seats. You can't even get the S8 with a long-wheelbase in the UK.
Same goes for the outside, I see…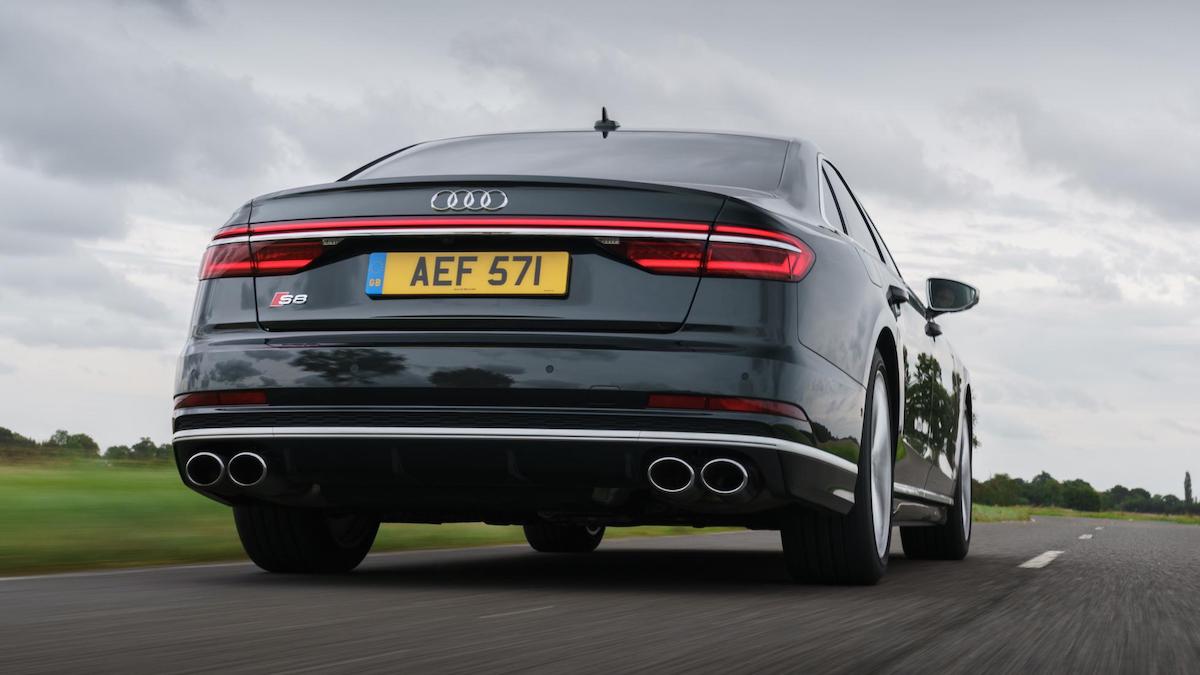 ADVERTISEMENT - CONTINUE READING BELOW ↓
Bland, right? Of course the giganto-grille is chromed to within an inch of its life, and you get four exhaust pipes jutting out the bum, but otherwise the S8 has precisely zero presence. An A4 S-line looks punchier.
But then, this is where the S8 starts to come good. It isn't trying to grab every pedestrian by the ear lobes, lift them three feet into the air and bellow "I AM VERY POWERFUL AND FAST, YOU KNOW" in their face. That's what the BMW, the AMG, and the Porsche do. The S8 has all the visual clout of an airport taxi, but that's what makes deploying its silky thrust all the more amusing. There's a sense of 'ahem, need I say more?' as you blast along.
…which you can't really do in your neck of the woods, can you?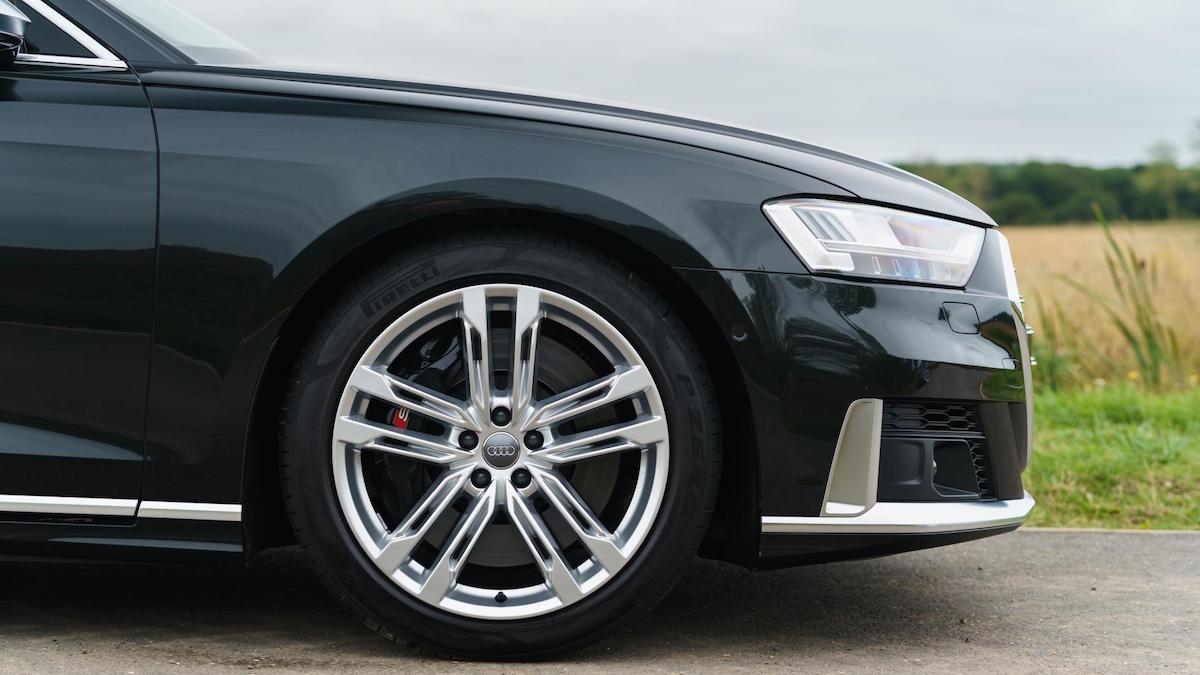 ADVERTISEMENT - CONTINUE READING BELOW ↓
Fair point. The S8 is wasted on British 113kph speed limits. It effortlessly surges off roundabouts and out of towns surfing its deep reserves of torque, but the show is over all too soon. This is a car by Germans, for Germans. Something discreet and tasteful you'd unthinkingly loll into at the end of a day in the office, point down the autobahn with two fingers on the steering wheel, cover two miles a minute for half an hour, then park up and immediately forget all about it.
Perfect for slipping unnoticed through the criminal underworld, then…
Top Gear doesn't condone using an S8 or any other uber-limo for works of organized crime, of course. Cars like this aren't going to be allowed to exist for much longer. It'd be a shame to miss the last of the V8 barges because you're locked up at Her Majesty's pleasure.
ADVERTISEMENT - CONTINUE READING BELOW ↓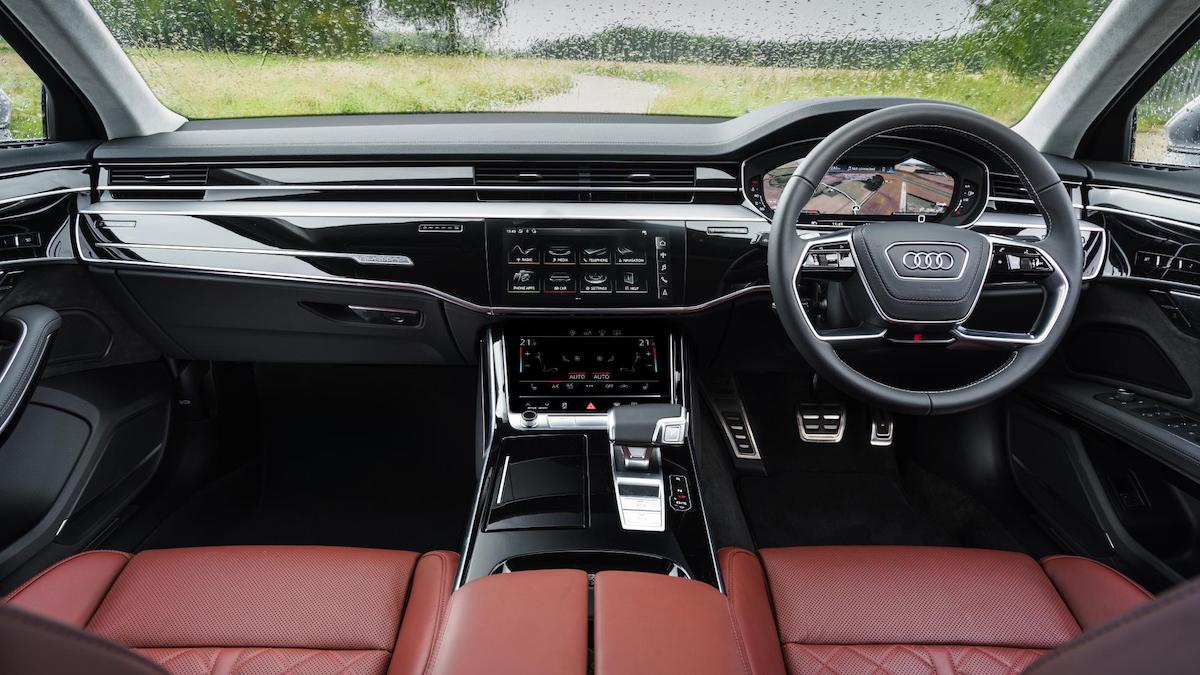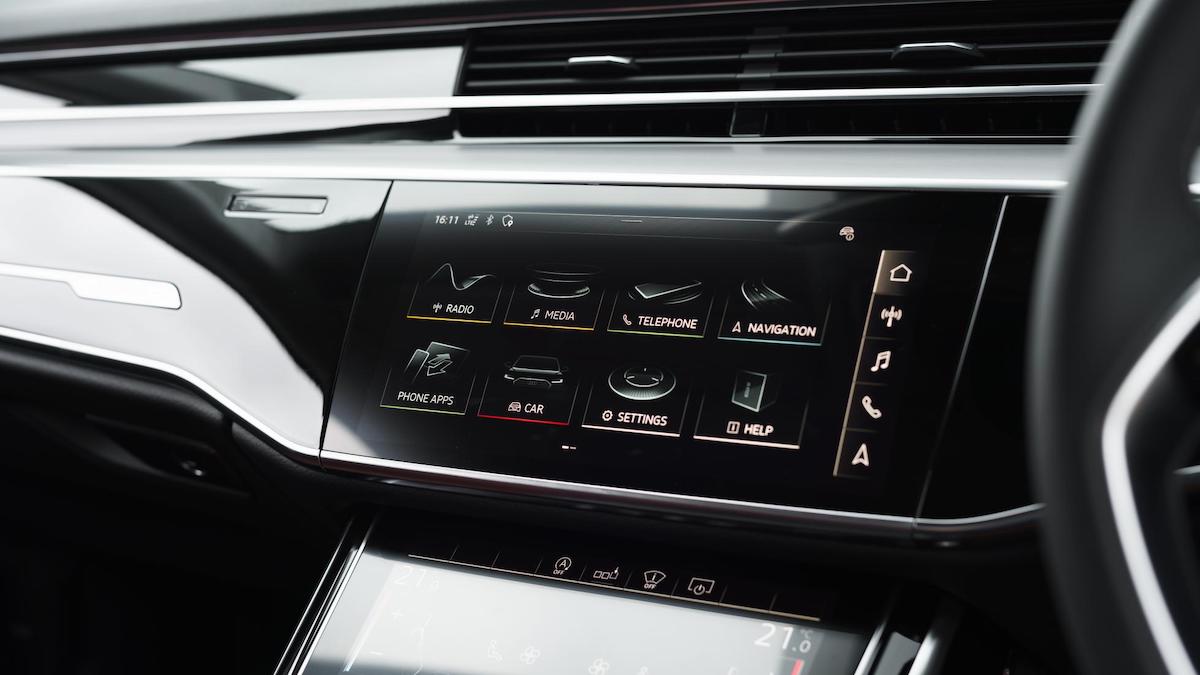 ADVERTISEMENT - CONTINUE READING BELOW ↓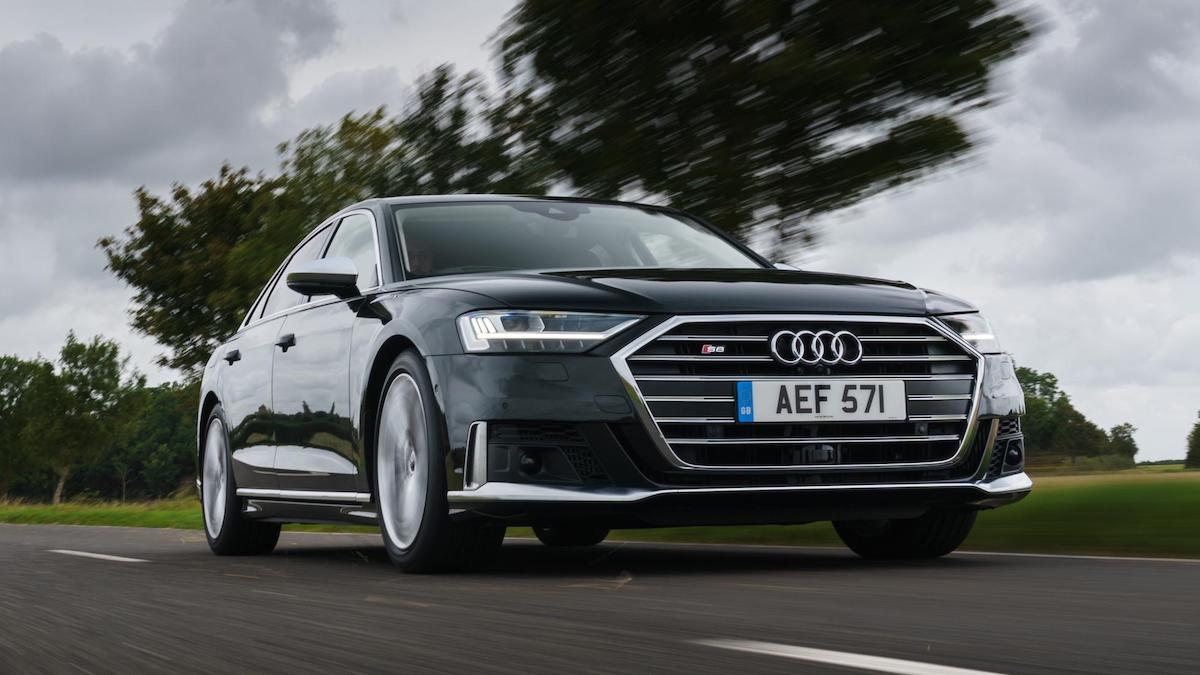 NOTE: This article first appeared on TopGear.com. Minor edits have been made.