Which Bentley is this?
It's the Continental GT V8. It is, in essence, the entry-level Bentley Continental, priced as it is from around £150,000 (around P9.44 million), a whole £11,000 (P692,000) less than the big-boy W12 while being nearly 80kg skinnier.
I want excess, though, right?
Well, this is hardly a mini-hatchback where 'entry-level' means black rubber bumpers and blanks where there ought to be buttons. A 'basic' Bentley really isn't basic at all. This is still a stupendously well-appointed vehicle, and its 550hp 4.0-liter V8 isn't what you'd call meek.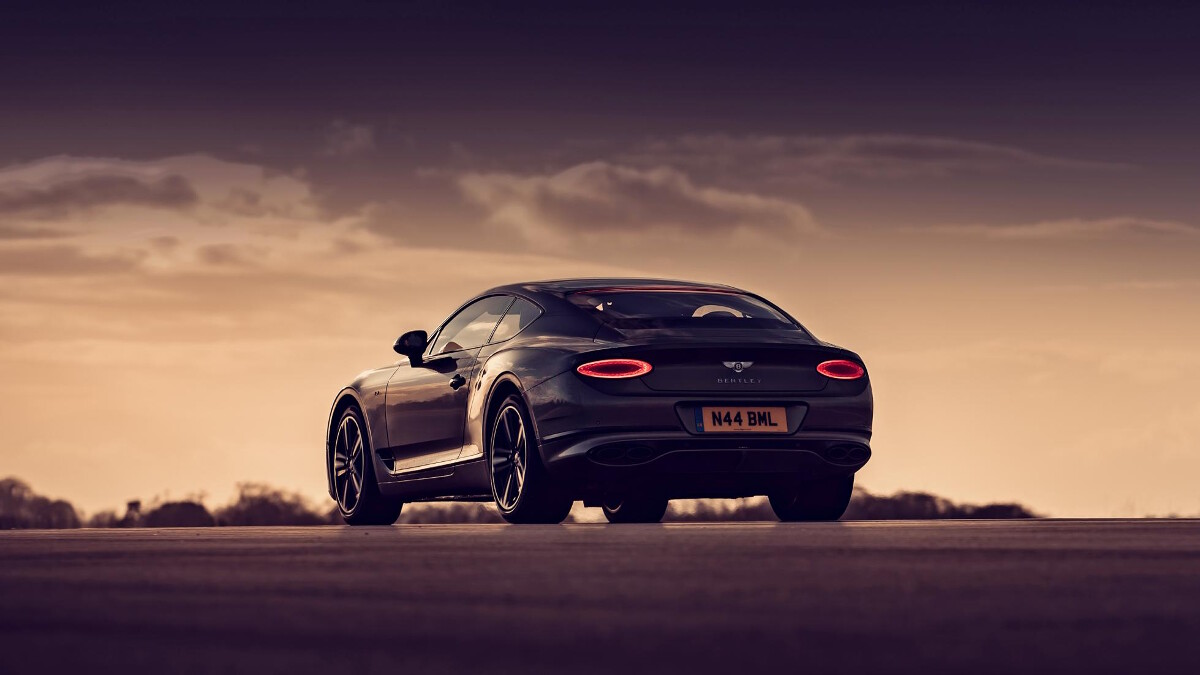 ADVERTISEMENT - CONTINUE READING BELOW ↓
In fact, if you want a Bentley for driving—rather than just wafting—this may well be the one to have. Sure, its claimed 0-100kph is a little tardier, but 4sec is still mildly outrageous for a car that's probably bigger than most London flats. And certainly better insulated from the rigors of the world outside.
So it's sporty?
Not compared to a good portion of the weirdly well-stocked £150,000 aisle of the car market. An Aston Martin DB11, a Porsche 911 Turbo, or a McLaren GT will all deliver bigger thrills when they inevitably convince you to leave the highway and take the much longer route to your destination. The Conti GT, regardless of its powerplant, does such a good job at making long, straight roads genuinely pleasant that we'd forgive you entirely for staying in its (and your) comfort zone.
But trust me, it's worth veering away from the quickest route to take one more interesting. With less weight over its nose than the W12—and its four-wheel drivetrain defaulting to rear drive as much as possible—it drives with proper vigor. But only once you've told it you want vigor.
ADVERTISEMENT - CONTINUE READING BELOW ↓
Recommended Videos
It takes instructions like a chauffeur...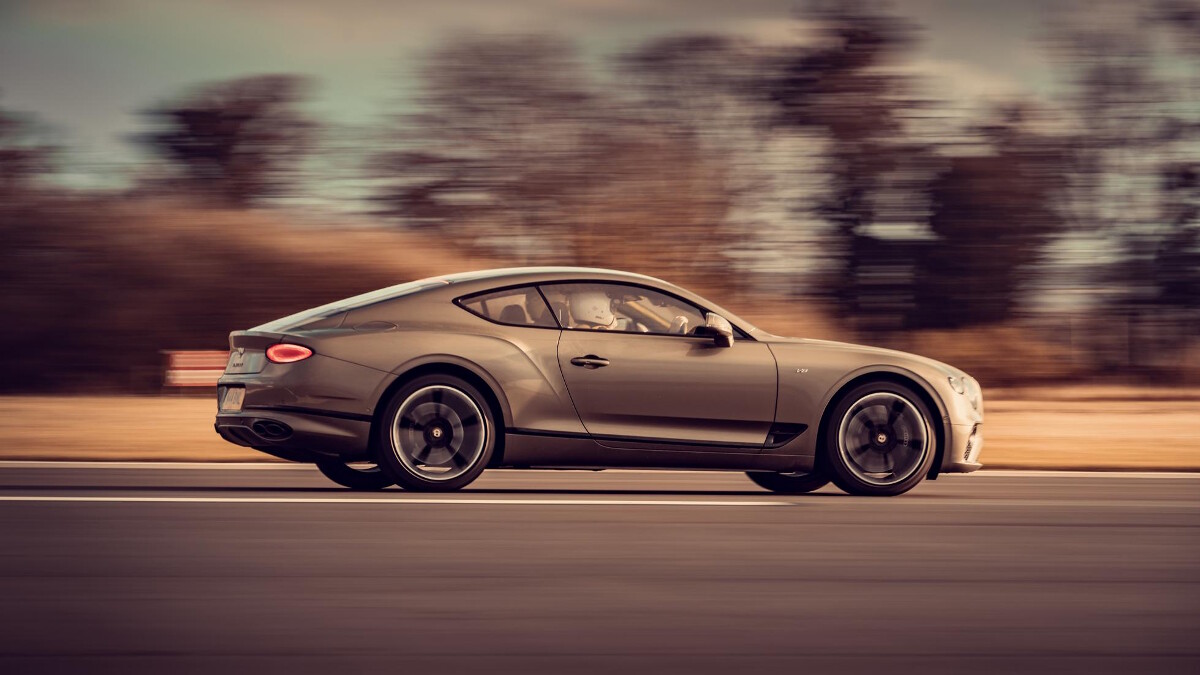 Yep, this is an unfalteringly polite car, and it won't go performing its sports-car tribute act before it knows that's what you want. The best way to do this is turn the rotary drive mode dial into Sport, which will stiffen up the suspension and sharpen up throttle and gearbox responses, as well as notching up the V8 engine's volume.
ADVERTISEMENT - CONTINUE READING BELOW ↓
Locking the gearbox into manual helps, too. It's a fine transmission, and one that rarely makes an ill-judged shift, but if you start flicking the beautifully crafted paddles while still in Drive, it'll revert back to full auto mode after only a few moments of inactivity.
That sounds like uncouth behavior.
To be honest, it kinda is. But that's the fun. Here's a car that wafts along as easily and silently as its bigger-engined sibling below 3,000rpm, but which reveals a wicked sense of humor above it. Some say the Queen knocks out some great jokes and accents a few drinks into dinner. Getting the V8 to loosen its hips and show off its defter moves can't help but feel similar.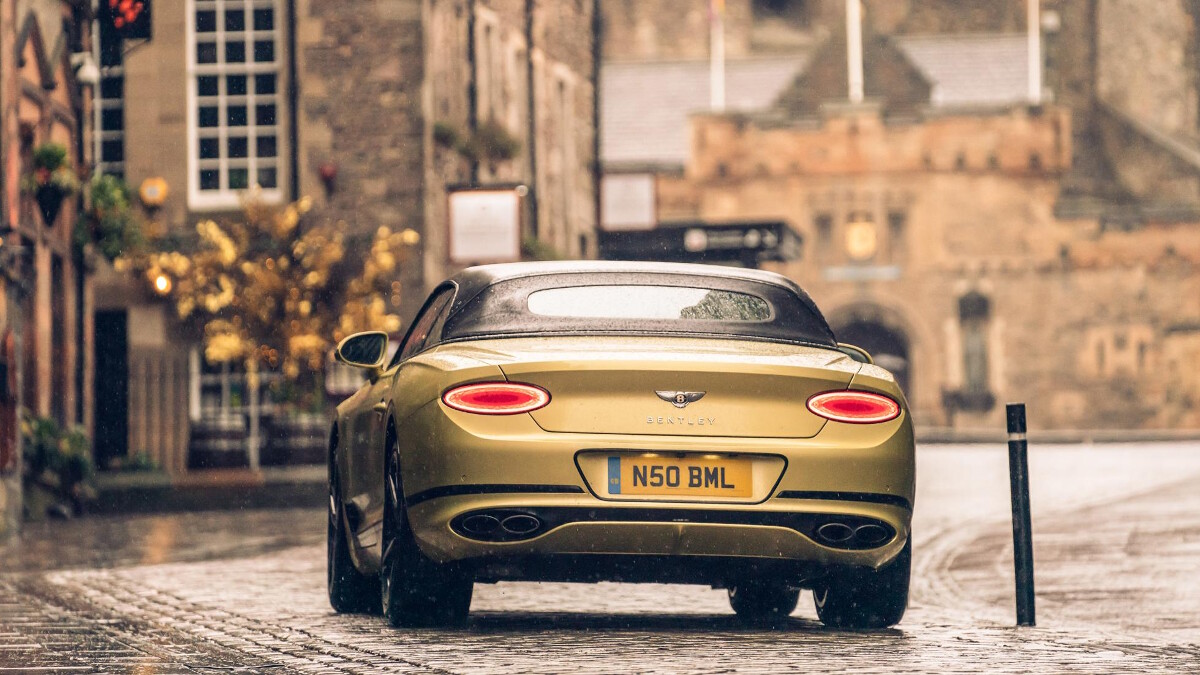 ADVERTISEMENT - CONTINUE READING BELOW ↓
It's huge girth only really reveals itself when roads dip below proper two-lane width, too. Most of the time, its clever 48V anti-roll system and smart 4WD combine to shrink its 2.1 tons and make it easier to hustle along than you'd dare imagine, and well able to shrug off rain, snow and slush if you've a decent set of tires.
It can't outdo a 911 or McLaren, surely...
No, and its mass fully reveals itself on the approach to corners when you'll be pushing the brake pedal with more urgency than in any of its rivals, before realizing you need to just stifle your enthusiasm a little in comparison. It never stops being a GT car, ultimately, but its sports-car impression is better than I'd dare hope.
And boy, is it a good GT car. The W12 is smoother and quieter still; the silence is more likely to be broken by a bit of exhaust burble here. The V8 sounds great, though, so I doubt you'll be upset.
ADVERTISEMENT - CONTINUE READING BELOW ↓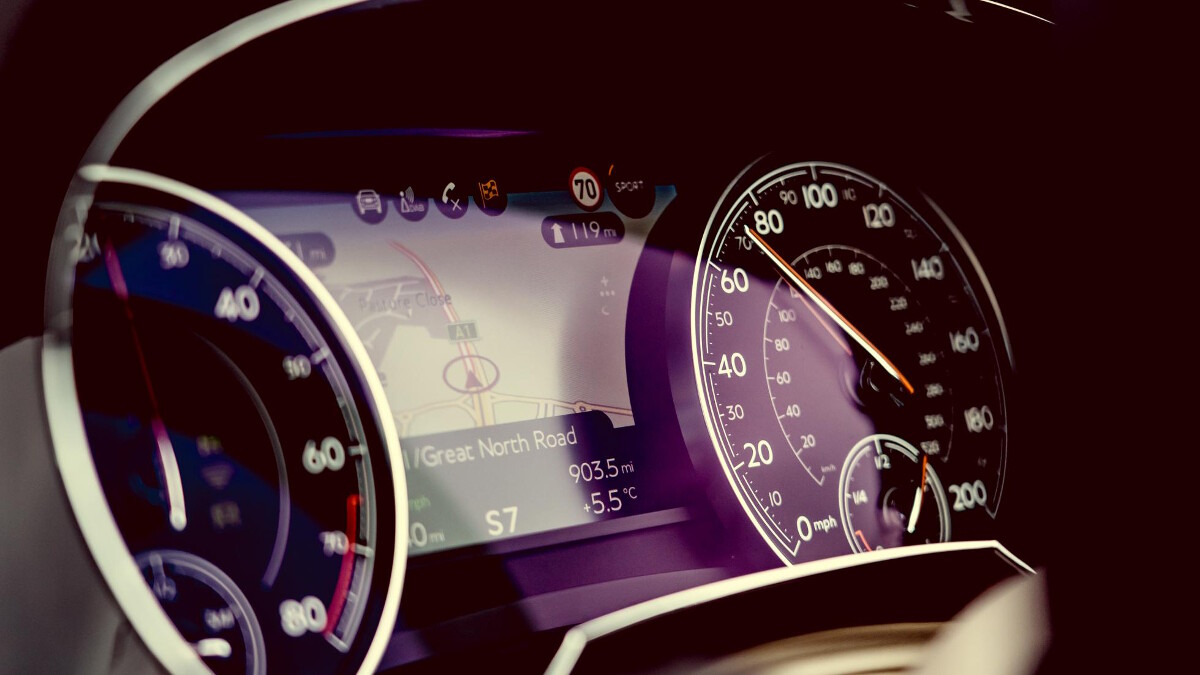 Flick the dial back into either Comfort or Bentley modes (the latter is the default when you fire the Conti GT into life) and it'll swallow distances as well as any of its range mates. Our drive totaled around 805km—from south of London to north of the Scottish border, via some of England's very best roads in County Durham—and the GT didn't elicit a single ache or grumble. Impressive given it was a Convertible and its roof was down almost the entirety...
ADVERTISEMENT - CONTINUE READING BELOW ↓
Um, what?
Seriously, roof up or down, this thing is staggering. Plenty of people have nailed the refined convertible thing nowadays, and most at a price well south of the Bentley's. But the GT V8 Convertible is something else. Roof down, even without a wind deflector submerging the rear seats, the way it resists bluster right up to the speed limit is astonishing. Needless to say, the heated seats, wheel, and armrest (!) take the edge off any chilliness, too.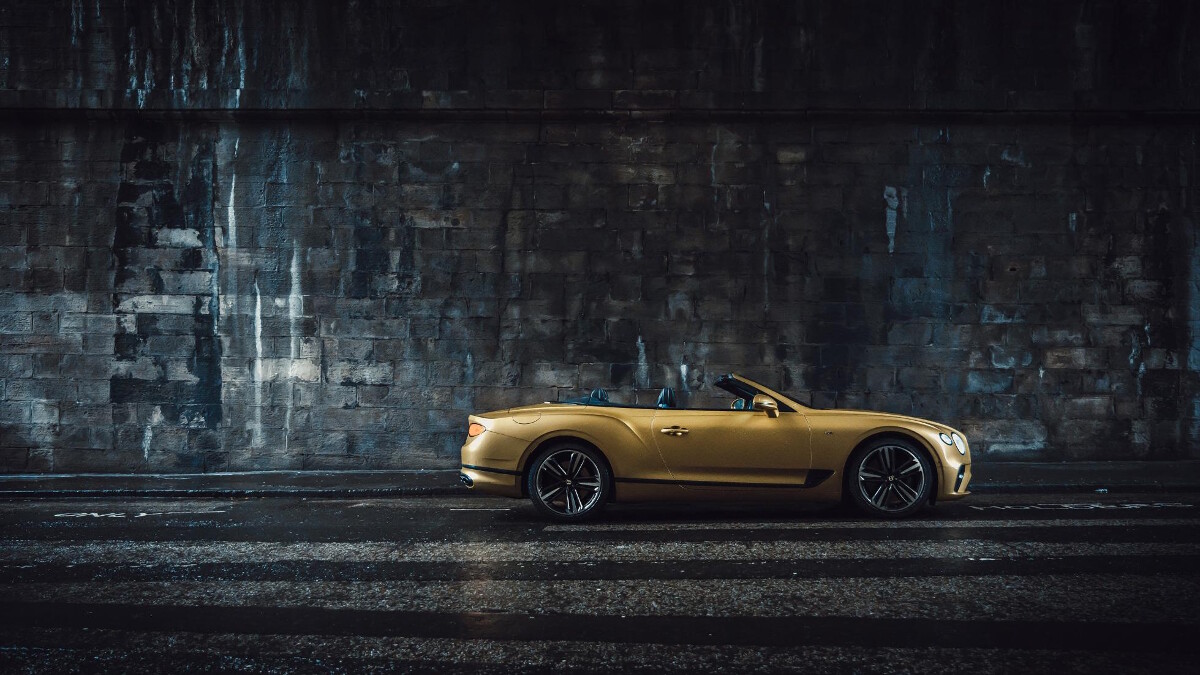 ADVERTISEMENT - CONTINUE READING BELOW ↓
And roof up, you'd swear you weren't in a soft-top. Even the very best of its rivals have one weakness: When you're sat at traffic lights and the general hubbub of everyday life creeps in just enough to convince you a window might have been left down an inch. Here, not a single murmur from chattering pedestrians will make its way inside.
Perhaps for the best if you've specced your Conti GT at the gaudy end of the color scale. The Convertible in the images here is in 'Julep', by the way...
ADVERTISEMENT - CONTINUE READING BELOW ↓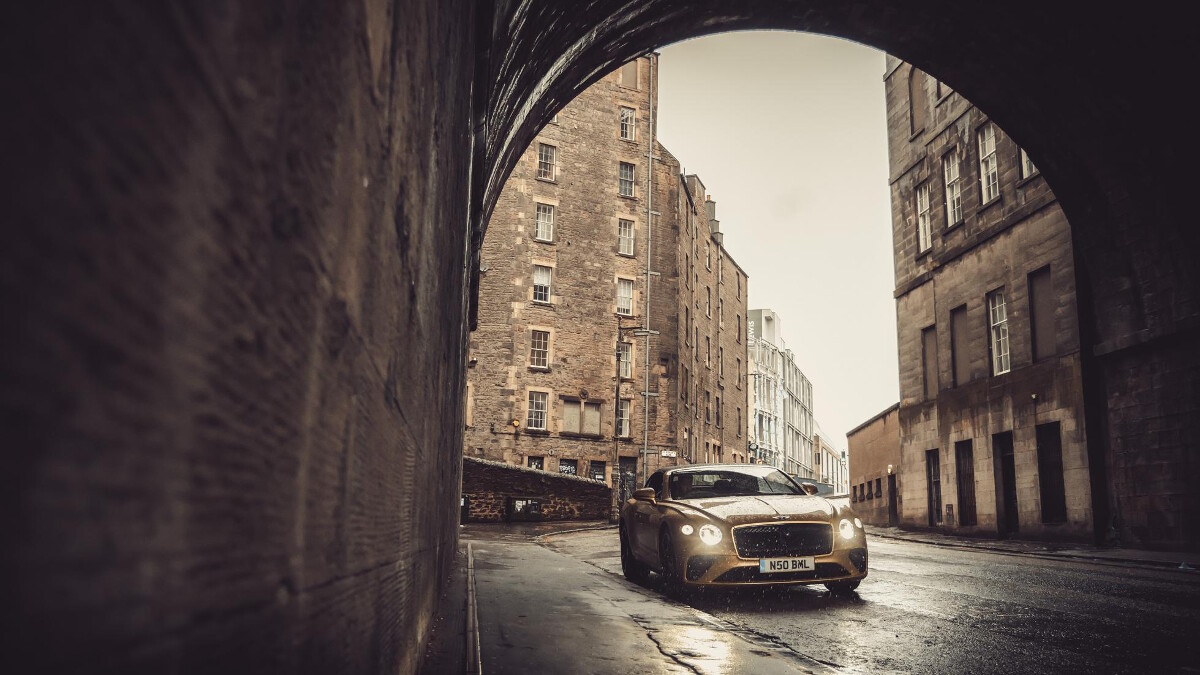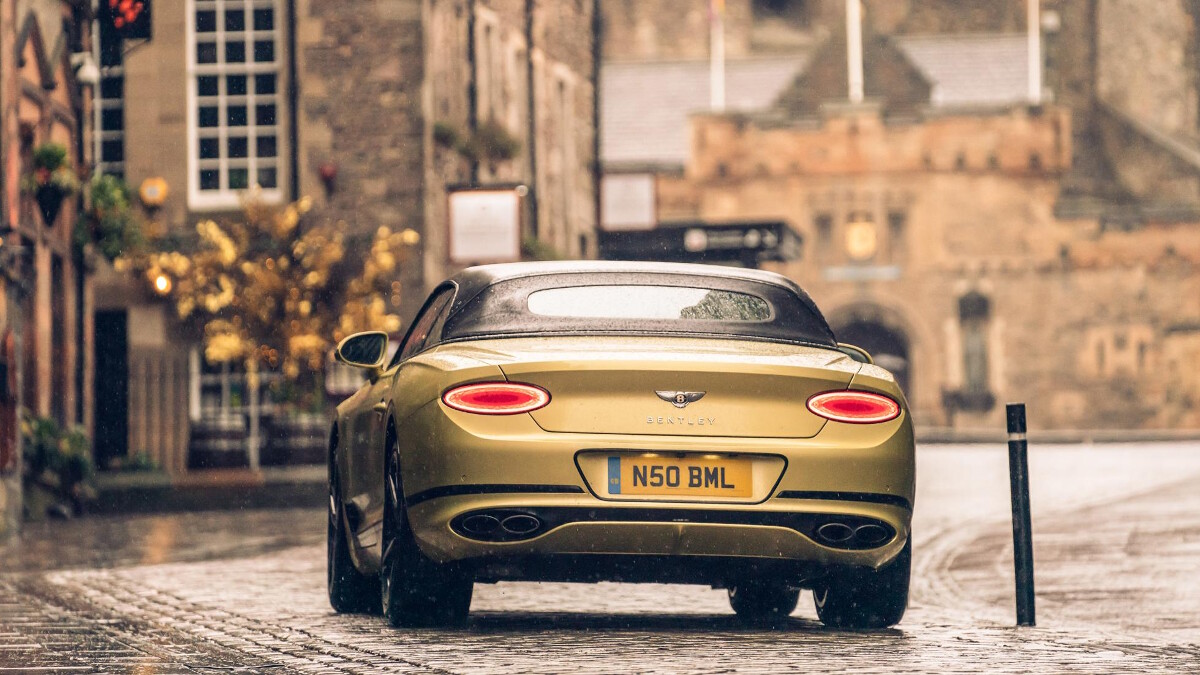 ADVERTISEMENT - CONTINUE READING BELOW ↓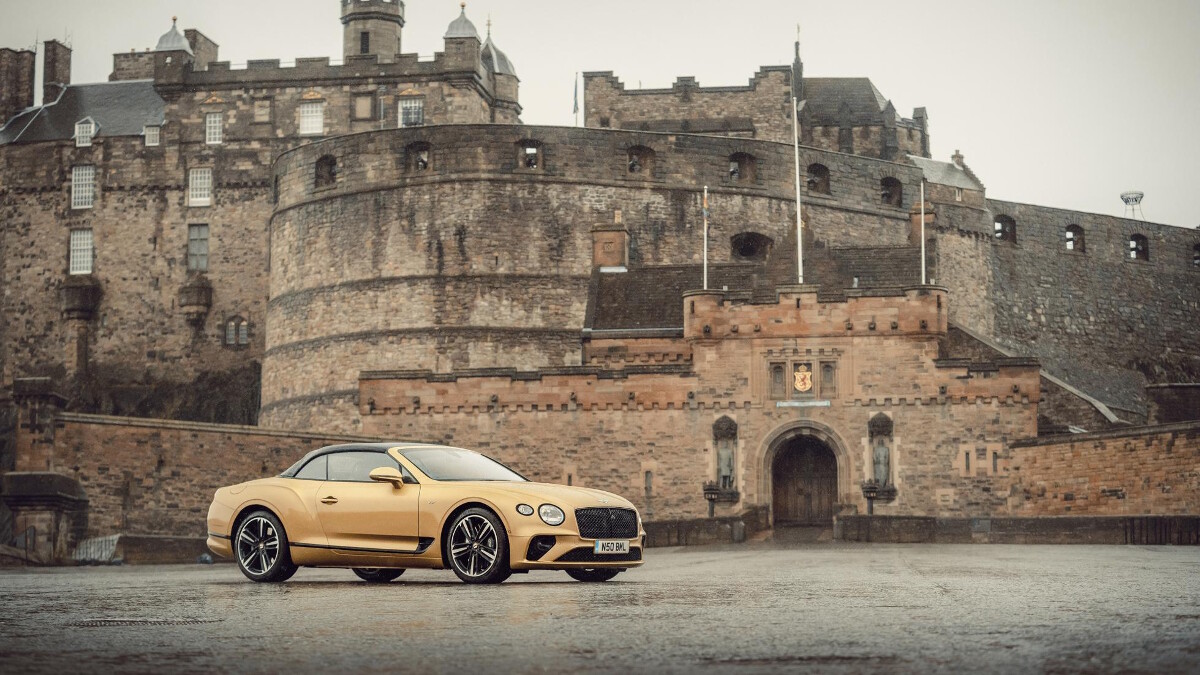 NOTE: This article first appeared on TopGear.com. Minor edits have been made.