The Kia Sorento is a midsize crossover for people who make full use of one. It's got loads of room for seven, four-wheel drive, and strong towing ability. On every variant.
News, though: This one is a car people might actually want, not just need. They've chucked the kitchen sink at the interior's design and finish and technology. As for the outside, a big grille, twinkly lights, and the occasional chrome flash will all help you recognize your ride in the car park.
The latest Sorento uses an all-new platform, which cleverly jiggles the people and mechanical bits to fit more in. Extra legroom, specifically, plus space for batteries. Among the launch powertrains is a hybrid version. A plug-in, with a bigger battery, will follow in a few months.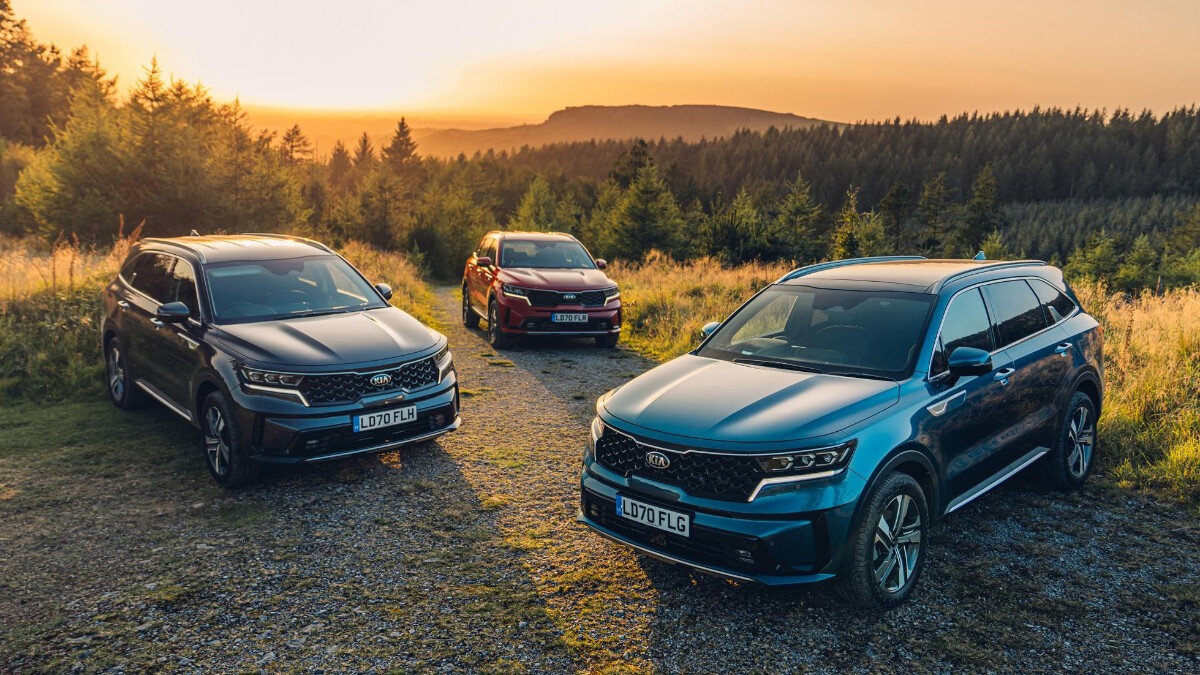 ADVERTISEMENT - CONTINUE READING BELOW ↓
ADVERTISEMENT - CONTINUE READING BELOW ↓
Recommended Videos
The new hybrid powertrain consists of a 1.6-liter turbopetrol engine, a six-speed automatic transmission, and an electric motor sandwiched between. A conventional propshaft drives the rear wheels. That's very different from the Toyota/Lexus hybrid crossovers, which have a naturally aspirated engine, dual-motor epicyclic drive, and an electric rear axle.
There's also a diesel, for people who need to do a lot of towing: It'll pull a 2,500kg braked trailer. For comparison, the hybrid will do 1,650kg.
For off-roady stuff, as with any other crossover, the tires will likely limit you. That said, the Sorento does have modes: snow, mud, sand. They make sure the torque is evenly distributed and differently amend throttle aggression, gearshift points, and ESP thresholds.
On the road
ADVERTISEMENT - CONTINUE READING BELOW ↓
The hybrid powertrain drives like a normal gasoline engine and automatic 'box. The only exception is that much of the time at city traffic speed, or even gently up to just around 100kph, the engine shuts down entirely and the motor does the work.
If you floor it, the engine sparks up pretty much instantly, followed by a bit of a pause while the transmission arranges itself into a lower gear. But it's all quite smooth, and an anticipatory jab of the throttle or a tug in the downshift paddle will quicken its wits.
But if you're asking for the full monty, the engine's voice gets reedy and hollow-sounding. Acceleration is 8.7sec to 100kph—all you would reasonably want, and thanks to the hybrid motor, it's much quicker than the engine's 1.6 liters would have you expect.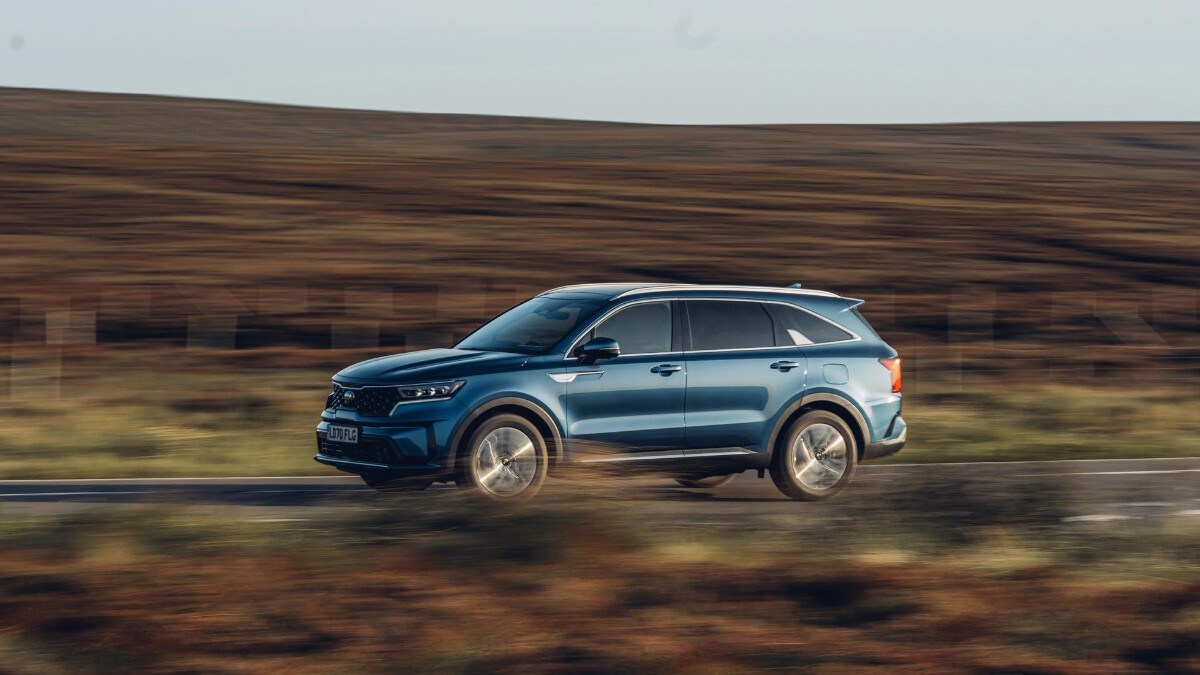 ADVERTISEMENT - CONTINUE READING BELOW ↓
The diesel, which has a smooth eight-speed dual-clutch, is averagely refined for the type and doles out similar performance and overall economy to the hybrid. But in different circumstances, as we'll come to later.
With just the driver aboard, the suspension is tauter than it needs to be. The ride can be a bit busy, through it rounds off sharp bumps well enough; it would doubtless settle with a big family packed in. There's little SUV-typical wheel shudder, either, but tire noise can be an issue. We tested on 17-inch and 19-inch wheels, and the difference is small.
The crossover steers accurately and doesn't roll much in bends. It's numb-feeling but well-mannered. Even in the wet, the 4WD keeps it well-balanced rather than understeery when you clog it. The driver aids, including steering support on highways and radar cruise, work smoothly as advertised.
On the inside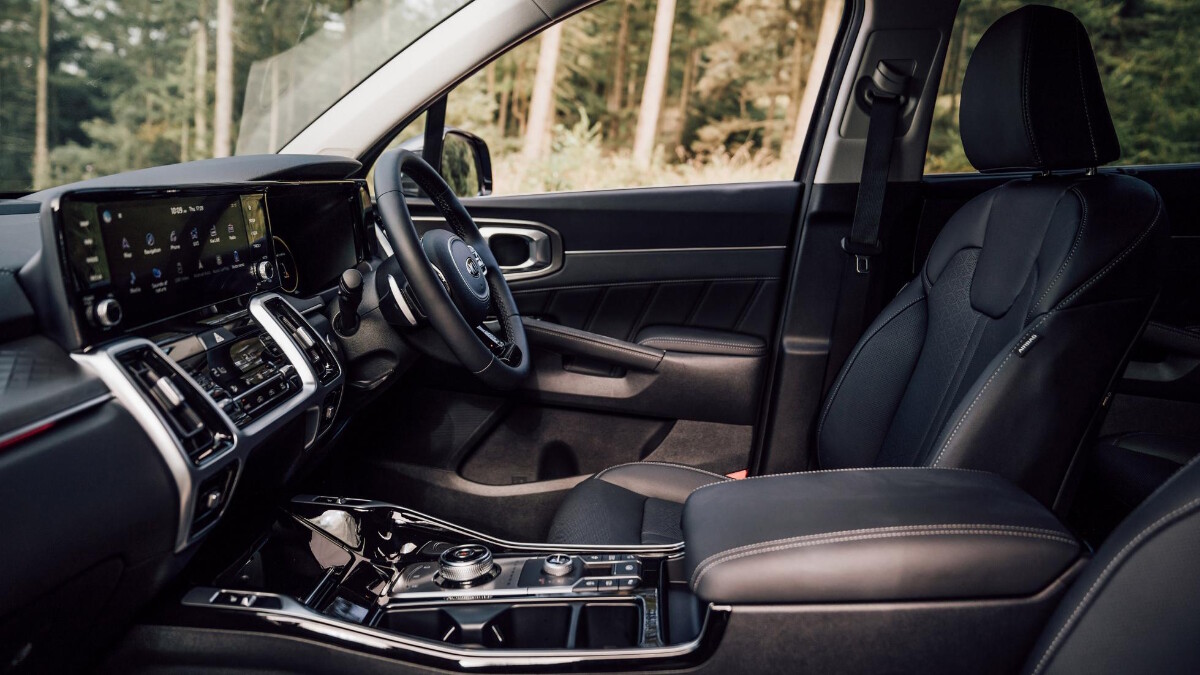 ADVERTISEMENT - CONTINUE READING BELOW ↓
Over the past few years, Kia has become super-canny at including all the tech you might want, without superfluous gimmickry. And also making sure that it's easy to use.
Hardware switches figure prominently. All the regular climate functions, and the heated and vented seats are handily set out, as are volume, track selection and map zoom. Other apparently more obscure functions, such as parking cameras, get a dedicated switch, too. Because when there's a van up your chuff impatiently waiting for you to maneuver out of the way, fumbling deep into screen menus is not a good look.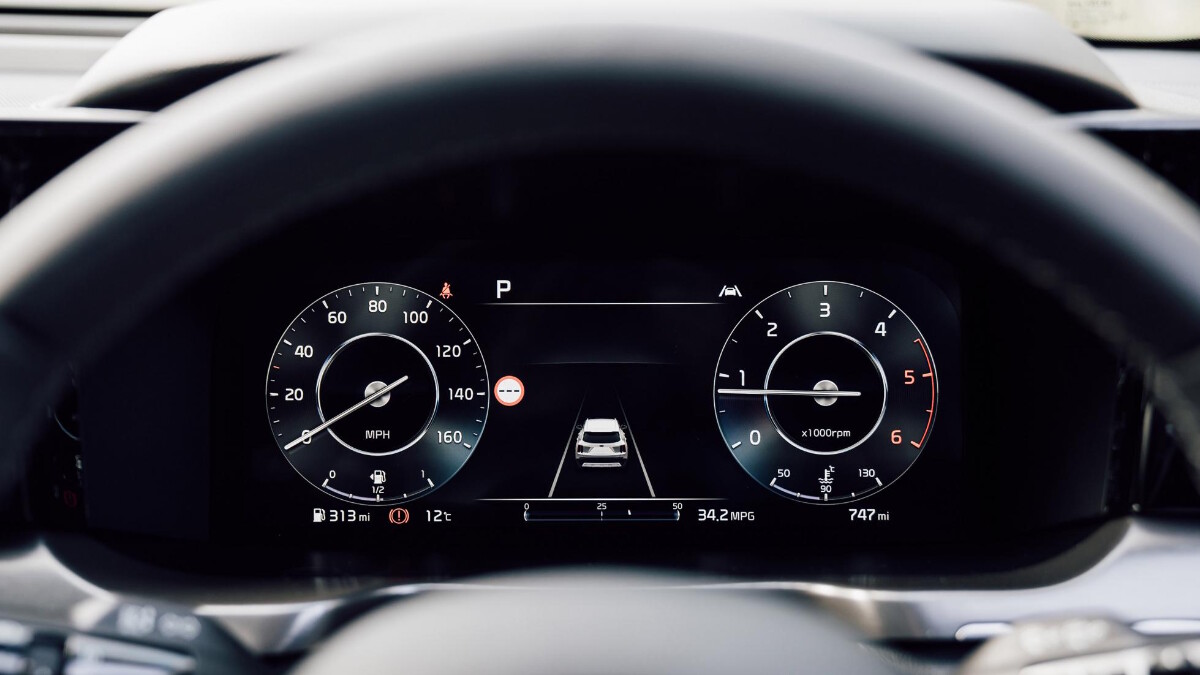 ADVERTISEMENT - CONTINUE READING BELOW ↓
Your instruments are taken care of by a flatscreen on all models. Although you can configure it a bit, it's always basically a two-dial layout. Fine by us. The top spec has a big head-up display as well, plus surround cameras. When you indicate, a wide-angle rearward view from the corresponding wing-mirror camera pops up in the instruments. Handy for blindspots on highways, or spotting cyclists in jams.
No complaints about the central screen. It's snappy and has neatly organized menus and settings, and good-looking graphics.
It needs to look good or it'd be out of place in the cabin. The hexagon-themed furniture is really nicely finished. Doors are softly trimmed. There's diamond-embossed backlit trim. Snicky metal rocker switches tickle your fingers. The dash vents are a double pair, so you can aim one at your face and the other to stop your nether regions from sizzling.
ADVERTISEMENT - CONTINUE READING BELOW ↓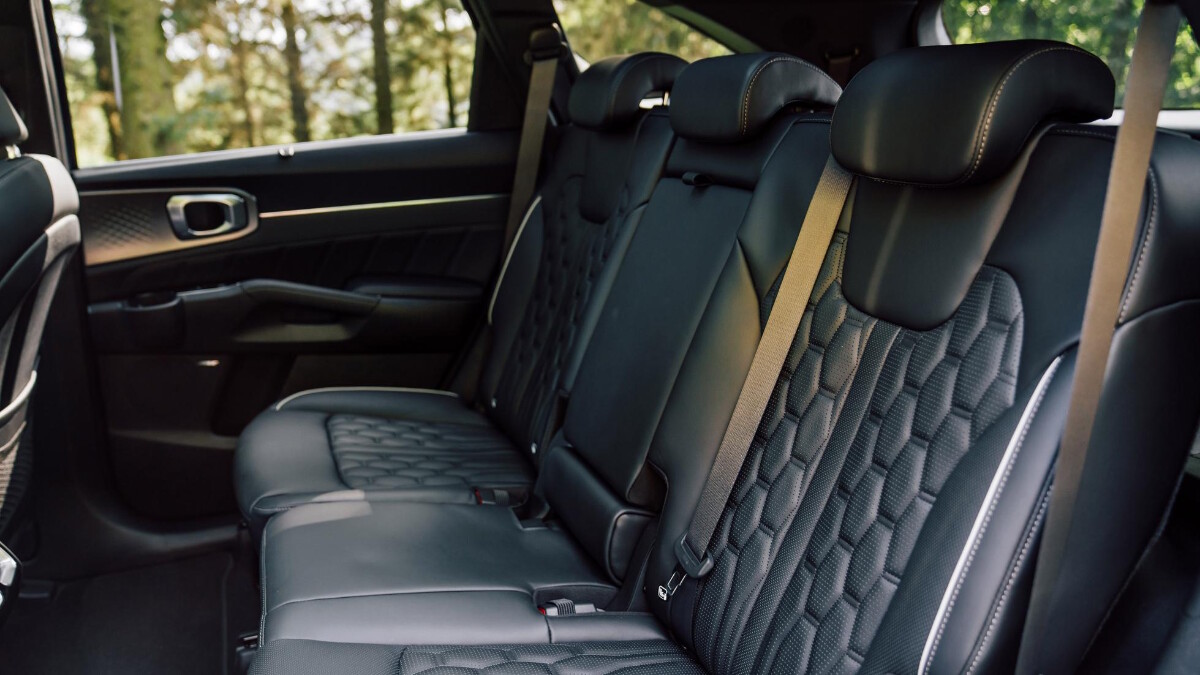 Front seats are definitely designed for the wider-torsoed human. The middle row gives loads of legroom in their rear position, but you'll likely ease them forward a couple of notches if there's anyone beyond primary-school age in the third row. Backseat headroom is limited for anyone above about 1.8 meters. Still, it really will seat seven mixed-size adults if you jiggle the seats around to ensure distribution of legroom to everyone's needs.
ADVERTISEMENT - CONTINUE READING BELOW ↓
The whole cabin is littered with power points, lights, and vents, and the seat-fold system is super-easy. It's all fantastically well-thought-out. It's even got a PA: The driver's phone mic outputs to the third-row speakers. We didn't test whether the kids have the facility to answer back. We prefer to imagine not.
That seven-seat configuration limits you to a measly 179 liters of cargo space. If it's only six-up, you've got nearly 400 liters, and with five, it's a chunky 600-plus.
Final thoughts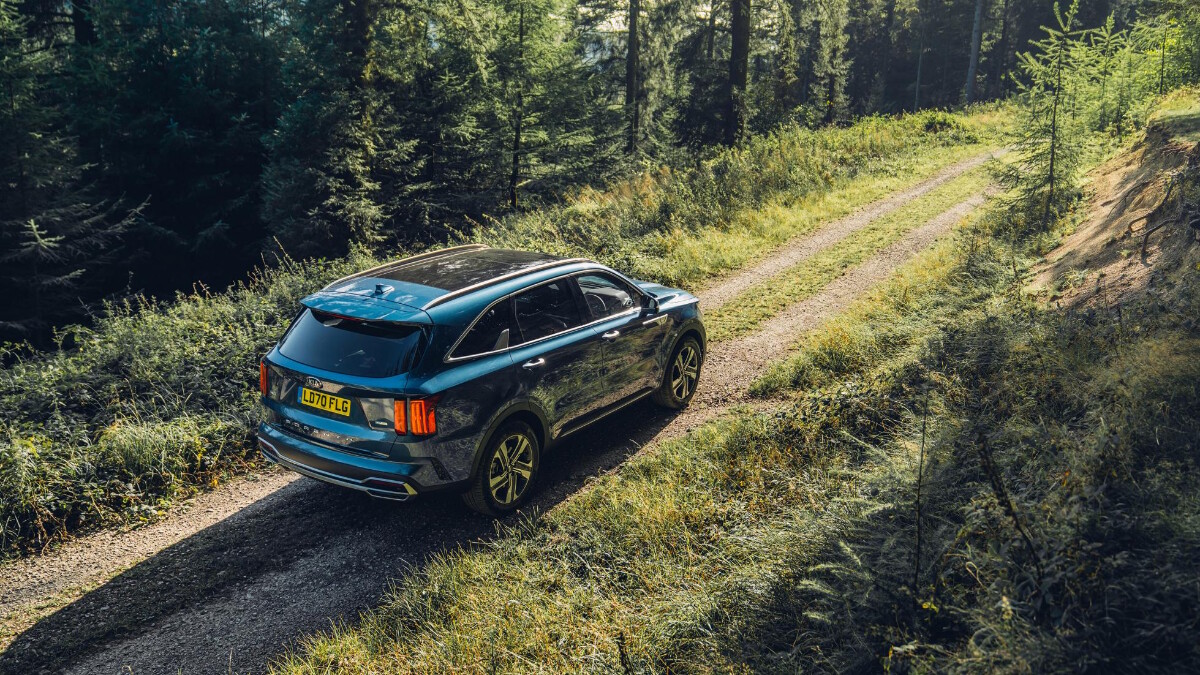 ADVERTISEMENT - CONTINUE READING BELOW ↓
The Sorento sure is useful. It'll haul lots of people and stuff all about the place, but it's not clumsily big. The cabin's not just super-practical, it's also designed and made with great craft, and feels expensive.
It's a sign of Kia's confidence that the sticker prices nudge up against a Land Rover Disco Sport. Those cars are equally as useful and luxurious and better to drive. As diesels, they're probably a more traditional, desirable place to go than here. Even so, the Sorento is unique among seven-seaters in offering a hybrid powertrain that's as economical as a diesel with no need to plug in. And the warranty shows its reliability.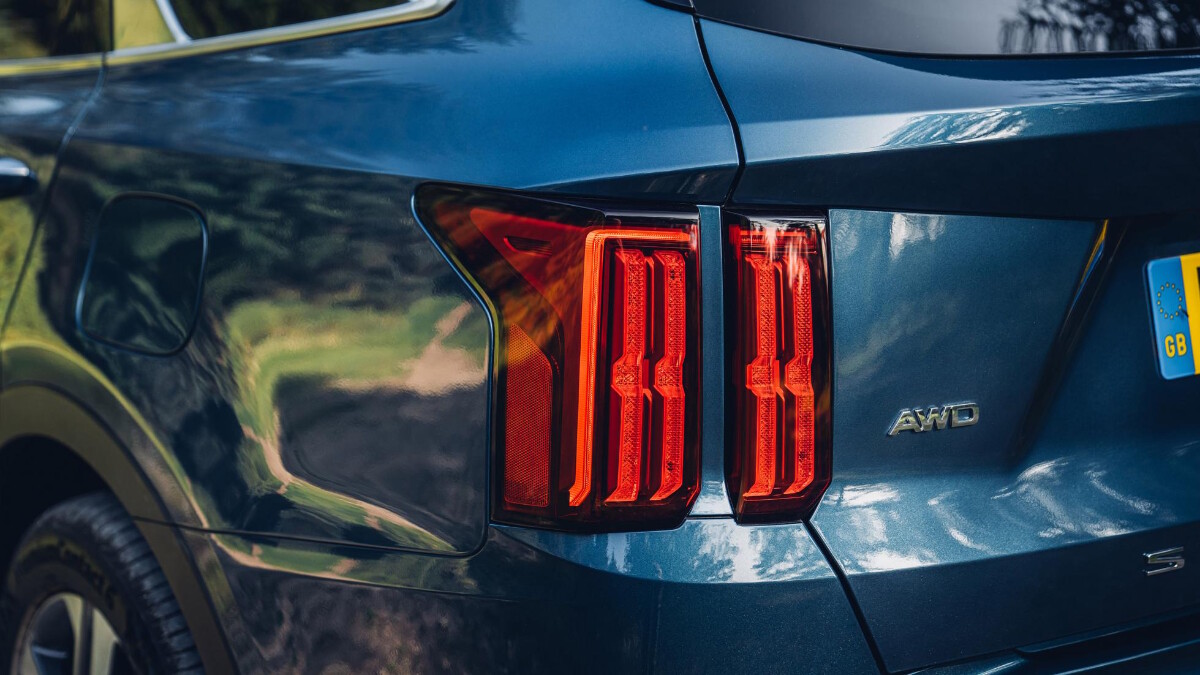 ADVERTISEMENT - CONTINUE READING BELOW ↓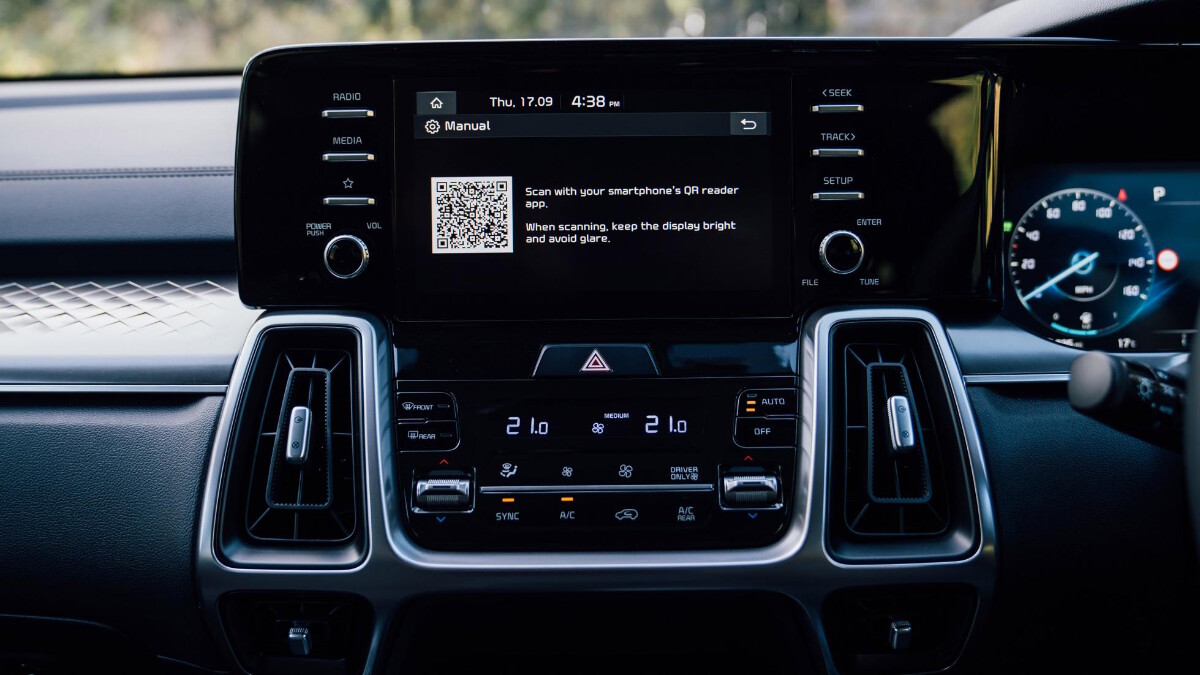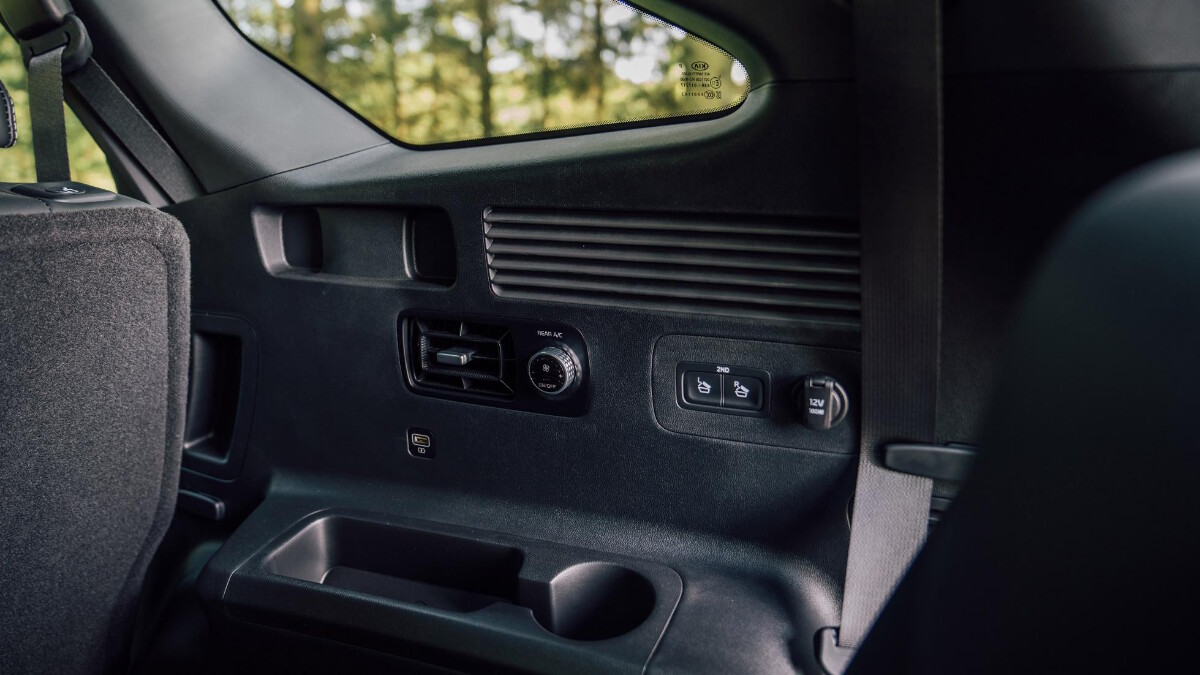 ADVERTISEMENT - CONTINUE READING BELOW ↓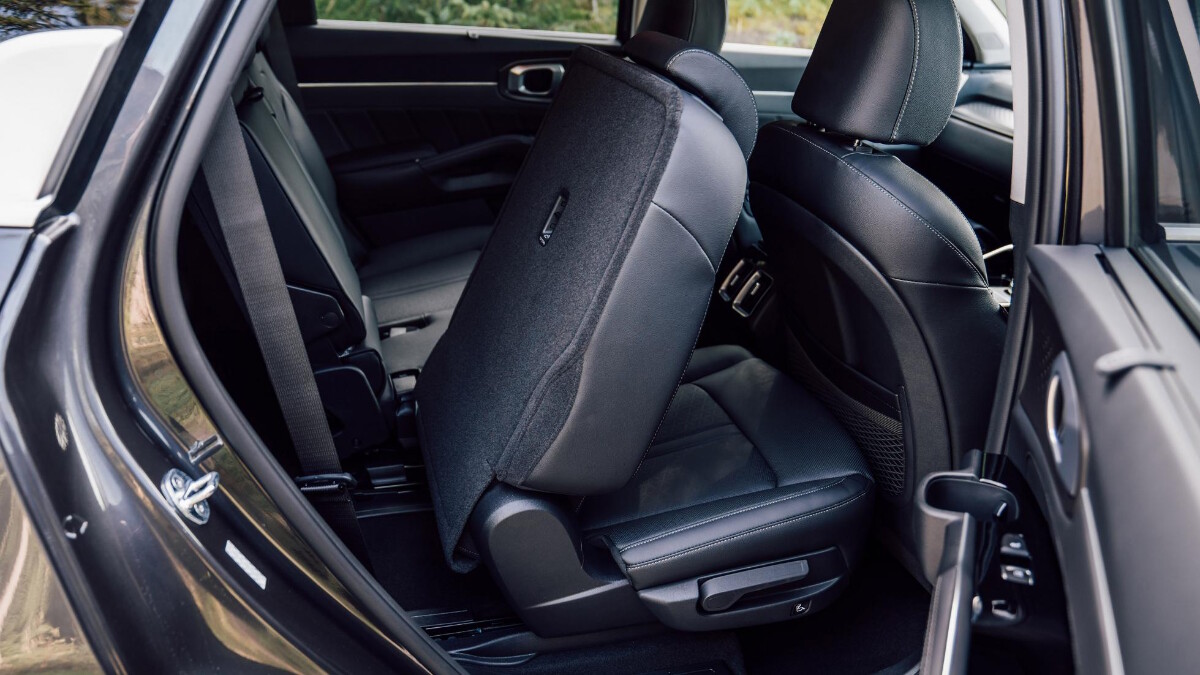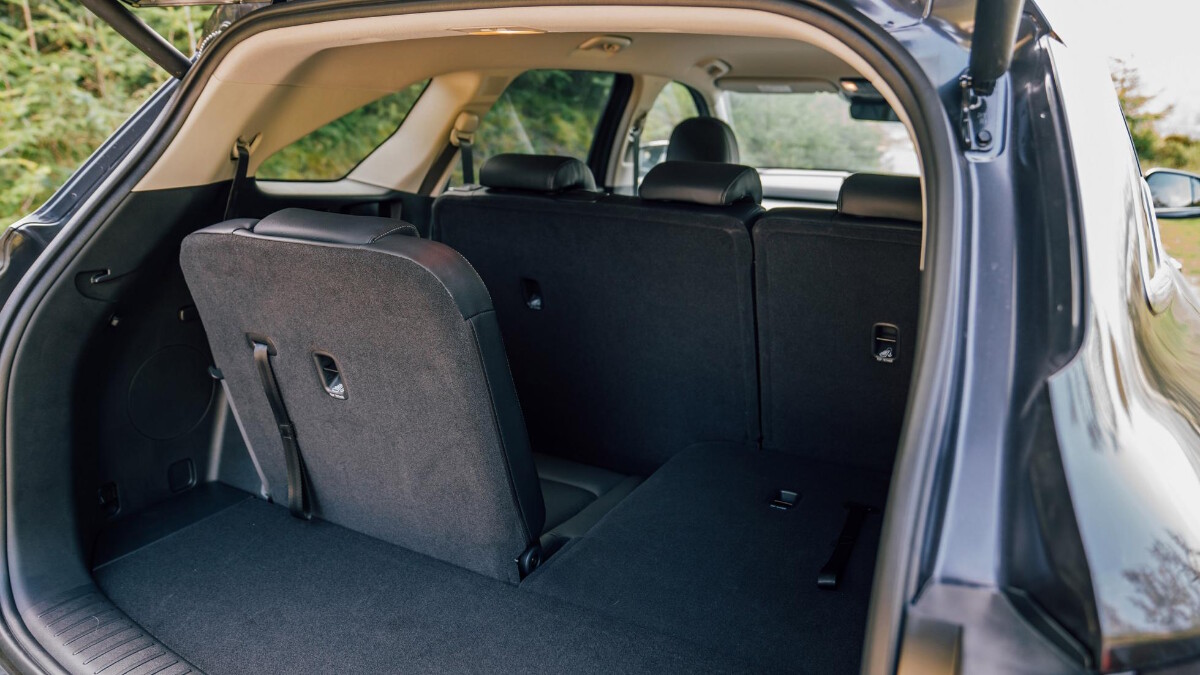 ADVERTISEMENT - CONTINUE READING BELOW ↓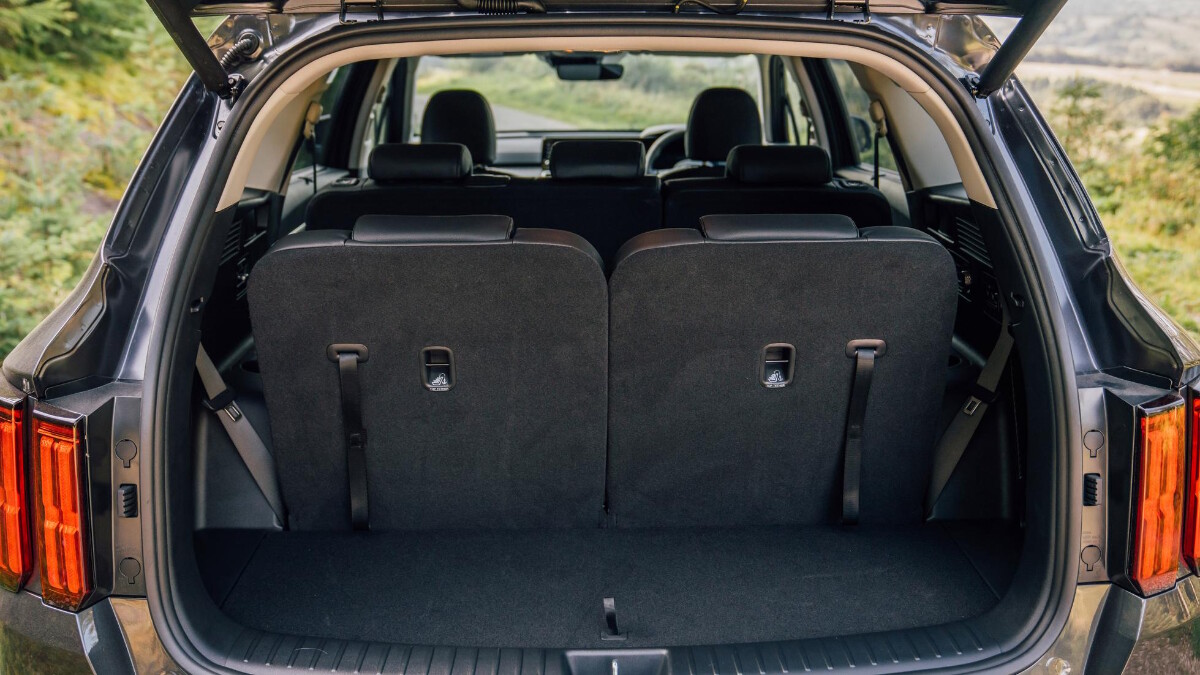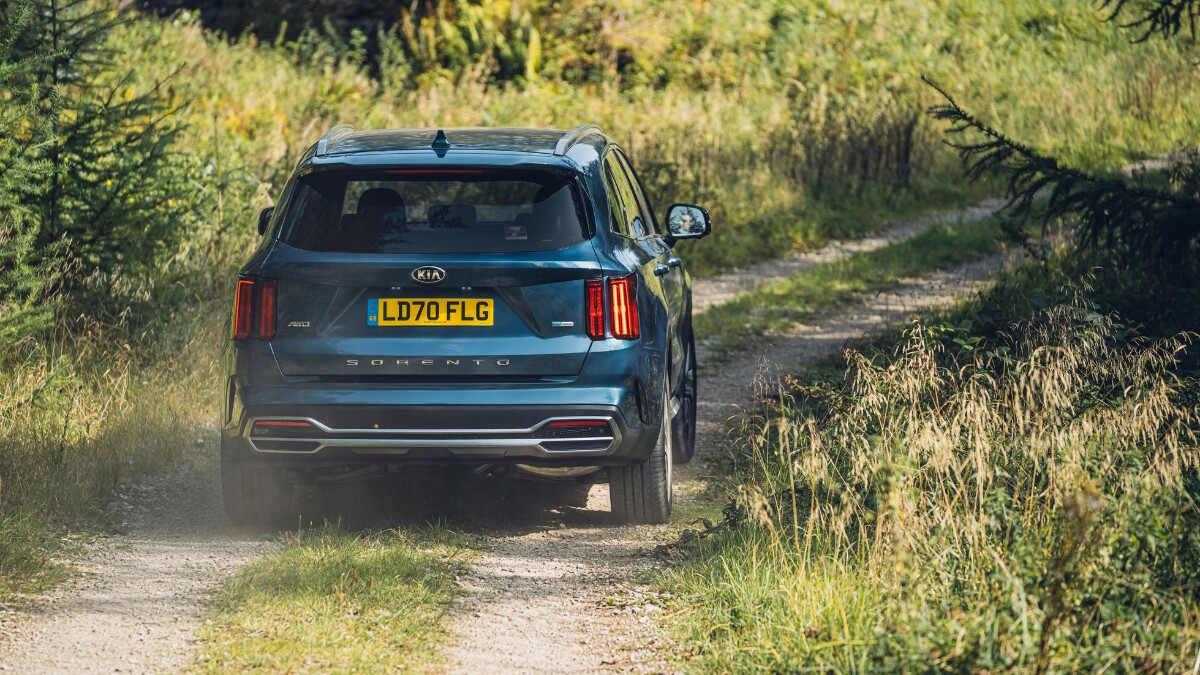 ADVERTISEMENT - CONTINUE READING BELOW ↓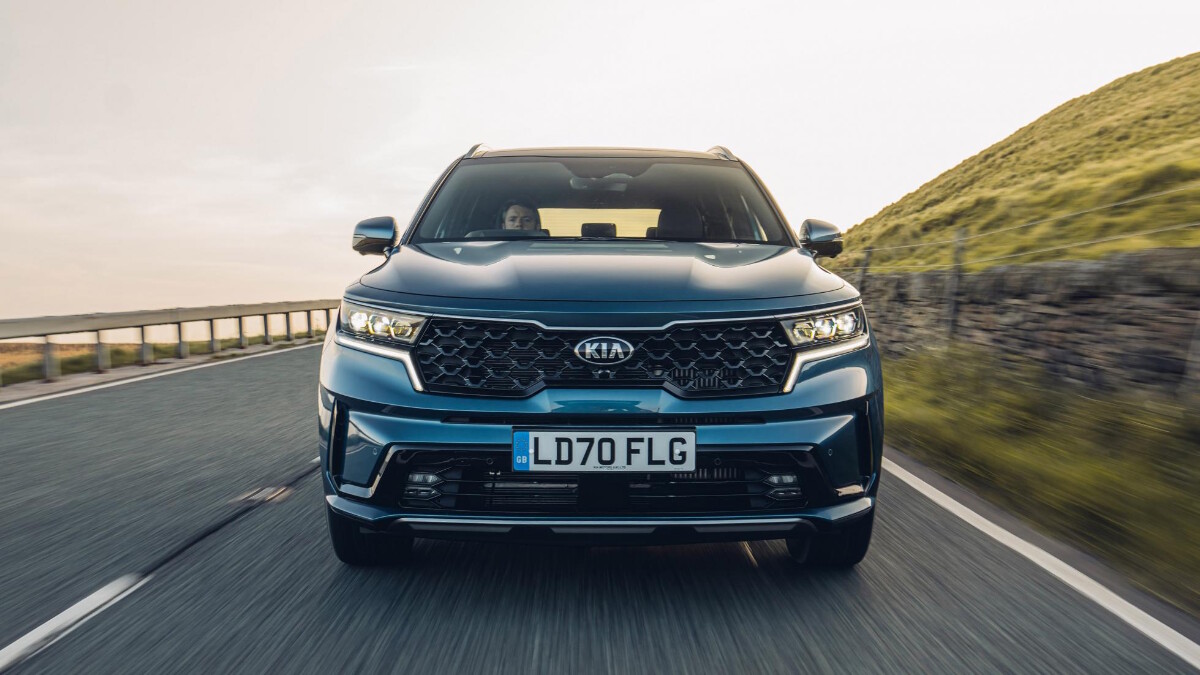 NOTE: This article first appeared on TopGear.com. Minor edits have been made.