What do we have here?
It's Merc's A-Class, which, in October, was Britain's best-selling car. Yep, the A-Class, and not the Ford Fiesta or Focus. Even though 2020 has been a decidedly odd year for the car industry for one big, infectious reason, that's still quite remarkable.
What's special about this A-Class, then? It looks just like all the others.
Look closely and you'll spot a second filler flap. The one on the left side is for gasoline to power the 1.3-liter four-cylinder engine borrowed from the A180 and the A200. The other one is for electricity—in this A250e variant, the internal combustion engine is supported by a 15.6kWh lithium-ion battery and a 75kW e-motor.
Yup, it's a plug-in hybrid.
Ah. So, how far can it go on a charge?
Continue reading below ↓
Recommended Videos
Like virtually all PHEVs, the A250e's modus operandi is to use up all its battery power before calling on the engine. It defaults to Electric mode when you switch it on, but you can choose to save some charge for later or let the car manage the two power sources as it sees fit.
PHEVs tend to claim around 50-55km of electric range and actually deliver 40-48km. The A-Class plug-in claims 70km and will do an honest 56km without calling upon its internal combustion engine. That's very good. And even with a totally depleted battery, the engine will shut down when you take your foot off the gas, saving yet more fuel.
A full charge takes less than two hours on a 7kW wallbox, which, at the time of writing, Merc will throw-in for free when you buy an A250e. So, assuming you have a driveway, you really have no excuse not to keep it charged.
...I don't have a driveway.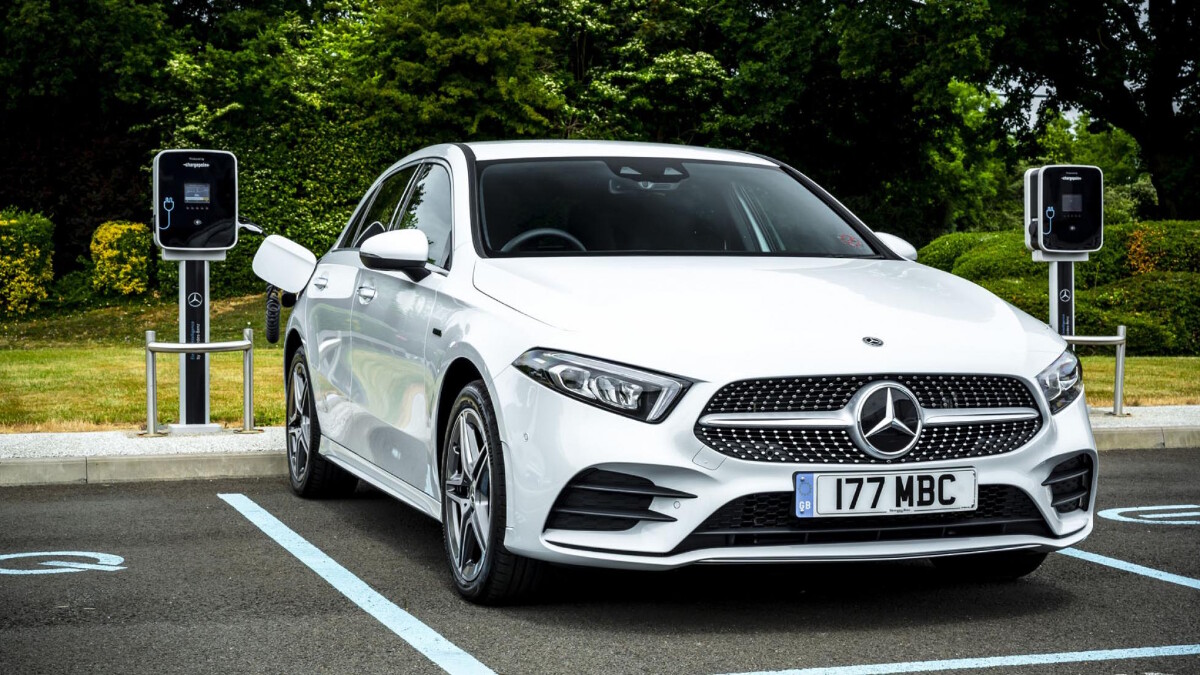 Oh. Well, then think your purchase through very carefully. Of course, the beauty of a PHEV is you can drive around without ever charging it. Some people do just that to take advantage of favorable tax breaks. But buying one of these things solely because it's cheaper to tax, and with no intention of ever plugging it in, is just plain wasteful and morally backwards.
Above all, you'll want to keep the A250e charged so you won't have to listen to the reedy 1.3-liter gasoline engine. With charge, performance in Electric mode is decent even for smart getaways at busy junctions and high-speed highway cruising (the top speed in Electric mode is 140kph). But call upon the engine when battery power is low or you need all 215hp offered up by the engine and the e-motor working in tandem, and the aura of quiet calm is shattered.
The transition between electric and gasoline power is mostly smooth, with no nasty jolts unless you catch the system unawares. What really irks is that thrashy noise at mid-high revs—but keep the revs low, which you can and will most of the time, and it's less of a problem.
Wait. Did you say 215hp? It's a hot hatch!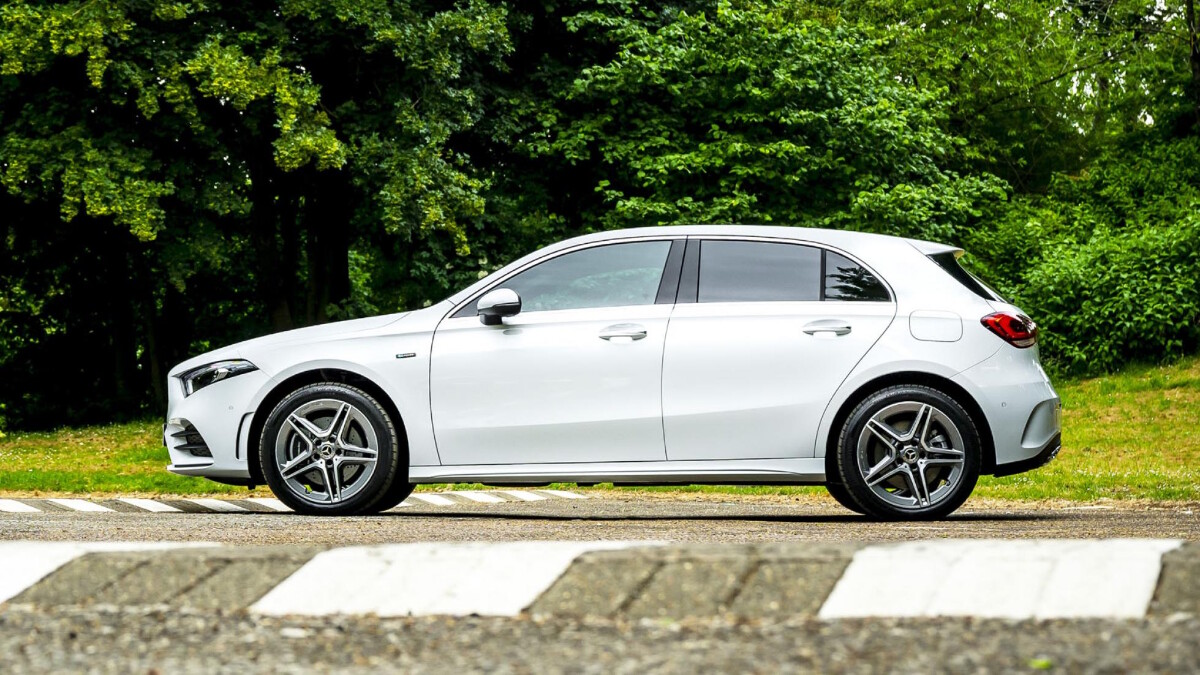 No, it really isn't. But it's quite quick, with Mercedes claiming 0-100kph in 6.6sec and a top speed of 235kph.
Both the e-motor and the gasoline engine power the front wheels—no all-electric rear axle for AWD here—through the eight-speed twin-clutch gearbox. It's better than Merc's old seven-speeder, but can be a bit dimwitted. Left to its own devices, it tends to hang on to gears for too long (you sometimes have to manually select eighth on the highway), and doesn't respond very keenly to the wheel-mounted paddles in manual mode.
In Electric mode, the paddles have another function: adjusting the amount of regen, or how much the car slows when you lift off the accelerator. The A250e has a system that adjusts the amount of regen you get when you lift off depending on your surroundings, by looking at the relative speed of cars up ahead, upcoming bends and junctions, and so on. So, when you lift off the gas, you don't quite know what it's going to do.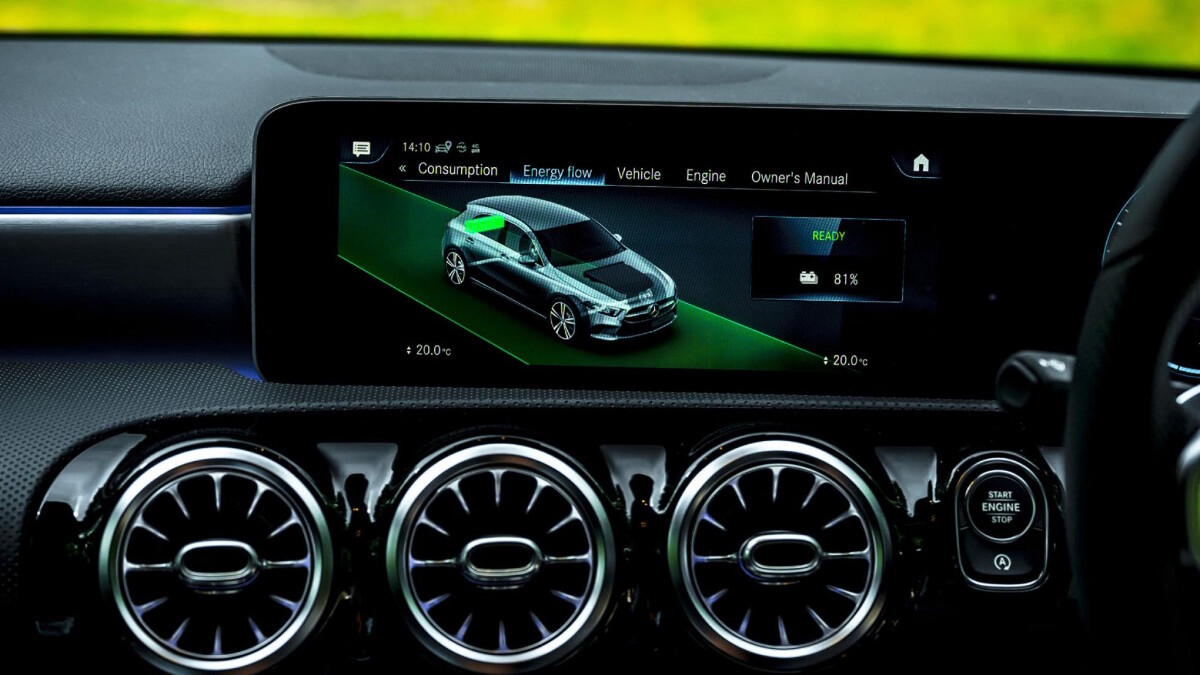 To its credit, Merc's system mostly behaves itself and does what you'd expect of it. But it's still a bit unpredictable. Thankfully, you can turn it off—pull a paddle to choose between coasting, some regen, or a lot of regen when you lift off the gas. Pull and hold a paddle to go back to Auto.
The system is active in the hybrid modes, too, Comfort and Sport. Here, it cannot be turned off. At least if there's an option for that, I couldn't find it—the MBUX infotainment looks good as ever, with crisp graphics and icons, but remains a bit tricky to navigate.
Is it comfy?
The driving position is good and the driver's seat is comfy enough, but the ride is odd. The A250e is softer than other A-Classes—its 'Comfort' suspension feels lollopy over bigger undulations, but a bit abrupt over the small sharp stuff. All told, it's not an uncomfortable car (especially on the highway, where it settles into a decent cruise) and handles unremarkably.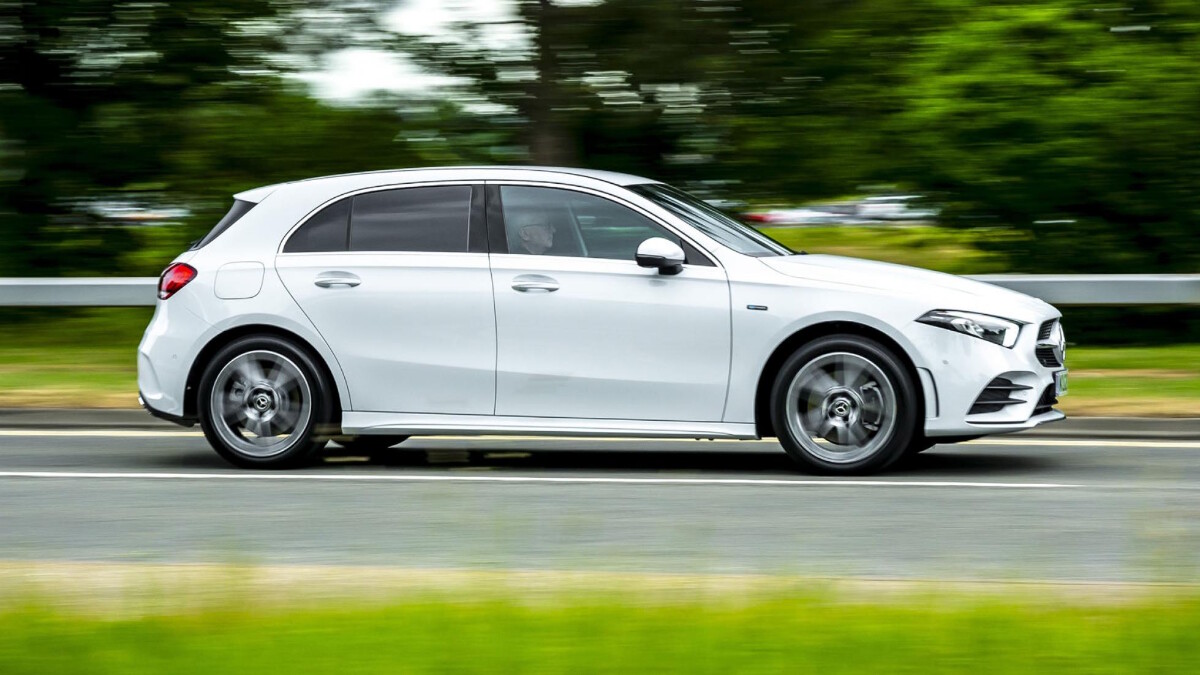 It's not fun—non-AMG A-Classes have always struggled in that regard—but the steering is fine. The brakes are very hybrid-feeling, though—grabby, with springy pedal feel. You won't want to hustle it—the A250e is quite a lot heavier than the normal A-Class and thus prefers to live life at a slower pace. But be smooth and it'll reward you at the pumps.
Should I buy one?
The A250e is an expensive A-Class, with the AMG Line Premium car we tested coming in at almost £36,000 (P2.3 million). But that won't bother company-car drivers, who will no doubt account for the majority of registrations. As far as PHEVs go, it's an efficient one, with impressive electric-only range and quick charging. But the gasoline motor isn't very refined, braking is unpredictable, and while the car is reasonably comfortable, it's not much fun to drive. Definitely at its best in Electric mode.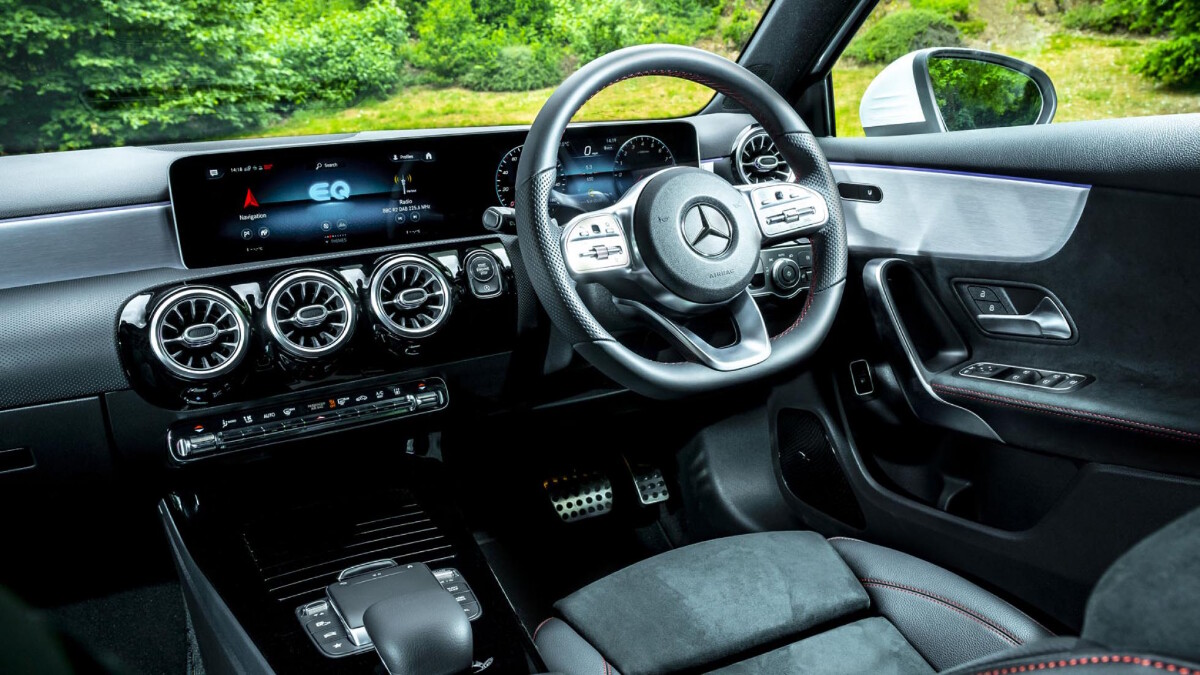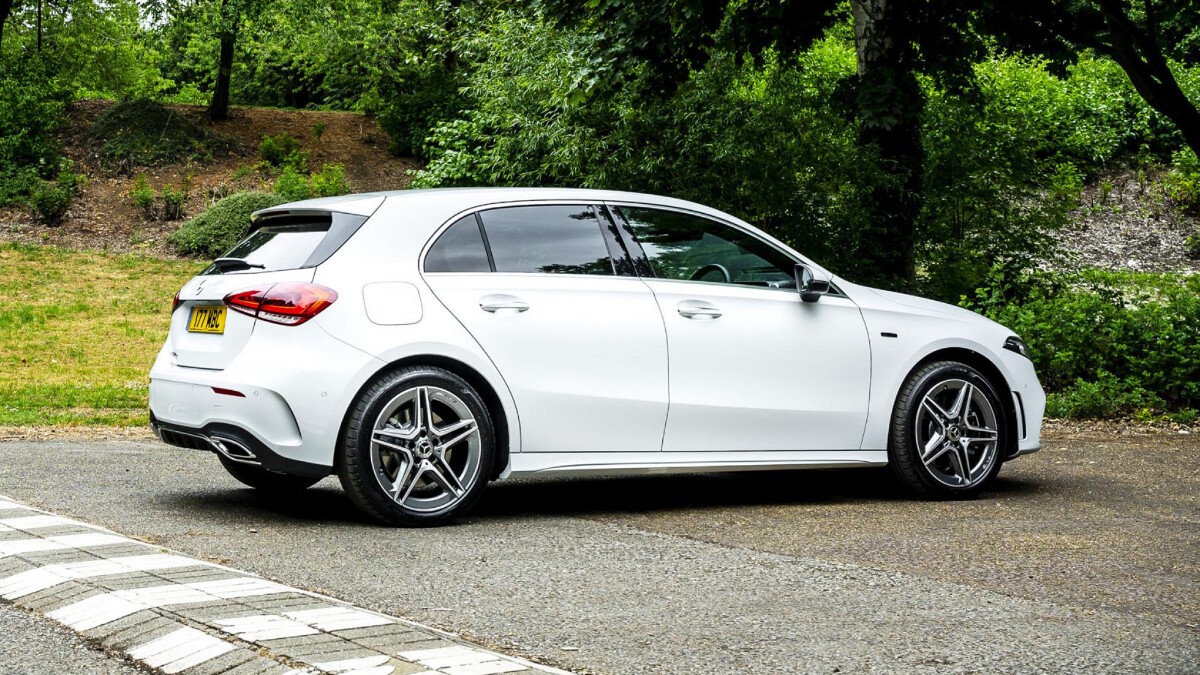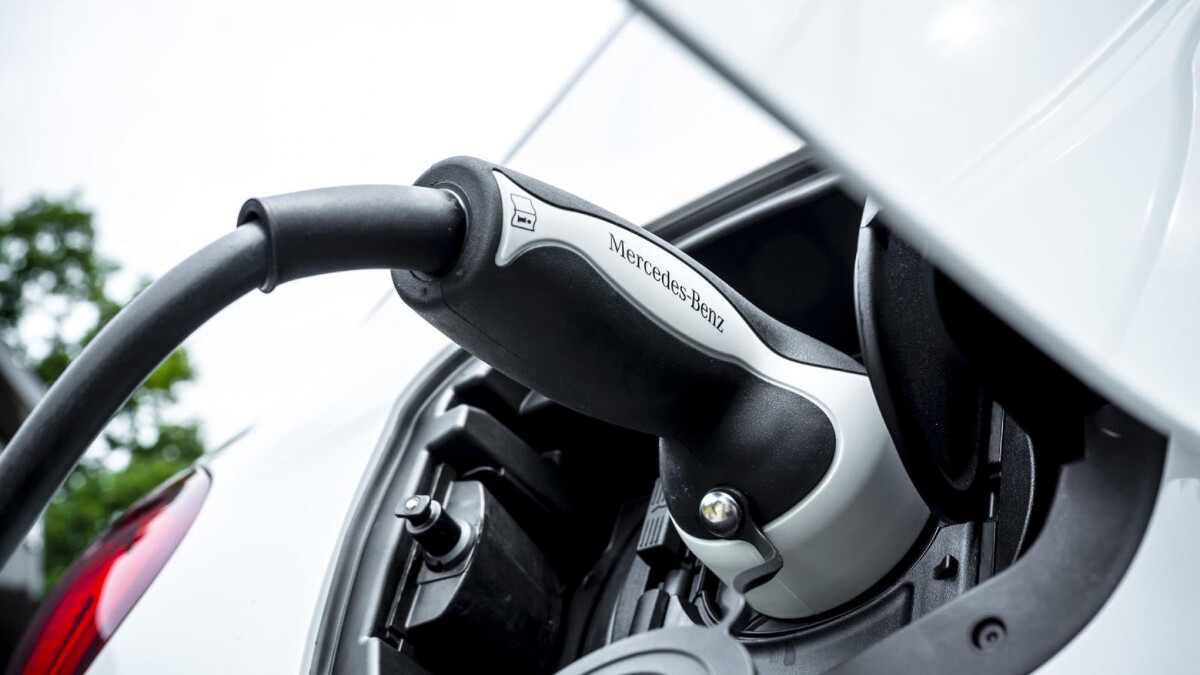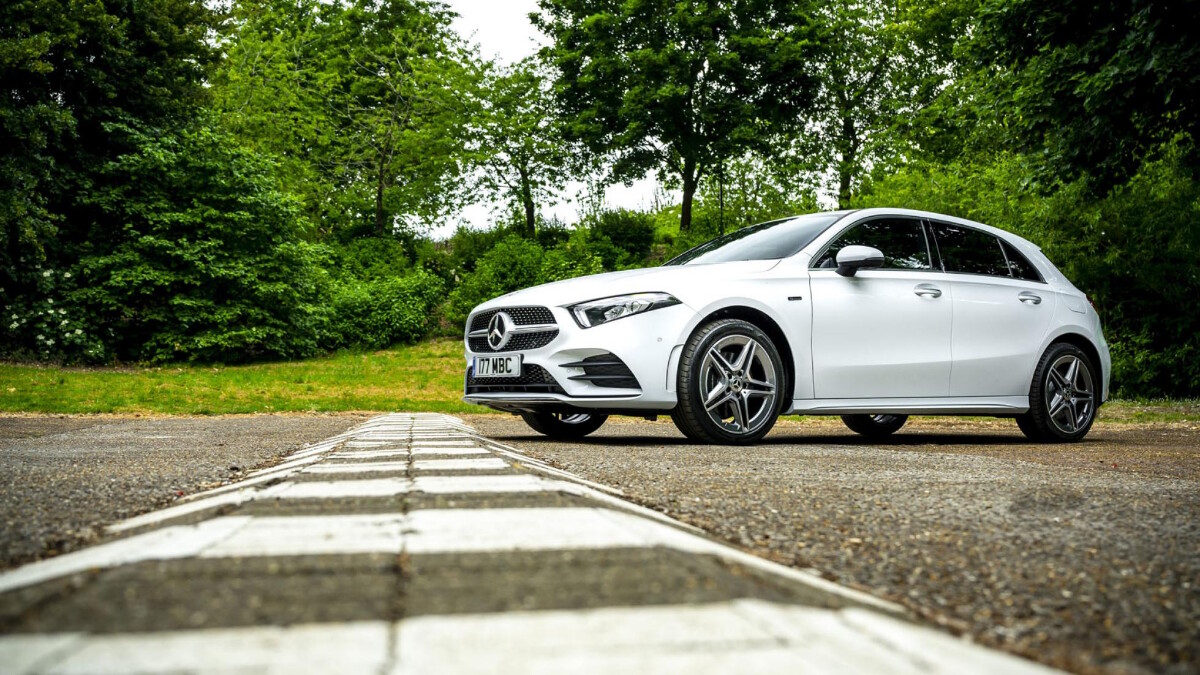 NOTE: This article first appeared on TopGear.com. Minor edits have been made.