The Mercedes-Benz S-Class is, without a doubt, the benchmark big luxury sedan, the one Audi, BMW, Lexus, Cadillac, and even Jaguar and Maserati must define themselves by and be measured against. This car defines the sector and is the one all others must topple. The latest A8 and 7-Series are both much newer than the S-Class and thus have some exceptionally clever tech on-board, but while both are excellent cars in their own right, neither is quite as special as the big Merc.
A facelift in 2017—this generation's last before it's replaced by an entirely new S-Class—gave many new things. Chief among them new engines, Merc's latest-generation in-line six-cylinder diesels and gasolines, plus a plug-in hybrid and the S63 AMG's V8 bi-turbo gasoline. The rare-groove S65 is no more, but you can still get a V12-engined S-Class in the form of the super-luxe, super-rare, and super-expensive Mercedes-Maybach S650.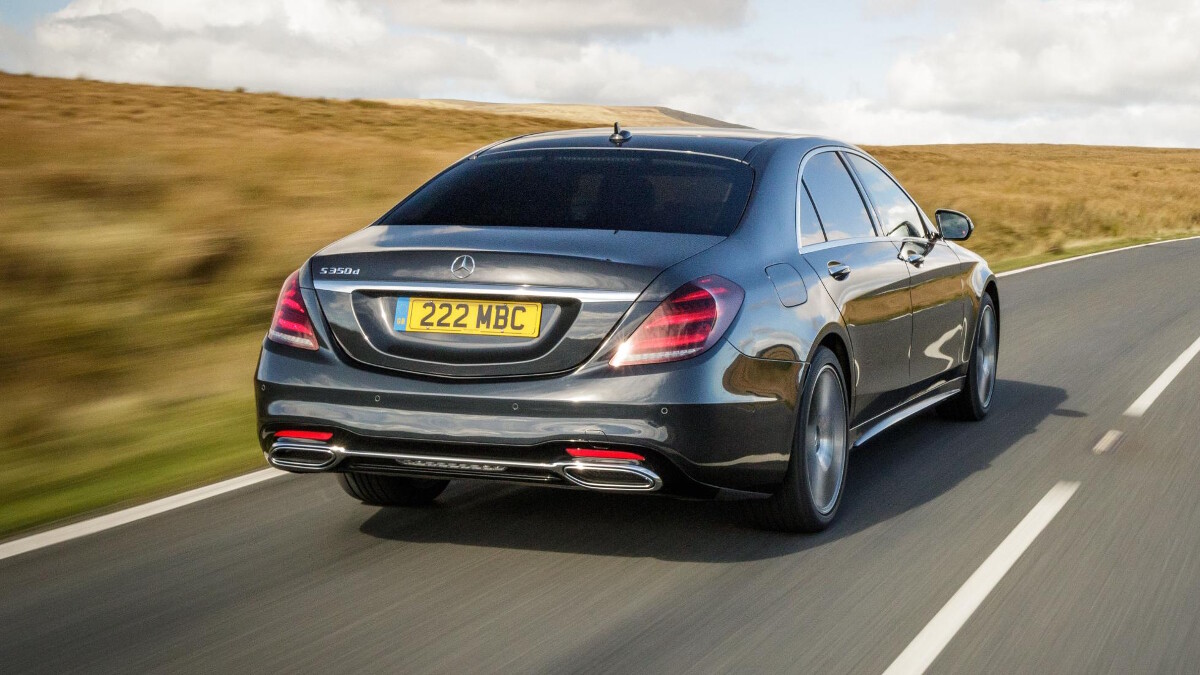 This update also gave the S-Class an array of semi-autonomous driving technology like Active Speed Limit Assist, Active Lane Change Assist, and Remote Parking Assist, most of which debuted in the E-Class. But to make sure the S-Class kept its crown as the techiest Merc, it got a few of its own, too. The main one is a kind of active cruise control that, as well as sensing and maintaining gaps to other cars, knows to slow you for roundabouts, corners, and tolls using GPS. Of course, that particular system has been rolled out to other Mercs now, but it's reasonable to expect much cleverness from the new S-Class, which could be revealed as soon as this year.
Because this particular era of S-Class is so near the end of its life, Mercedes has massively cut back on the number of trim levels and equipment combinations if offers. Now, there's just one trim for the non-AMGs—'Grand Edition'—and only the cheapest S350d is available with the short-wheelbase.
On the road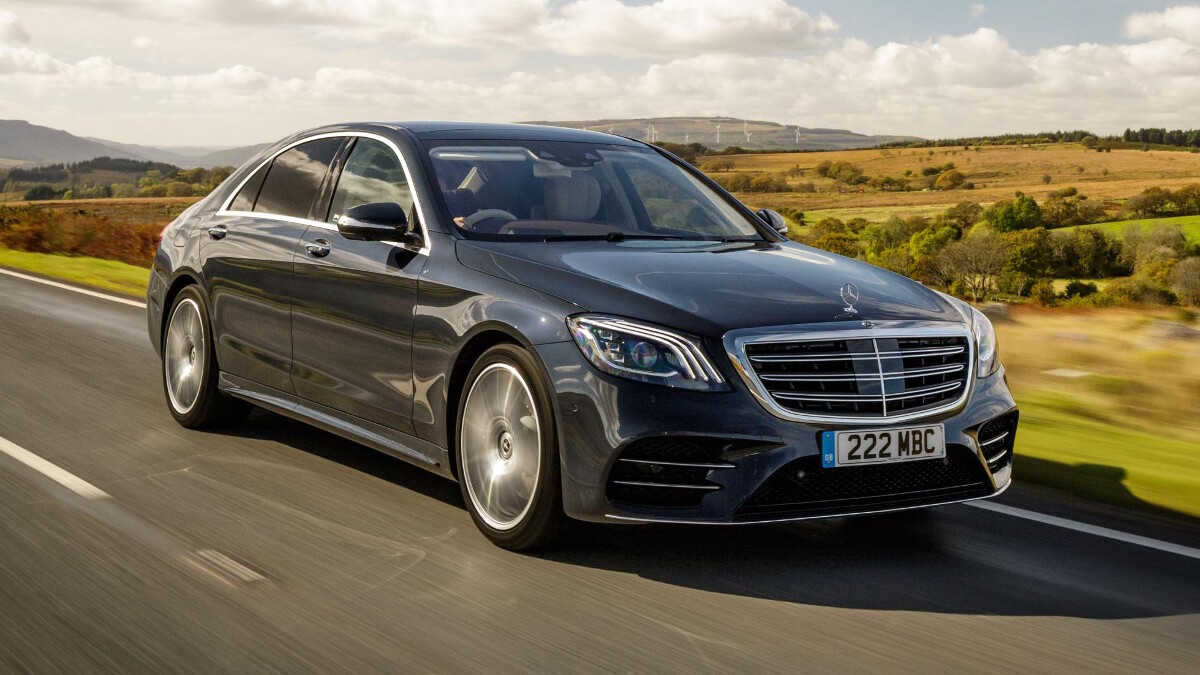 Happily, that clever adaptive cruise control we mentioned earlier does work. Well, to a degree: The thing to bear in mind is that the system isn't watching for other cars that might be on the roundabout you're approaching. It will slow you down to a speed where you could take the roundabout, assuming it's not following anything that might dictate its speed and if there are no cars to give way to. But if there are, you have to bring things to a stop yourself.
It all worked pretty well when an engineer demoed the system on country roads around one of Merc's places in Stuttgart, but when we tried it for ourselves, it wasn't quite as effective. It's a bit 'last of the late brakers,' which isn't what you want in a luxury limo. Chauffeurs are trained to look as far ahead as they humanly can, anticipating upcoming junctions and the behavior of other motorists, because that's how to drive smoothly.
Nevertheless, on highways, it's great. It maintains a gap to the car ahead—which varies by speed and setting, all the way down to a stop—and keeps the car in its lane. It'll also adjust the speed you've set to whatever the speed limit is, because it recognizes road signs. Remember, it's long-journey driver support, not autonomous self-driving.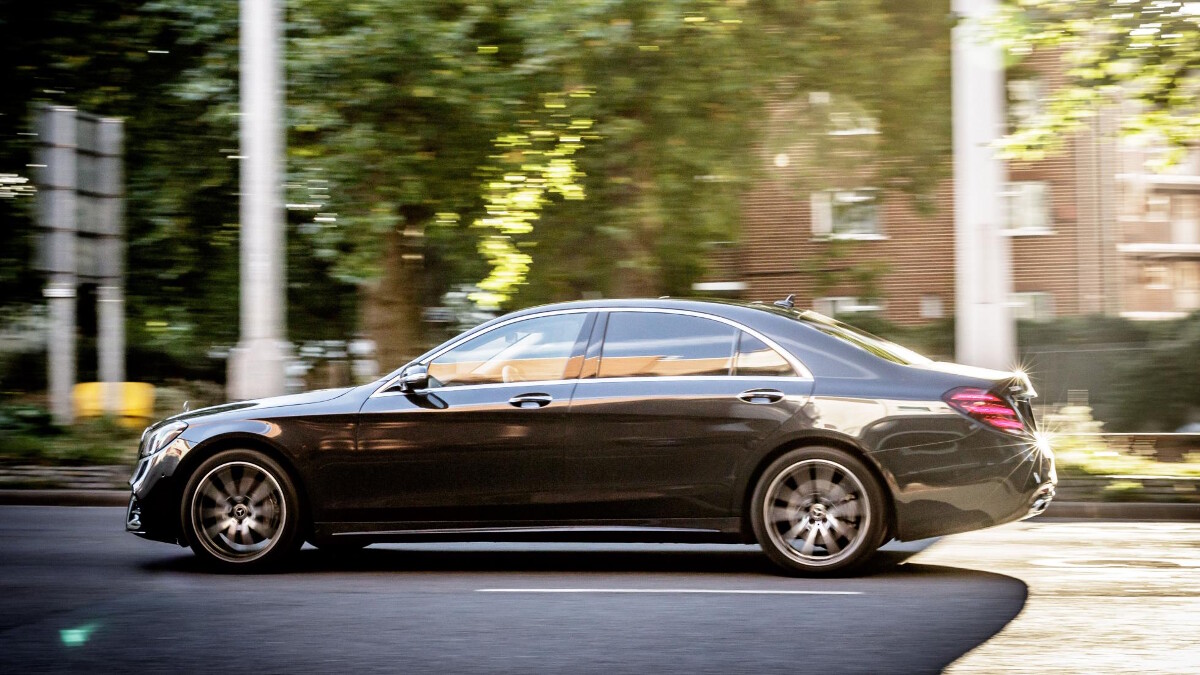 It goes without saying the S-Class is not an especially engaging drive when you take full control yourself. It's all about astounding quietness and ride suppleness, and it delivers both of those in spades. Adaptive dampers tauten the suspension where needed, but the steering has no feel—its hallmark is immense directional stability at high speeds, and thoughtful control weights that allow it to be driven exceptionally smoothly with minimal effort. There are few cars more suited to cross-continental drives or long highway trips than the S.
The diesel is a great engine, and is perfectly capable of getting along smartly. It's our choice, but our inner hooligan will always prefer the S63 with its 4.0-liter V8—an engine that feels at home in the big S as it does in any other AMG.
Of course, the Maybach's V12 is lovely, too. A quarter-throttle is all you'll ever need, even for joining highways or emerging from busy junctions, thanks to 999Nm of torque and 621hp giving 0-100kph in 4.7sec. It's so quiet that most of the time, it may as well be electric—indeed, it's only when you really bury the throttle that you actually remember there are 12 cylinders hidden under that expansive hood, complete with three-pointed star reticle.
On the inside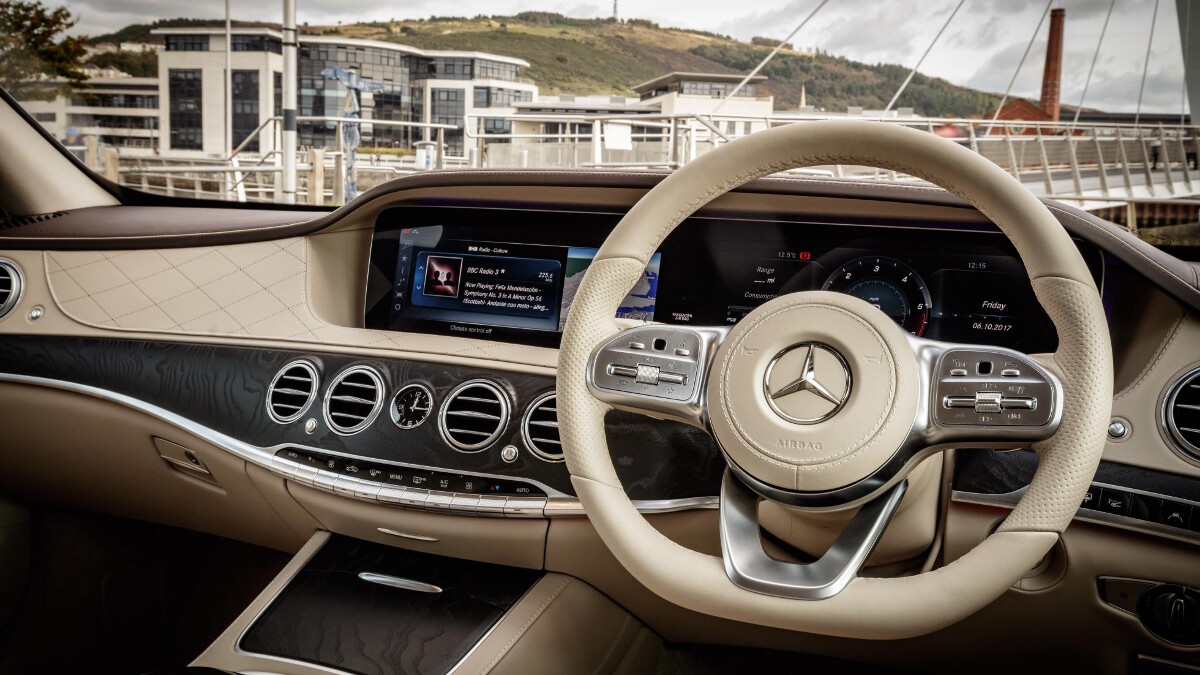 The dashboard's two huge instrument and display screens are all clarity and logic. They've been updated and now more closely resemble what you get in the E-Class, which is fine by us. That said, it feels like the S lacks processing power compared to the A8 or the 7-Series—its infotainment system is slower to respond to commands.
However, at least Mercedes is one of the few manufacturers that hasn't gone crazy for touchscreens (yet), and fast as the A8's twin-screen setup is, it's still not as intuitive as having a dedicated physical control.
Said screens are set in beautifully worked leather, wood, and metal, and most ergonomics are just-so. Those familiar with the pre-facelift S-Class will notice the new steering wheel, with its touchpads and cruise control buttons (no more little stalk behind the wheel—a Merc fave). It's a bit button-heavy, but you get used to it.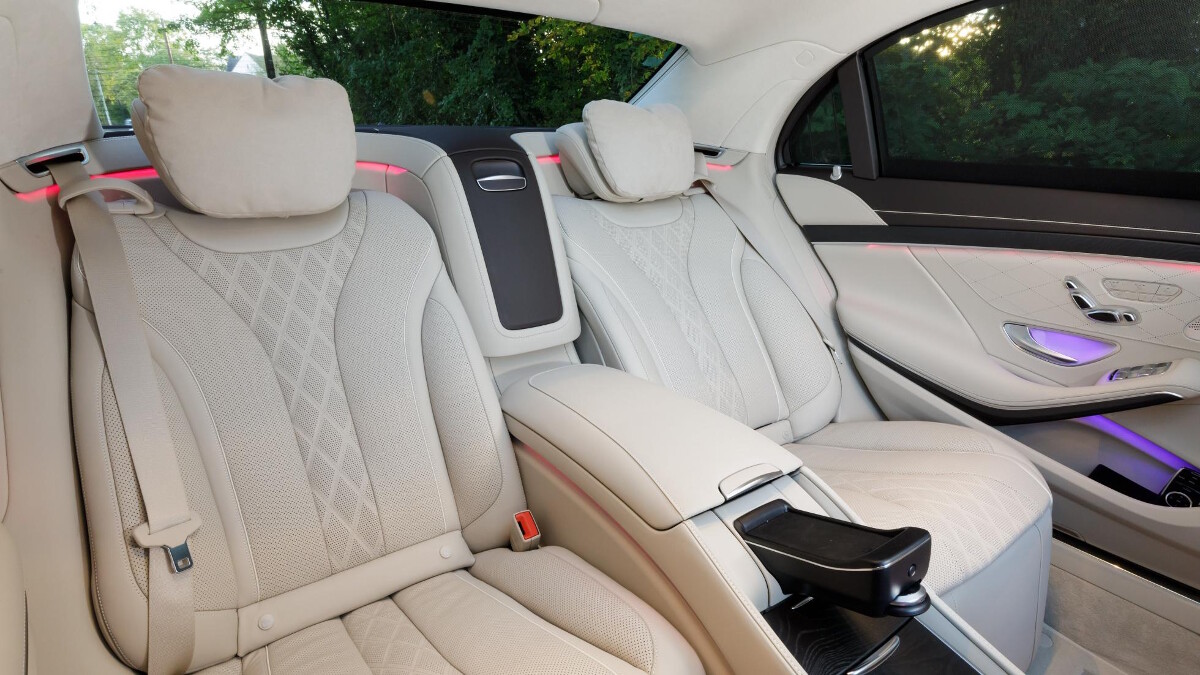 Also new for the facelift was something called ENERGIZING Comfort Control (yes, all caps—live with it). It links climate control, seats, lighting, and multimedia, enabling "a specific wellness setup tailored to the mood and need of the customer." Bit of a gimmick? Perhaps, but in all, we can't think of a comfier interior, front or rear. At least for less than £200,000 (around P12.5 million)
The long-wheelbase versions, pretty much the only versions you can get now, can be spec'd with rear seats that massage, heat, vent, and recline halfway to horizontal, with aircraft-like leg rests. Rear entertainment is fine, though not as impressive as the A8's, and legroom is just vast.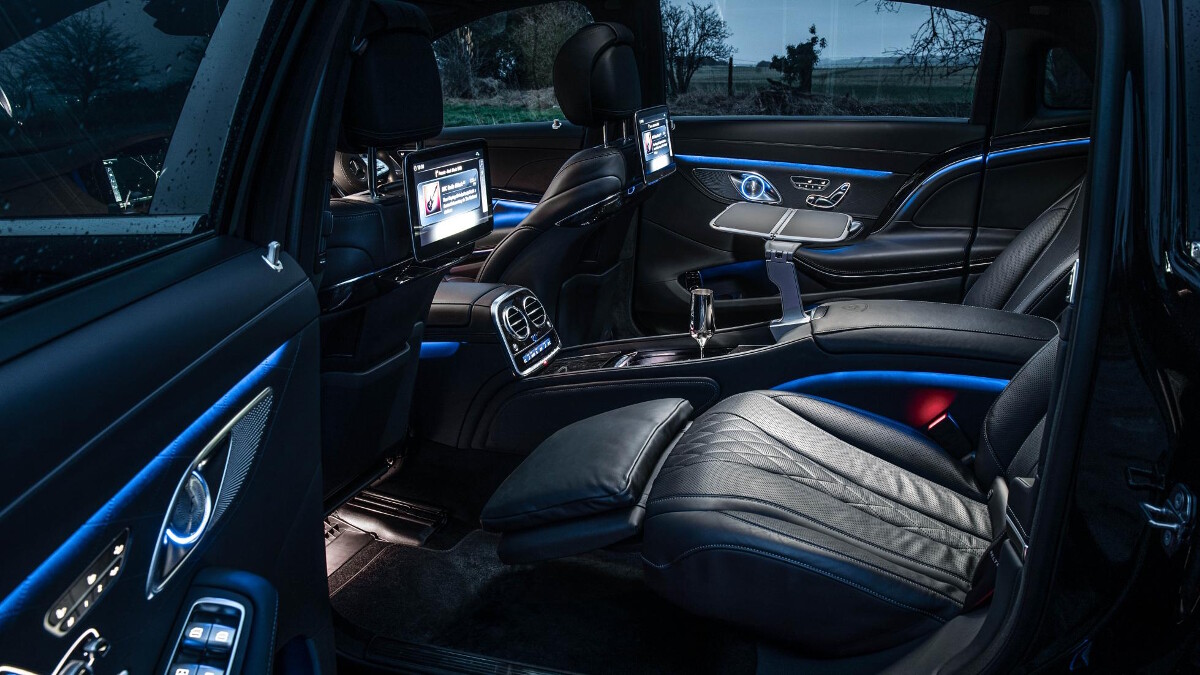 The Maybach is more and better, of course, but not all that different from a long-wheelbase S-Class. The dashboard architecture is the same, and though material quality is broadly excellent, you can only mask so much with quilted leather, Mercedes. Much of the switchgear feels exactly like it does in a £80,000 (P5 million) S350d. For an extra £100,000 (P6.24 million), we were hoping for more. Oh, and if you get the fridge (part of the 'First Class Cabin' package), it inelegantly eats into your trunk space to the tune of 40 liters.
Final thoughts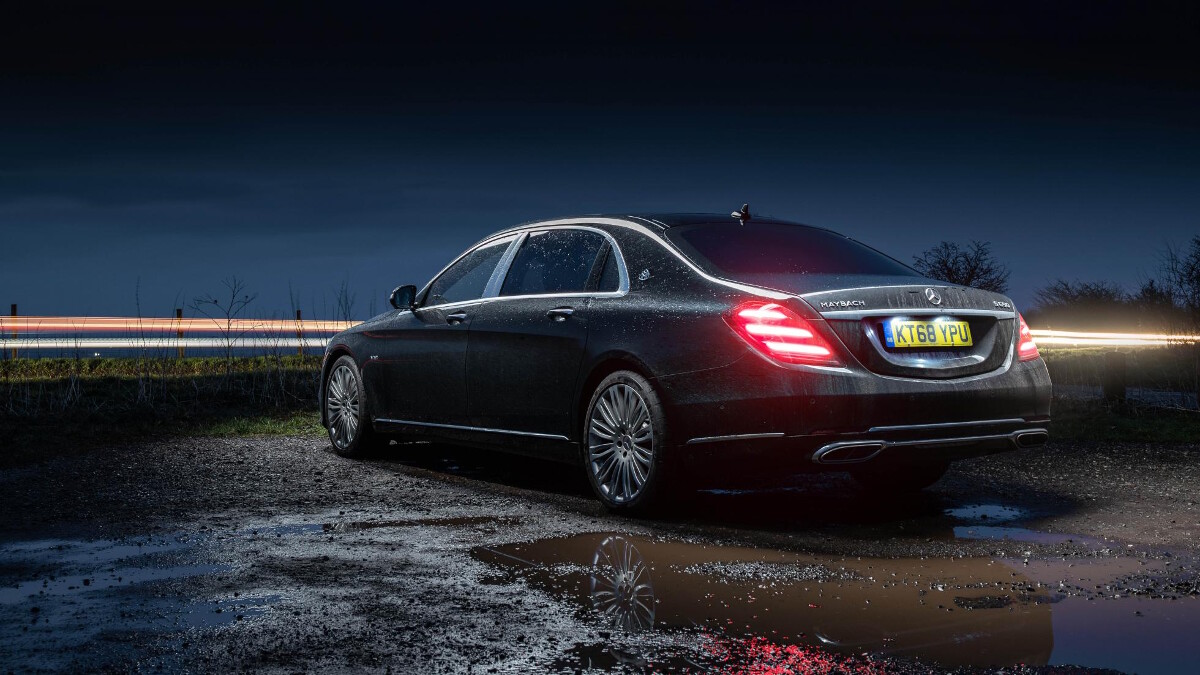 Historically the defining big, German car. And so it remains. The last (admittedly minor) facelift added tech, style, and comfort to the S-Class—none of which it was lacking beforehand. Rivals' cars are good, especially the Audi A8, but the Mercedes is more relaxing, more of the time. Somehow less businesslike and more opulent, and all the better for it. A Top Gear fave.
We can't wait to see what the next one's like.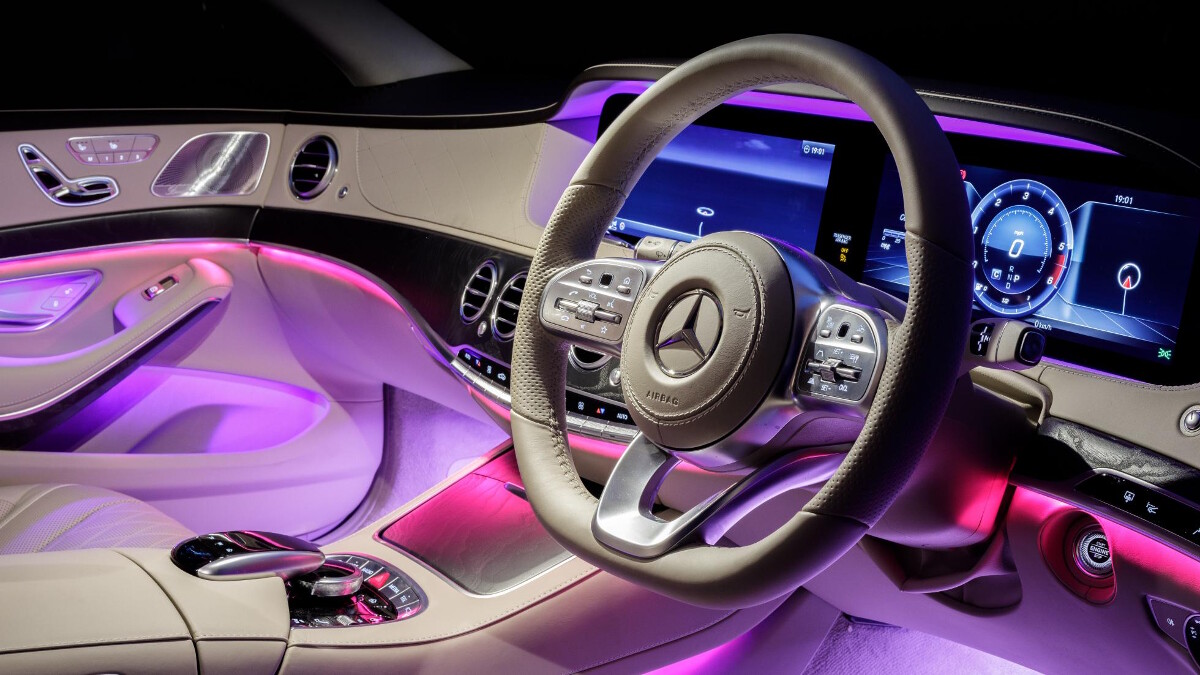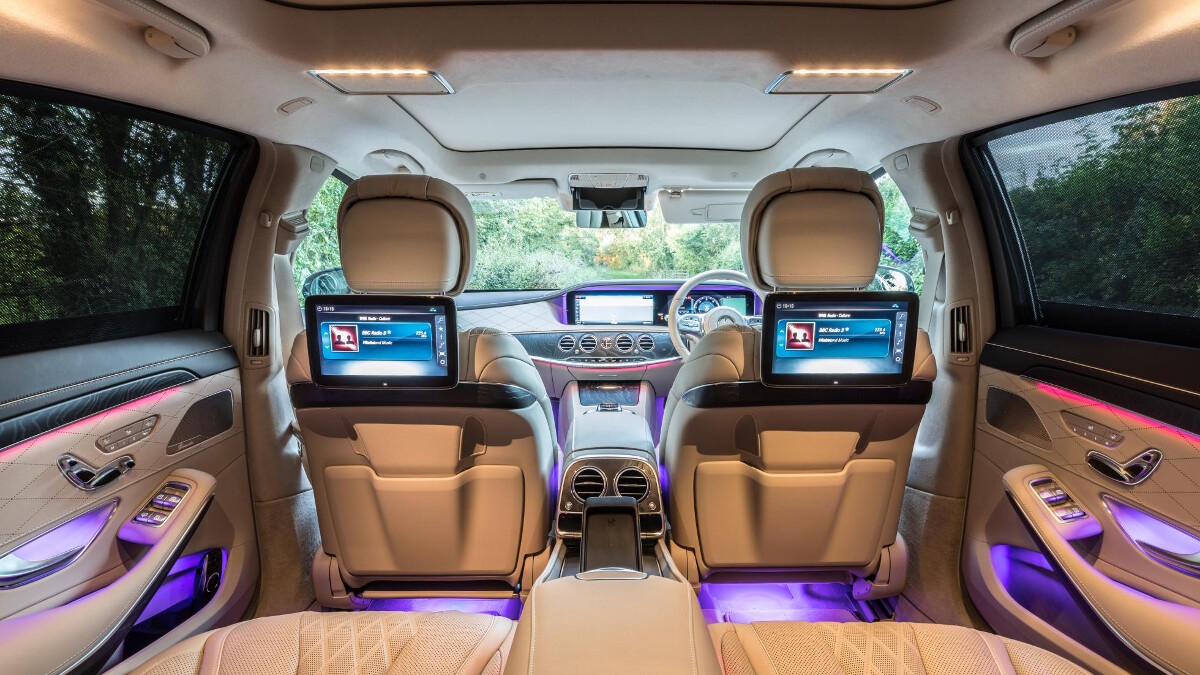 NOTE: This article first appeared on TopGear.com. Minor edits have been made.