Fun fact: The Range Rover is one of the most-referenced vehicles in hip-hop. Last year, Car and Driver counted 145 mentions of the iconic British model across the genre. Such is the aspirational power of the nameplate, which has been around since 1969. Sing it with us now: "So baby, pull me closer in the back seat...."
Anyway, we're not here to explore the full-size SUV, but rather, its smaller midsize brother. The Range Rover Sport has a shorter history with its 2005 launch date, but it's already one of Land Rover's bestsellers. In 2018, it was second only to the Discovery Sport in global sales, with a total of 77,847 units shipping out of dealerships that year.
In July, local Jaguar Land Rover distributor Coventry Motors launched the plug-in hybrid version of the Range Rover Sport, which is what we'll be looking at here. And please, no backseat shenanigans. 
ADVERTISEMENT - CONTINUE READING BELOW ↓
Styling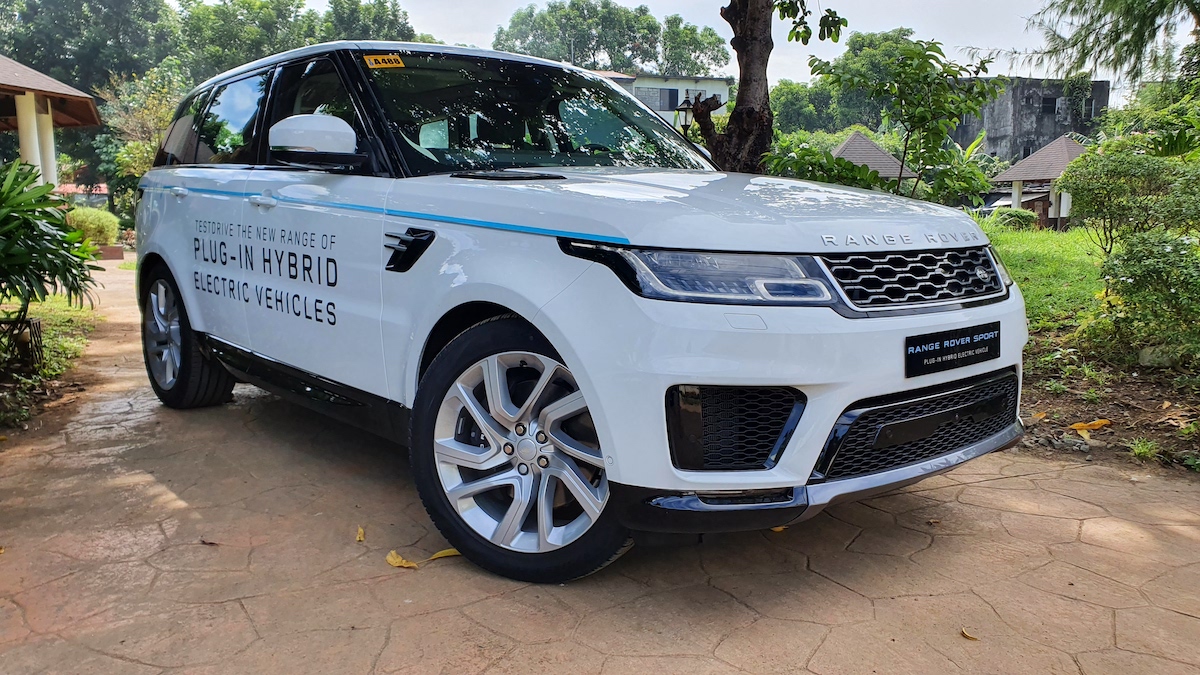 ADVERTISEMENT - CONTINUE READING BELOW ↓
Recommended Videos
As expected, the Range Rover Sport PHEV's look is pure Land Rover. Present is the standard boxy shape with a few modern-day refining curves, complemented by a sleek grille flanked by LED headlamps. The charger is integrated seamlessly on that grille, by the way. Out back, you get a similar no-nonsense layout with the square taillights and single chrome strip. It's a simple, yet classy, look. 
ADVERTISEMENT - CONTINUE READING BELOW ↓
Interior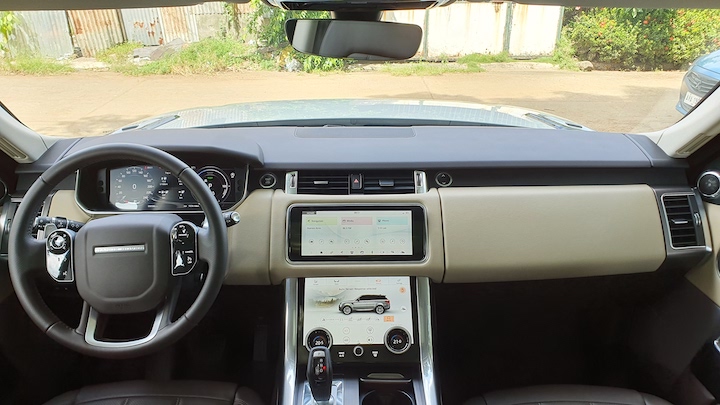 There's a reason why the bad guys in the last James Bond movie chose Land Rovers for their henchmen. When you're sitting in one, you feel invincible, and the Range Rover Sport PHEV is no exception. Solid construction and thick doors have you feeling snug inside, while the perforated Windsor Leather seats are recliner-chair comfy. On top of that, there's oodles of room—this being a five-seater, Land Rover has made the most out of the available space. Worth noting is the dashboard design, which features contrasting cream white panels that looks simply elegant. 
ADVERTISEMENT - CONTINUE READING BELOW ↓
Engine performance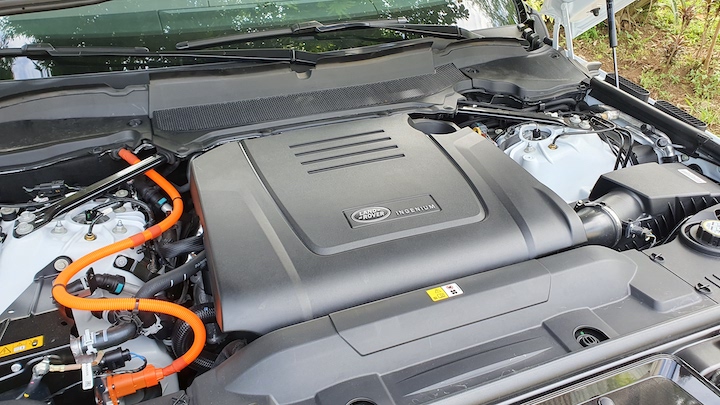 Now, onto the meat and potatoes. The Range Rover Sport PHEV is powered by a combination of a 2.0-liter turbopetrol engine and an 85kW electric motor. Combined, the output sits at 398hp and 640Nm. The default driving mode here is Parallel Hybrid, which combines both power sources to achieve optimum efficiency. Unlike other hybrid systems I've driven, the Land Rover does the thinking for you to the point where it's difficult to tell which system is operating at any given time. Even in the softer driving modes, power delivery and throttle response are immediate under this setting with little to no turbo lag. Don't let the small displacement of the engine fool you, either. Land Rover claims a 0-100 time of 6.7secs and a 220kph top speed. Our drive used up roughly 9km/L of fuel. 
ADVERTISEMENT - CONTINUE READING BELOW ↓
The EV mode is one you'll want to use sparingly, as the motor only delivers around 50km of range on a full charge. Torque, naturally, comes in spades if you bury the accelerator. In this setting, the motor is truly silent with the windows shut, and the only thing you hear when you speed up are the tires scraping along the ground. Both powertrain settings work a treat, but if I had to nitpick, I do wish that switching between them was a bit easier. There are a few ways to toggle the two between the start button, a button on the shift knob, and the vehicle display screen. A simple dial would minimize any confusion. 
Ride and handling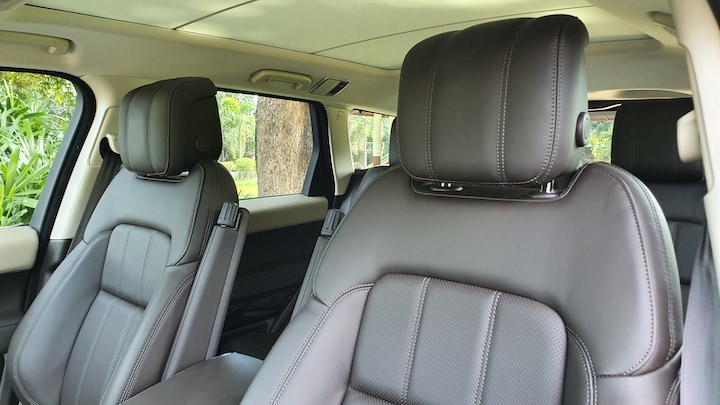 ADVERTISEMENT - CONTINUE READING BELOW ↓
This midsize SUV comes with electronic air suspension, which you can tweak while the car is stationary. The Off-Road mode increases the clearance height to its maximum, and while this is great for hitting the trails, it results in a stiff ride on asphalt. Access mode brings the car right down, and here road imperfections are better absorbed as the SUV sticks lower to the ground while maneuvering, which improves handling as well. Comfort puts you between the two, and like the name implies is the most comfortable setting in the bunch. If you're driving sensibly within city limits, this is the mode you'll want to use the most. 
One thing that's conspicuously missing here amidst all the tech is an auto-hold function. When faced with traffic, you're forced to adjust the shifter and electronic handbrake. It's really a minor gripe, but it's an option I expected would be standard in a premium SUV. 
ADVERTISEMENT - CONTINUE READING BELOW ↓
Extra features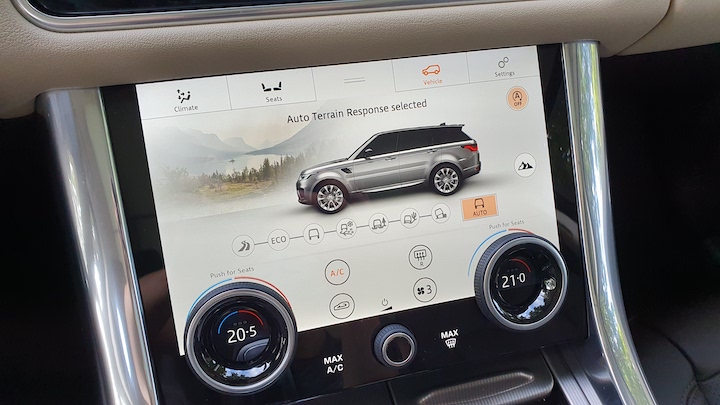 Take your pick. For one, there's a second display beneath the main touchscreen which shows vehicle info. Other niceties include 360-degree cameras, power-adjustable seats with memory function, adjustable ambient lighting, panoramic sunroof, Terrain Response 2 system, and a Meridian Surround Sound System. 
Verdict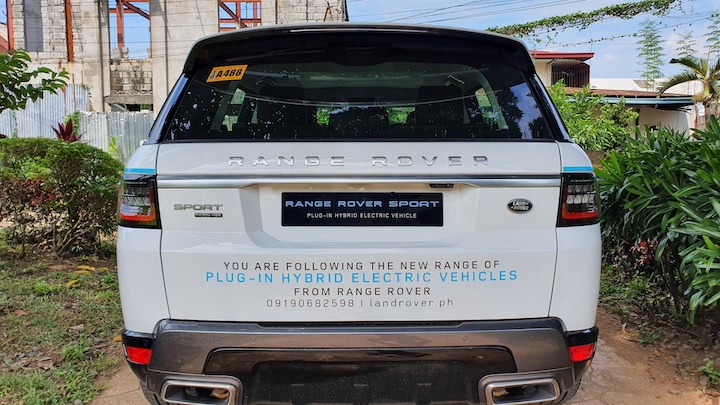 ADVERTISEMENT - CONTINUE READING BELOW ↓
The Range Rover Sport PHEV isn't lacking in any department. Its powertrain and tech work a treat, while the onboard tech feels excessive until you use them and realize they make life a whole lot easier. While this British SUV is a good choice if your budget allows for it, given the government's slow progress on electric vehice infrastructure it's a shame we don't get to utilize the full potential of PHEVs. At least it's there when the time comes.
SPECS: 2020 Land Rover Range Rover Sport PHEV
Price: P9,490,000
Engine: 2.0-liter turbopetrol + 85kW electric motor
Power: 398hp @ 5,500rpm
Torque: 640Nm @ 1,500-3,500rpm
Transmission: 8-speed automatic
Drive layout: 4WD
Seating: 5
Score: 18/20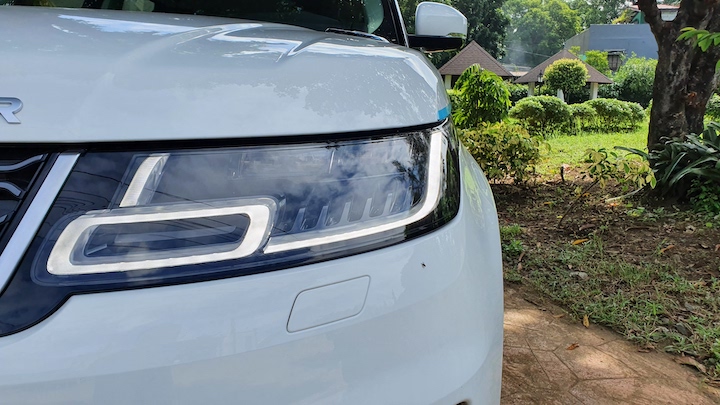 ADVERTISEMENT - CONTINUE READING BELOW ↓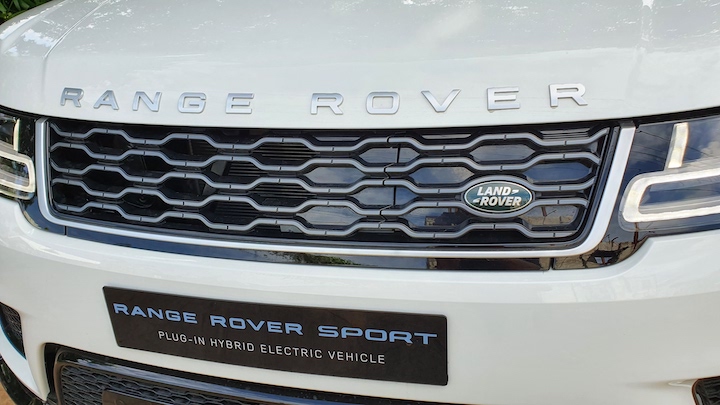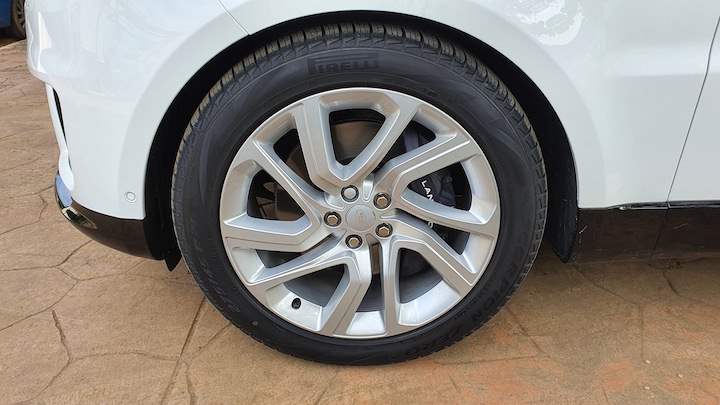 ADVERTISEMENT - CONTINUE READING BELOW ↓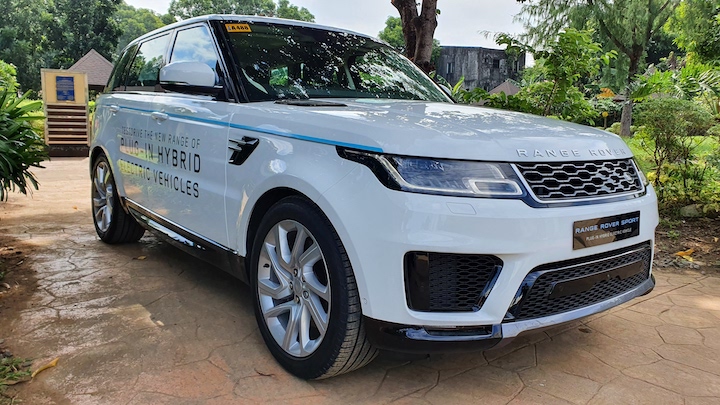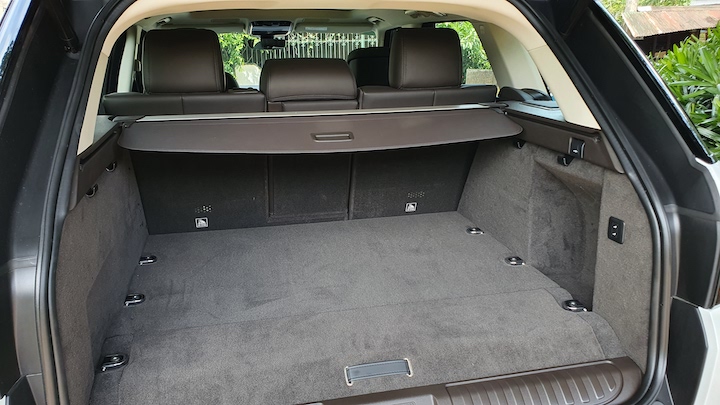 ADVERTISEMENT - CONTINUE READING BELOW ↓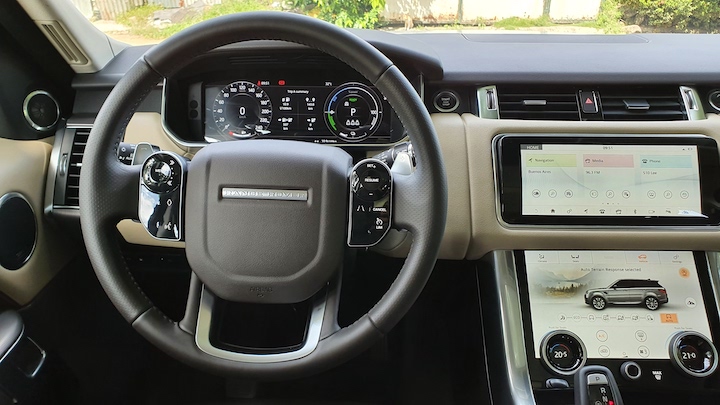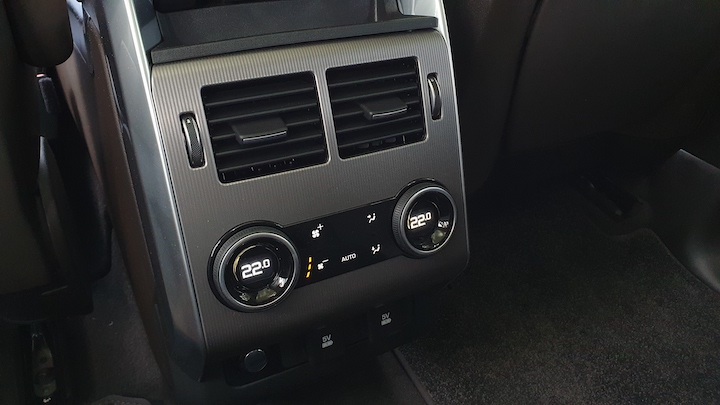 ADVERTISEMENT - CONTINUE READING BELOW ↓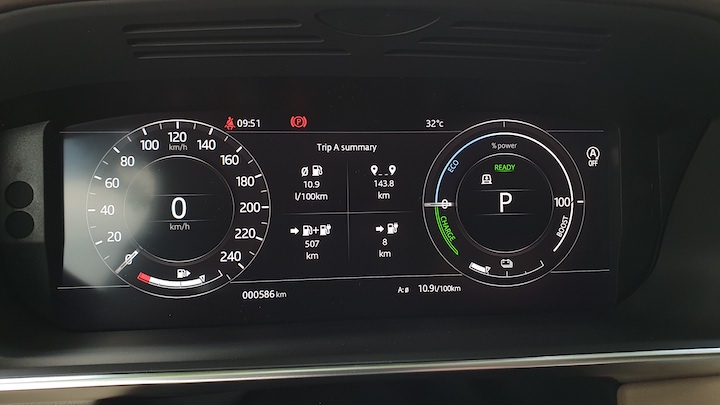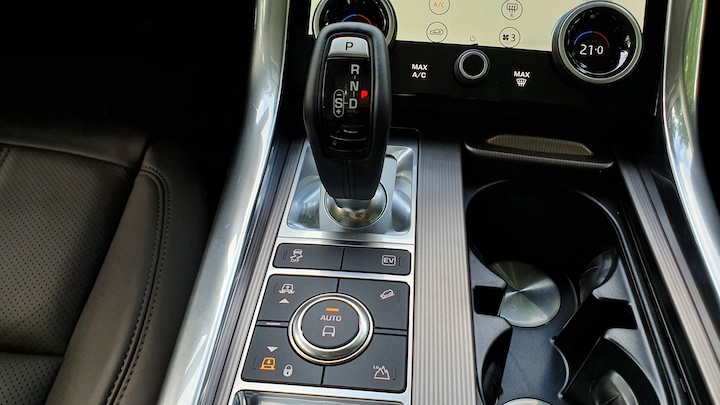 ADVERTISEMENT - CONTINUE READING BELOW ↓