Perhaps you're struggling to identify this all-new Ghost from the outgoing car, but as ever, the team behind it has really sweated the details. Not that anyone at Rolls-Royce does anything as unseemly as perspire, but you get our drift. Apparently, the only carryover components from the first Goodwood-era Ghost are the Spirit of Ecstasy that sits at the prow of that vast hood, an elegant emissary from a distant postcode, and the umbrella that nestles within the B-pillars in that faintly Q-from-James Bond gadgety manner.
According to CEO Torsten Muller-Otvos, "everything else was designed, crafted, and engineered from the ground up. The result is the most technologically advanced Rolls-Royce yet. It distills the pillars of our brand into a beautiful, minimalist, yet highly complex product that is perfectly in harmony with our Ghost clients' needs and perfectly in tune with the times."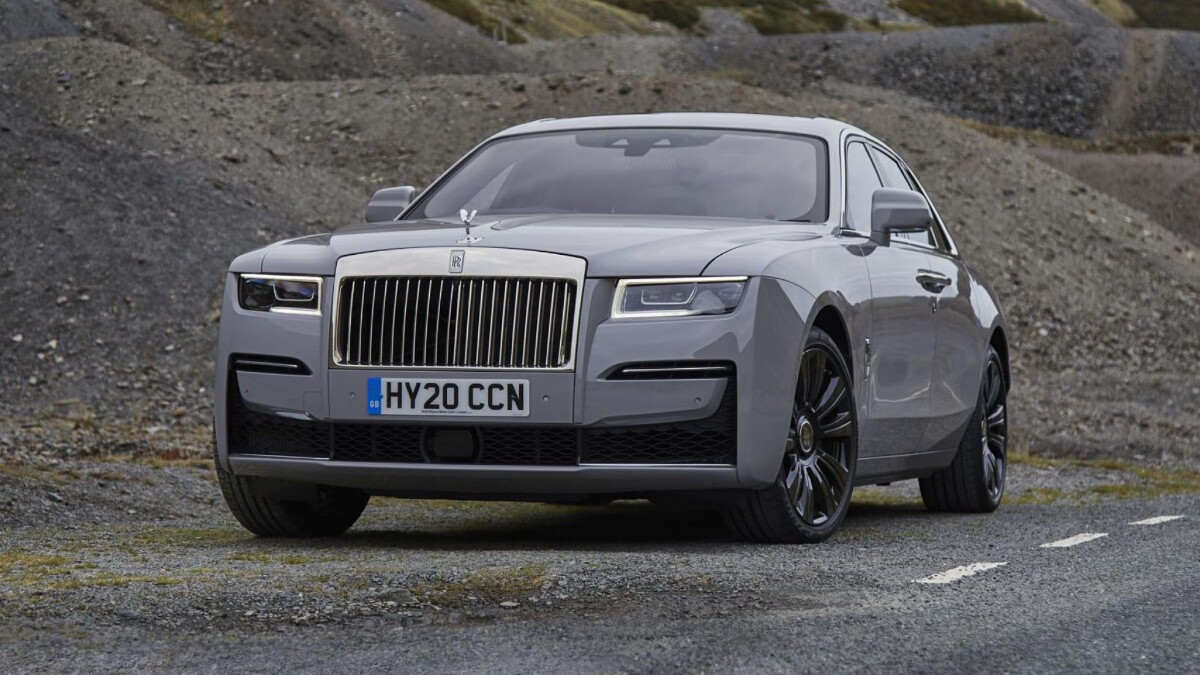 ADVERTISEMENT - CONTINUE READING BELOW ↓
There is much to unpick here. More so even than the Phantom, this is the Rolls-Royce model that pushes the technology boundaries, introducing some cool new hardware in the quest for the sweet spot that defines a car designed to be driven as much as it is to be driven in (American and European owners tend to the former, Asian clients the latter). Then there's the way it looks, an evolved aesthetic that's as restrained as any car with a grille modeled on the Parthenon could ever be. Rolls calls it "post-opulent," "limited, intelligent, and unobtrusive." We'd say anti-bling. More client-centric than most luxury companies, Rolls-Royce's 'luxury intelligence unit' (what, no customer research?) has discovered that Ghost buyers don't like dashboards festooned with a gazillion buttons—they think less is more (as long as what remains is seriously good), and they're not snootily oblivious to a world in which a Swedish schoolgirl wields more influence than most politicans and a pandemic has ravaged the global economy.
ADVERTISEMENT - CONTINUE READING BELOW ↓
Recommended Videos
This isn't quite luxury with a conscience, not with a 6.75-liter twin-turbo V12 (563hp and 849Nm, all of which is available from just 1,600rpm) and much cosmically sumptuous leather inside to protect sensitive plutocratic behinds. But the attention to detail is mesmeric, the body's familiar form newly reduced in terms of shut lines or anything even in the ballpark of being extraneous.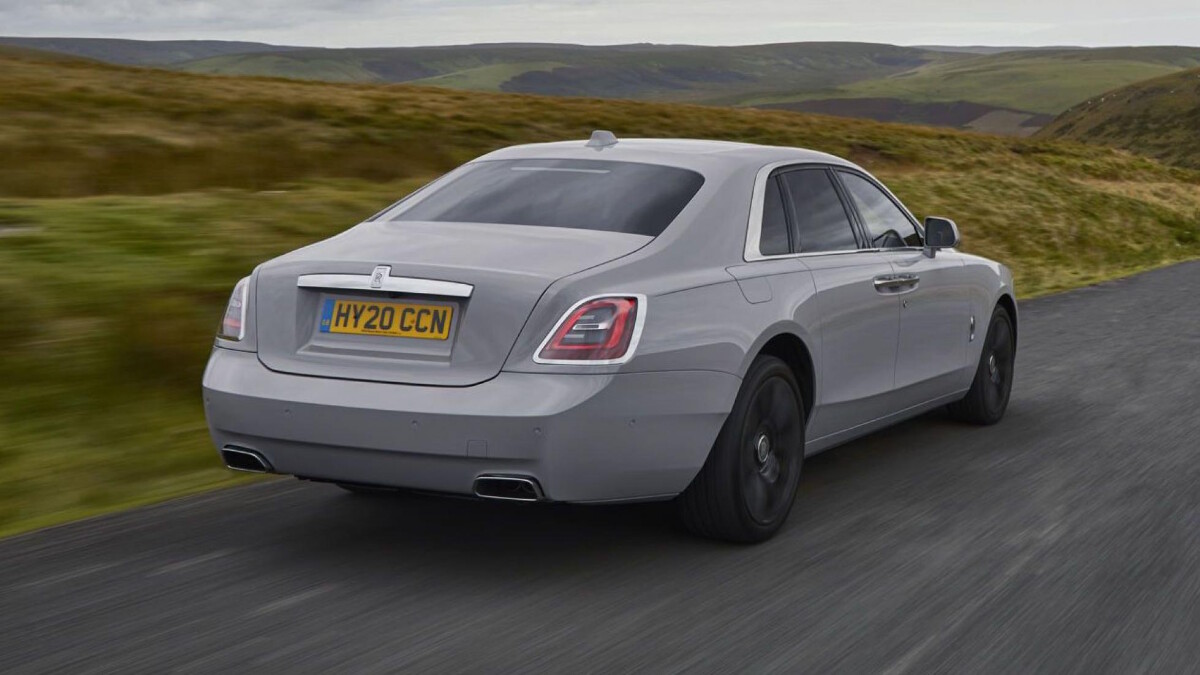 ADVERTISEMENT - CONTINUE READING BELOW ↓
The carmaker's proprietary aluminum spaceframe underpins the Ghost, fully distancing the new car from the Munich mothership. It's 30mm wider than the old car, a small but not insignificant amount that promotes a better stance. At 5,546mm long and 2,148mm wide, it occupies a lot of road space (and weighs 2,490kg). Twenty LEDs hidden within the top of the grille offer subtle illumination, all the more so because the vanes have been sandblasted to reduce the 'hall of mirrors' effect (anti-bling, remember).
Nautical allusions abound: The car's proud snout is delineated by a bow line, the sills are helped by a 'waft line' that coerces reflections into doing the right thing, and the rear tapers in markedly, leaving a surprising amount of rear tire visible. The hand-welded aluminium structure means the body has a seamless flow to it, interrupted only by its windows. Well, as reductionist as this car is, we can hardly do without those.
ADVERTISEMENT - CONTINUE READING BELOW ↓
On the road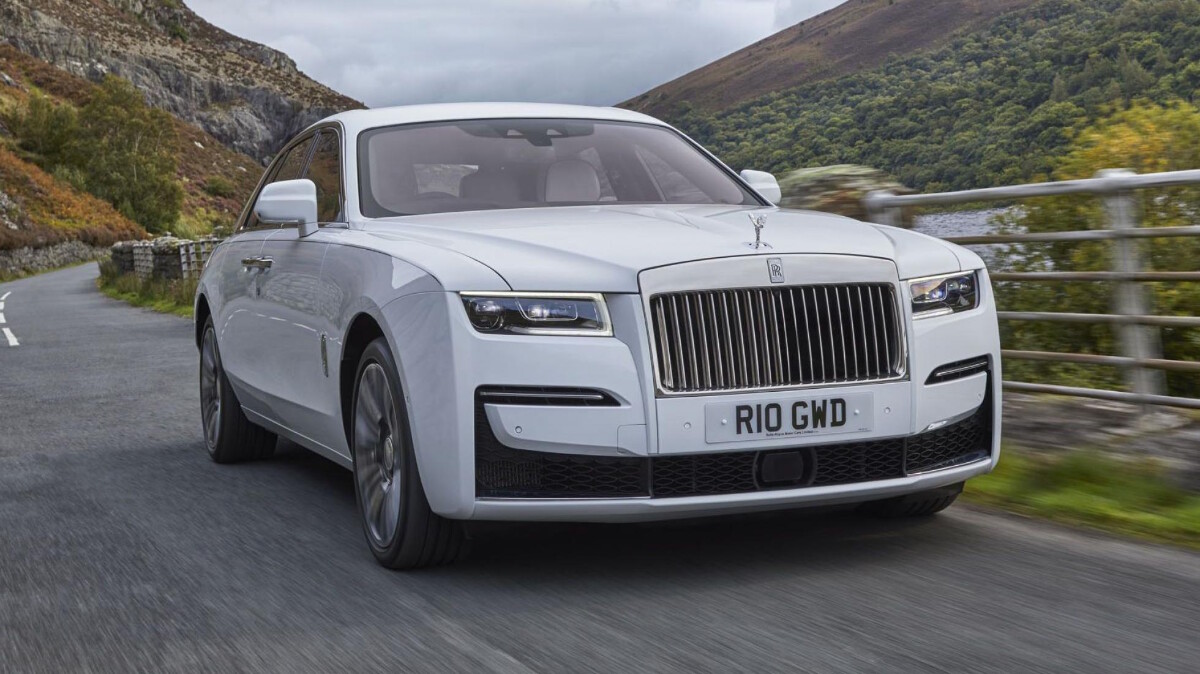 Seamless flow—that could also describe the way the Ghost moves. In keeping with its name, there's an almost ethereal quality to the way it comports itself. Rolls-Royce doesn't make anything as humble as a mere car; these are bespoke luxury mobility experiences.
ADVERTISEMENT - CONTINUE READING BELOW ↓
The Ghost's steering wheel is a touch chunkier than it should be, but the drive selector is as slender as ever, its functionality blissfully simple to use. You don't drive a Ghost so much as finesse it along the road. For all that its engineers claim that this is the driver's Rolls-Royce, it has about as much in common with a Caterham Seven as a Seven does with a cross-channel ferry.
Yet they really have pulled out all the stops. That modular aluminum chassis has had its bulkhead, floor, crossmembers, and sills repositioned to improve its handling aptitude. The front suspension assemblies are further forward, and the engine sits behind the front axle. It also uses all-wheel drive and all-wheel steering for what the carmaker calls a 'purposeful' new personality—that is, greater dynamism. On our test drive, it revealed itself to be a car that moves with terrific alacrity, given its size and weight.
ADVERTISEMENT - CONTINUE READING BELOW ↓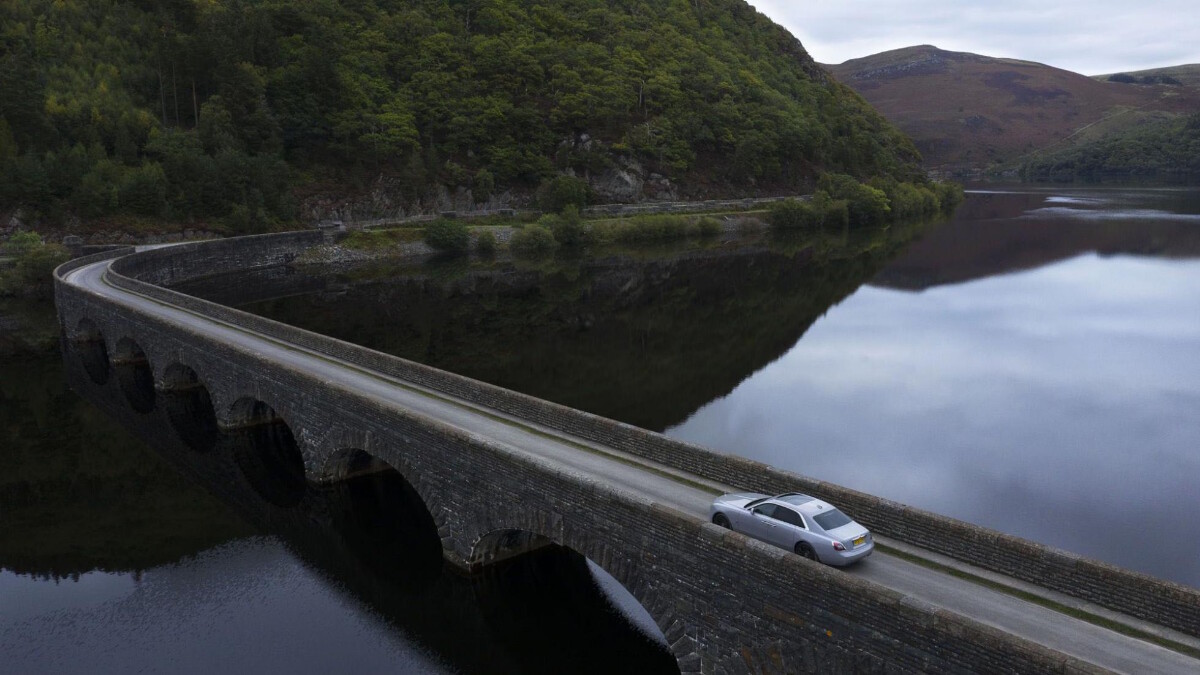 Whatever sort of Rolls-Royce this is, it's not a car you're inclined to thrash, but if you do give it the hurry-up, it steers with muted feel but terrific linearity, and its body control is indeed tremendous. Perhaps because you sense there's a VIP in the back even if there isn't, it's a car you find yourself driving more considerately. It encourages and rewards good discipline, promotes a less frenzied mindset.
ADVERTISEMENT - CONTINUE READING BELOW ↓
What else? Oh, yes—the ride. We're talking almost mystical levels of compliance and control. There's double-wishbone suspension at the front and a multilink setup at the rear, air springs all around, and adaptive dampers, although there's only one setup and nothing configurable. That's not the Rolls-Royce way and the car has no need of software gewgaws; you can't manually interfere with that velvety smooth transmission, either.
Things have improved yet again thanks to something called the Planar Suspension System. This adds a mechanical mass damper on the upper wishbone of the front suspension to enhance body control, and it works in tandem with the existing Flagbearer system that reads the road ahead using cameras so that the surface imperfections are erased before they're even allowed to gatecrash the occupants' gilded world.
ADVERTISEMENT - CONTINUE READING BELOW ↓
On top of that, Rolls-Royce promises a car of unfeasible tranquility and well-being. In another of its splendid catchphrases, the company calls it the Formula for Serenity. As well as utilizing the latest sound-deadening material (100kg of it) and expertise, the brand's acoustic engineers have identified 'hidden inputs' and examined every component to determine whether they create a sound that's deemed unacceptable. The result is a 'near-silent' soundstage, and it really is hushed. It's also harmonized to avoid discombobulating the occupant: The quieter the environment, the more likely any sort of noise is to irritate. Think mosquito buzzing around an otherwise silent bedroom.
Tire noise is well suppressed, and the engine's presence is theoretical 90% of the time, and not even that pronounced on full throttle (there's a distant but cultured roar, 0-100kph taking 4.8sec, top speed limited to 250kph). The barn-door-sized door mirrors make a bit of a kerfuffle, but nothing untoward. I asked if Rolls-Royce was considering slim-line, high-tech door cameras instead, but apparently, its owners don't fancy the idea much.
ADVERTISEMENT - CONTINUE READING BELOW ↓
On the inside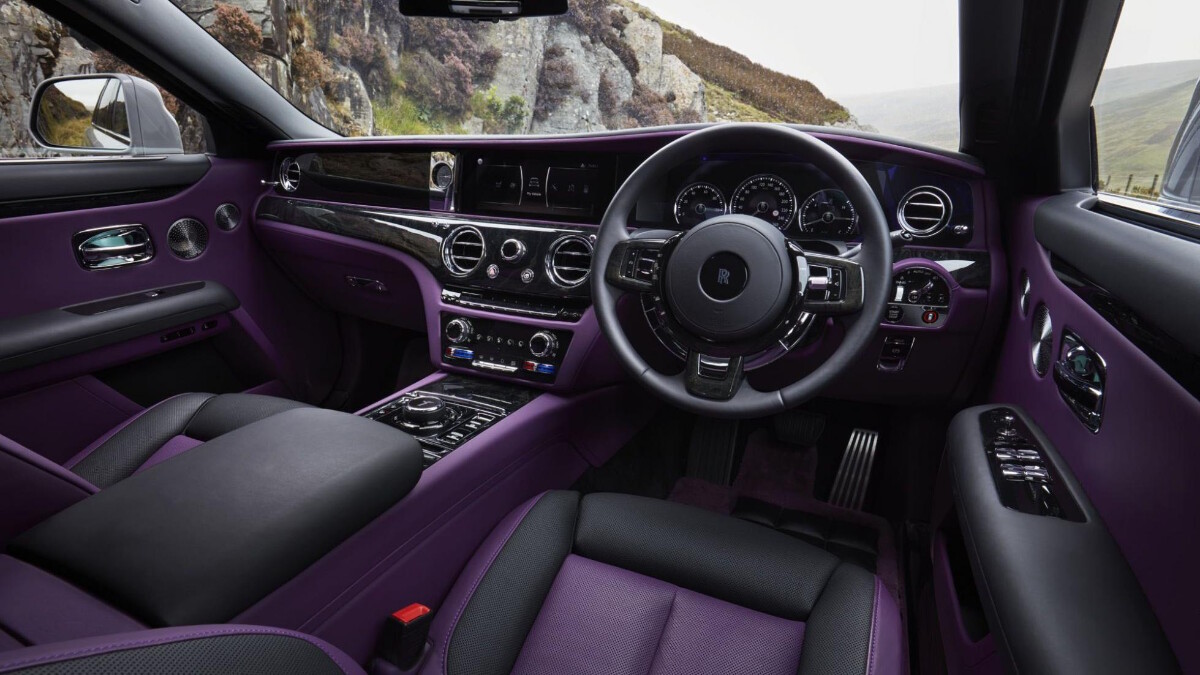 The Ghost is an incredible place to spend time in, replete with cherishable details. Rolls-Royce obviously prides itself on its incredible craftspersonship, and fit and finish is extraordinary.
There are power-assisted doors with gyroscopic sensors to detect if the car is on an incline. Rather than lots of distracting detail inside, there are long, straight lines of stitching. Open-pore wood decorates the dashboard, with a glowing Ghost nameplate on the passenger side that uses 152 top-mounted LEDs and 90,000 laser-etched dots across the surface to disperse the light evenly. The air vents are stainless steel, and have a pleasing resonance. The climate control itself is by rotating red and blue discs, with beautifully damped rotary knobs to control the fan speed. One suspects that capacitive switchgear is never going to be allowed to besmirch a Rolls-Royce cabin, although the main dials are now digital.
ADVERTISEMENT - CONTINUE READING BELOW ↓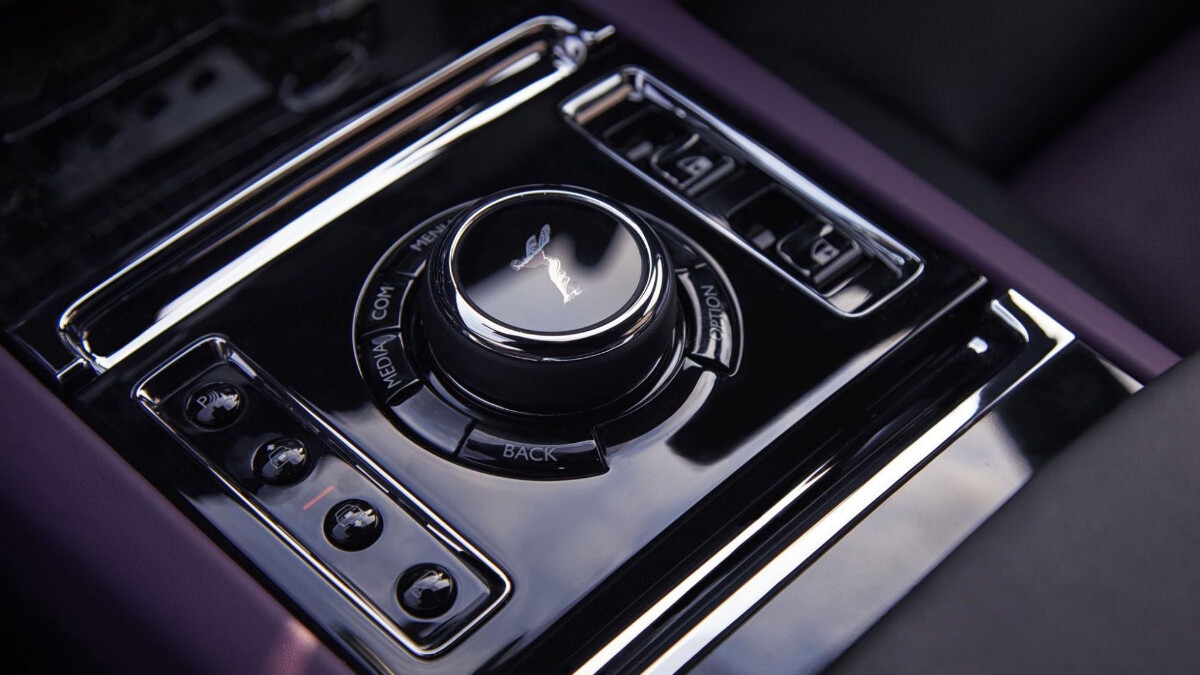 A bespoke audio system incorporates a resonance chamber into the body's sills, effectively turning the car into a giant subwoofer. A big amp controls 18 channels to provide a 1,300W output, and the setup uses magnesium-ceramic speaker cones. There are even active microphones to detect frequency imbalances that the amplifier automatically compensates for.
ADVERTISEMENT - CONTINUE READING BELOW ↓
Meanwhile, a Micro-Environment Purification System has ultra-sensitive impurity sensors to switch the aircon to recirculation if it detects airborne contaminants. That really is a 2020 unique selling proposition. In fact, the Ghost's cabin is so good it almost makes you forget what a headache 2020 has been.
Final thoughts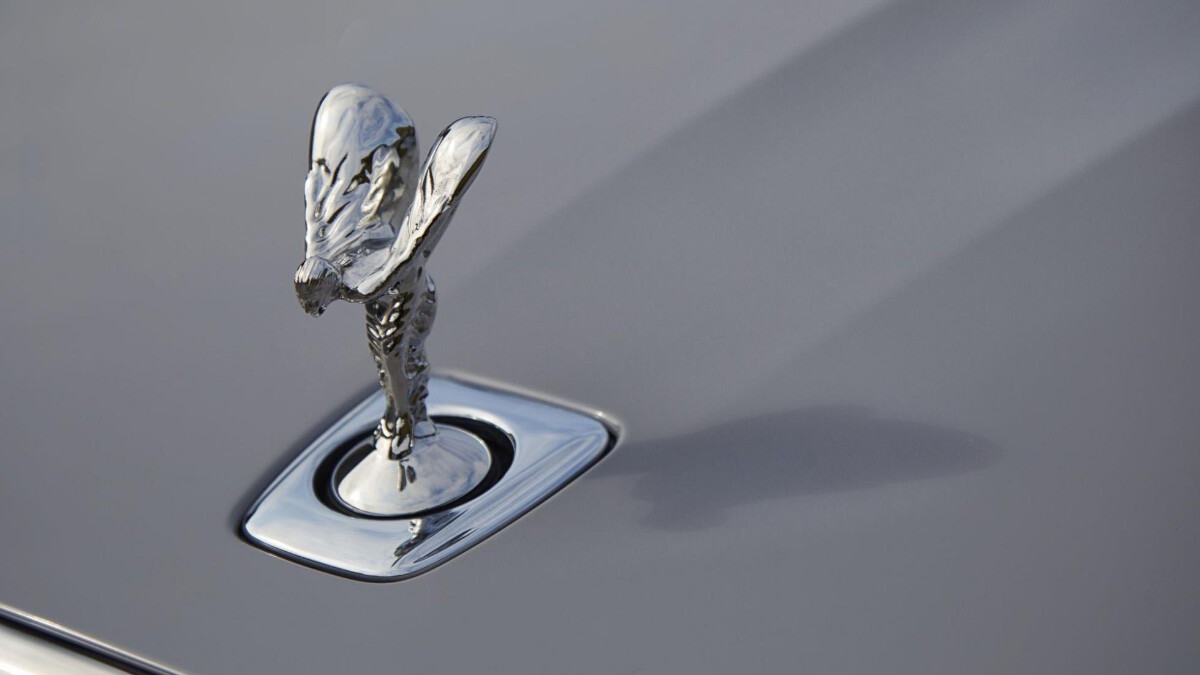 ADVERTISEMENT - CONTINUE READING BELOW ↓
Few cars turn the act of motorized forward motion into a more artful experience than the new Ghost. Beset with challenges as it is—not least from the rapidly expanding and ultra-quiet high-end electric vehicle—Rolls-Royce continues to go its own, somewhat idiosyncratic, but always sublimely engineered way.
There's great charisma here, and a pleasing refusal to ram the Ghost full of every last piece of new tech. Less is more, provided it's also better. By any objective measure—and plenty of subjectives ones—that's the case here.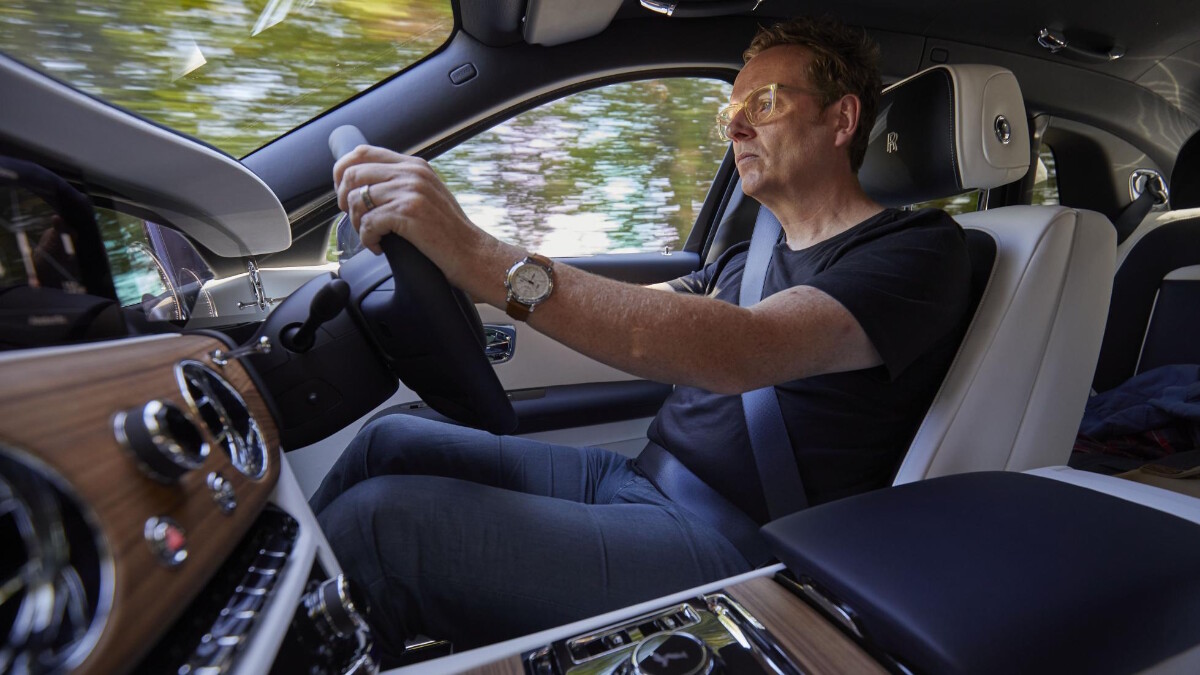 ADVERTISEMENT - CONTINUE READING BELOW ↓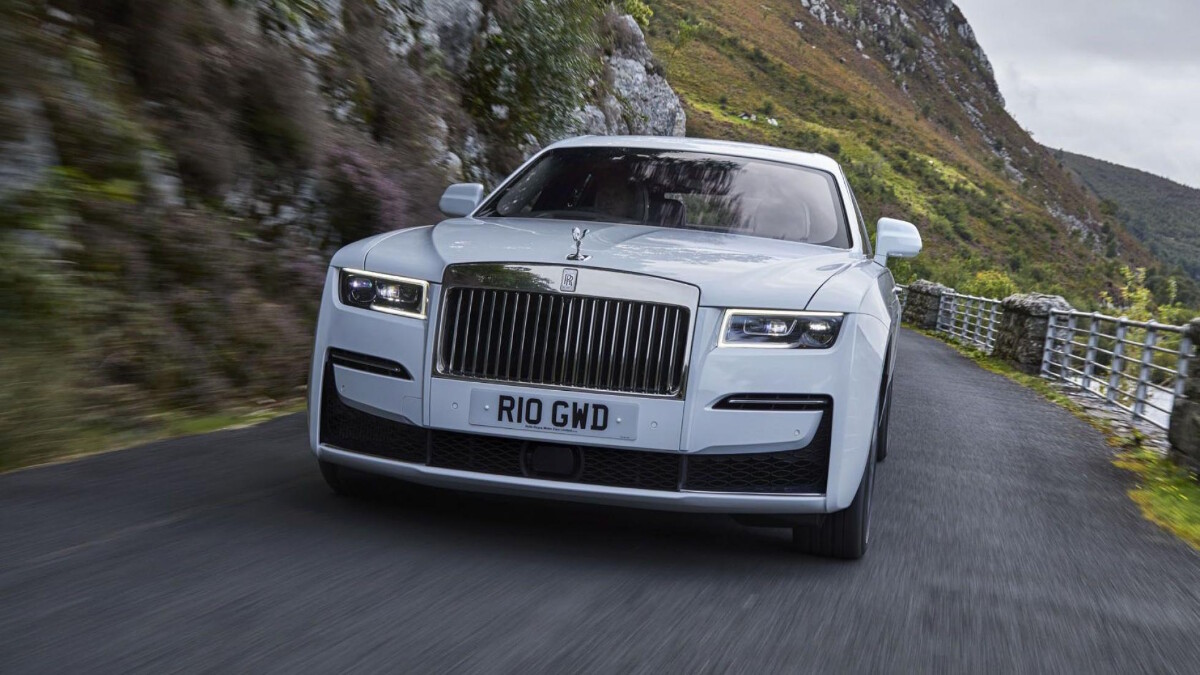 NOTE: This article first appeared on TopGear.com. Minor edits have been made.