Subaru was once one of the smaller Japanese manufacturers. Upon its introduction, it was generally a niche brand compared with the juggernauts of Japan. Something changed in the noughties, though, and that change was partly driven by the popularity of the Forester.
The Forester was nothing terribly special at first glance: It was basically an Impreza raised by a few inches for added ground clearance. Enthusiasts soon realized that it handled like an Impreza on stilts—mainly because it was, in a way, an Impreza on stilts. They then proceeded to modify the vehicle with STI engines and transmissions. Even Subaru did the same, coming up with the Forester STI (never made available here) and the Forester XT (with a turbo engine).
As Forester sales exploded, the general public started lapping it up as a decent and reliable crossover. It would seem, then, that the car had a foot in both camps: It was loved by hardcore enthusiasts who wanted something a little more practical, but refused to give up the signature boxer burble and performance, and appreciated by the everyday driver who wanted a more premium take on the compact SUV.
ADVERTISEMENT - CONTINUE READING BELOW ↓
This model almost single-handedly turned Subaru from a niche manufacturer to one of the more mainstream Japanese brands—and it was with this mainstream approach that the latest Forester entered the market.
Enthusiasts will mourn the loss of the turbo boxer engine, which has been replaced with a more efficient naturally aspirated unit. Yes, after all this time, the Forester has gone soft. Does this softness mean weakness? Or does it now allow the Forester to appeal to a broader range of people as a more approachable everyday crossover? Let's find out.
Styling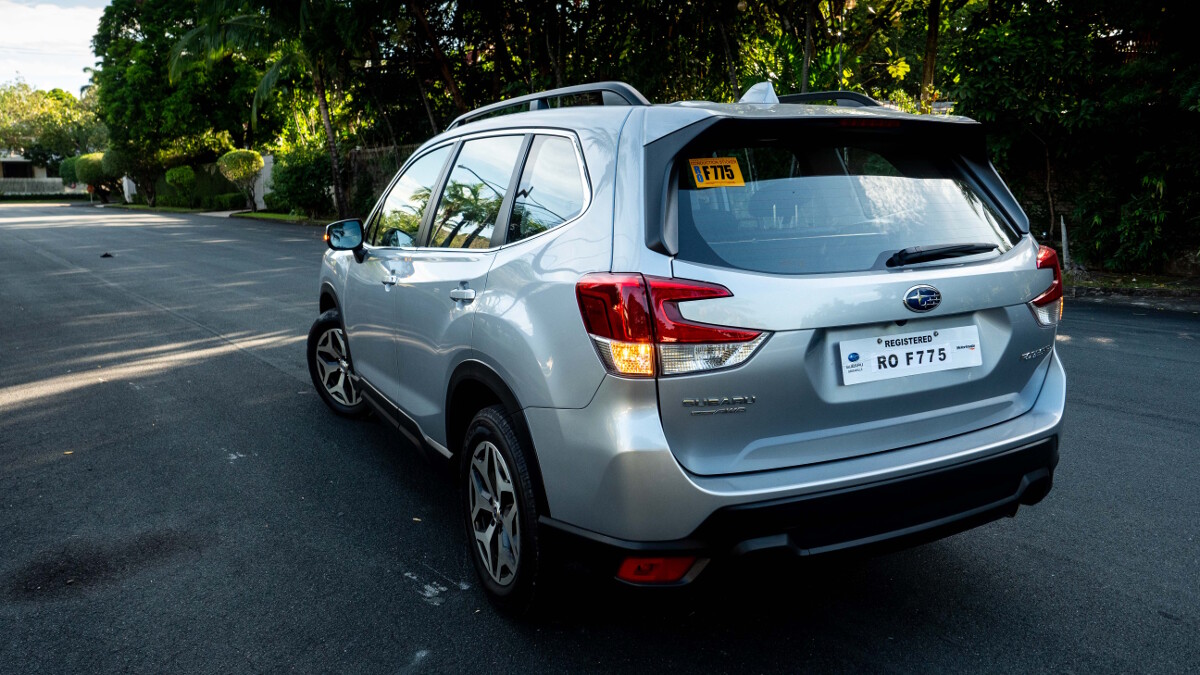 ADVERTISEMENT - CONTINUE READING BELOW ↓
Recommended Videos
The Forester has never been what you would call a pretty SUV. Save for one relatively round generation, it has always had a manly swagger to it, and the latest generation is no different.
While most of its competitors have focused on making their curves rounder and more swooping, this nameplate has always been one to embrace straight, angular lines that set it apart from the pack. It isn't the prettiest vehicle on the market, nor is it a bland option. This latest generation is nice-looking without being offending. It may seem a bit boring compared with its earlier predecessors, but boring does not go out of style as fast as other more dramatic designs do.
Interior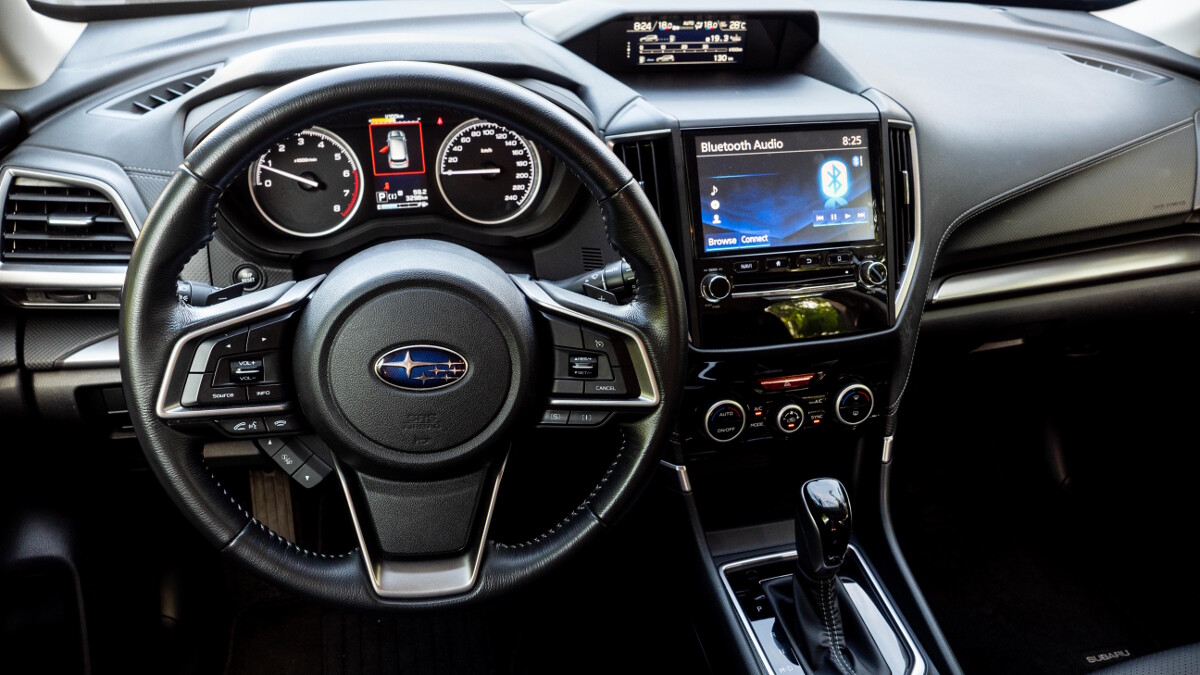 ADVERTISEMENT - CONTINUE READING BELOW ↓
Being a smaller manufacturer sometimes means working with a smaller budget relative to the power players in the industry, and with Subaru, this shows in the Forester's aging interior—the only real weak point of the model. The carmaker has chosen some bland and cheap-feeling trim for the cabin, and anyone familiar with Subarus of old will realize that this is practically a repetition of the material choices and the layout from the past 10 years or so.
This isn't necessarily a bad thing, but it means the Forester is sorely lagging behind the competition, especially the current offerings from Honda and Mazda with their focus on soft-touch, high-end-feeling materials. The Subaru just feels a bit aged in this regard, but the seats are nevertheless comfortable, the driving position is still engaging, and the overall interior layout is logical.
Engine performance
ADVERTISEMENT - CONTINUE READING BELOW ↓
Gone are the days of the Forester's turbo power and rumble—this new version is equipped with a naturally aspirated 2.0-liter boxer-four mated to a Lineartronic CVT and Subaru's signature Symmetrical AWD. The engine has a perfectly adequate 154hp on tap. The CVT is subject to the usual droning at speed, but it is generally unobtrusive, save for moments of acceleration when the annoying sound of an engine holding gear becomes readily apparent.
In Sport mode, the car needs quite a decent prod on the throttle to get going, but it hustles along with little drama once it is actually up to speed. I still yearn for the power of the older XTs, and it's a shame that with all the other manufacturers going turbo, Subaru—the OG—dropped that option for the Forester.
Ride and handling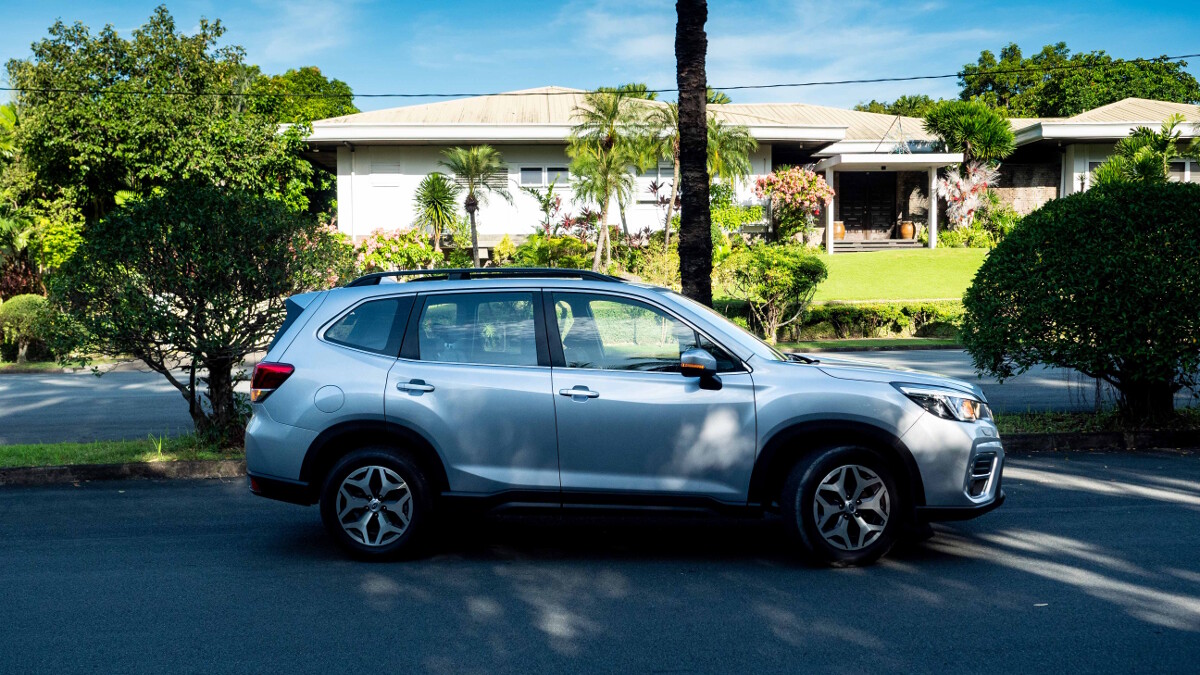 ADVERTISEMENT - CONTINUE READING BELOW ↓
The Forester has, over the years, made a name for itself as one of the best driving cars in its segment, and handling is exactly where this current generation shines. Thanks to some refinements and the Subaru Global Platform (SGP), it is one of the best-handling Foresters ever: so nimble yet so well-planted on the move, you'd think you were driving around in a compact sedan instead of a crossover.
The use of SGP means the latest model feels so much more robust than the previous generations did. Gone are the signature squeaks and rattles of Subarus of yore, replaced with a sense of solidity that makes the car feel more upscale. It rides well and is complemented by the surefootedness of the brand's signature Symmetrical AWD. Overall, whether you are carving corners on mountain roads or driving on EDSA, the Forester handles better than most other SUVs in its class.
ADVERTISEMENT - CONTINUE READING BELOW ↓
Extra features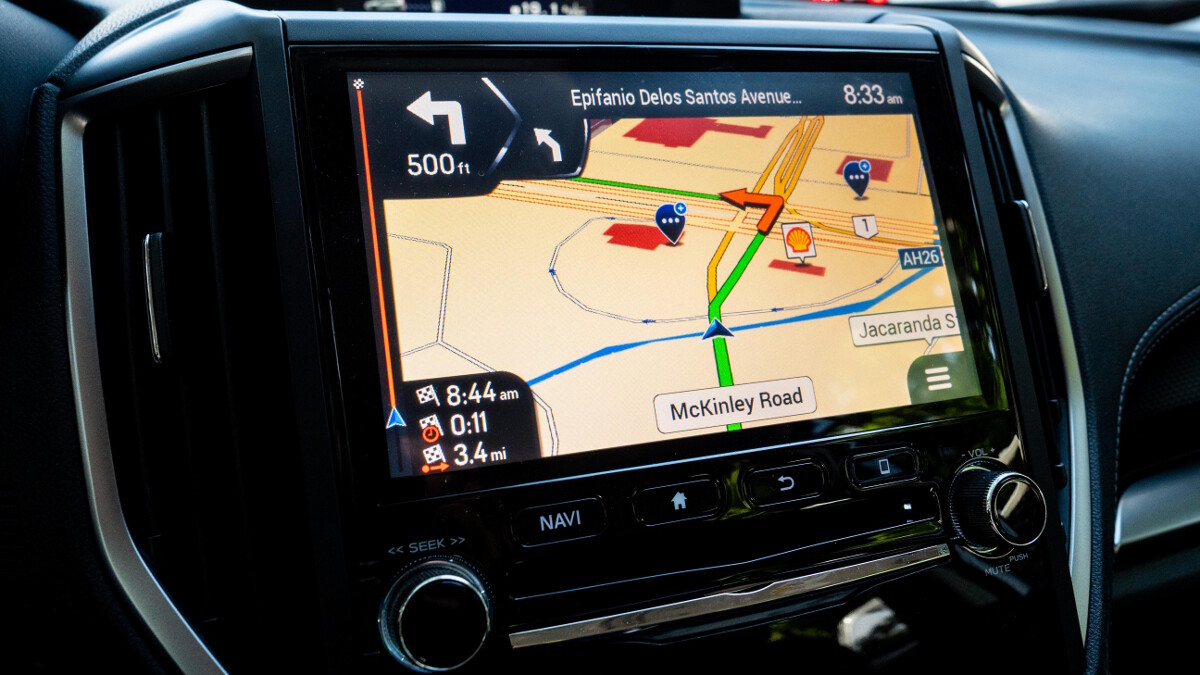 Extra features are a bit limited. There is a backup camera, cruise control, X-Mode (a setting for light off-road conditions), Bluetooth, and...that's about it. The screen is disastrously low-resolution for a car in 2020. There is no Apple CarPlay or Android Auto on this 2.0i-L variant; in its place is Subaru's relatively dated proprietary software.
ADVERTISEMENT - CONTINUE READING BELOW ↓
This variant is also lacking Subaru's class-leading EyeSight safety technology. For me, this upgrade would make it worth investing in a higher variant, as the standard features of this entry-level car feel decidedly low-tech.
Verdict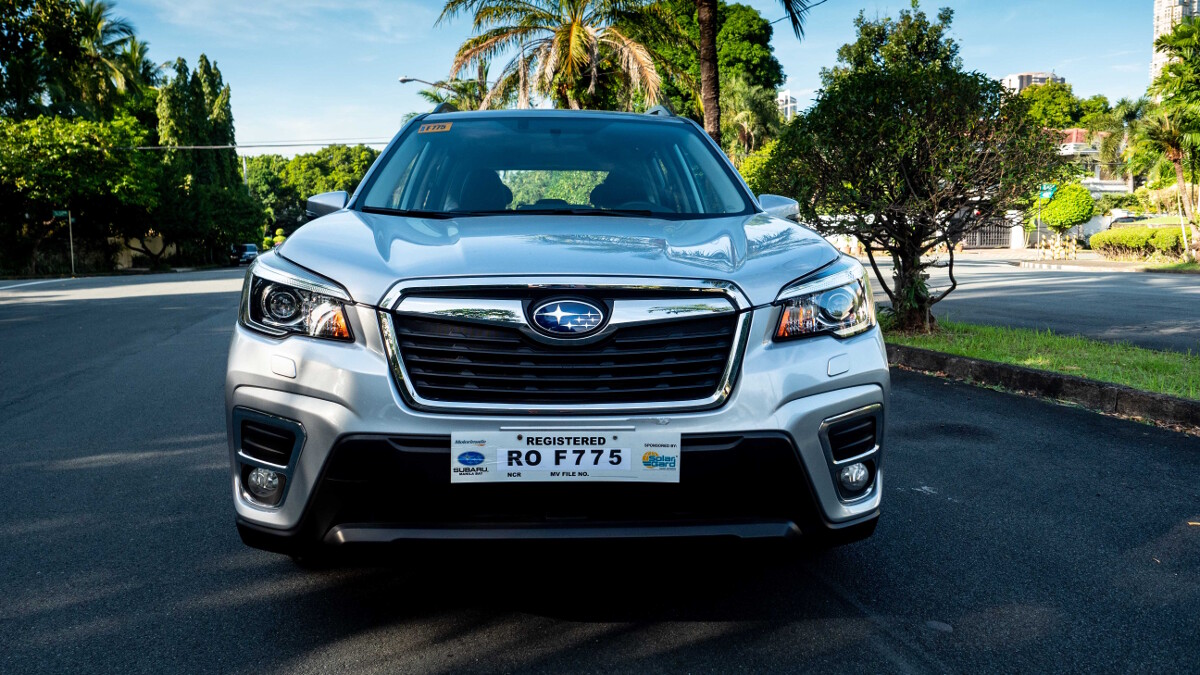 Over the years, the Forester has shed its rally roots and slowly made its way to becoming a family car. Some people like me might not like the drastic dulling of its performance, but it's for us that there exists the WRX and the STI.
ADVERTISEMENT - CONTINUE READING BELOW ↓
For the vast majority of buyers, however, the Forester would be a completely adequate car. Yes, it's a bit more dated in this trim versus its competitors, but pay a bit extra for the EyeSight-equipped variant and you have a great family hauler that will not let you down.
SPECS: 2019 Subaru Forester 2.0i-L
Price: P1,648,000
Engine: 2.0-liter gasoline H4
Power: 154hp @ 6,000rpm
Torque: 196Nm @ 4,000rpm
Transmission: continuously variable
Drive layout: AWD
Seating: 5
Score: 17/20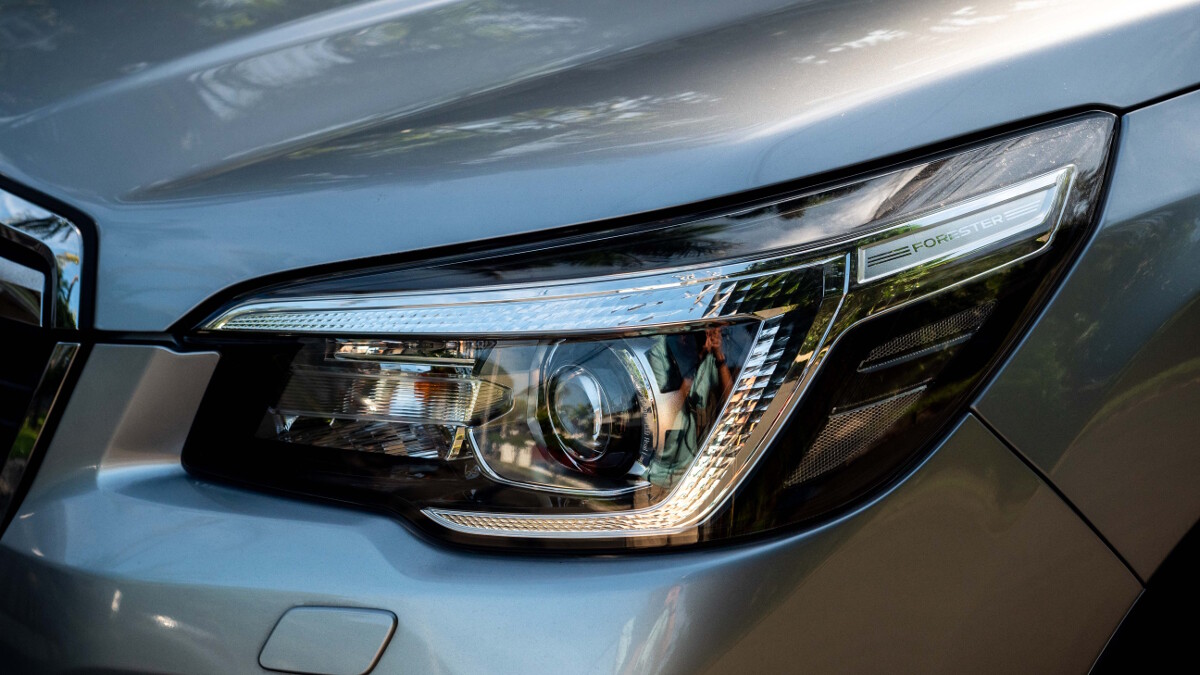 ADVERTISEMENT - CONTINUE READING BELOW ↓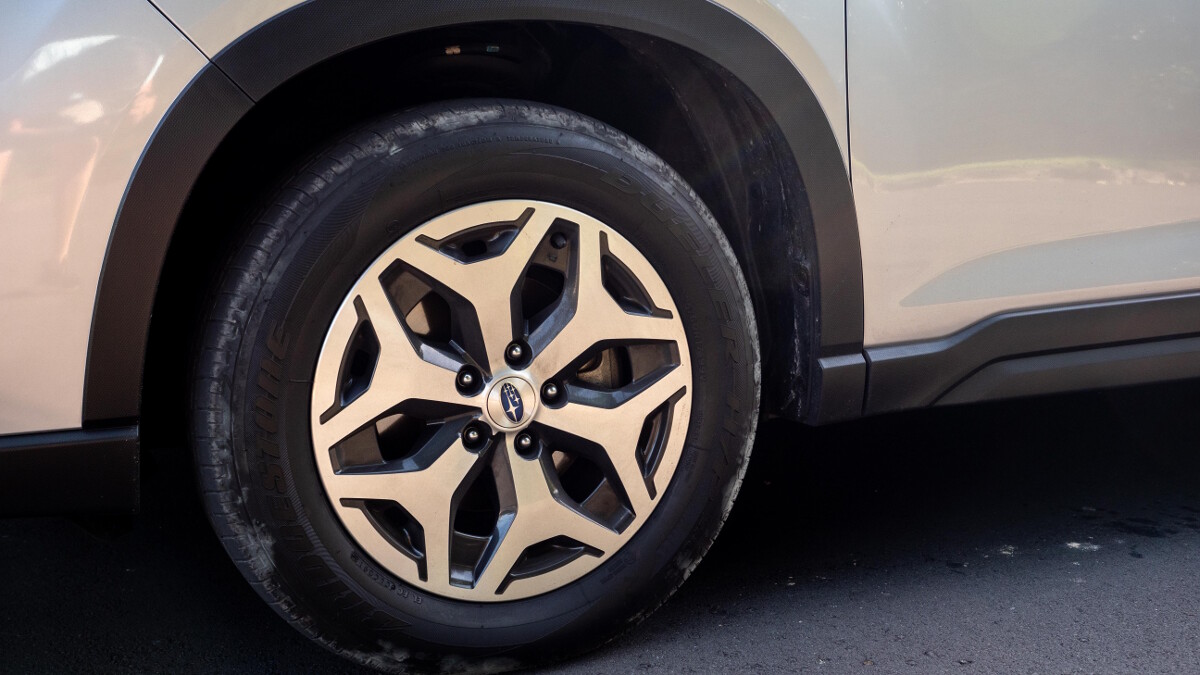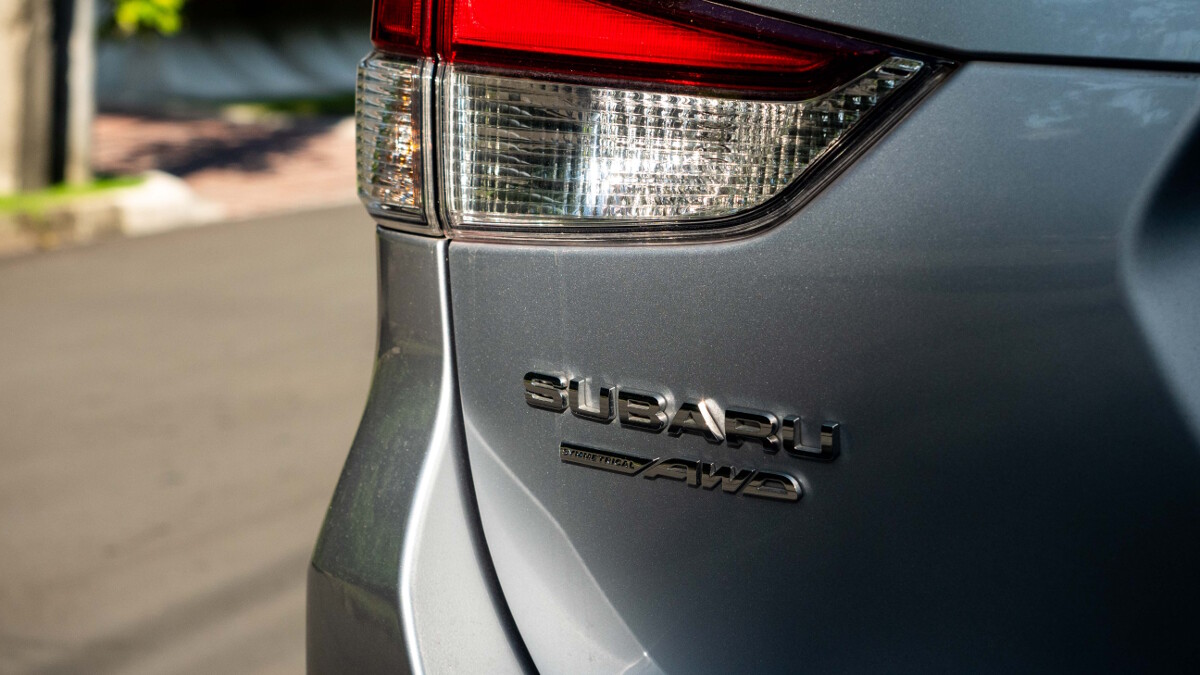 ADVERTISEMENT - CONTINUE READING BELOW ↓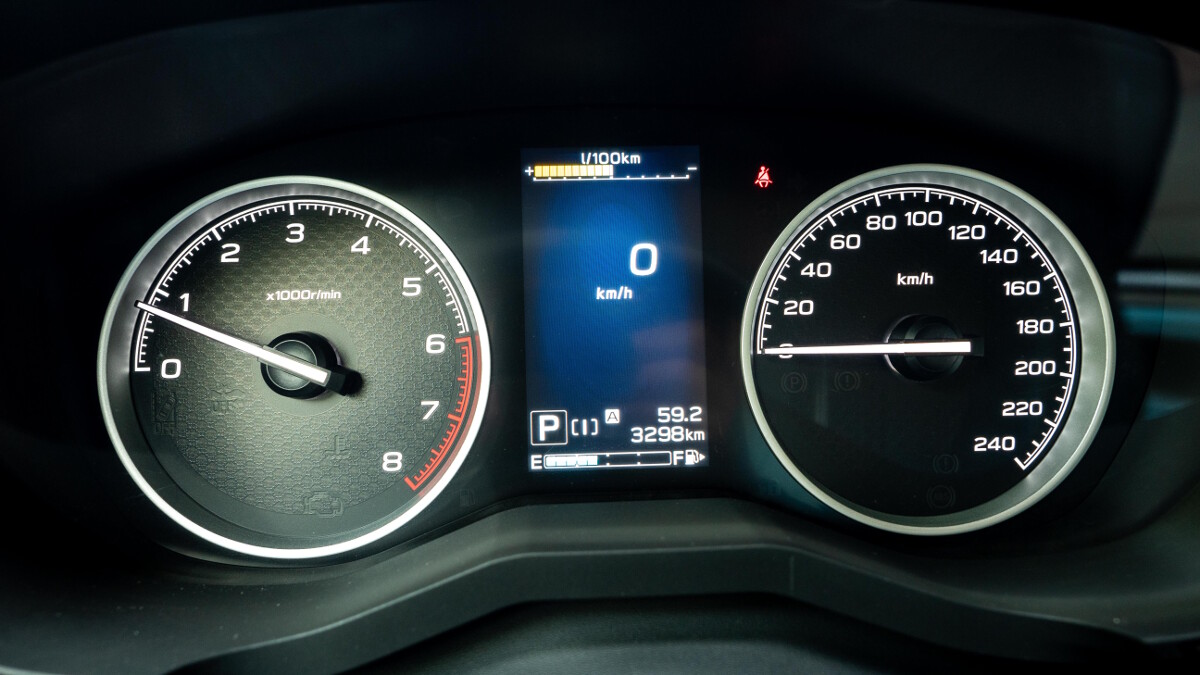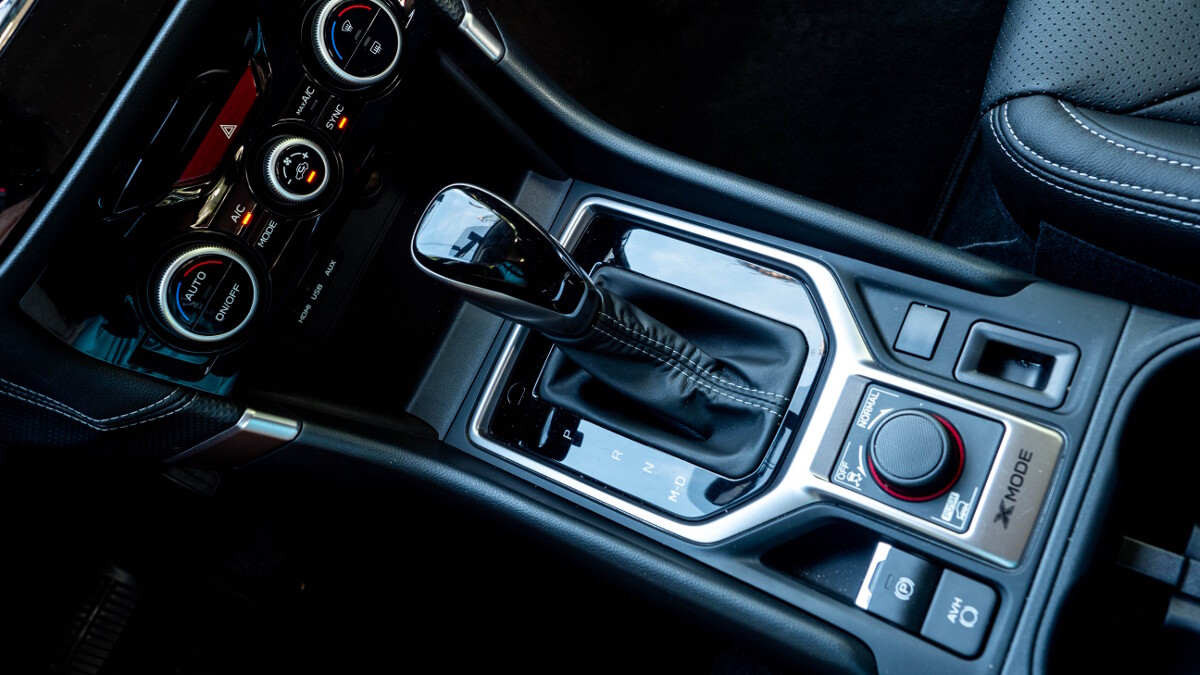 ADVERTISEMENT - CONTINUE READING BELOW ↓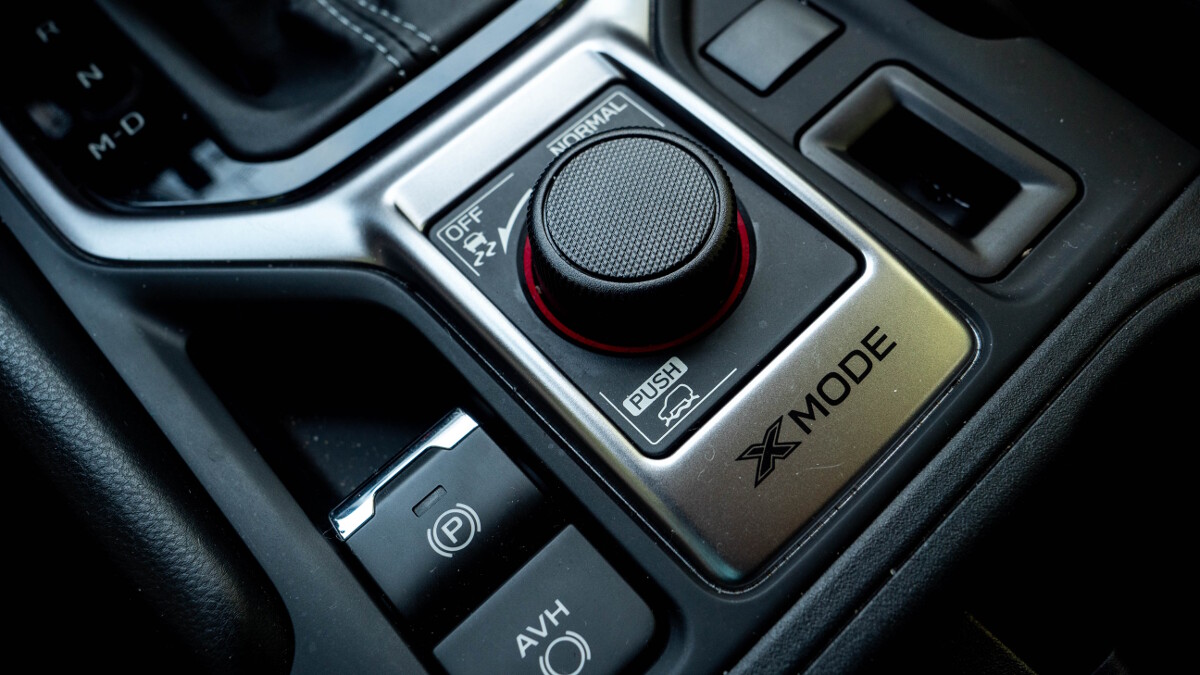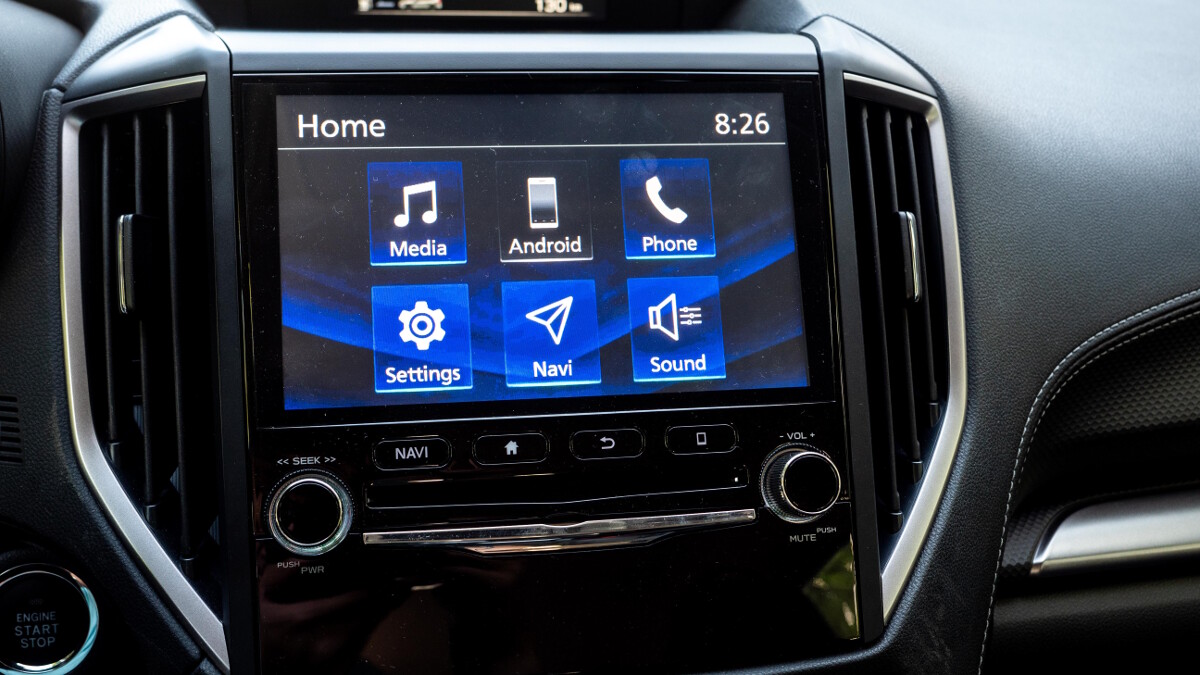 ADVERTISEMENT - CONTINUE READING BELOW ↓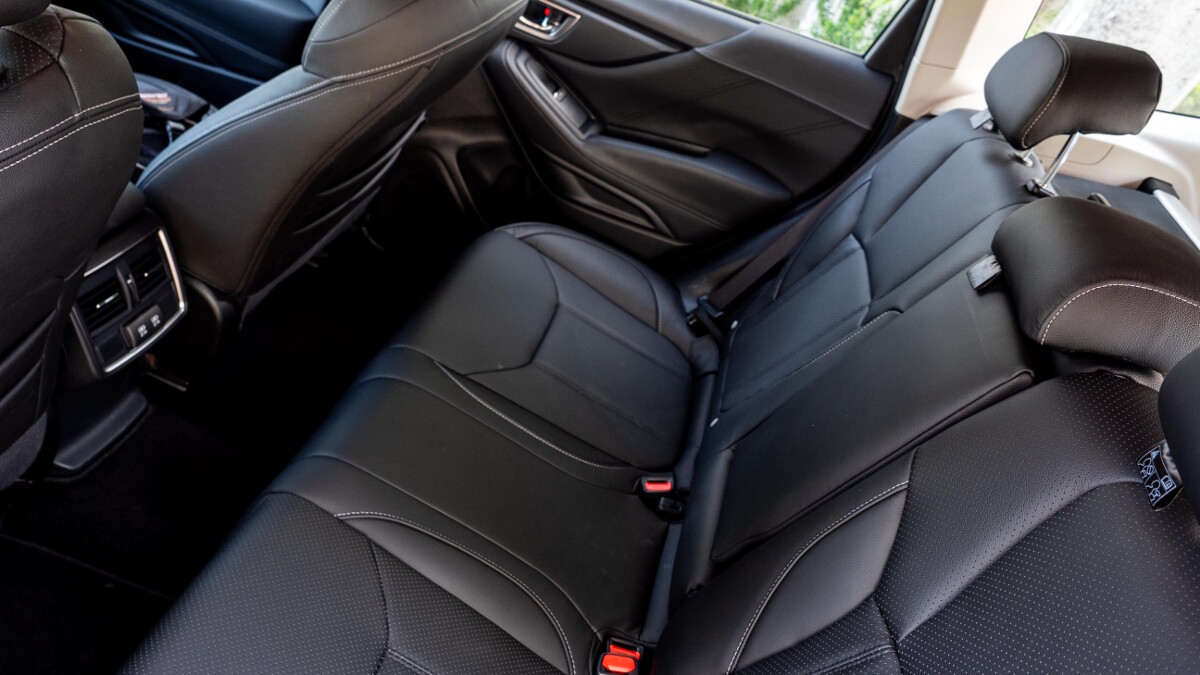 ADVERTISEMENT - CONTINUE READING BELOW ↓