How many facelifts should a car receive in one generation? Well, if you ask Toyota, the answer is apparently as many as you can fit in. The Wigo has only been in our market for six years, and yet Toyota Motor Philippines felt the need for another refresh a mere three years after the last one. 
Was the facelift necessary? To be honest, not really. The 2017 iteration was already a good enough improvement over the original in terms of modernizing the design and upgrading the interior amenities. With this version, particulary this top-of-the-line TRD variant we're looking at, it seems Toyota is attempting to bring its entry level offering up a notch with some features you wouldn't normally find in a so-called budget mini hatchback. Well, since we're all about giving cars their fair shake here at TGP, we're gonna look at this thing with an open mind. So, let's take a look. 
Styling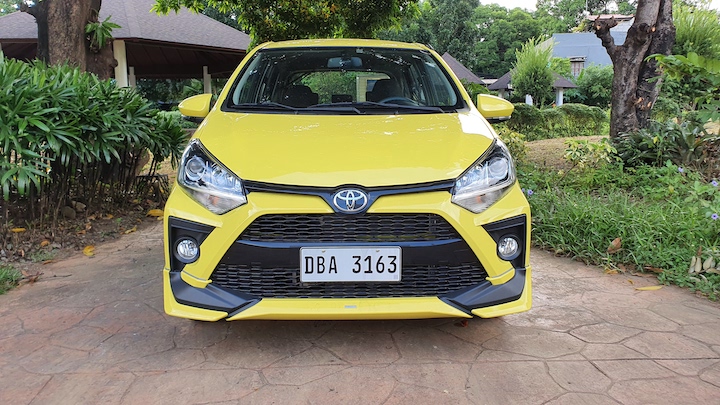 Continue reading below ↓
Recommended Videos
What was once a subdued, arguably plain-looking hatch is now sportier than ever thanks to a more aggressive front fascia and redesigned rear combination lamps. Underneath, you get 14-inch alloy wheels. The look is accentuated further with the mandatory TRD decals, front spoiler, side skirts, rear spoiler, and rear skirt.
The look certainly works for the Wigo, making it more of a head turner compared to other cars in its segment. The only problem that buyers might encounter is that the design very much feels like a product of its time and is targeted toward a younger demographic. The sporty accents and sharp edges on this facelift are popular now, but they may not age as well as the original version's look. It also might not appeal to some older buyers. 
Interior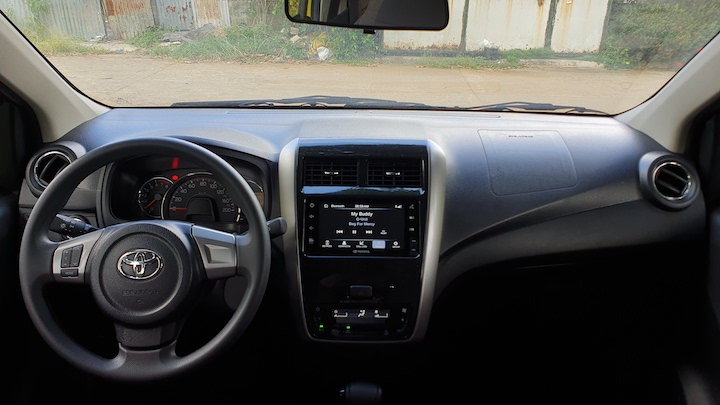 The interior is where this TRD variant has the most to offer. Front and center on the dashboard is the Android Auto- and Apple CarPlay-compatible infotainment system, housed in a decently sized touchscreen. Other amenities include push-button start, an LCD A/C panel, and a built-in dashcam. The latter is exclusive to the TRD variant. 
While the infotainment system is simple to use, the audio controls leave a lot to be desired. When you navigate the touchscreen to adjust the EQ, you're greeted by options to adjust the audio frequency using Hz levels. There's no option available for simpler adjustments to the bass or treble, or even the usual presets like Rock, Jazz, and so on. So non-audiophiles like me are left to either fix the Hz levels through guesswork or leave the sound at the default flat setting. 
Engine performance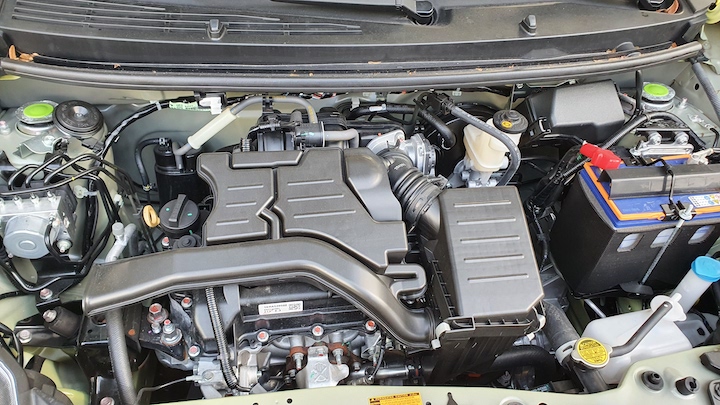 The updated Wigo runs on the same 1.0-liter three-cylinder VVT-i engine capable of 65hp at 6,000rpm and 89Nm at 4,400rpm as the pre-facelift version. Compared to the engine from 2014, this newer powertrain offers smoother power delivery and a lot less vibration. The four-speed automatic transmission, meanwhile, could really use an extra gear. The long gears are really noticeable at low speeds and on steep inclines. Even with momentum going up a hill, you have to wait a while for the transmission to drop down a gear. 
Ride and handling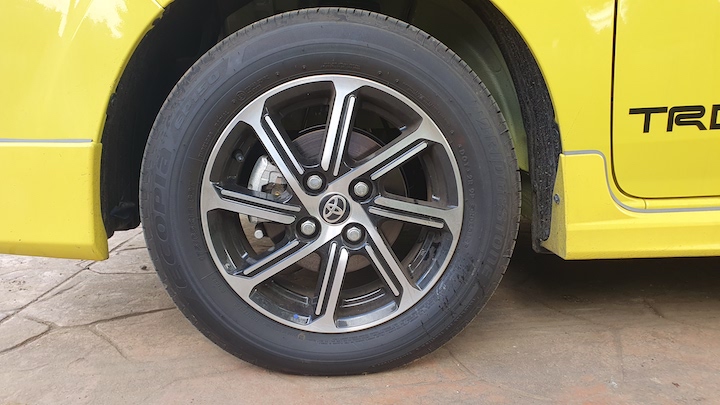 Though Toyota made no mention of any big changes to the Wigo's suspension, the ride feels noticeably more comfortable than when the car first launched. The cabin feels less billowy when going at speed or hitting pockmarked roads, and there's less body roll when navigating a sharp corner. While you still experience the discomforts that come with riding a vehicle this size, Toyota has made an effort to refine the driving experience over the last six years.
Extra features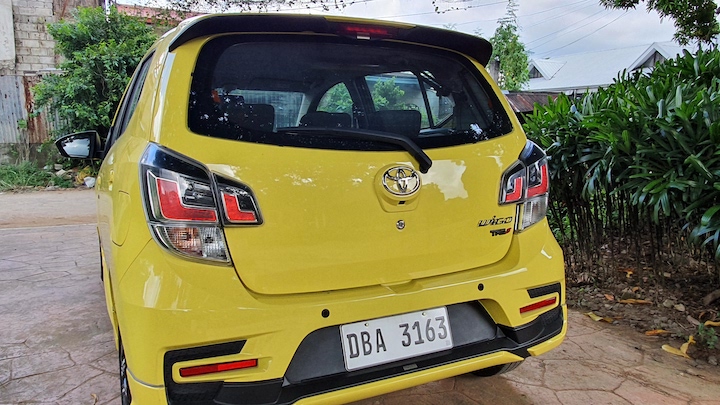 A welcome feature here is the reversing camera with rear sensors. Sure, you could argue that a small hatchback doesn't need such a luxury, but we're open to anything that makes navigating our roads a little bit easier.>
Verdict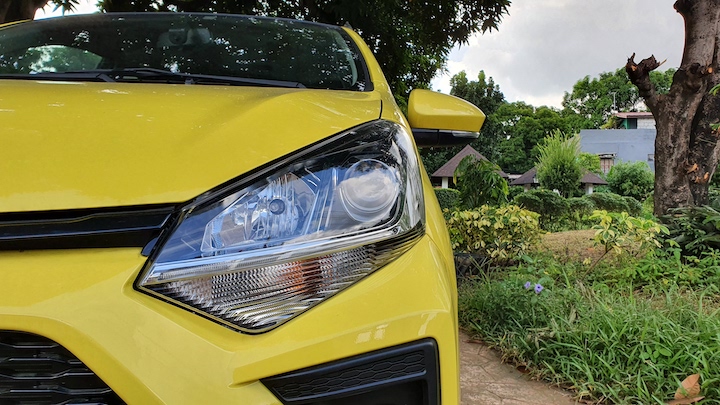 Compared to its first iteration, the Wigo now feels less like an entry level car and more like a refined hatch that can offer something for even the most discerning buyer. The trade-off, however, is the price. At P700,000, this TRD variant is more expensive than some competitors' subcompact sedans, and is probably out of reach for many in its target market. If you can live without Apple CarPlay and Android Auto, you may be better off getting the G AT (P658,000) or the G MT (P623,000). Those variants also get a reversing camera with rear sensors, push-button start, an LCD air-con panel, and machine-cut alloys minus the higher SRP and TRD trimmings. 
SPECS: 2020 Toyota Wigo TRD S AT
Price: P700,000
Engine: 1.0-liter DOHC I3
Power: 65hp @6,000rpm
Torque: 89Nm @4,400rpm
Transmission: 4-speed automatic
Drive layout: FWD
Seating: 5
Score: 17/20