It's something that would have been unthinkable just a decade ago: a performance Bimmer that's purely front-wheel-drive. The BMW 128ti doesn't wear an M badge, though. Imagine the controversy if it had.
This is an M car alternative from the other side of the HQ. It's what happens when a bunch of engineers get their hands on the M135i, and realize it'll be better with the weight of its rear driveshafts skimmed and a new suspension setup. See, BMW's 4WD hot hatch broadly only uses its front axle, sending a maximum of 50% of its 302hp to the back when things get slippery. The 128ti loses 80kg by solely sending power up front, with some head-scratchingly clever electronics ensuring it drives no worse. And perhaps better.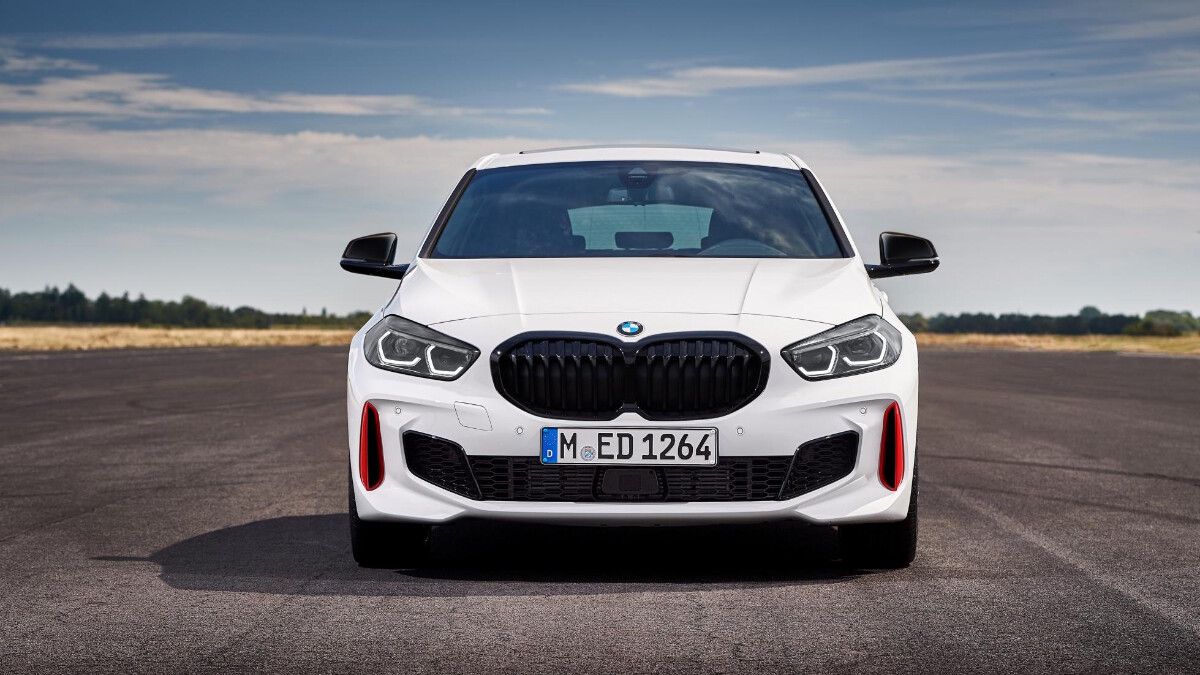 Power is from a similar 2.0-liter turbo-four-cylinder, here producing 261hp. The same engine (with similar output) also powers Toyota's entry-level Supra and BMW's own Z4. Like the latter pair, here it's hooked up solely to an eight-speed automatic gearbox—BMW knows that most people spec paddles into their Golf GTI these days, and that this engine is better in every regard with two pedals—and good for 0-100kph in 6.1sec and a wholly predictable 250kph top speed.
ADVERTISEMENT - CONTINUE READING BELOW ↓
It starts at £33,000 (P2.16 million), which puts it right in the thick of the everyday hot-hatch market, priced competitively against not just the Golf, but also contenders from Ford and Hyundai. It's quite an arresting prospect. Not least because of those garish red graphics (which do change color if you swap to paint that might clash, rest assured).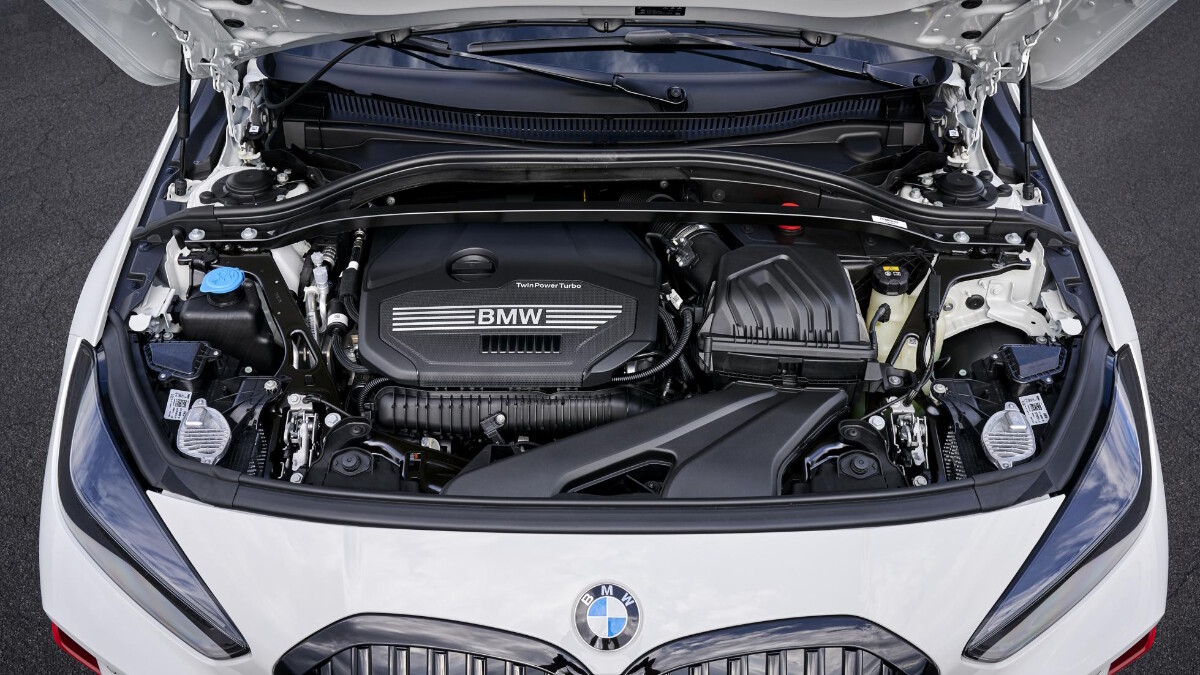 And those electronics? There's a new traction control setup that more smartly mitigates wheelspin, also used to manage the boisterous EV torque of the BMW i3s. This is BMW doing front-wheel drive on its own terms, refusing to accept some of the traditional woes it long avoided by being the rear-wheel-drive company. The engineers have taken some stiffness out of the chassis to make it less likely to understeer—a solution that's now migrating up to the M135i. There's a limited-slip differential up front just to ensure every last drop of front-wheel-drive waywardness has been thrown out and picked up by the Bavarian binmen.
ADVERTISEMENT - CONTINUE READING BELOW ↓
Recommended Videos
Oh, and if the badge is new to you, 'ti' stands for a not-very-German-sounding 'Turizmo Internazionale.' It's a nod to the iconic 2002ti of the late '60s. A case of heritage to cover up heresy? Time to find out.
On the road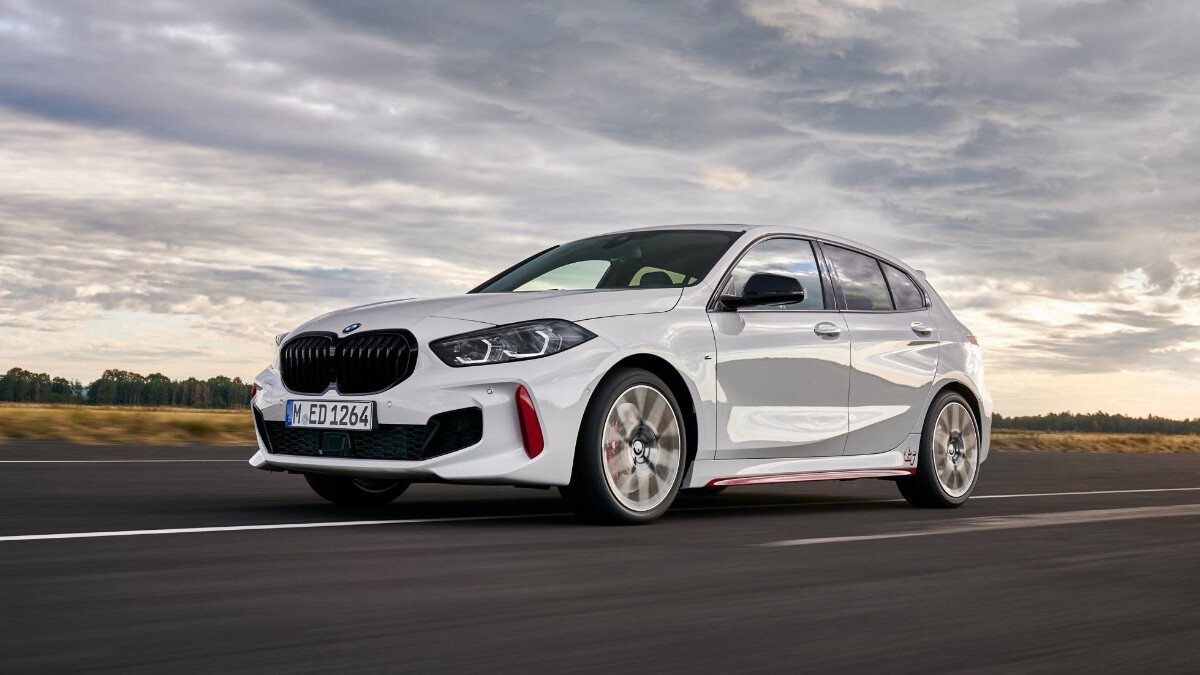 The BMW 128ti definitely isn't an M car in the way it goes about its business. It's subtle where they're often aggressive. BMW has only fitted one suspension setup, bespoke to the ti and a passive system that doesn't allow you to toggle through various levels of stiffness. And it's one setup done right: There's a firm edge to the ride over bumpier roads, but it soaks everything up with gusto, and were this to be the middle mode of an adaptative system, you'd leave the car in it almost all of the time.
The engine and the gearbox are finely judged in their behavior, too. This eight-speed paddle-shifter is a belter and makes its way into the 1-Series having proved itself in quicker, more expensive, more luxurious cars. The ratios are super-short—take manual control and you'll have a whale of a time—but the car's brain smartly shifts through them all when left in Drive, too. At which point you'll have a very good chance of achieving BMW's claimed 17km/L. Or perhaps even surpassing it.
ADVERTISEMENT - CONTINUE READING BELOW ↓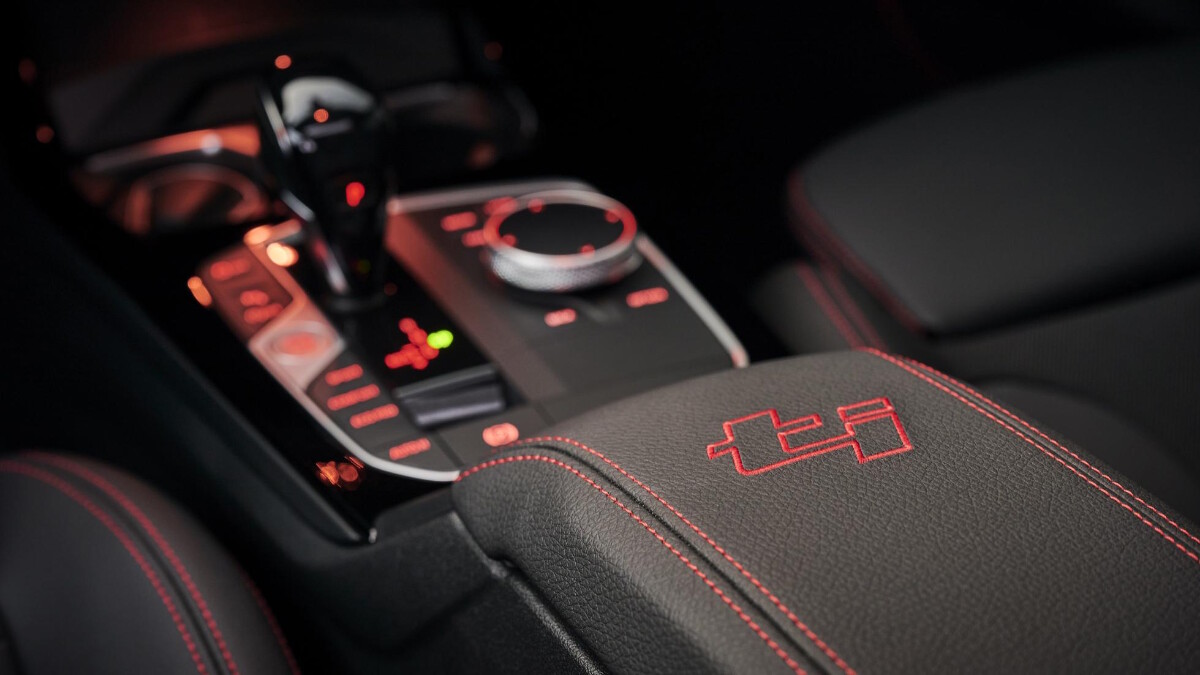 So, the 128ti is accomplished and grownup, but is it fun? Well, yes. It's a different kind of fun for BMW, and a far cry from the slightly aloof but ballsy behavior of the six-cylinder, rear-driven hot 1-Series of yore. All that tech feeding into the front axle irons out almost all wheelspin and torque steer, while the diff hooks you efficiently out of corners. Whether this is BMW taking knowledge from two decades of new Minis, or simply refusing to accept any of the quirks of front-driven cars, it works. There's occasional scrabbles for grip in bad weather, but only when you're a bit oafish.
It's not a car that dazzles you with a highly excitable chassis like a Hyundai i30N does. The benchmark of the 128ti is abundantly clear: We've driven no other car from outside the Volkswagen empire that feels so much like a Golf GTI. So, this littlest BMW is one with sharp but clean-cut handling, and copious refinement when you settle down to a cruise. It sits below 2,000rpm on the highway, sipping fuel and just blending into your life. But leave that highway for a route less trodden and it'll slap a smile on your face, if not quite make you cackle out loud like some of its firmer, less livable rivals.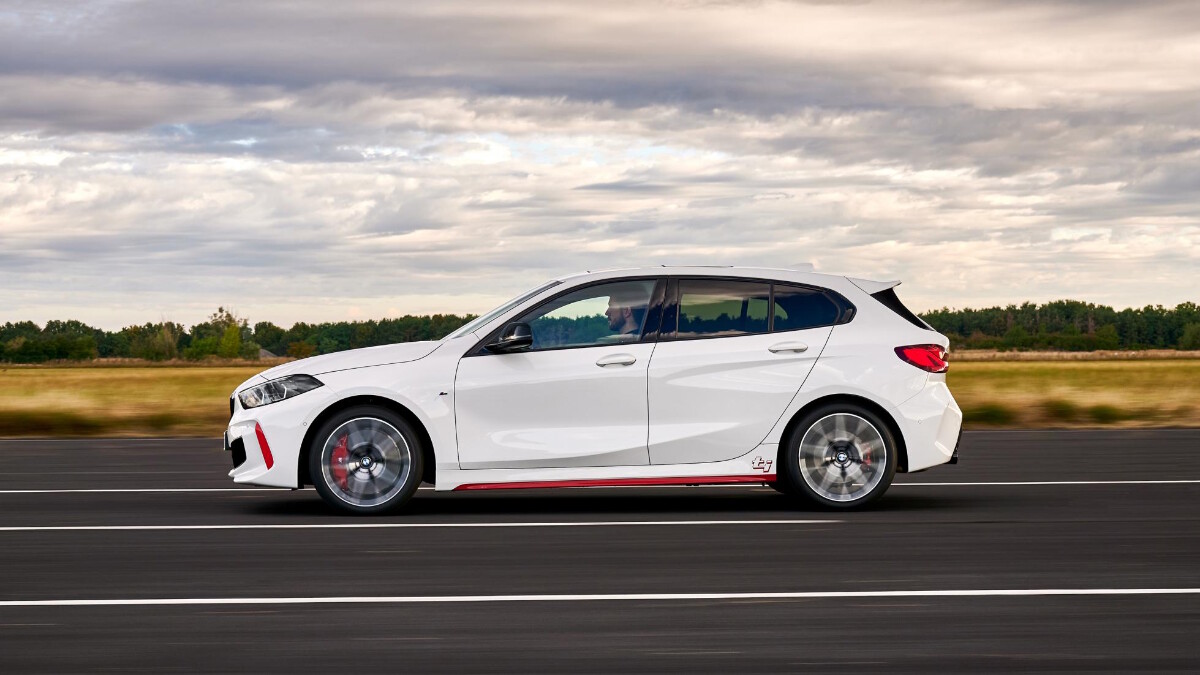 And its engine sounds good for a diddy turbo—there's a little fake noise piped in, but it's an unashamedly four-cylinder sound. Six seconds to 100kph seems borderline modest when that engine is really singing.
On the inside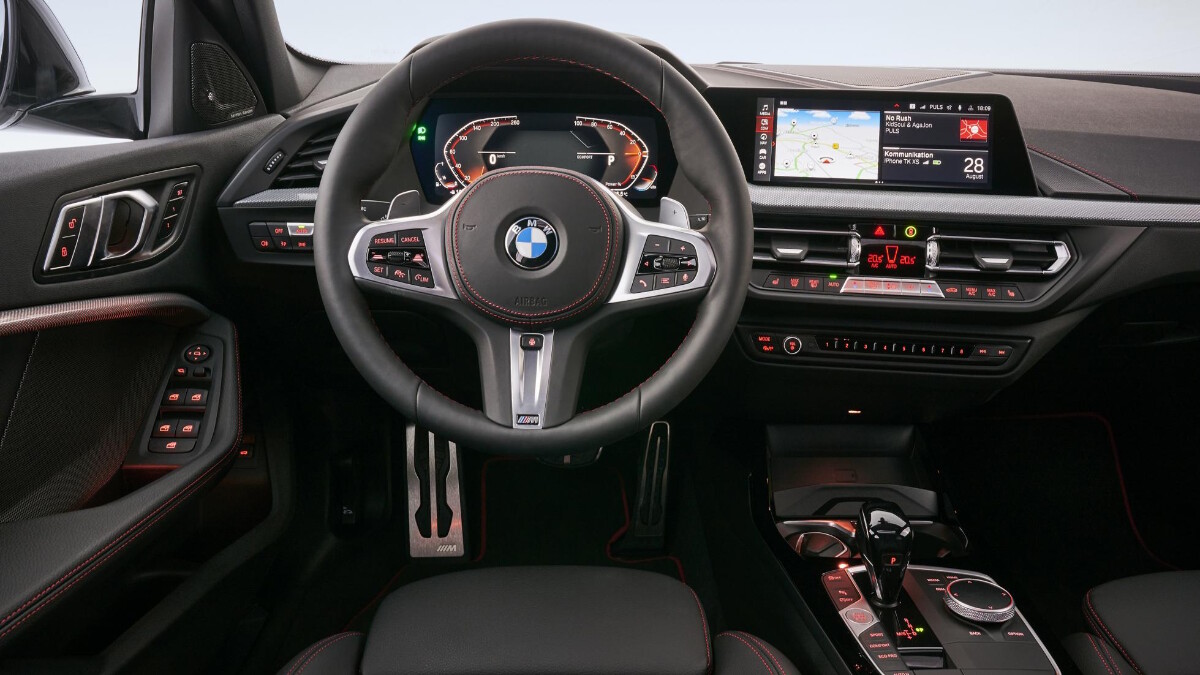 ADVERTISEMENT - CONTINUE READING BELOW ↓
It's a quality interior, at least a match for the latest Golf GTI in terms of materials, but much quicker and easier to fathom owing to significantly less reliance on touchscreens. The layout, the gear selector, and the chubbily rimmed steering wheel have all been shoehorned in from a Z4 or a well-spec'd 3-Series, which is ultimately what 1-Series buyers are surely hoping for: tangible BMW traits in a smaller car. A Technology Pack adds a Wi-Fi hotspot, wireless charging, and a heads-up display to make things feel really grownup in here.
What you should resist, though, is the optional leather. The red highlighting on the standard cloth may not be your cup of tea, but leather seats are overrated—especially when you're buying into a less mature hot hatch than BMW's own M135i.
There are loads of buttons in here, but they're all intuitively laid out, and being able to lay eight shortcuts out on the one to eight buttons beneath the climate controls—mixing up nav instructions, radio stations, and who you call most frequently, for instance—takes the legwork out of most things you do. You can spec BMW's gimmicky gesture control, but until it becomes more useful, we wouldn't bother.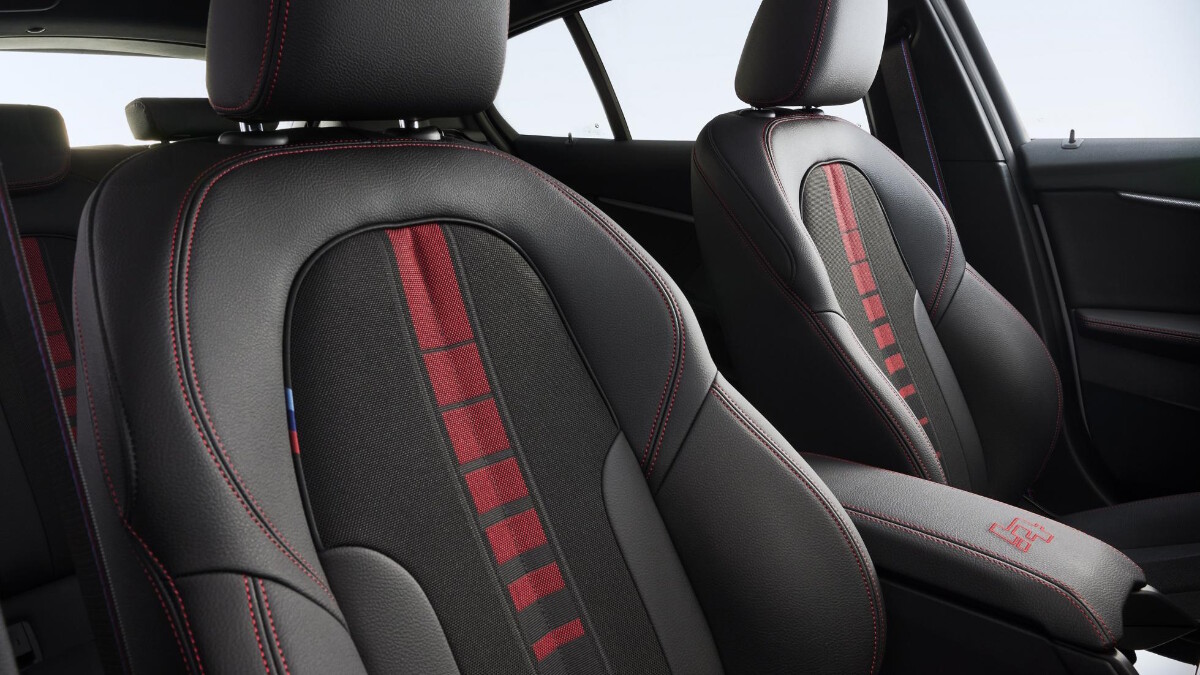 Especially when iDrive is so easily controlled via the modestly sized touchscreen or the scroll wheel down by the gear selector, which you can also squiggle handwriting onto with your finger to more safely input addresses on the move. A mixture of old and new USB ports is welcome, as will be the rear pair of USB-Cs if you have kids to entertain.
And while we're in the back, it's big and airy enough for adults, but only just. We'd argue it's not the quantum leap in spaciousness the purists will have been hoping for when BMW ditched rear-wheel drive in the 1-Series in favor of more practicality. The cargo area is massive, mind, with 380 liters of volume seats up—and 1,200 with them flipped down—putting it among the best in class.
Final thoughts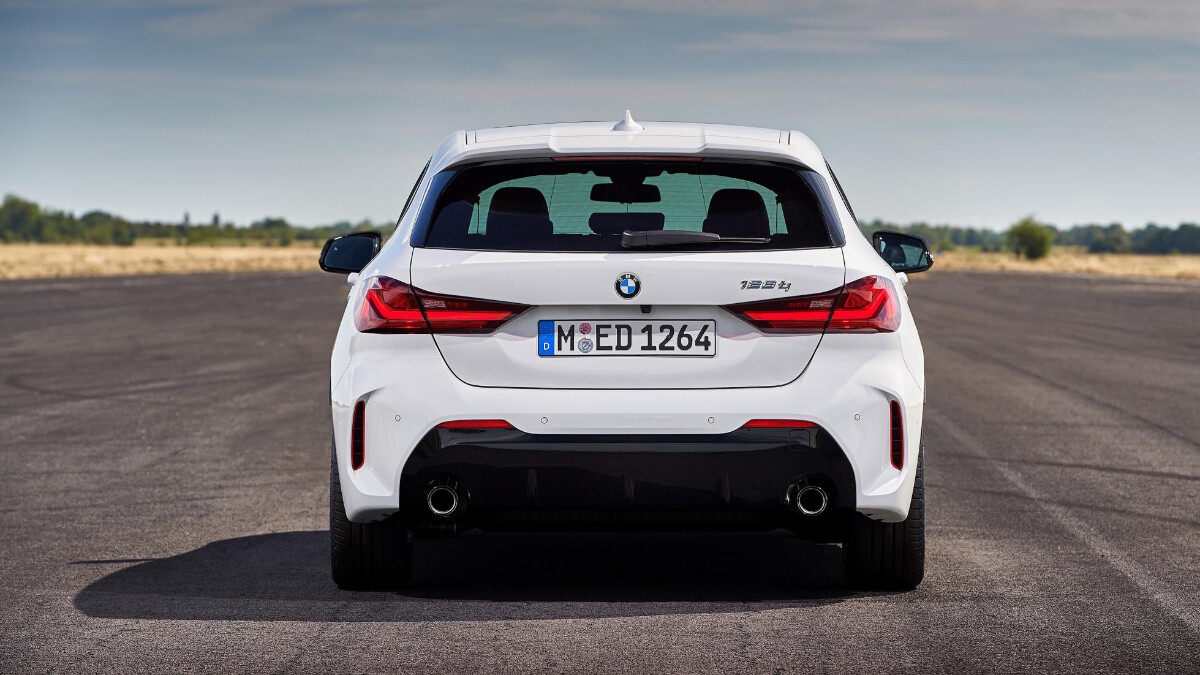 ADVERTISEMENT - CONTINUE READING BELOW ↓
This isn't a hot hatch that'll dazzle you with magic the moment you set off. If that's what you're after, spend your money on a GR Yaris. Nope, the 128ti is far more mature than that, whatever those lurid red details might have you believe.
It takes on the Golf GTI at its own game and might possibly beat it. The 128ti is every bit as good to drive as the VW, it's far less of a touchscreen assault on the inside, and it's a more intriguing prospect—and a more convincing effort than BMW's own 4WD M135i.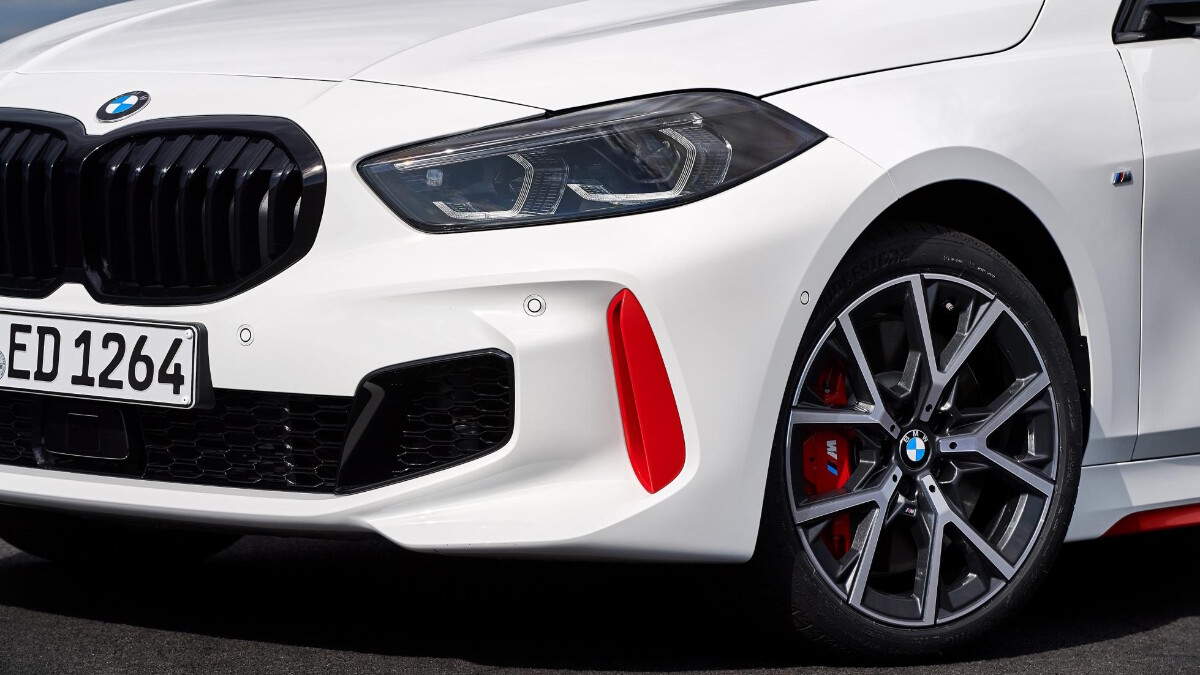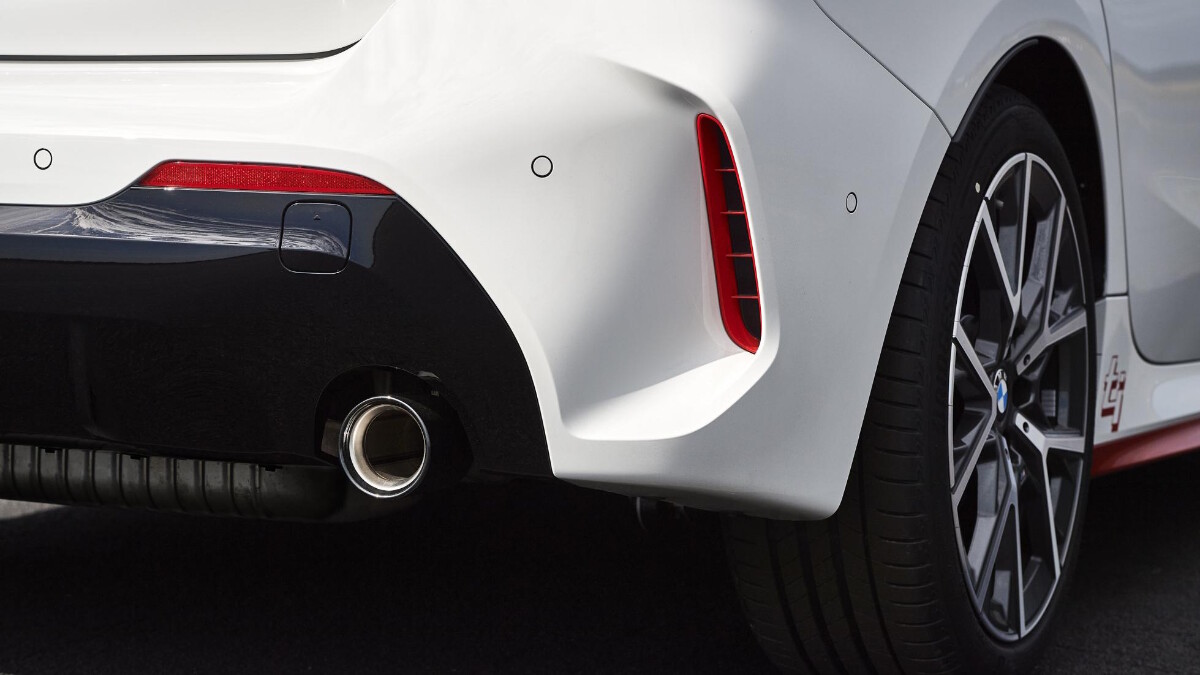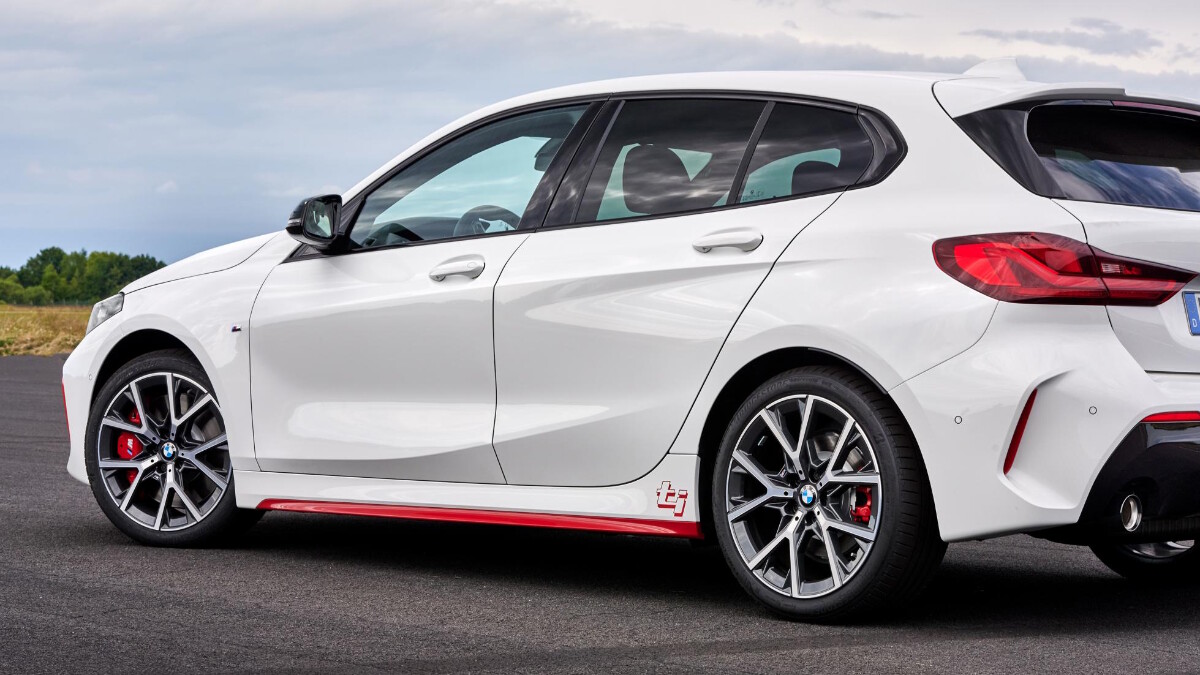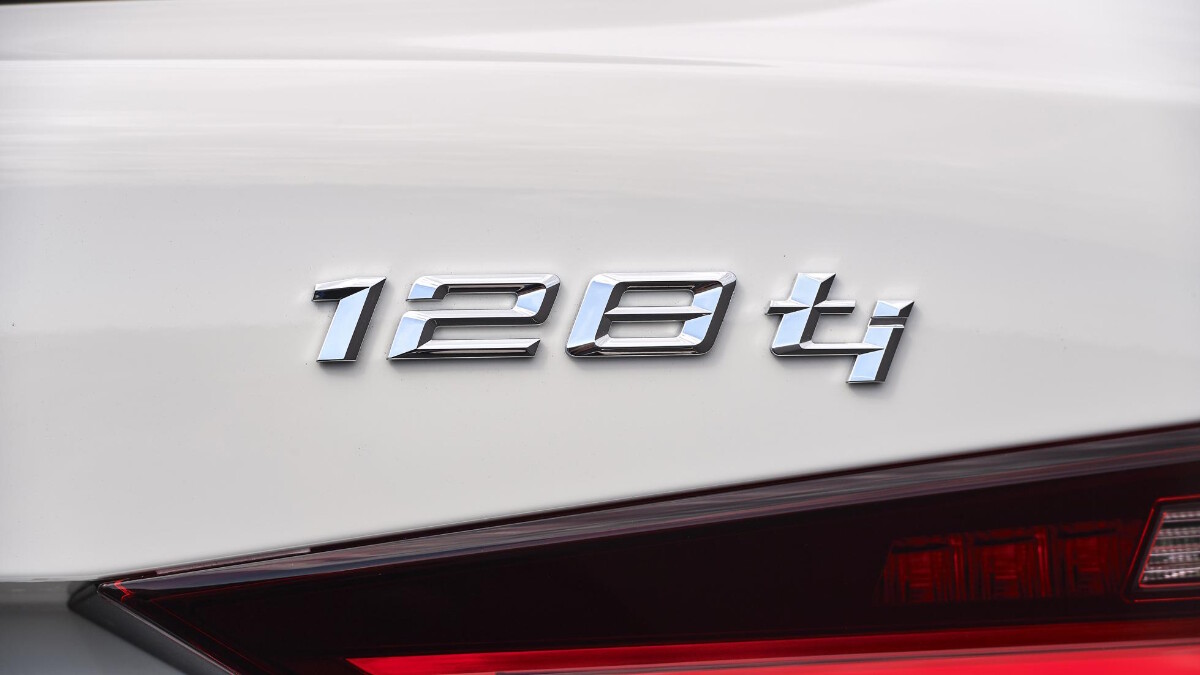 ADVERTISEMENT - CONTINUE READING BELOW ↓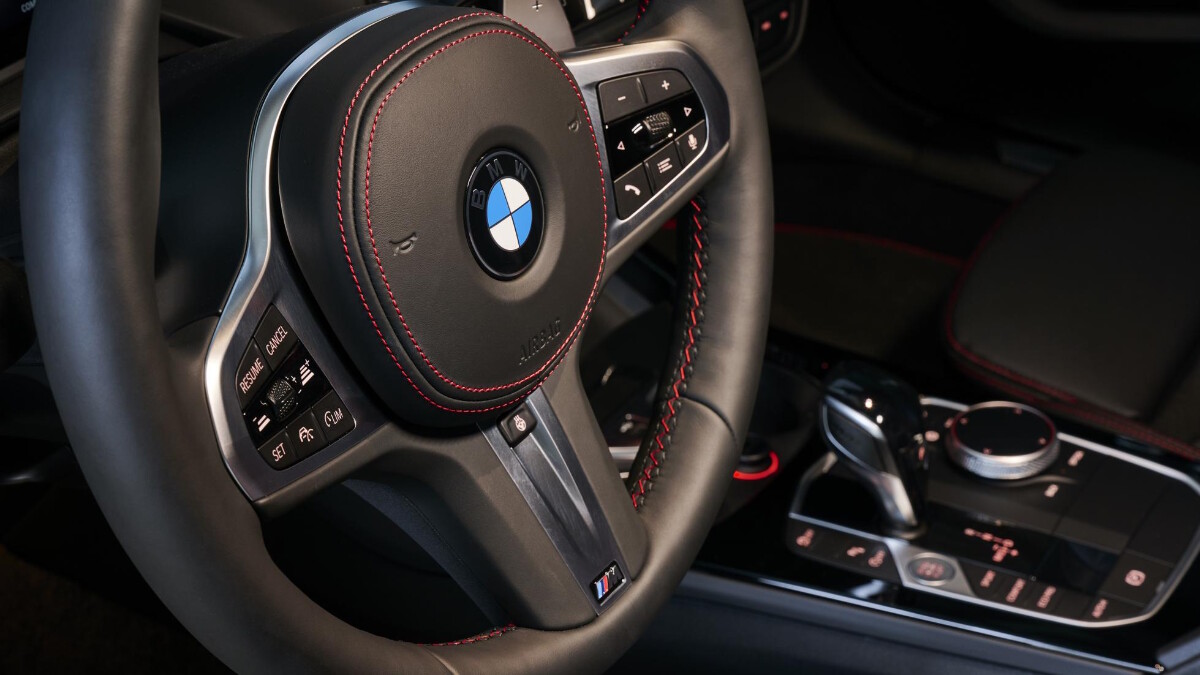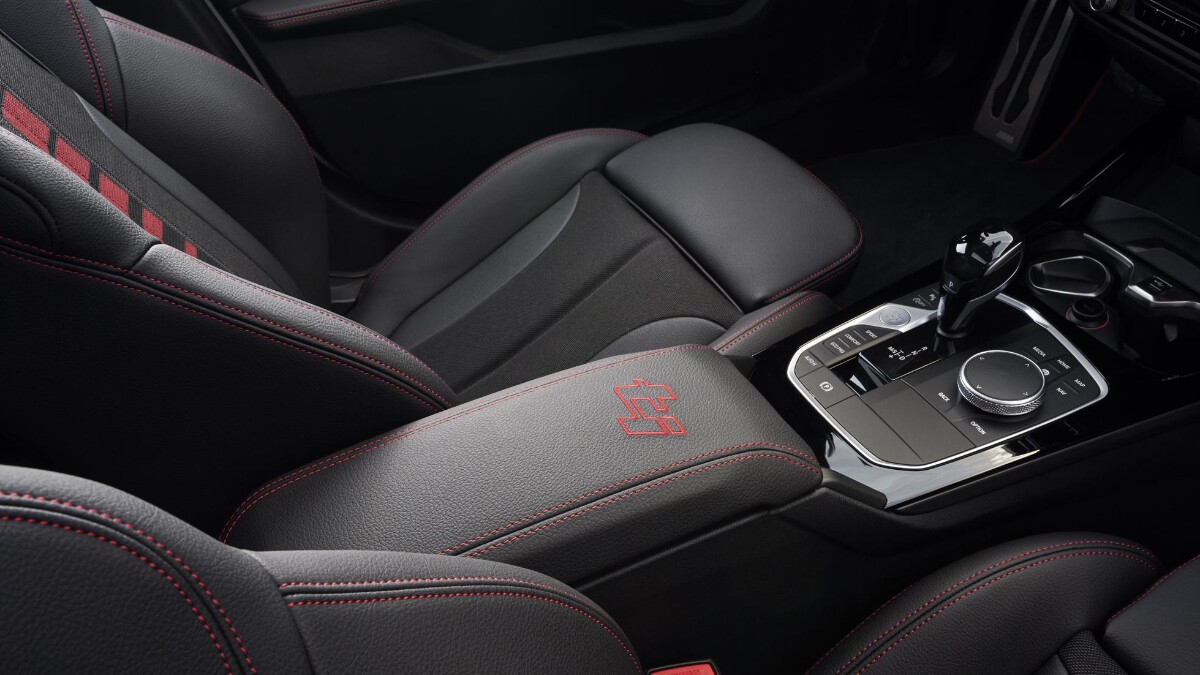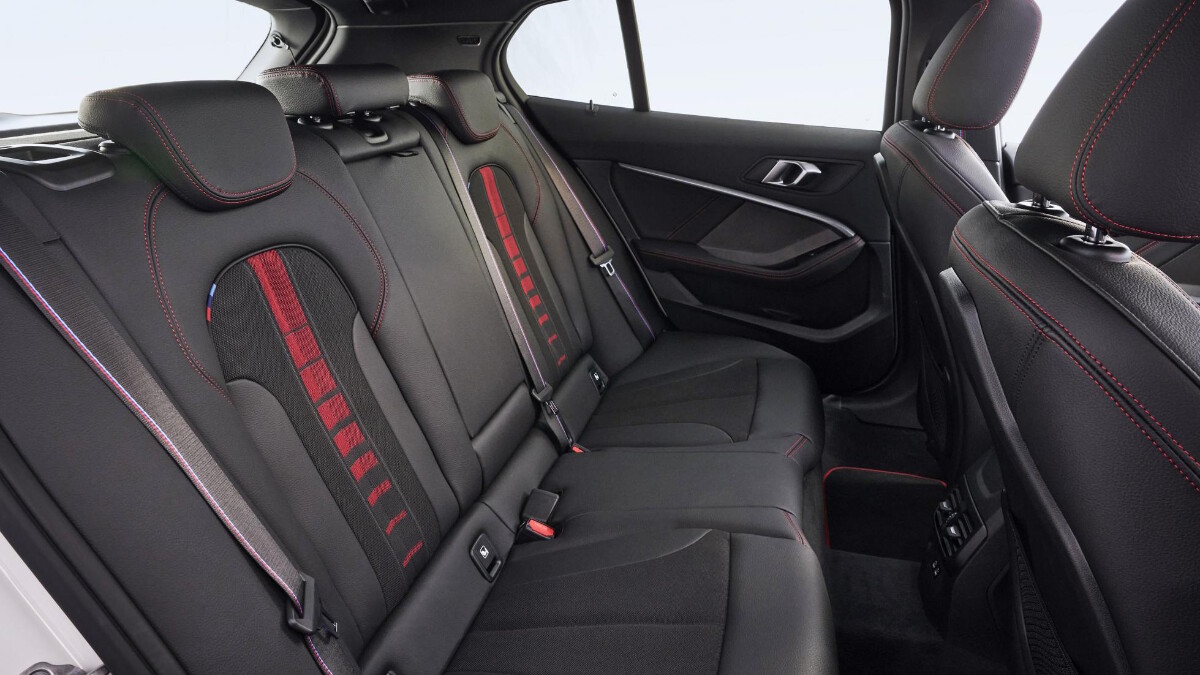 NOTE: This article first appeared on TopGear.com. Minor edits have been made.