The GR Yaris is a Toyota hot hatch, if you want to hugely downplay it. Because it's actually far more significant and exciting than that. And very much not a Yaris as you know it. Here's the score: the regulations that govern top-line rallying dictate that your car has to be based on an existing road car. This is called homologation, and although your rally car can deviate from the road formula in many areas, in some key ones, it can't.
In the past, firms have been able to get round this because the regs didn't insist on too many road-going versions. Sometimes a few hundred, sometimes less. Firms could handle that, find an audience for a limited number of specials. But the latest regs say you have to build 25,000 road cars. Ouch. So everyone sends out their standard supermini, crosses their fingers, and hopes for the best. You can't compromise the rear headroom in your runabout because some fast Finn wants a better aero package. The two are just too far apart.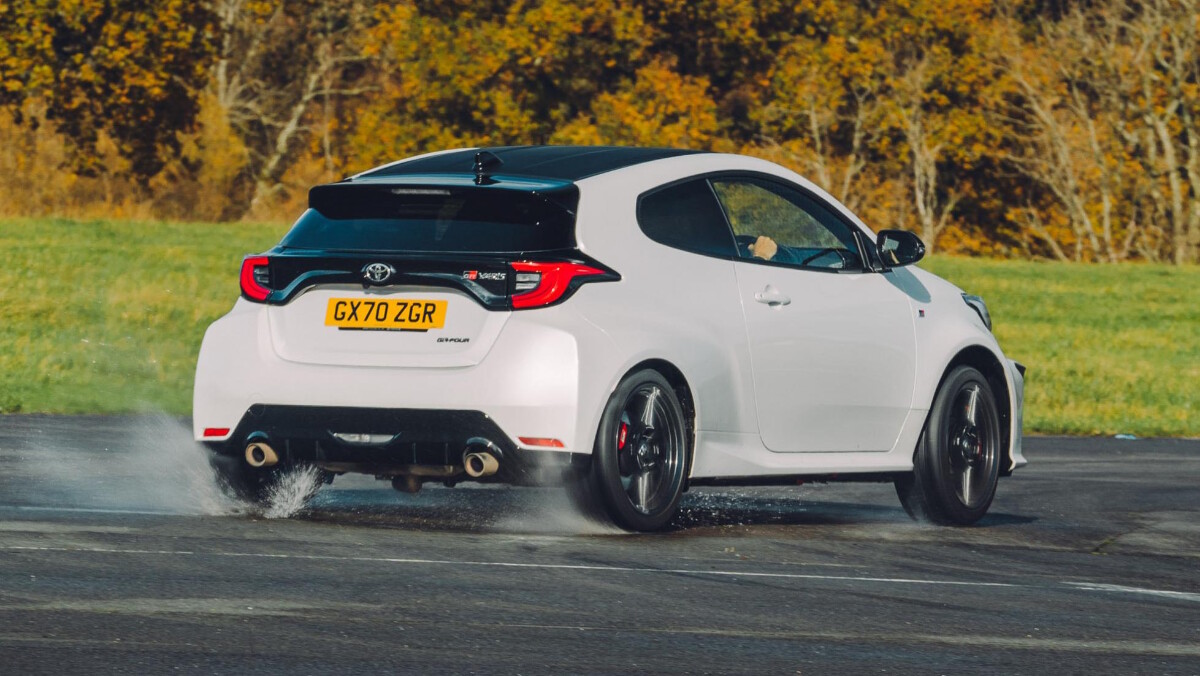 So, build something from scratch? Not only have you got to find homes for 25,000 of them, just think of the investment required. No one ever does this, then. Look at all the years Peugeot, VW, and Citroen dominated the World Rally Championship, and the best we got was a C4 'By Loeb' edition.
Until now. Because what Toyota has done is design a rally car from the ground up. Okay, it's still a compromise, but the compromise here isn't runabout meets WRC—it's hot hatch meets WRC. And when your starting point is hot hatch, you're already pitching the car at an audience that is willing to accept compromise.
Let's use the roofline as an example. It's high in the standard Yaris so people can sit in the back, but the rally car wants it as low as possible so it doesn't block air from the rear wing. Tommi Makinen, Toyota's WRC boss, apparently wanted it even lower, but Toyota insisted the rear seats stayed. Similarly, WRC regs say you can't fit aero devices to the rear doors. So, the GR Yaris simply does away with the rear doors. The roof is carbon fiber, saving 3.5kg; the door skins, the hood, and the tailgate are aluminum, removing another 24kg. It's not even a Yaris chassis underneath. The front half is, but the rear is adapted from the Corolla and the CH-R. There are 4,175 weld points, 259 more than on a Yaris, plus 35.4 meters of 'structural adhesive.' The rigidity of a safe, in other words.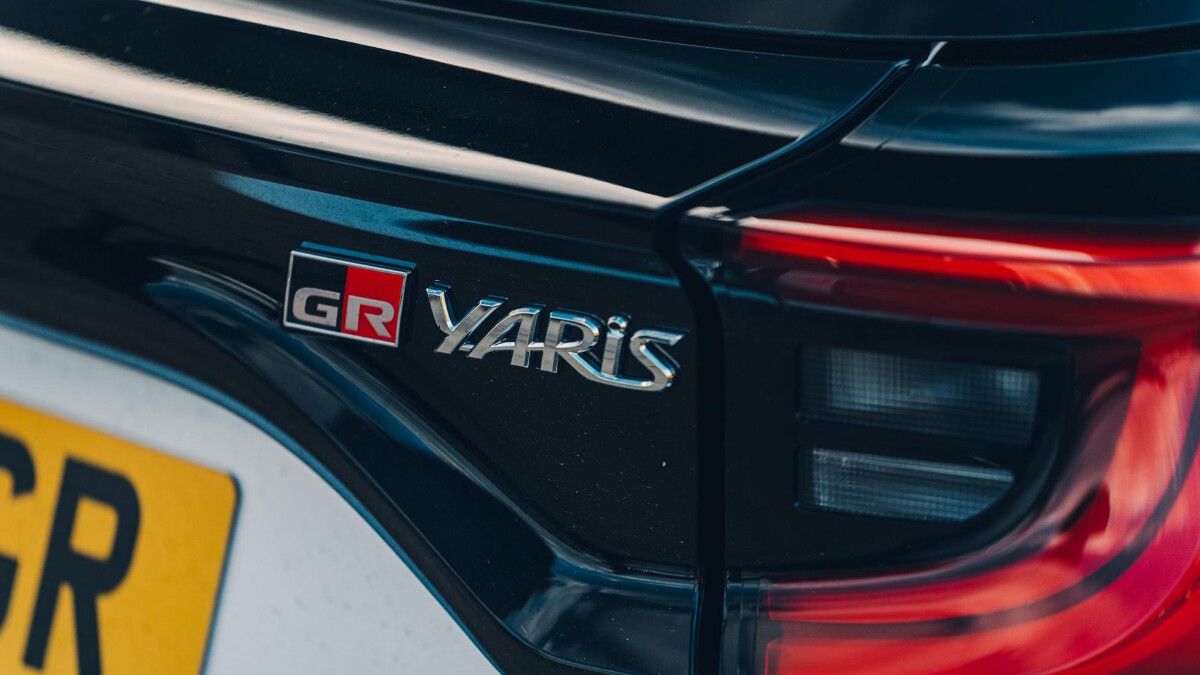 It has the regular Yaris's 2,560mm wheelbase as well as its light clusters, door mirrors, and roof fin. But that's it. It's 55mm longer, 60mm wider, and 45mm lower (actually closer to 100mm lower at the rear). Under the hood is the world's most powerful production three-cylinder, a 1.6-liter unit with 257hp and 360Nm. Its single turbo spins on ball bearings, while the engine itself is hydraulically mounted on one side to reduce vibration and unwanted movement. The sort of tech that front line supercar firms like to bang on about.
No paddle shifts here. The only choice is a six-speed manual, and the 4WD system is claimed to be the lightest on the market. Lightest, but not the most basic. There's an aluminum central transfer case, and in Normal mode, the torque is split 40:60 front to rear. That alters depending on the mode you choose. Sport is 30:70 and Track 50:50. Skids or grip, you decide. At the rear, there's an electronically controlled clutch pack to divide torque between the wheels.
Alternatively, you can tick the £3,500 (P224,000) Circuit Pack box. As well as lightweight 18-inch BBS forged alloys, retuned suspension, Michelin Pilot 4S tires, and red brake calipers, you get mechanical front and rear Torsen diffs. Same torque split control, but more grit and guts in the system. More rally. Too much? Have the standard one and add the Convenience Pack (JBL premium audio system, ambient lighting, head-up display, and more) for £1,500 (P96,000). It's an either/or thing—you can't have both packs.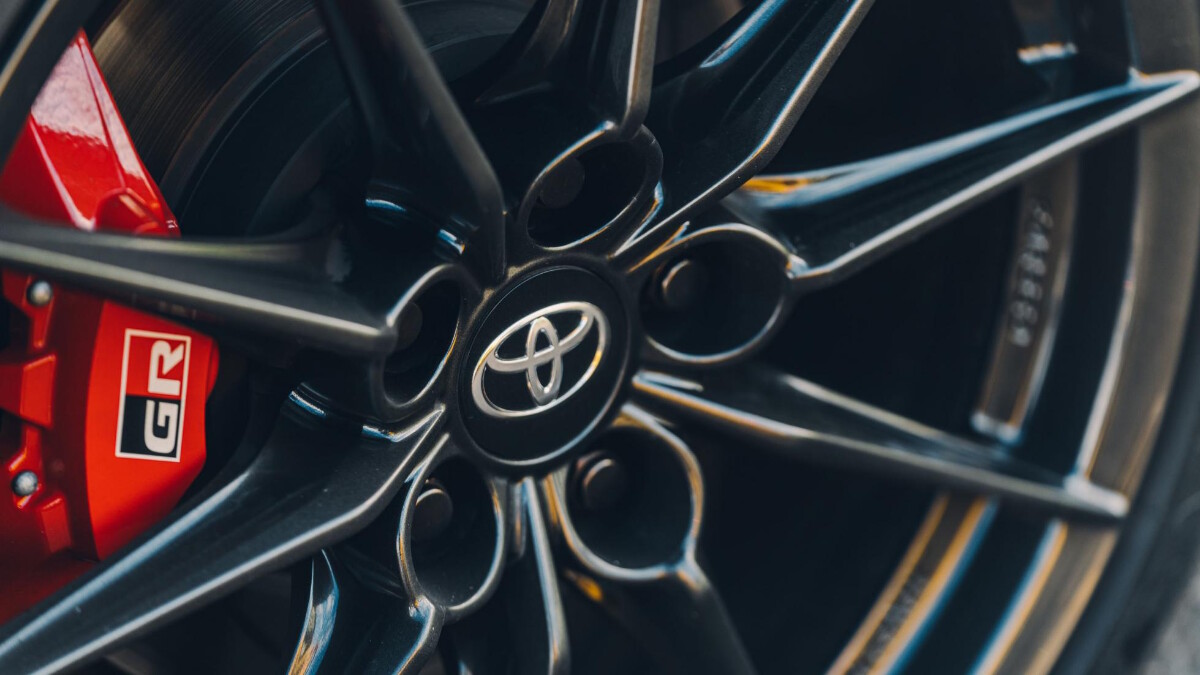 The car weighs 1,280kg, is good for 0-100kph in 5.5sec, and goes all the way to a 230kph top end. In other words, it's small, light, and fast, eschewing the typical trend of gaining size and weight. Good.
Prices start at £29,995 (P1.92 million). It's a genuinely exciting car, a hot hatch with a real purpose in life. After all, when was the last time we had a proper rally homologation special, something we can all aspire to? Not since the Imprezas and the Evos of the '90s. This, then, is a once-in-a-generation special. And the best news of all is that Toyota has smashed it out of the park.
On the road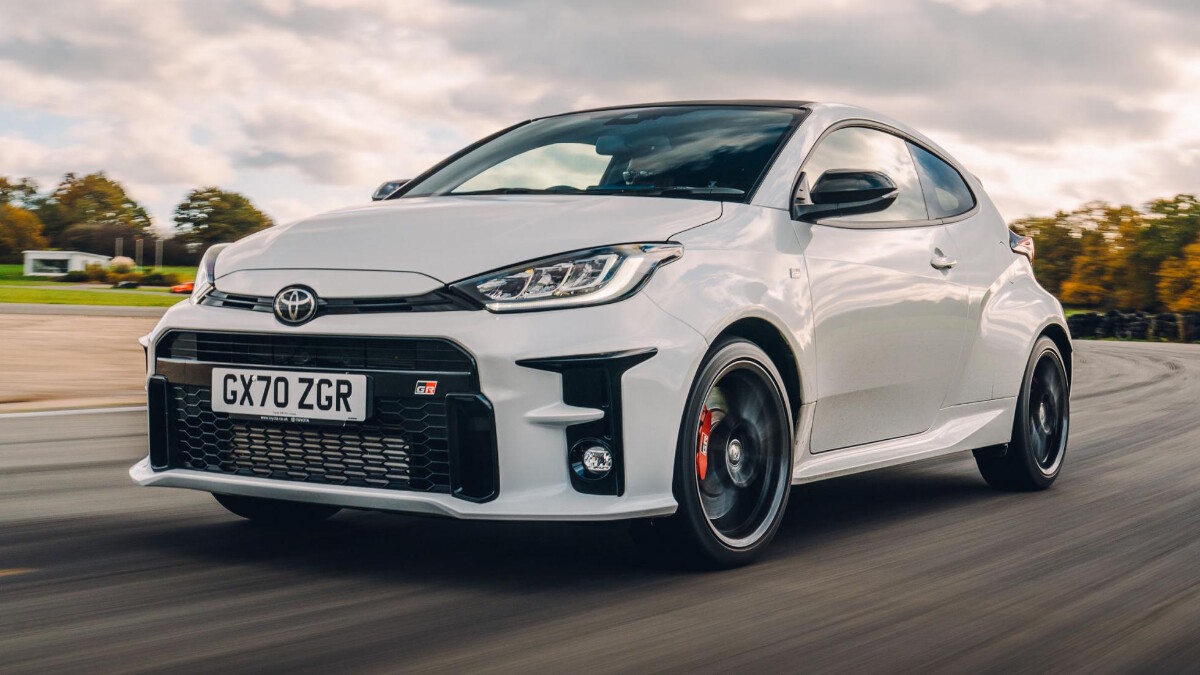 It drives like you hoped it would. Like you dreamed it would. In Top Gear's collective head, we wanted it to feel like a boisterous little charger, and it does. And that means there's nothing else out there quite like it. It's the size of a Ford Fiesta ST, but has the attitude of something far more aggressive. But it's not as tightly focused and serious-minded as a Civic Type R. It has the mindset of a rally car, not a steely-eyed track weapon. It just wants to have fun.
You get in and it feels right: good seats, nice control weights, no slack in the steering, brakes, or gear lever. Before you've gotten out of the car park, you feel well-disposed to the GR Yaris. And it makes a good, growly noise. Little bit of an edge to it. Not many hot hatches—not many sports cars, full stop—get these basics right.
Stay with the low speeds and there's a bit of tussle in the ride. It's a short, broad, stiff car, so a bit of twitch is to be expected. There's noise from the tires when you go quicker, but the heavily strengthened bodyshell means zero creaks and rattles, and gives the suspension a rigid central core to work from. Not once did I find myself looking for the nonexistent adaptive damper button. The GR Yaris proves that if you get a single setup right, you don't need more options. No, it's not as relaxing as a Golf GTI on a schlep. It pulls 2,800rpm at 110kph and isn't the sort of car you can steer with one finger.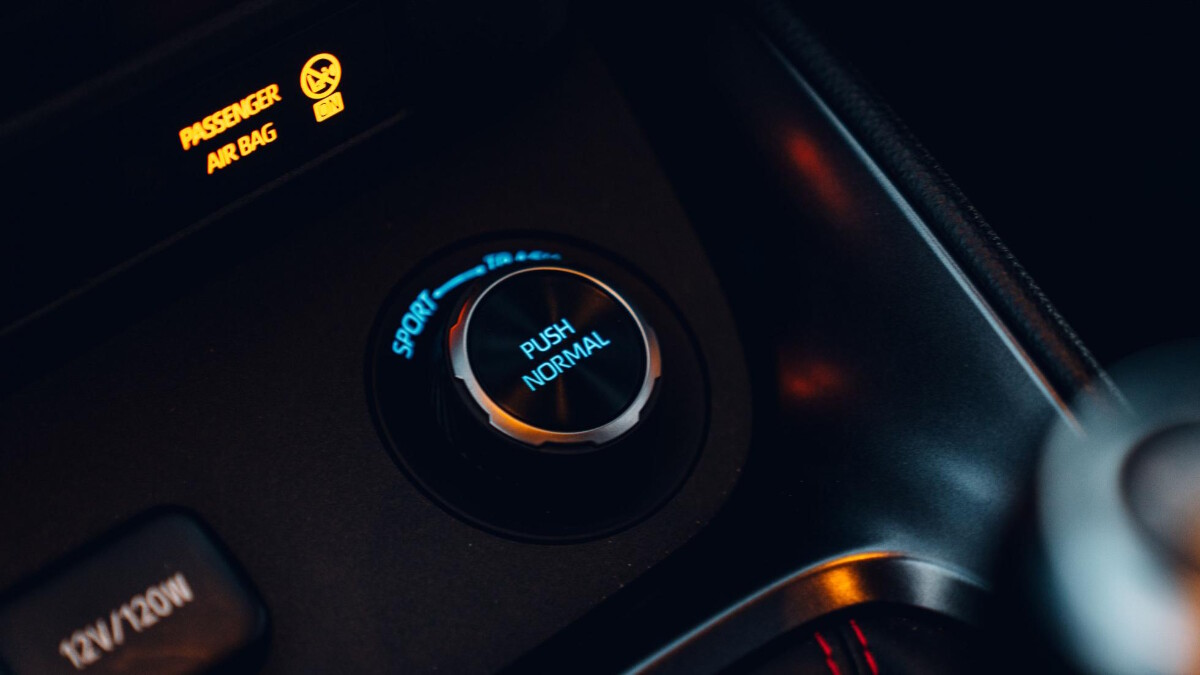 Sport mode is the one everyone talks about, because it sends 70% of torque to the rear wheels. On a track, this is a hoot. You can fling the Yaris into a corner, maybe even give it a Scandi flick to set it up, then bury the throttle and ride a slide. On road, because the setup gives you some initial understeer, it's Track mode you want. Here, provided your car has the Circuit Pack, you can get on the power early, and with 50% of drive going through the front wheels, the Torsen diff can get to work and pull you out of corners. Hard, with zero understeer.
It's an addictive experience, especially if you want to teach yourself left-foot braking, building up power against the brakes mid-corner, and then releasing the brakes for a maximum-attack exit. Not many cars let you use throttle and brakes together. This Toyota does. It's a small thing, irrelevant to most people, but it's there and it works well.
Here's something else in the same vein. Most cars have now replaced the manual handbrake with an electric parking brake. Not Toyota. And not only that—if you do give it a yank while you're moving, it disconnects drive to the rear wheels. It's the best handbrake I've used outside an actual rally car.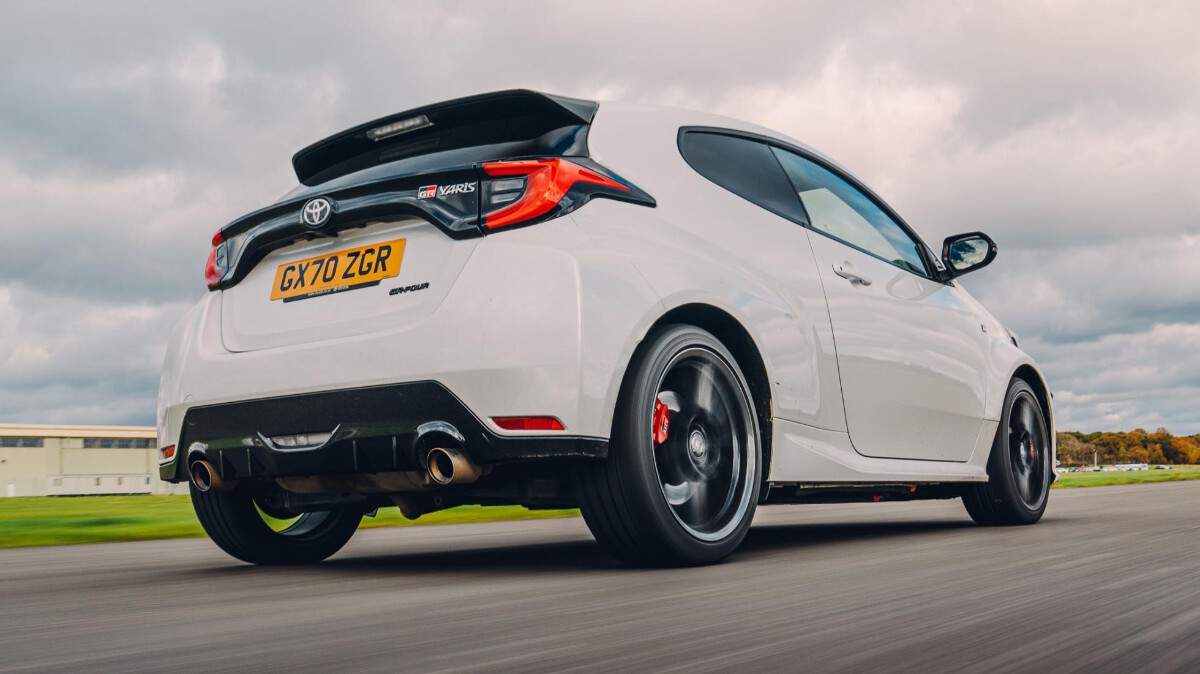 It's a proper rufty, tufty little car, this. It goads you to give it some, and if you do, it's with you every step of the way. There are small issues: The brakes, although powerful, are slightly dead to use and there's not much natural steering feel, but because they respond immediately and proportionately, you still drive with massive confidence. The gearshift is tight and together, there's not a surfeit of modes or tech—the opposite in fact. It feels mechanical and you feel intrinsically connected to it.
And it's got a belter of an engine. We were skeptical that 257hp was enough when most rivals have 300hp. But most rivals also weigh around 150kg more. This little 1.6 triple hits surprisingly hard. The sweet spot is 4,000-6,000rpm, with the GR thumping through that band in third and fourth with real determination. Lower down, it's a bit lumpy and the turbo doesn't get going until 3,000rpm, but at the top end, it keeps its composure all the way to the redline.
And it sounds great. Artificially augmented, yes, but enticing and a bigger noise than you expect. The kind that makes you want to keep your foot in. The short-throw manual is a great partner, although we'd encourage you not to press the iMT rev blip button on the center console—you can shift fast enough to beat the system. Do it yourself instead. You'll get more out of it.
On the inside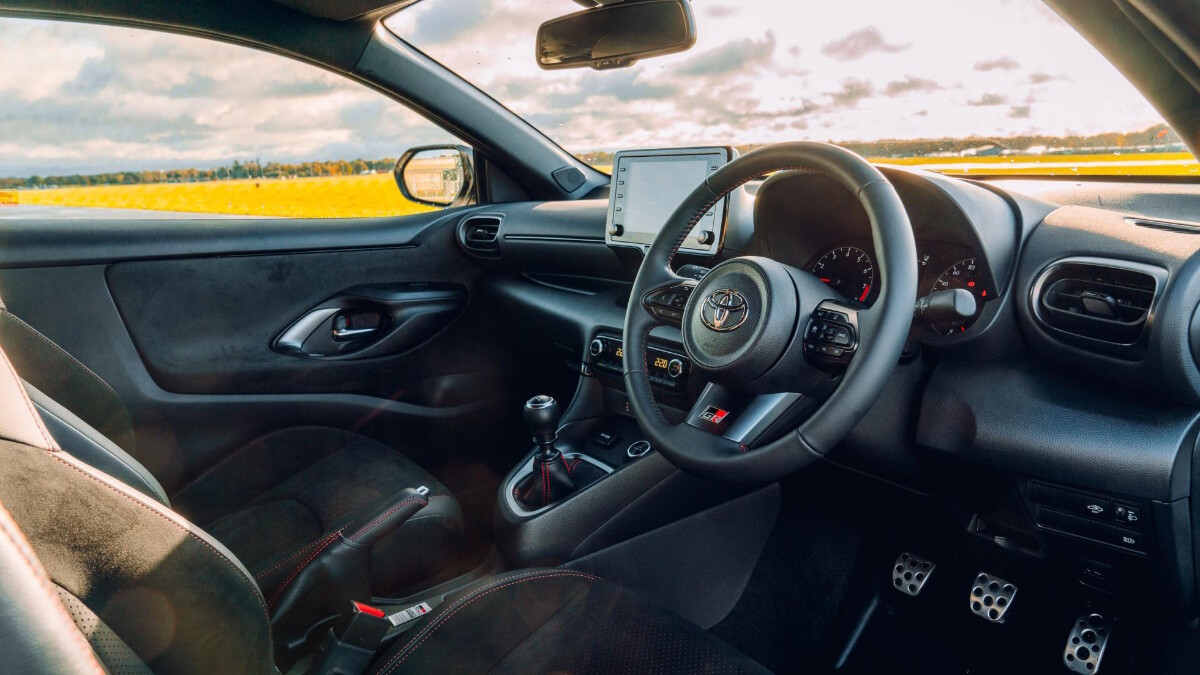 You sit high, but that's a rally-car thing—helps visibility. You soon get used to it, and if you sat lower, the steering wheel would only be at a funny angle, tipped away at the top. As it is, the driving position is bang-on, and the controls all operate with more precision than any other hot hatch bar the Civic Type R. And the seats, soft yet well-padded, are great. Not harshly aggressive, just comfortably bolstered.
The gear lever has been raised by 50mm, but it could have been raised further to place it even closer to the steering wheel. Too much rally, maybe. The important thing is that the GR Yaris doesn't feel anything like a standard Yaris when you get in. Sure, it has the same door cards and heating controls, but the dashboard (two analog dials with a small LCD between) is simpler and clearer, and there's a simple rotary controller for the modes in front of the lever and a little plaque that says 'developed for the FIA World Rally Championship.' You don't get that on your everyday runabout.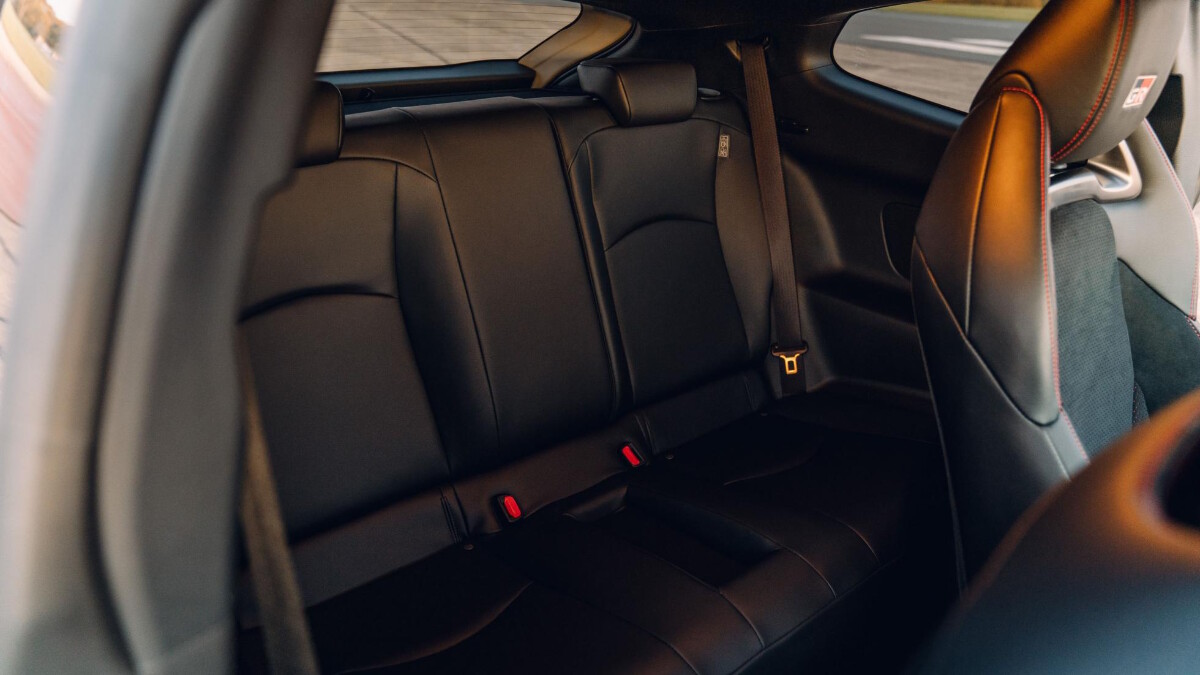 Better still, it feels robust. The stiff chassis means there are no squeaks or rattles, and although material quality is no better than average, it's lifted by having metal pedals and alcantara steering inserts. There's also a useful phone tray below the center screen. But the overall impression is that this is a well-engineered and well-built car that feels like it'll stay the course. It's worth knowing that Toyota says it takes 10 times longer to build than a standard Yaris, constructed not on the normal line, but in GR's new facility within the Motomachi factory.
It's cramped and dark in the back. You know Toyota didn't really plan on you using the rear seats because not only are head- and legroom very limited, the front seat also doesn't tilt and slide nicely. Nor is the 174-liter rear cargo area exactly big. Who cares? If you want the car, you'll make this work for you. And you do want the car. You really do.
Final thoughts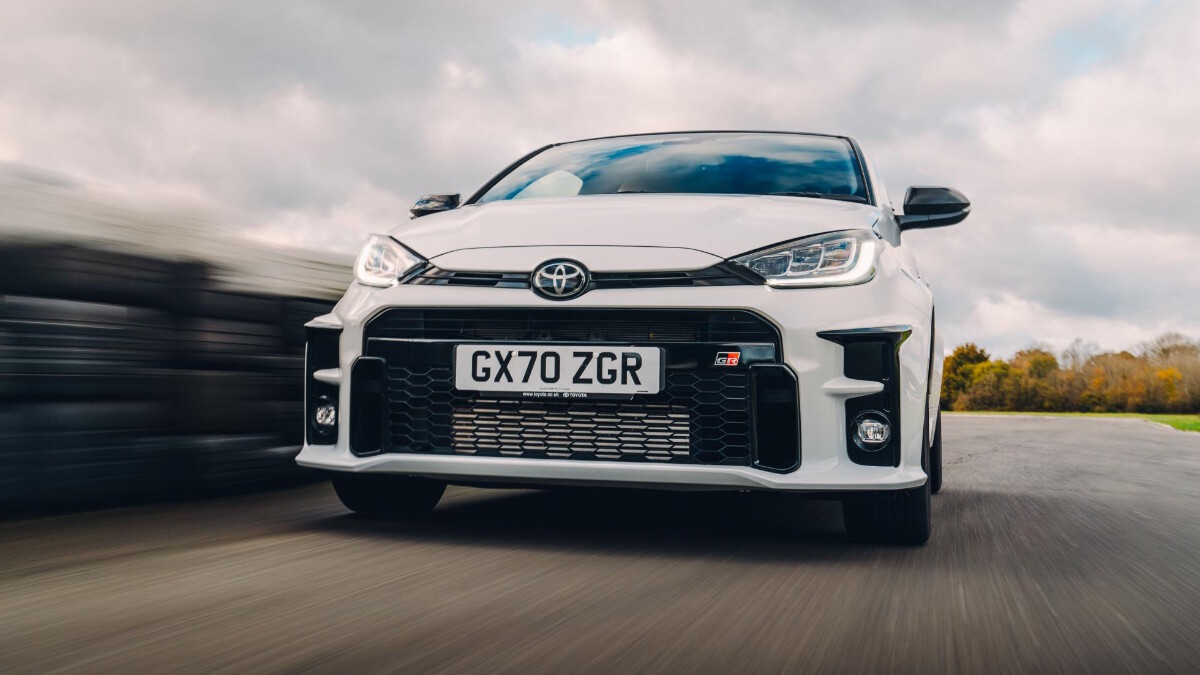 Two things stand out: That Toyota has created this car at all, and that it's done an outstanding job of it. Cars like the GR Yaris simply don't happen these days when everyone spins countless body styles, often across several brands, off one platform. Toyota has been as guilty of that as anyone—look at the BMW-based Supra.
This is Toyota's riposte. And it's superb. It proves what we've long suspected: That a genuine road-going rally car is the best thing for tackling a modern B-road. It's small and light, with punchy dynamics and a gutsy motor. The GR Yaris is a deeply compelling machine, and if the WRC version of this is as well-engineered and well-executed, Toyota's rivals should be downright terrified.
It hasn't got the Civic Type R's pedigree, but its more rugged approach is arguably better at delivering driver entertainment on any road, in any weather. It's a hoot to drive from start to finish, the playfulness of the Ford Fiesta ST combined with the sort of composure and eagerness that Subaru Imprezas used to do so well. And for the performance and experience, it's not overpriced at all. The best Toyota we've ever driven.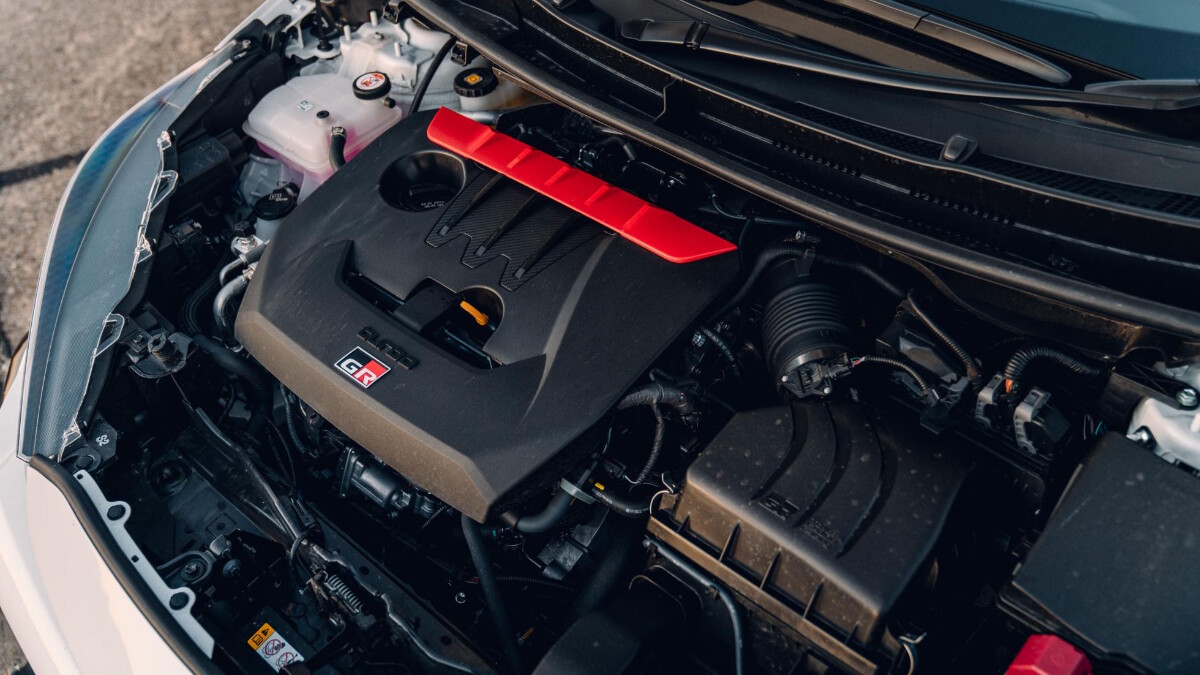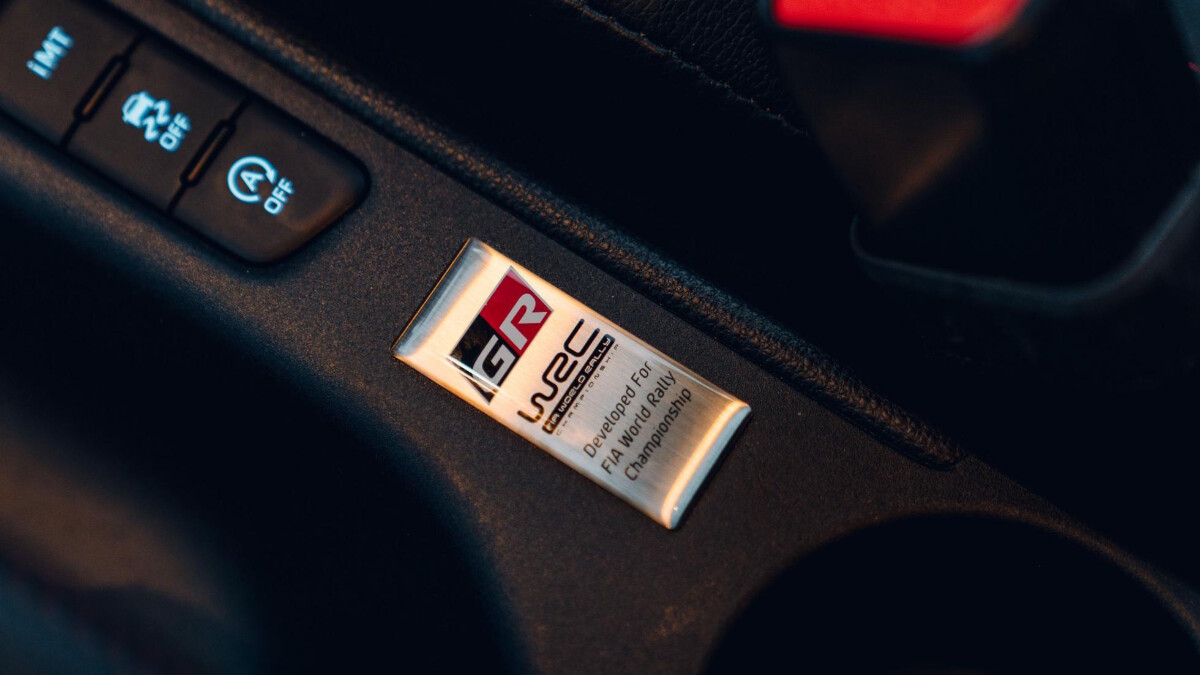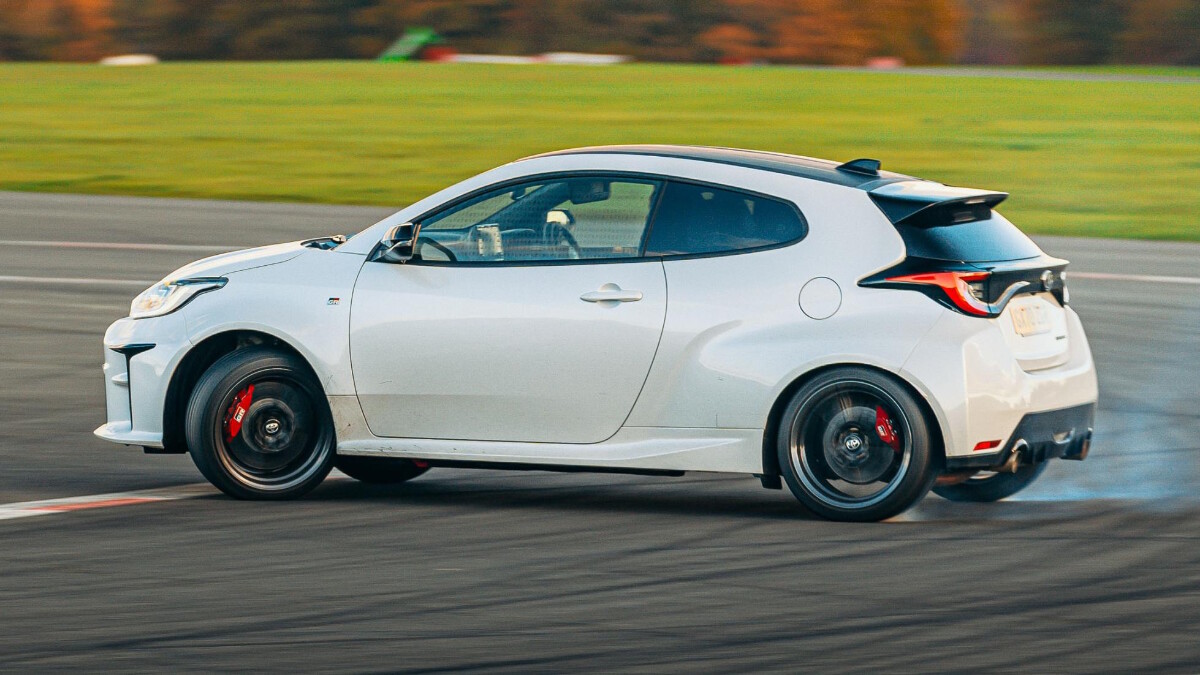 NOTE: This article first appeared on TopGear.com. Minor edits have been made.