Whenever I try to think of the top midsize SUVs in our market, there's only one vehicle other than the Toyota Fortuner that comes to mind: the Mitsubishi Montero Sport. The vehicle, its controversies notwithstanding, has remained to be one of the top dogs in its segment over the past years.
But be that as it may, it has to be said other newer midsize SUVs have already arrived in our market since the facelifted Montero Sport was launched here. Not only that, but we're also expecting other newer models to land here in the coming months or years, so this Mitsubishi will start to feel dated sooner rather than later. Could that be a problem for Mitsubishi Motors Philippines (MMPC)?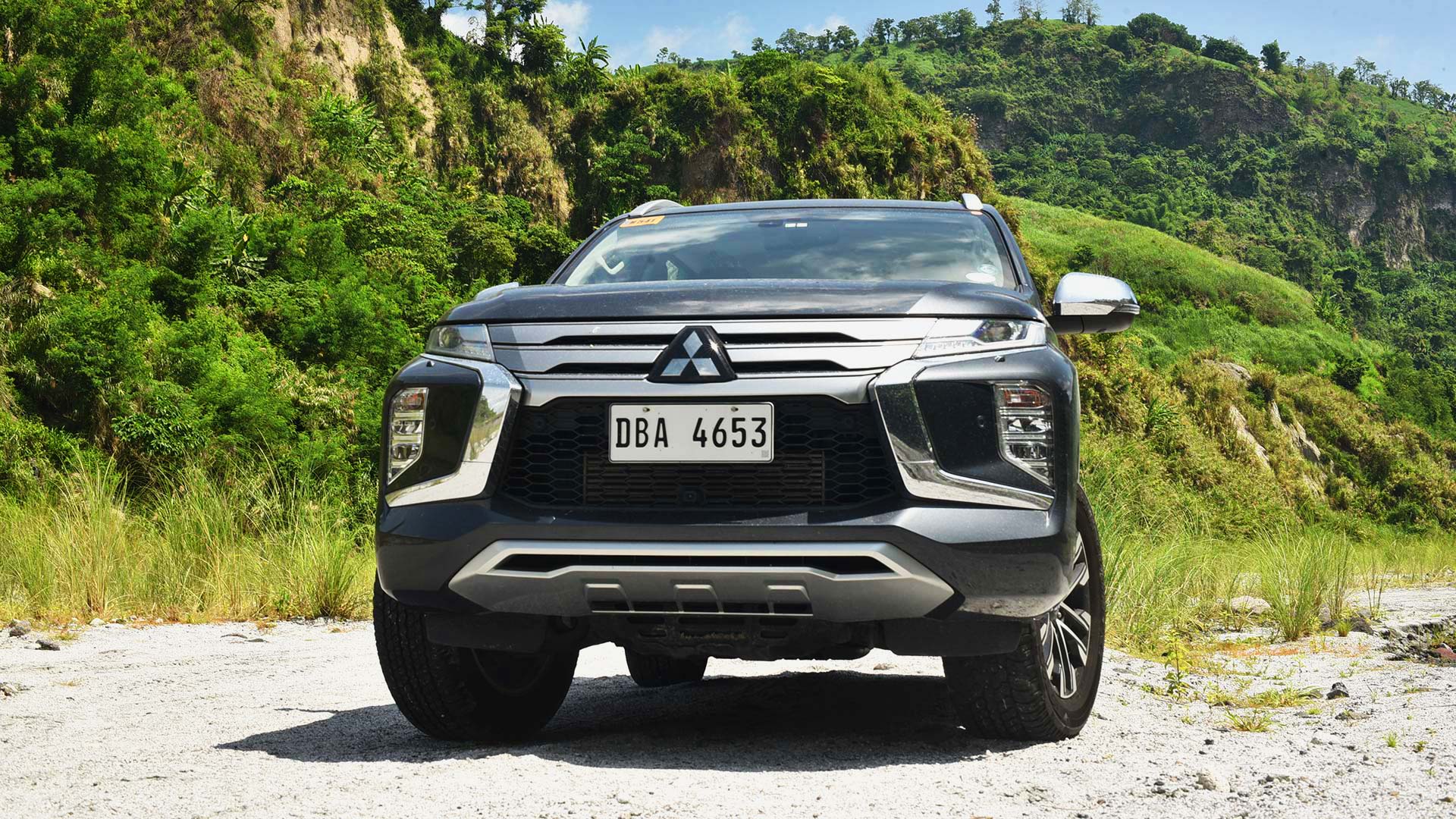 ADVERTISEMENT - CONTINUE READING BELOW ↓
I was recently able to spend a few weeks with the range-topping Mitsubishi Montero Sport GT 4WD AT, and I made it a point to determine whether or not this ever-popular midsize SUV can still be a true contender in its segment a couple of years from now. If you want to know what I've discovered, then read on.
Styling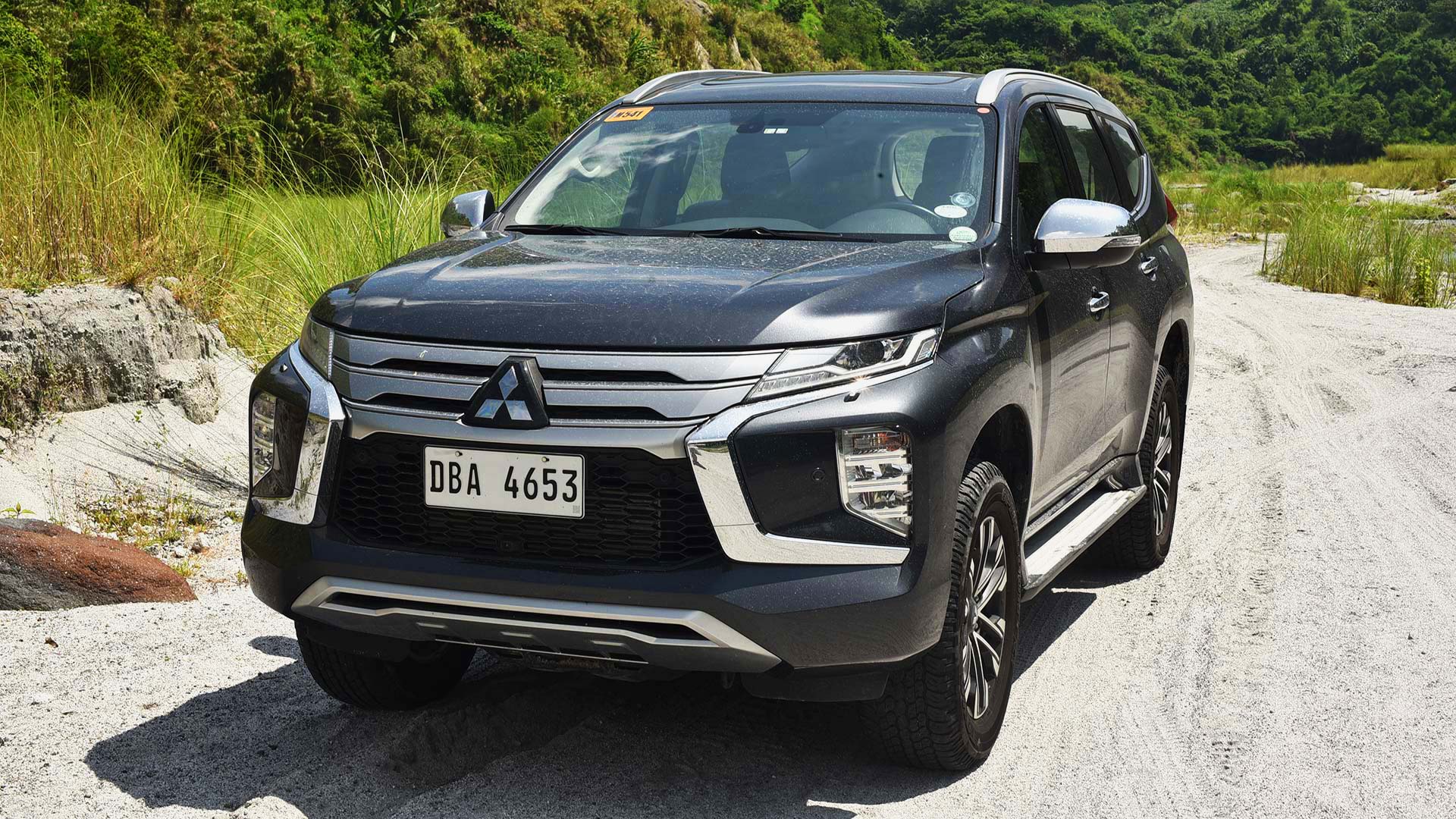 ADVERTISEMENT - CONTINUE READING BELOW ↓
Recommended Videos
When the Xpander came out, I really wasn't impressed with Mitsubishi's new design language. Over the years, though, it grew on me, and I have to admit that I find this Dynamic Shield look on the facelifted Montero the best one yet. For me, this Monty's overly aggressive styling is a huge improvement from the pre-facelift model. Despite it being a couple of years old already, I also believe this design is still on par with that of the refreshed Fortuner's, or any locally available midsize SUV for that matter.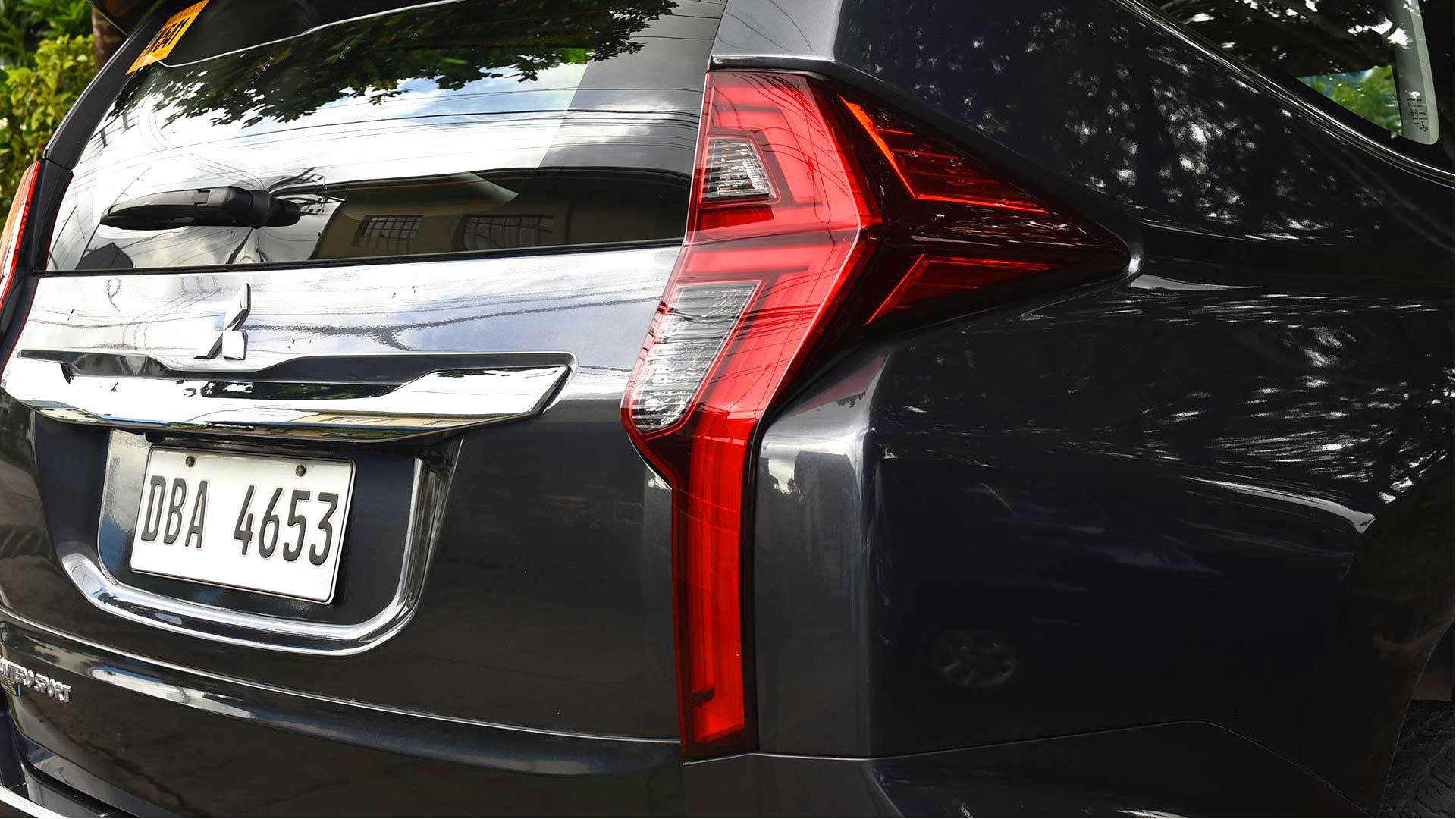 ADVERTISEMENT - CONTINUE READING BELOW ↓
I'm also fond of how the Montero Sport's rear end now looks, as I was one of those guys who used to talk smack about Mitsubishi's teardrop taillights. Frankly, the design could still use some more work, but I'd take this over the old look any day of the week.
What I like most about the Montero's exterior, however, would have to be those wheels—it just completes the vehicle's overall macho look. Two-tone alloys for the win.
Interior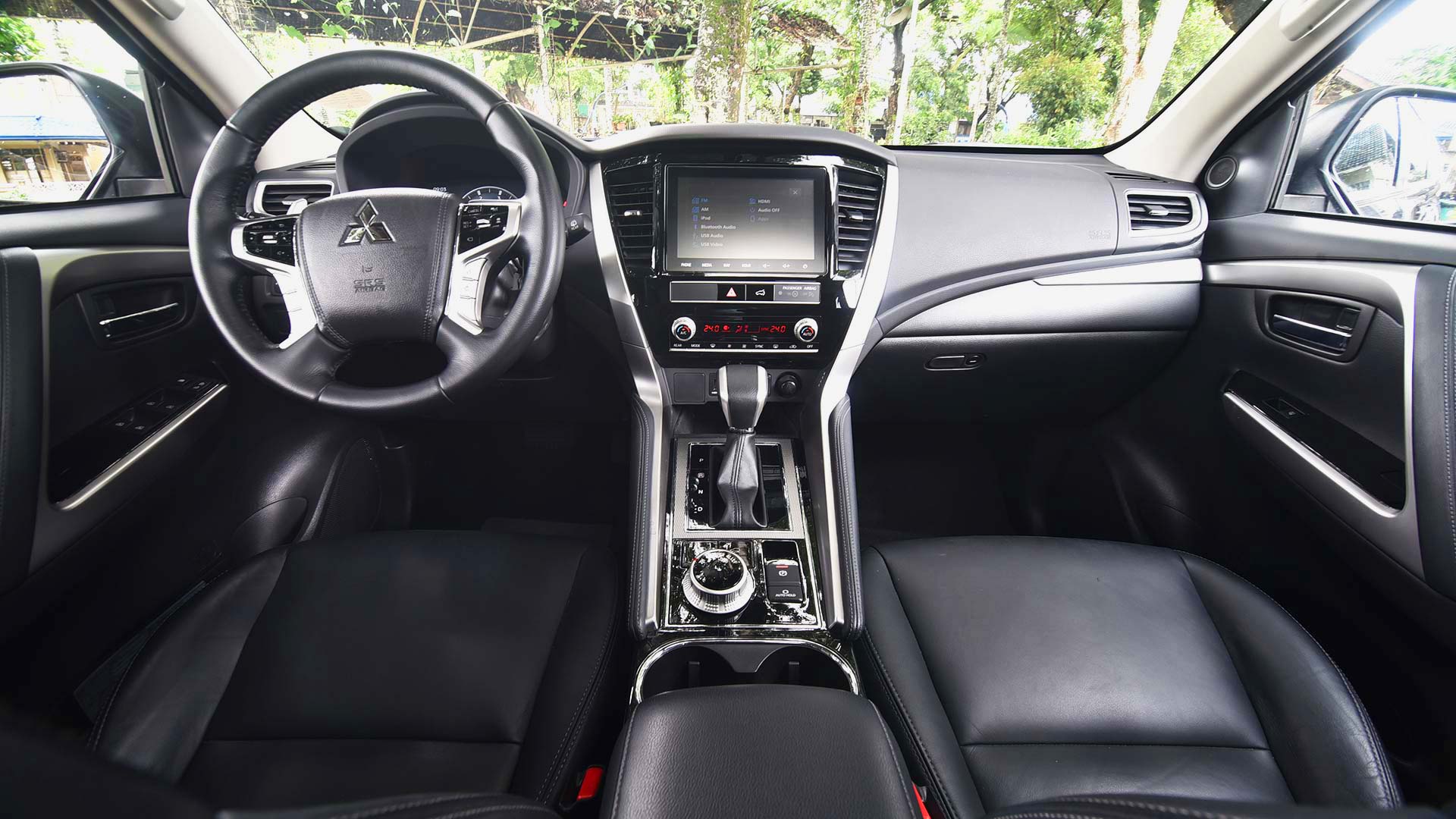 ADVERTISEMENT - CONTINUE READING BELOW ↓
You might argue that the Montero Sport's interior looks a bit bland with only a few gray bits accentuating the black-laden cabin, but it's just right for my taste. It's simple, but it still has an abundance of leather to go around. I also find the small cubby up front very functional. It doesn't necessarily provide easy access to your belongings, but it helps keep the center console neat and organized.
One nitpick I have here would be the third-row seats—they're a bit tedious to fold flat on the floor. While competitors in the segment have seats that fold down with a simple pull of a strap or even a push of a button, the ones on the Montero need some getting used to. It's not that bothersome, but it's not really that straightforward either.
Engine performance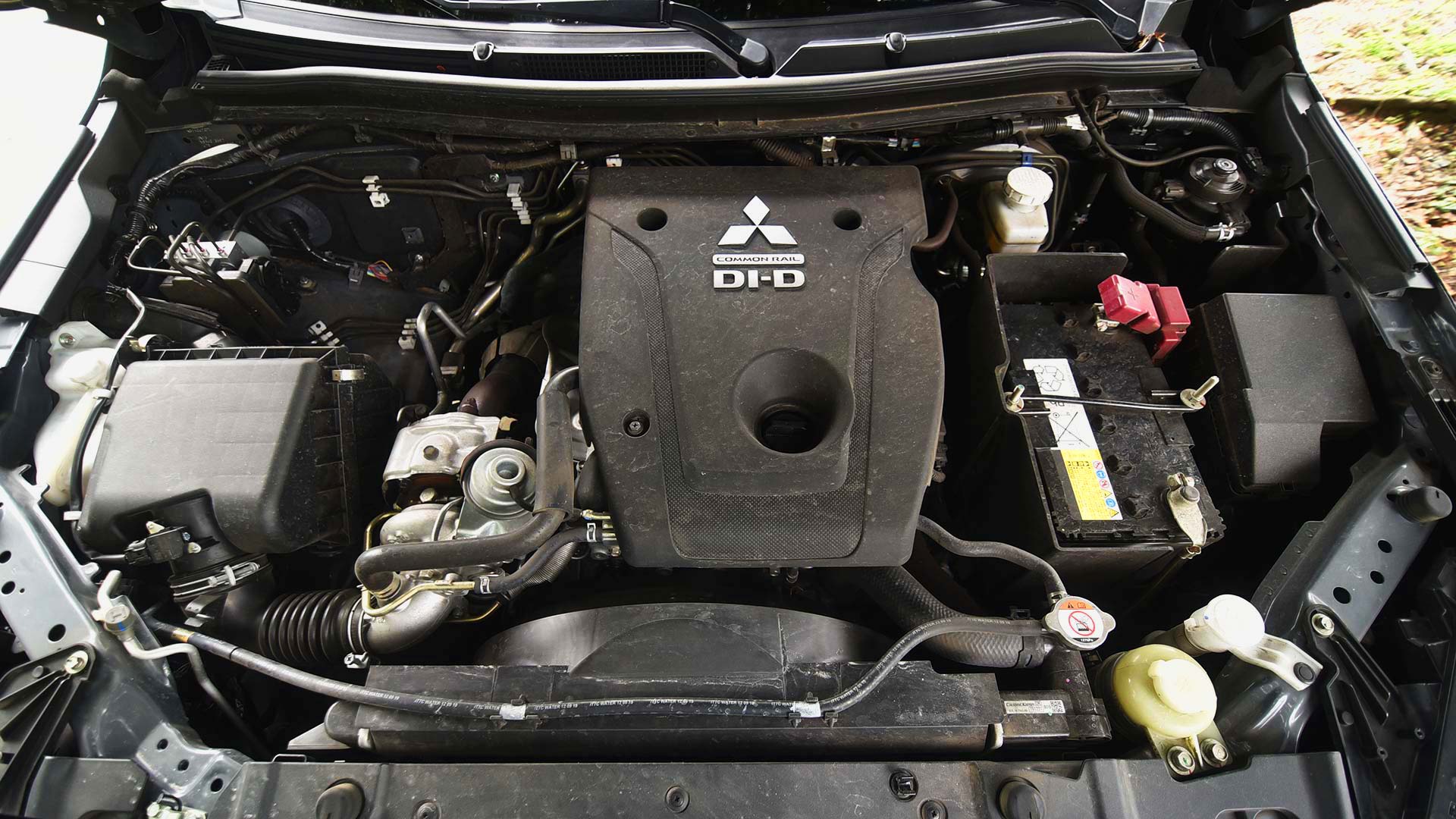 ADVERTISEMENT - CONTINUE READING BELOW ↓
The Montero Sport is powered by a 2.4-liter turbodiesel that generates 178hp and 430Nm of torque. It's a decent option when compared with the likes of the Terra's 2.5-liter turbodiesel (187hp, 450Nm) and the Everest's 2.2-liter turbodiesel (158hp, 385Nm). When pitted against the Everest's 210hp, 500Nm 2.0-liter bi-turbo diesel engine or the Fortuner's new 201hp, 500Nm 2.8-liter turbodiesel, though, the Montero's mill starts to look a bit measly.
That being said, the Montero's MIVEC engine still is a punchy one. If you haven't been spoiled by the Fortuner's or the Everest's engine before, you wouldn't have any complaints. You won't find yourself asking for more power whether during overtakes or steep climbs. Plus, the eight-speed automatic gearbox lets it cruise exceptionally well on long open roads.
Fuel consumption isn't spectacular, though, but it isn't bad either. I constantly got between 9-11km/L in mixed conditions. Honestly, I was a bit surprised given my uneconomical driving and the heavy traffic I had to deal with.
ADVERTISEMENT - CONTINUE READING BELOW ↓
Ride and handling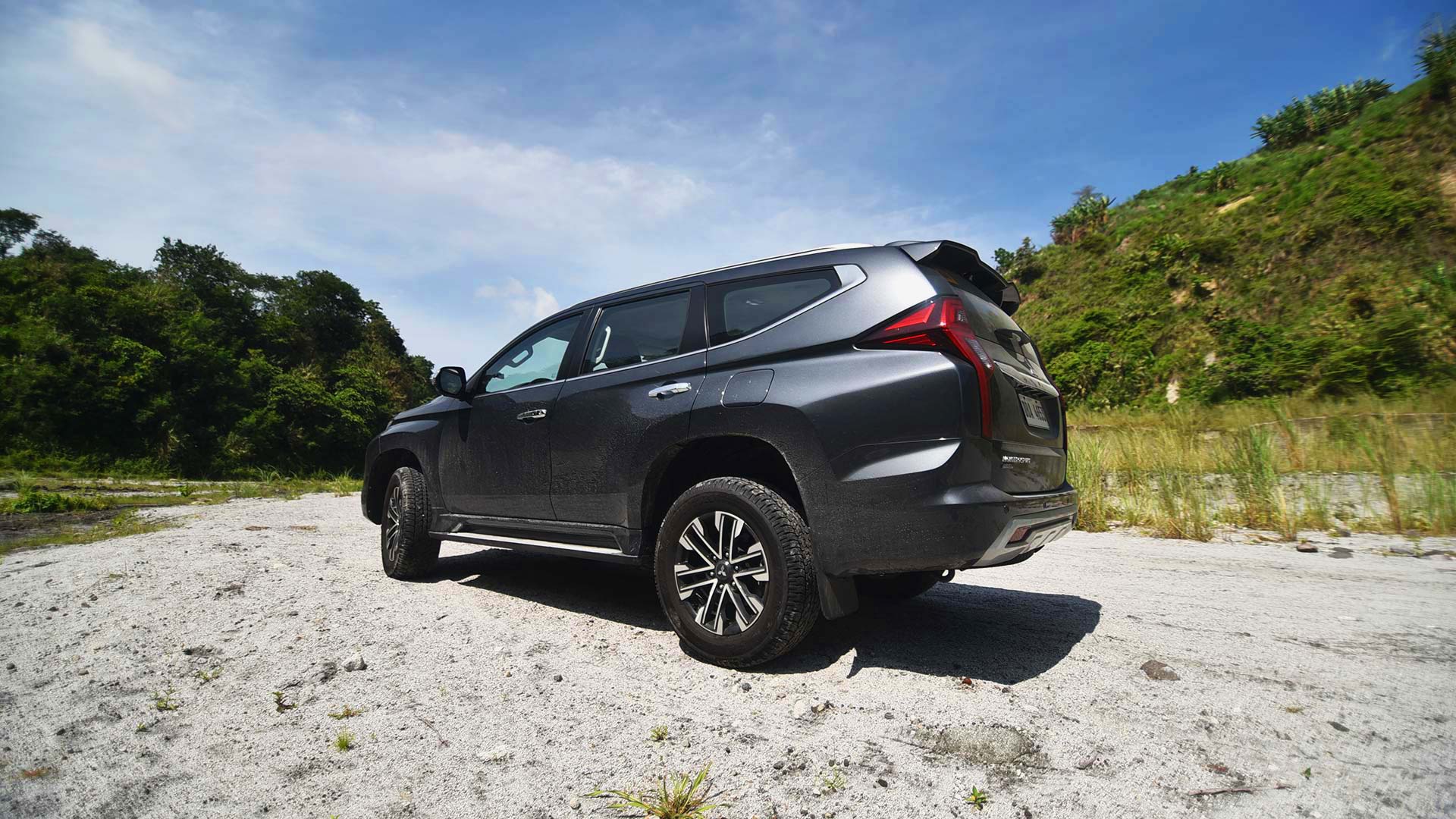 This midsize SUV really handles well for its size. Body roll is noticeable, but there's no fear of toppling over when you try to take corners at speed. The steering is a bit on the heavy side, although the SUV is still easy to maneuver out of tight spaces.
ADVERTISEMENT - CONTINUE READING BELOW ↓
What's really commendable here in my book is the ride. The vehicle pays no mind to minor road imperfections, and it easily keeps NVH levels inside the cabin at a minimum. The ride isn't the best in its class—I know I prefer the Everest's ride better—but it provides the comfort that I would want in a daily driver.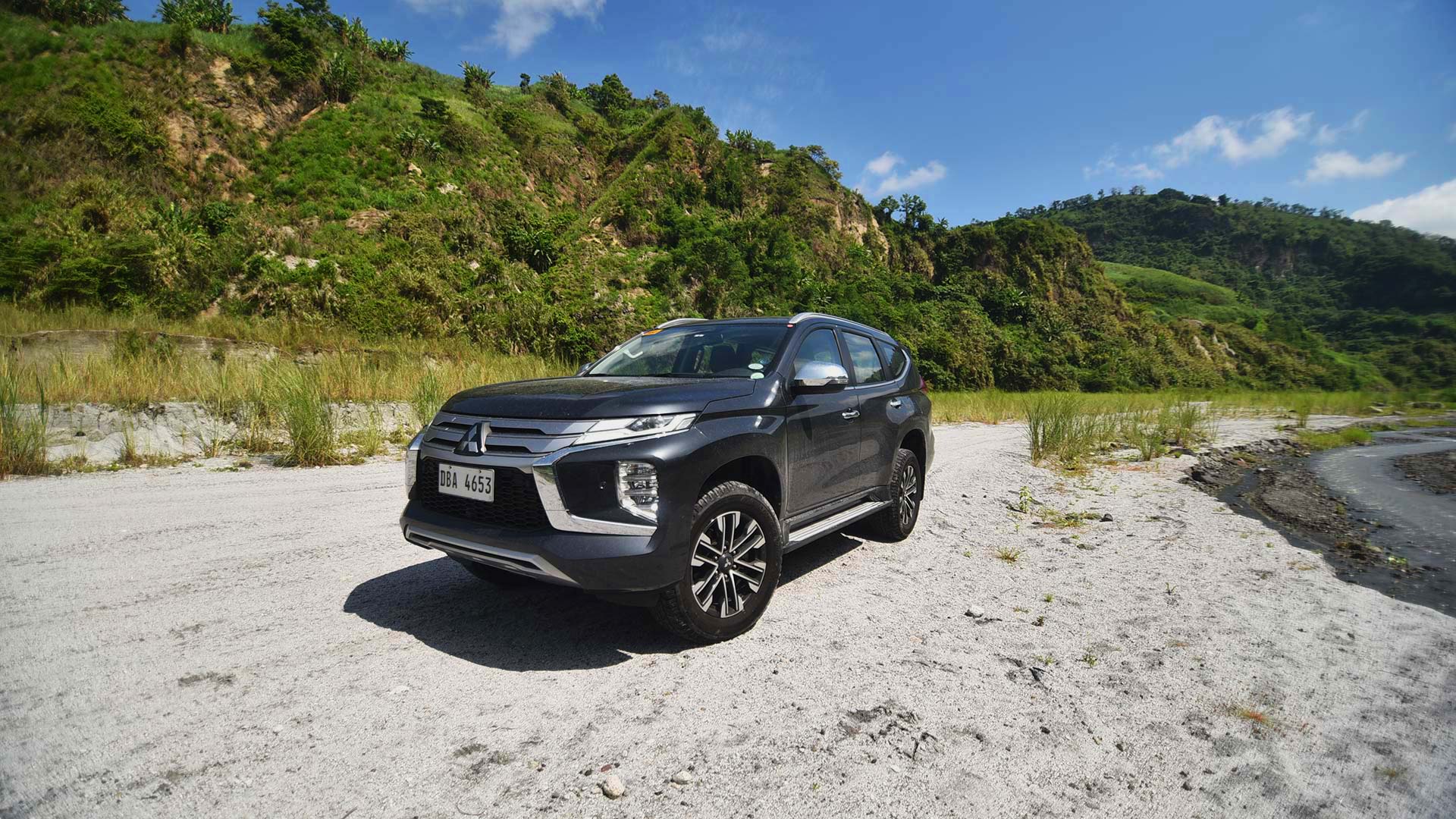 ADVERTISEMENT - CONTINUE READING BELOW ↓
During my time with the Montero, we were also able to use it as a backup vehicle on a Land Rover Defender photoshoot. We took it to the Sacobia River in Pampanga, and though I wasn't the one driving (I'm no off-road expert), I was really impressed by the Montero Sport's 4x4 capabilities.
Granted, the trail was a light one, but it's still no walk in the park. And as far as bone-stock midsize SUVs go, the Montero did its job well. It had no trouble sprinting over lahar, climbing across rocks, and wading through shin-deep water. We were able to go deep into our off-road route and back to the city proper in one piece with no problems whatsoever, and that's already a win in my book.
But for those of you who intend to do a lot of off-road activities with the Montero Sport, keep in mind that you still have to make a few aftermarket upgrades especially if you plan to tackle more difficult terrain than what we went through.
ADVERTISEMENT - CONTINUE READING BELOW ↓
Extra features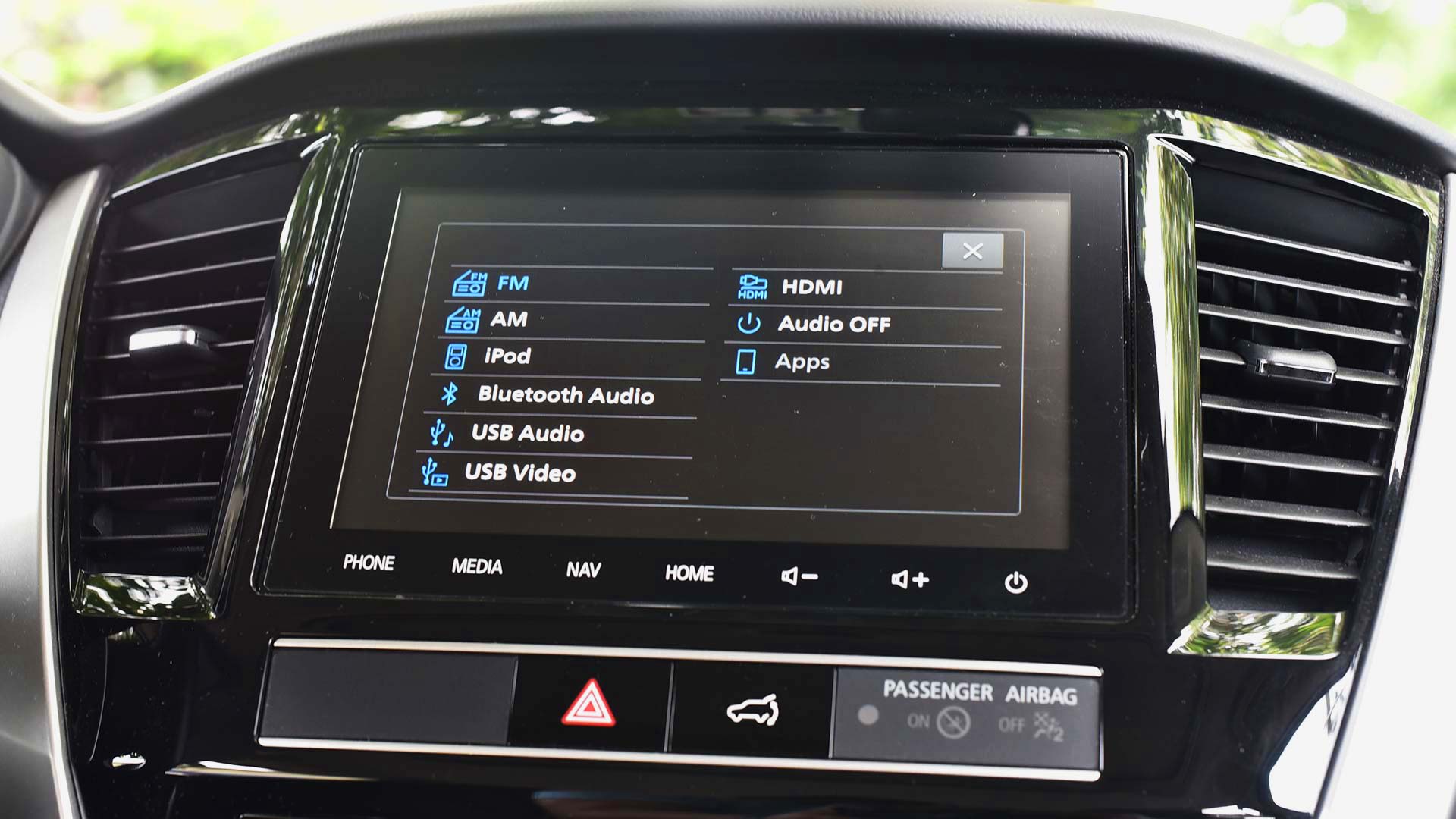 Mitsubishi has stuffed a boatload of amenities in the Montero Sport. The Android Auto- and Apple CarPlay-compatible eight-inch infotainment system is a breeze to use, and the sound produced through the audio setup is okay. The 360-degree-view monitor with parking sensors, the rear cross-traffic alert system, and the blind-spot warning with lane-change assist are also very nifty additions to the package.
ADVERTISEMENT - CONTINUE READING BELOW ↓
The automatic liftgate with the hands-free function as well as the adaptive cruise control  and paddle shifters all feel heaven-sent, and I found myself using these more than I expected to. If only all vehicles in this segment had these features as standard.
I wasn't able to use the Mitsubishi smartphone app that allows control over certain vehicle functions. I also wasn't able to try out the ultrasonic misacceleration mitigation (for SUA incidents) and the forward-collision mitigation systems, but I never intended to, anyway. Nevertheless, all these are also welcome additions that I'm certain many people will find more use for than I did.
Verdict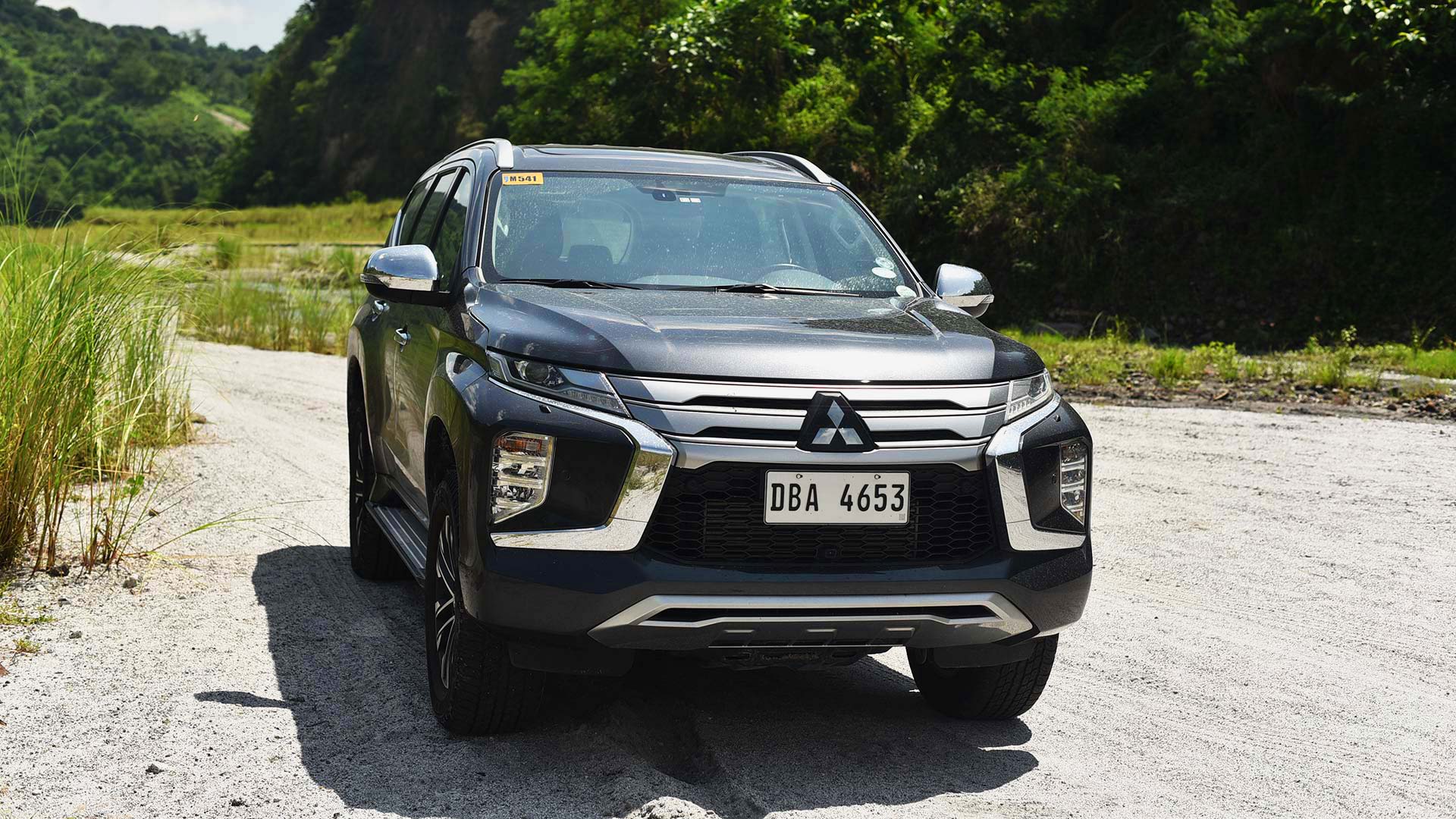 ADVERTISEMENT - CONTINUE READING BELOW ↓
I'm going to be brutally honest: P2,298,000 feels like a lot of money to pay for a seven-seat midsize SUV, even when you think about MMPC's recent price cut. Taking a look at all the other offerings in the segment, though, the price tag is easily justifiable.
The top-spec Montero Sport may be slightly more expensive than the range-topping Terra or Everest, but it's still about P100,000 more affordable than its true rival—the top-of-the-line Fortuner. So, if you're trying to pick solely among these midsize SUVs, then this is just as good a choice as any.
So, how do I think the Montero Sport will fare against the competition in the foreseeable future? After spending a good amount of time with the vehicle, I have a simple answer to that: It'll do just fine. As newer iterations of its rivals make their way over to our market in the coming years, I'm confident this 'aging' Montero will still be able to give other midsize SUVs a run for their money.
ADVERTISEMENT - CONTINUE READING BELOW ↓
SPECS: 2021 Mitsubishi Montero Sport GT 4WD AT
Price: P2,298,000
Engine: 2.4-liter turbodiesel I4
Power: 181hp @ 3,500rpm
Torque: 430Nm @ 2,500rpm
Transmission: 8-speed automatic
Drive layout: four-wheel drive
Seating: 7
Score: 18/20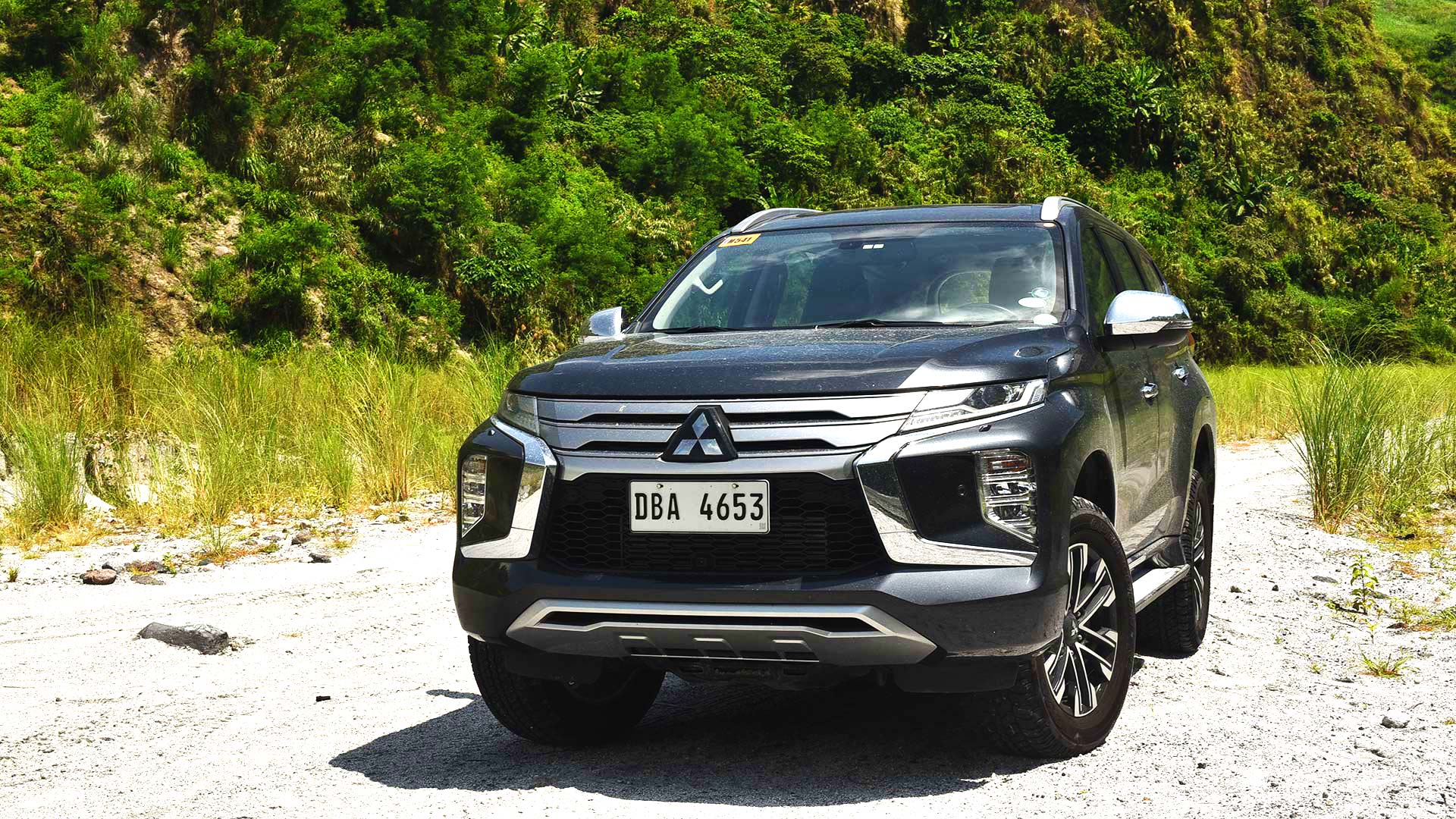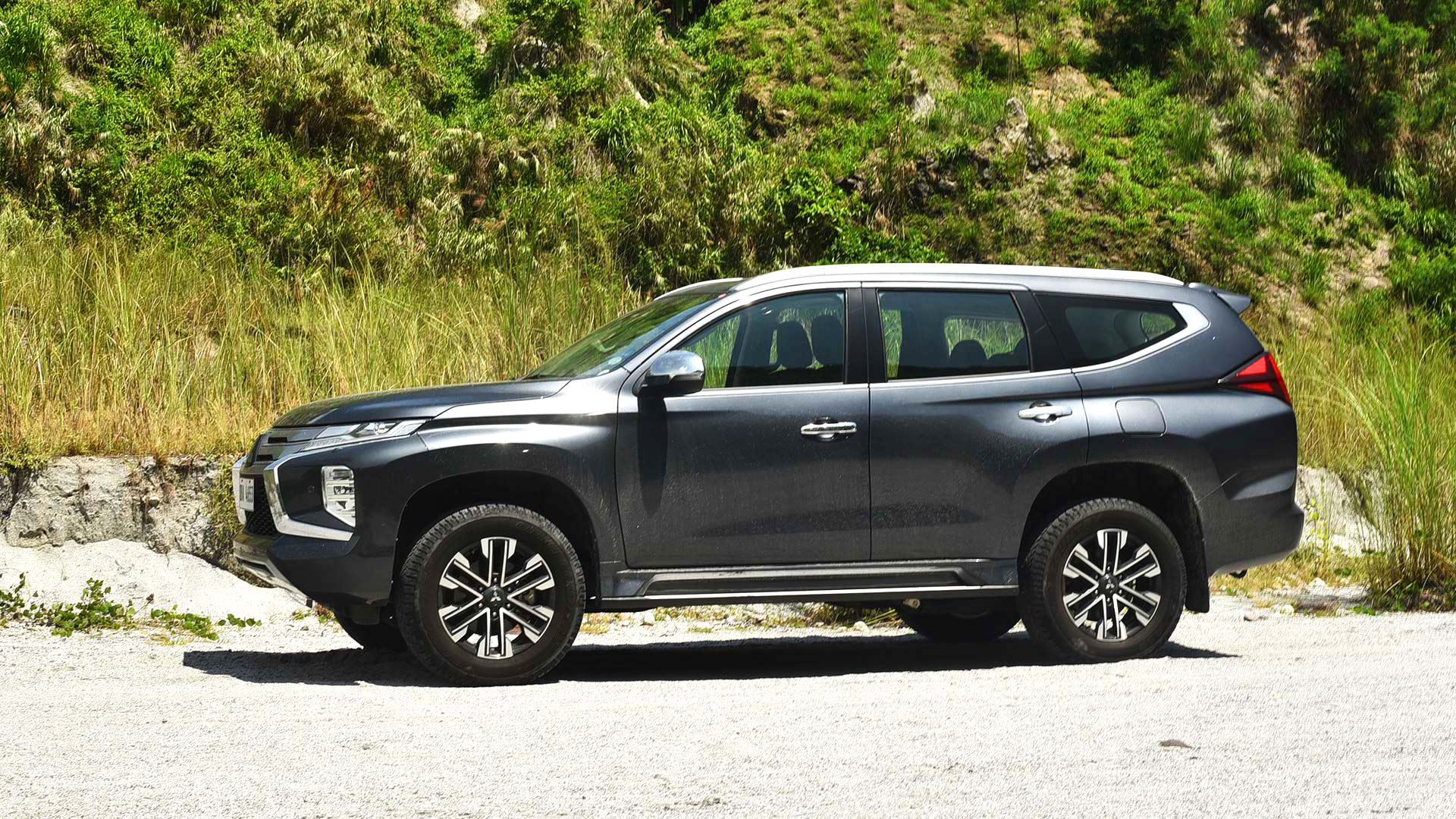 ADVERTISEMENT - CONTINUE READING BELOW ↓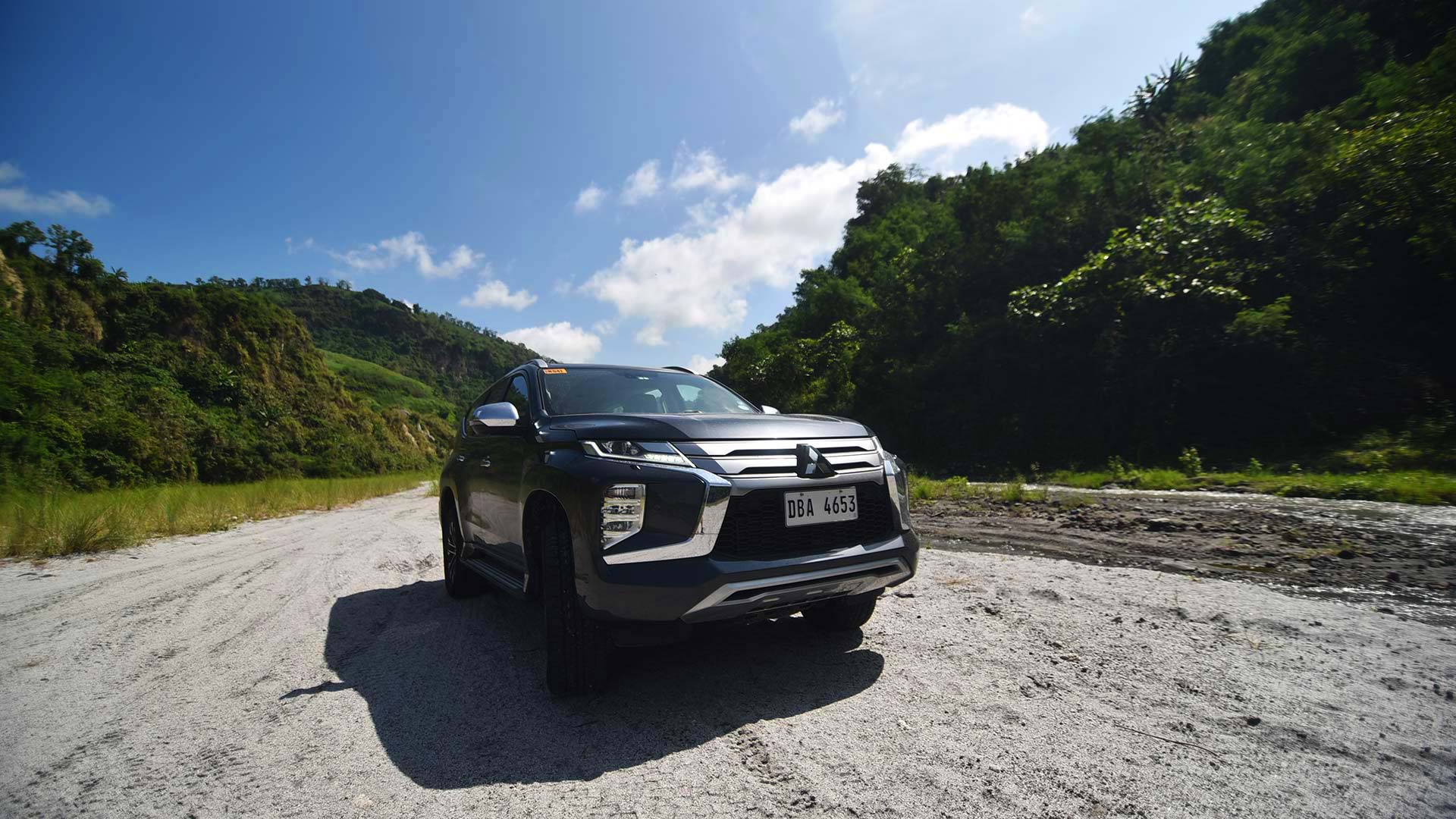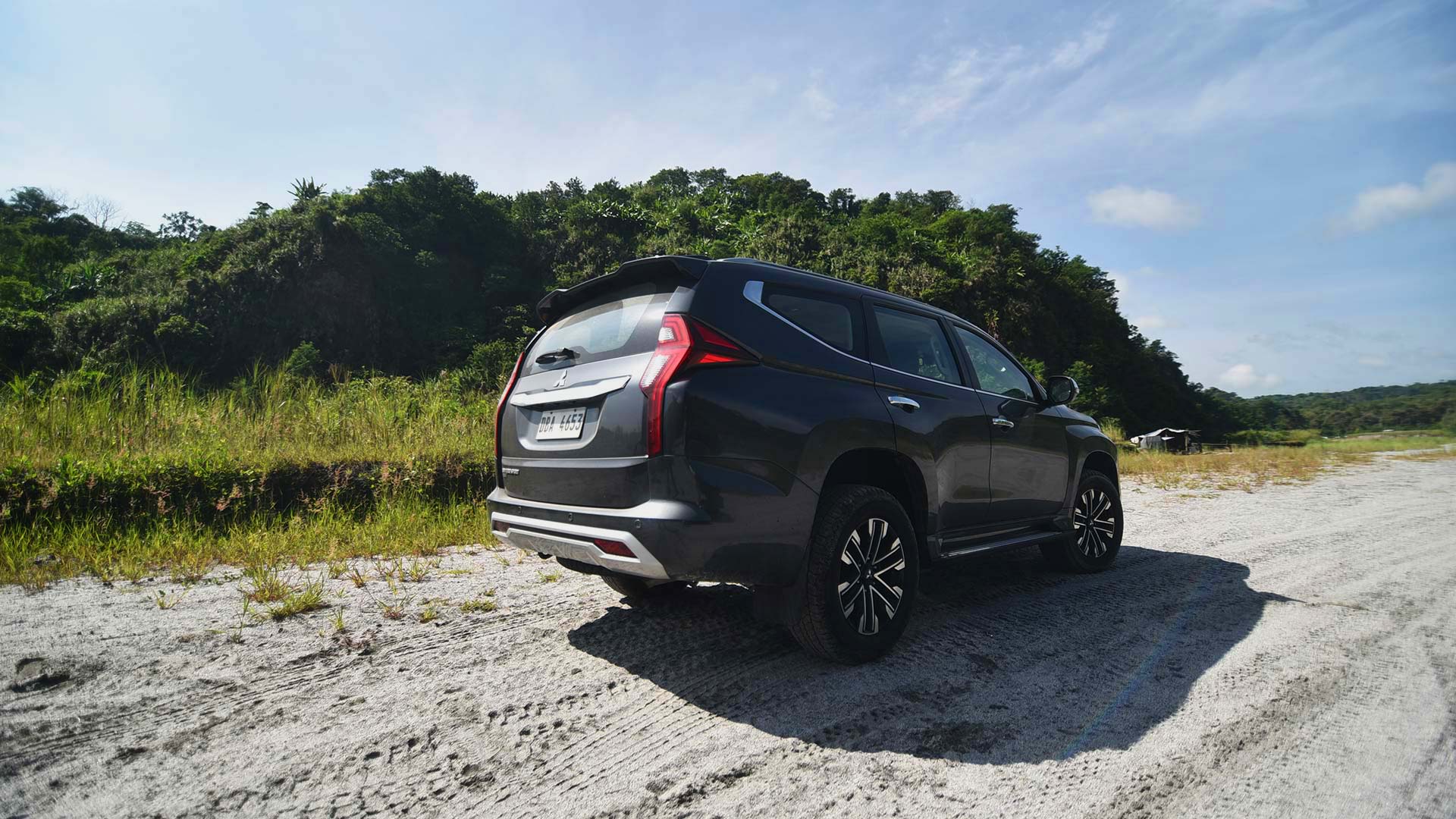 ADVERTISEMENT - CONTINUE READING BELOW ↓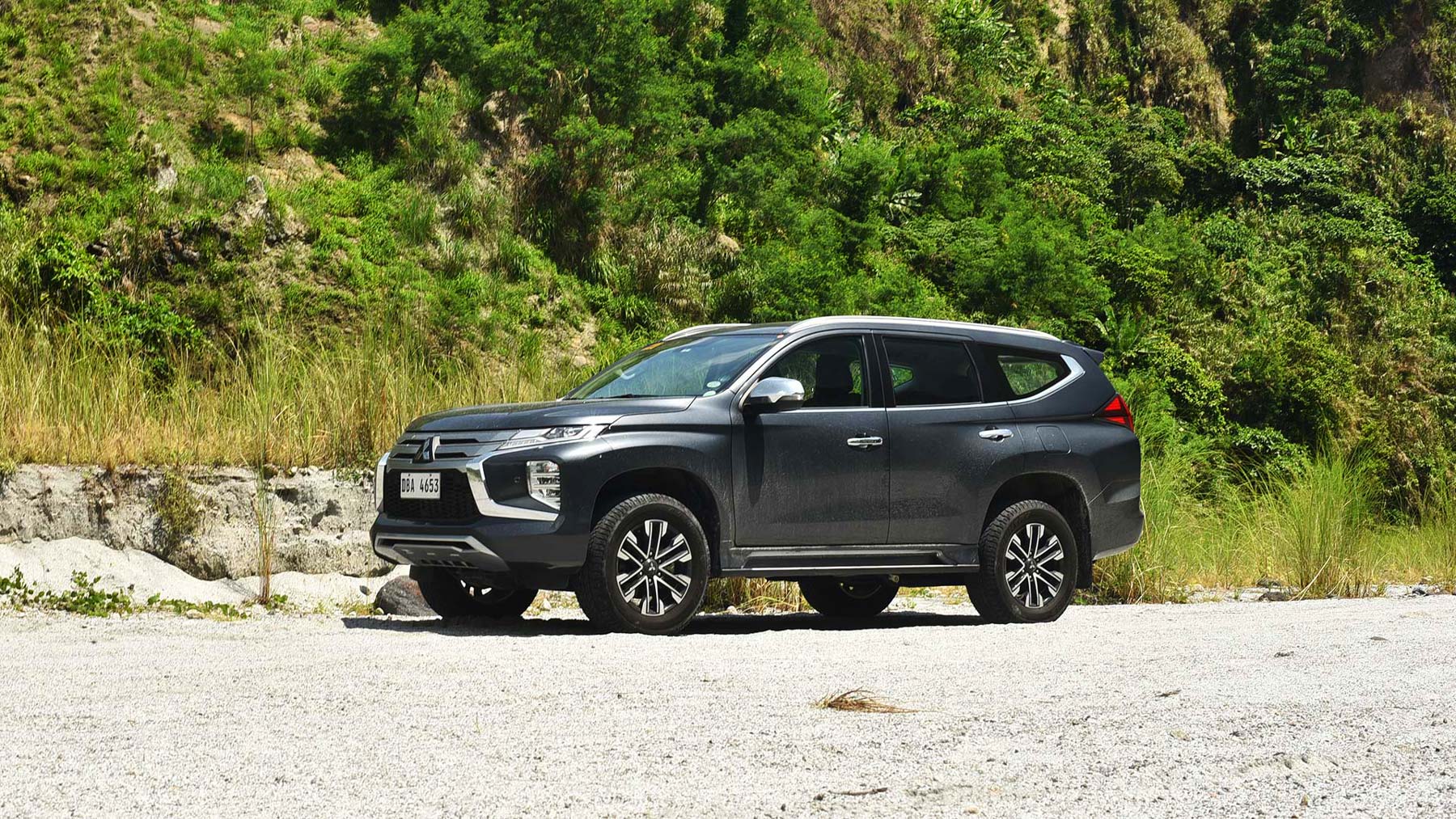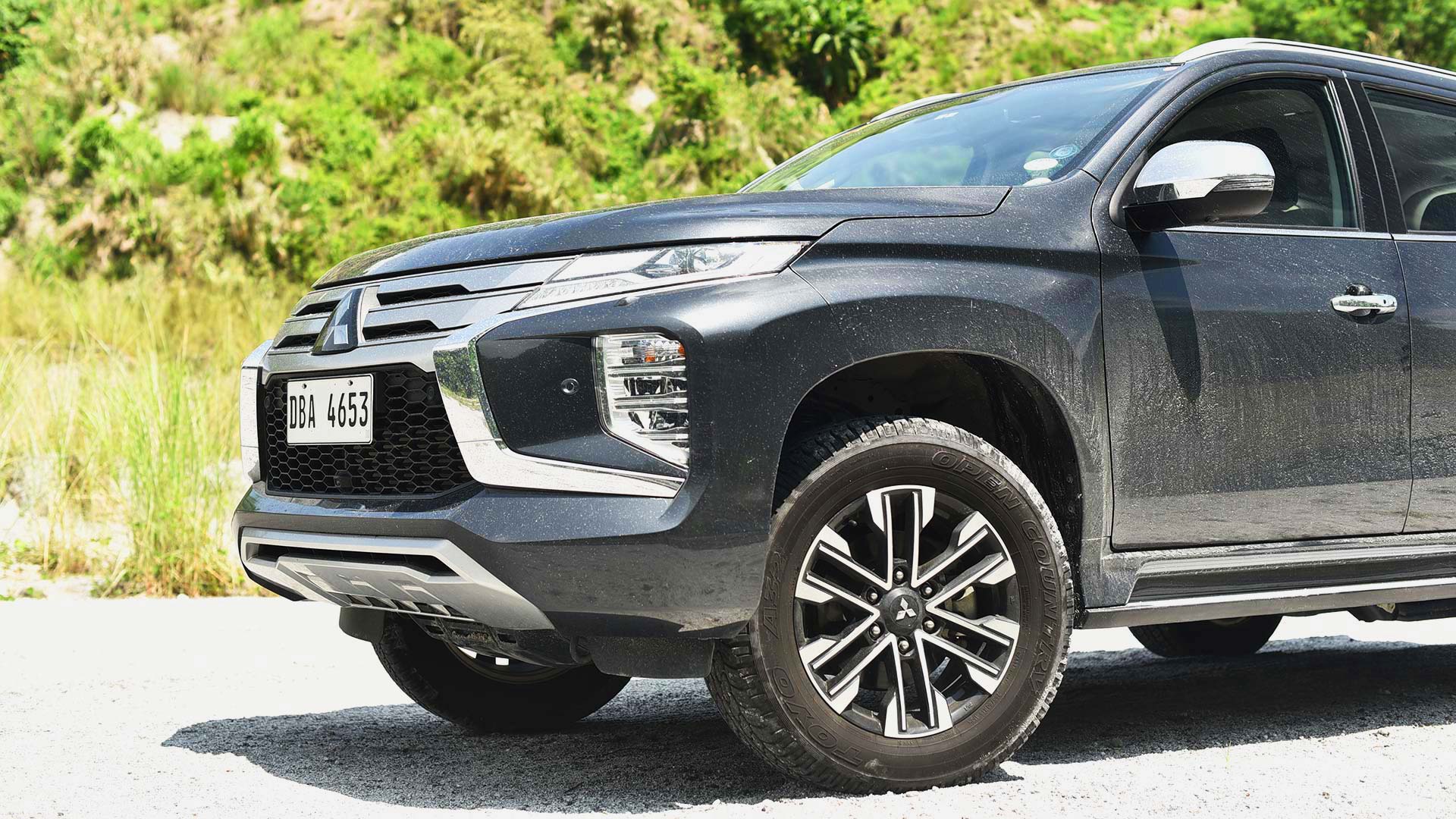 ADVERTISEMENT - CONTINUE READING BELOW ↓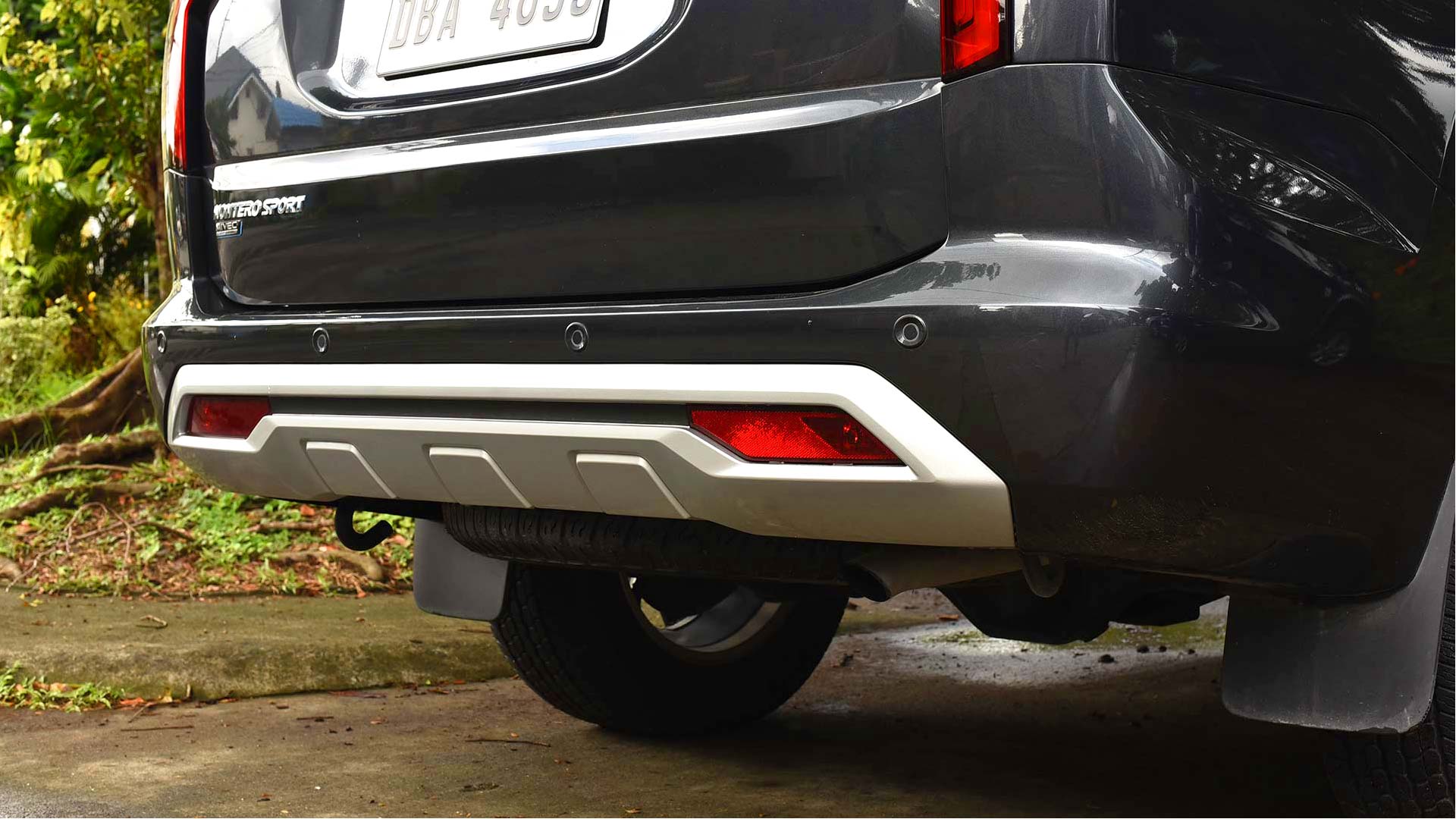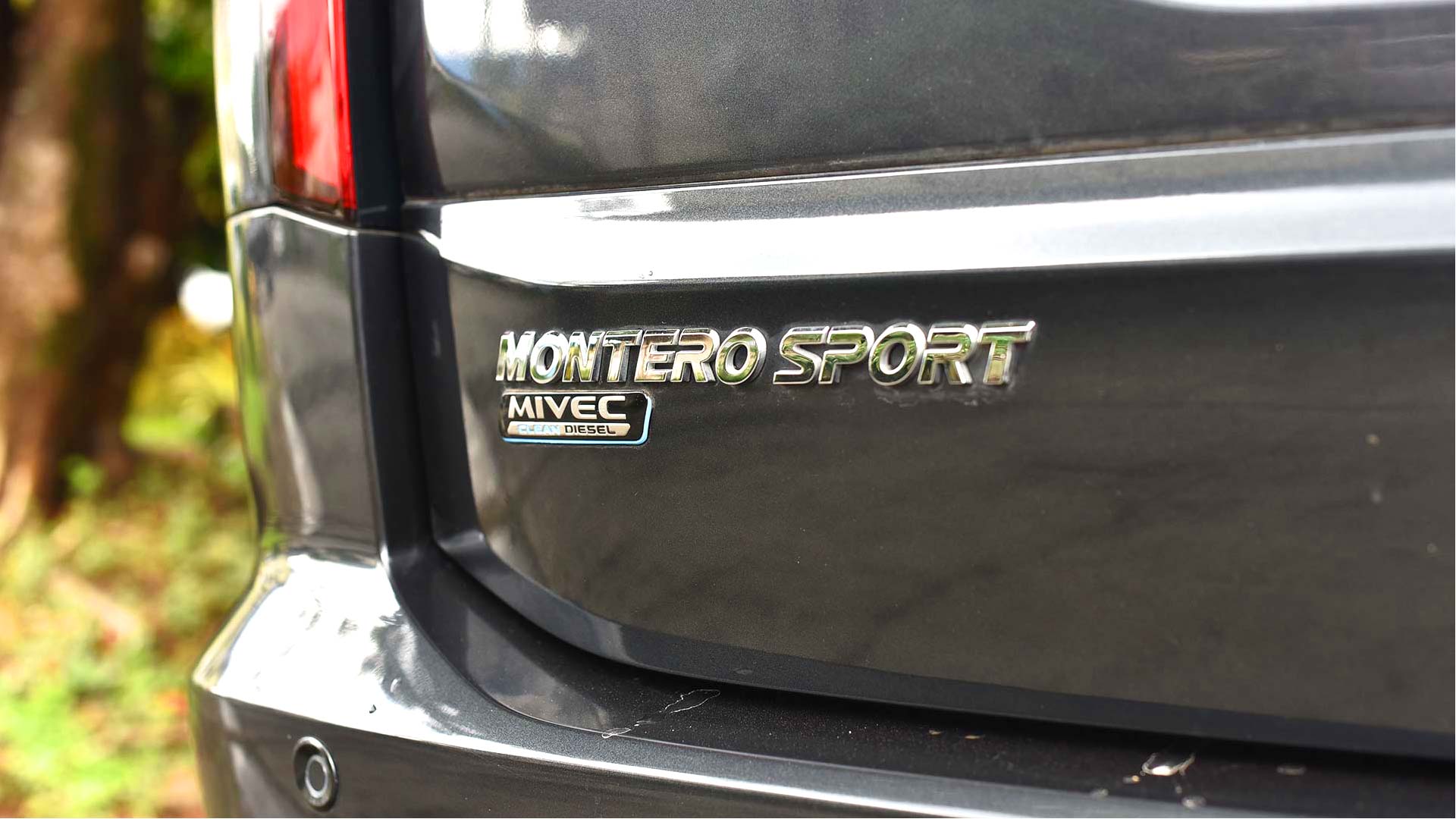 ADVERTISEMENT - CONTINUE READING BELOW ↓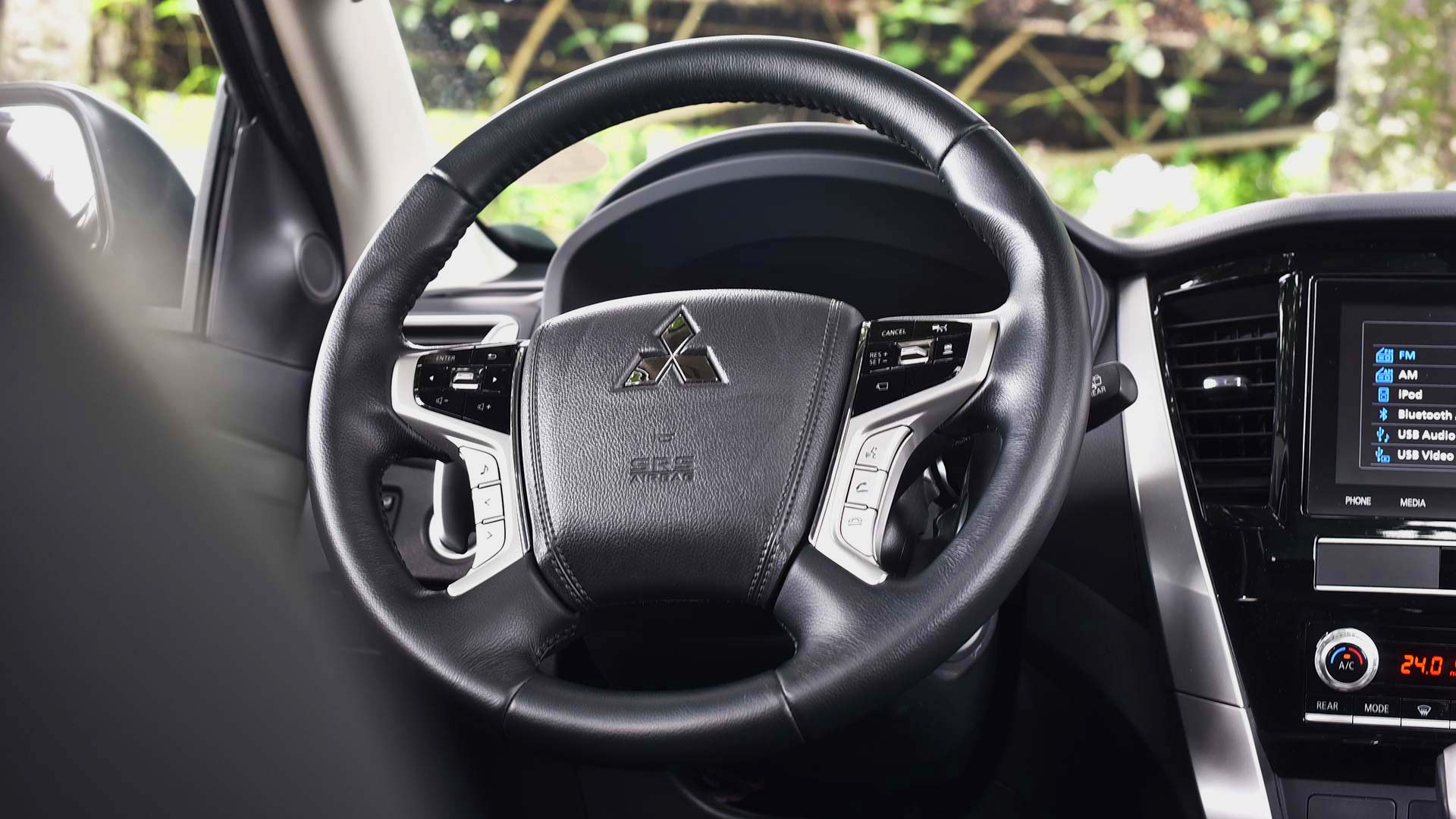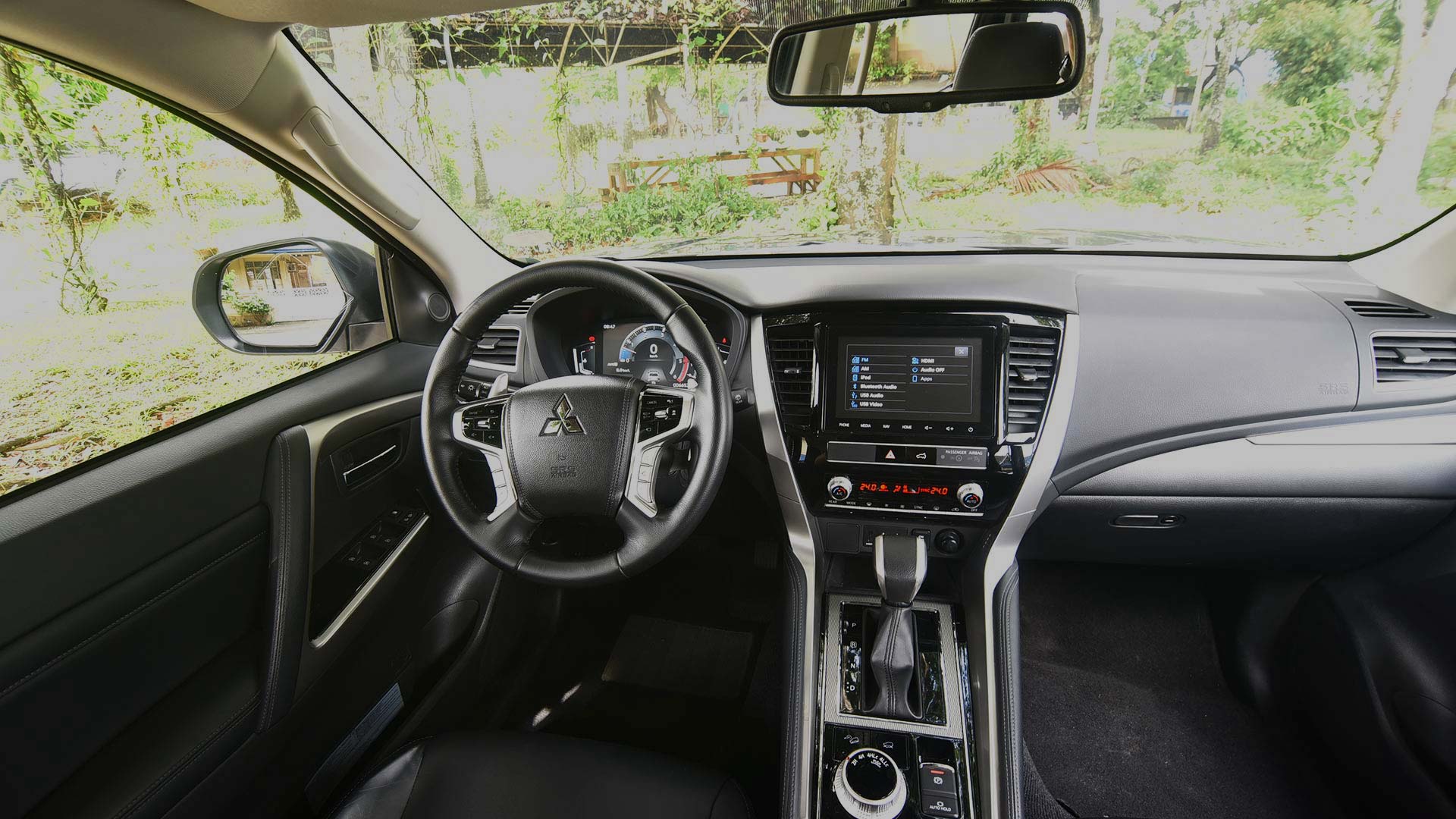 ADVERTISEMENT - CONTINUE READING BELOW ↓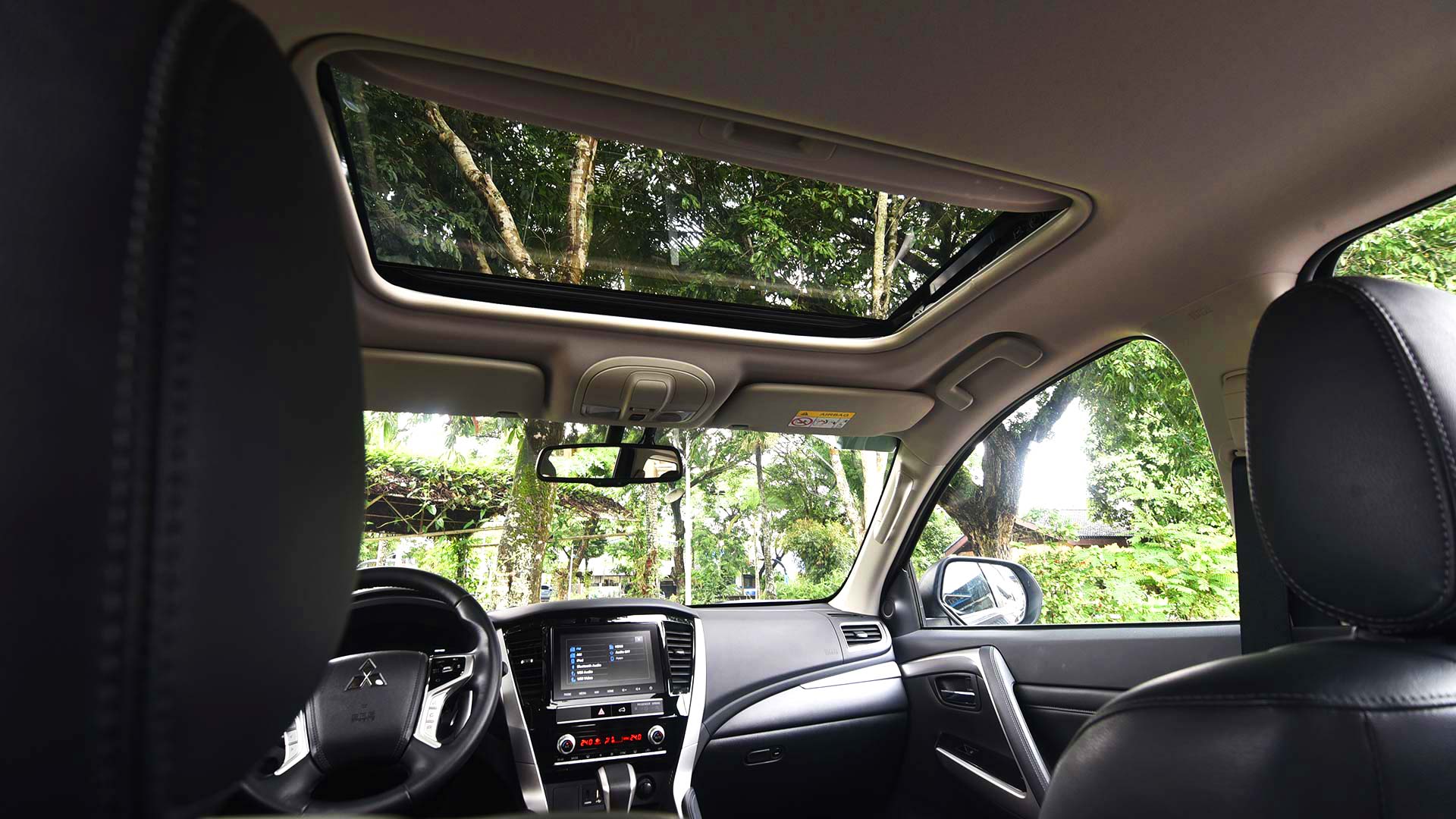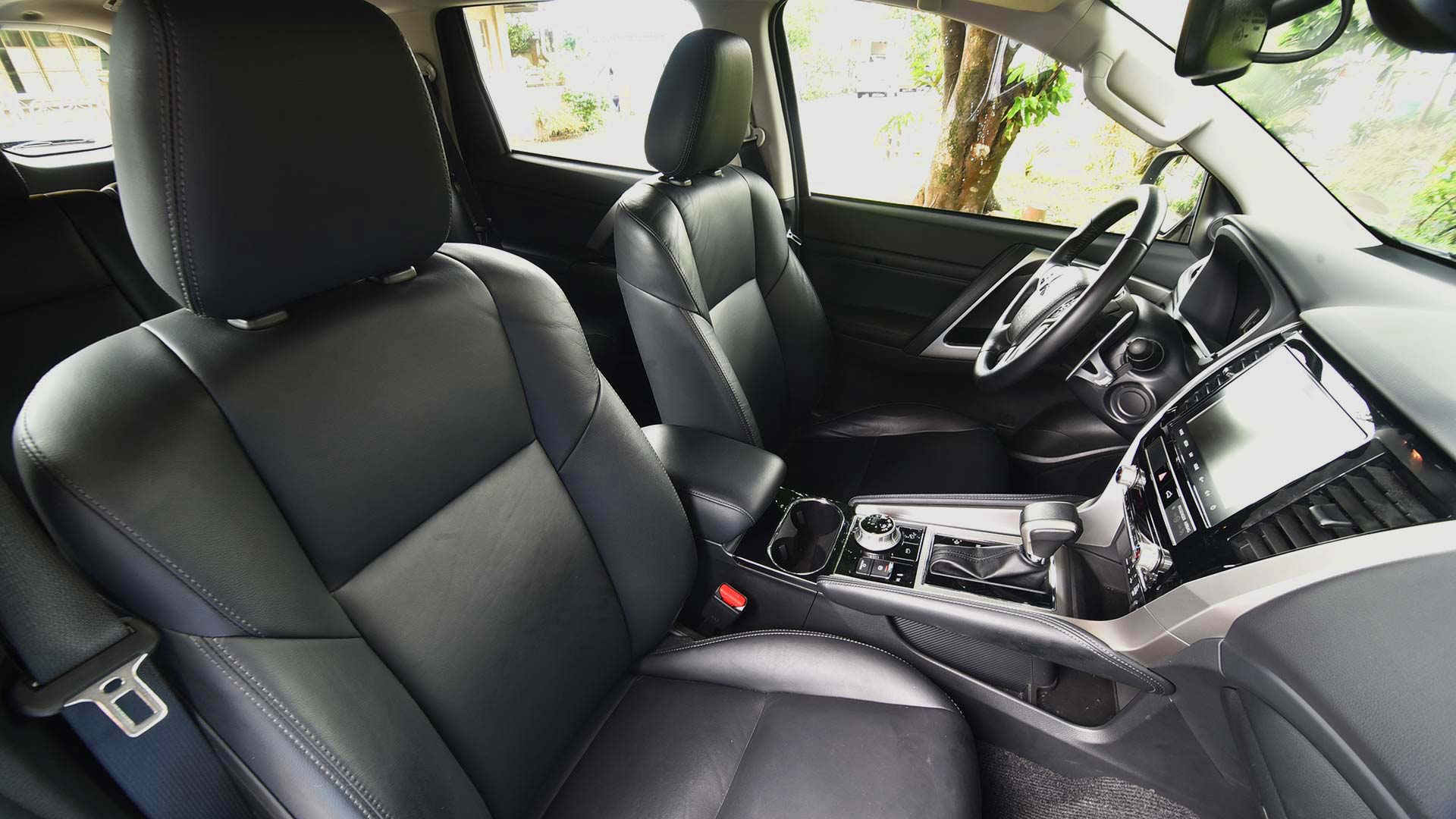 ADVERTISEMENT - CONTINUE READING BELOW ↓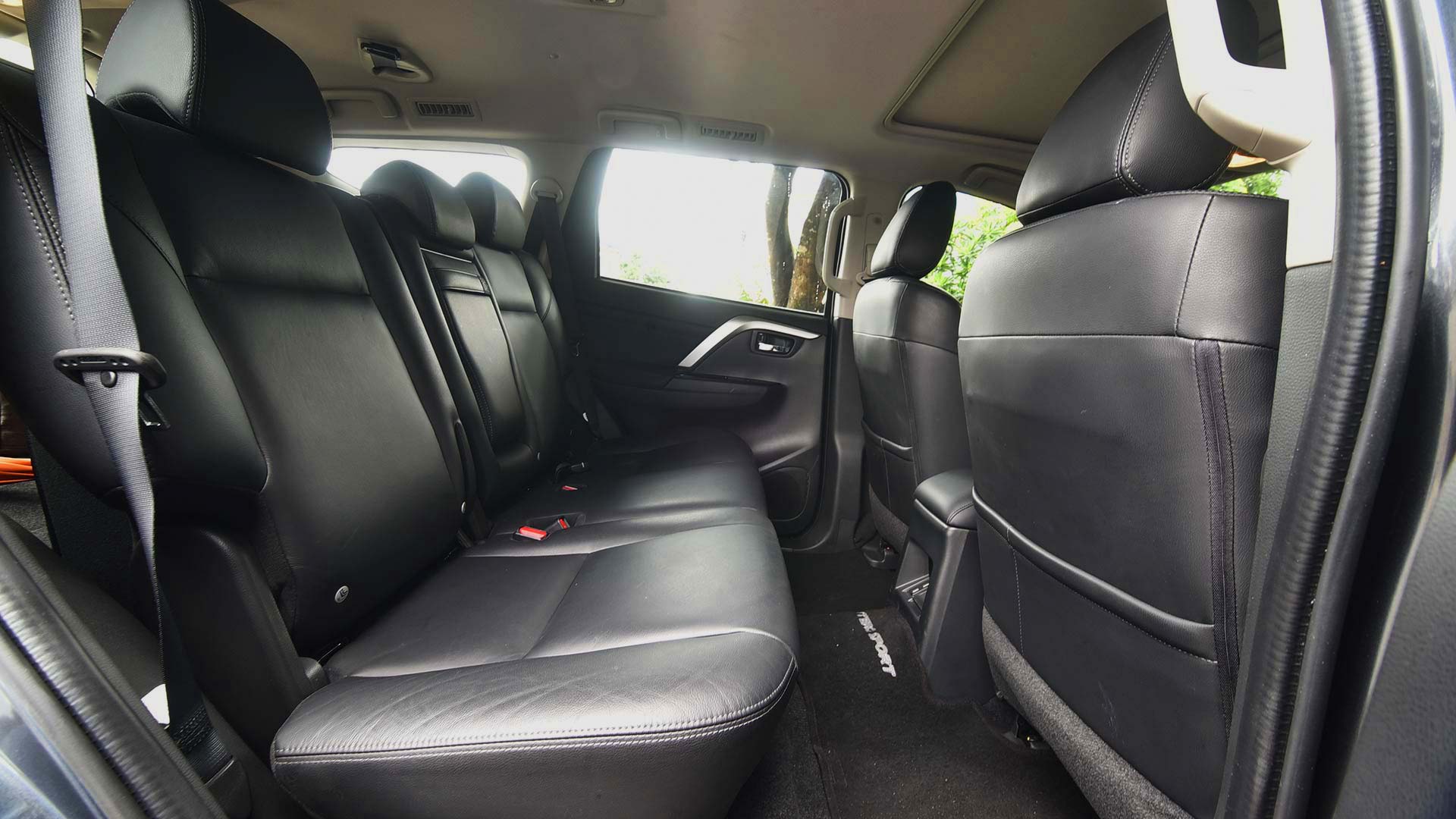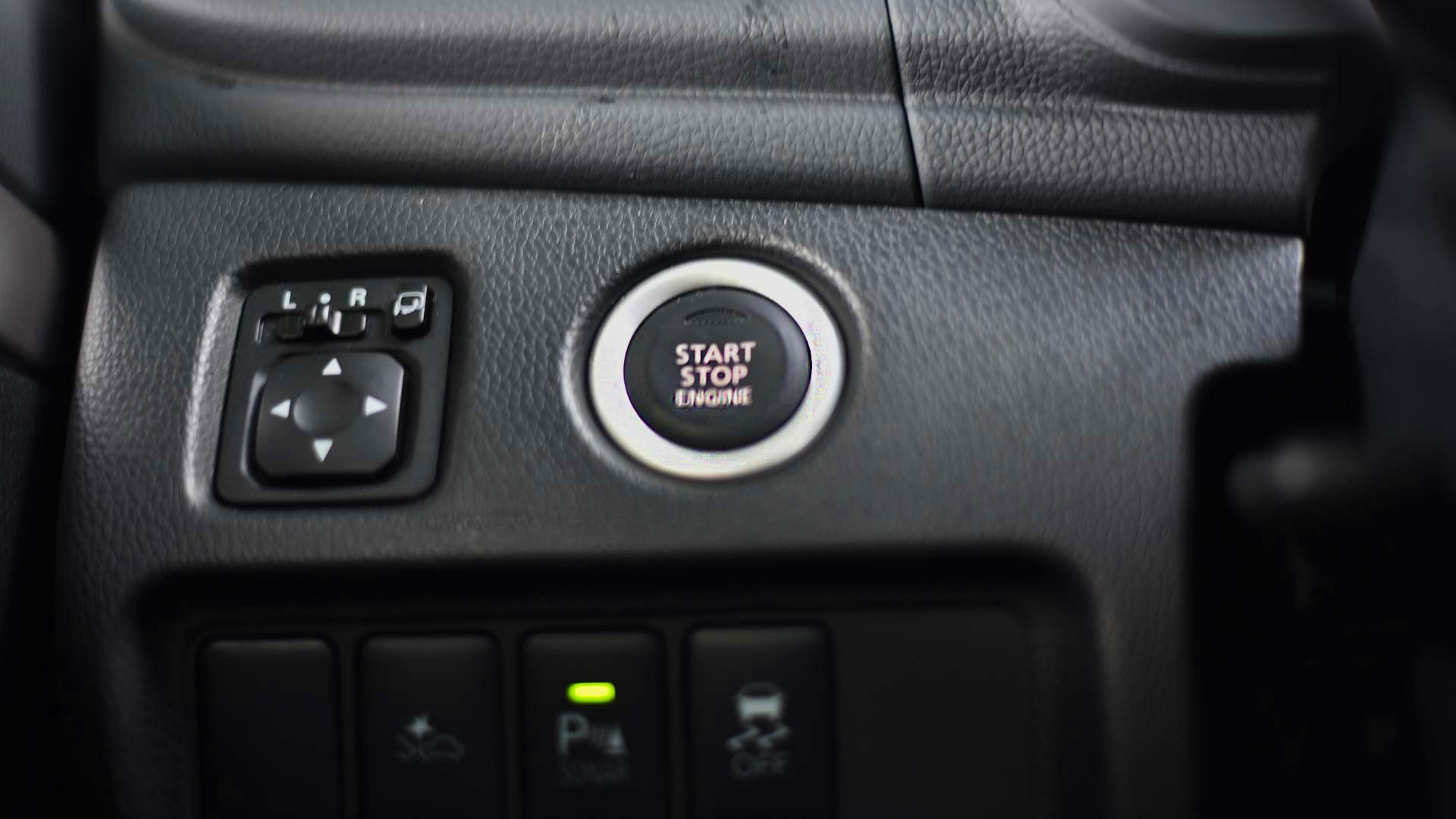 ADVERTISEMENT - CONTINUE READING BELOW ↓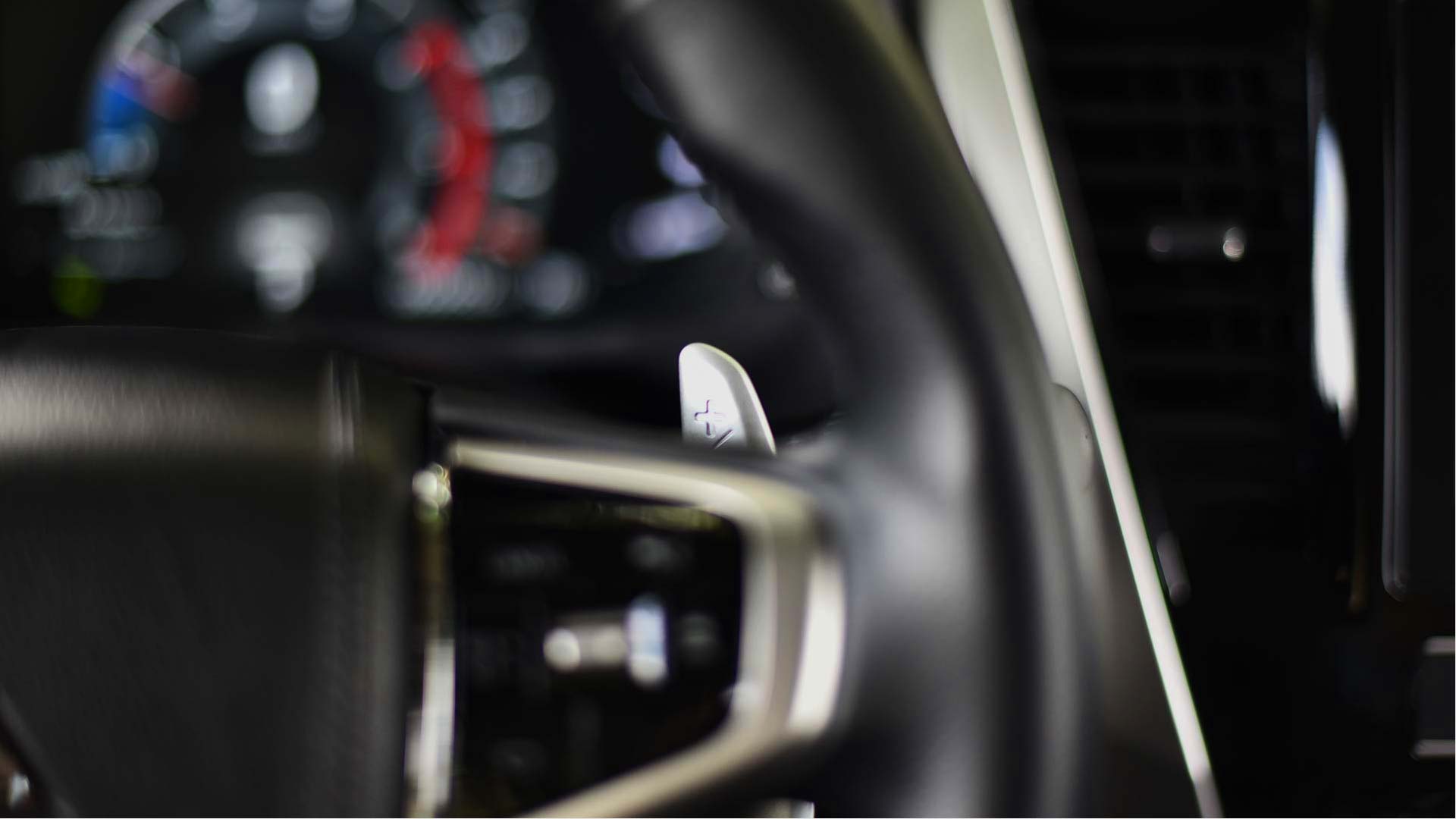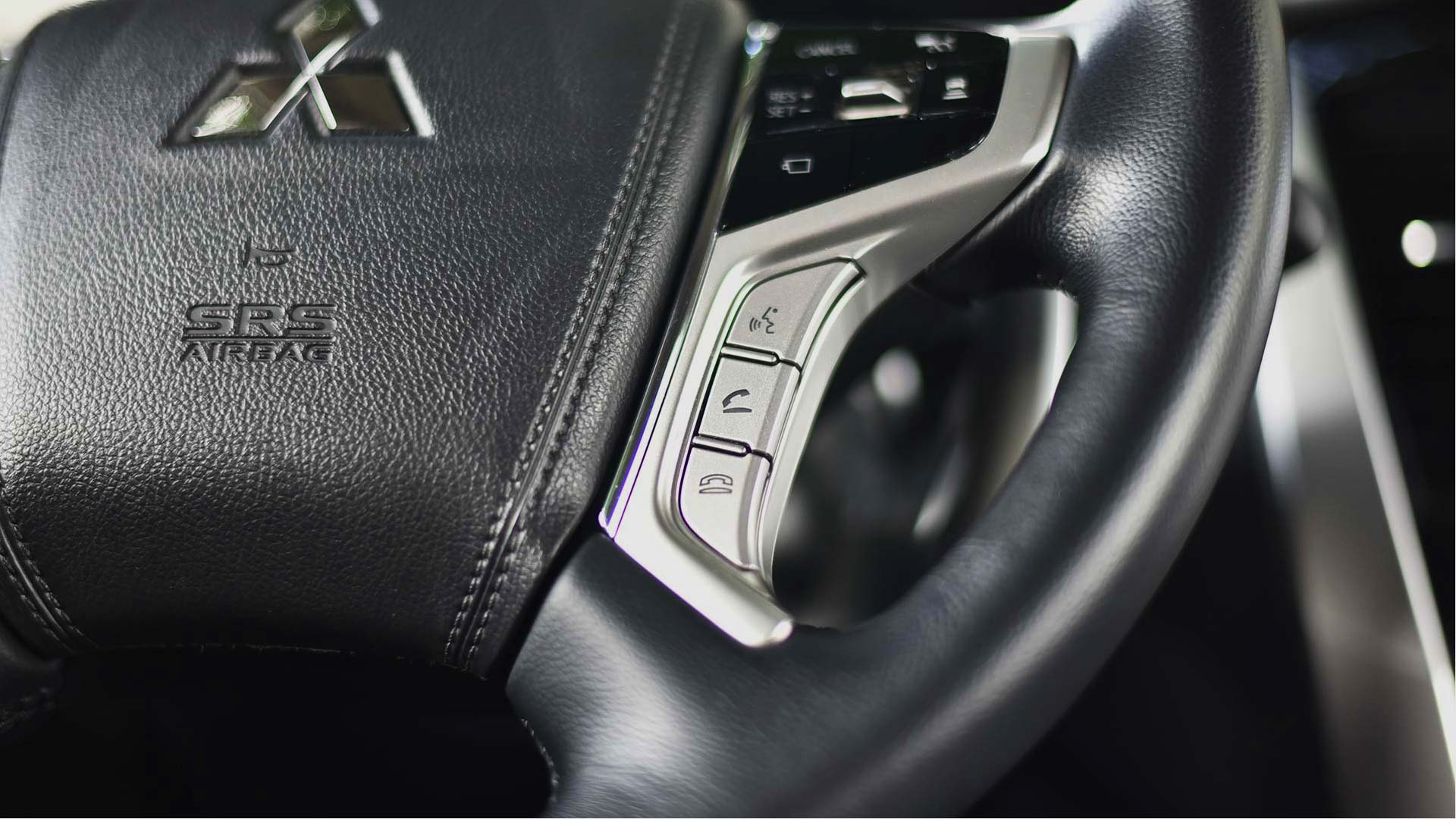 ADVERTISEMENT - CONTINUE READING BELOW ↓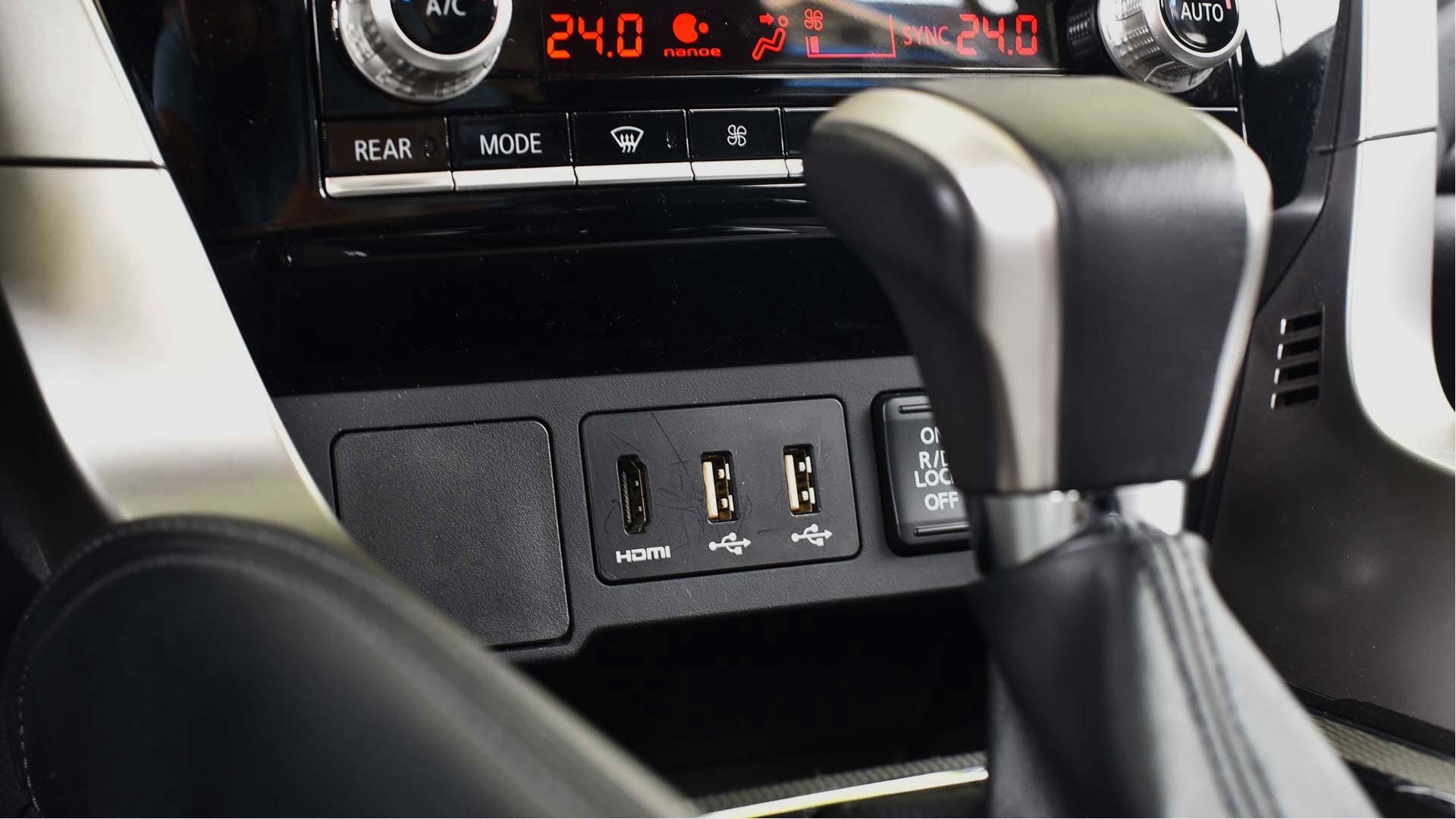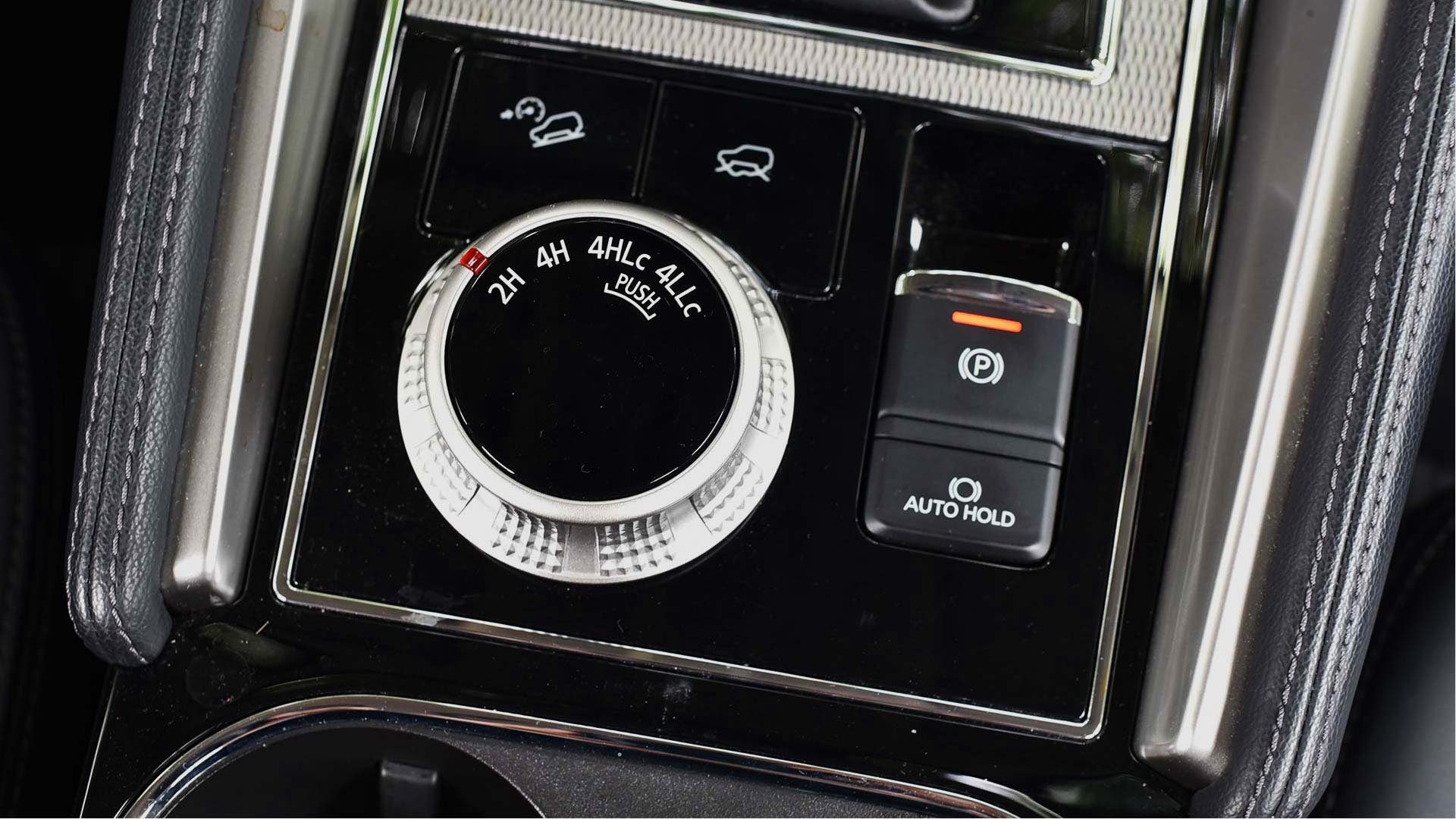 ADVERTISEMENT - CONTINUE READING BELOW ↓