Fifteen years on, the Toyota Fortuner is still going strong. This is the truck that redefined what it means to be a pickup-based passenger vehicle in this market, causing a paradigm shift and starting an arms race that has led to PPVs with the same kit, luxury, and technology as executive sedans of yesteryear. But with the increasingly stiffer competition, does the newly facelifted second-generation Fortuner still have what it takes to conquer all comers? And more important, does the new top-of-the-line LTD variant have what it takes to conquer the luxury PPV segment?
Styling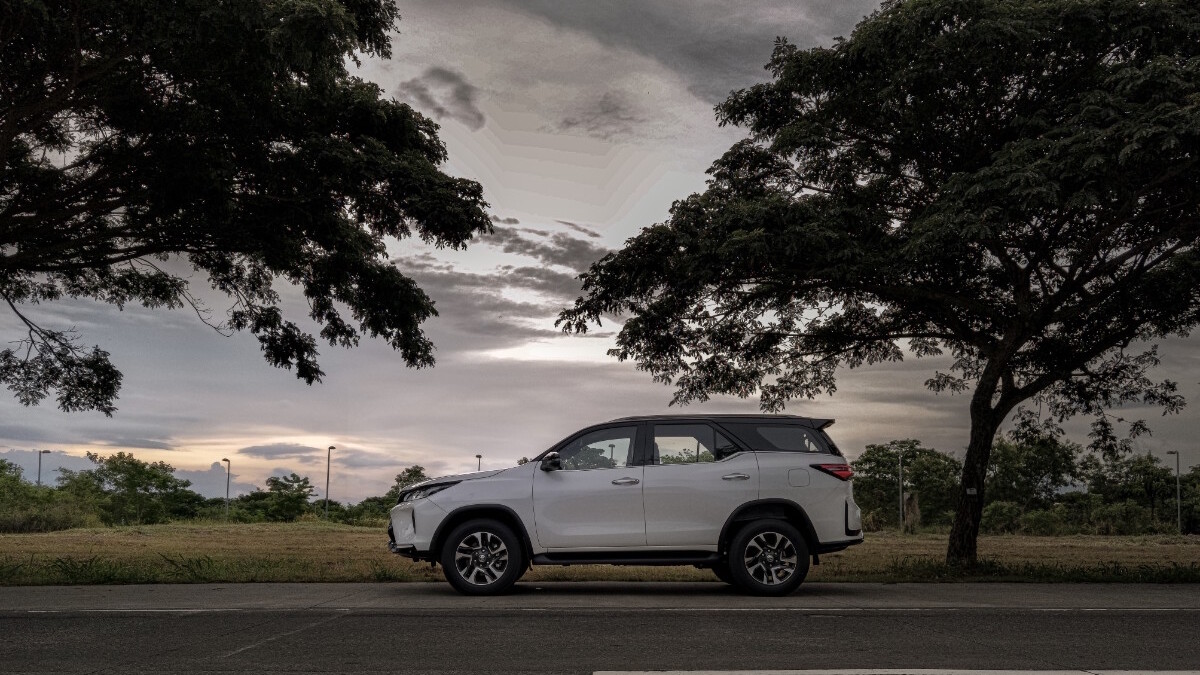 ADVERTISEMENT - CONTINUE READING BELOW ↓
The Fort retains the sleek, modern lines as the pre-facelift model, but with a new front bumper and LED lighting. It maintains that same sort-of quasi-Lexus/LC feel as before, and shies away from the big-maw look other Toyota products are sporting nowadays. The hooked headlights have been straightened out, and the odd 'grinning skull' lower bumper has morphed into more of a 'grinning dog.'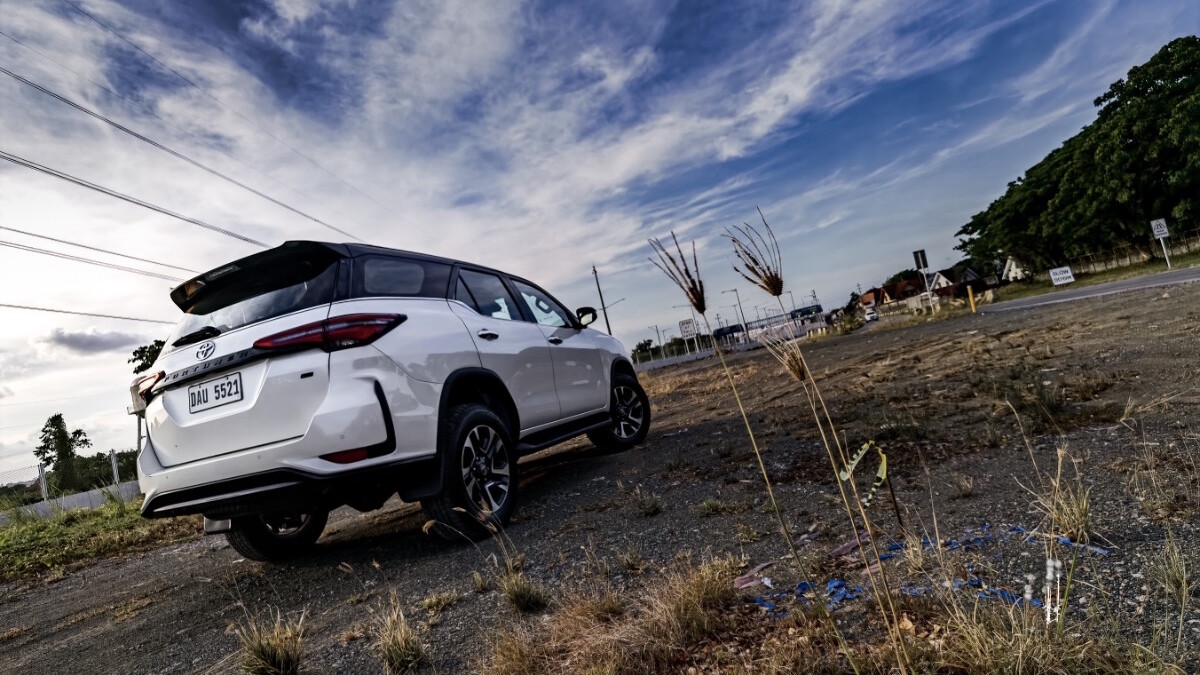 ADVERTISEMENT - CONTINUE READING BELOW ↓
Recommended Videos
The new top-dog LTD variant has full LED headlights and a more traditional bumper treatment—a sporty winged unit not unlike the one on the Geely Coolray, with tidier, almost Mazda-esque foglight surrounds. A contrast-colored black roof and glossy black accents, as well as sporty split-spoke 18-inch wheels, round out the look.
Interior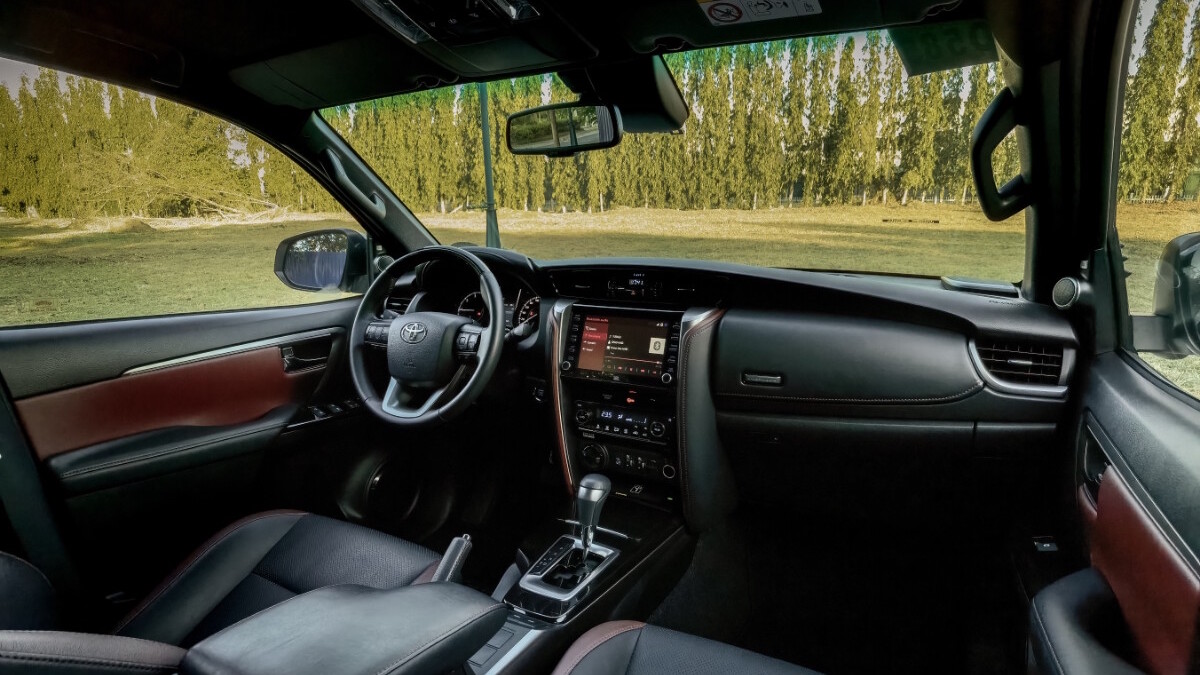 ADVERTISEMENT - CONTINUE READING BELOW ↓
The general shape of the interior remains unchanged. Yes, that includes the A/C-vent cupholders! Instead, Toyota has focused on adding touches of luxury here and there. Contrast-stitched black and red leather set the LTD apart from lesser Forts, while LED strips and accent lighting make for soothing ambience at night. The black plastic 'wood' on the center console feels a touch flimsy, and the wireless charging pad is quite deep and difficult to reach, but those are minor nits on an otherwise good design. The interior is big, roomy, and comfortable, though the third row is still not very roomy, and the bulky seats still take up a lot of space when folded up.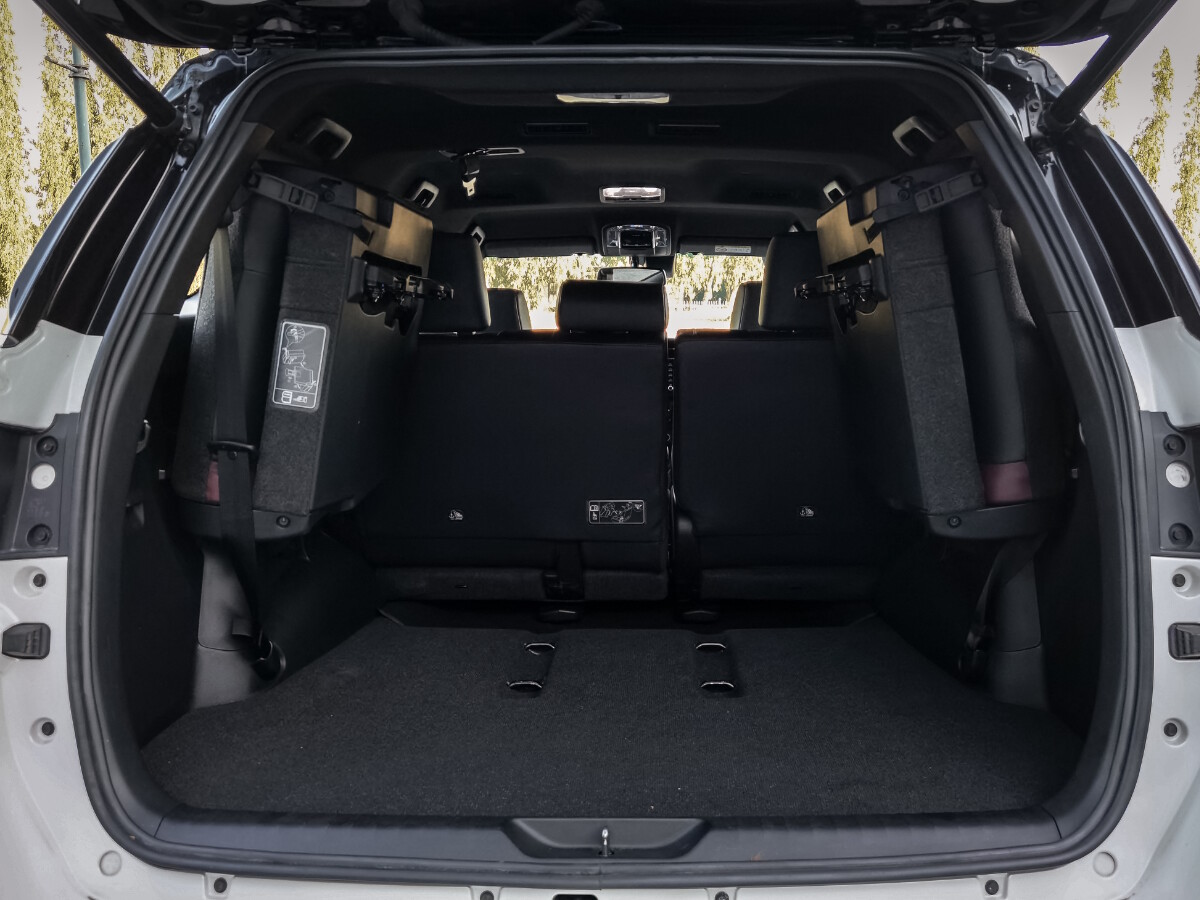 ADVERTISEMENT - CONTINUE READING BELOW ↓
That said, I managed to transport a dozen boxes' worth of cargo to the terminal with both rear rows folded up, the extra vertical space making up for the side-folding seats, so the Fort does do hauling duty well. And with the power-adjustable ventilated front seats and the tilt-and-telescopic steering wheel, I was quite comfortable hauling for hours on end.
Engine performance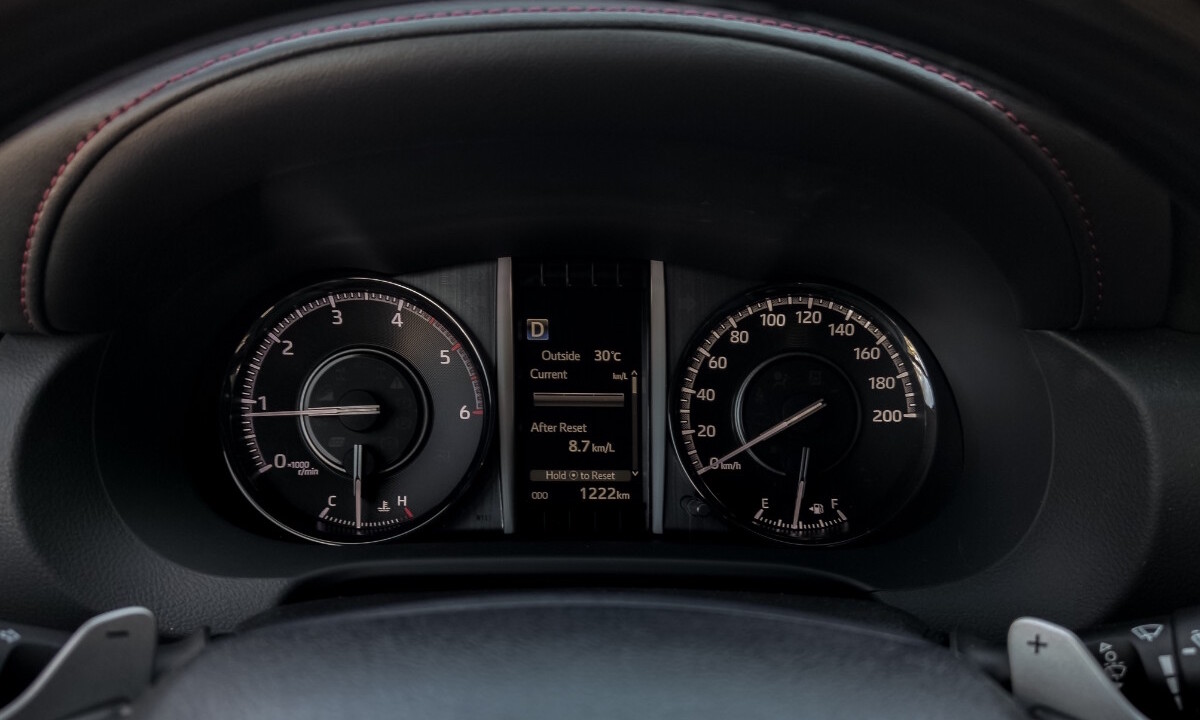 ADVERTISEMENT - CONTINUE READING BELOW ↓
The 2.8-liter turbodiesel under the hood has received some rather big upgrades in terms of power. Used to be that 130-160hp was a lot in this class. Now you need 180hp to merely get in the door. The Fort clears that requirement handily, with 201hp and 500Nm of torque, up from 174hp and 450Nm in previous years. This provides a major bump in performance, with 0-100kph now taking just 10sec with the six-speed automatic. Power is very smooth and linear, and won't feel much different to owners of the previous 2.8-liter, but keep your foot in it and there's an impressive extra surge of power over 2,500rpm, and you get power all the way until the transmission upshifts at 4k rpm.
Fuel economy doesn't seem to have been affected by the change at all. Despite the green engine, we saw 7-9km/L in city driving and 16-17km/L on the highway. The long sixth gear means no penalties for driving at 100kph versus 80kph. You can eke out 18-20 km/L at lower speeds, but you'll need to keep it in manual mode as the transmission tends to kick down a gear or two when you're going too slowly.
ADVERTISEMENT - CONTINUE READING BELOW ↓
Ride and handling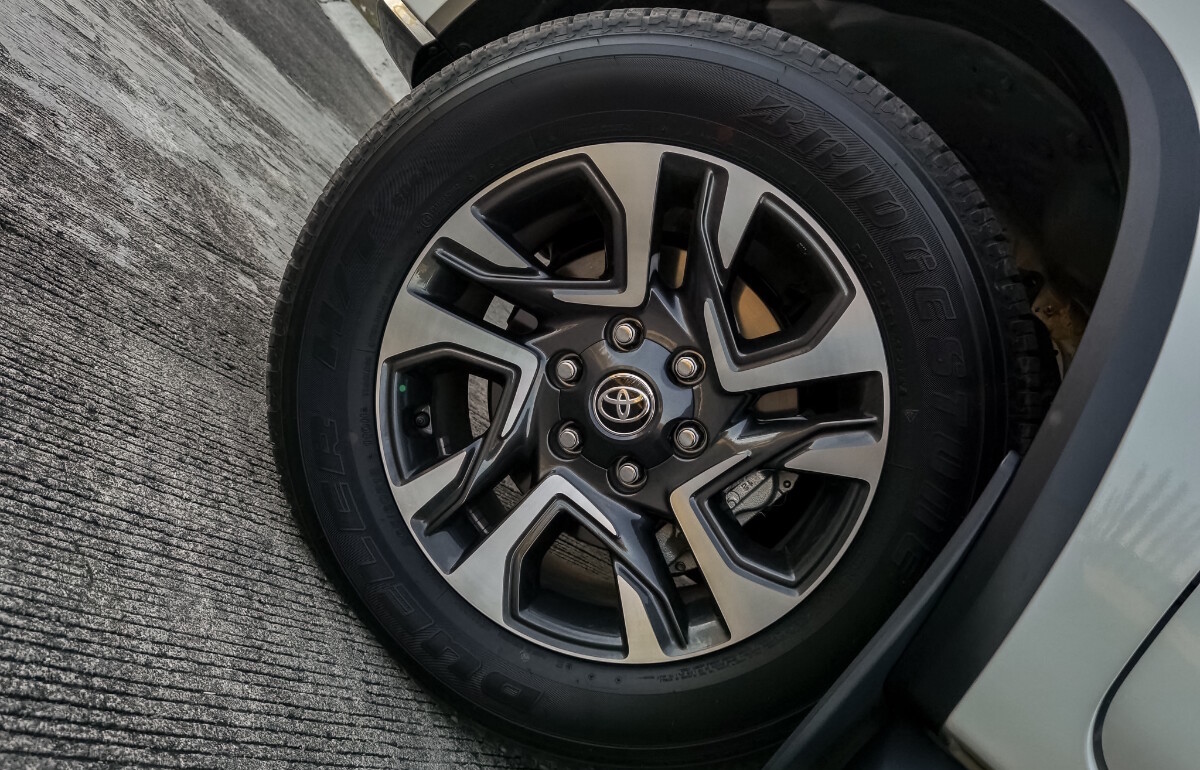 Okay, let's get this out of the way first: The ride still isn't best in class. Toyota has tweaked spring and damper rates and has lowered the recommended tire pressures down to 29psi, but the low-speed ride is still rather lumpy. The 265/60 R18 Bridgestone Dueler HT tires tend to dribble over sharp bumps, indicating a lack of damper rebound control, and there's some lateral slop, too, when you hit rocks and ruts on the trail. The soft spring rates also translate to quite a bit of body roll in fast turns. Things settle down somewhat with a full load, but it's still not as smooth as some competitors. Nothing unexpected for this class of car. At higher speeds, however, the Fortuner feels steady and secure. The steering is on the firm side, though not necessarily heavy, and is linear and predictable.
ADVERTISEMENT - CONTINUE READING BELOW ↓
Around town, the Fort is easy to drive, proximity sensors and panoramic camera monitors keeping you from scraping wheels and bodywork in tight parking spots. There's an option to keep those monitors running at up to 30kph in traffic, although the rearview monitor itself is a little finicky. There's also adaptive cruise control, lane-departure warning, and pre-collision safety systems to help out, though we didn't have occasion to use any of these features. Errant 'kamotes' seem to give the imposing LTD more respect than most trucks.
ADVERTISEMENT - CONTINUE READING BELOW ↓
Extra features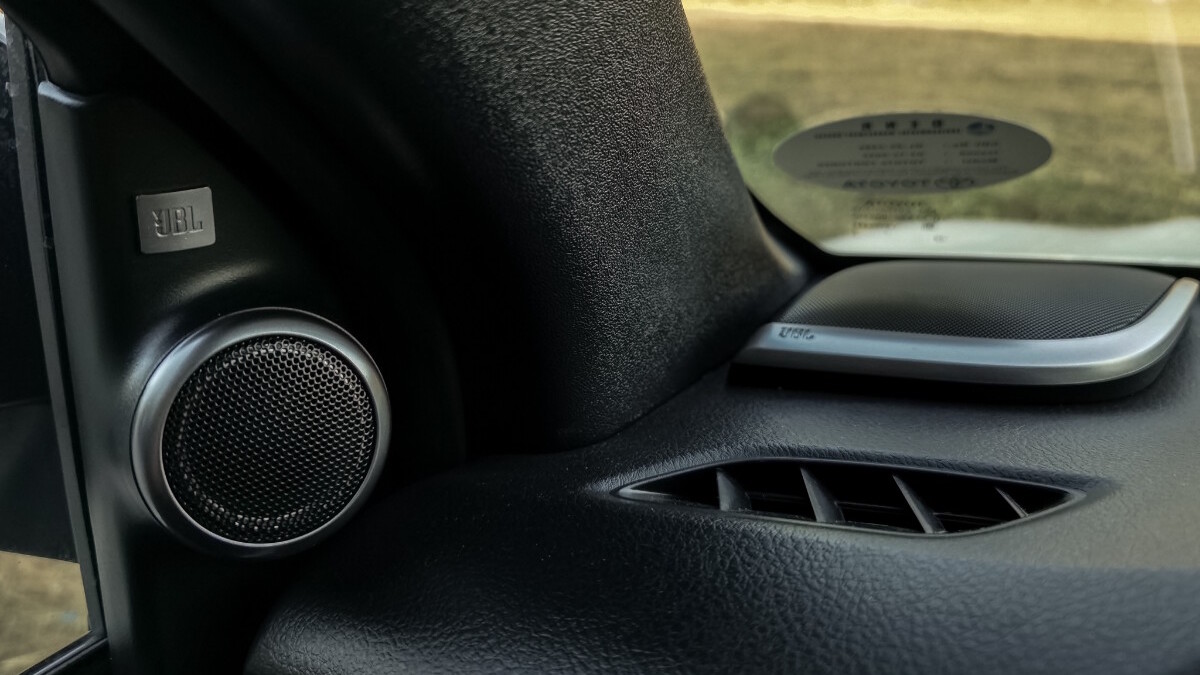 In terms of safety, the LTD comes with side curtain and knee airbags, which aren't available on lower variants. Keyless entry and ignition, remote-sensing locks, a powered tailgate, ventilated front seats, front and rear USB ports—2.1-amp ones, at that!—and a wireless charging pad for your smartphone are also available. There's also Apple CarPlay and Android Auto, and a rock-socking nine-speaker JBL sound system—a huge upgrade over the six-speaker system in other variants, with massive bass output and crisp sound definition.
ADVERTISEMENT - CONTINUE READING BELOW ↓
Unfortunately, the standard head unit can't maximize the JBL's capabilities, with limited sound adjustability. Sound quality will also vary massively between radio, MP3, and high-definition streaming music or files, the bass sounding weak and dull if you're only listening to the radio. You'll want high-resolution audio files or the high-quality option on your Spotify ticked on to really get your money's worth here. And while the JBL lacks warmth and low-end articulation compared with other high-quality stock systems, it's mighty fine for blowing out eardrums. Pro-tip: The frenetic drum solo on Band Maid's 'Freedom' is an entirely pleasant way to kiss your hearing goodbye.
Verdict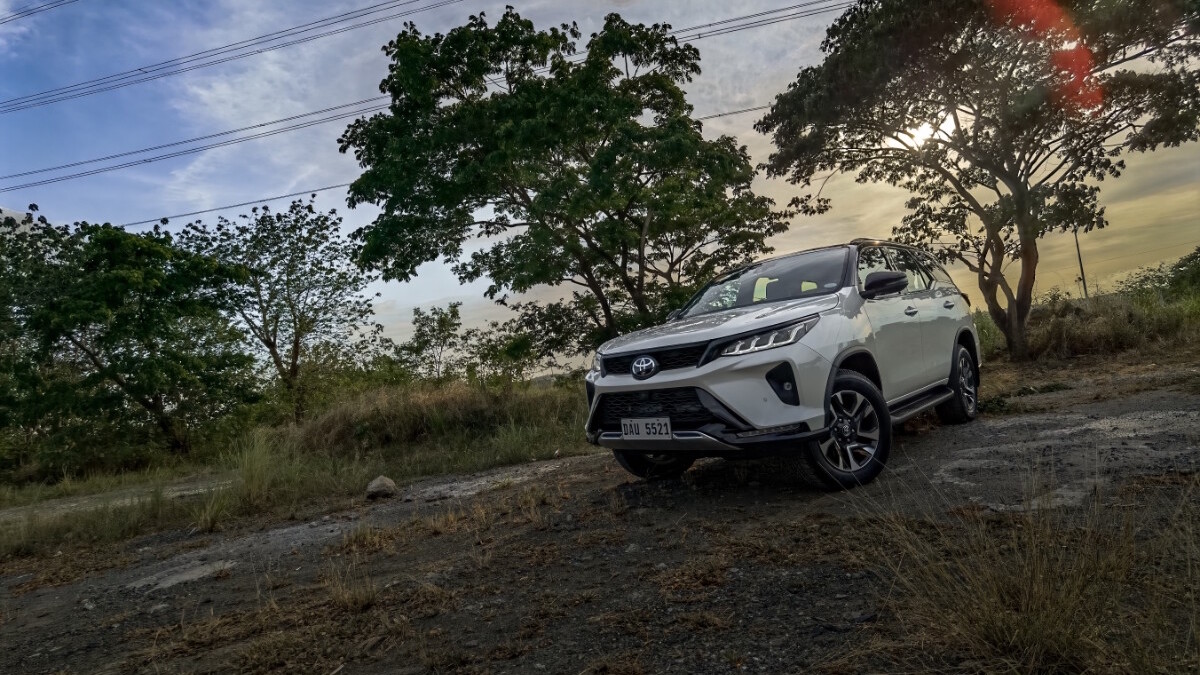 ADVERTISEMENT - CONTINUE READING BELOW ↓
So, are those gigawatt speakers worth P400,000 over the Fortuner Q? Consider that the Q also gets the full Toyota Safety Sense suite, the power tailgate, wireless charging, and leather. All that's really missing is the bodykit, the JBL speaks, the side curtain airbags, and the ventilated front seats. And other competitors in the P2.3-million range offer similar safety features and luxuries, as well as added amenities like 220V power or a panoramic moonroof.
Still, the Fortuner LTD is a fine stab at the new 'luxury' PPV class, with a great powertrain, an attractive cosmetic kit, great connectivity and gadget support, and the best stock PPV sound system I've yet tried, so far. I'm sure that Fortuner fans will find little to fault with such a well-rounded package. And with summer coming around, we could all use some damn air-conditioned seats.
SPECS: 2021 Toyota Fortuner 2.8 4x4 LTD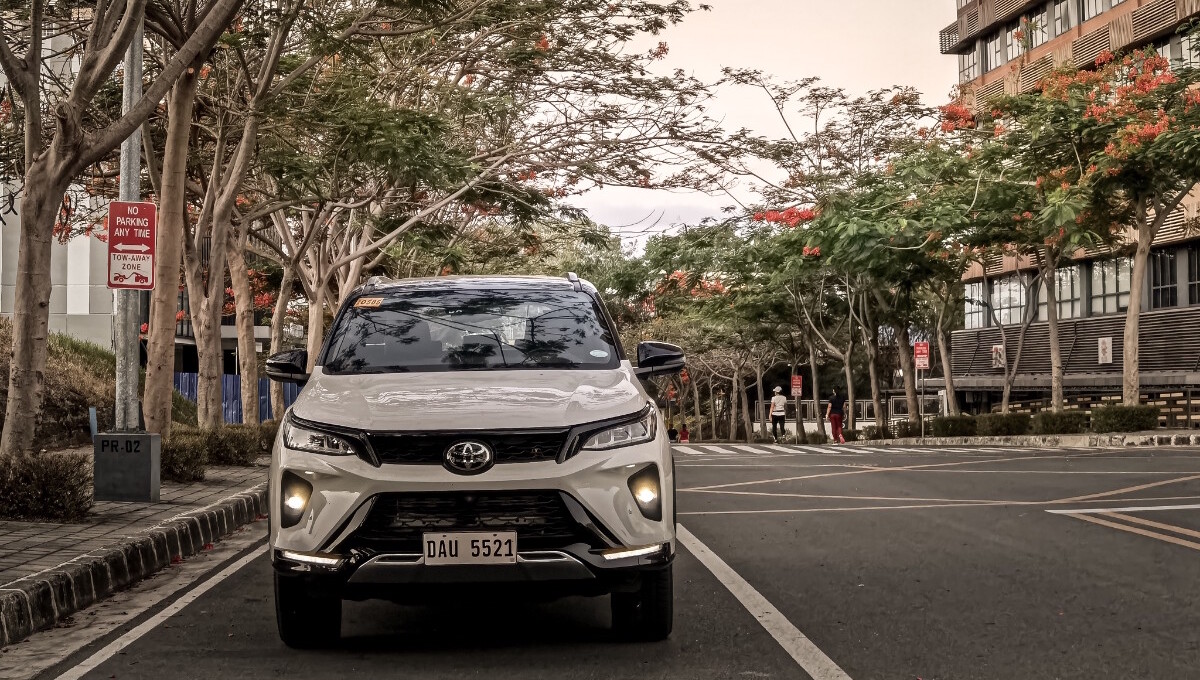 ADVERTISEMENT - CONTINUE READING BELOW ↓
Price: P2,529,000 (White Pearl Crystal Shine)
Engine: 2.8-liter turbodiesel I4
Power: 201hp @ 3,400rpm
Torque: 500Nm @ 1,600-2,800rpm
Transmission: 6-speed automatic
Drive layout: 4WD
Seating: 7
Score: 18/20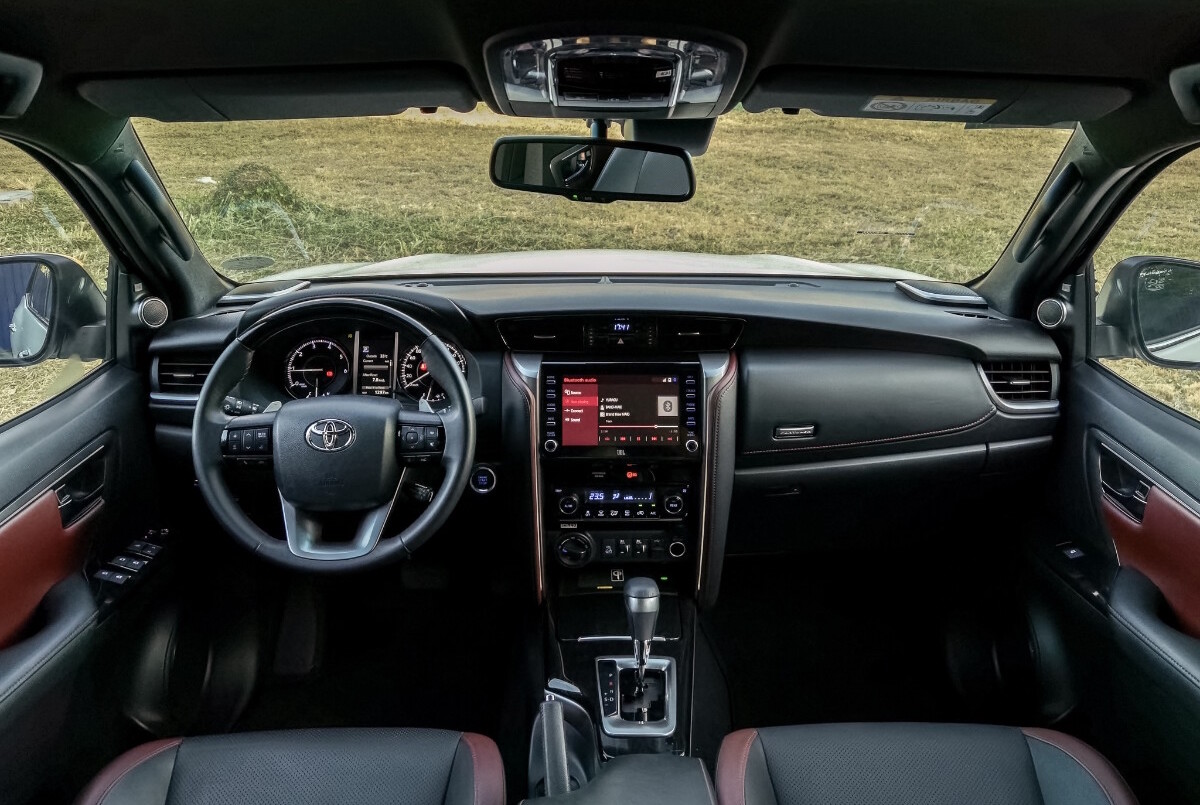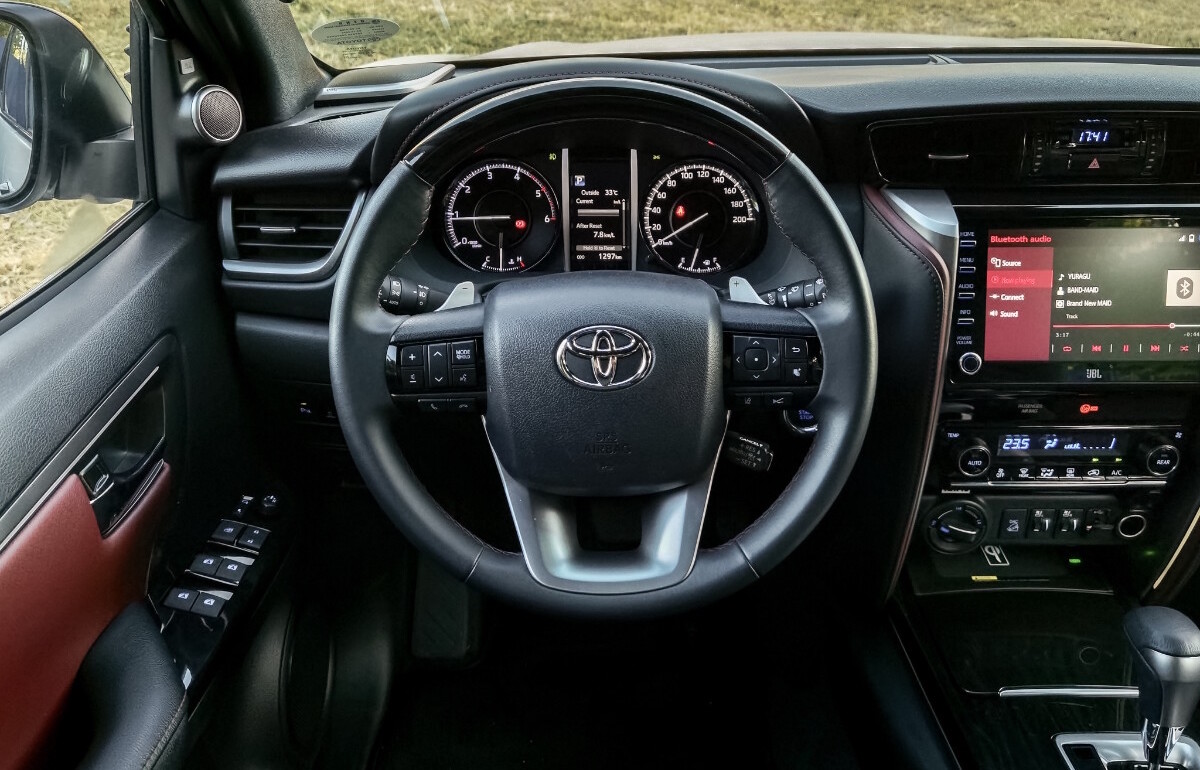 ADVERTISEMENT - CONTINUE READING BELOW ↓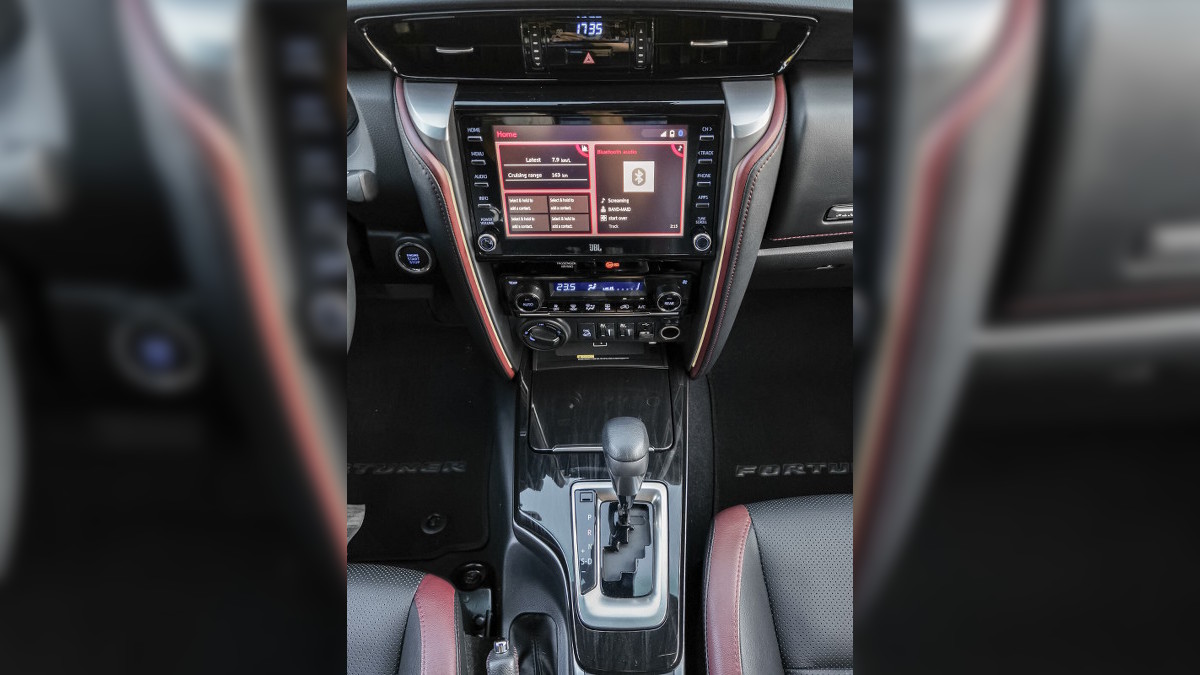 ADVERTISEMENT - CONTINUE READING BELOW ↓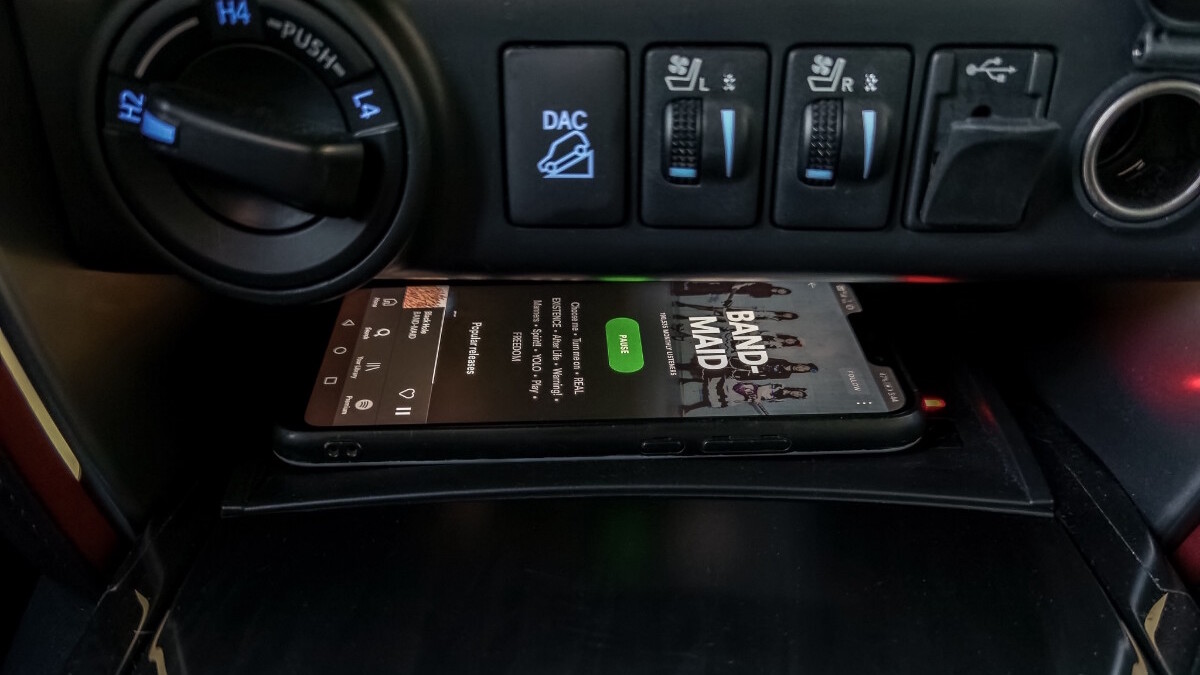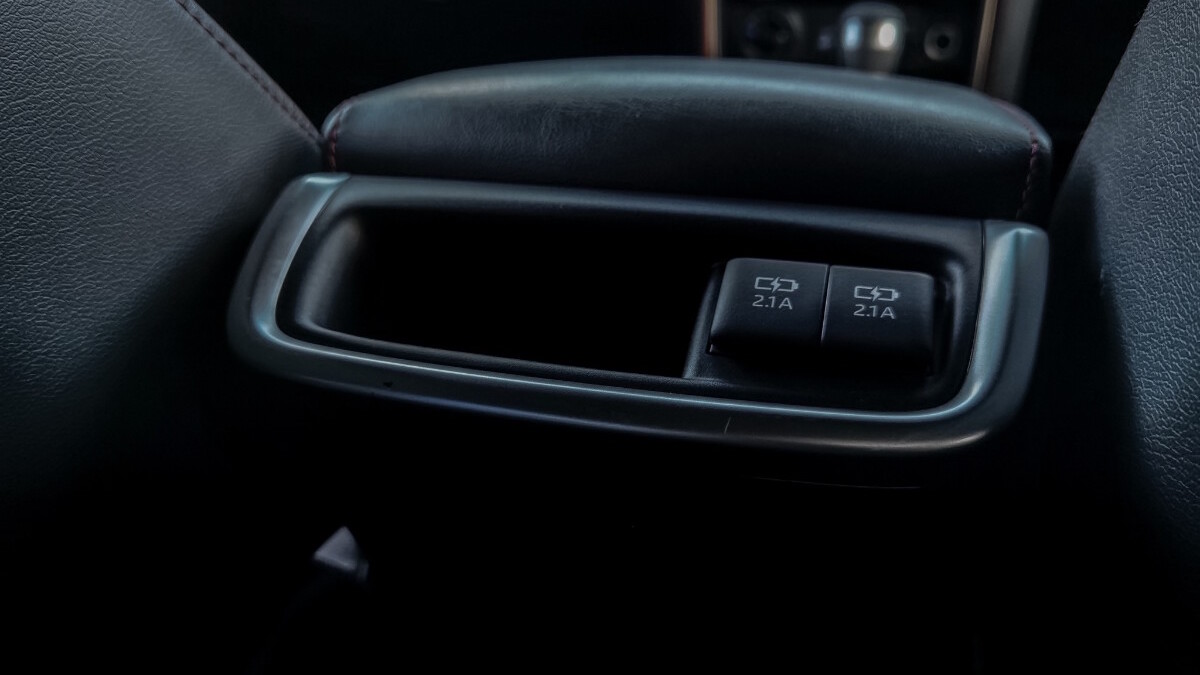 ADVERTISEMENT - CONTINUE READING BELOW ↓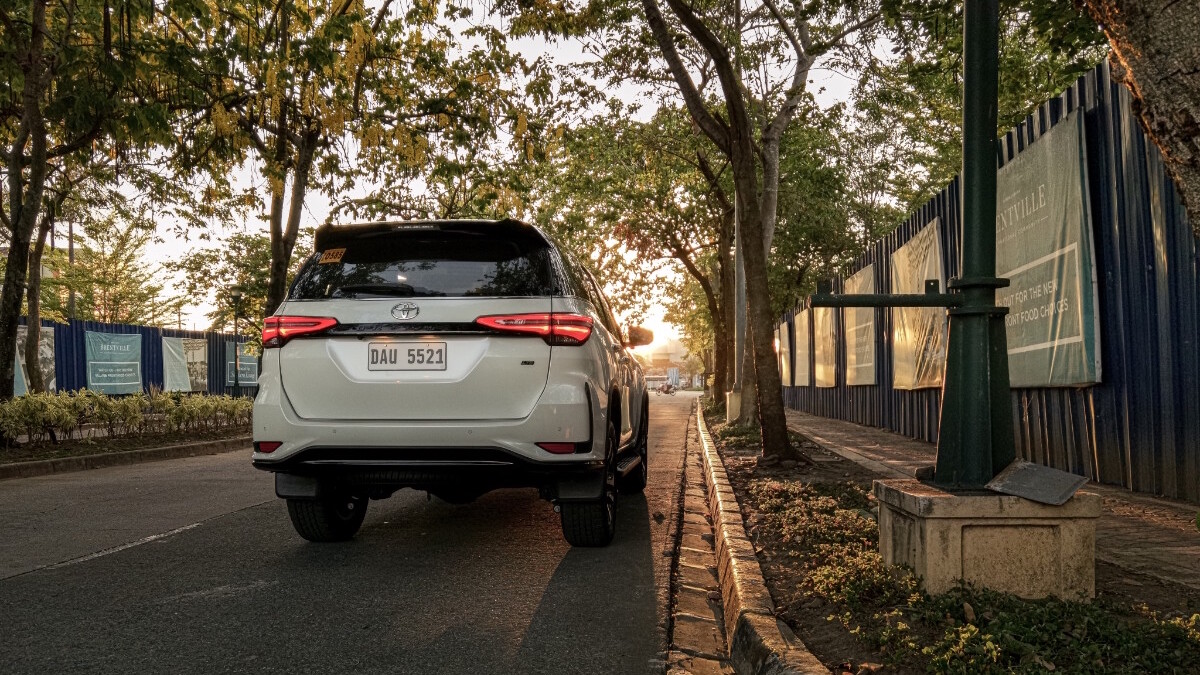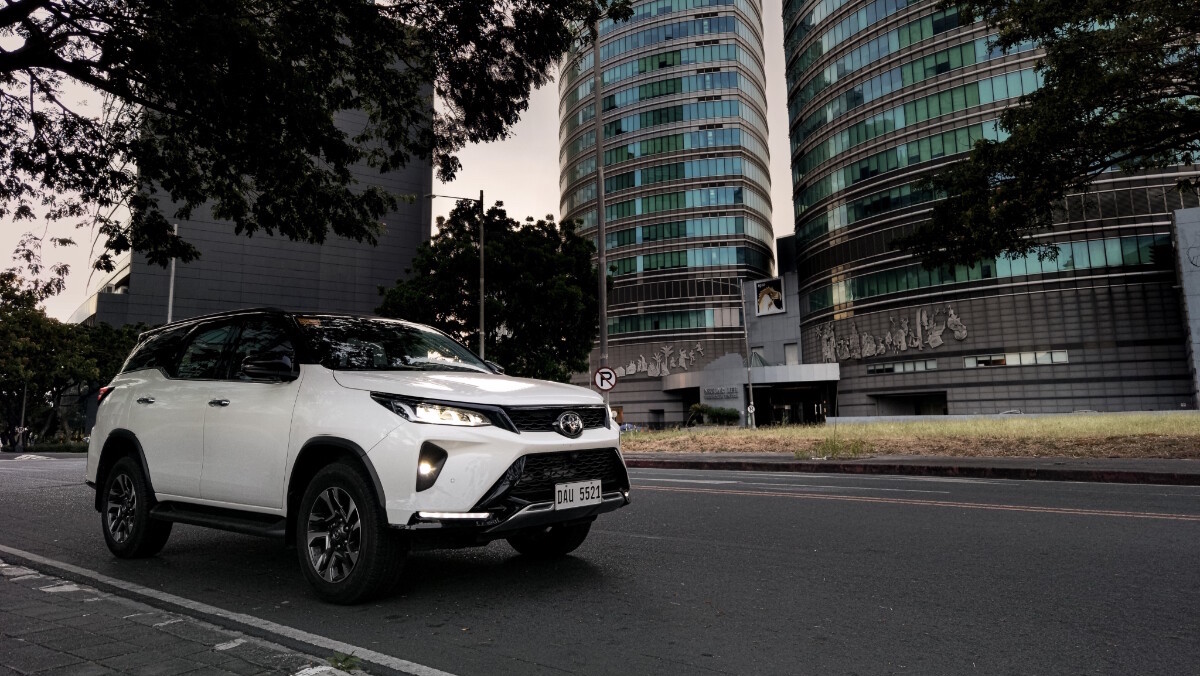 ADVERTISEMENT - CONTINUE READING BELOW ↓