Mitsubishi Motors Philippines (MMPC) hit the jackpot by bringing over the Xpander to our market several years ago. Seven seats, plenty of cargo space, a decent engine, and an affordable price tag—it's the recipe for success in these parts. No wonder it has grown to be one of MMPC's most popular nameplates.
In 2020, the lineup... well, expanded further with the addition of the Xpander Cross. It had more features, new styling, and a P1,255,000 tag. Priced P127,000 higher than the GLS variant, the Xpander Cross landed right on top of the range.
ALSO READ:
8 Of the most fuel-efficient motorcycles in PH
Quick guide: How to apply for a number coding scheme exemption
Its arrival begged the question: Did MMPC make the right call to add a more expensive version of its seven-seater to its stable? I was recently given the chance to take the Xpander Cross out for a spin and find some answers to that. Read on to learn more about what I've discovered.
ADVERTISEMENT - CONTINUE READING BELOW ↓
Styling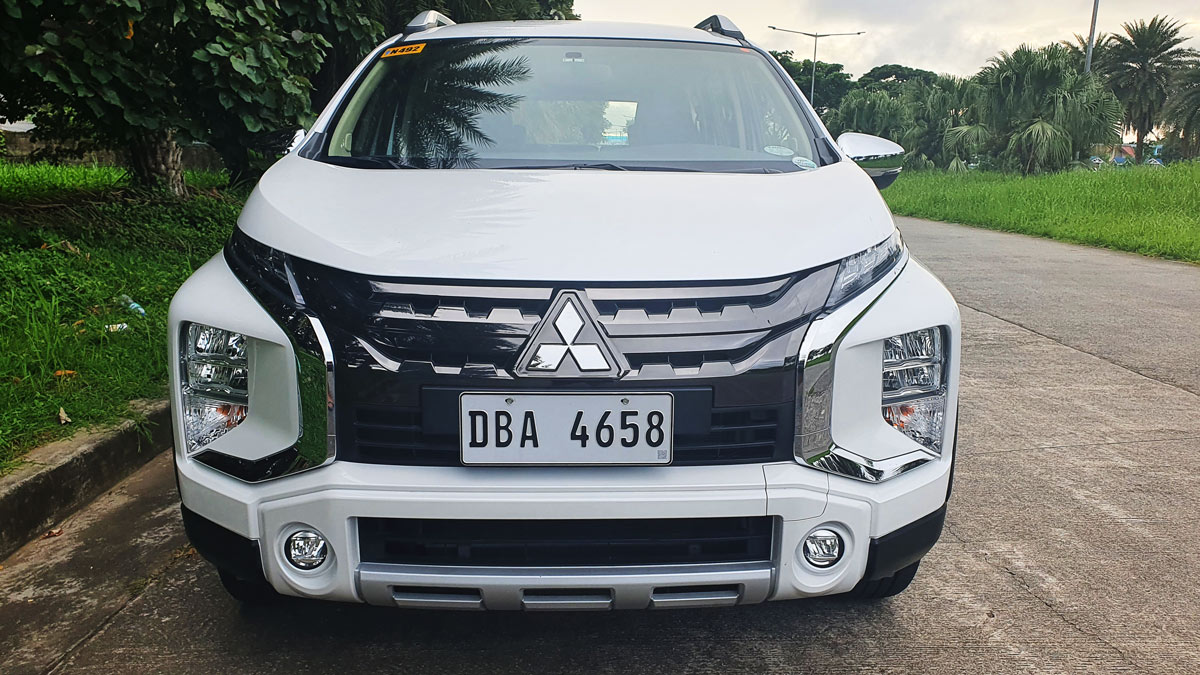 The Xpander Cross measures 4,500mm long, 1,800mm wide, and 1,750mm tall with 225mm of ground clearance, making it bigger than the other Xpander variants in all aspects. But apart from the size difference, what obviously sets this one apart from the rest of the lineup is its rugged design.
ADVERTISEMENT - CONTINUE READING BELOW ↓
Recommended Videos
There's still the signature dynamic shield up front, but the chrome grille features slightly different teeth-like accents. Black plastic claddings wrapped around the underside of the vehicle as well as the 17-inch alloy wheels and the additional garnishes further emphasize its tough appearance. Frankly, I like the execution here—there's nothing too over the top.
Interior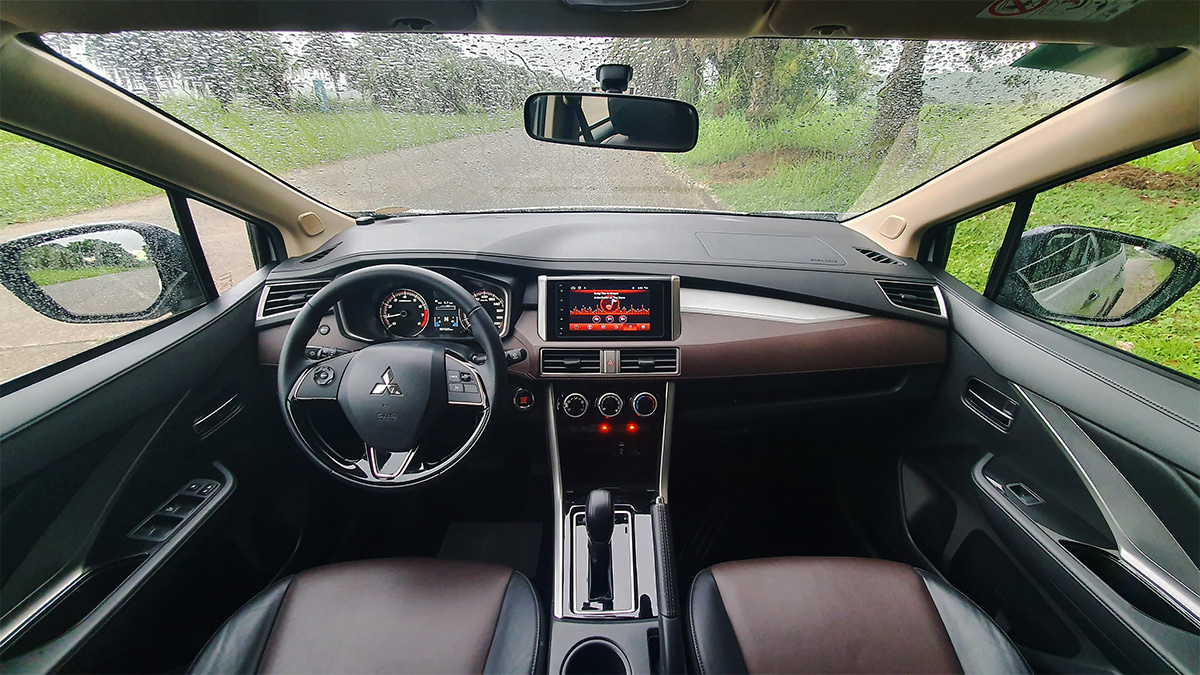 ADVERTISEMENT - CONTINUE READING BELOW ↓
The interior is what you'd expect from a vehicle at this price point, which is okay. There are a lot of hard plastic surfaces inside the cabin, as in other Xpander variants, only there are brown and gray accents on the dashboard here. It actually looks nice, but I wish Mitsubishi did away with the fake stitching. Not a fan of that.
There's no armrest on the front row, either, but the Xpander Cross does have the small cubby on the dash just above the glove compartment. It's perfect for holding most everyday carry items like phones, wallets, and keys while keeping the center console clutter-free.
There's one gripe I have with the front cabin: All the seats are stitched with leather and provide good cushioning, but the recliner handles on the front row graze the side of the seats every time you try to adjust the backrest. Not only will it lead to faster wear and tear on the leather, but the bad structure might lead to the lever easily breaking.
ADVERTISEMENT - CONTINUE READING BELOW ↓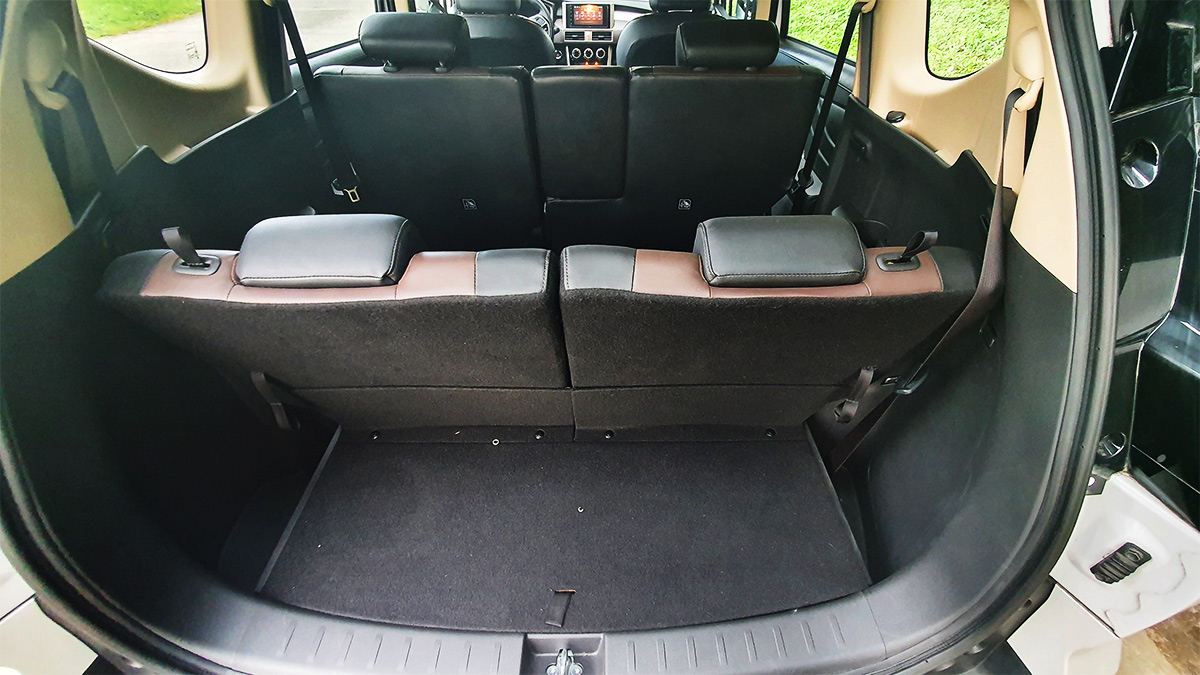 As for the rear half of the cabin, I have zero complaints. There's plenty of leg- and headroom to go around on both the second and third rows. The second-row seats can slide forward and fold down, so you can open up more space and enable easier entry and exit for third-row passengers. I tried setting all the seats to my preferred adjustments, and to my delight, I fit comfortably in any of the three rows. Just take note that I'm only 5'5", so taller guys might have a bigger problem with the legroom out back.
ADVERTISEMENT - CONTINUE READING BELOW ↓
If there's a need for more cargo space, the third-row seats also fold flat into the floor, which is a big bonus. I never needed to tuck them away even for loading bags of laundry and some groceries, because there's still a lot of room even with the rear seats upright. Speaking of which, despite the vehicle's high ground clearance, I found it easy to load stuff in the back unlike in most SUVs that stand as tall as this.
Engine performance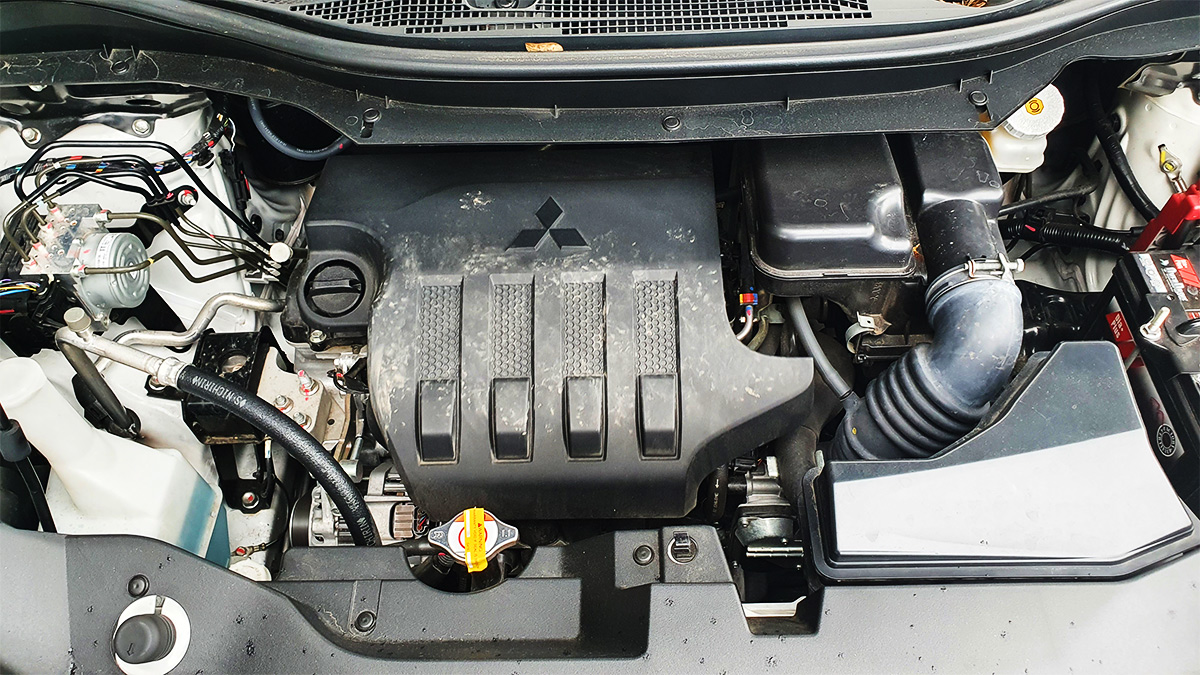 ADVERTISEMENT - CONTINUE READING BELOW ↓
Under the hood of the Xpander Cross is a 1.5-liter four-cylinder gasoline engine that's capable of 103hp and 141Nm of torque and is mated to a four-speed automatic transmission. The vehicle accelerates smoothly from a standstill, and the engine keeps revs low when cruising at speed along the expressway—a pleasant surprise in a vehicle with this gearbox. One thing I noticed with this powertrain is that while it has enough oomph for overtakes along the highway, I found it grunting a bit while trying to pick up speed uphill with four people on board.
I'm still impressed with the engine overall, given how efficient it is. I got around 15km/L cruising at 80-100kph. When I maintained 60-80kph, I got 17-18km/L. In the city—minus the usual urban traffic, since I only ventured to Metro Manila on a Sunday—it did 10km/L with ease, but I'm sure I could've gotten better results with less idling and with a lighter foot on the throttle. Even so, these are figures I can easily live by, especially with a seven-seater MPV.
ADVERTISEMENT - CONTINUE READING BELOW ↓
Ride and handling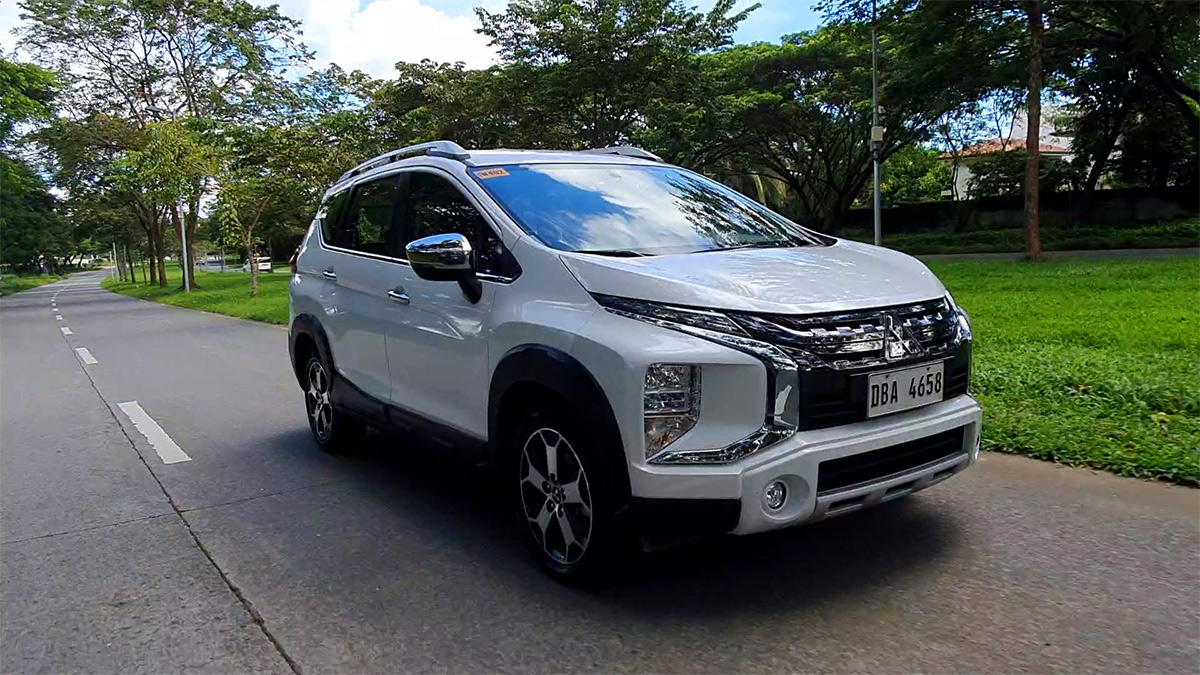 The Xpander Cross is more nimble than I expected. As mentioned earlier, it has a higher ground clearance than other variants in the range, but it still feels planted when taking corners at speed. There's some body roll, but it won't feel like you're getting thrown inside the car when you drive through winding roads.
ADVERTISEMENT - CONTINUE READING BELOW ↓
The suspension does a good job at absorbing the usual bumps on the road, so it'll be fine around Metro Manila. But I have to admit that this vehicle is far from being the most comfortable in its class because of the poor sound insulation. I drove through open roads for the most part and I noticed how noisy it can get inside the cabin.
Still, the Xpander Cross would make for a good daily driver in urban jungles like Metro Manila. It's got light steering and a very small turning radius, so it's easy to maneuver through tight spaces.
Extra features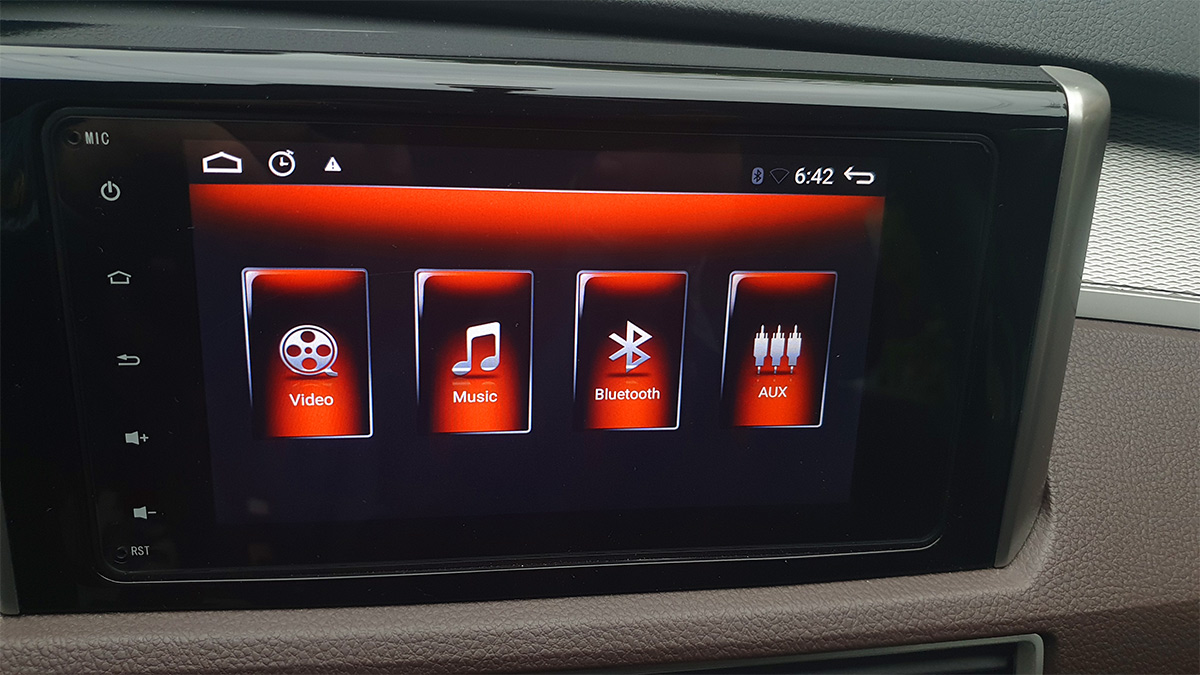 ADVERTISEMENT - CONTINUE READING BELOW ↓
The Xpander Cross doesn't come with a lot of toys. The infotainment system doesn't have Apple CarPlay or Android Auto, which is a bummer. I tried giving the EasyLink feature a go so I could mirror my smartphone, but it was too cumbersome to set up. I stopped bothering after the first few failed attempts.
But while this one lacks a few extra features here and there, it still has most of the basics covered. There's smart keyless entry system and push-to-start ignition, cruise control, a handy instrument cluster with fuel-consumption readouts, and rear A/C controls.
Verdict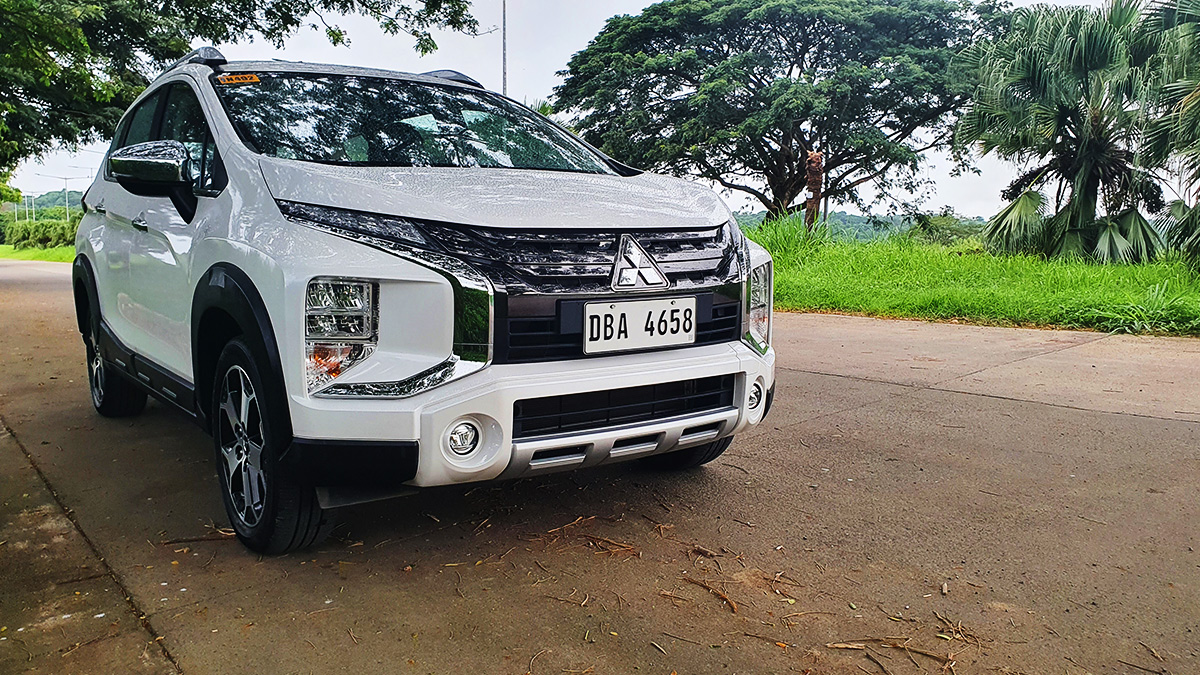 ADVERTISEMENT - CONTINUE READING BELOW ↓
After spending time with this vehicle, I can say that MMPC did make the right call to bring in the Xpander Cross. It won't come as a surprise if it thrives in our market in the years to come.
It has everything the Xpander brings to the table, and then some. It's still got the spacious cabin and the fuel-efficient engine to go along with the variant-specific styling and features. All these enhancements may come at a premium, but at the end of the day, I believe it's a premium that many Filipino buyers would be willing to pay for an upgraded and tougher-looking version of a tried-and-tested MPV.
SPECS: 2021 Mitsubishi Xpander Cross 1.5 AT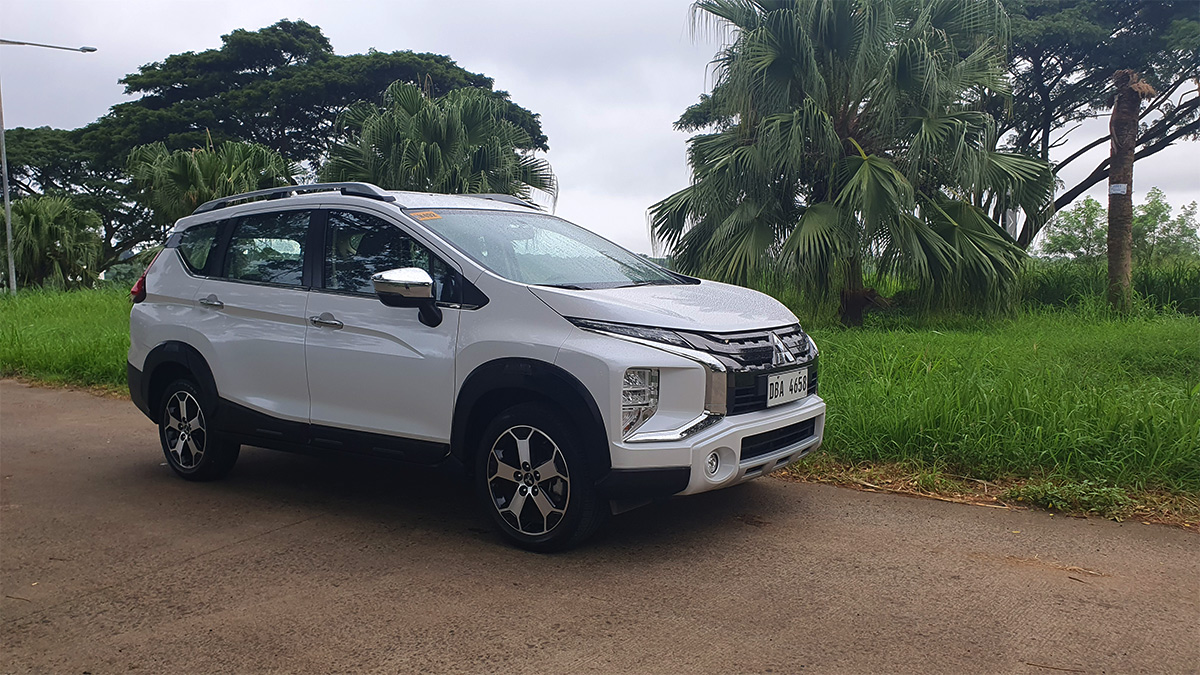 ADVERTISEMENT - CONTINUE READING BELOW ↓
Price: P1,280,000
Engine: 1.5-liter gasoline I4
Power: 103hp @ 6,000rpm
Torque: 141Nm @ 4,000rpm
Transmission: 4-speed automatic
Drive layout: FWD
Seating: 7
Score: 17/20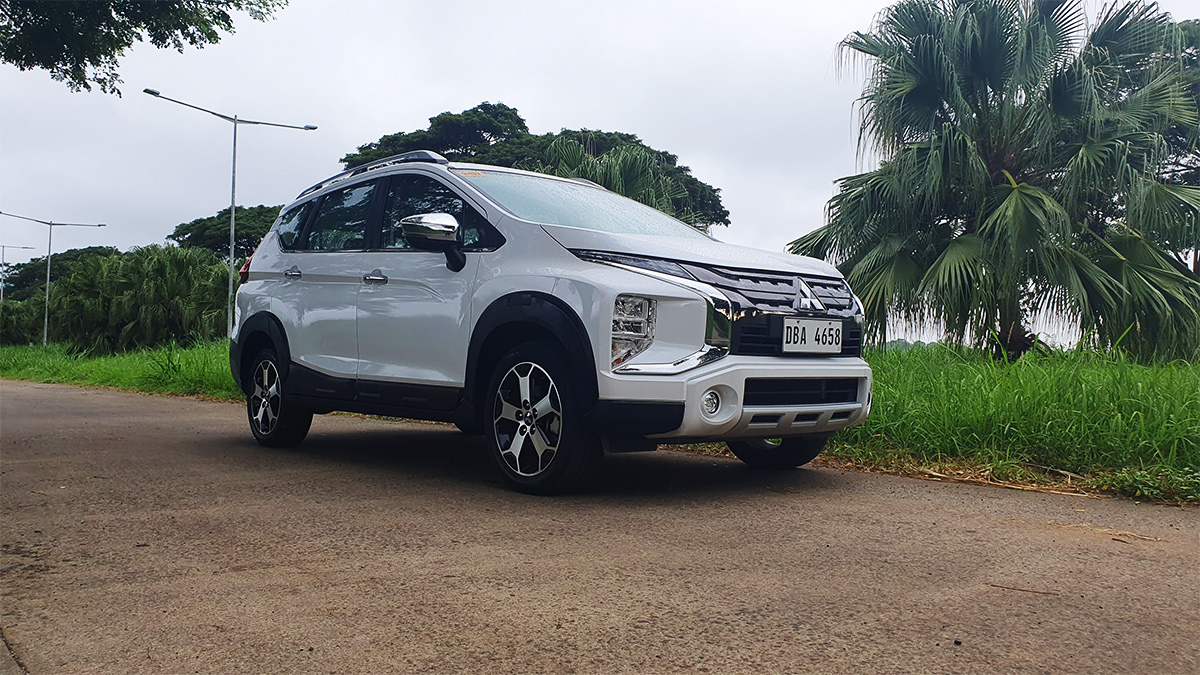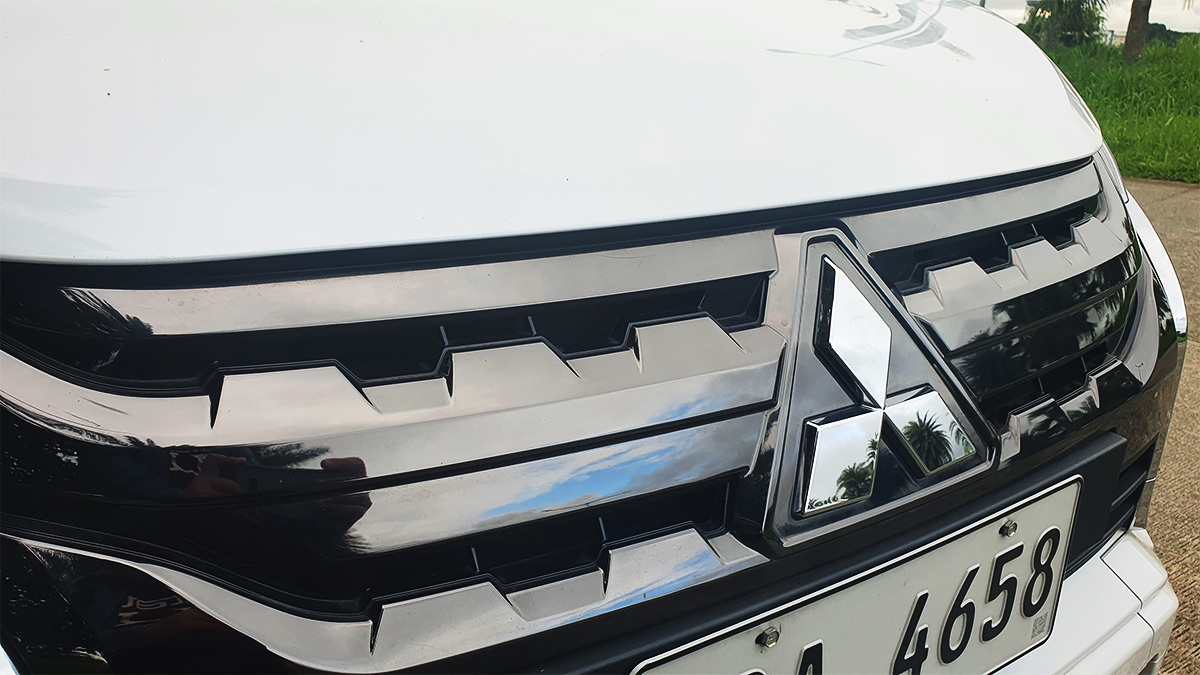 ADVERTISEMENT - CONTINUE READING BELOW ↓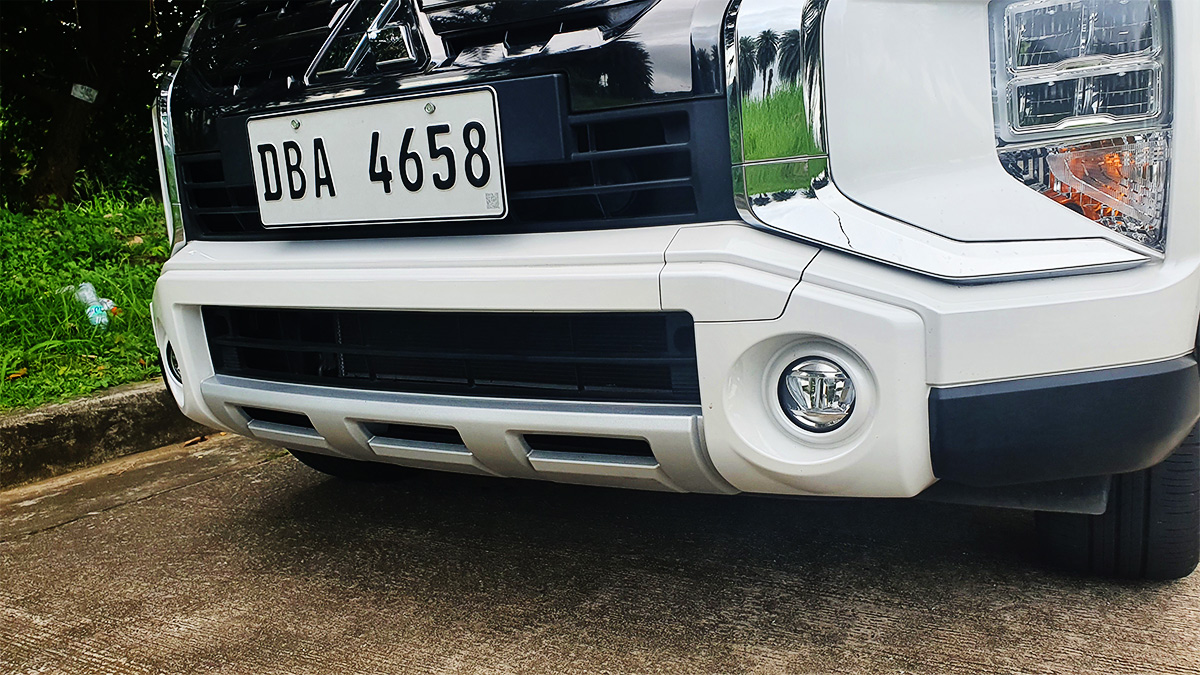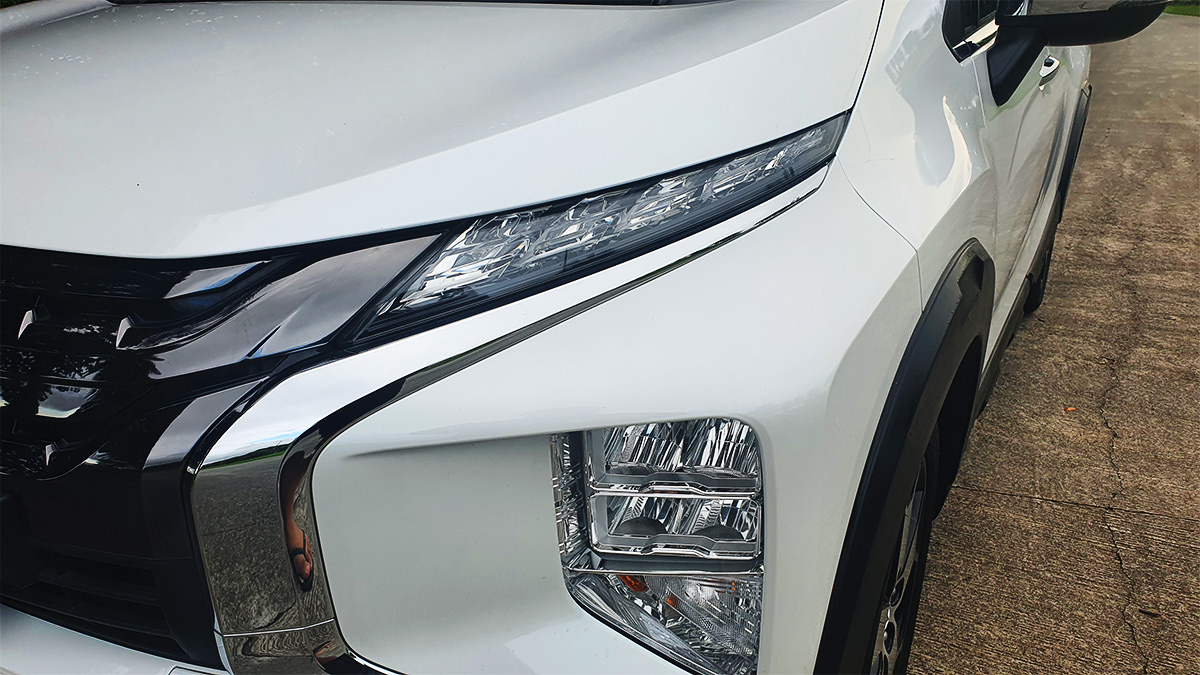 ADVERTISEMENT - CONTINUE READING BELOW ↓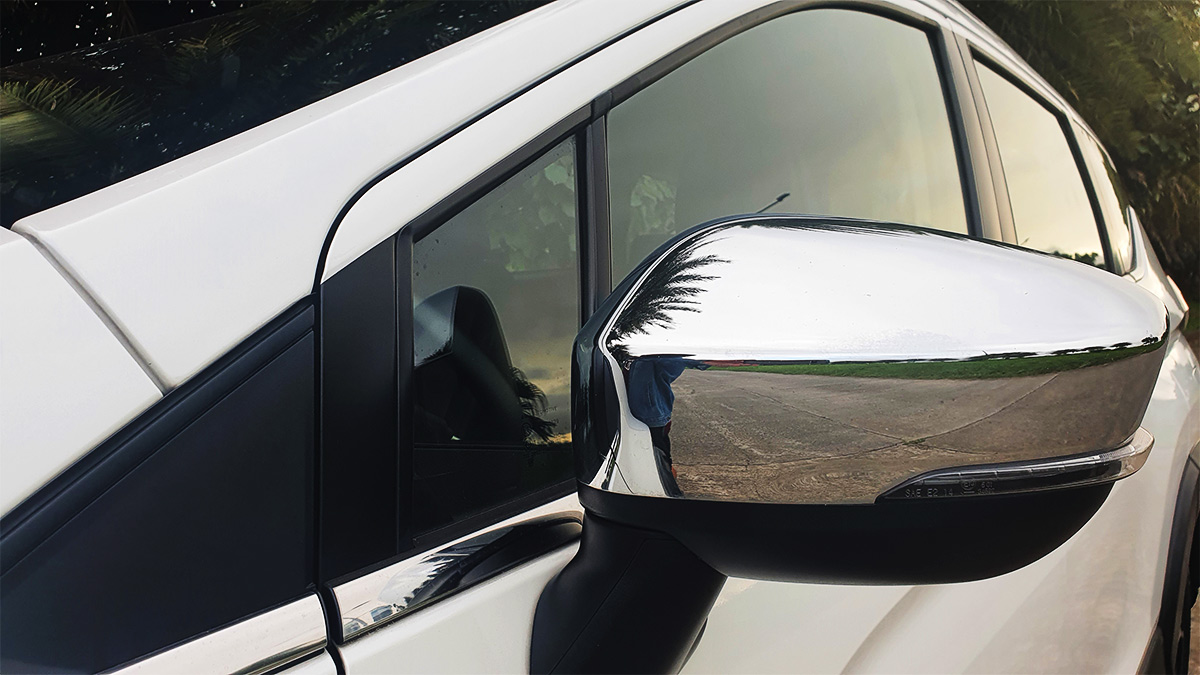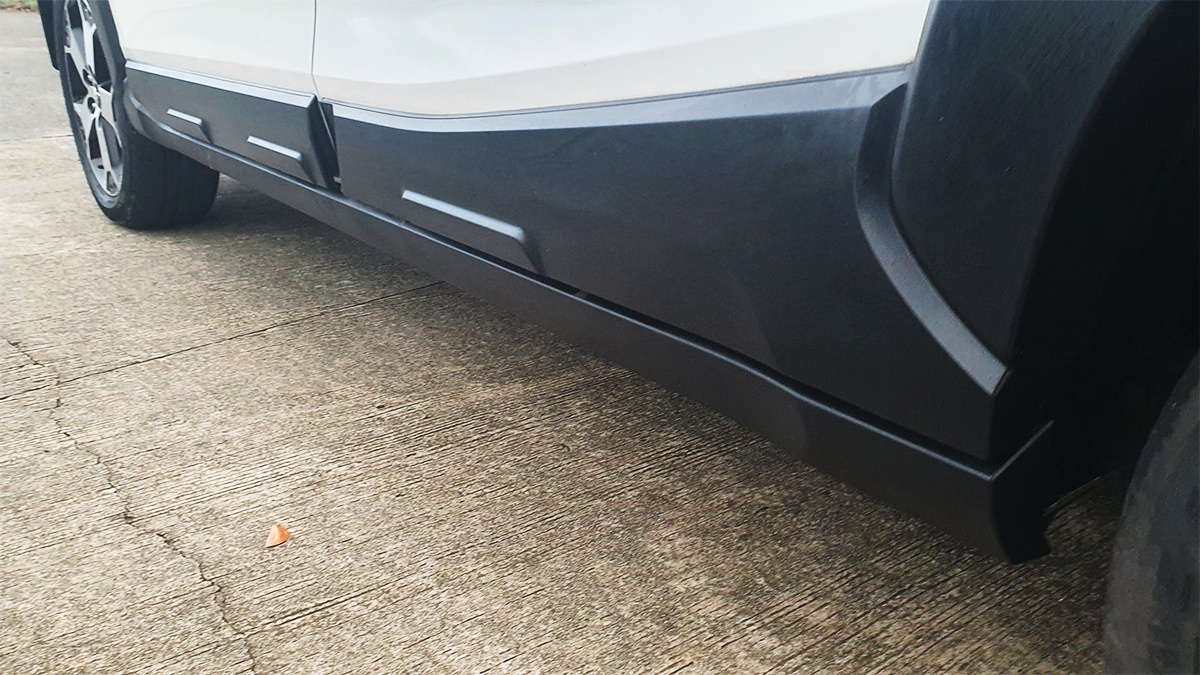 ADVERTISEMENT - CONTINUE READING BELOW ↓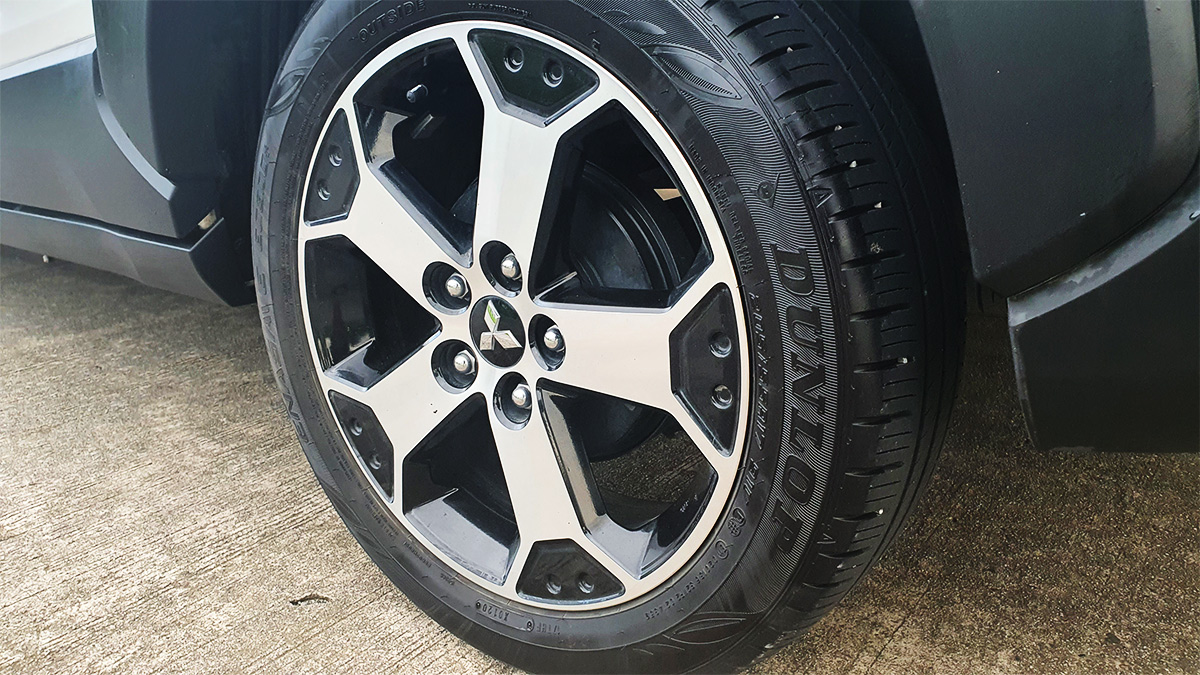 ADVERTISEMENT - CONTINUE READING BELOW ↓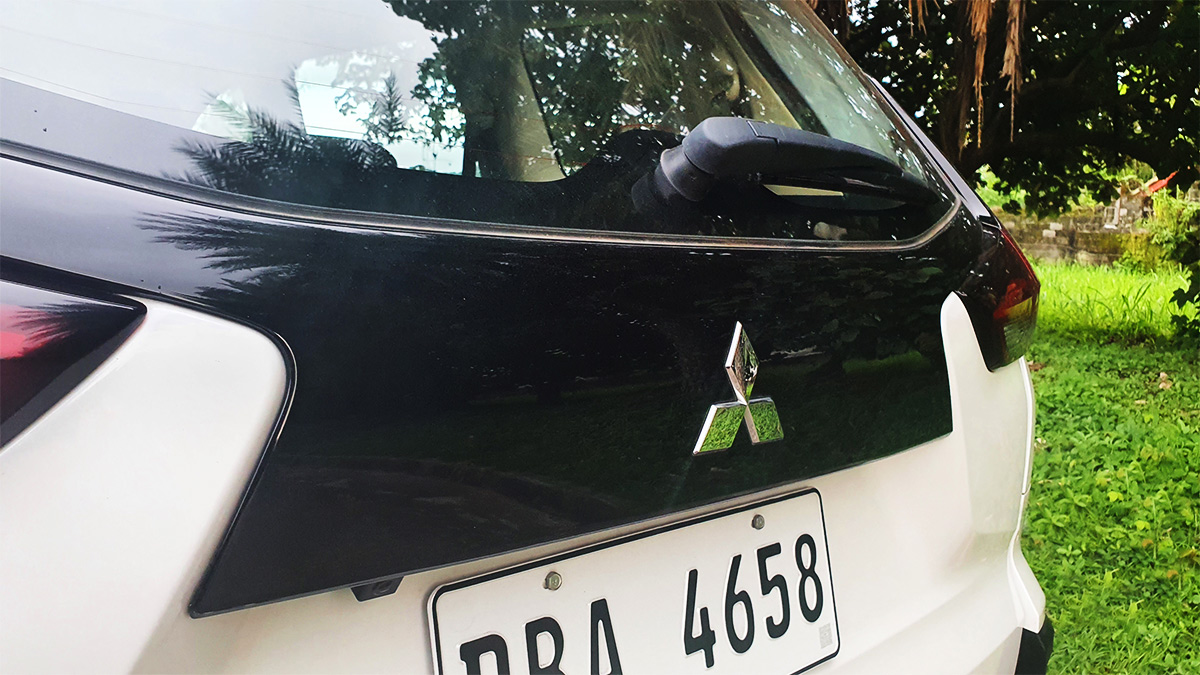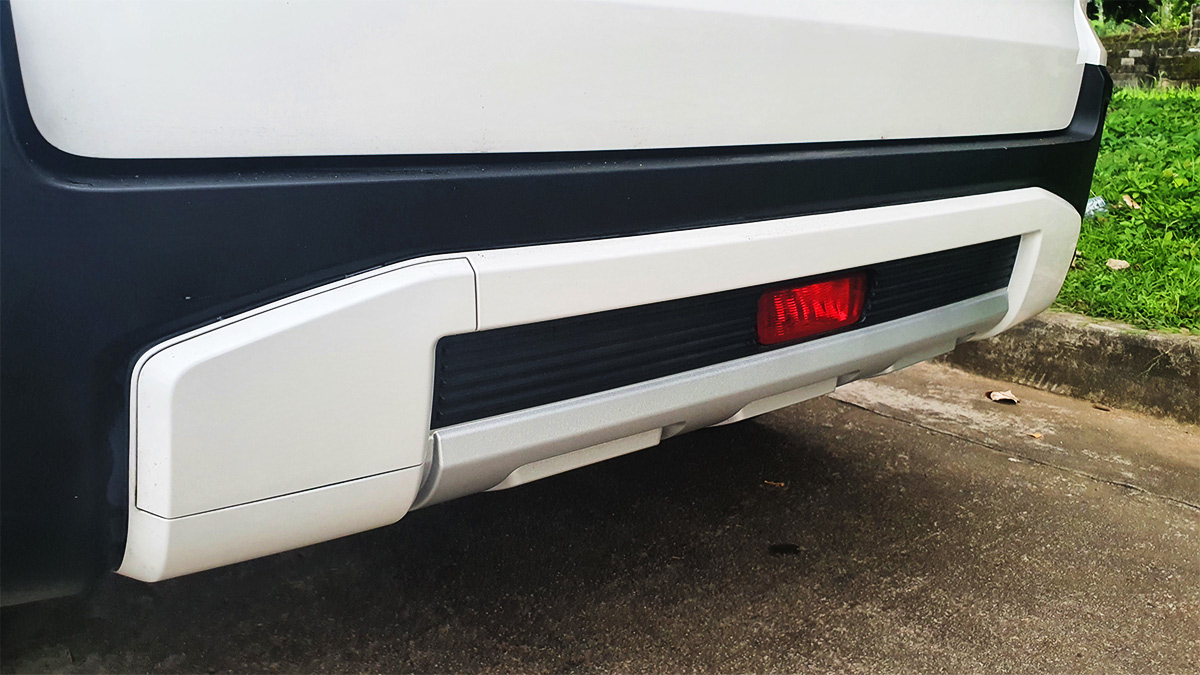 ADVERTISEMENT - CONTINUE READING BELOW ↓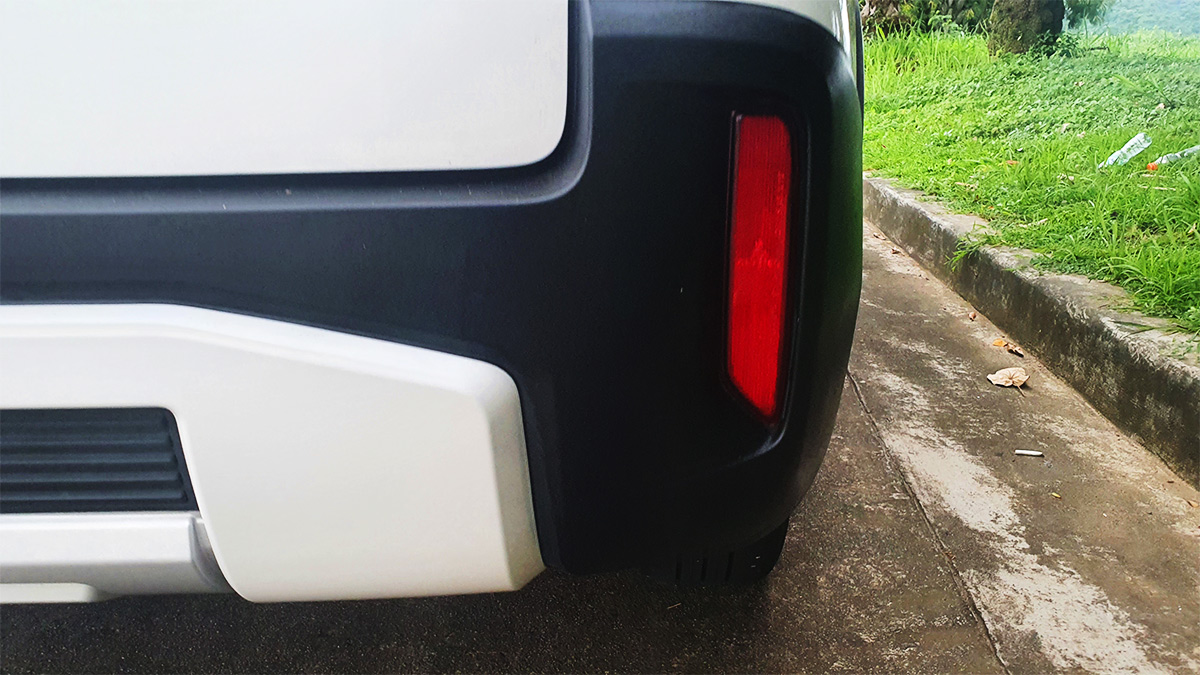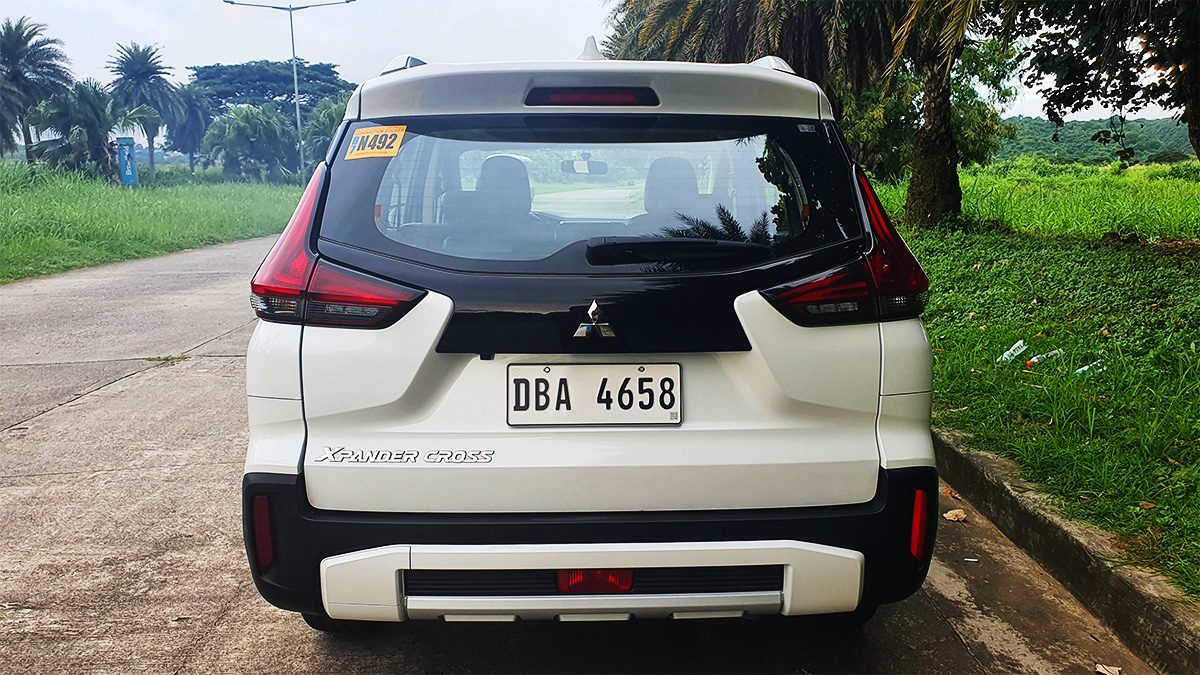 ADVERTISEMENT - CONTINUE READING BELOW ↓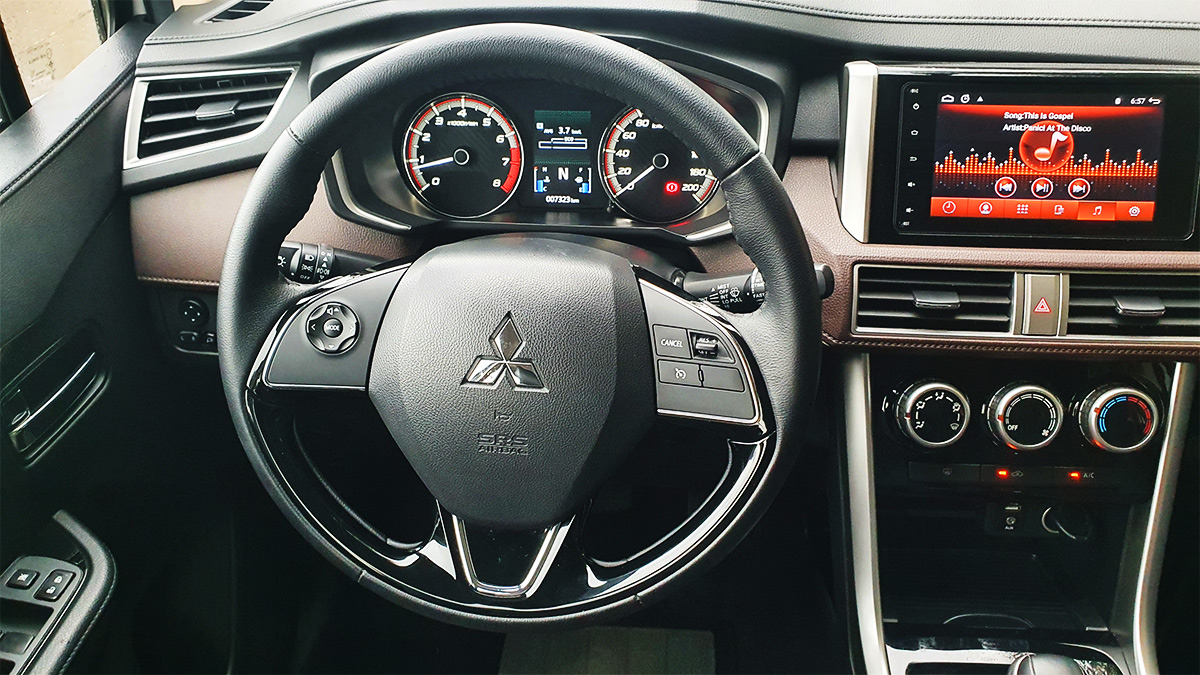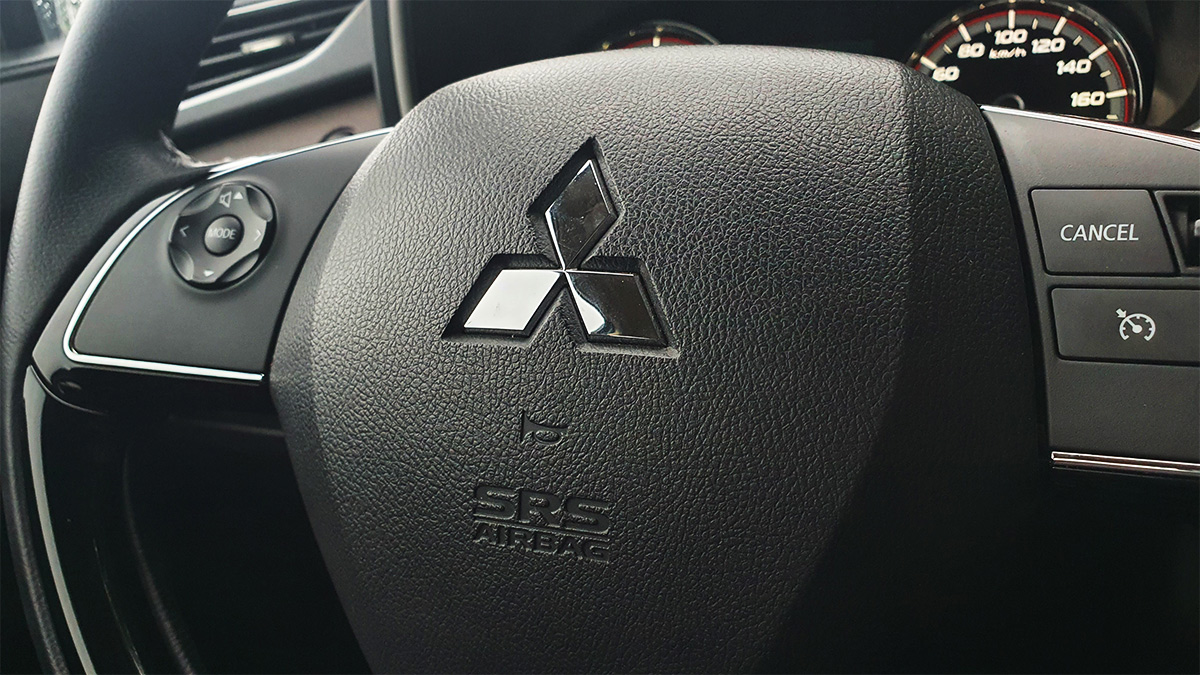 ADVERTISEMENT - CONTINUE READING BELOW ↓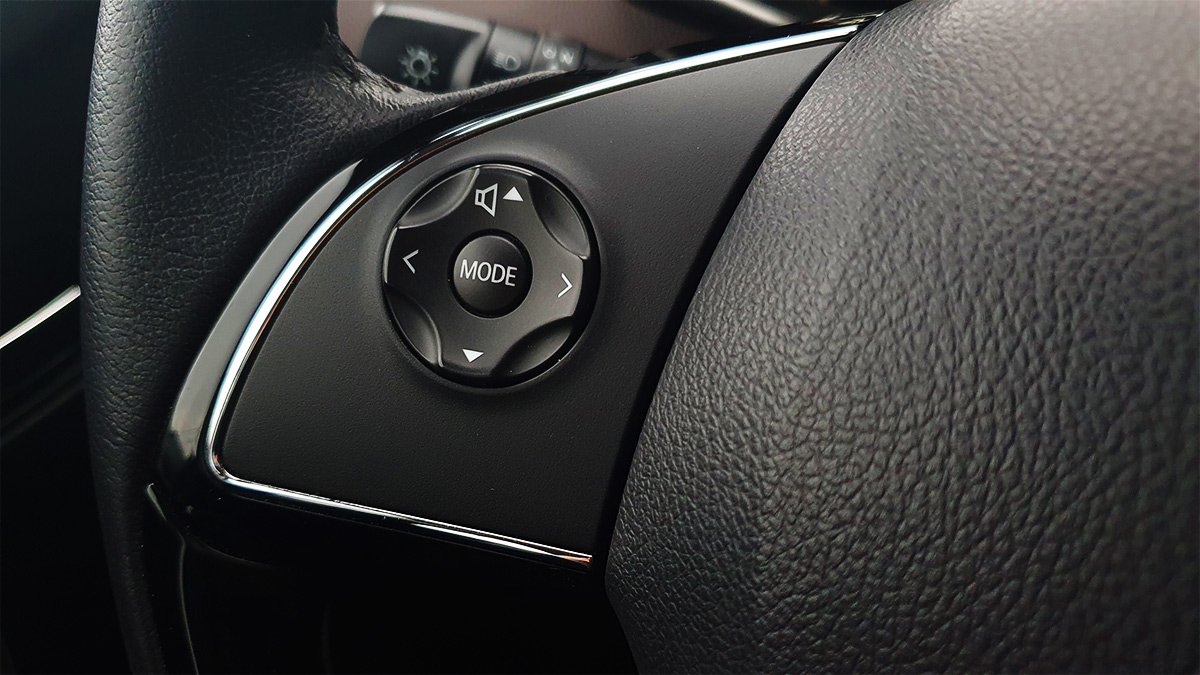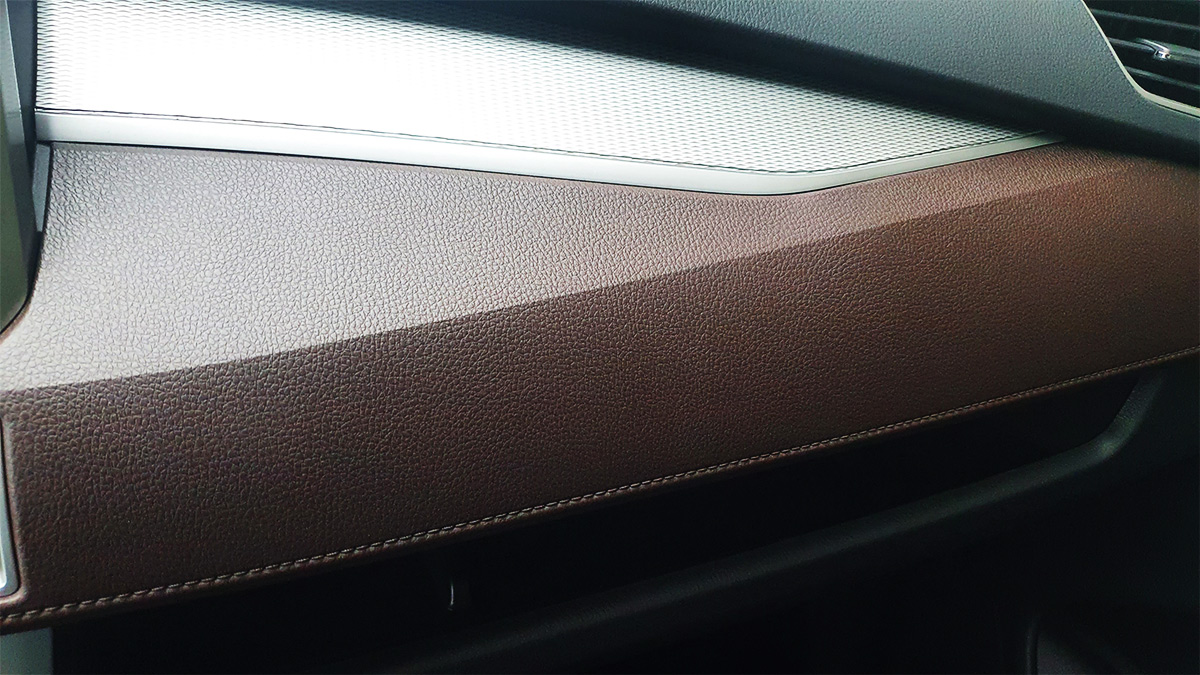 ADVERTISEMENT - CONTINUE READING BELOW ↓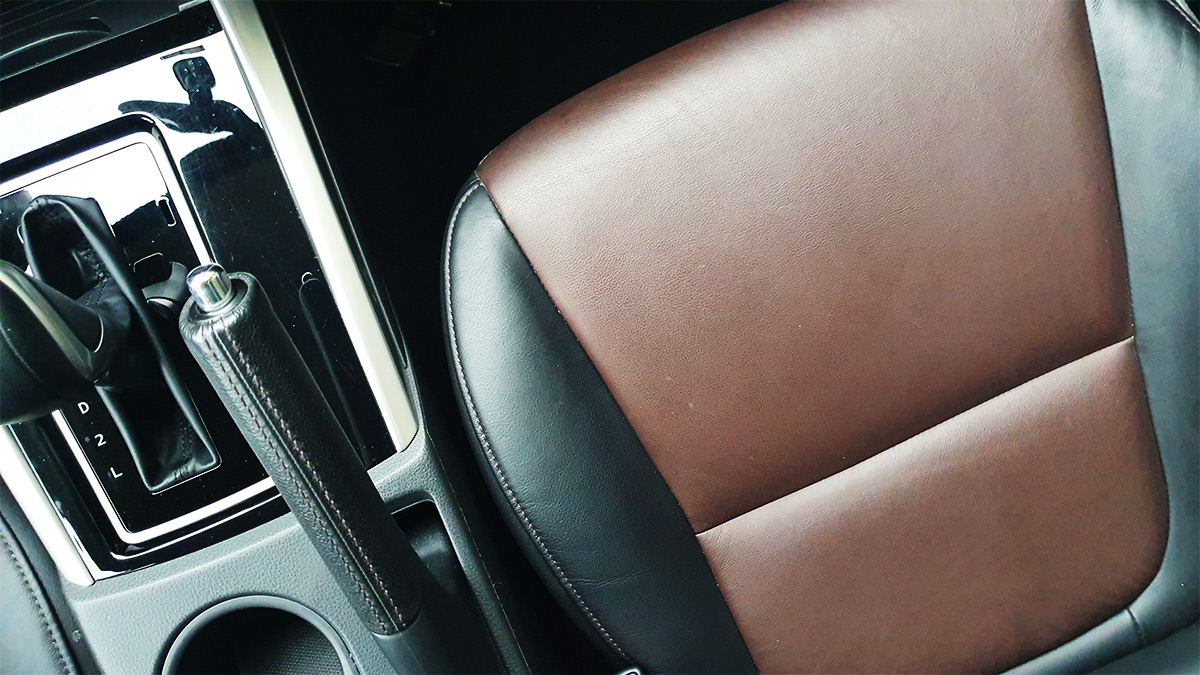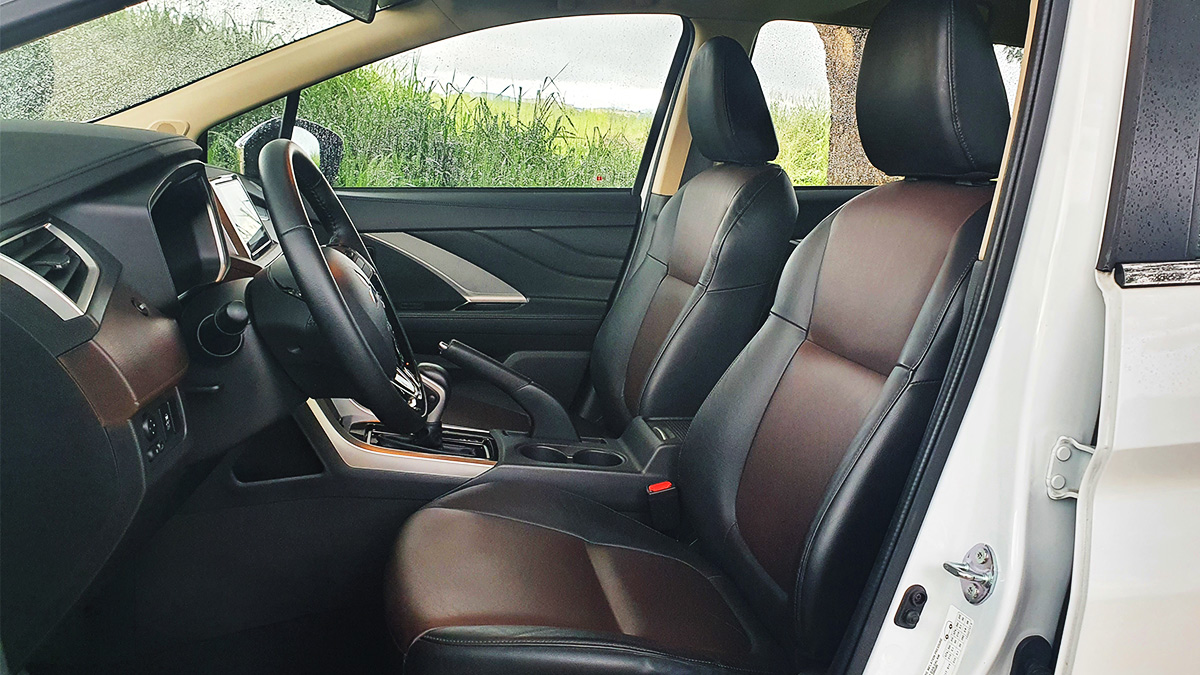 ADVERTISEMENT - CONTINUE READING BELOW ↓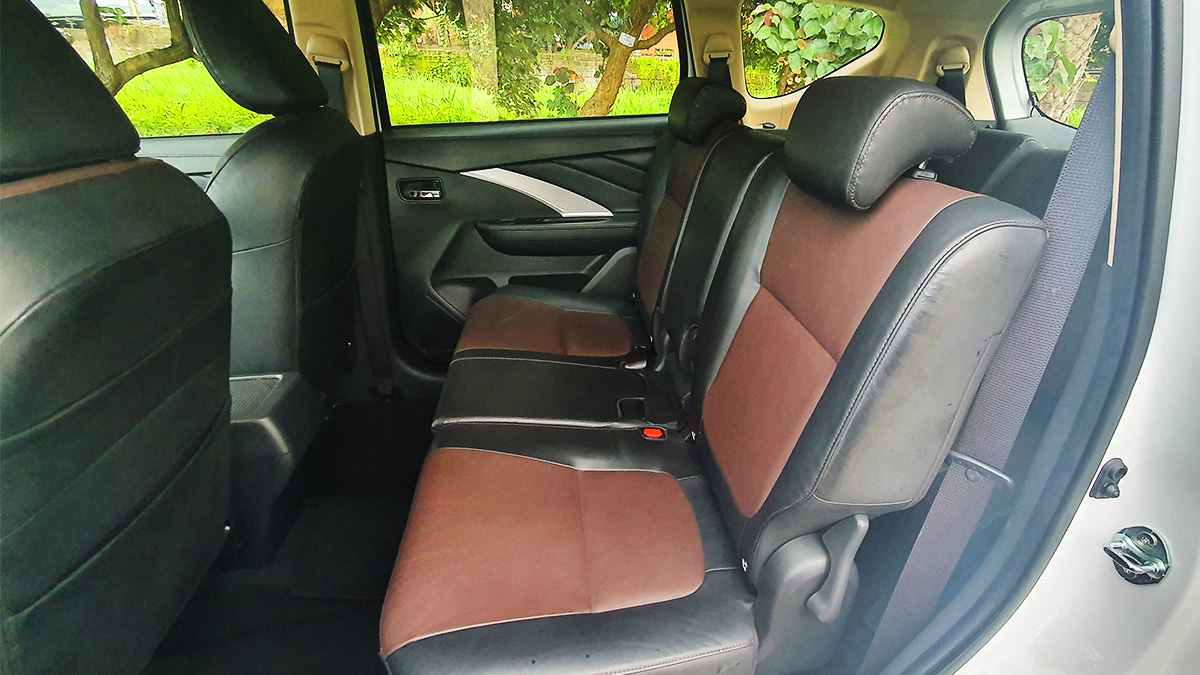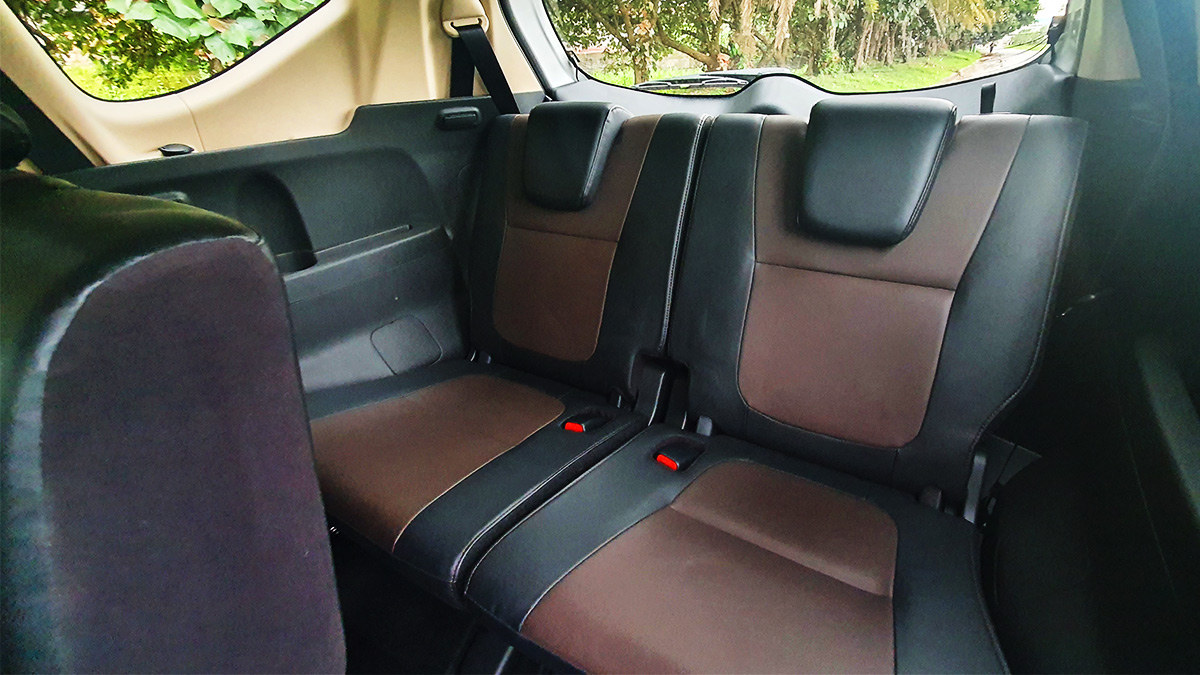 ADVERTISEMENT - CONTINUE READING BELOW ↓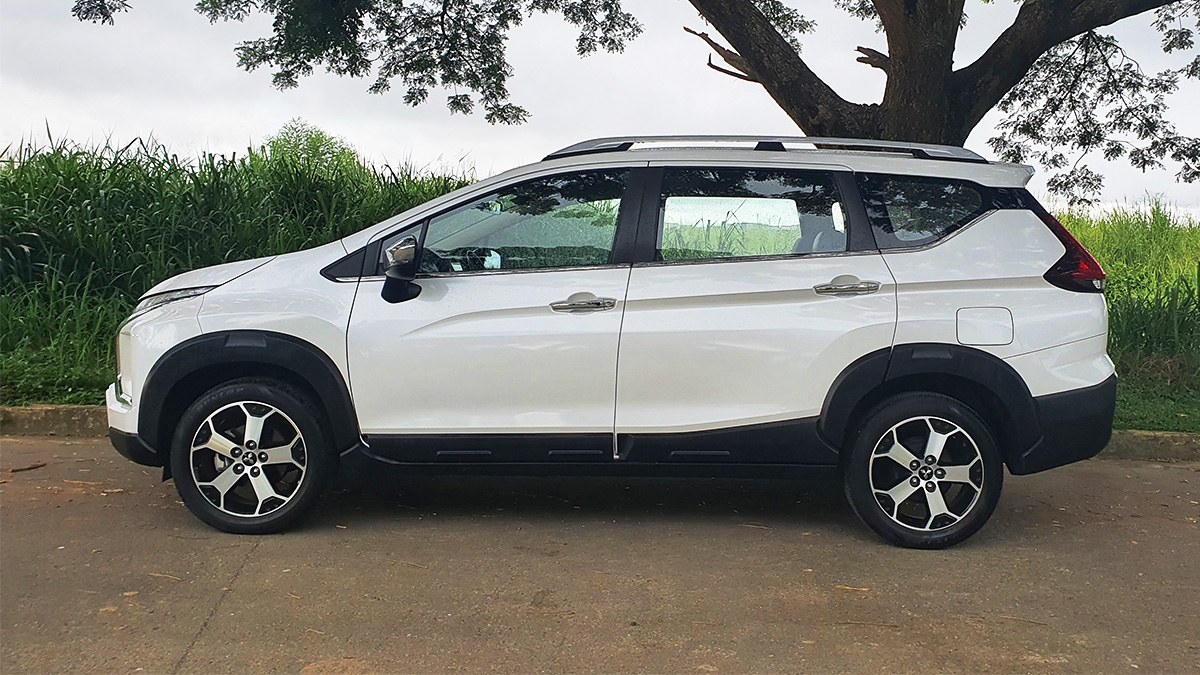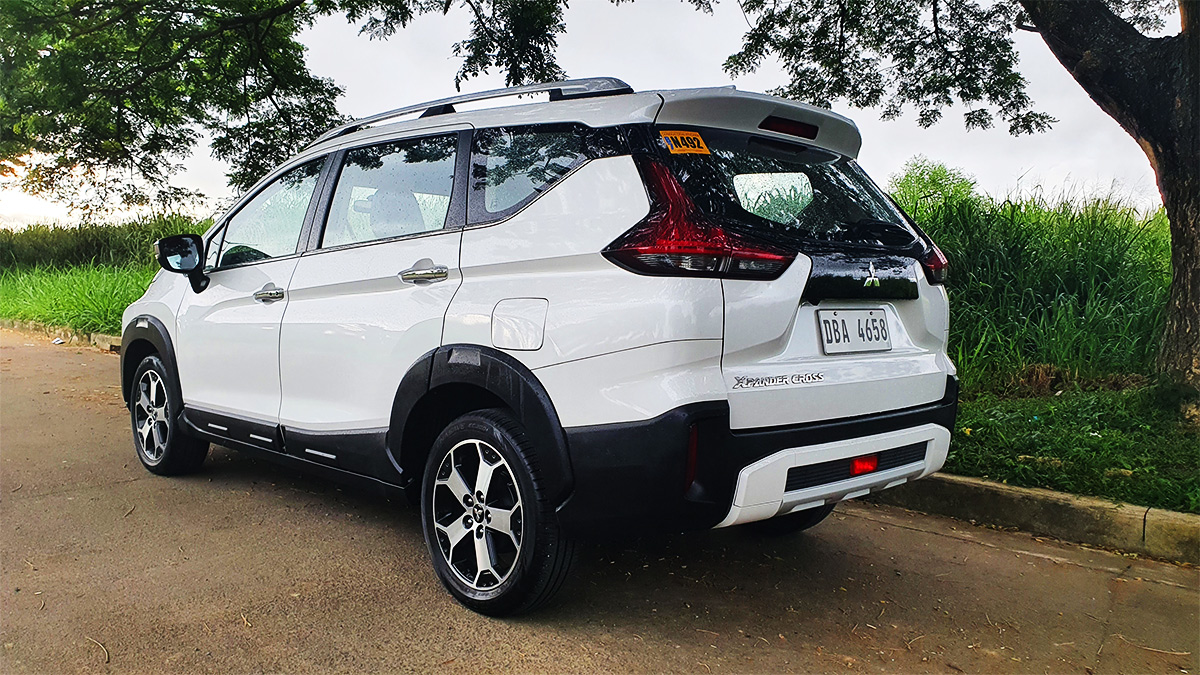 ADVERTISEMENT - CONTINUE READING BELOW ↓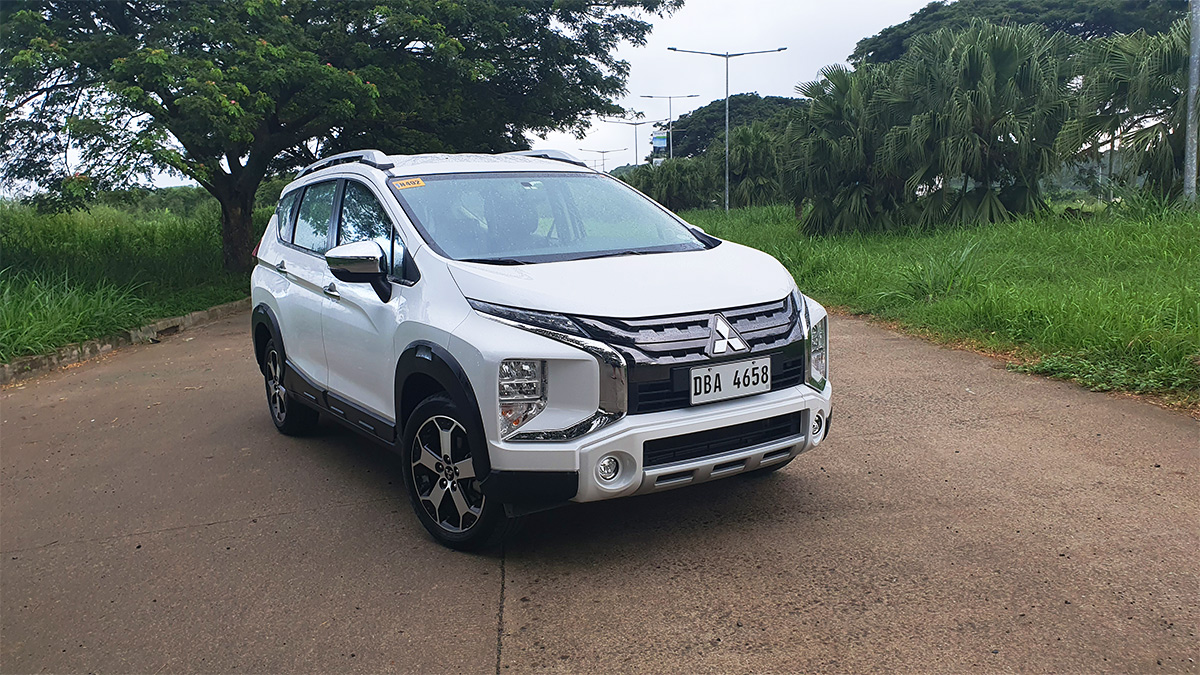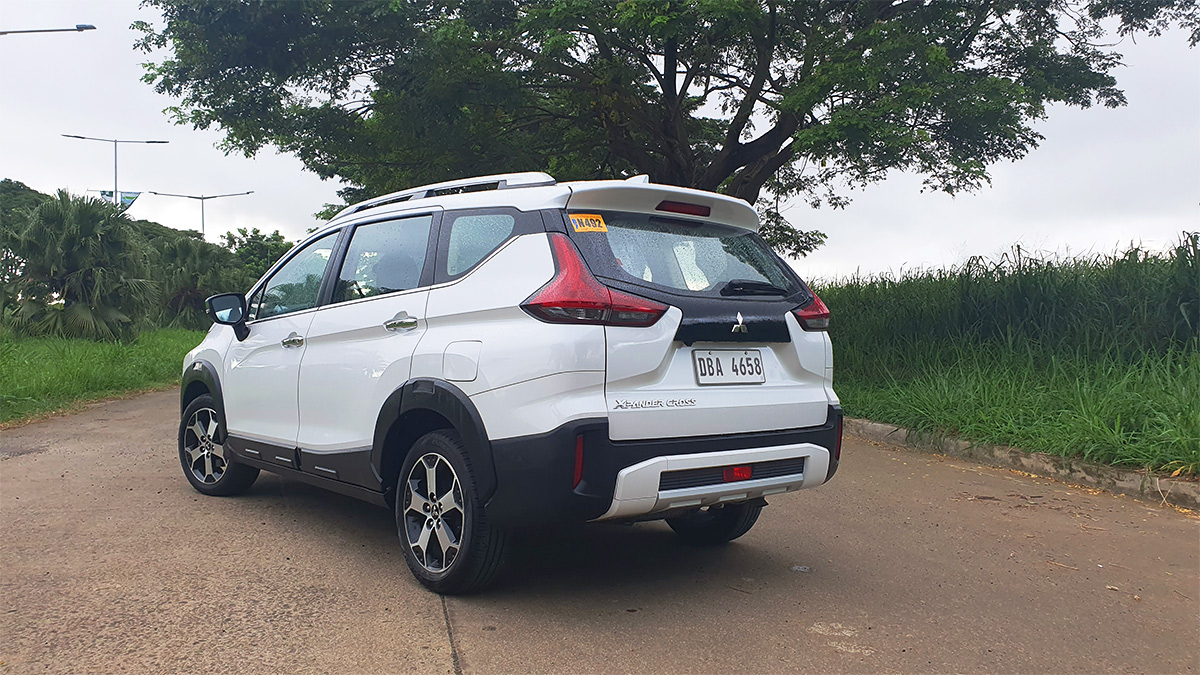 ADVERTISEMENT - CONTINUE READING BELOW ↓