This is like a regular BMW 4-Series coupe, but as the name implies, you can put your Gran in the back. Versus the two-door car, it has another pair of doors and a hatchback.
In a 4-Series two-door, the only grandmother who'd get in the rear would be the one you'd collect from seniors yoga class. She'd need to wriggle through the front door and past the front seat. But actually, she'd then find okay legroom. Indeed, the Gran Coupe has no more length overall nor in the wheelbase than the two-door coupe. But apart from easier access, the Gran Coupe gives more headroom and a third seatbelt. Plus a useful split-fold rear seat.
Styling is a personal thing, and most of us don't think this generation of 4-Series is as good-looking as the last one. But the Gran Coupe has a more elegant flow to it than today's two-door, so we'll take that as a win.
Come on, it's just a 3-Series sedan, but with a hatch...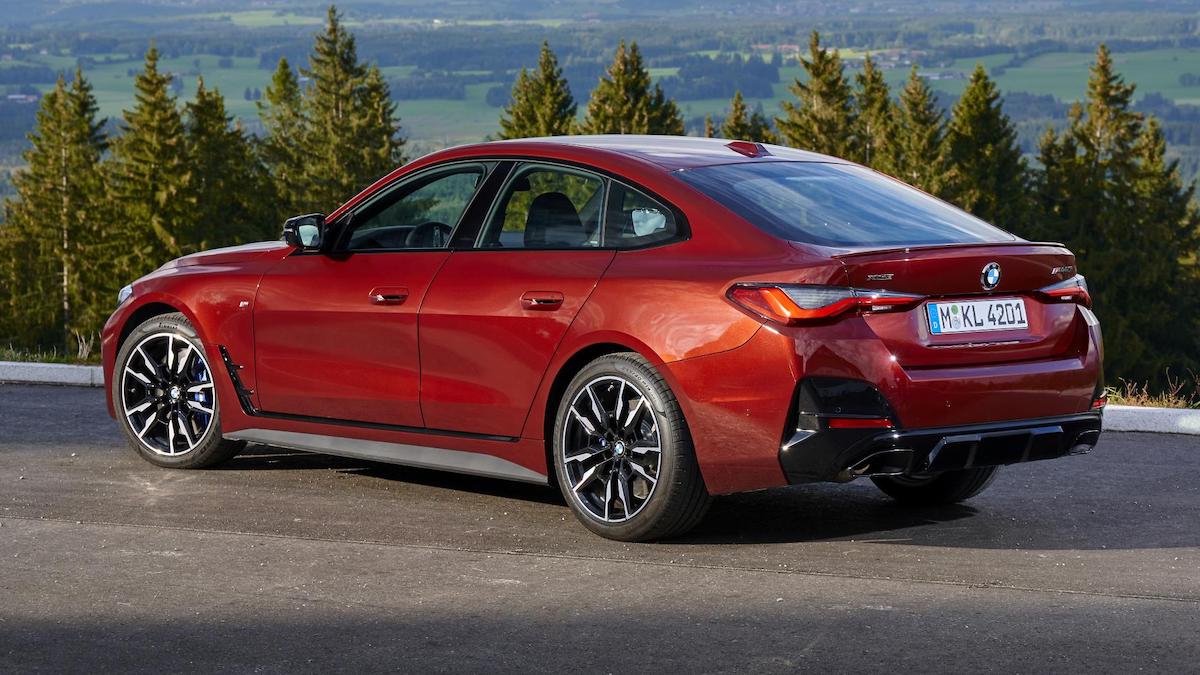 ADVERTISEMENT - CONTINUE READING BELOW ↓
Well, that would be okay: The 3-Series is a great car. But all 4-Series have a wider track. Which means more grip and a better-looking stance. It's 70kg heavier than a 3-Series Touring with an equivalent engine. And the swollen width comes at the expense of wieldiness on narrow roads. This is a big car: 4.8 meters long and 1.85 meters wide without the mirrors. Still, it's low-slung and looks greedy for tarmac.
People seem to like the idea of the Gran Coupe. Out of every four 4-Series sold, one is a coupe, one a cabrio, and two a Gran Coupe.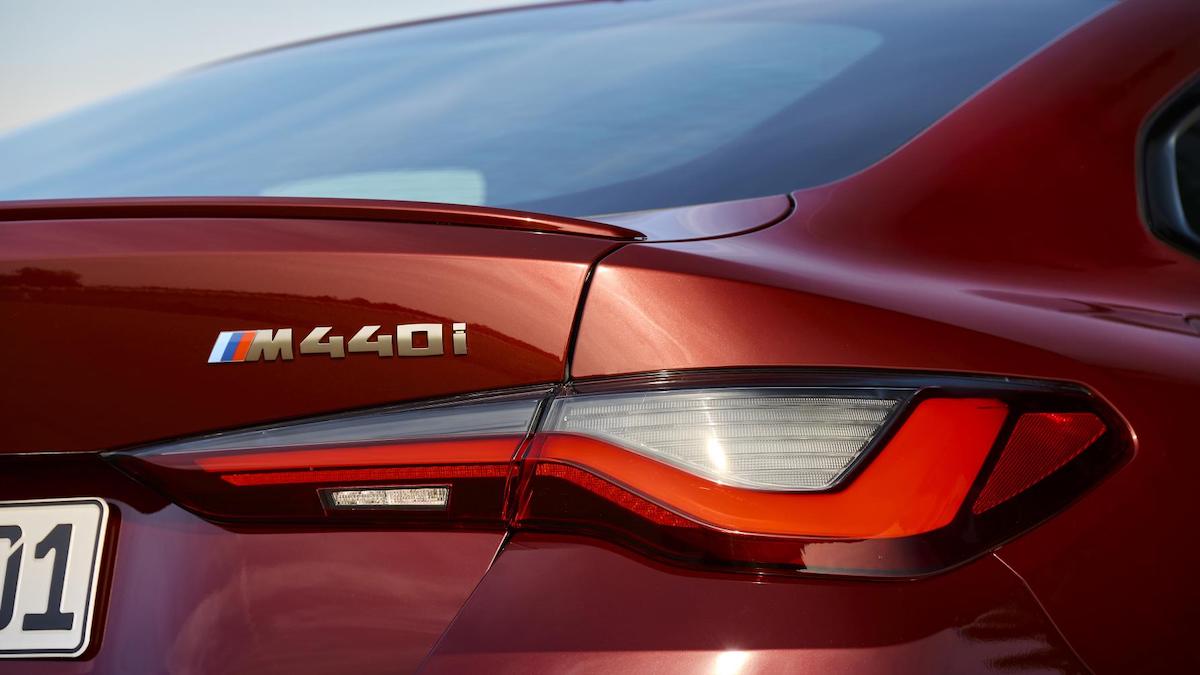 All 4-Series have longitudinal front engines and eight-speed autos. The 420i is a four-cylinder gasoline with rear-wheel drive, and the 430i is similar, but with a very handy 245hp. The diesel used to be a company-car default, but no more (strange, then, that there's no PHEV 4-Series so far.) Anyway, the 420d can be had rear-driven or, to tame its big torque, with four-wheel drive.
If you want a proper tuneful muscly BMW straight-six gasoline, you need the M440i xDrive. It makes 374hp and has the sort of horizon-magnetizing performance that you very seldom exhaust.
And how does it drive?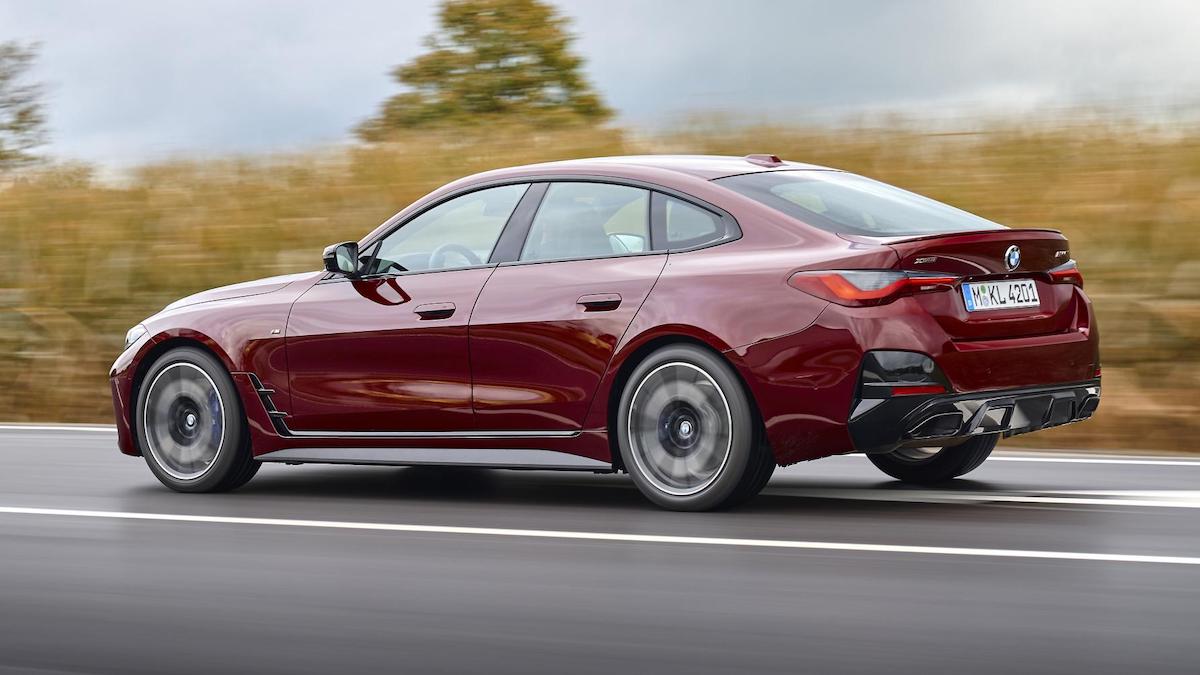 Because it's the same size as the coupe, the Gran Coupe drives in the same way. Which is absolutely no bad thing.
The engines are the smoothest of their kinds. The slushbox's shift points are calibrated to happen in almost supernatural harmony. The steering is resolute and accurate, the grip stout as you could reasonably ask. The only engines that might easily upset the rear grip can't do so because they come with four-wheel drive, so everything is contained and dignified. No skidding here.
The current generation of 4-Series is a tightly sprung car that likes smooth roads. It copes well with dips and crests, but it's firm and jiggly when the surface is rough.
ADVERTISEMENT - CONTINUE READING BELOW ↓
On the road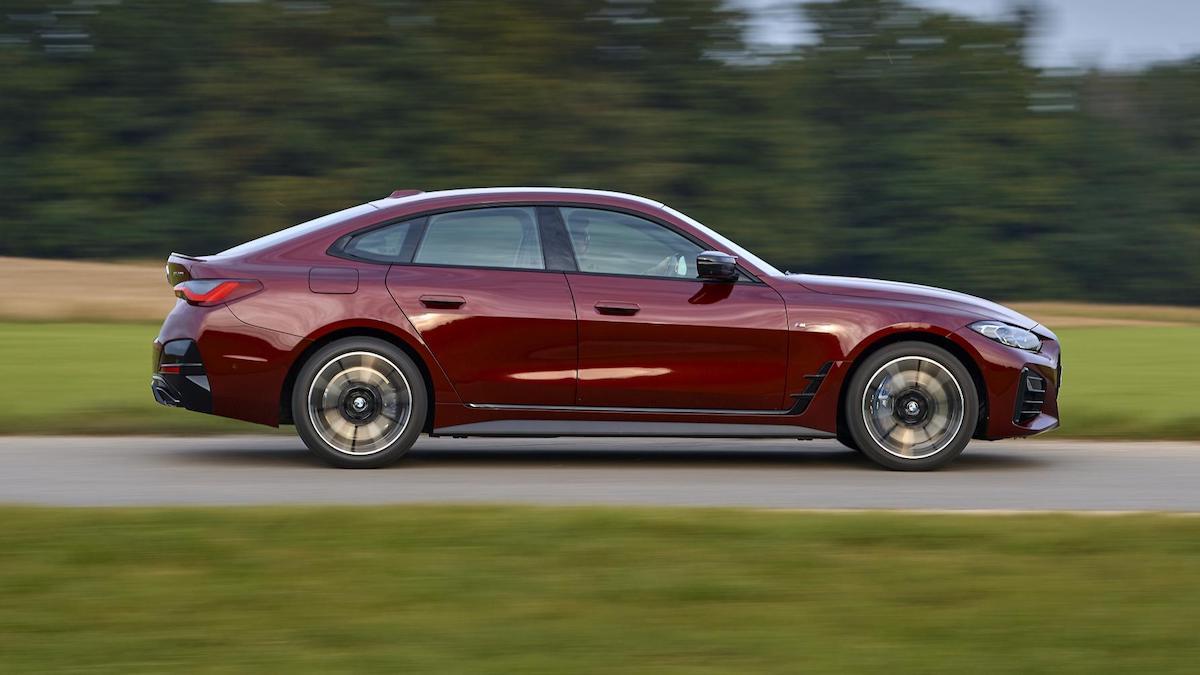 As mentioned, this doesn't actually drive any different from its two-door counterpart. But its context is different: That's seen as a sports car, this as a family car. And as a family car, it's a gorgeous thing to pilot.
Our first test is the M440i xDrive. This is a stonking engine, now bolstered a little by some mild-hybrid assistance. That alters its character not a bit: At low revs, it's soft and refined. Definitely laggy, to be sure, but the transmission discreetly covers up for that, shifting smartly down on a tickle of throttle. Once the dial swings into the middle-order revs, it's a torquey and quick-witted machine with a lovely harmonious note.
Toward the redline, the timbre firms up a little more and the pull is like a catapult. It's not just the 4.7sec 0-100 time that matters. That's mostly down to 4WD traction. It's what happens beyond 80kph—way, way beyond.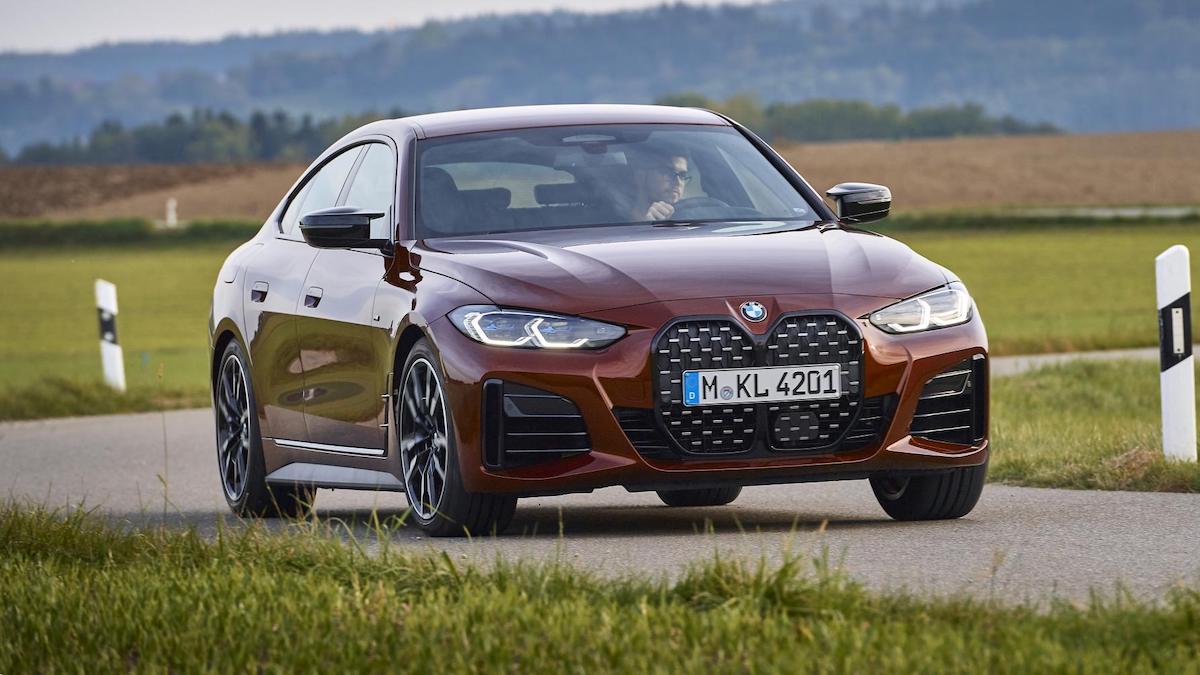 It's not just a straight-line king. There's sensitivity, quickish wits, and well-judged balance in the handling. But most of the time, it feels a little aloof, just because the natural tire grip is so high. So you drive it within itself, enjoying the accuracy of its answers to your inputs.
Whisper it, but if our 3-Series experience is anything to go by, the 430i might be a great choice. You have to work the engine harder because there's a lot less torque. Okay, it's not a straight-six, but it's a very cultured four. And with fewer cylinders and no drive to the front, it's nearly 200kg lighter than the M440i xDrive. Most of that reduction is in the nose, and you absolutely can feel it—the steering unlocks extra agility and precision and feel.
ADVERTISEMENT - CONTINUE READING BELOW ↓
At the base of the range is a 420i, still capable of squeezing under 8sec for 0-100. Or for dieselists, there's the 420d as an RWD or xDrive. There's also a 430d xDrive: Quite the thing for long, quick bad-weather trips.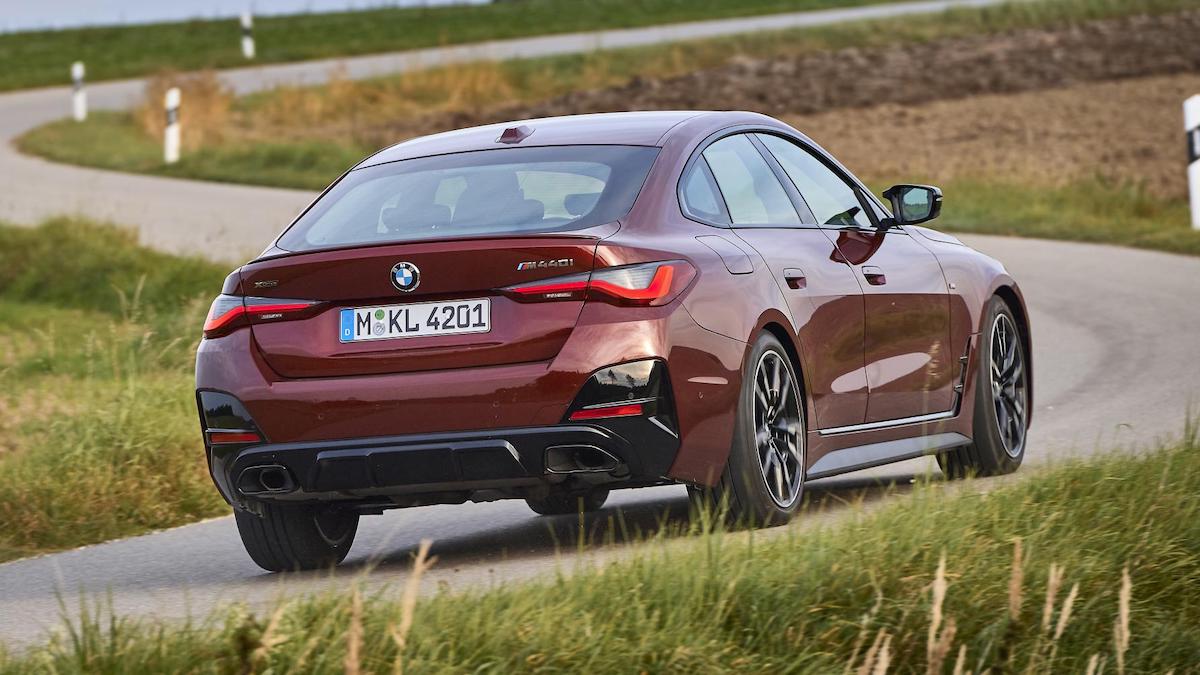 With all this happiness about the handling, the payoff is an extremely taut ride. M Sport cars are firmer than the already sometimes-jiggly 3-Series. Even with the optional adaptive dampers set to comfort mode, it gives you a bit of a shakeup. They don't always adapt as much as you'd want, so you might find yourself switching between modes as you enter and leave a town.
You can have all of BMW's latest drive support measures, with sensible ergonomics to switch them on and off. They work well, too. As well as highway support, the package includes a system that'll replicate, but in reverse, the exact course that you snaked when driving forward into a dead-end parking space.
On the inside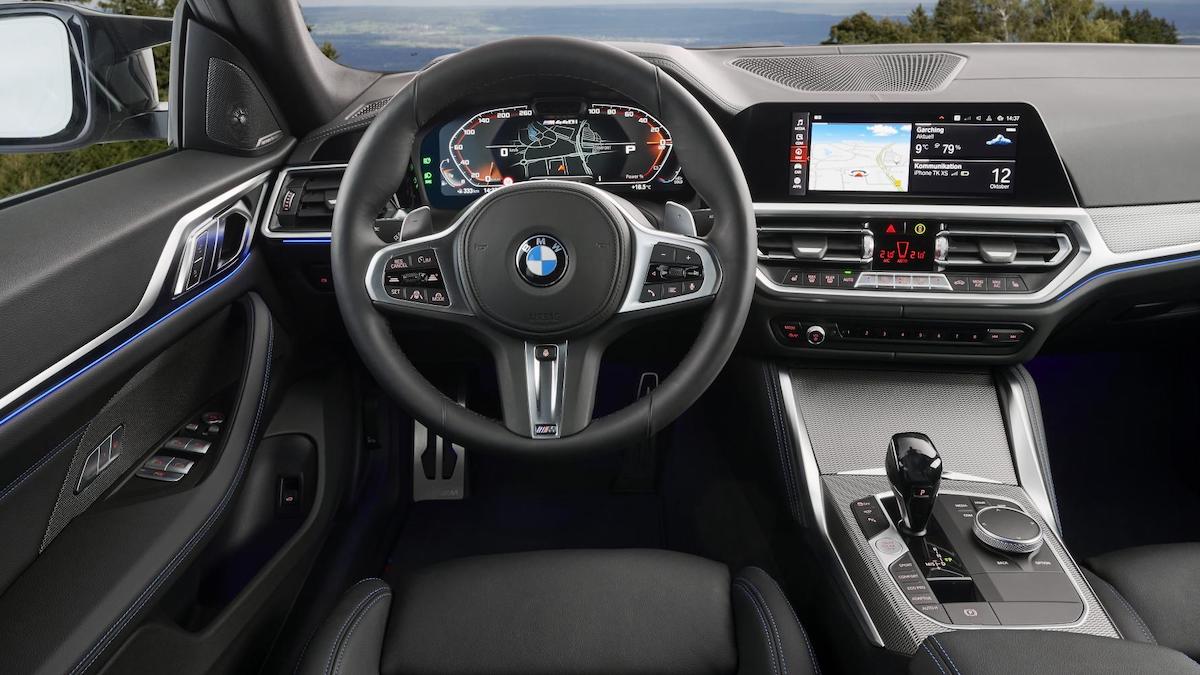 Although the basic dash and architecture are shared with BMW's sedans and even SUVs, it feels special in here because you sit low and the pillars rake back toward you. Material quality is as good as anyone's, and the well-oiled way the controls move adds to the sense of engineering depth.
Now that we've seen the newest iDrive (version 8) on the i4, we're happy to stick with version 7 here. You still get an unfashionable but refreshingly logical line of physical numbered buttons to assign radio stations, favorite contacts, and most-used nav destinations. iDrive now has touchscreen capability, but BMW has mercifully reprieved the tactile clickwheel controller, making this probably the safest infotainment anywhere to use on the move. The optional head-up display is brilliant, and phone mirroring happens without dangly wires.
ADVERTISEMENT - CONTINUE READING BELOW ↓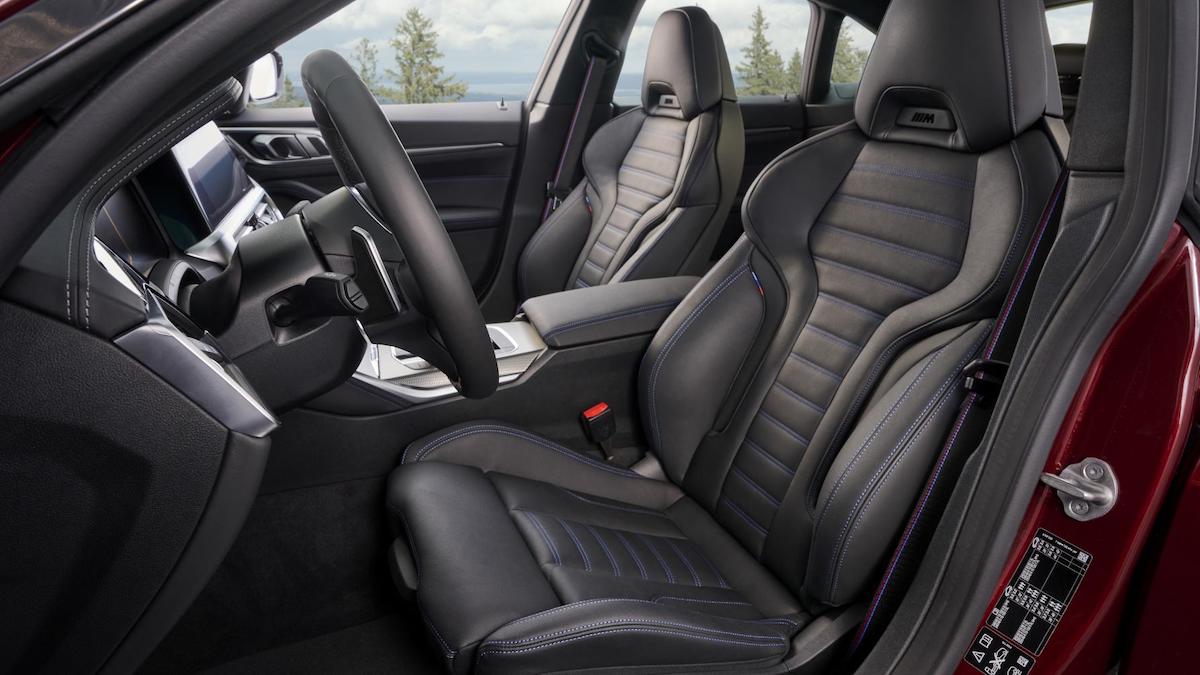 The seat is 'sporty' in a good way: supportive, highly adjustable, and aimed straight at the wheel and pedals. In the back? Well, it's not as big as a 3-Series: Head and foot room aren't so happy for tall folk.
The rear cargo area is a useful 470 liters (the coupe has 440) and it stretches to various degrees depending on how you deploy the 40:20:40 split-fold rear seatback.
Final thoughts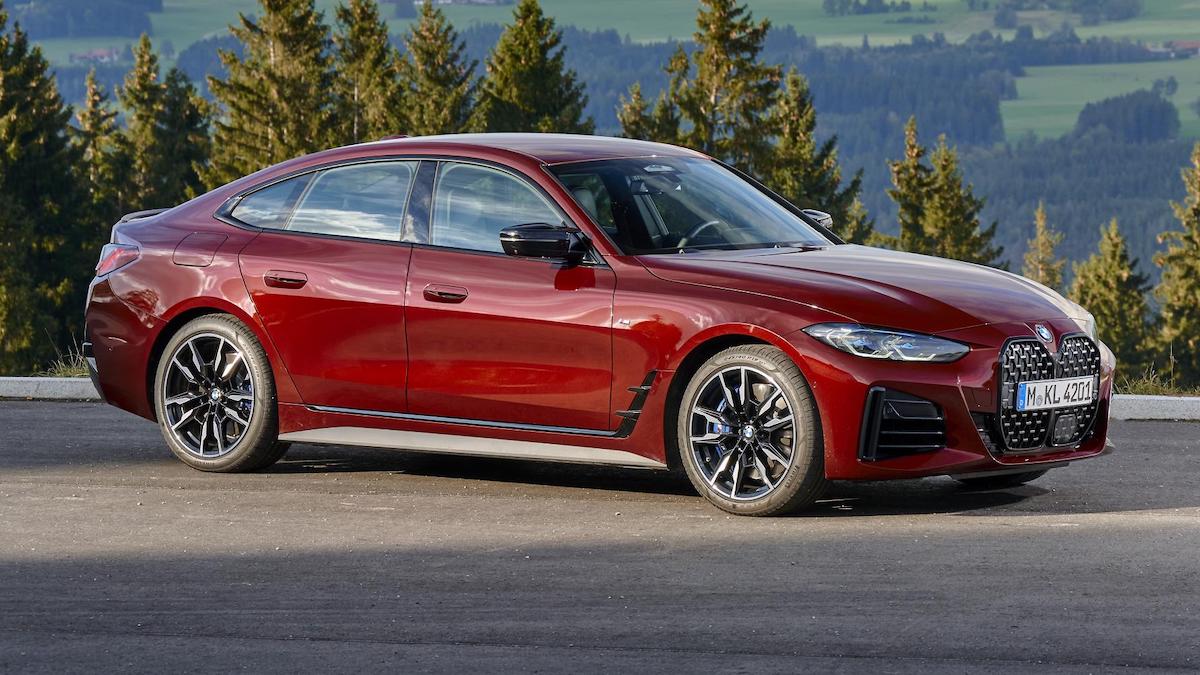 BMW isn't as consistent as it was. Too many of its cars these days are intrinsically ugly and ill-conceived.
This stands in marked contrast to those pratfalls. It's a car that manages to do pretty well everything right. The concept is good: an elegant but useful sporty car. The execution is better than good: superb powertrains, enjoyable but relatively civilized chassis, well-made and usable cabin.
Get the right paint color and it's even easy to ignore those much-loathed nostrils. Nothing in the BMW range stretches a band across the three legs of driveability, style, and practicality like the 4-Series Gran Coupe. And that means pretty well nothing from any other factory, either.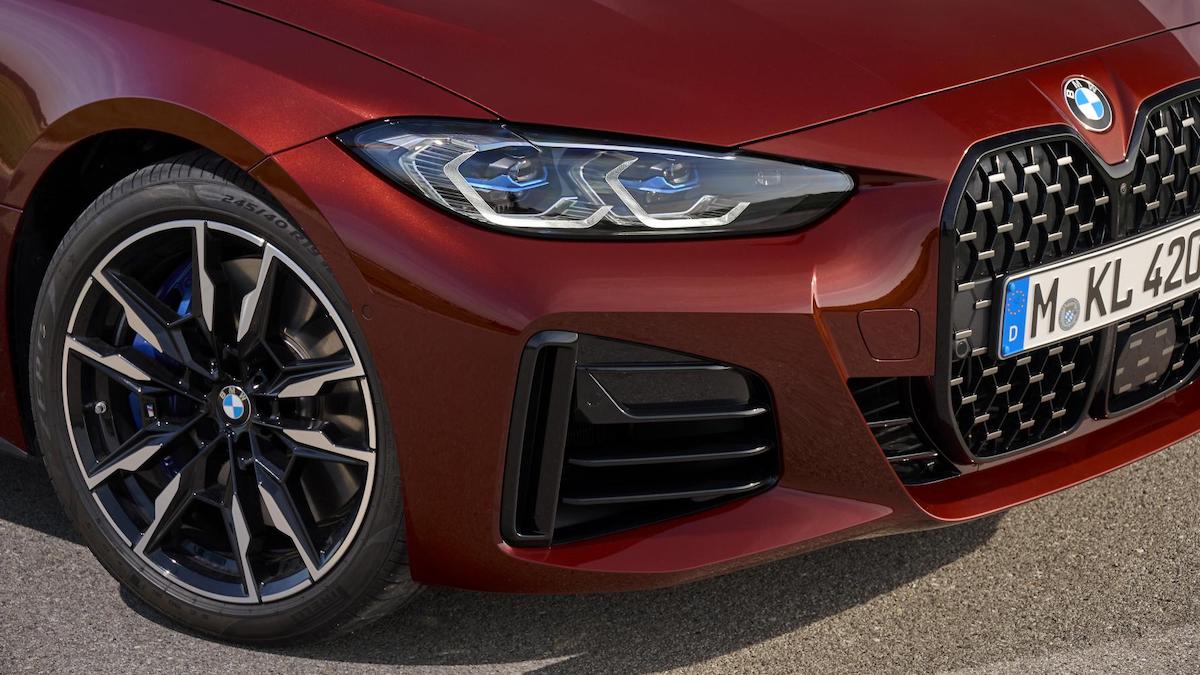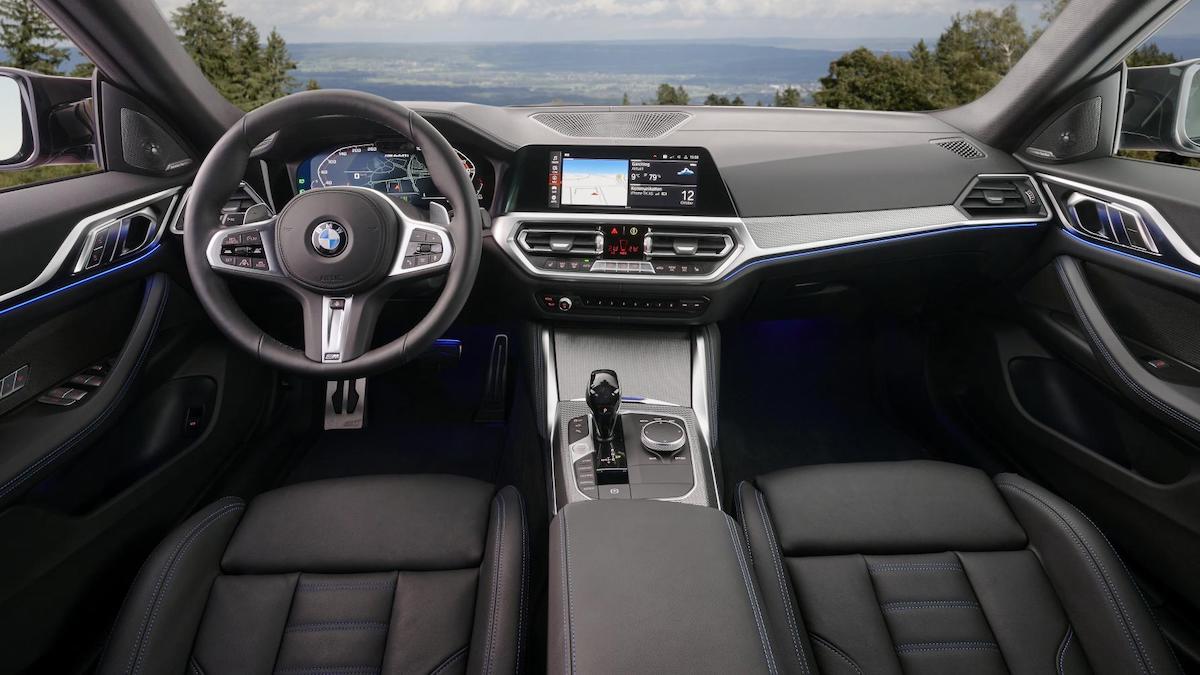 ADVERTISEMENT - CONTINUE READING BELOW ↓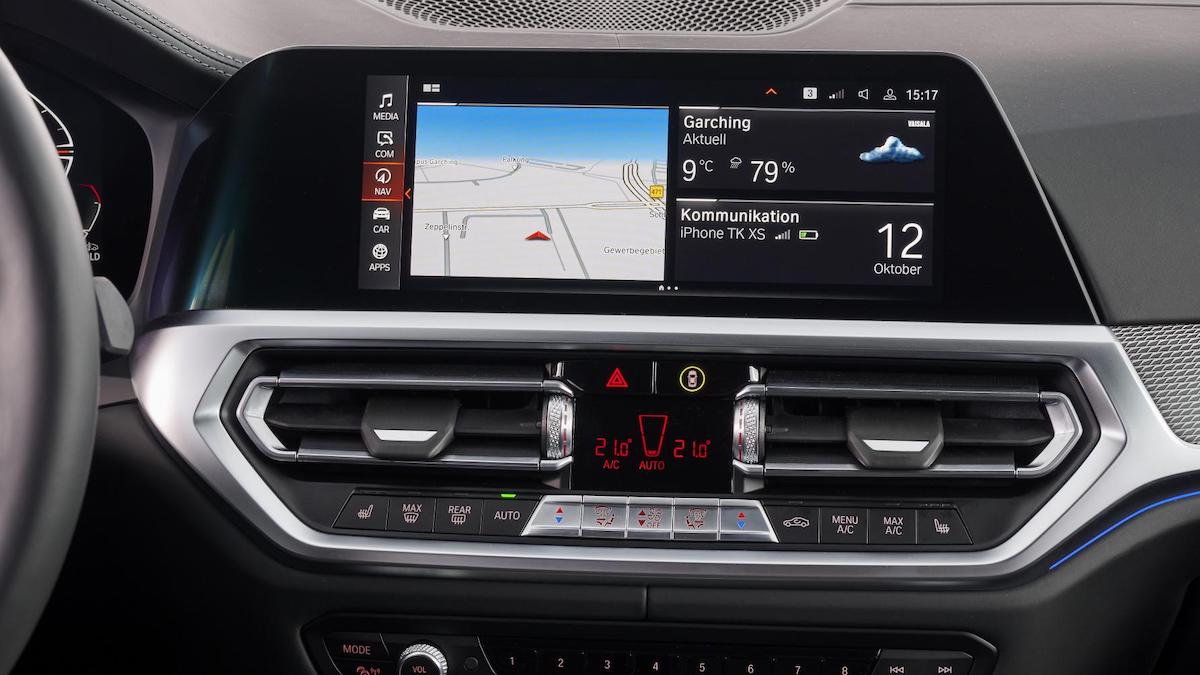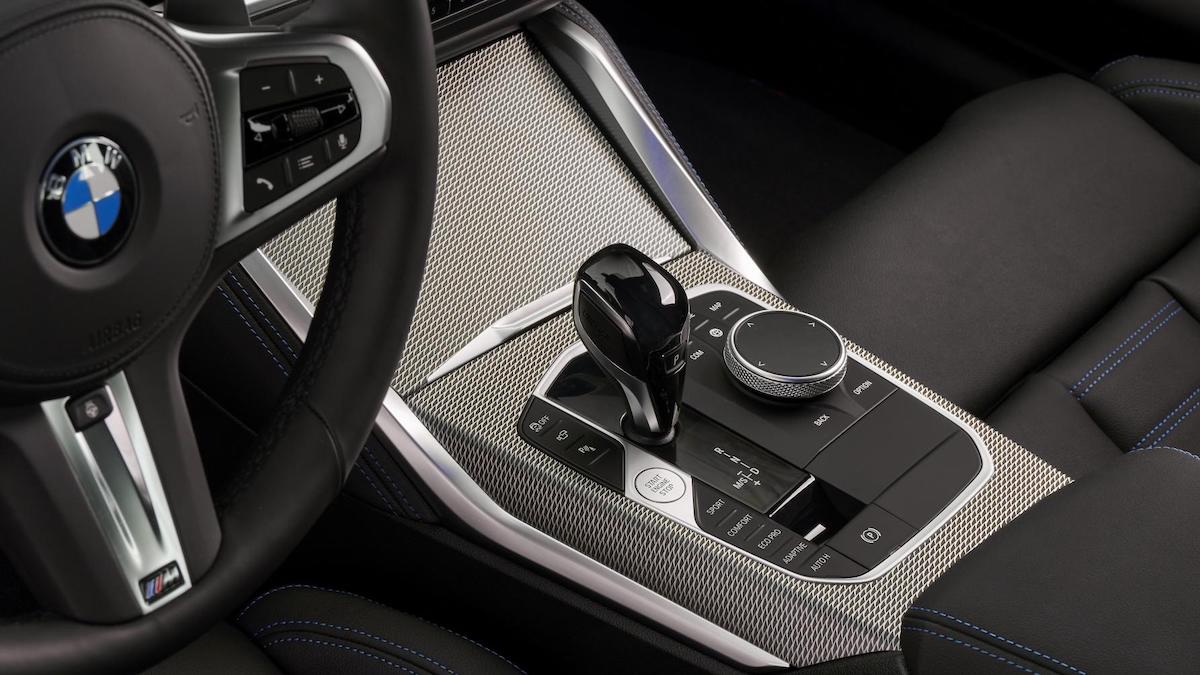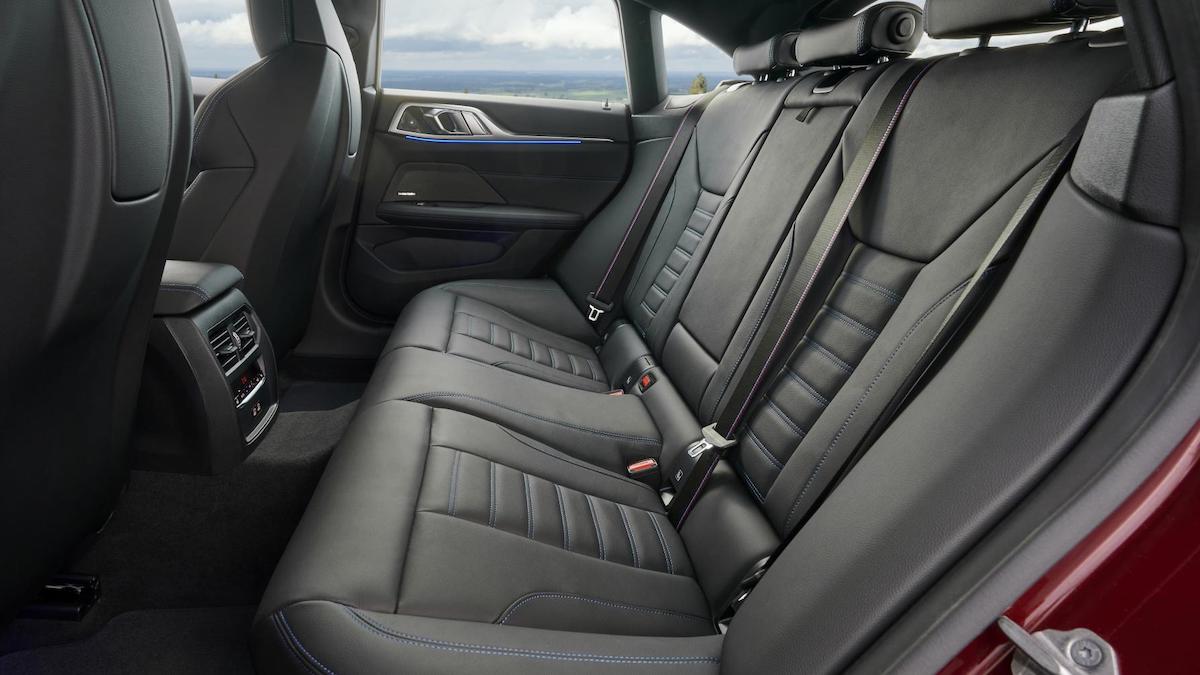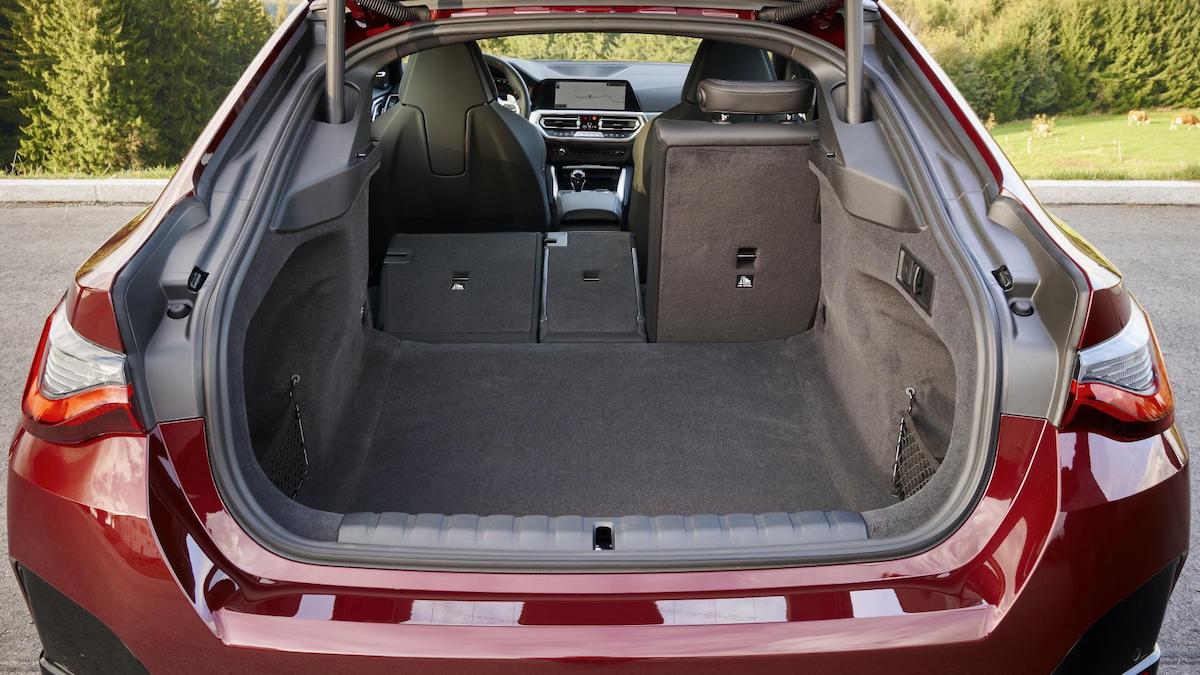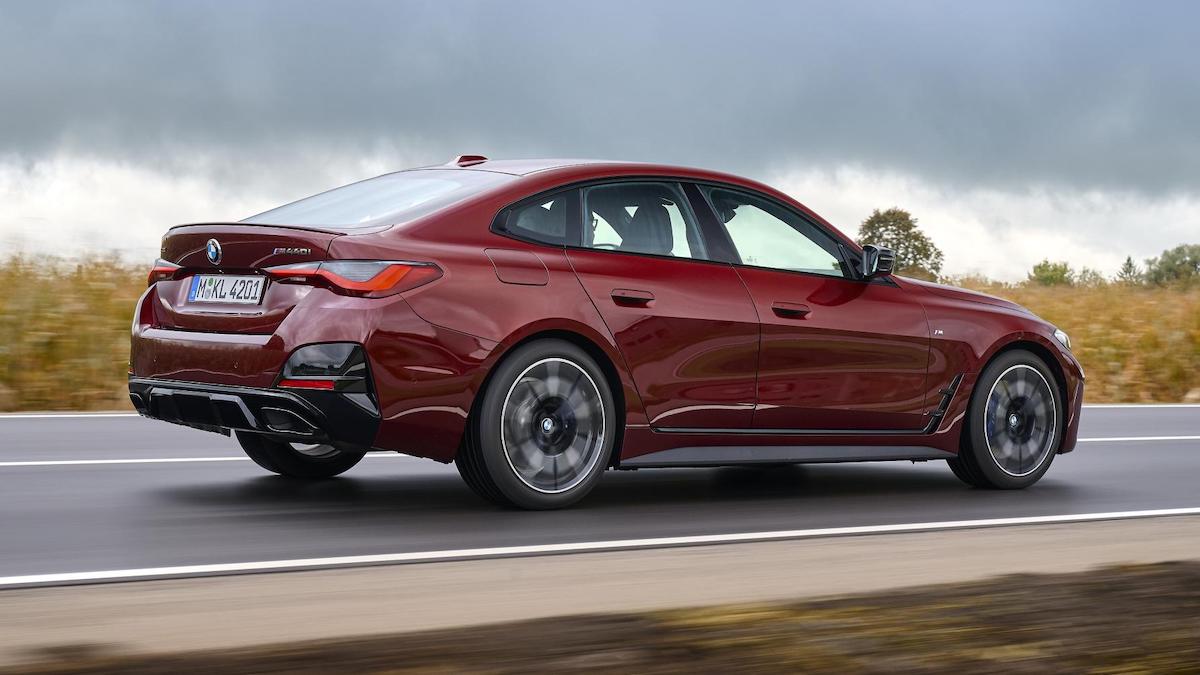 ADVERTISEMENT - CONTINUE READING BELOW ↓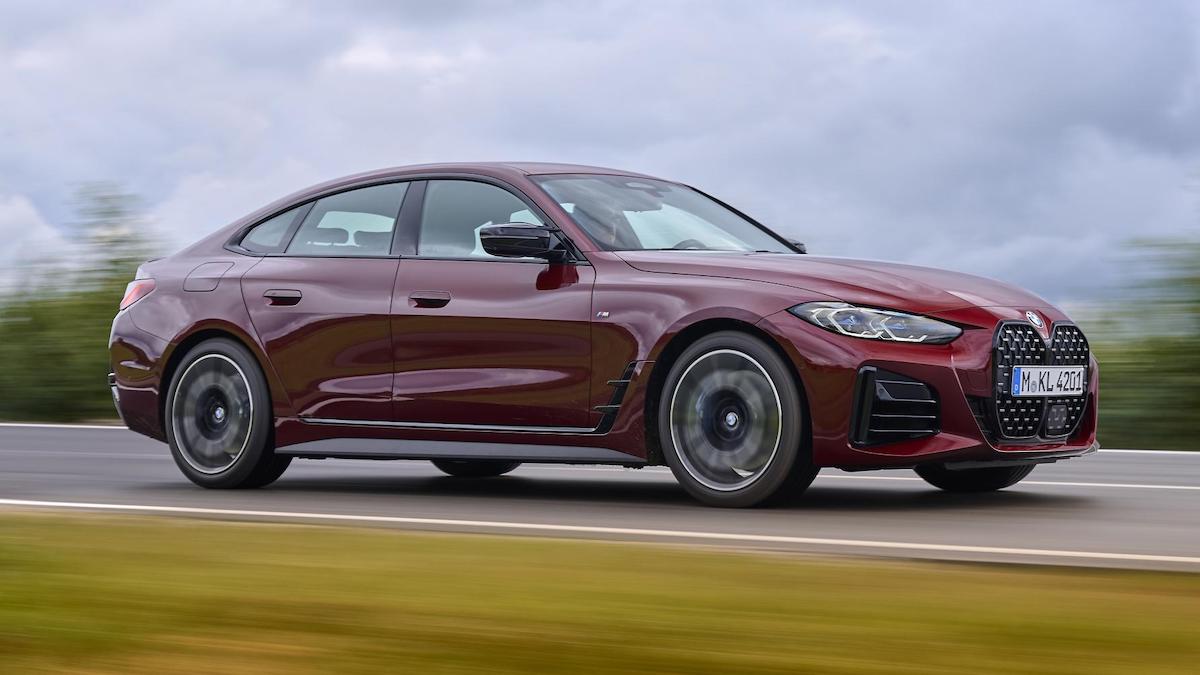 NOTE: This article first appeared on TopGear.com. Minor edits have been made.