The new Defender has a mountain to climb. Yeah, a real mountain, of course, because awesome off-road ability is an absolute necessity. But also a metaphorical mountain: It's got to replace the old one. A vehicle that was very widely adored, for the exact same reasons it was almost impossible to justify buying.
It was basically a tool. Its ability to survive harsh and brutal conditions meant it was, frankly, itself far too harsh and brutal to be taken seriously as an everyday vehicle for most people.
So, the new one has to be as capable off-road as the old one. And it has to evoke the old one's heritage, which is why it looks the way it does. Those two things were probably quite difficult, but if anyone could succeed, Land Rover's engineers and designers would.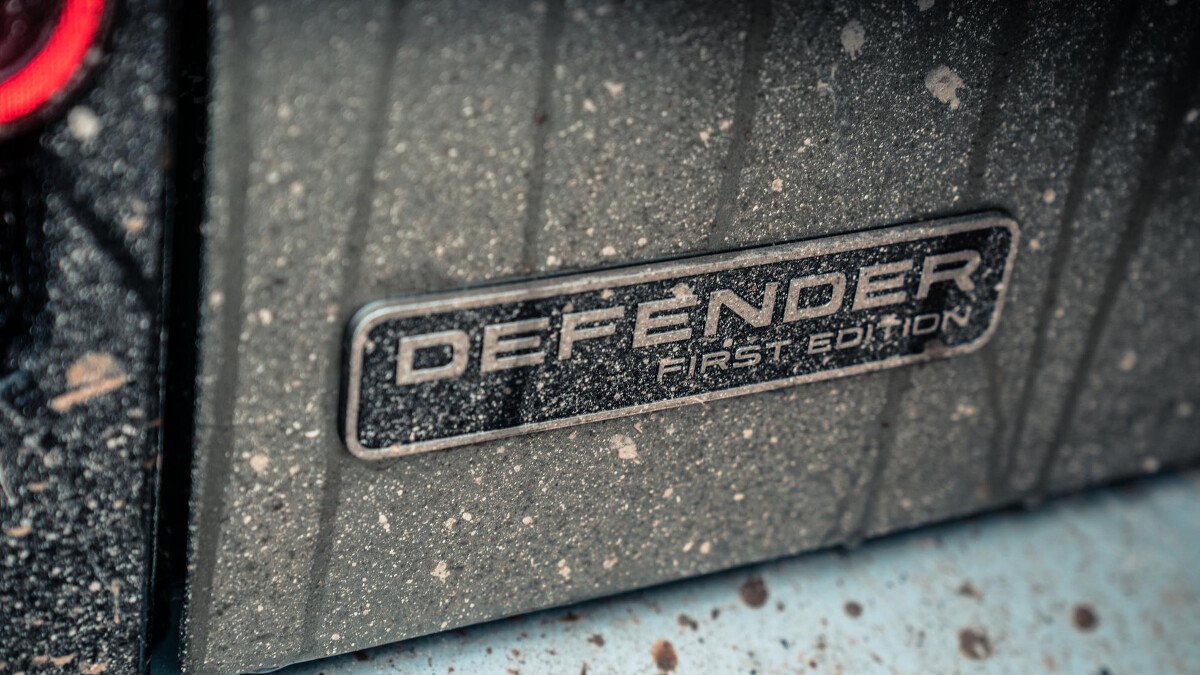 ADVERTISEMENT - CONTINUE READING BELOW ↓
Beyond that are two much harder questions, the ones that are the gateway to its being adored like the old one was. If it drives well and is comfy, will it get accused of blandness? And if it's smart and sophisticated, will it have abandoned the customers who made its heritage so authentic—the rescue services, the utilities, the true adventurers?
Well, to try to keep the utility buyers on-side, Land Rover will release a Commercial van-sided version a few months after the passenger versions go on sale. First, though, we're testing the long-wheelbase 110 passenger version. You can also have a short-wheelbase 90 three-door.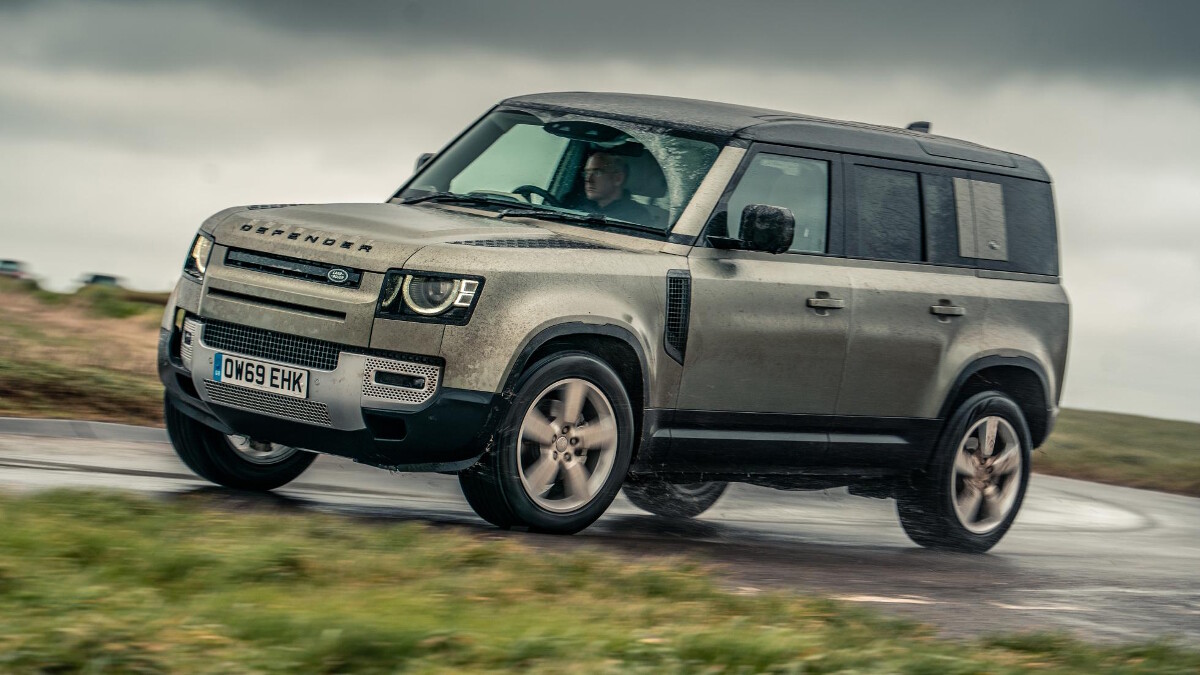 ADVERTISEMENT - CONTINUE READING BELOW ↓
Recommended Videos
The exterior design is, we think, masterful. It invokes the old one, yet it's completely modern. The boxiness is just right for a hardcore SUV. It not only ekes out the maximum carrying space, it also helps when you're driving between obstacles because you know where the bodywork begins and ends. The short overhangs help off-road. But it's subtly curved, not flat-sided. Flat panels look makeshift and go wavy. The new Defender's subtle curves look smart and solid.
The bodywork is structural. The whole shell is immensely strong; so's the suspension it rides on. It shares principles with the Discovery, but few parts. Almost everything is stronger. The Defender 110 has air suspension as standard, which adds to off-road ground clearance and wading ability.
On the road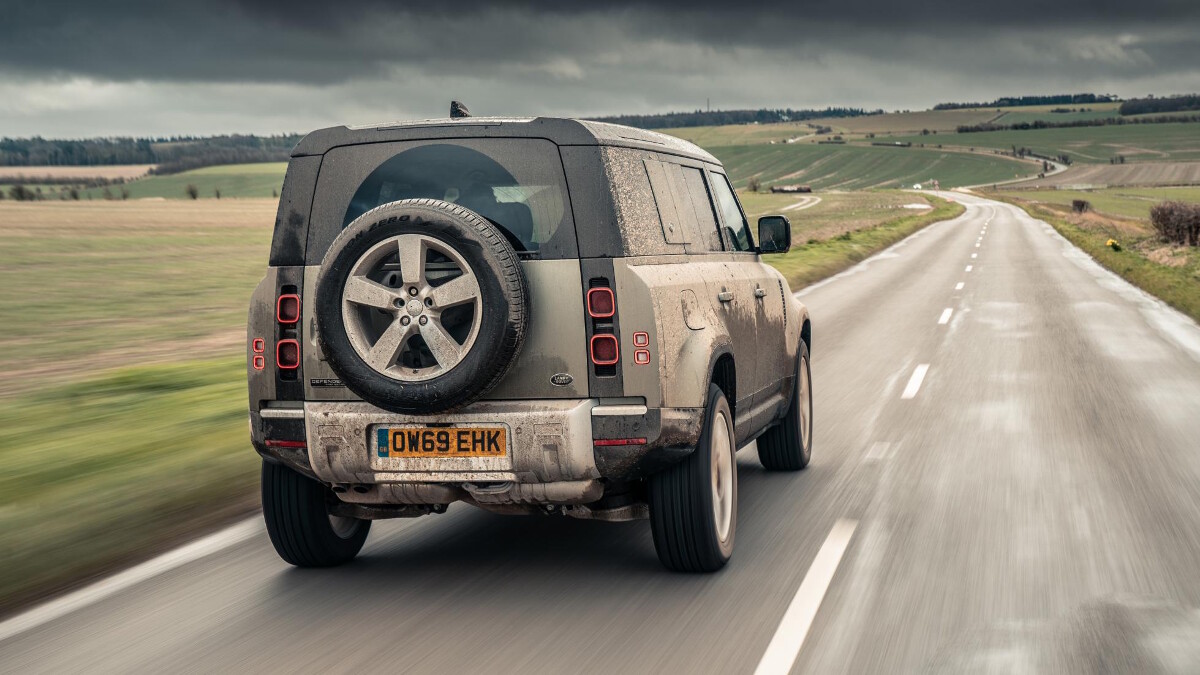 ADVERTISEMENT - CONTINUE READING BELOW ↓
The most amazing thing about the Defender is it doesn't feel like a hard-core off-roader—not when it's on the road. There's none of the Jimny's unruliness, the Wrangler's vagueness, the Land Cruiser's queasiness. Axles don't shudder on the mountings and the body doesn't quake on the chassis. Everything feels tied together.
Because of the long suspension travel, it's soft and gentle in its reactions. Which is very different from the forced urgency of sporty SUVs, and much more honest and real-word sensible, really. It absorbs hard shocks, and the wheels don't shudder over corrugated surfaces.
More remarkable, provided you drive smoothly, is its fine control of pitch and roll heave. And you can drive smoothly because the steering is progressive. So, you can whisk it along a difficult road at a respectable lick and remarkable comfort. Almost luxury-car comfort. No, really.
ADVERTISEMENT - CONTINUE READING BELOW ↓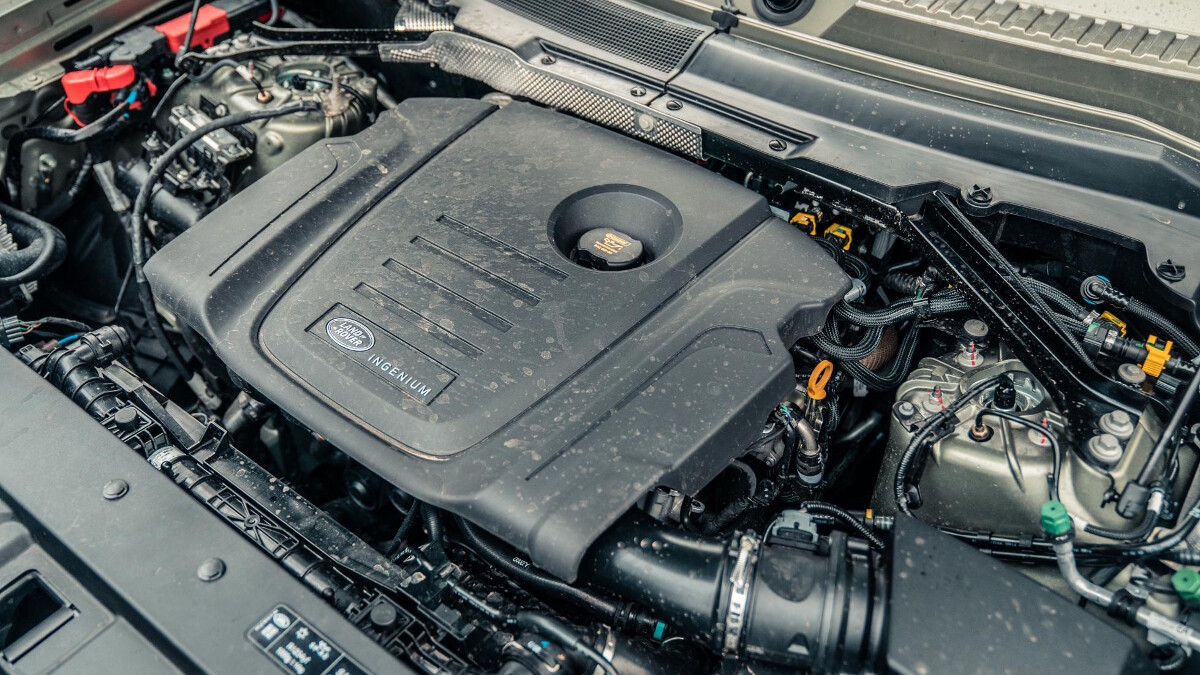 The D240 diesel engine is stoutly up to the job. The eight-speed auto helps its case, thanks to smooth and timely shifts. Acceleration doesn't feel too hidebound by the weight, at least up to about 100kph. From then on, it does definitely feel hidebound by the brick-outhouse aerodynamic profile. It'll cruise on the highway, but it can't snappily slot into a quick outside-lane gap.
ADVERTISEMENT - CONTINUE READING BELOW ↓
It's generally a quiet thing, the engine soft when it's not worked hard, the tire and suspension noise pretty distant. A roof rack and knobbly off-road tires will add noise and drag, though. Overall, then, the Defender feels like a heavy luxury crossover. Honest. Then you turn off the road. Suddenly, it's a whole different machine.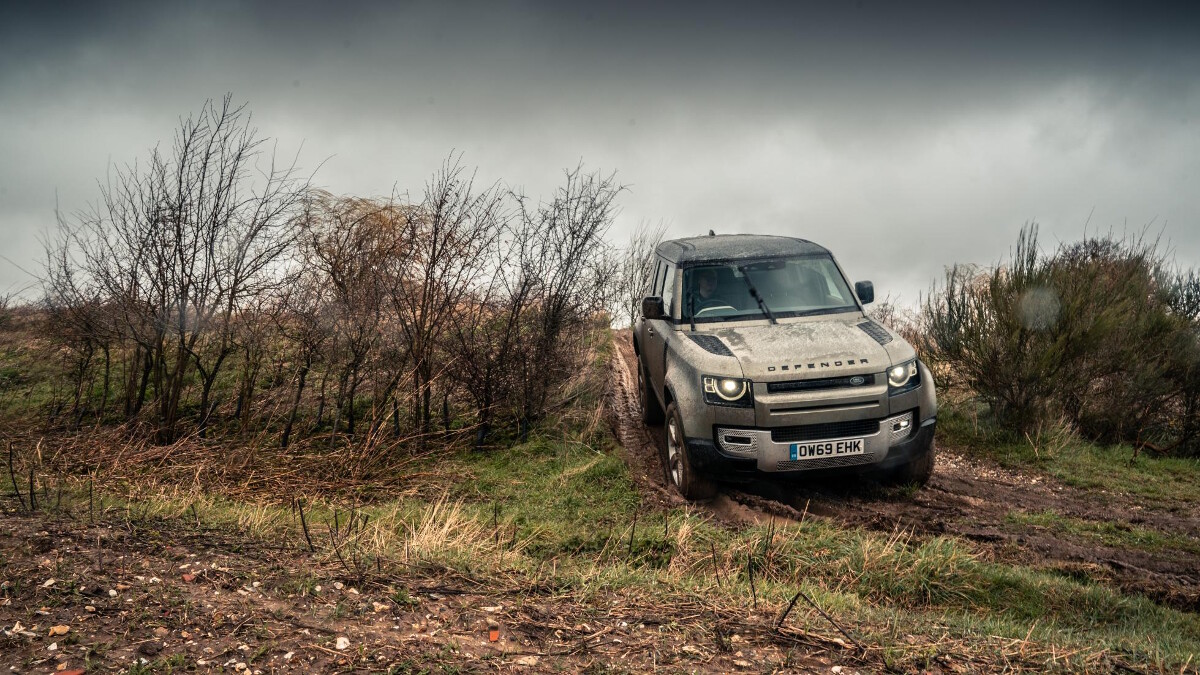 ADVERTISEMENT - CONTINUE READING BELOW ↓
Articulation, traction, wading, ascents, descents, side-slopes, mud, sand. It's not just that it surmounts and traverses and dismisses all these obstacles, it's the effortlessness that amazes you. The hardware—axles, springs, anti-roll, gear ratios, diffs, tires—works as an indefatigable, harmonious whole. Overlaid on that is the software, and Land Rover is better at this than anyone. The launch and traction control systems, the slow-speed throttle control, the underbody cameras—they all make your job so much easier.
On the inside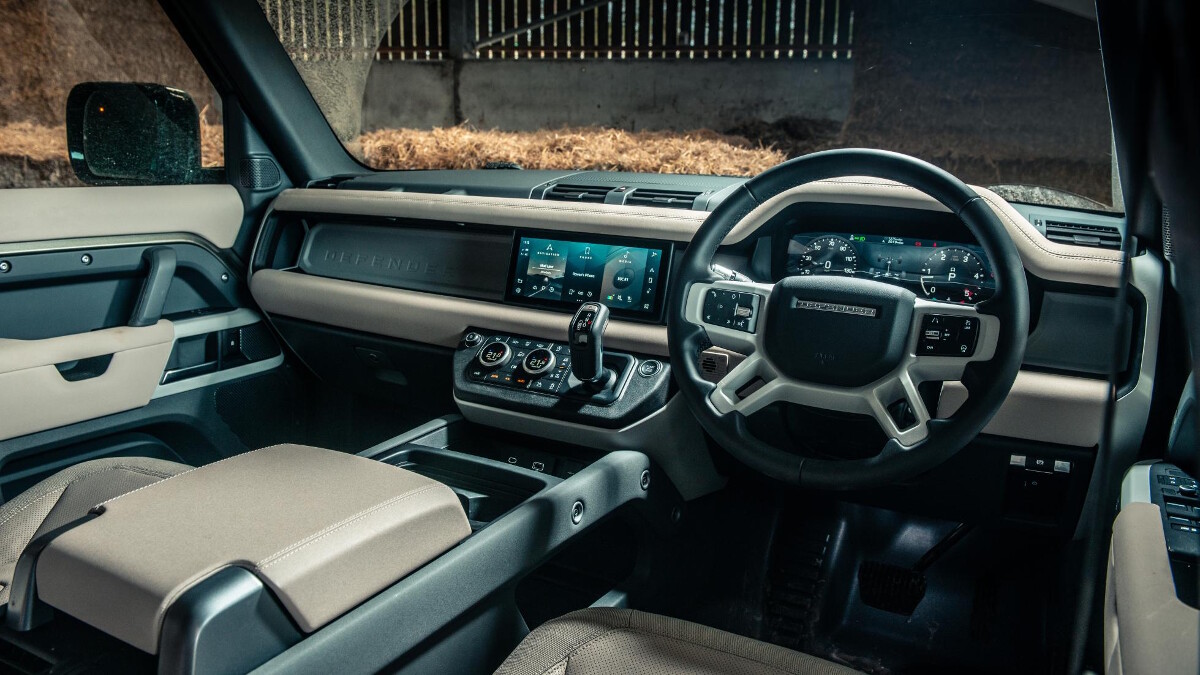 ADVERTISEMENT - CONTINUE READING BELOW ↓
It's a wonderful cabin, partly because it's not like any other car's. The Wrangler pulls off a similar trick: You are reminded every time you get in, even if it's just to pop to the shops, that this is a vehicle that's up for all your great adventures. The Defender is (unlike the Jeep) super-roomy, too, with a wide cabin and loads of rear legroom.
The Defender 110 can be had with a third child-seat row, making this an excellent replacement for Discovery 4 drivers who find the Disco 5 a bit too suburban. The Defender also has a six-seat option, with a folding jump-seat in the center of the front row. An eight-year-old's fantasy ride.
Space here doesn't permit the listing of all the storage spaces, especially if you have the five-seat option and its warehouse-size center console.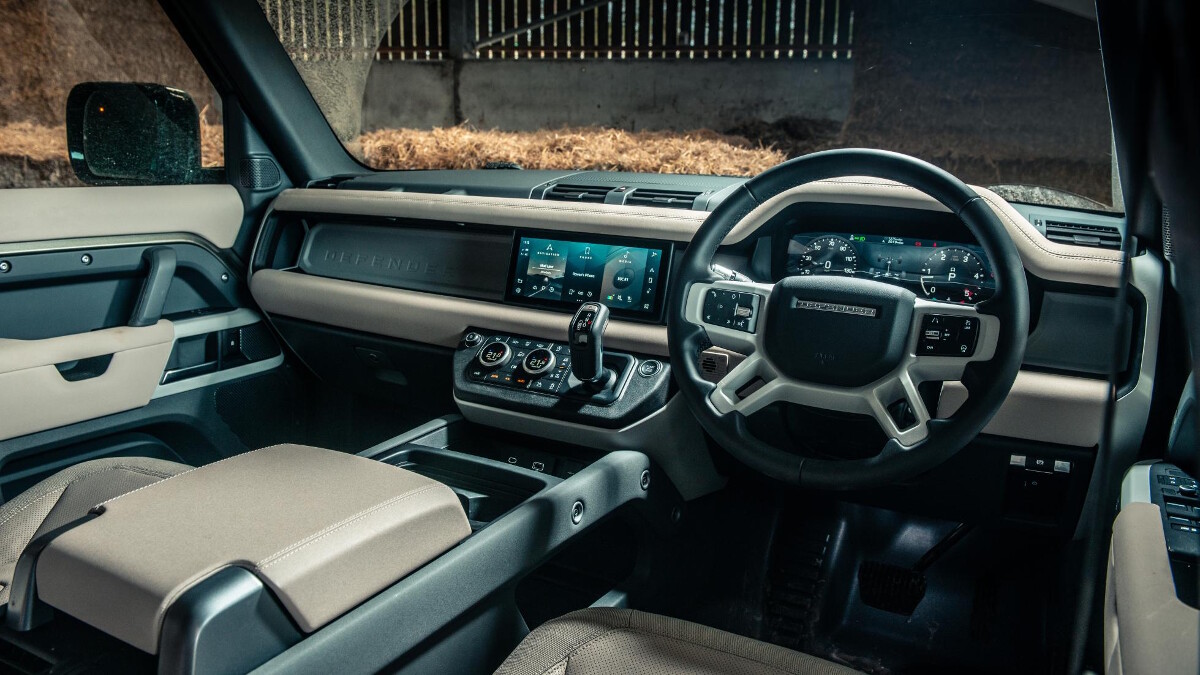 ADVERTISEMENT - CONTINUE READING BELOW ↓
Honest industrial design takes it far far away from your normal road-car atmosphere. The solid cross-dash beam, strong console, structural door liners, and washable floor are all about fitness for purpose. Not having to fret about dirtying or marking 'luxury' materials is itself a bit of a luxury.
The infotainment electronics, HUD, and driver aids are right up to modern premium-car standards. Sorry to keep harping on about this, but this is not just a simple truck.
Final thoughts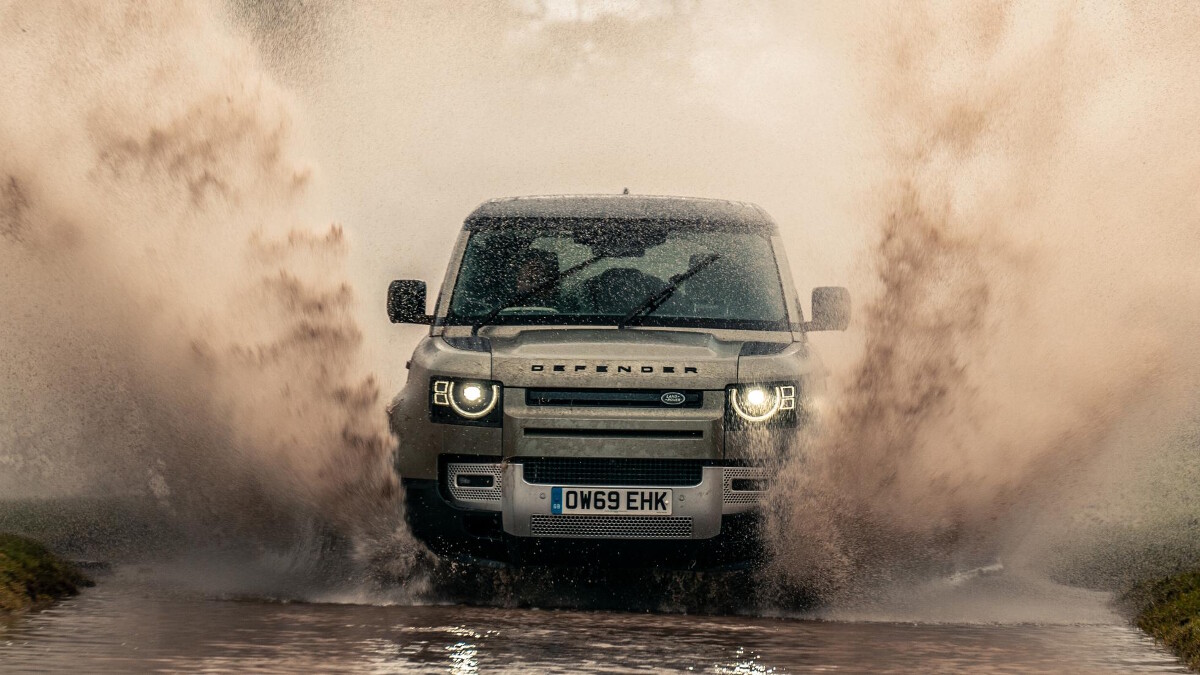 ADVERTISEMENT - CONTINUE READING BELOW ↓
One in a hundred, one in a thousand—who knows? But once in a while, out of all the people buying Land Rover's vehicles, there will be someone who has the intention of using it to the max. For the other 99 or 999, not so. The firm's entire success has been founded on making vehicles that are so capable, they go well beyond the normal needs of the buyers.
The Defender is the pinnacle of that. Who are the one in a thousand? A few adventure crews. Some deep-country folk of unusual prosperity. And, with next year's Commercial version, such noble entities as coastguards, electricity supply workers, and rescue crews.
In the meantime, though, it's a family car with a deep and wide backstory. It just makes you feel adventurous. And when you do use its ability—as an off-roader, a snowy-roader, a towing roader—it'd feel immensely reassuring. It'll carry mountains of kit, and shrug off the dirt and wet.
ADVERTISEMENT - CONTINUE READING BELOW ↓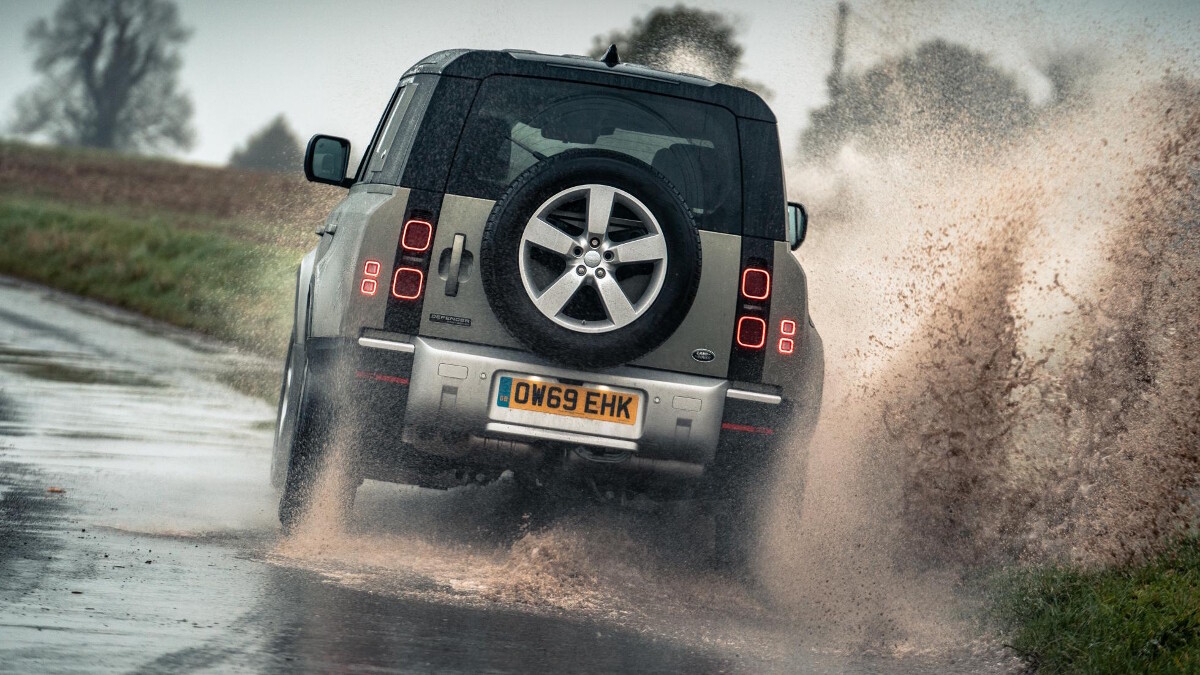 Those same qualities of versatility and ruggedness are equally handy even if you just take a bunch of unruly kids to school, the shops, the sports ground. Families wreck the insides of posh cars. This one resists wrecking.
And the amazing thing is how well it drives. It's stately and dignified, and it feels good.
ADVERTISEMENT - CONTINUE READING BELOW ↓
We usually recommend 4WD wagons over expensive crossovers, because there's not much a crossover can do that a wagon can't. But the Defender isn't a crossover and skittles that argument. If you can make use of it, there's nothing to match it.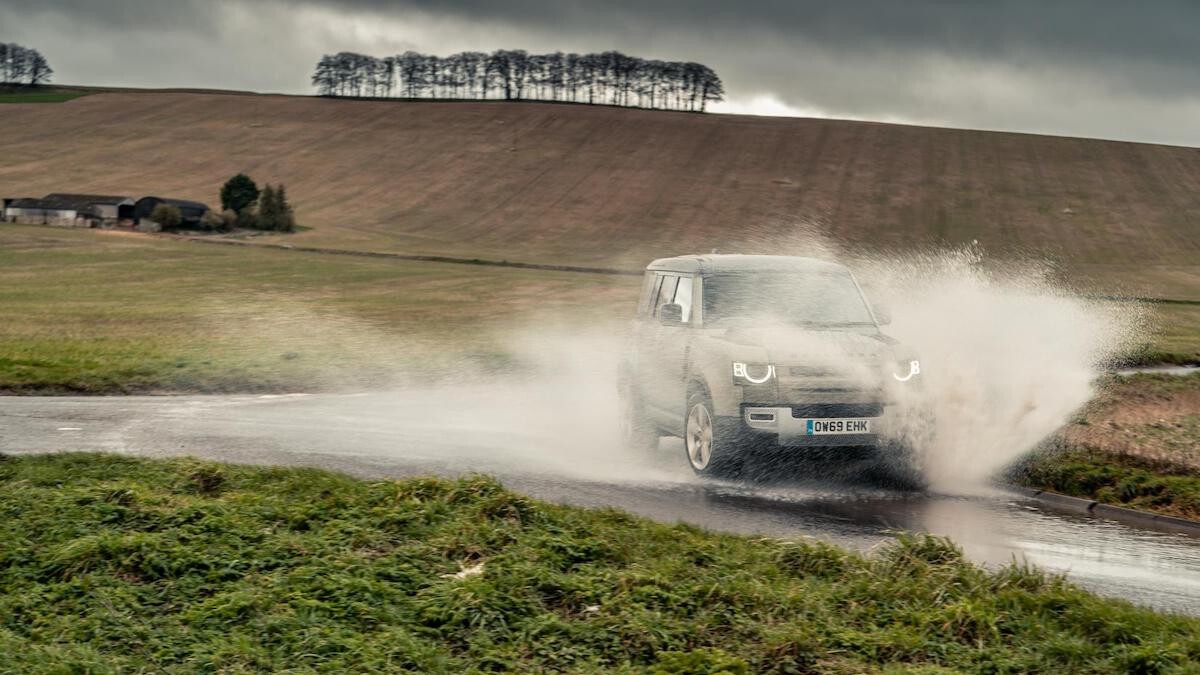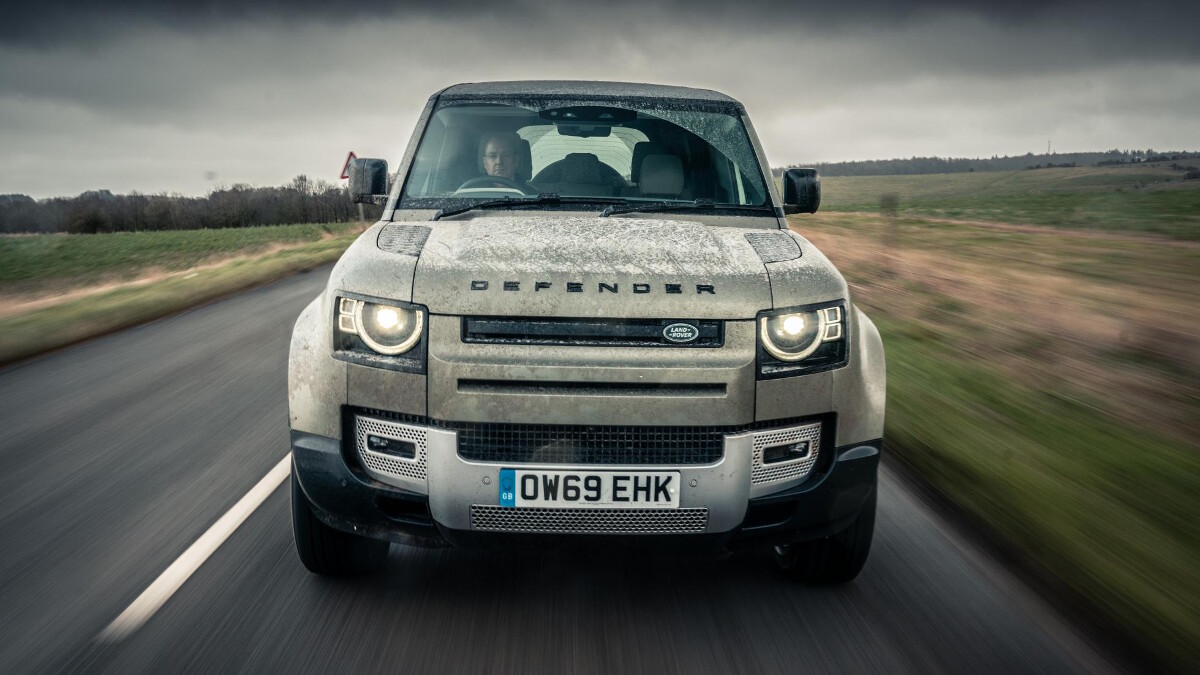 ADVERTISEMENT - CONTINUE READING BELOW ↓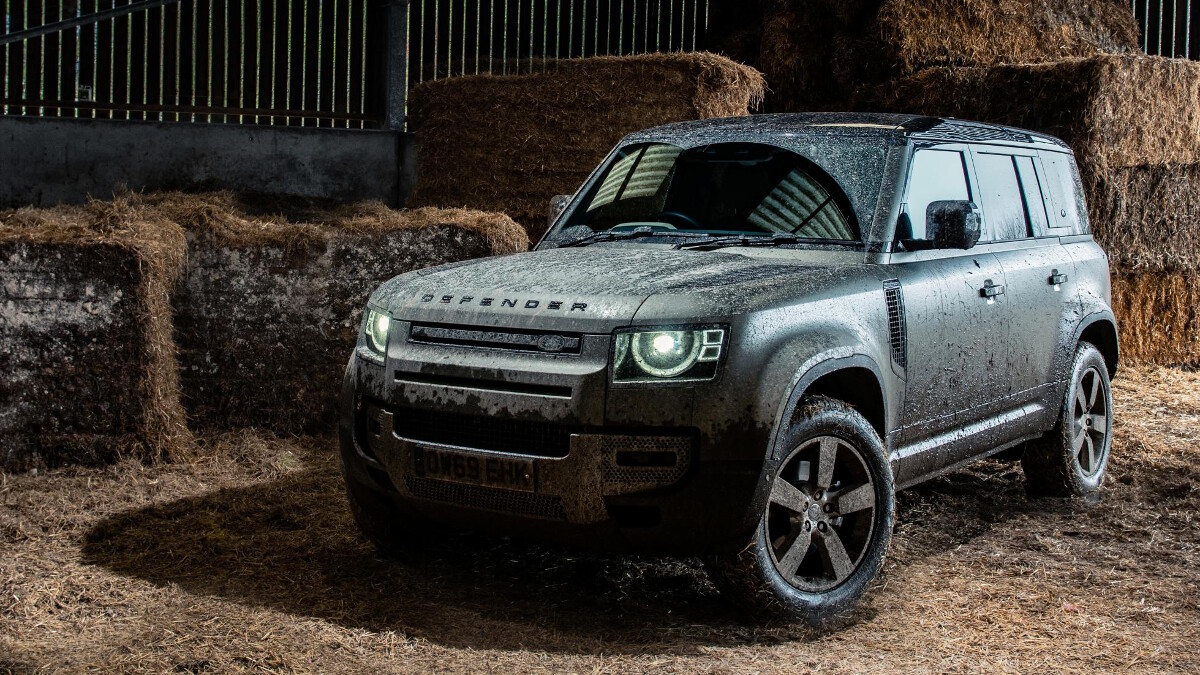 NOTE: This article first appeared on TopGear.com. Minor edits have been made.