Have you just leaned on your keyboard and typed a series of random letters?
No, but point taken—Merc's naming strategy does appear to be spiraling into silliness. Decode it and what we're looking at here is the most powerful model ever produced from a company not shy of a few horsepower. It's the long-awaited plug-in hybrid version of the AMG GT 4-Door, and it laughs in the general direction of its closest rival, the Porsche Panamera Turbo S e-Hybrid.
Whereas the Panamera produces a trifling 671hp, the largest AMG-specific model gets a hulking 831hp, a 0-100kph time of 2.9sec (that's on a level with the Ferrari 296 GTB) and a top speed of 315kph. And a price tag of £173,655 (P11.7 million). Big gulp.
And it's achieved this...how?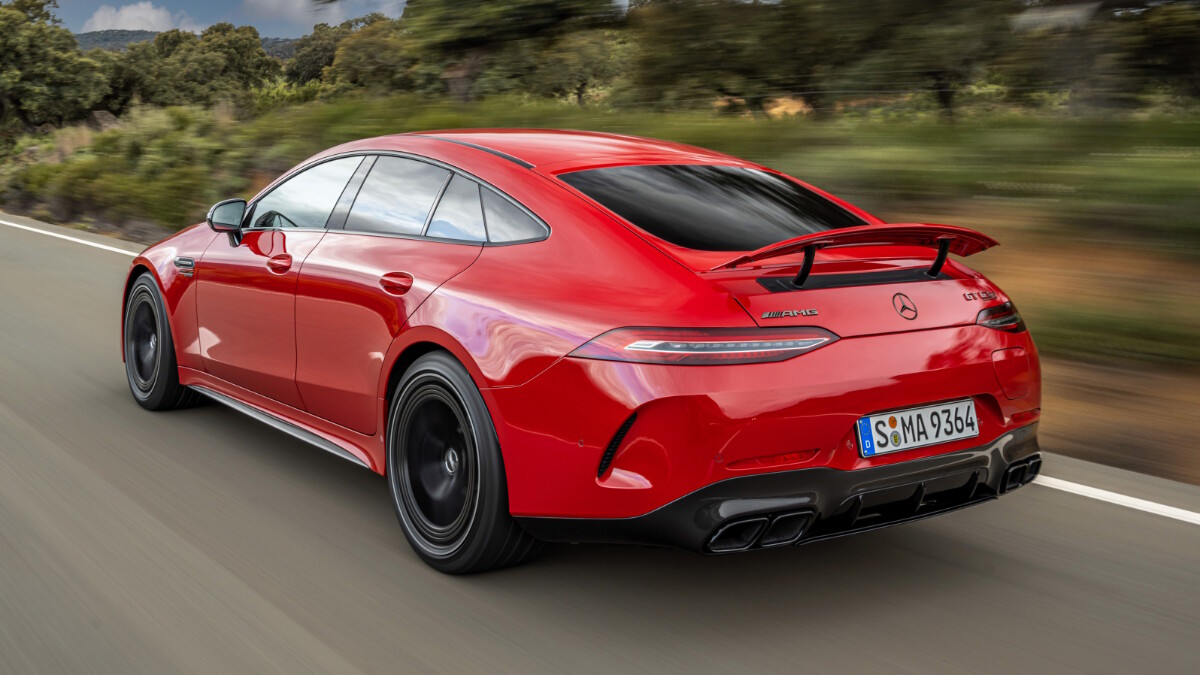 By combining the power of a 630hp 4.0-liter twin-turbo V8 with a 201hp electric motor for that total of 831hp, and 1,468Nm of torque. Simple, right? Sort of...this is the first model to use AMG's performance-biased modular plug-in hybrid system, which can accommodate different battery sizes and works with engines other than V8s. Psssst—it's the same tool kit that will augment AMG's 2.0-liter turbo in the new four-cylinder plug-in C63 that's coming later this year.
Whereas most hybrids put the e-motor between engine and gearbox, here it sits on the rear axle with the 6.1kWh battery on top of it for 50/50 front/rear weight distribution. The electric motor sends its power through a two-speed gearbox (so it can continue to pull its weight at higher speeds) and an electronically actuated rear diff. Merc's 4Matic+ 4WD system means the front axle can snaffle power from both the electric motor and the engine when it needs to. There is also a Drift mode if you are keen to be on first-name terms with your local tire dealer.
That battery doesn't sound very big?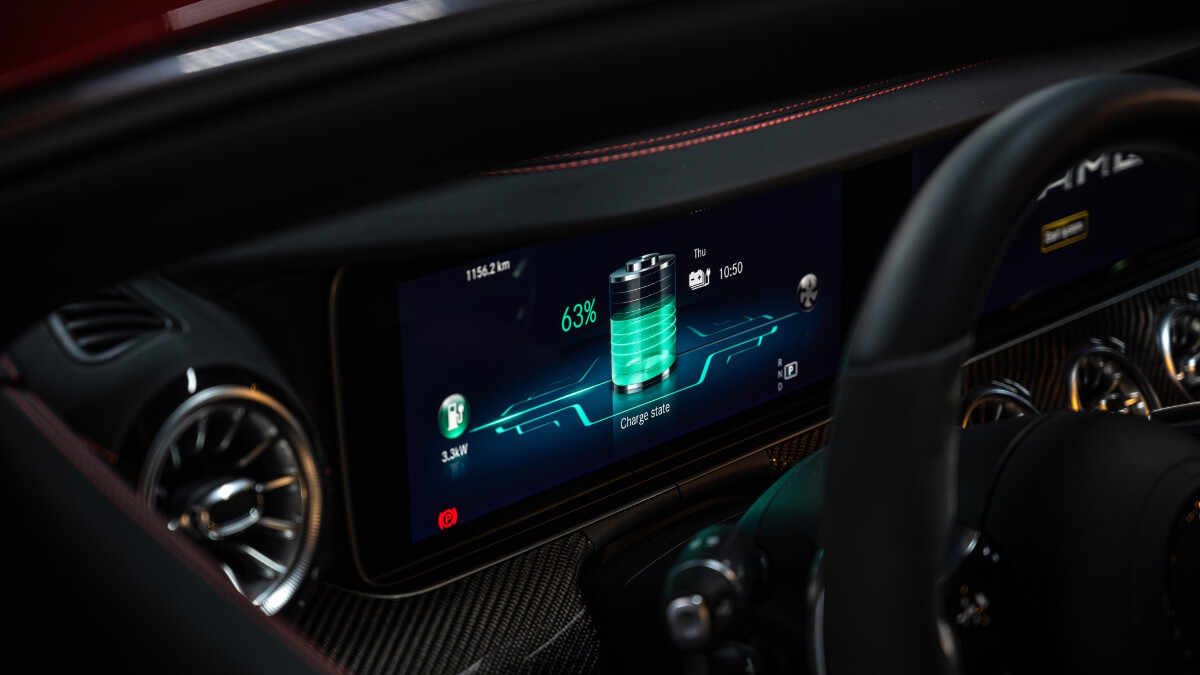 That's because it's not. In EV, mode a full charge will last for around 11km at speeds up to 130kph, but that's not really what the battery is designed for—it's there to boost performance and maximize fun. One engineer suggested they could have left out the 'plug-in' functionality entirely, but charging sometimes means free parking, so they left it in. Smart chap.
NEWS YOU MIGHT HAVE MISSED:
Toyota Veloz to be launched in PH on April 29, will start at P1.185-M
FYI: These are NAIA's parking rates for 2022
The battery itself weighs 89kg, has twice the energy density of a regular plug-in hybrid, and represents genuine F1 technology transfer in that it's been designed to charge and discharge extremely quickly. Key to that is direct liquid cooling that flows around all 560 cells and prevents overheating. The cells can operate up to 45 degrees without loss of performance—20 degrees is the norm.
The battery management strategy is based around making sure you have the full 831hp available to you whether you're pootling down a twisty road or on a hot lap on track. So, in Comfort mode, it will aim to not let the level of charge go much below 25%. In Race (there's also Sport, Sport+, Slippery, and Individual modes), it's 80%. You may well get it down to 60% or 70%, but the engine will be supplementing the brake regen in the background to get the battery levels back up.
Does it work?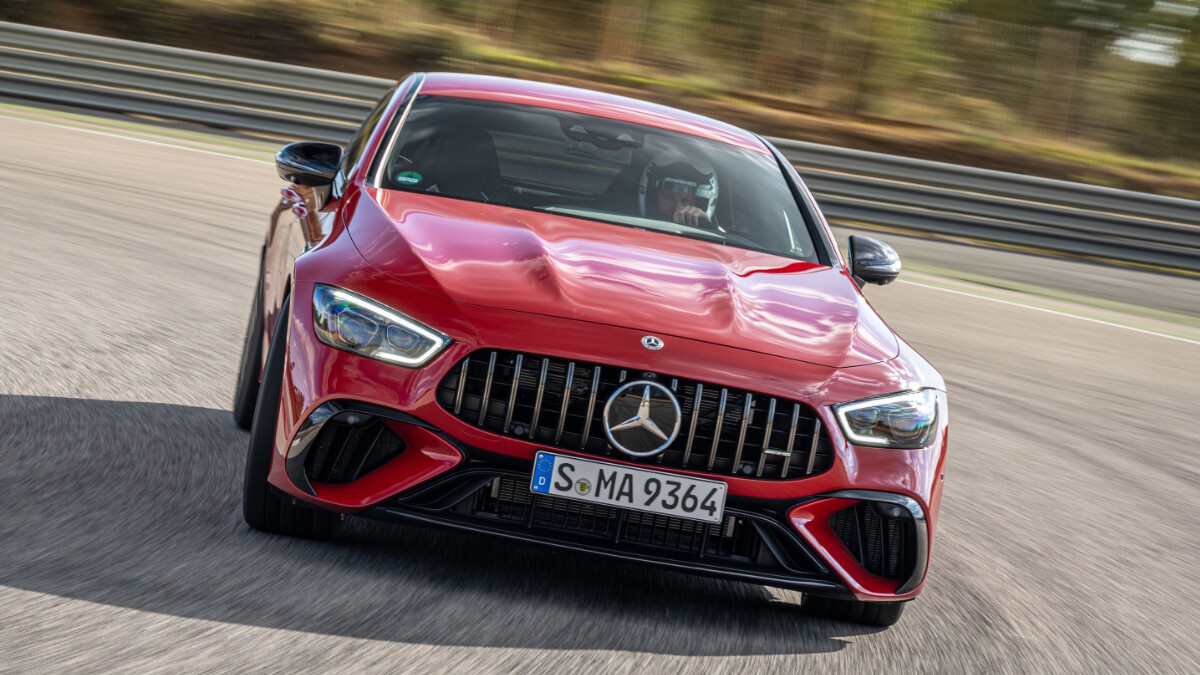 It does. We had a couple of six-lap stints on track, and watching the battery charge level yo-yo is mesmerizing. For example—by simply doing a couple of gentle installation laps and keeping the revs above 3,000rpm, we took the charge level from around 50% to 80%—priming the car to unleash hell. It's in the slower corners you feel the boost most, propping up the gnashing V8 with an undercurrent of torque. On the straights, it's just rapid, full stop. Does it feel like 831hp? Probably not, but this is a well-insulated 2.4-ton car, not a carbon-spined supercar, which means you get used to the warp-speed pace quickly...
Which can be a problem when you arrive at a corner carrying a smidge too much speed, because physics is physics and understeer is understeer. This is very much a car you brake early in (to charge the battery and mitigate a colossal accident), exercise patience in, and drive smoothly in. Try to manhandle it and it can get out of shape in all sorts of new and interesting ways. After just a handful of fast laps, the carbon-ceramic brakes were clinging on gamely, but the tires were beginning to give up the ghost. Time your throttle and steering inputs just right, though, and you're treated to a few degrees of oversteer, a nitrous boost from the batteries, and that bellowing V8 out front. It's a force of nature.
Yeah, but who's going to buy one of these and actually take in on track?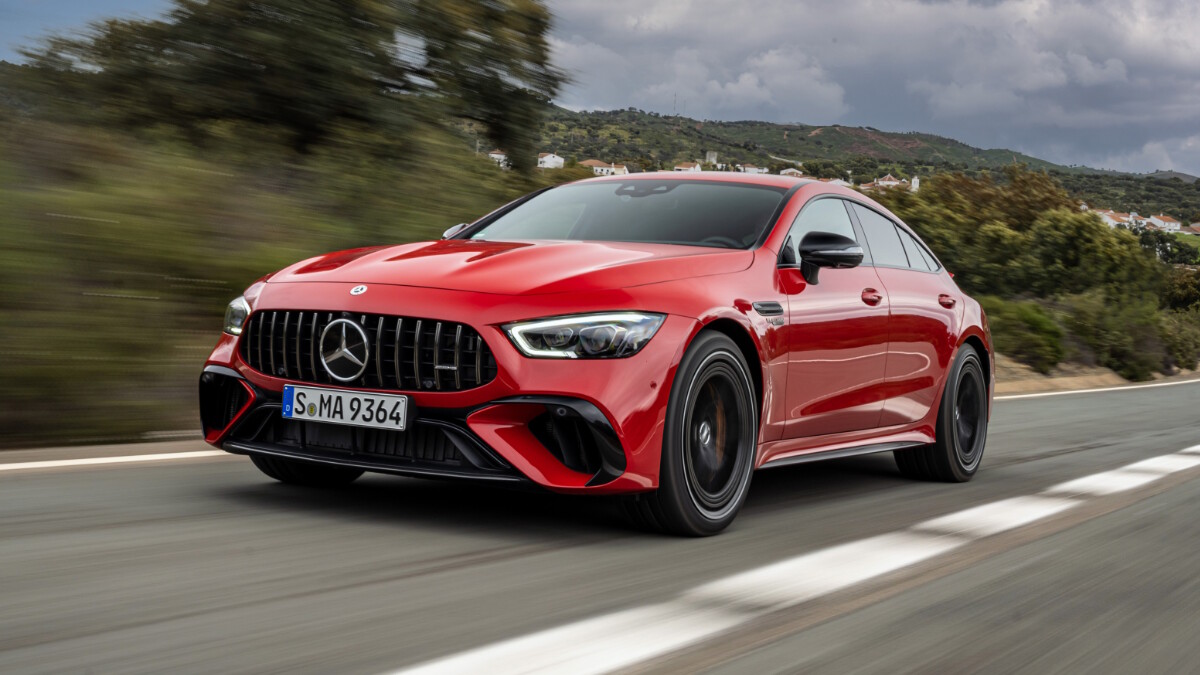 Precisely nobody, which is why it's good news that its real talents and benefits are on the road. Here's where you can really explore the multiple personalities, where you can enjoy the quick and super-precise steering that—at normal speeds, at least—fools you into thinking it's nimbler than it is. There's a satisfaction to rolling into a town center, too, and switching to EV mode for a few kilometers. It feels more socially acceptable these days, and it still scoots off the line, even with the engine switched off.
Slot it in Comfort mode for a highway section and it lollops along beautifully, no component feels remotely stressed—least of all the driver. It's the kind of car that begs you to do big miles in it. But then you turn off onto a B-road and Sport or Sport+ sharpens everything up a bit, including the ride. Feels like a proper AMG with a bit of edge to it, and you start to use the e-boost rather than simply noticing its contribution via the display in front of you. You don't stomp but squeeze the throttle, and glide along on this bottomless well of torque.
NEED-TO KNOW FOR CAR OWNERS:
LTO registration validity for cars with license plates ending in 4 extended to May 31
Driving an unregistered vehicle? Here are the fines and penalties
Flick it into Race and the ride is too firm for the road, really, but you don't care because there's some proper snarl about the engine—first an alertness then a sledgehammer delivery to the performance that just leaves you bewildered. It's great fun, all the more so for knowing you could have the kids and a pile of bags in the back, too, should you so wish.
Sounds mighty. Downsides?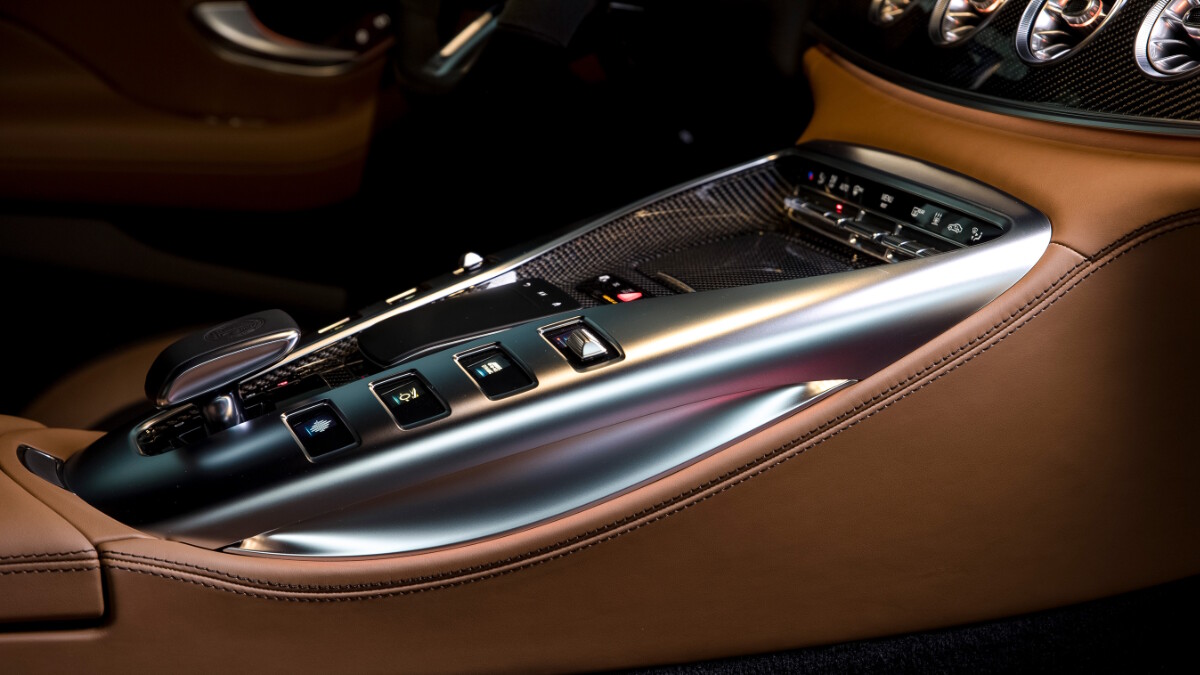 The nine-speed gearbox—a sequential auto rather than a twin-clutch—feels a bit sluggish when you're really lobbing it about and need instant downshifts, but suits it fine the rest of the time. There's a new three-stage selectable regen dial on the wheel, too, which feels most natural in its middle setting, but you'll find yourself dialing it up to maximum and lifting off on downhill sections just to watch the battery charge percentage tick up.
For its asking price, it doesn't look very different...
I agree. You'd expect more than tweaked front and rear bumpers and some E Performance badges on the wings, but there you go. It's a stealth jet rather than a Spitfire covered in war paint.
Worth it?
It's a hell of a lot of money, but the battery technology is genuinely cutting-edge and bodes well for the more attainable C63 plug-in coming later this year, plus it covers a load of bases. An electric car one minute, an aggro supercar the next, and in the middle, a practical, long-legged four-door family car. Hitting Merc's claimed 15.2km/L and 180g/km figures? No chance...but you'll have a lot of fun trying.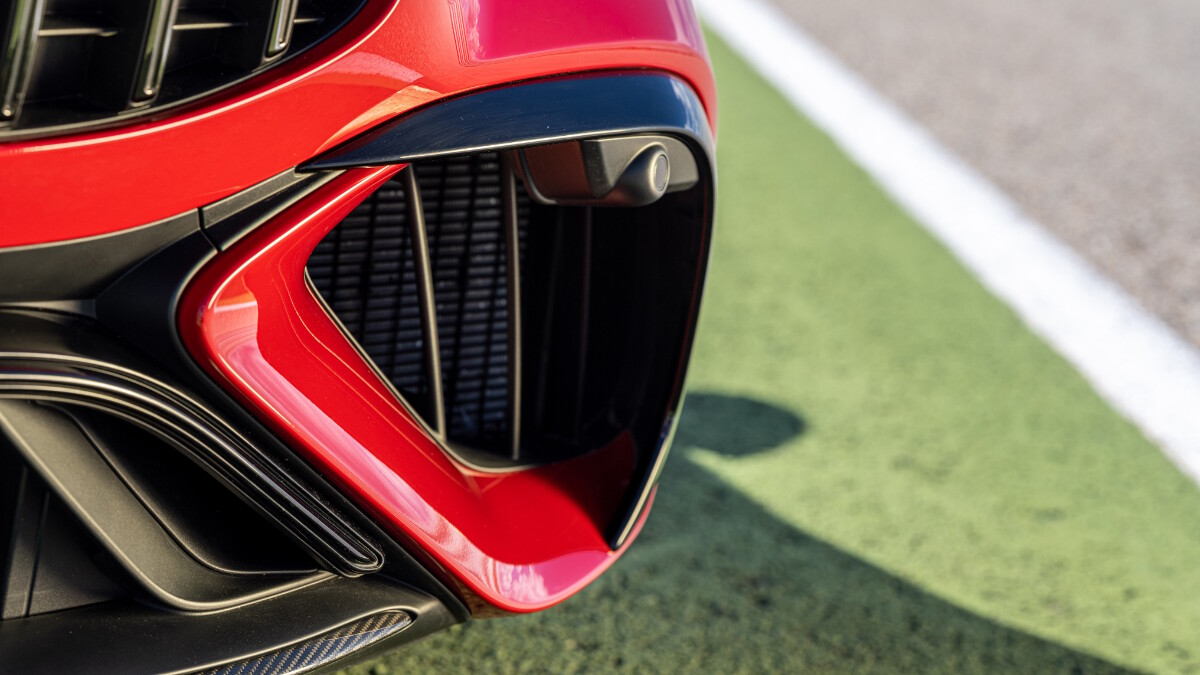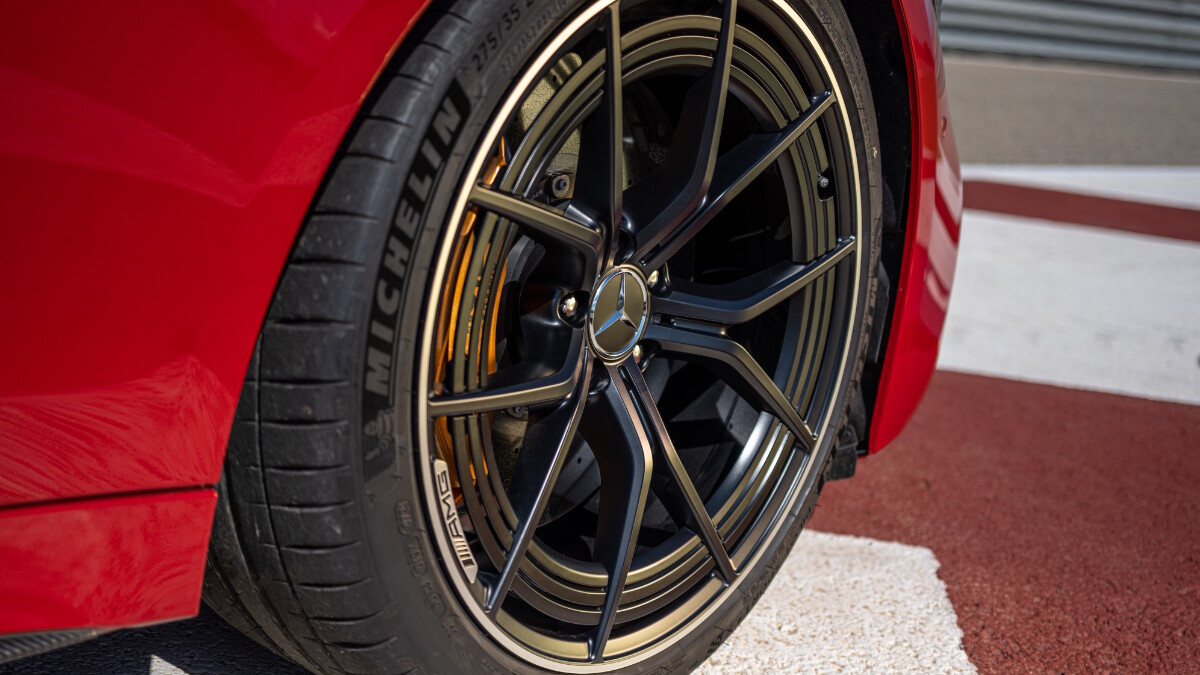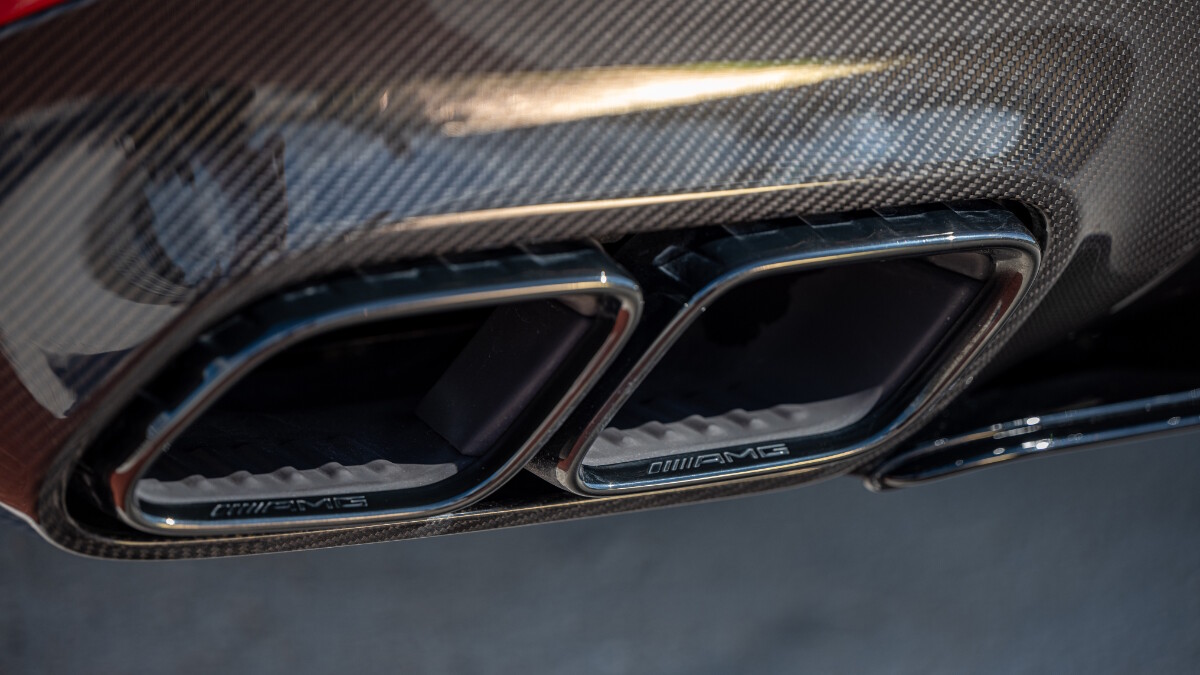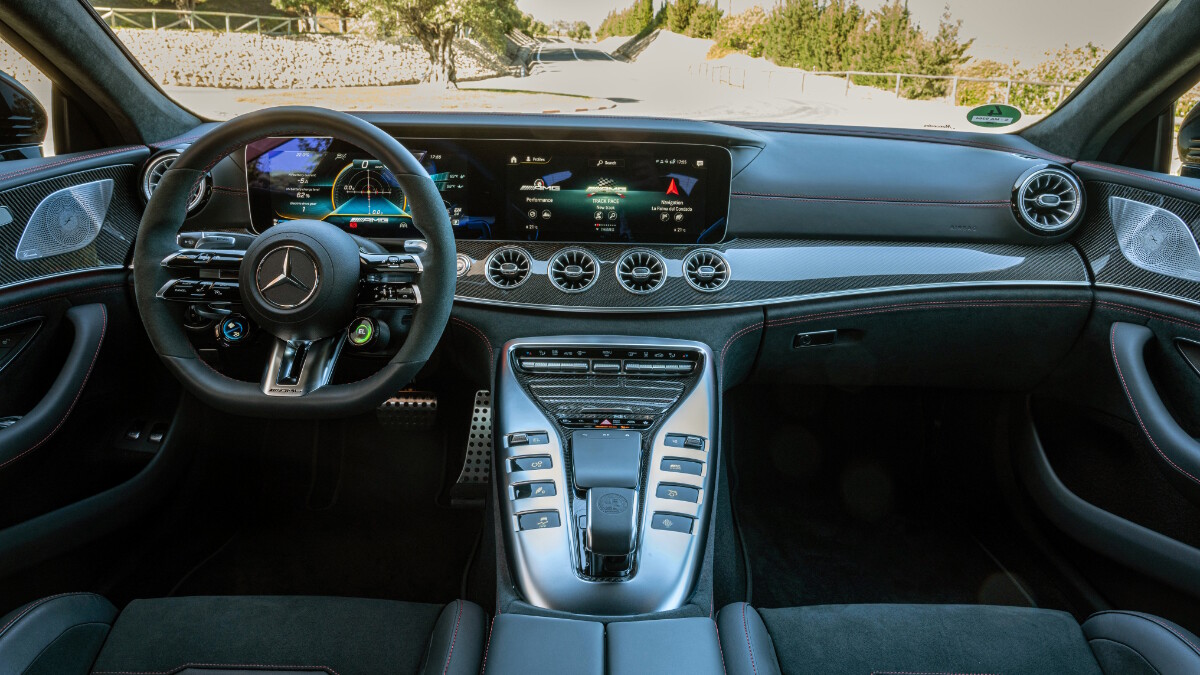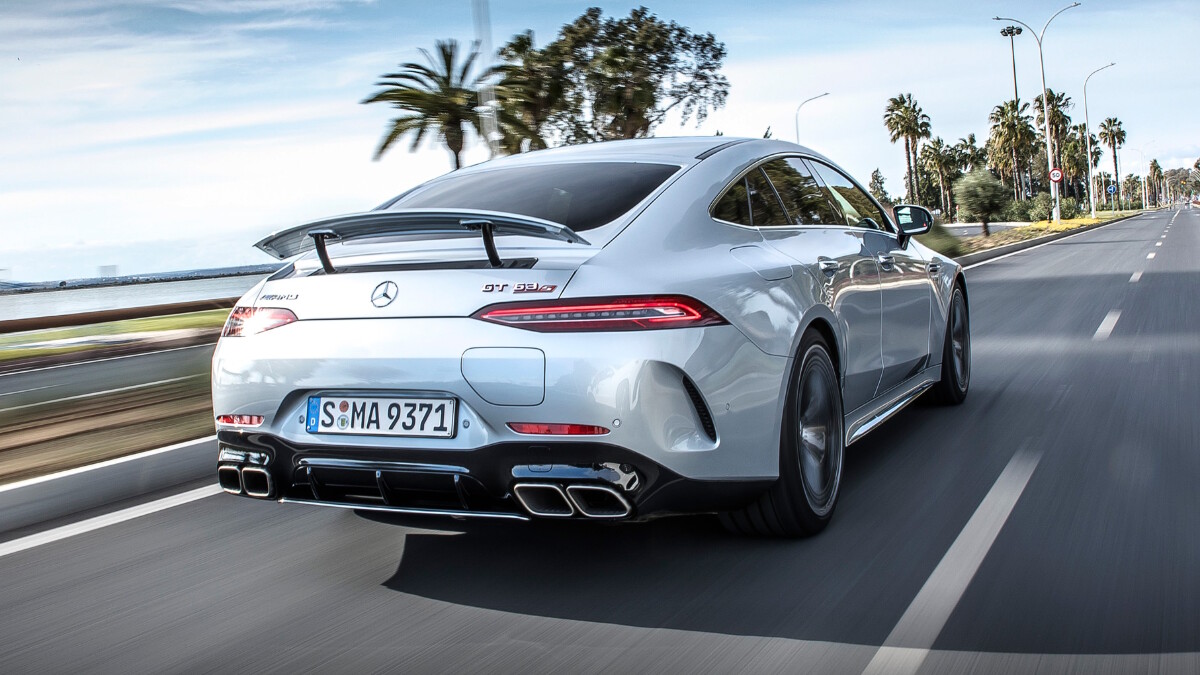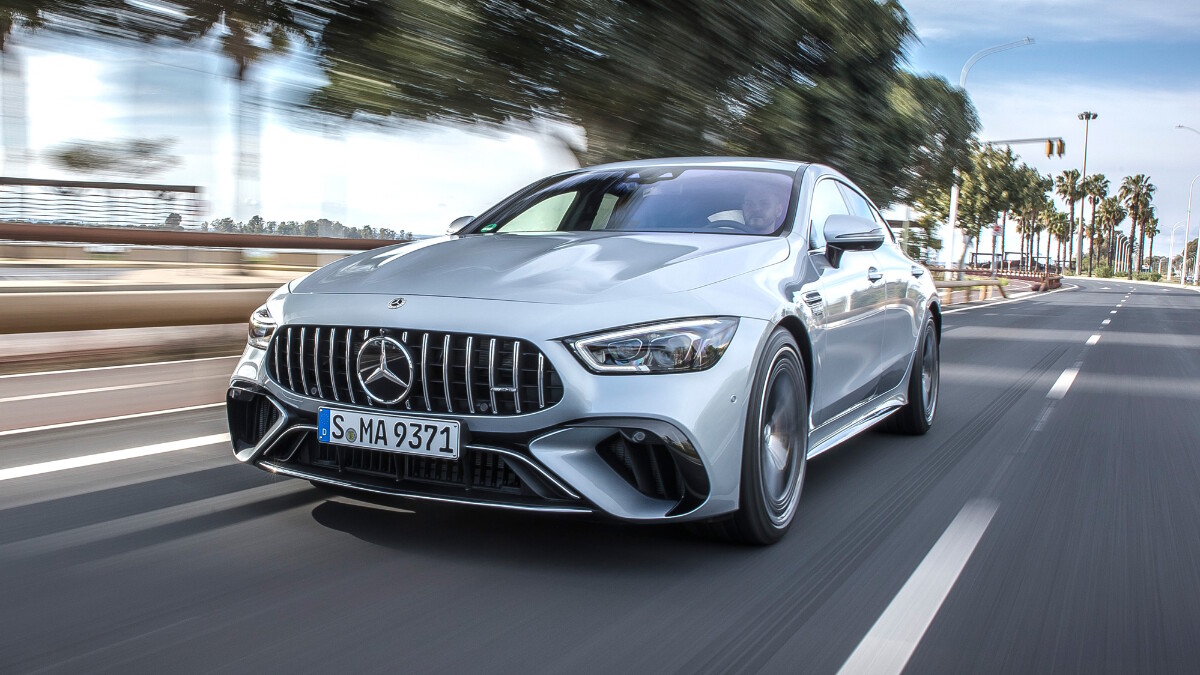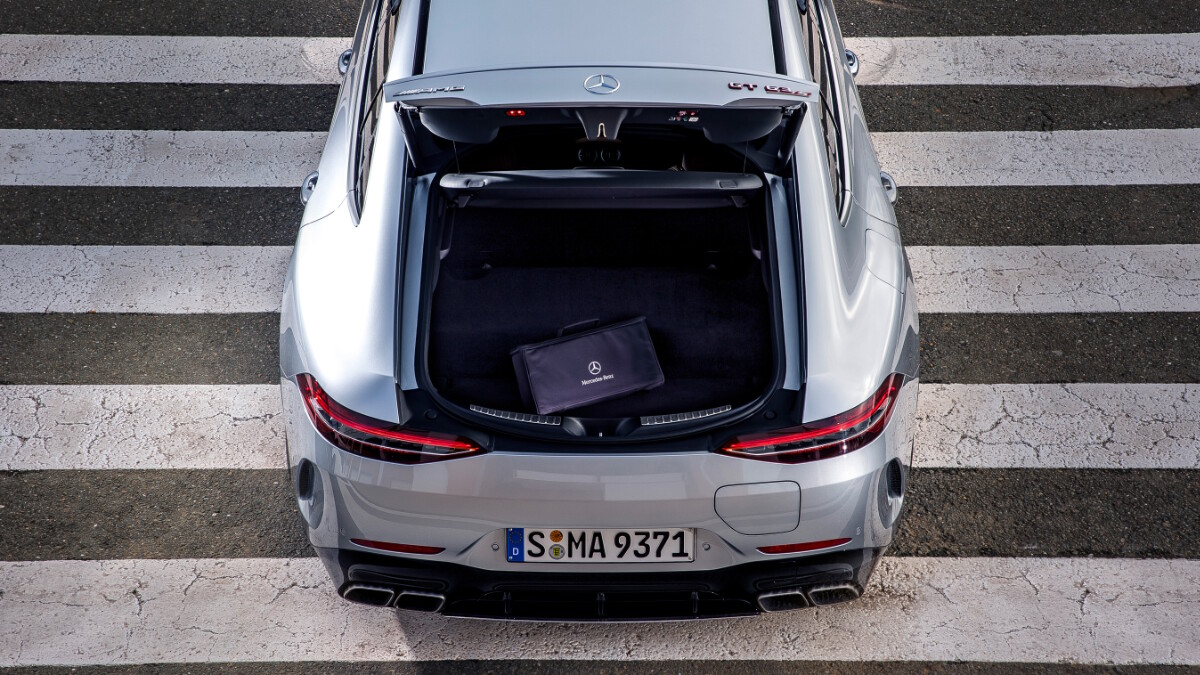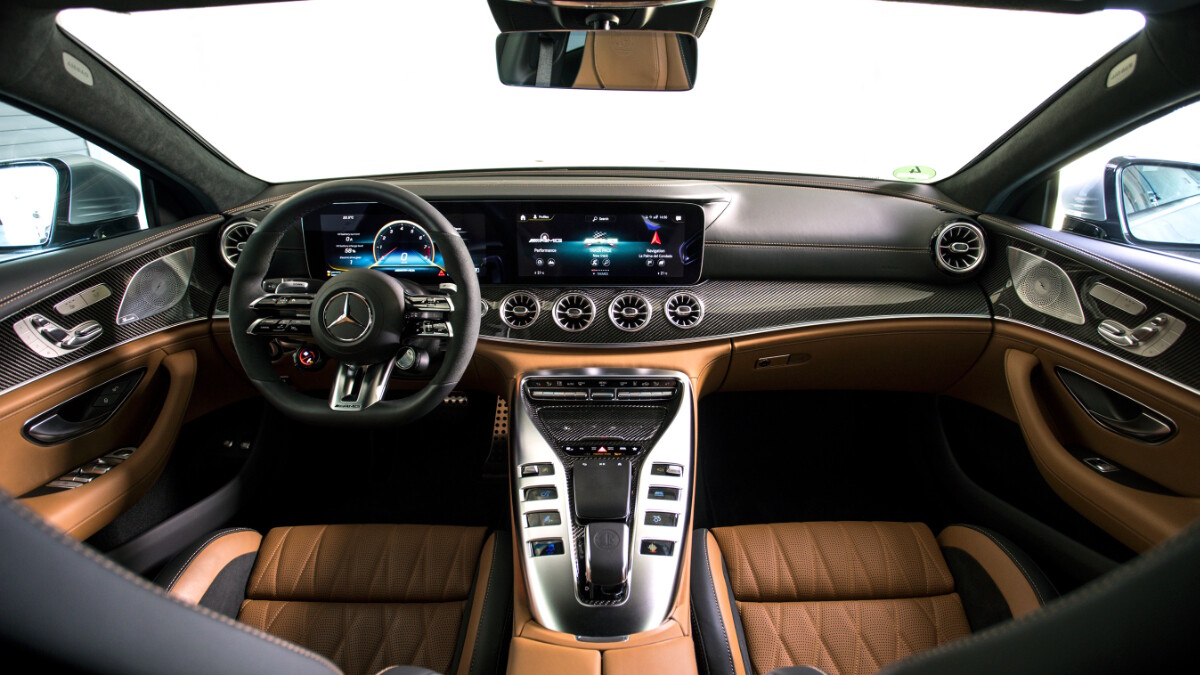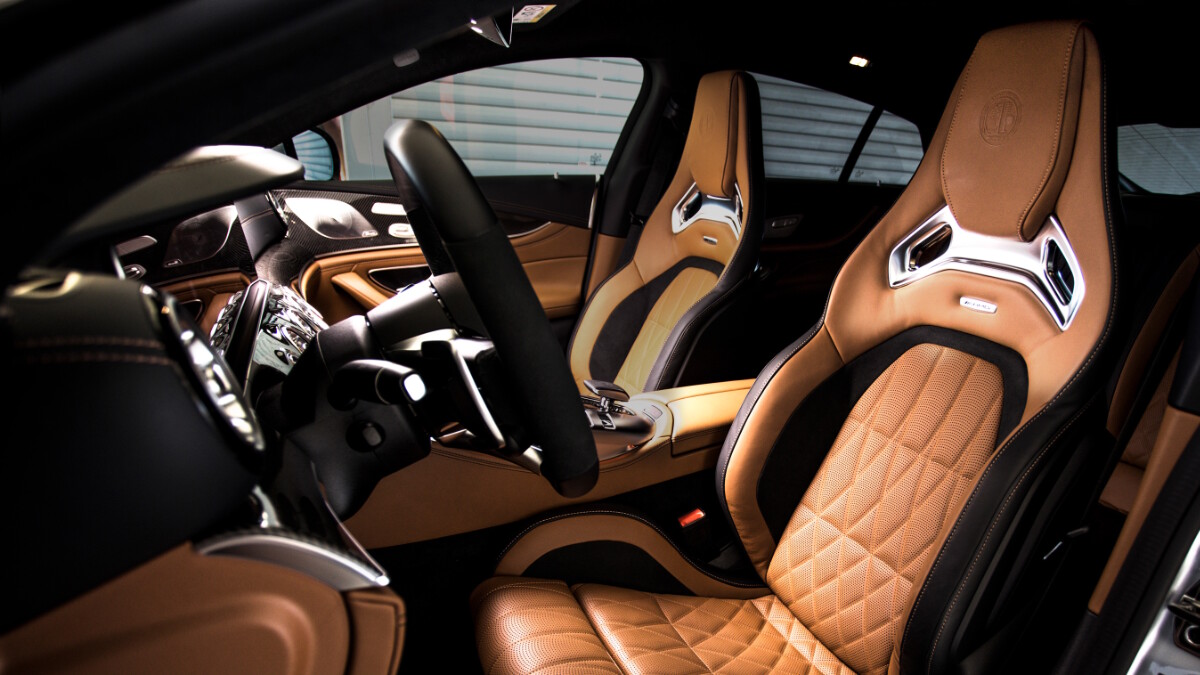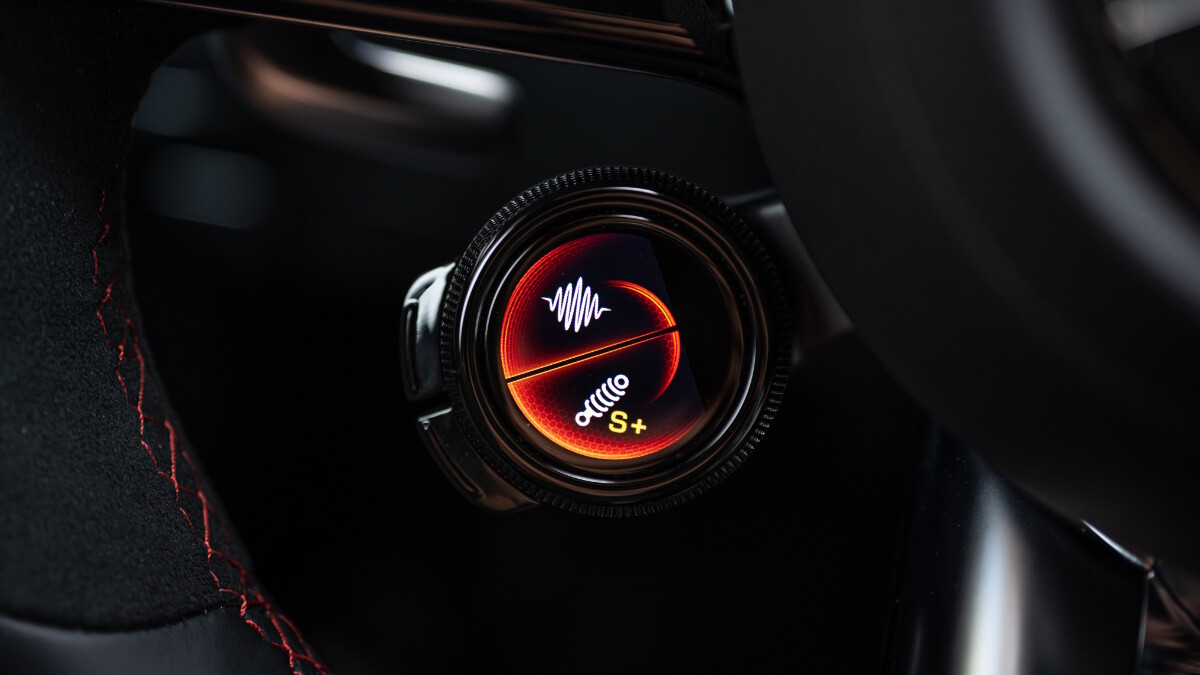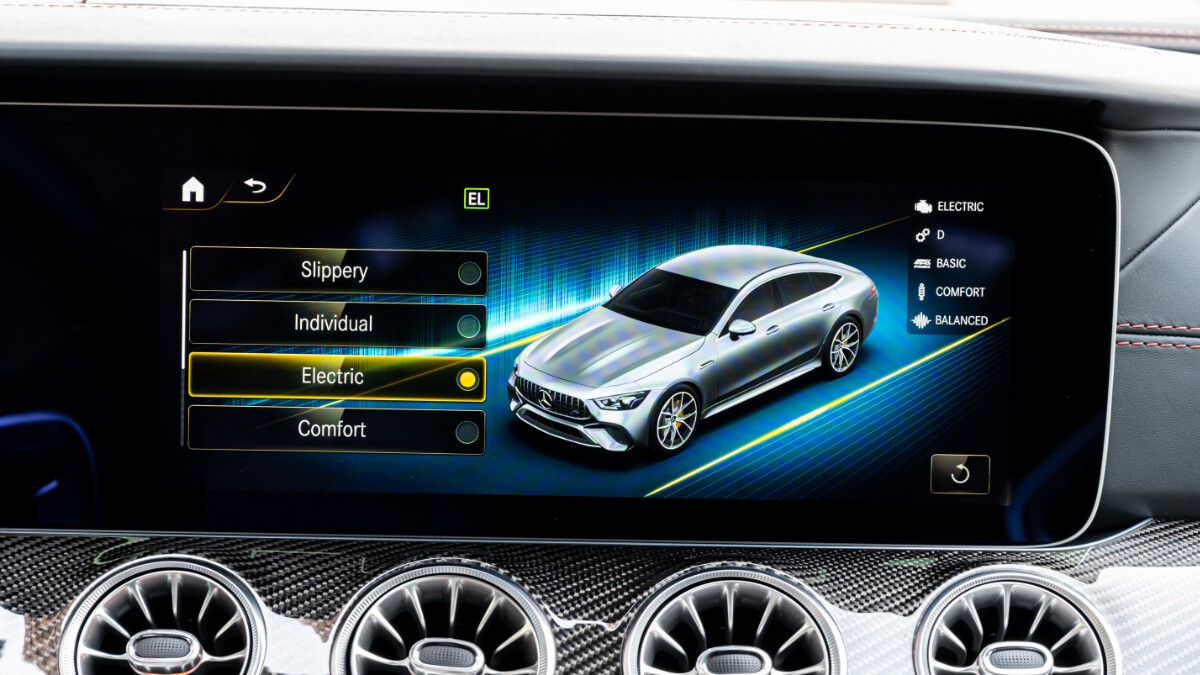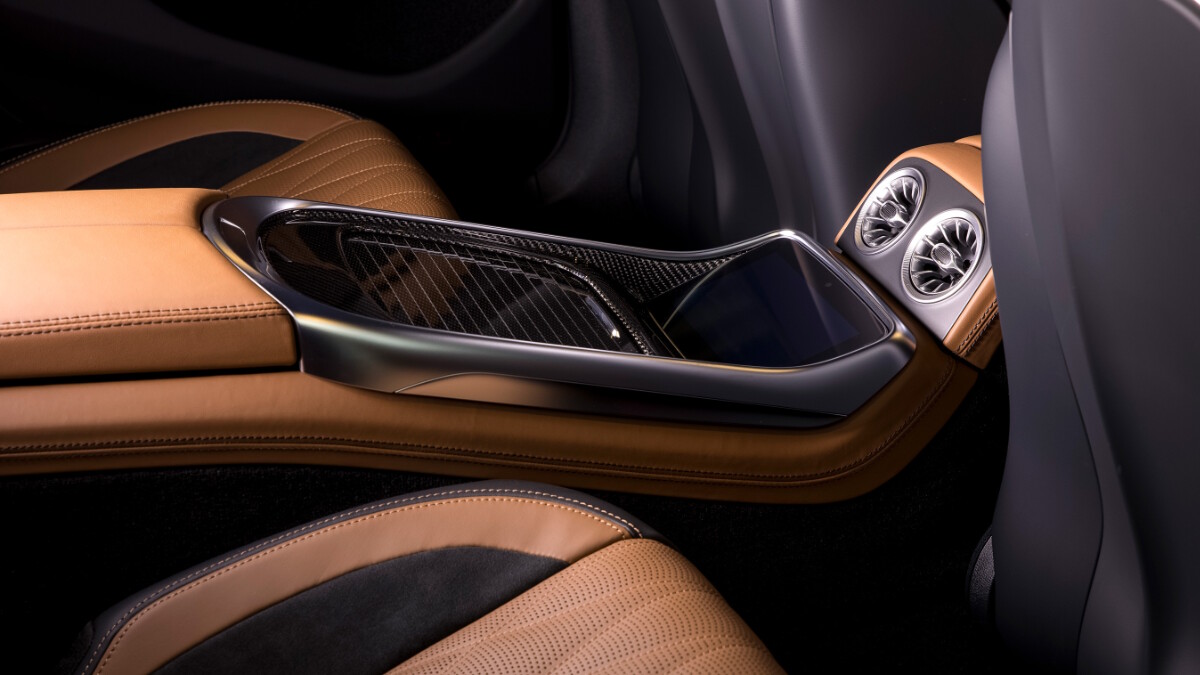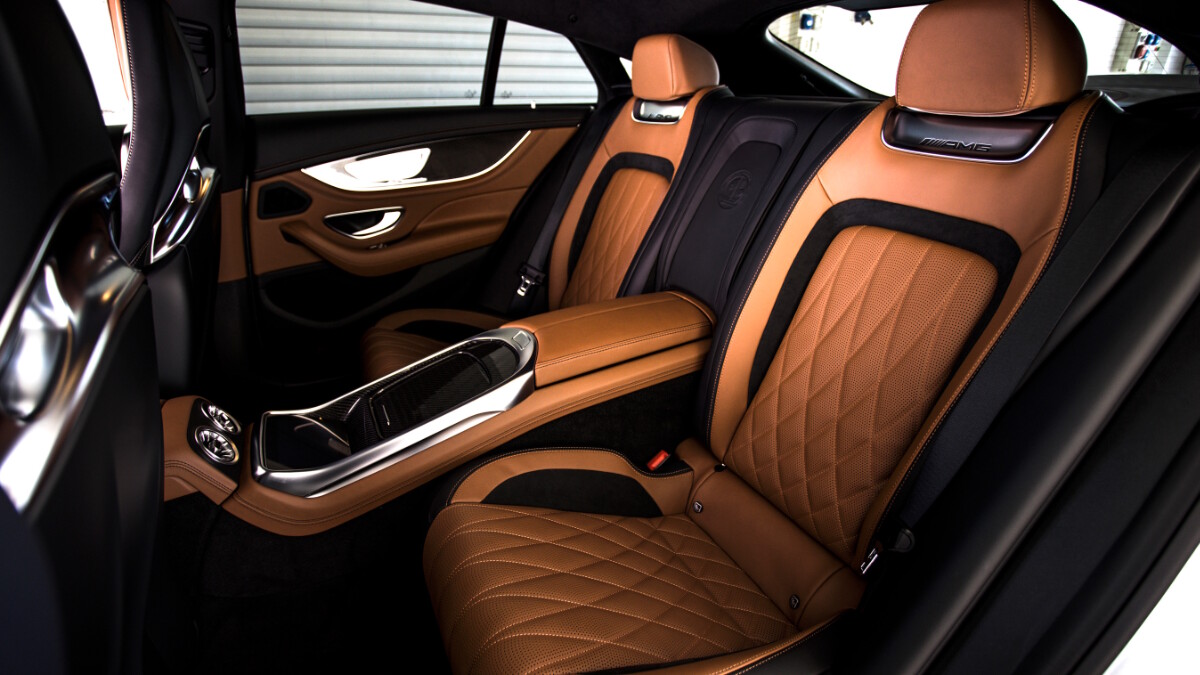 NOTE: This article first appeared on TopGear.com. Minor edits have been made.