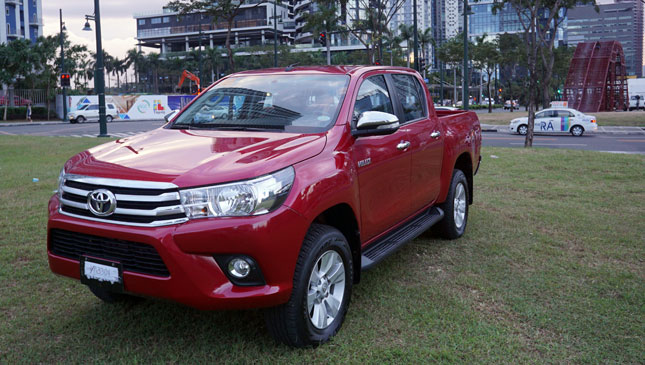 The assessment of the all-new Toyota Hilux isn't just about how better it is compared to the previous generation, but also how it will introduce the new IMV class. Since it shares platform with the forthcoming Fortuner and Innova, how well it is sorted out may give us a clue as to how well-engineered the next batch of Toyota cash cows will be.
In some ways, the Hilux's reputation is already secured. It may be the only vehicle model in the world to have the infamous and unintended endorsement of the Taliban, its famously immortal chassis the favorite of Islam fundamentalists and former Top Gear hosts alike. So all that's left to find out is how the Hilux lives up to the legacy forged by its forebears.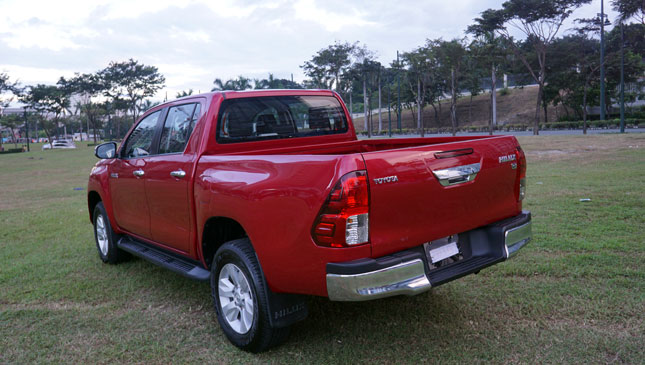 ADVERTISEMENT - CONTINUE READING BELOW ↓
STYLING
Meeting the new Hilux was a little disappointing for me, since I already considered the predecessor's design almost perfect. Plus, the more serious look didn't seem to match the bright-red hue. But after a few days, I grew to like the wide face and the massaged proportions. There's a feeling of accomplishment just hopping into the tall truck in the morning before heading to work.
The new Hilux is larger (but not American-large), and it's still maneuverable once you get used to its girth. And thanks to its very clean lines, it doesn't look bulky or awkward.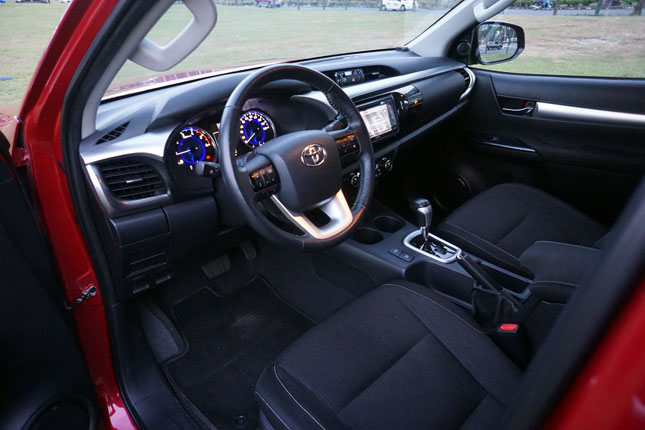 ADVERTISEMENT - CONTINUE READING BELOW ↓
Recommended Videos
INTERIOR
If you weren't sitting so high up, you'd forget you were in a pickup. The Hilux has cabin refinement somewhere between an Altis and a Camry. It's that beautiful and polished. Whereas the exterior grows on you, the interior is infatuation at first sight. The fit and finish, as well as the creature comforts, are not merely car-like--this is practically the cockpit of a car.
Cabin size is great. Even with a big person in the driver's seat, there's more than enough space for a full-size adult to sit behind him. Long-haul drives in the new Hilux shouldn't be a problem.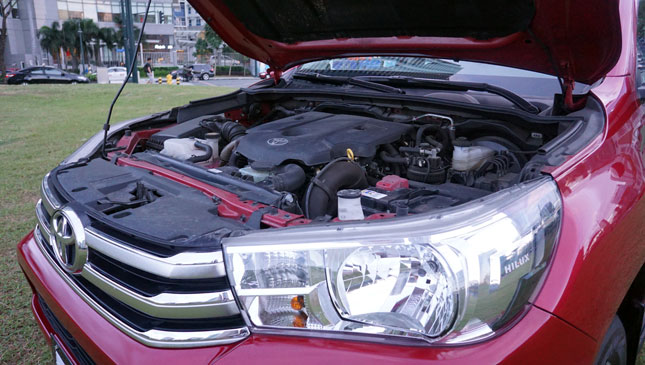 ADVERTISEMENT - CONTINUE READING BELOW ↓
ENGINE PERFORMANCE
If powertrain were your primary consideration in purchasing a pickup, stop reading this and go to your Toyota dealership right now. The new GD-series engines are just amazing in terms of power delivery. Lower in displacement than the old 3.0-liter units, but packing more than 100Nm more torque at 450Nm! Horsepower gets a slight bump: 13hp to 174hp.
Equipped with the six-speed automatic gearbox, the Hilux G leaps to 100kph smoothly and quickly, and (we're not kidding) you will see the needle reach nearly the end of the speedometer gauge and there's still power left.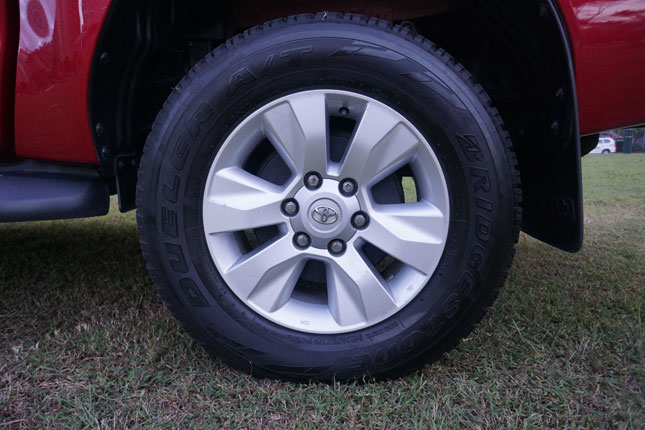 ADVERTISEMENT - CONTINUE READING BELOW ↓
RIDE AND HANDLING
On smooth expressways, the Hilux is like a small yacht effortlessly cruising calm seas. The ride is so comfortable you can plan your future while sipping a hot latte. But in the city, especially on EDSA's insufferable ruts and bumps, you feel like you're being tossed around like a kite during storm signal number three. Of course, this is EDSA, a road that requires NASA-level engineering to conquer. I really can't blame the Hilux's suspension setup for not being able to deliver an excellent ride on less-than-ideal pavement, because let's remember that this is still a truck.
In other situations, like going around the rest of Metro Manila or relaxing out of town, the damping and the handling are great. Errands will become enjoyable chores thanks to this Toyota's fun handling and responsive power.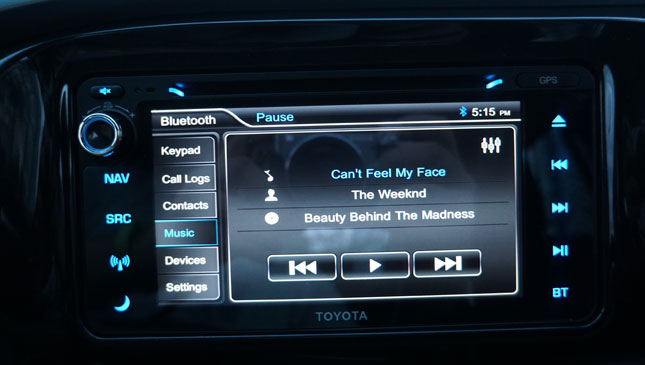 ADVERTISEMENT - CONTINUE READING BELOW ↓
EXTRA FEATURES
This pickup's comfortable cabin extends to the accessories and features. A classy 6.5-inch touchscreen infotainment system takes care of audio, hands-free communication and navigation needs. The idea of being in a car cockpit is reinforced with the 4.2-inch multi-information display with Optitron gauges.
Audio sounds great, and connecting using your smartphone's Bluetooth is effortless. Oddly enough, I encountered more difficulty pairing my Apple iPhone than I did using my Samsung Galaxy, because it's usually the other way around.
THE VERDICT
In almost every way but the looks (the old design still hasn't lost its appeal to us), Toyota has produced a better pickup. It's strong enough to be a workhorse, and comfortable enough to be a daily driver.
Is it good enough to be the best in the market? According to Toyota Motor Philippines, the Hilux is now the segment leader in terms of sales, and that may give us an idea on what buyers think. But I think the Hilux has to beat another well-received Japanese pickup before it can claim any crowns. The Nissan Navara is also strong, handsome and comfortable--and it's a surprisingly good companion on twisty roads.
ADVERTISEMENT - CONTINUE READING BELOW ↓
But for now and the foreseeable future, the new Toyota Hilux stands out as a superb example of engineering and value. And it only whets our appetite for what the Fortuner and the Innova will be like.
SPECS: TOYOTA HILUX 2.8 4x4 G AT
Engine: 2.8-liter four-cylinder turbodiesel
Transmission: 6-speed automatic
Power: 174hp @ 3,400rpm
Torque: 450Nm @ 1,600-2,400rpm
Drive layout: 4WD
Seating: 5
Price: P1,685,000
Score: 18/20
Photos by Dinzo Tabamo
Toyota Hilux