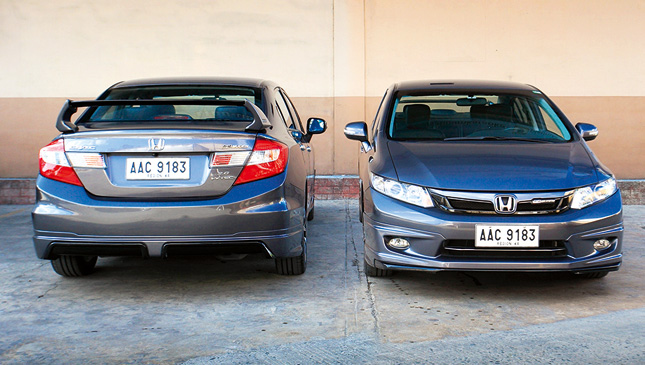 History
The Honda Civic, once an enthusiast favorite, seems to have lost its way. After the conservative ES Civic of the early 2000s, the FD of 2006 seemed a return to form, with tight handling, revvy engines, and even a sporty 2.0-liter manual variant. The 2012 FB Civic, though built on the same basic chassis, lost that edge. Despite that, it is a well-engineered car with lots to recommend it to discerning secondhand buyers. And with the sportier FC Civic now out, prices may finally, finally come down.
Value and costs
Due to the 2011 Thai floods, ASEAN production of the Civic didn't start until late 2012. Early EXI models were instead sourced from Japan, with features (such as a MID-integrated backing-up camera) not found on later Thai models. Asking prices range from P600,000 up to around P850,000 for a fully loaded EL, some P100,000 to P200,000 more than for comparable competitors.
Continue reading below ↓
Recommended Videos
Because this is a big car, underchassis parts cost understandably more than for older Civics, but regular maintenance items are reasonably priced. Teething problems with the R-series engine and five-speed auto transmission were ironed out over the previous ES and FD models, leaving less major problem areas here. Beyond that, few of these cars have been abused or modified compared to older Civics, ensuring a fresher product.
It still pays to check for oil contamination and rough running, which might signal issues on high-mileage cars. With 10,000km oil-change intervals, skipping service stops can be problematic. You don't want to end upwith a unit that was neglected.
Exterior and interior
Compared to its sleek predecessor, the 2012 Civic is blocky and conventional, with only the hexagonal rear lights evoking any flair. The Mugen kit spices things up with two-tone alloys, skirts, and a snazzy rear wing, but costs extra even secondhand. Plus you'll have to be more mindful of road imperfections.
The interior has often been criticized for its hard plastics and odd panel joins, but it is pretty durable. The dual-level instrument cluster seems gimmicky, yet allows you to keep your eyes on the road. Ergonomics are great, with softer and more supportive seats than the FD, and more space thanks to better rear-seat sculpting. The only major nit here is the lack of a trunk pass-through.
The 2.0-liter EL gets black leather on black plastic rather than the greige (gray-beige) interiors of 1.8-liter variants. Models from 2014 onwards get an upgraded touchscreen info-tainment system with an aftermarket backing-up camera.
Engine
With its single-cam head and integrated exhaust manifold, the R20 is pitched as an 'economy' motor compared to the tuner-friendly K20 it replaced. Attached to the same five-speed automatic, however, the broader torque curve—thanks in part to variable-length intake runners—makes for better performance, and it pulls cleanly to the redline. Fuel economy is also pretty good for a 2.0-liter, hovering around 8km/L in traffic and between 16-18km/L on the highway. Thanks to long gearing, 14-15km/L is still possible at 100kph!
The paddle shifters allow you to downshift somewhat aggressively, and manual mode will lock you in until you upshift, allowing you to rev to your heart's content.
Driving impressions
Unfortunately, the Civic 2.0 EL isn't quite as agile as its predecessor. The steering is light and over-boosted. The suspension is soft. The 215/45 R17 tires give sharper turn-in and less oversteer than the doughy rubber on the 1.8, but even pushing moderately hard reveals that this car is no Type R—or Type S, even. The EL instead attacks corners with a reluctant sort of workmanlike competence. It does have its upsides, notably in a distinctly smoother ride than in the FD. This, coupled with softer, more supportive seats, makes the EL a distinctly superior long-distance high-speed cruiser. It was all about luxury here.
Verdict
While the FB Civic may not be the boy-racer darling the FD was, it is a very capable cruiser for those who want more than your common compact. And unlike other 2.0-liter competitors, it doesn't make you suffer much in terms of economy. That said, finding one for the right money can be pretty tough. As with all Hondas, though, that value signifies that you will be able to hold onto your purchase for a long, long time.
Price new: P908,000 to P1,258,000 
Price now: P600,000 to 850,000
Engine: 1.8-liter SOHC i4 or 2.0-liter SOHC i4
Gearbox: 5-speed manual or 5-speed automatic
Power: 139hp @ 6,300rpm or 153hp @ 6,500rpm
Torque: 174nm @ 4,300rpm or 190nm @ 4,300rpm
Fuel economy: 8km/L (city); 16-18km/L (highway)
Rivals: Toyota Corolla, Ford Focus, Mazda 3
On sale: 2012-2015
Parts: Oil filter: P150 (replacement); Air filter: P350 (replacement); Fuel filter: P1,200 (replacement); Front brake pads: P850/set (replacement) *Prices indicative of range
Quick fact: The name "Civic" is an allusion to "citizenship," as the original was Honda's vision of a people's car.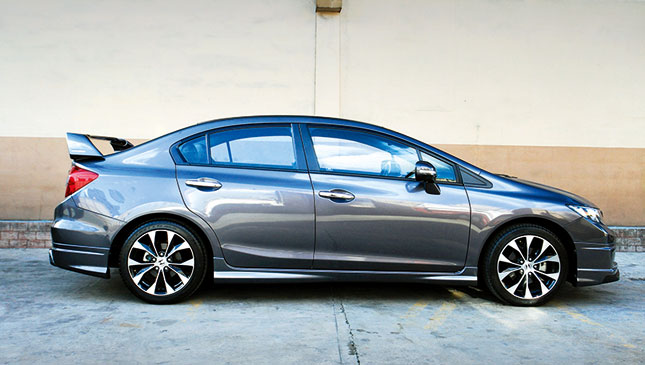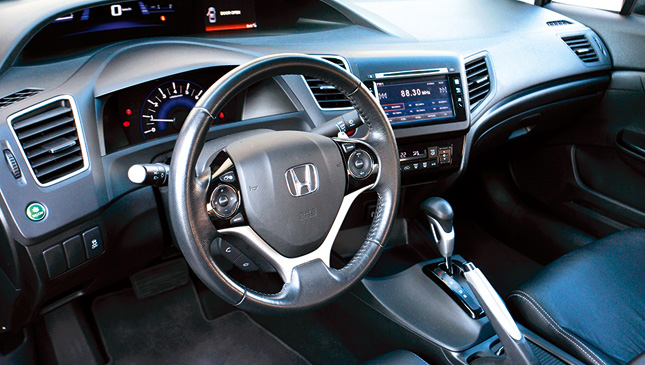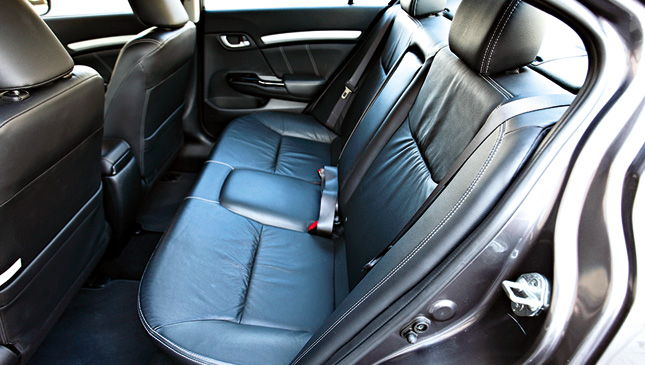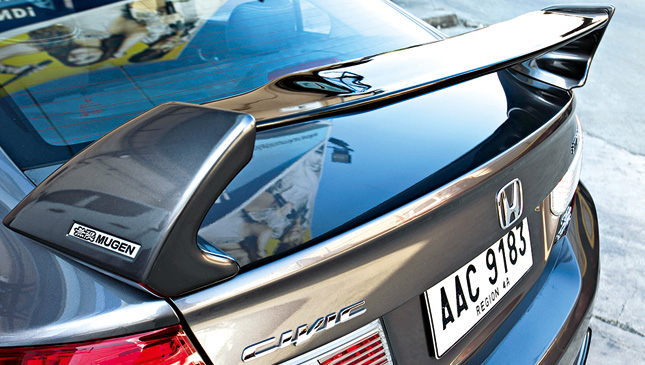 NOTE: This article first appeared in Top Gear PH's June 2016 issue.