1. Mansory Ventatus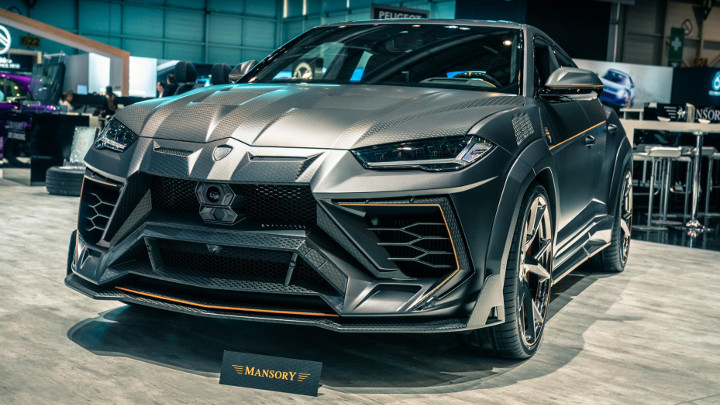 After a few years of relative subtlety, Mansory is back freebasing carbon. But the infamous atelier of questionable tuning has gone all in this year. Mainly because there's some prime, fresh meat to get its hands on and lather in the lightweight black stuff, notably, the new Urus, Conti GT, and G-Class.

First off, the Lamborghini Urus. Given it loves Lamborghinis and SUVs, Mansory is positively priapic about the fact that Lamborghini is now making SUVs. This is known as 'The Ventatus'—Lambo's re-cloaked Audi SQ7 re-cloaked again, but now wearing full carbon bodywork and invasive bodykit. Oh, and 24-inch wheels.
ADVERTISEMENT - CONTINUE READING BELOW ↓
2. Mansory Centuria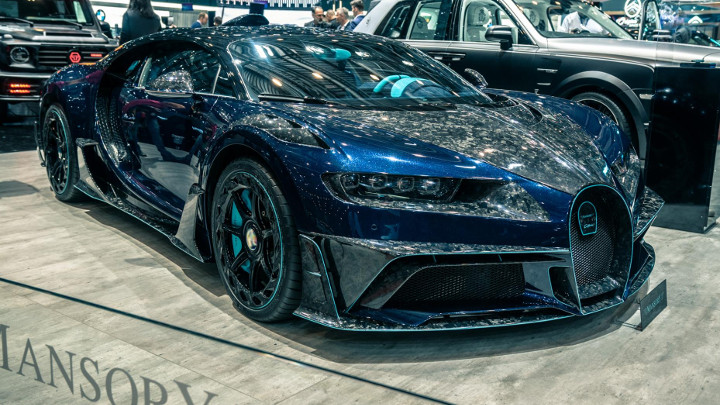 Ladies and gents, we give you the world's first tuned Chiron, the Mansory Centuria. And we're not just talking an ECU flash and air filter. Nope, this is a full going-over with gauche carbon work and a completely new aero package. You have to be brave (or stupid) to look at Bugatti's 420kph, 1,479hp successor to the Veyron and think that you can engineer it better. But which side of the brave/stupid coin do you think Mansory sits on?
ADVERTISEMENT - CONTINUE READING BELOW ↓
Recommended Videos
3. Mansory Carbonardo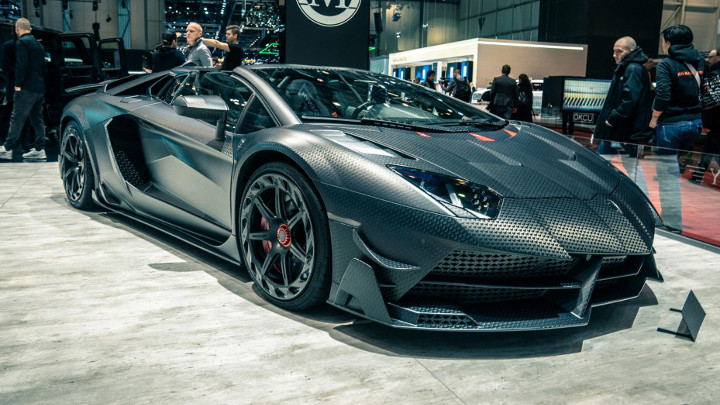 A carbonara: an Italian pasta dish from Rome made with egg, hard cheese, guanciale, and pepper. A Carbonardo: a Mansory Lamborghini Aventador with Lockheed F-117 Nighthawk-inspired carbon bodywork, and up to 1,600hp thanks to twin turbochargers.
4. Mansory Billionaire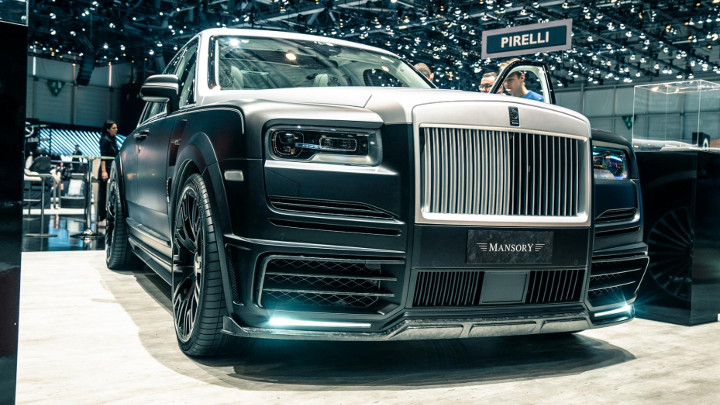 ADVERTISEMENT - CONTINUE READING BELOW ↓
The Rolls-Royce Cullinan is the company's belated and controversial response to the boom in SUVs. Even if you struggle with the concept of the big, fast, heavy SUV, you can't argue with the execution here—it's a Phantom that can off-road. But now it's been modified and it's a classic checklist: widebody kit, rear spoiler, even bigger wheels, and a roof spoiler. But the engine has also been turned up and the inside is slathered in Billionaire logos and crocodile leather for the inserts, armrests, and front seats.
5. Mansory Bentley Continental GT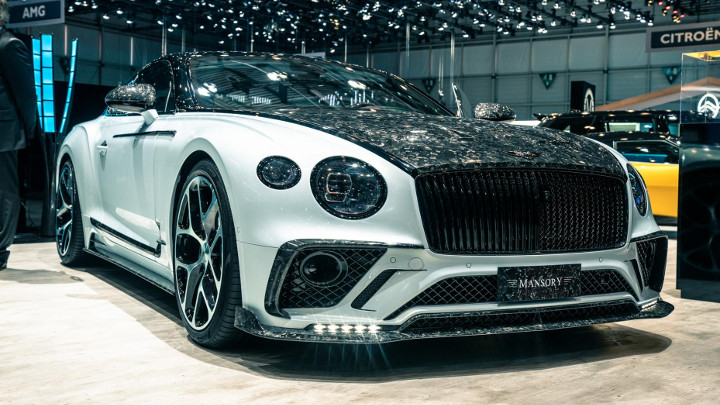 ADVERTISEMENT - CONTINUE READING BELOW ↓
The Bentley Continental GT is a footballist's car of choice to modify. And now, with the new one and advances in carbon-fiber production where it can be mashed together rather than weaved, they can now make the outside of their car look like the inside of their house (specifically, the kitchen) as perfectly demonstrated by...you guessed it. Mansory.
6. Mansory Star Trooper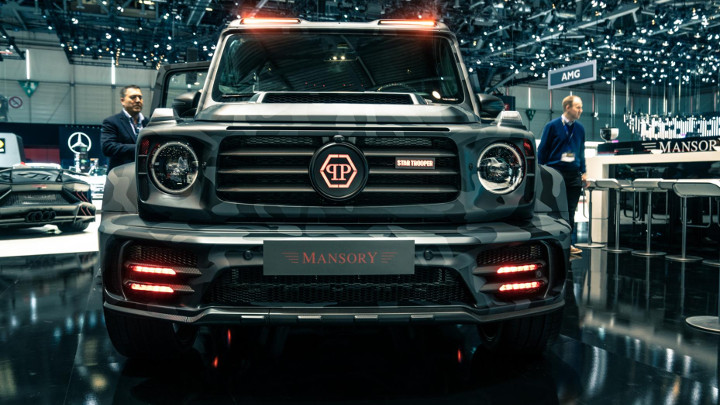 ADVERTISEMENT - CONTINUE READING BELOW ↓
A new G-Class is music to the ears of Mansory. As soon as the new generation was announced, we're sure the folks over there were dancing around their carbon-fiber offices and popping the carbon-fiber corks out of carbon-fiber champagne in celebration. And this is its new take on the all-new G. Called the Star Trooper, it's a bodykitted G63 with what Mansory describes as "50 shades of Gray Camouflage" paint and 850hp.
7. Mansory S63 AMG Cabriolet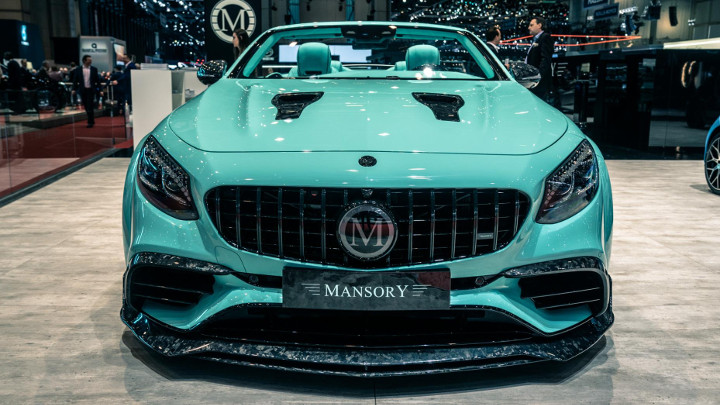 ADVERTISEMENT - CONTINUE READING BELOW ↓
If you're dry-heaving from all this automotive ipecac, here's the thing that may take you into a full-on vom: a mint-choc-chip S63 cabriolet with hundreds and thousands of carbon bodywork and trim sprinkled on top.
8. ABT RS4+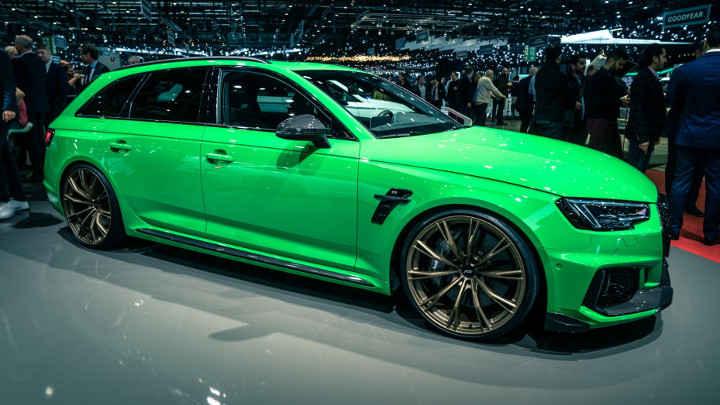 Okay, we've stepped away from the Mansorys. Feeling less queasy now? Who'd have thought that an acid-green RS4 that's been to famed Audi tuner ABT could be a palate cleanser? Called the RS4+, this mighty wagon has been pumped up to 523hp (from the stock 444hp) and stanced thanks to some new wheels and springs. Only 50 will be made. So if you want one, be quick.
ADVERTISEMENT - CONTINUE READING BELOW ↓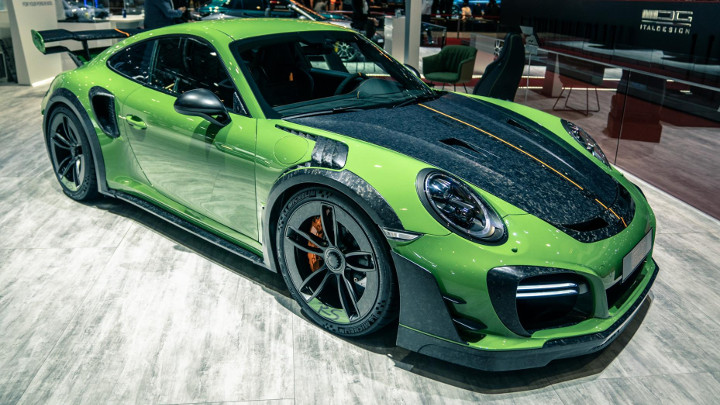 As the '991' family of the Porsche 911 draws its last breath, the tuners are pulling out all the stops. Every last one of them. The 'old' 911 is not going to die quietly.
Porsche specialists TechArt has applied its very own blend of well, tech and art to the soon-to-die 911 Turbo S, and the result is the TechArt GTstreet RS. The specs are enough to make even the mighty GT2 RS cower in fear. New turbos for the 3.8-liter flat-six pump power from 572hp to an astonishing 759hp. When it left the Porsche factory, the engine made 749Nm of torque. After it leaves TechArt's workshop, you're looking at 920Nm.
ADVERTISEMENT - CONTINUE READING BELOW ↓
NOTE: This article first appeared on TopGear.com. Minor edits have been made.