First of all, click play and admire the wonderous realism of someone's handiwork. What you are witnessing is a mini 3D-printed Oldsmobile that moves, sounds, and looks like an actual car due to some incredible engineering. And a lot of geekery.
See, there are two ends to the remote-control-car-enthusiast spectrum. At one end, you have the kids on Christmas day who get an RC car from Santa, force-feed it AAA batteries, and spend the rest of the day head-butting it into the skirting boards—and across your toes—before neglecting it in the toy graveyard in the sky: the attic. At the other, you have the savants—the people who scale down every aspect of a car's looks and dynamics, then hit print on a 3D printer. Today, we're talking about that end of the spectrum.
Continue reading below ↓
Recommended Videos
Seriously, just check out that active-suspension movement. The homebrew builders wanted to recreate realistic, miniaturized versions of nerdy things like spring rates and resonance frequencies, so they used an accelerometer connected to an Arduino board to control four servos, each operating the ride height at a corner. So, when the retro wagon moved, it'd move in a freakily realistic way. As you can see, they nailed that brief.
The body, wheels, tires, and suspension are all 3D-printed (taking a total of 200 hours of printing), while the chassis is CNC-cut from aluminum, then drilled to reduce weight—just like a race car. The drivetrain is belt-driven (again, 3D-printed) to reduce noise and set off smoothly to make the sound of the car (complete with realistic engine sounds, custom horn, and exhaust pops that are triggered when the LEDs in the exhaust go off) work with the wibble-wobble suspension setup.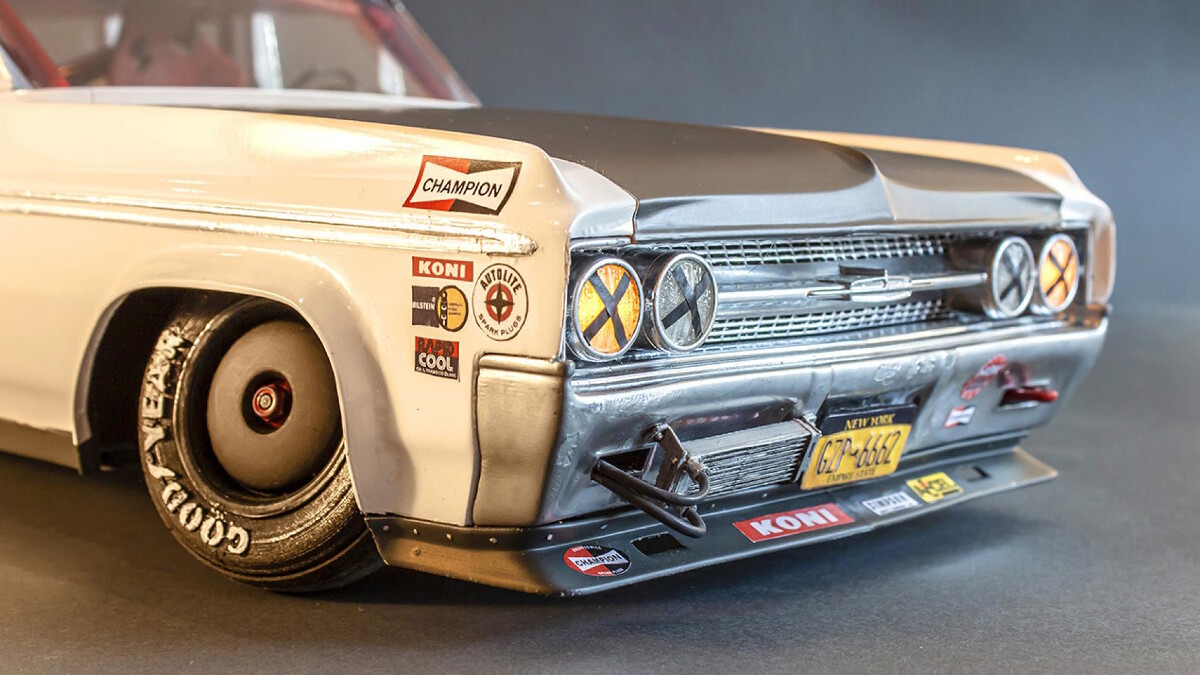 The dedication and detail involved in this bedroom project is remarkable. To the people behind it at SuperScale2020, hats off to you. Now, who wants it on their Christmas list? Just make sure it doesn't end up in the attic.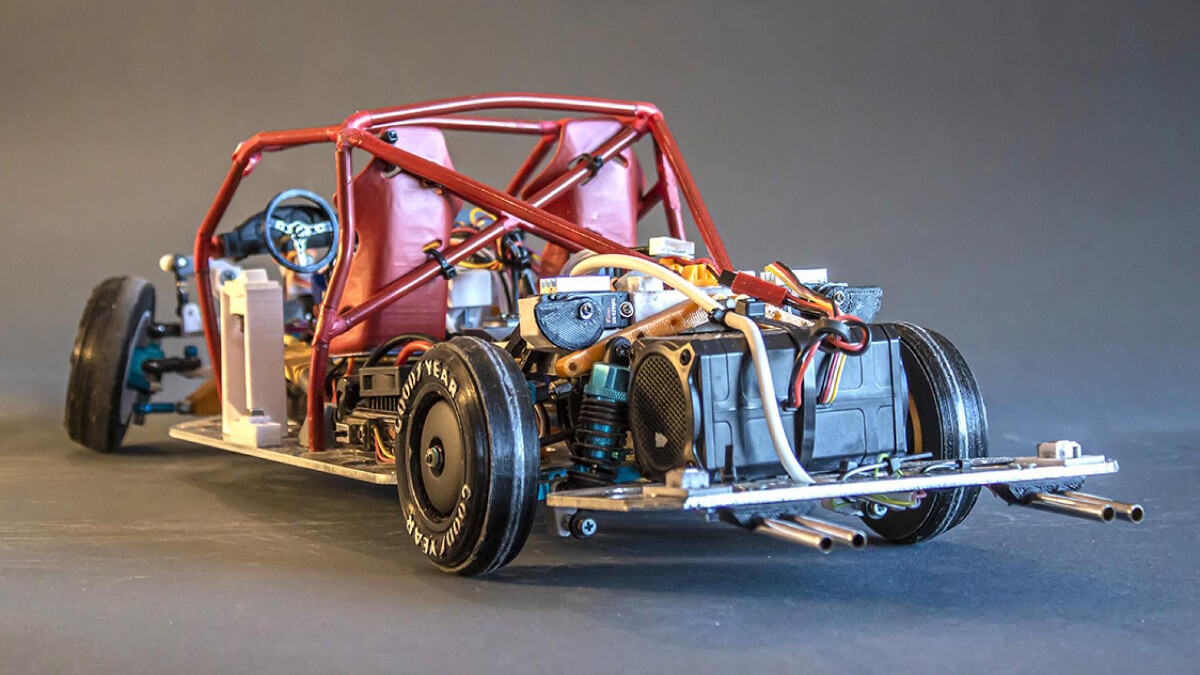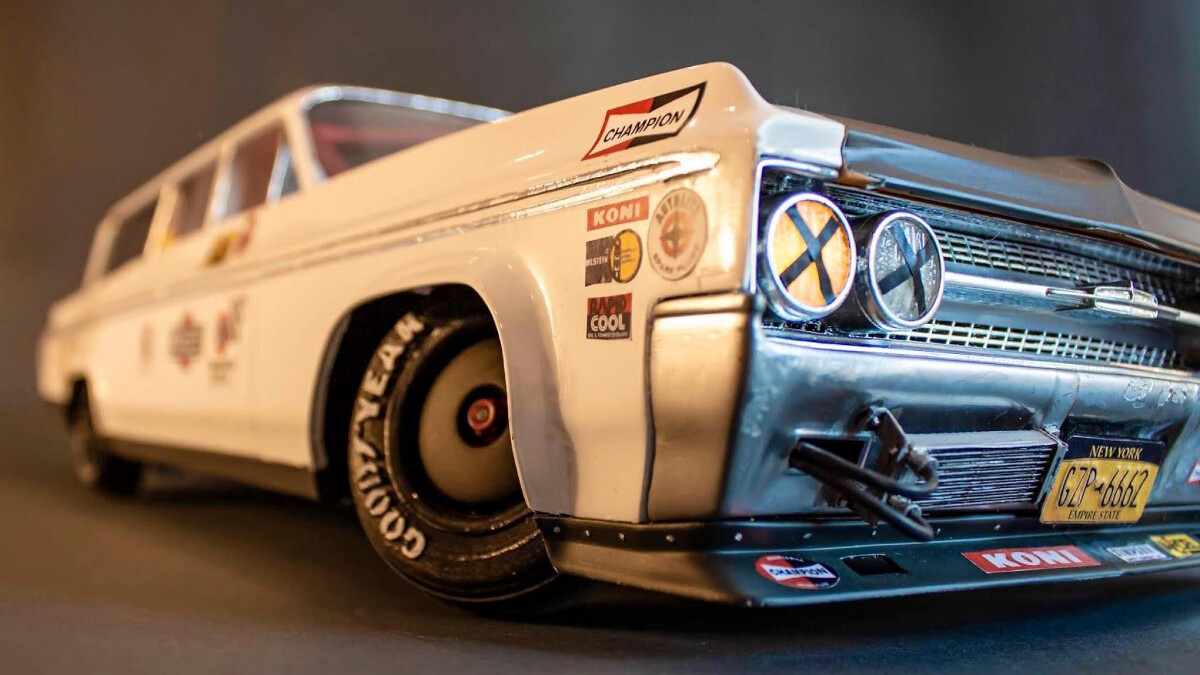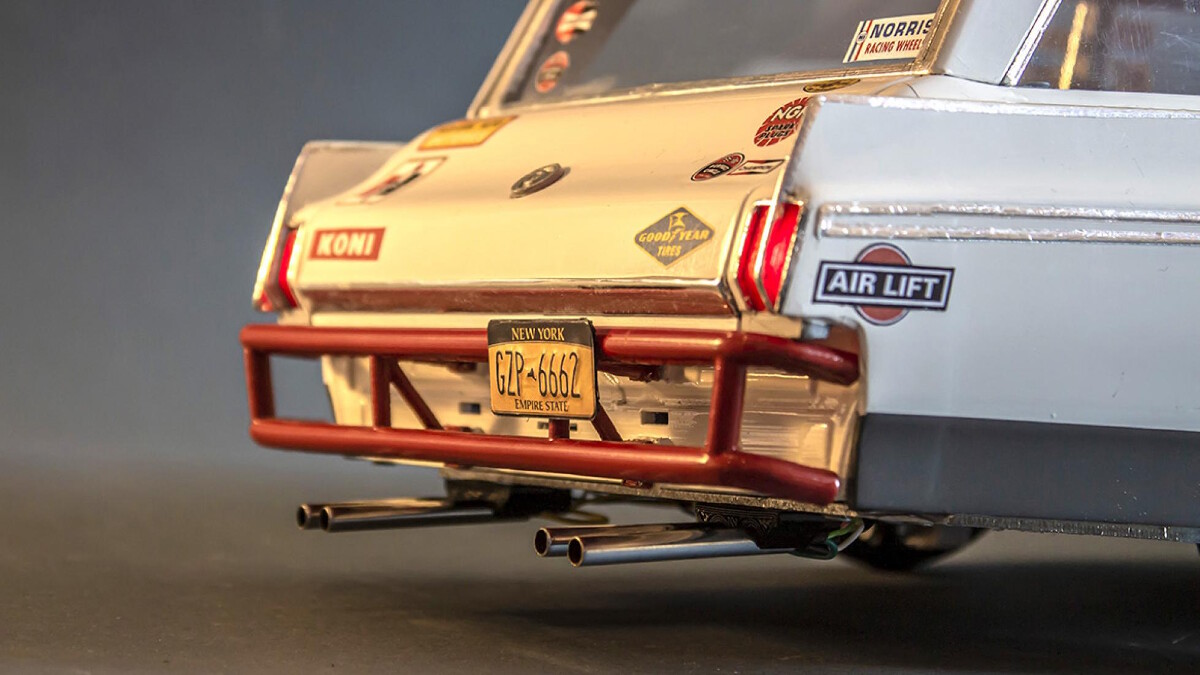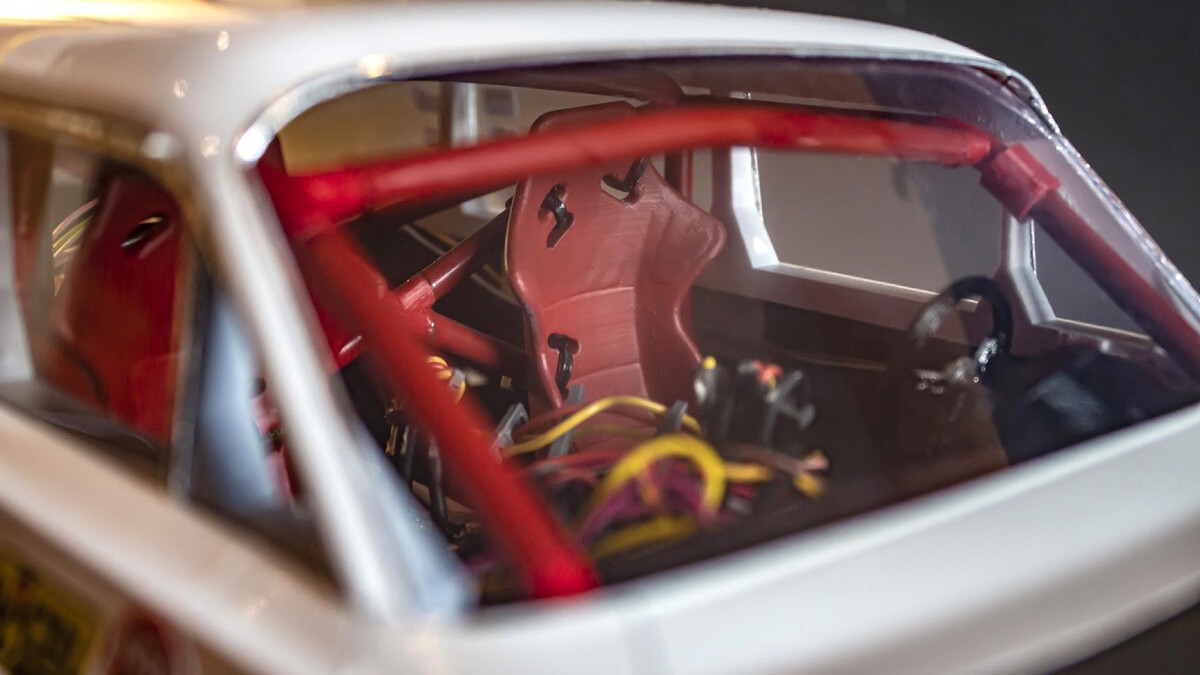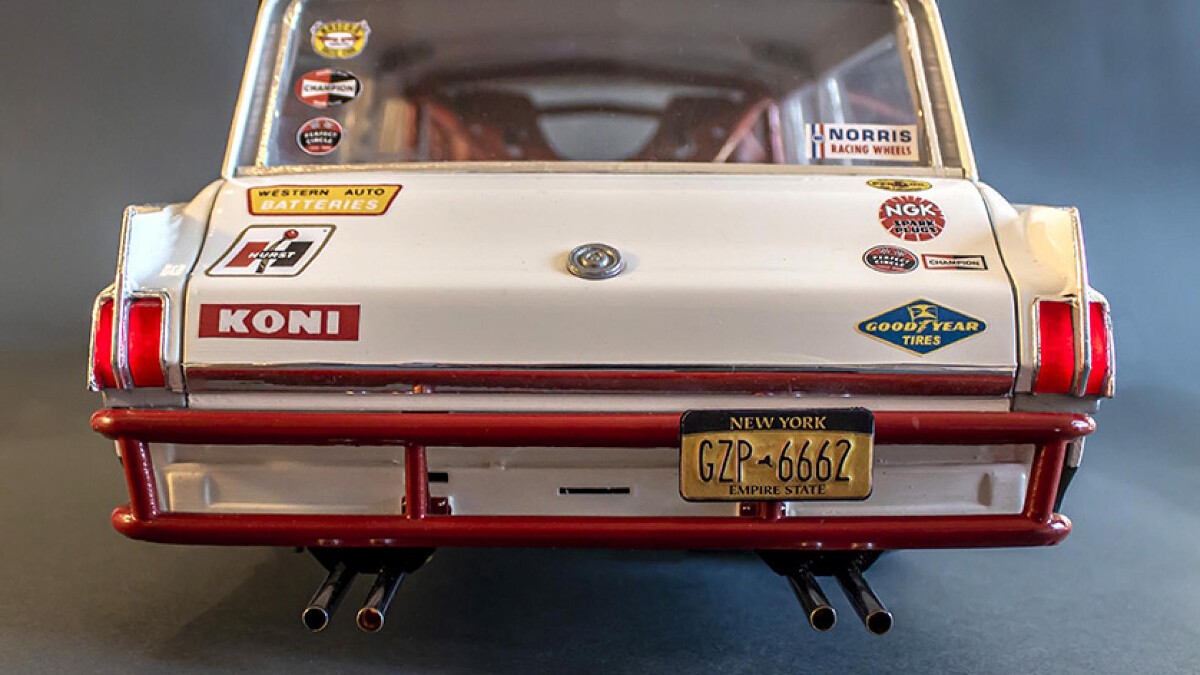 NOTE: This article first appeared on TopGear.com. Minor edits have been made.