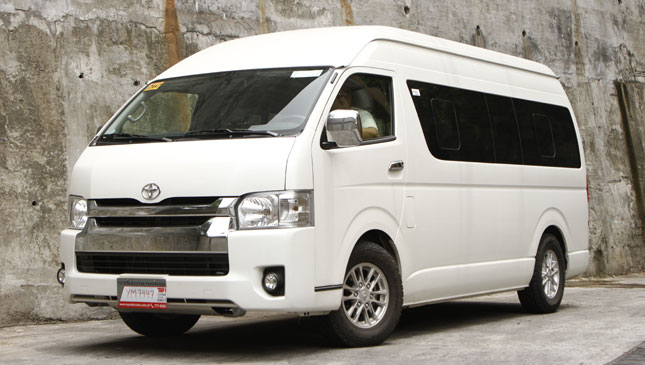 A few months ago, Toyota Motor Philippines quietly released a new Hiace variant into our market. If you travel to Bangkok regularly, you will recognize this massive van. Its name is the Hiace Super Grandia LXV, and if you thought its name was long, wait till you see this vehicle in the metal.
We were able to borrow this behemoth and enjoy it for a quick drive out of town. Here are our thoughts about this new Toyota model.
1. It really is massive. Its length is more than half a meter longer than the already huge Hiace Super Grandia. But the challenge is the height. It's almost 2.3m tall, making it impossible to park in many mall basements. It nearly didn't fit in our office parking garage, forcing us to park it in the space normally reserved for delivery trucks.
2. The large body translates to quite generous cabin space. There are a total of 10 seats inside, including four captain's chairs. The ceiling is so high--we measured it at exactly 5ft--that petite people can actually stand up and not hit their heads.
ADVERTISEMENT - CONTINUE READING BELOW ↓
3. It's surprisingly easy to drive once you've adjusted to its size. The 2.5-liter four-cylinder turbodiesel makes a humble 101hp, but the 260Nm of torque is enough to make the Hiace Super Grandia LXV move quickly around the metropolis. There's no feeling of sluggishness from a standstill.
4. The suspension could use some improvement. During a trip to Clark, we didn't sleep as well as we should have because of the bumpy ride. Perhaps the suspension wasn't tweaked accordingly when the body was stretched.
5. You won't mistake it for an Alphard inside, but overall the cabin manages to exude a feeling of classiness. Leather was used extensively on the seats, and these complement the dark faux-wood accents applied to the dashboard and the doors.
6. There are a lot of cubbyholes and storage spaces. This would be a great road trip vehicle.
7. At P2,405,000 (plus P15,000 for the White Pearl color), this is a fascinating alternative to the Honda Odyssey that inhabits the same price range. If you want more seats and are willing to give up some ride comfort and electronic goodies, the Hiace Super Grandia LXV is worth considering.
ADVERTISEMENT - CONTINUE READING BELOW ↓
Recommended Videos
Photos by Dinzo Tabamo and Vincent Coscolluela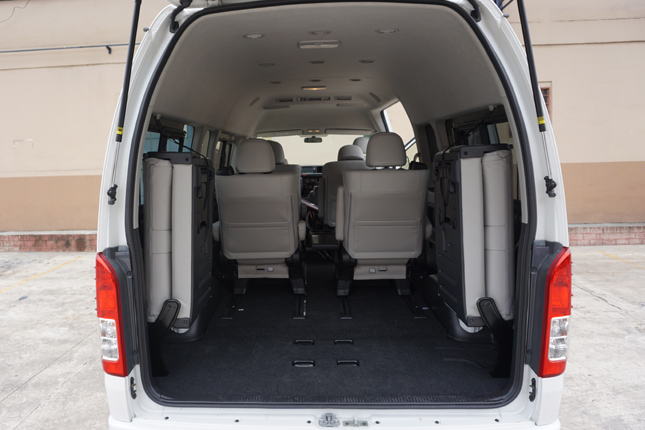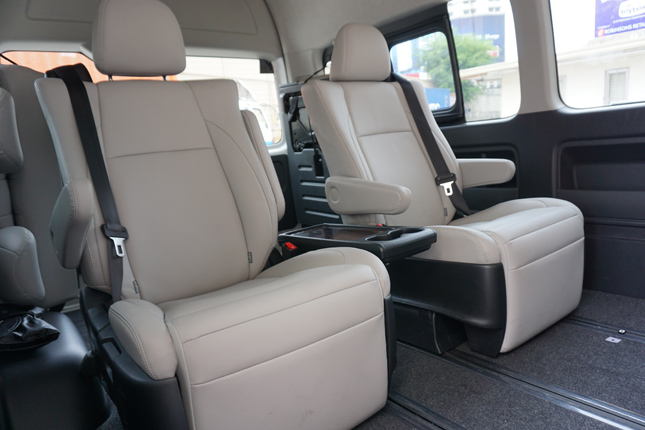 ADVERTISEMENT - CONTINUE READING BELOW ↓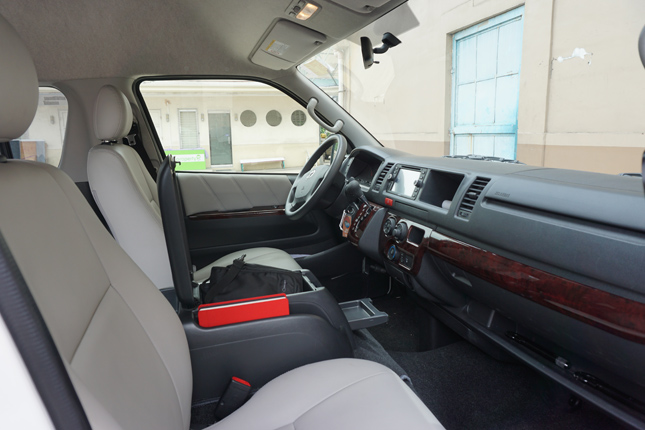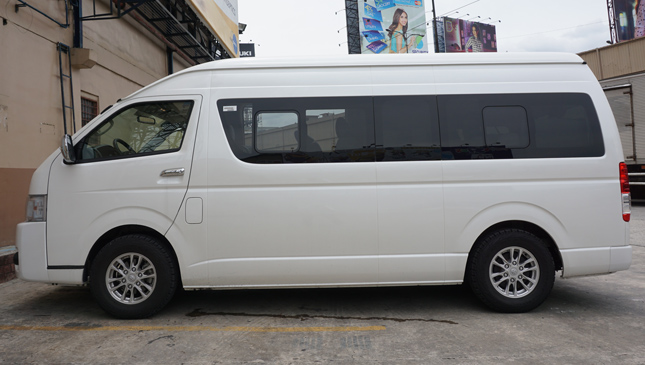 ADVERTISEMENT - CONTINUE READING BELOW ↓