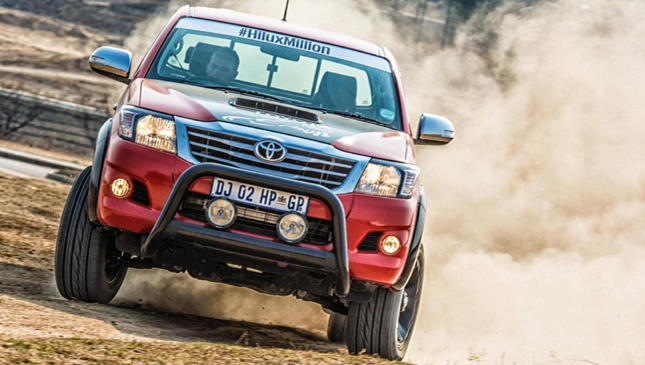 Toyota Hilux V8 TRE
If you're familiar with the Lexus ISF, you'll remember that its finest feature was its bellowing 5.0-liter V8. We're assuming that you're familiar with the Toyota Hilux. And also that you see where we're going with this one. Or rather, where Toyota South Africa went, building a one-off, 450hp V8 Hilux "to celebrate selling one million Hiluxes in South Africa." It's one hell of a way to pat yourself on the back, that's for sure.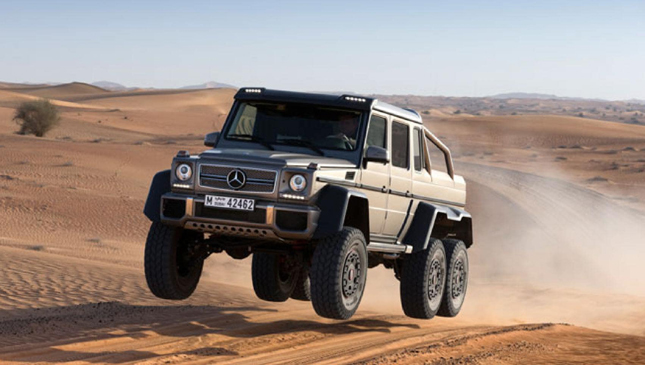 ADVERTISEMENT - CONTINUE READING BELOW ↓
Mercedes-Benz G63 AMG 6x6
The most astonishing G-Class also happens to be the craziest one: Yep, it's the monster 6x6 AMG.
That's right, six wheels, all driven by AMG's lovely twin-turbo, 5.5-liter V8, here producing 540hp and 761Nm, meaning this near four-ton monster will hit 100kph in seven seconds, and run on to a 161kph top speed.
But it's not speed, it's off-roadability. The mega-G will wade through water as well as offer 460mm of ground clearance, tire pressures controllable from the cabin and enough traction to turn the world upside down.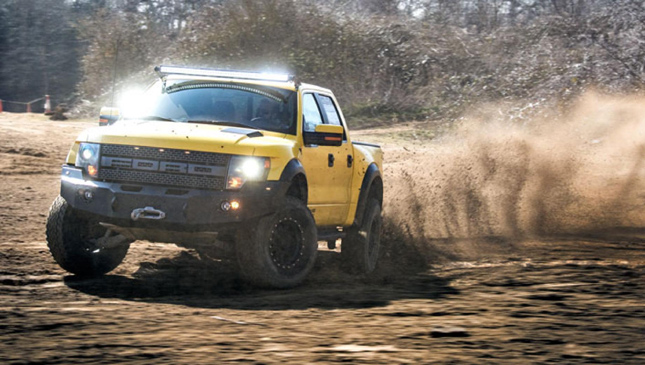 Hennessey VelociRaptor
The VelociRaptor is all kinds of excellent. Bright yellow, big, bad, brash and immensely powerful.
This could very well be your perfect next car, if top of your list of requirements from your next car is 'survive zombie apocalypse.'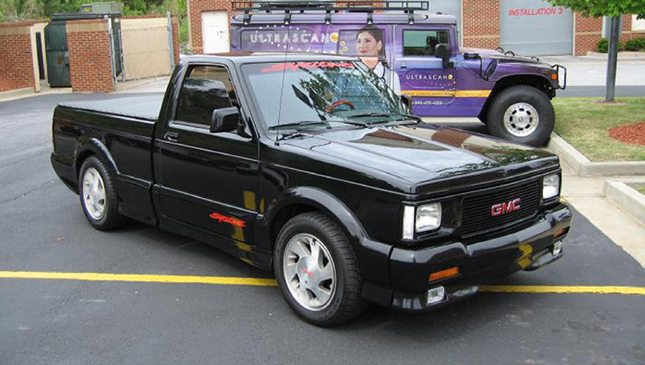 GMC Syclone
Poor spelling, mad car. This square-jawed chunk of early '90s American muscle was the world's fastest production truck back in its heyday, and is still capable of embarrassing some serious sports cars. In a straight line at least.
ADVERTISEMENT - CONTINUE READING BELOW ↓
The GMC Syclone featured a 4.3-liter V6 bolstered by a turbo, with a resulting 280hp. Not much by modern standards, but with all-wheel-drive and much witchcraft, the Syclone still managed to get from 0 to 100kph in a reported 4.3 seconds and run the quarter-mile in 13.6 seconds.
The best thing about it though? It'd only come in black. We'll take three, if anyone's got a few lying around…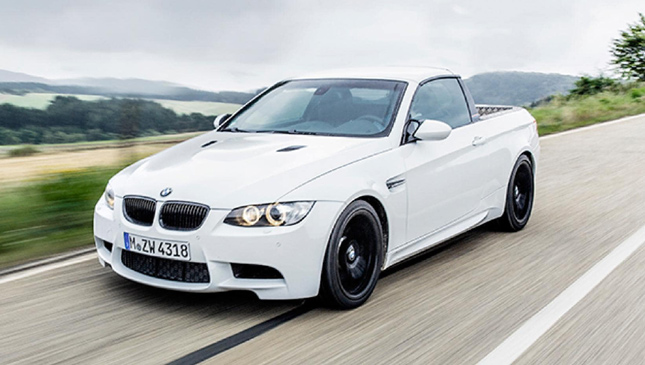 ADVERTISEMENT - CONTINUE READING BELOW ↓
BMW M3 Pickup truck
A few years back, BMW sent out an amusing April's Fool press release. The joke? That the crazy Germans had produced a V8-powered M3 pickup truck. A pickup truck… from an M3!
Well, introduce some sunny-side-up eggs to our face; it turns out that BMW actually built an M3 pickup. For real. One actually exists. Inquisitive, we dispatched an Australian to the Nurburgring to go flat out in it.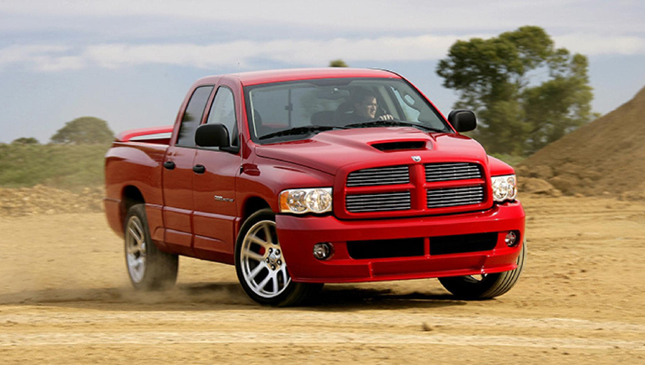 ADVERTISEMENT - CONTINUE READING BELOW ↓
Dodge Ram SRT-10
Seems Dodge missed the worldwide memo on fitting fast pickup trucks with V8s, the American manufacturer deeming it prudent to whack a socking great 8.3-liter V10 into its Ram SRT-10. Welcome to the End Of The World.
The Ram, created back in 2004, borrowed its V10 from the Viper, here producing 500hp and 711Nm of torque, good enough to hit 100kph in less than five seconds, and on to a top speed of, well, a lot.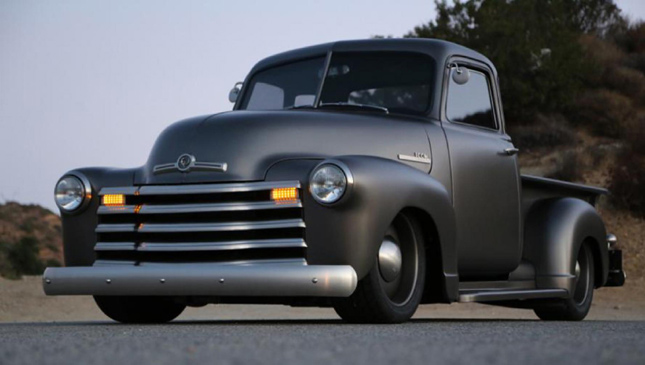 ADVERTISEMENT - CONTINUE READING BELOW ↓
Icon TR
We have a seriously unhealthy level of desire for this truck. How unhealthy, you ask? Well, think Lolita. Yeah. That unhealthy.
It's from restomodding maestro Jonathan Ward, whose other creations include the exceptionally excellent Icon Bronco, the lovely custom Defender and this behemoth, and is based on the 1950 Chevrolet half-ton pickup truck.
From there, however, the '50s end rather abruptly. The 6.2-liter Chevy V8 is California-approved for emissions and still pumps out 430hp and 575Nm, which should be tantamount to suicide in a '50s American work truck. However, custom independent front suspension, a four-link solid-beam set-up in the back and all-round disc brakes mean that your first drive isn't necessarily your last.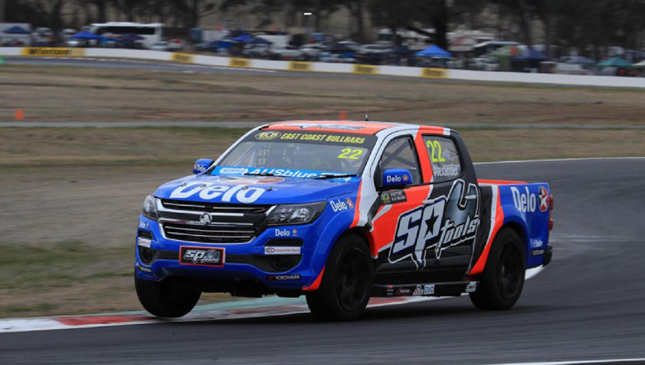 ADVERTISEMENT - CONTINUE READING BELOW ↓
Super trucks
Yes, it's exactly what you think it is--a bunch of essentially insane Australians, punting around a race track in something designed to tackle a goat track. We're talking about four-door pickup trucks like the Toyota Hilux and its ilk, imbued with 340hp diesel engines and converted to rear-wheel drive.
Some among you might question the logic (or the sanity) of giving an 1,800kg, ladder-framed pickup nearly 350hp and sending it out on a circuit to try and put in something resembling a decent lap time. And we'd have to agree with you. Even though there's a fair bit of bracing going on underneath to ensure the wobbly ladder frame has even a hope of being driven in anger, believe us when we say that these things, driven at top whack on a dry circuit, redefine tire squeal.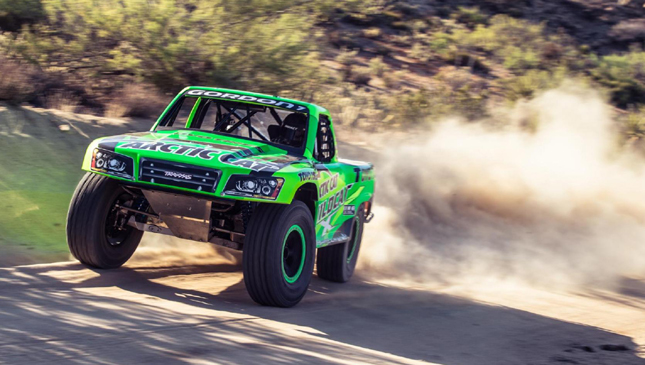 ADVERTISEMENT - CONTINUE READING BELOW ↓
Trophy trucks
Do you think that top-tier track racing makes for pretty dull TV these days? You're not alone; not by a long shot. The exceptional mechanical grip and downforce add up to truly heroic speeds and g forces, but there's nothing there to really indicate just how grievous the assault on physics really is. Everything is so locked down and squared away that the cars don't pitch, squirm or lean in anything approaching a visually appealing spectacle unless something is about to go catastrophically wrong.
Well, consider Stadium Super Trucks a perfect antithesis. Regardless of what's going on with these massive, 600hp V8-powered bruisers, you'll be able to see it on even the smallest screen. Thanks to the long-travel shocks and springs needed to survive the jumps (oh yes, there are compulsory jumps set up on the circuit--take that, F1), these things pitch and wallow and demonstrate exactly what's going on. Compared to modern circuit racing, it does all look a bit clown shoes, these huge lumbering things diving and flopping and rolling all over the place, but you have to admit that it's much more of a spectacle.
ADVERTISEMENT - CONTINUE READING BELOW ↓
NOTE: This article first appeared on TopGear.com. Minor edits have been made.