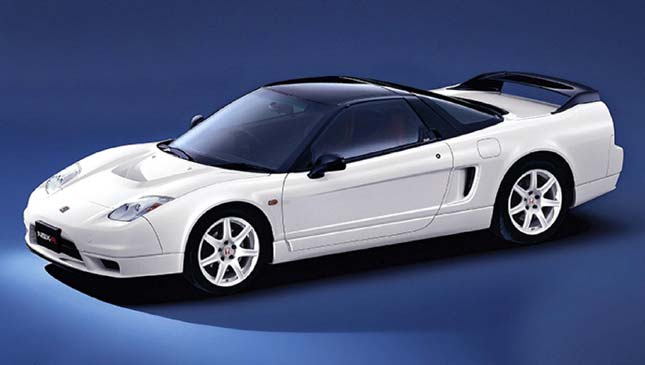 Finally, it's here. The new Honda Civic Type R has arrived on Planet Hot Hatch, sleeves rolled, fists primed, and chomping at the bit. It looks beautiful, angry, and impatient to tear up the streets. Based on looks alone, this could be the scariest Honda to wear the 'H' badge...ever.
To put that last statement into perspective, we take a quick glance through the company's back catalog, which includes magical things like the NSX Type R (above). We've corralled them all together here, so take your pick.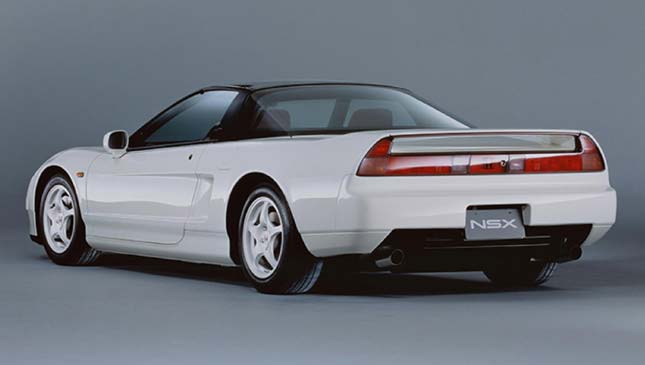 1992 Honda NSX Type R
So we begin of course, with the Honda NSX, and the very first Type R model. The aim was to basically develop a road-going racing car, hence the 'championship white' paint job and the red Honda emblem.

Power came from a 3.0-liter naturally aspirated V6 producing 276hp at 7,300rpm, and 294Nm at 5,400rpm, though the car was only available in Japan. Boo.
Continue reading below ↓
Recommended Videos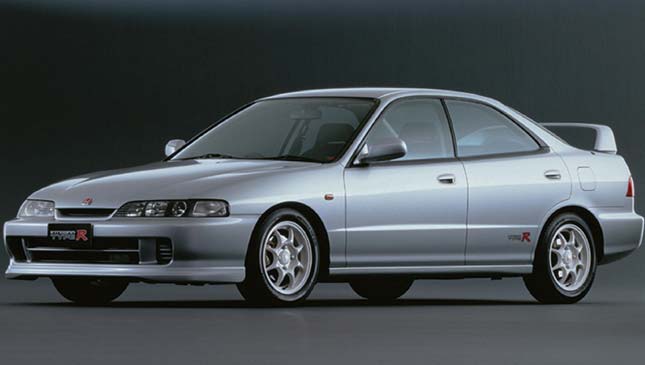 1995 Honda Integra Type R
Again, another Japanese-only Type R model (hence the different-style lights), in the form of the Integra. This one featured a 1.8-liter four-pot producing 197hp at a manic 8,000rpm, and 181Nm at 7,500rpm. Honda wanted its engines to work for their power outputs.
There was also some chassis wizardry at work, too (strengthening, suspension upgrades) as well as the obligatory weight reduction that would feature in the Type R familia.
1997 Honda Civic Type R
This was the first Civic to receive the Type R treatment (and another Japan-only model), with a 1.6-liter four cylinder engine producing 183hp, this time at an all-time high of 8,200rpm. Think about that for a moment. Torque was slightly lower than the Integra, at 160Nm.

But you did get red seats, a leather-wrapped steering wheel, Type R floor mats, and a titanium shift knob. The Fast and the Furious was just over the horizon, don't forget…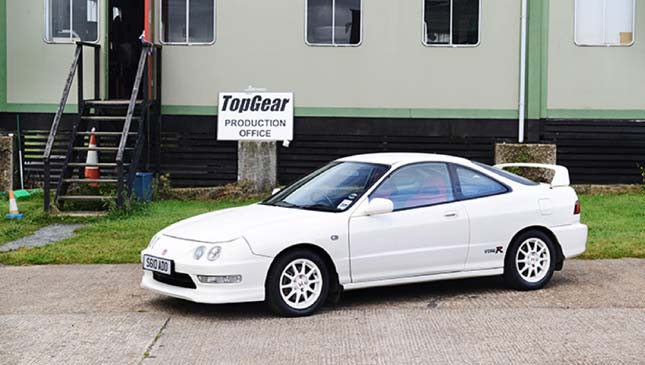 1998 Honda Integra Type R
The first Integra Type R to reach European and American shores, and it's some car too. The 1.8-liter four-cylinder motor produced less than its JDM-only predecessor (187hp and 178Nm), but featured—as most Type Rs did—a manic 8,000rpm redline.

Then there's the thinner windscreen glass, lack of sound deadening, a stiffer chassis, and limited slip diff. It weighed in at just 1100kg, could hit 0-100kph in 6.5 seconds, and top out at 230kph.
1999 Honda Accord Type R
Arguably the least exciting Type R entry, but one no less manic for it. All the usual Type R flourishes apply—stiffer chassis, slippy diff, alloys, some R-based interior appointments, and a high-revving motor.

It's a 2.2-liter engine this time, producing 210hp and 214Nm of torque. It was only available in Europe, too. If you wanted one.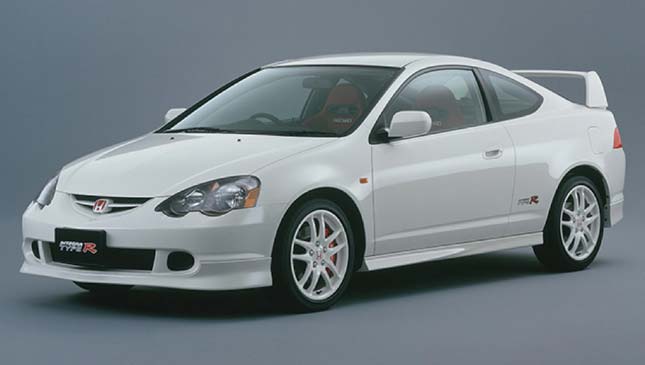 2001 Honda Integra Type R
This second-gen Integra was only available in Japan, but was the first Type-R model to feature a 2.0-liter four-cylinder engine. This one produced a very healthy 218hp (at 8,000rpm, of course) and 206Nm.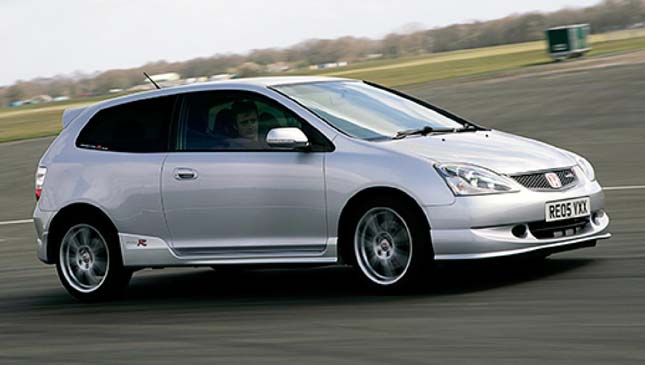 2001 Honda Civic Type R
We come to the first time Europeans had officially seen the Civic Type R (if you never had the original one imported over) on sale. It came with a 197hp 2.0-liter engine (with 195Nm of twist), a stiffer chassis, excellent close-ratio six-speed gearbox, and a world of handling fun.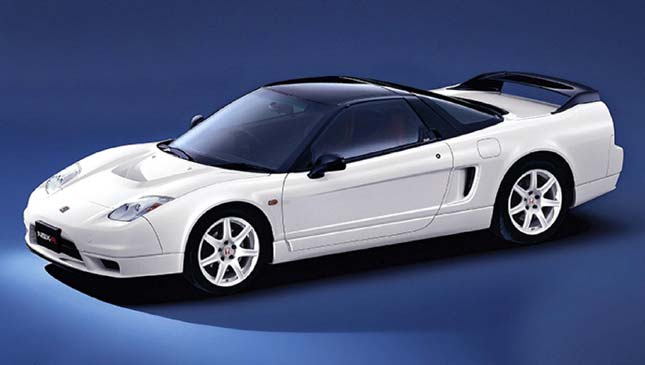 2002 Honda NSX Type R
Another JDM special, featuring a 3.2-liter V6 with 276hp and 303Nm of torque. It got the same meticulous attention to weight loss as its predecessor (lack of sound insulation, no A/C, no power steering, thinner glass, Recaro seats), and weighed in at around 1270kg.

It was also, as you would have guessed, bloody magnificent.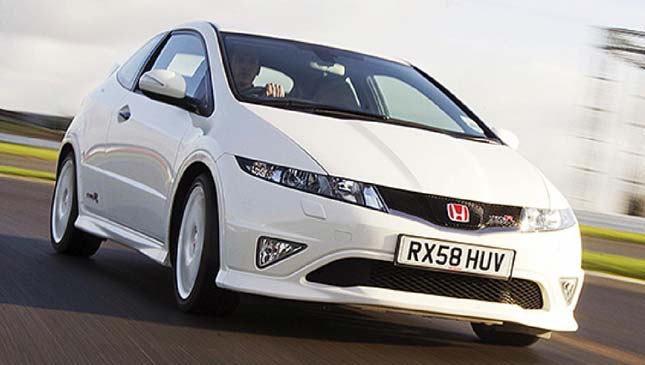 2007 Honda Civic Type R
This Type R was, admittedly, a bit of a disappointment over its predecessor, but it wasn't half bad, either. Power remained at 197hp, though torque dipped slightly to 192Nm.

Still, wrapped up in its new spaceship outfit and packing that lovely close-ratio six-speed gearbox, it remained a decent hot hatch.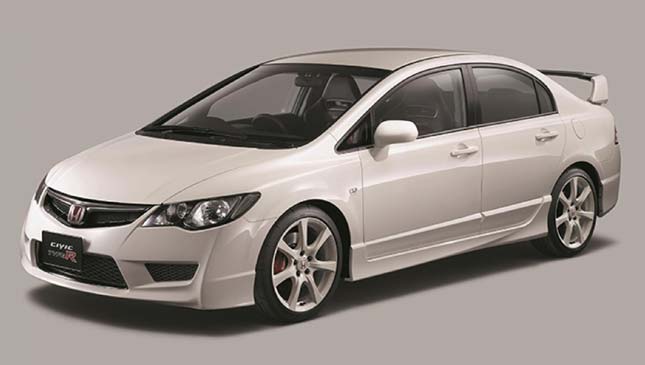 2007 Honda Civic Type R (JDM)
While Europe got the 197hp, third-generation Civic Type R, the lucky Japanese got this chunky, bewinged and bodykitted four-door saloon. Oh, and it had a little more power from that 2.0-liter VTEC four-pot, too.
So, not only did it sport 222hp compared to its European sibling's 197hp, it also got more torque: the Japanese-only third-gen 'FD2' Civic got 214Nm, compared to the European version with 192Nm.
Also, that wing.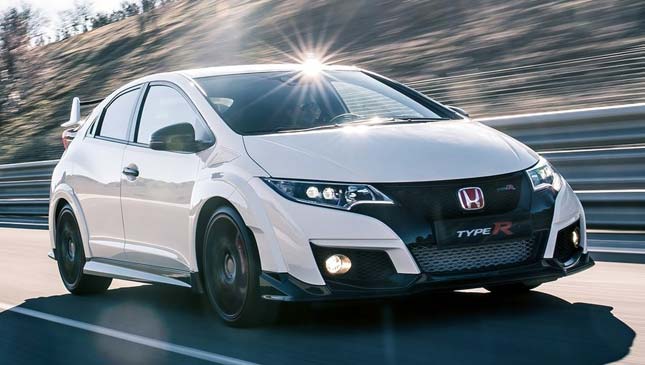 2015 Honda Civic Type R
Built in Europe, this model's 2.0-liter four cylinder engine generated a mighty 306hp and 400Nm. Its successor has big tires to fill.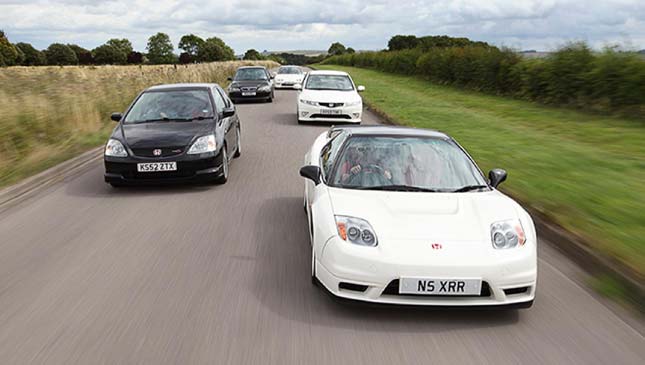 NOTE: This article first appeared on TopGear.com. Minor edits have been made.