Executive editor Dinzo Tabamo forwarded this message to me recently and said that I can probably answer these questions with my eyes closed:
Hi, Mr. Dinzo,
I am currently torn between keeping my wheels stock and buying aftermarket wheels. However, I am only willing to spend for copy wheels because real ones are quite expensive. Can these 'copy' wheels withstand the day-to-day beating of a daily-driven car? Or I am better off keeping the wheels stock for my own peace of mind? Thanks a lot and hoping to hear from you soon.
Edsel C.

Hi, Edsel,
Thanks for taking the time to write us. Let me get straight to the point: We at Top Gear PH do not encourage purchasing pirated products of any sort, especially when they are critical automotive components. If there is a product that is trying to pass itself off as something that it isn't, well, we frown upon that.
Continue reading below ↓
Recommended Videos
It isn't uncommon to find these fakes and knock-offs being sold beside genuine merchandise, but you really need to know your stuff before diving in. That being said, please don't be discouraged in your hunt for aftermarket wheels.
Judging by your letter, there's some real interest in your car's appearance. You are a real car guy in my book. Here's my personal advice, broken down into salient points.

Why buy aftermarket wheels?
The reason for wanting to swap from stock to aftermarket wheels is primarily for performance. An aftermarket wheel was designed to be lightweight, which is why these see primary use in motorsports applications. A lighter wheel lessens unsprung weight, which results in quicker acceleration and noticeably better handling.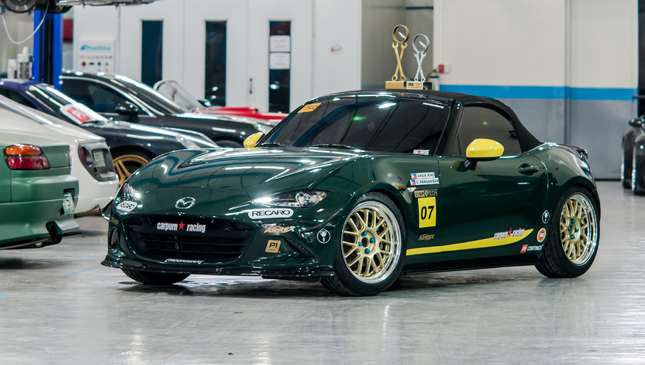 Size is also a factor. A bigger wheel allows space for much larger brake rotors and calipers—usually a must when a car is built to race. An offshoot of this size increase is the use of low-profile rubber which has less sidewall flex—another performance benefit when driving on the track.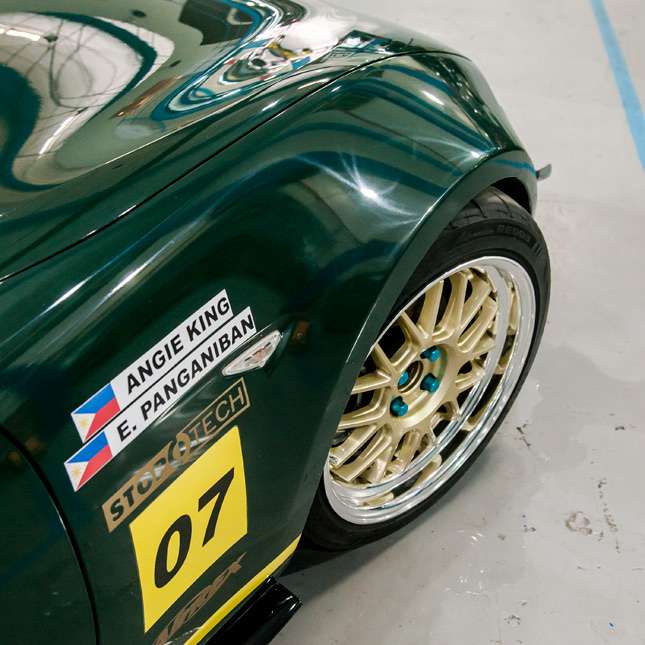 Switching to aftermarket wheels is grounded in engineering. The looks are secondary. However, that shouldn't stop us from getting the wheels we want! I'm obsessed with touring cars and rally cars, so I naturally gravitate toward wheel designs that I see in motorsports. Wheels that shout 'gangster bling' are not what I would want on my car. But this is my personal preference.

Are aftermarket wheels expensive?
Thankfully, not all aftermarket alloy wheels will break the bank. Price all depends on the name of the manufacturer and the kind of alloy that is used, as well as the production techniques involved. The prices of these high-end, Japan-made (or German) sets can easily go beyond P70,000 or more, depending on size and specifications. Have you heard of Enkei, Rays Engineering, BBS, RS Watanabe, OZ Racing, and Work Wheels? These brands have some timeless wheel designs that I drool over until now. If money was burning a hole in my pocket, I'd buy these.
BUT, did you know that that there are local manufacturers as well? Rota is a Filipino brand that I am proud to use on my personal cars. You will be surprised to find out that Rota wheels are not as expensive as these mainstream brands, yet they offer excellent quality and looks. Sometimes the quality even surpasses those brand-name wheels. Truth be told, Rota makes for an excellent first choice.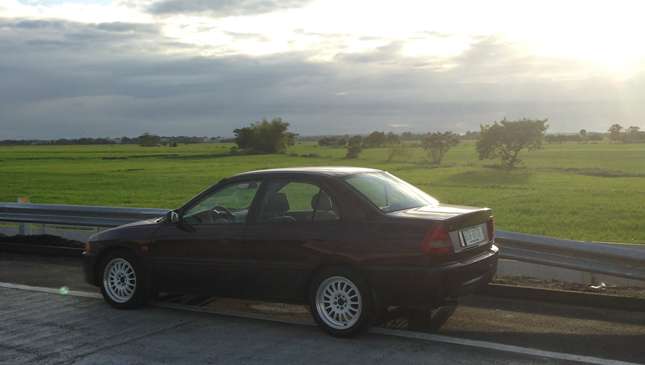 That's my personal car above, proudly wearing a set of 16-inch Rota Track Rs. The design was inspired by the Sprint Hart CPR model often used on Honda Civics. There will be haters who say that Rotas are 'fake' wheels, but I beg to differ. Rota never passes its products off as anything but Rota. And although some of its wheels are inspired by popular designs, I see nothing wrong with that. Who holds the patent to the eight-spoke banana-style wheel anyway? I'm proud to purchase a Filipino brand that sells its wheels around the world.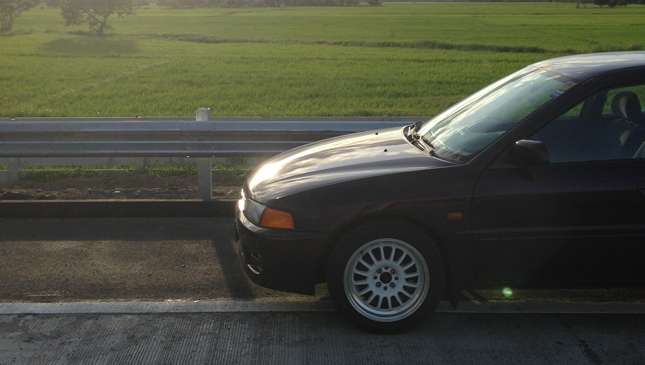 There are also other dealers out there, like Concept One, that have alloys for sedans and off-road vehicles that will fit any budget. Shop around. Sedan wheels that are in the 15in to 16in range can be had for a little more than P15,000, depending on the seller. Just make sure that you are buying a genuine Rota or Concept One wheel.
How big (or small) should I go?

It really depends on your car and what you are after. Back in the day, it wasn't the diameter that made a set of wheels 'cool'—it was how wide they were. I recommend going with a period-correct design, offset, and size. It really is a matter of taste. I personally do not want to go too big, because a huge wheel is heavier. And if the sidewall of the tires is as thin as a rubber band, the wheel is more prone to damage. Don't forget our horrible road conditions.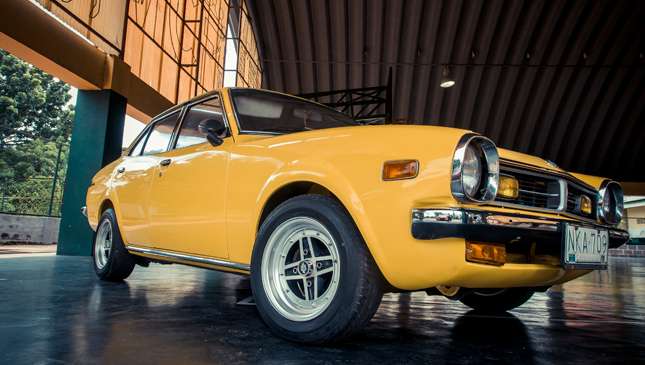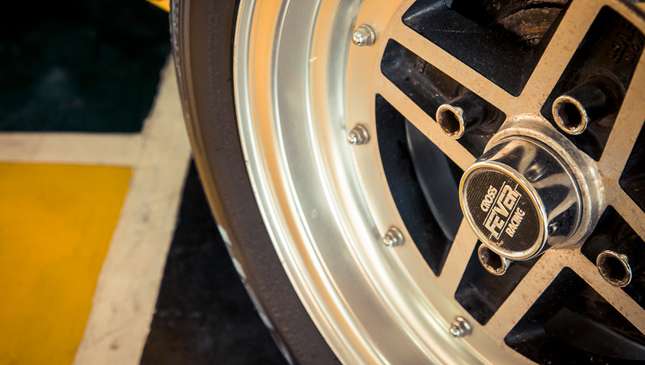 Choose a wheel and tire combination that works well with your car's design, age, and the kind of roads that it will be driving on.
What are my alternatives?
Now this is where it gets interesting. It's no secret that there is a huge surplus parts market in the Philippines. You can get every component imaginable, and that includes brand-name wheels from Japan. These aren't brand-new wheels by any means, but with a little refurbishing, they will be as good as new. Just be sure to inspect them closely for any cracks and damage. At the very least, mount them on a wheel balancer first before buying to make sure they don't wiggle.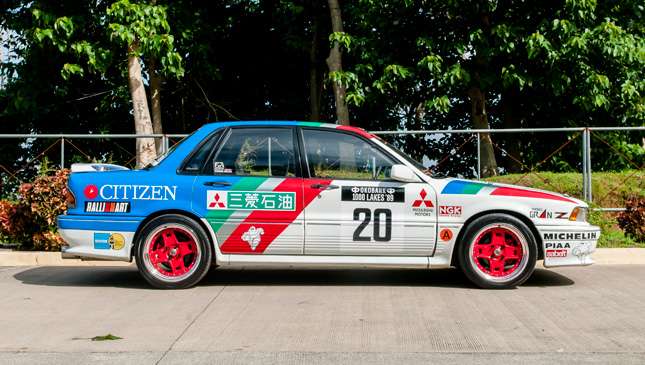 There are super-fresh and rare sets out there. You just have to know where and how to look. This is where experience and research comes in. It takes a keen eye to spot a genuine JDM wheel.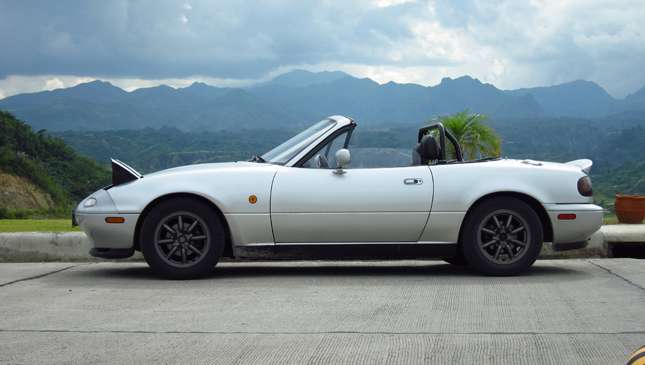 As is the case in the surplus market, it's buyer beware. But you will find some gems in the rough—if they haven't been spotted and bought up by the JDM enthusiasts first. That's my Miata above, and it sits on a set of 14-inch Black Racing alloys. Previous owner Carlo A. scored these from the surplus market.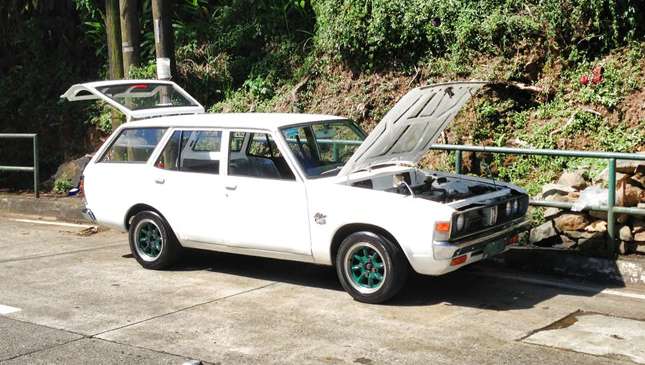 That's my Galant wagon. It rides on 14in Enkei Compe-8s. I found those wheels at a surplus shop along MacArthur Highway in Tarlac. I was fortunate that the wheels were in tip-top shape and that the seller didn't know that it was a genuine Enkei set. These wheels are super light and made in Japan. And I paid less than P8,000. What a score!
What should I do with my stock set?

Tastes change. I can still appreciate how my cars look with the OEM stock wheels. You will be tempted to sell your stock set to help finance your aftermarket wheel purchase. If it can be avoided, don't do it. Keep your stock set. You may want to put it back on one day. I regret selling the stock wheels of my Lancer, you see. Now I have to look for some in the surplus wheel shops. But then again, I really don't mind the hunt.
My personal thoughts

Wheel choice is a very personal thing. It can be seen as a status symbol, or just a way to personalize your ride to suit your own tastes and performance requirements.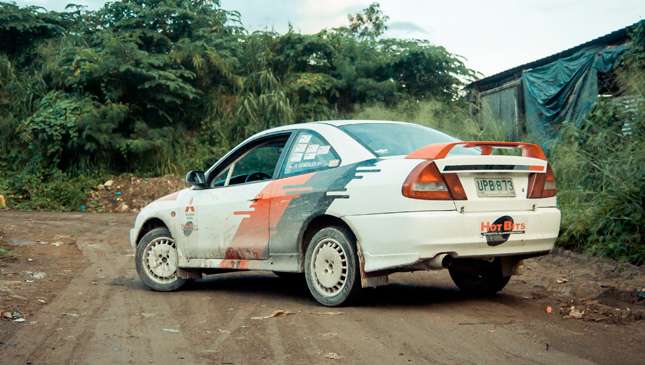 Don't get caught up in the mindset that a more expensive wheel is automatically better. At the risk of sounding judgmental, your choice in wheel design reveals what kind of car guy you are, or if you are even a car guy at all. In a sense, wheel choice is the great equalizer, because price doesn't automatically equate to style.
At the end of the day, I say go with a wheel design that makes you happy and feel good about the car you are driving. It really is like wearing a pair of new shoes. And who cares what anybody else, including TGP, says. As long as you love the wheels on your car, you're all good.
I do suggest that you spend that little bit extra on a quality set of tires, though. But that's a topic for a different article all together.
When you do find the wheels that are right for you, do send us a photo!