There are toys, and then there are toys. This is the latter. In the words of Aston Martin Works boss Paul Spires, this continuation DB5 Goldfinger is one of "the most desirable toys ever built for 25 very lucky buyers worldwide."
That's right, folks—the car we told you about in 2018 and again in 2019 is now finally being built, in the hopes of being finished in late 2020.
Aston Martin's continuation DB5 is basically a brand-new replica of the DB5 that appeared in Goldfinger, and Aston is going to great lengths—working alongside Bond production company EON—to ensure it has a full suite of gadgets.
Well, if you'll shell out £3.3 million (P205.4 million) for a non-road-legal Aston, you'd certainly hope so. Note: We haven't got pics of all of them, because they haven't finished building it yet...
1) Rear smoke-screen delivery system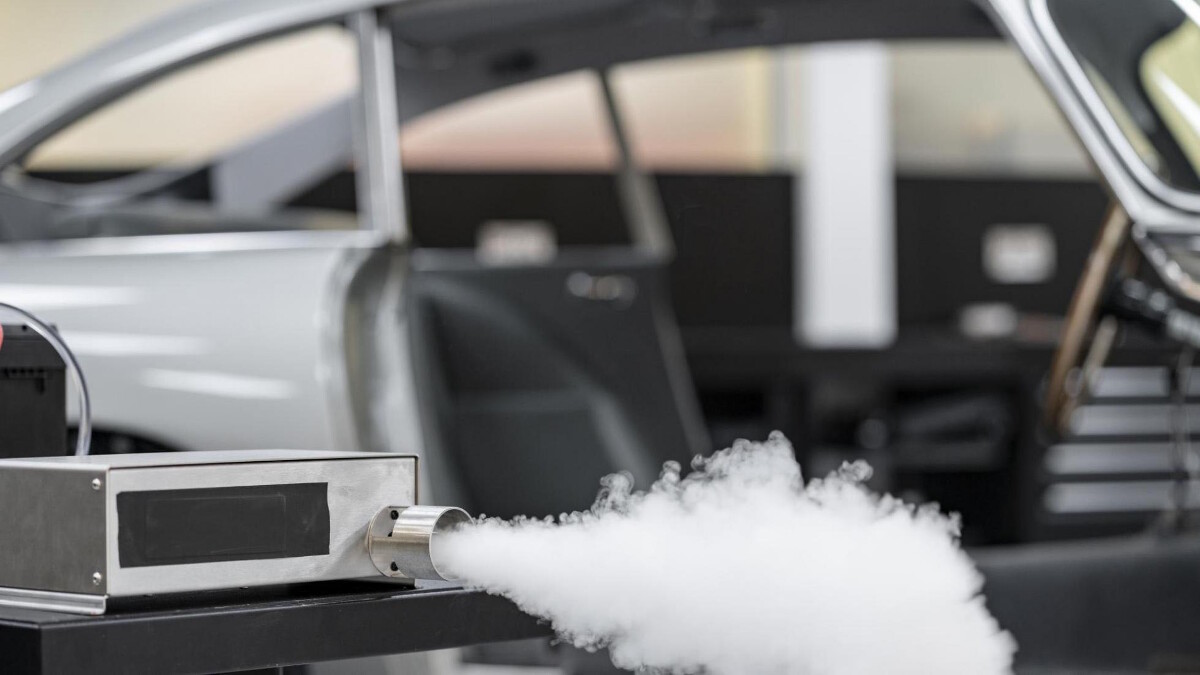 ADVERTISEMENT - CONTINUE READING BELOW ↓
When we checked out a prototype of this last year, it really worked, delivering a thick cloud of white smoke via a small metal box.
2) Rear simulated oil-slick delivery system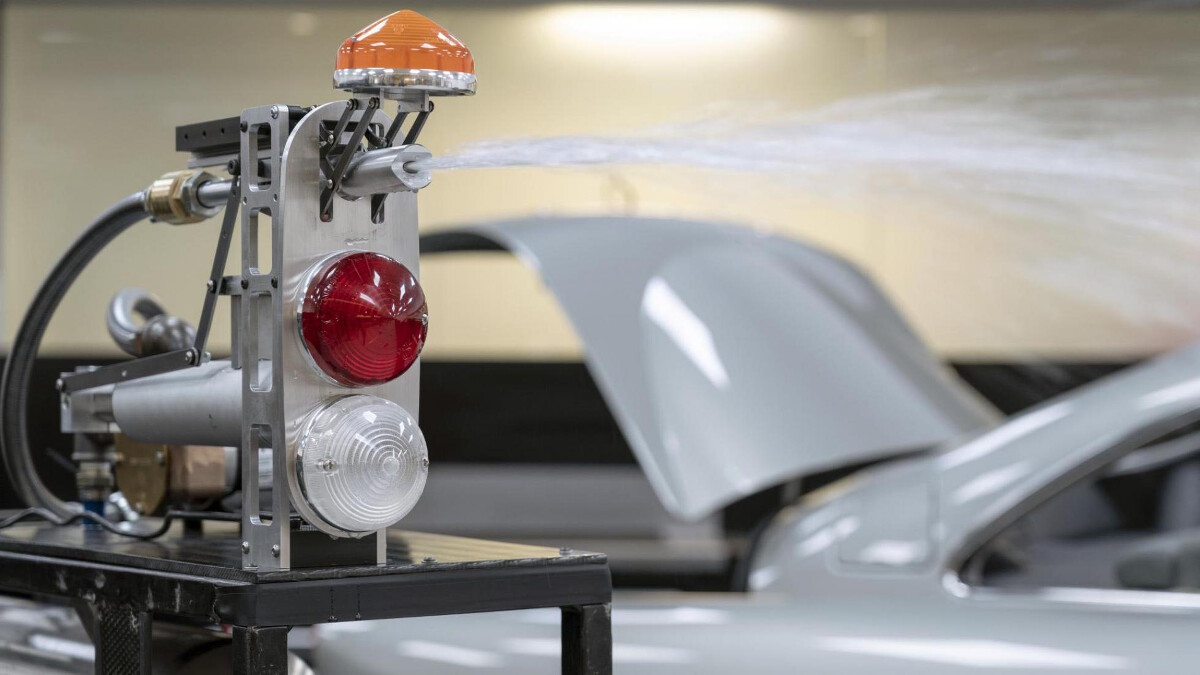 Naturally, you won't be able to squirt actual real oil from the back of your non-road-legal Aston Martin DB5, because that's just not cricket. It'll likely be water, possibly dyed black or brown for the full effect.
ADVERTISEMENT - CONTINUE READING BELOW ↓
Recommended Videos
3) Revolving number plates front and back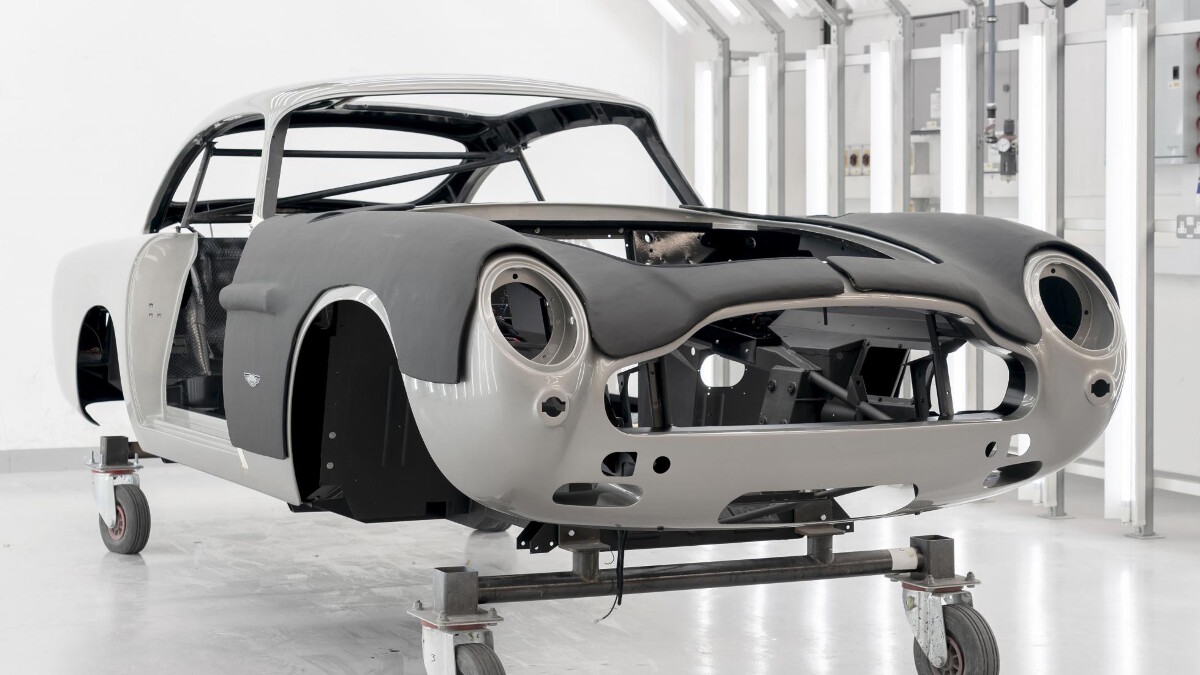 And they'll be the same number plates used in Goldfinger. Nice.
4) Simulated twin front machine guns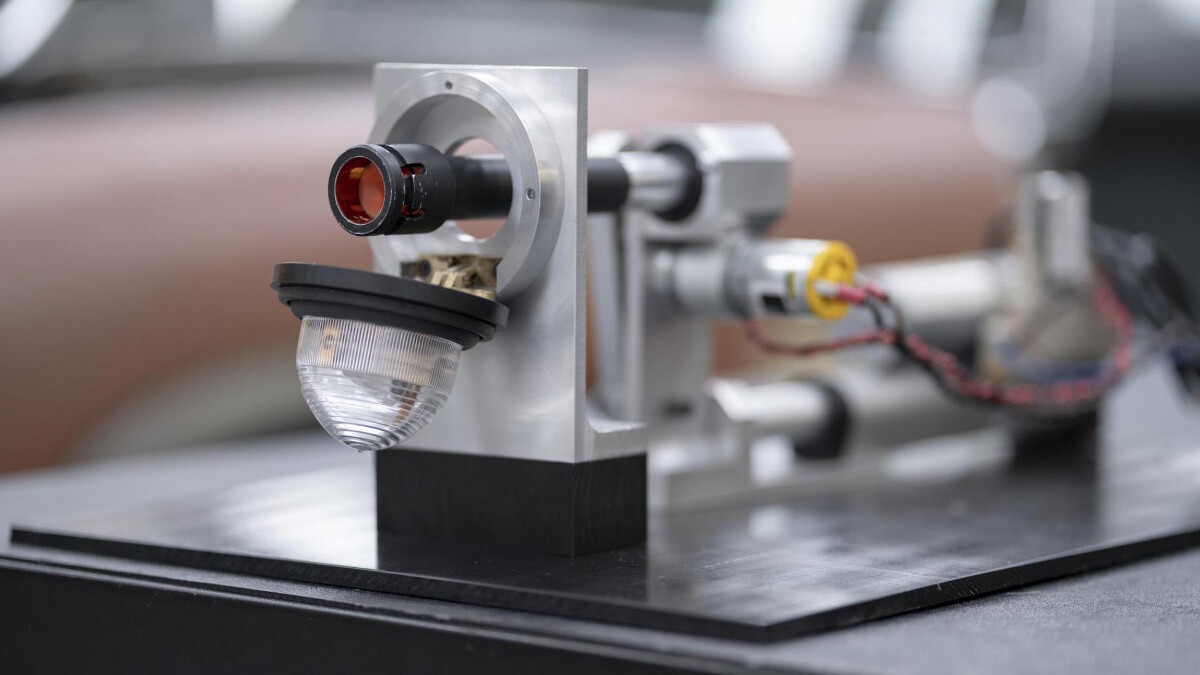 ADVERTISEMENT - CONTINUE READING BELOW ↓
Yes, folks—it's 2020, and a brand-new Aston Martin is a car originally designed in the '60s with fake machine guns.
Special effects maestro Chris Corbould—who's worked on some of the biggest action films (and of course loads of Bond movies)—has formulated a replica Browning that emerges from the headlights, with a little flashing light to simulate firing.
5) Bulletproof rear shield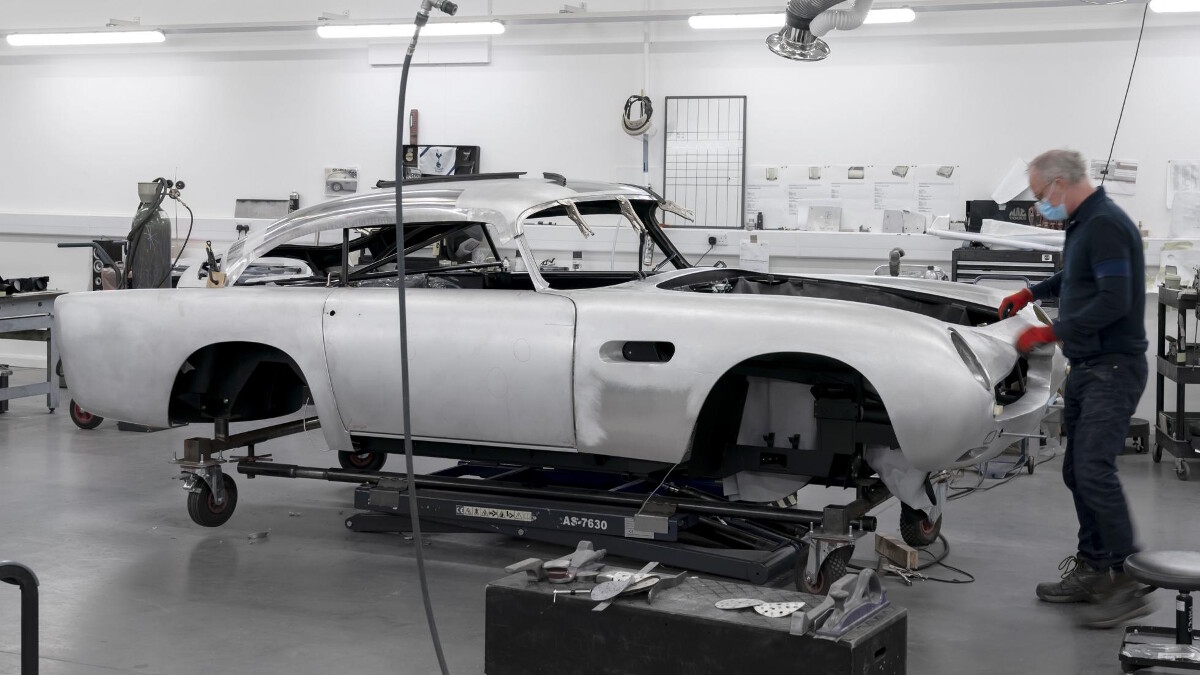 ADVERTISEMENT - CONTINUE READING BELOW ↓
This may or may not be bulletproof.
6) Battering rams front and rear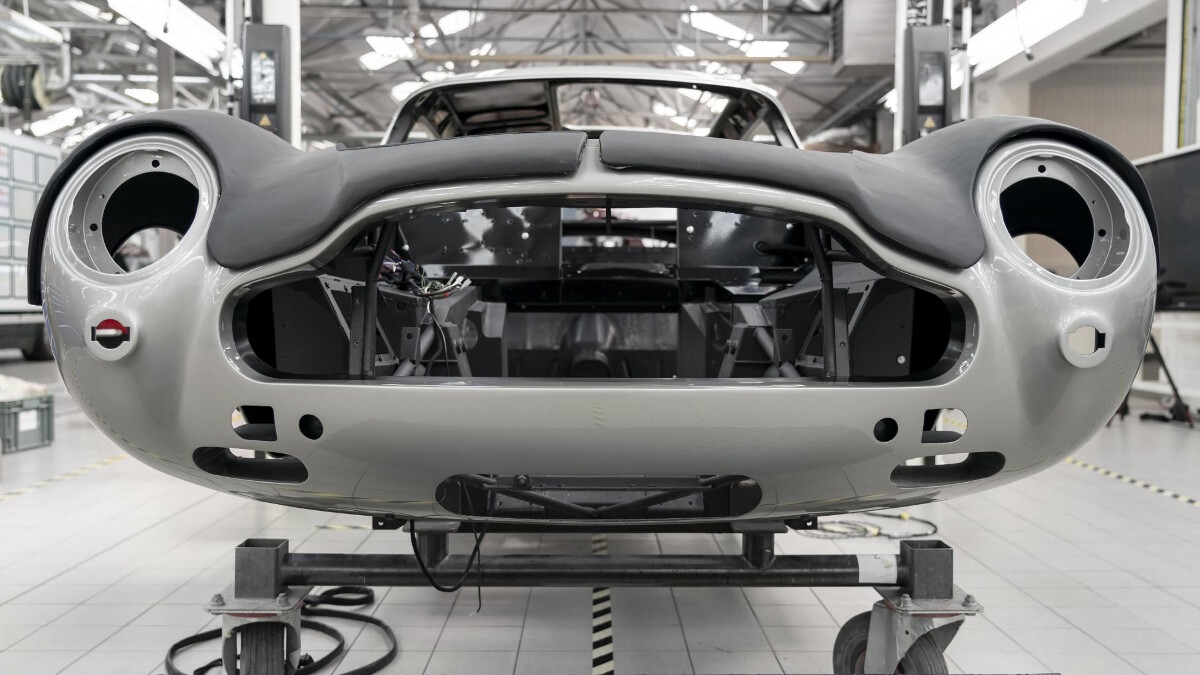 Well, you wouldn't want to ruin the lovely Silver Birch paint job, would you? Incidentally, that's the only color on offer for the 25 continuation DB5s, because that's what Connery drove in Goldfinger. Fine by us.
ADVERTISEMENT - CONTINUE READING BELOW ↓
7) Simulated tire slasher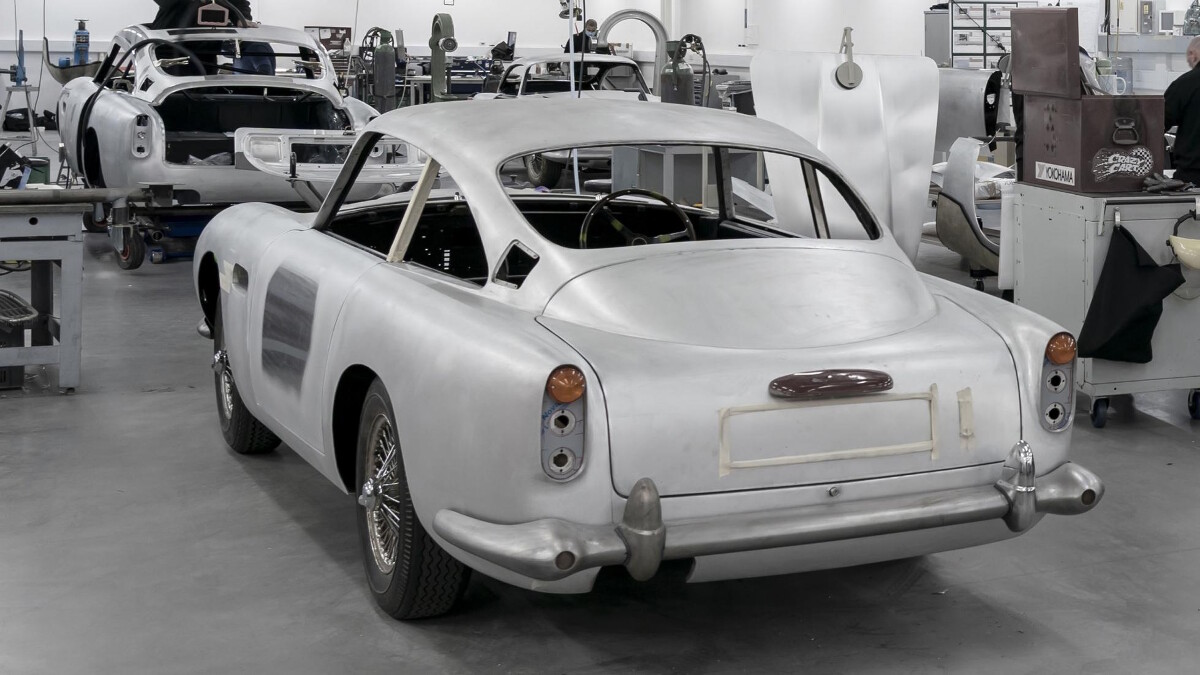 Again, this'll be a fake one, because...because you can't slash people's tires. You know the rules.
8) Removable passenger-seat roof panel
ADVERTISEMENT - CONTINUE READING BELOW ↓
An option, sure, but surely one you'd want? It isn't connected to a little red button that automatically ejects an unwanted passenger, unfortunately. Perhaps after 2020's lockdown, you'll be thankful for all the company you can get.
9) Radar screen tracker map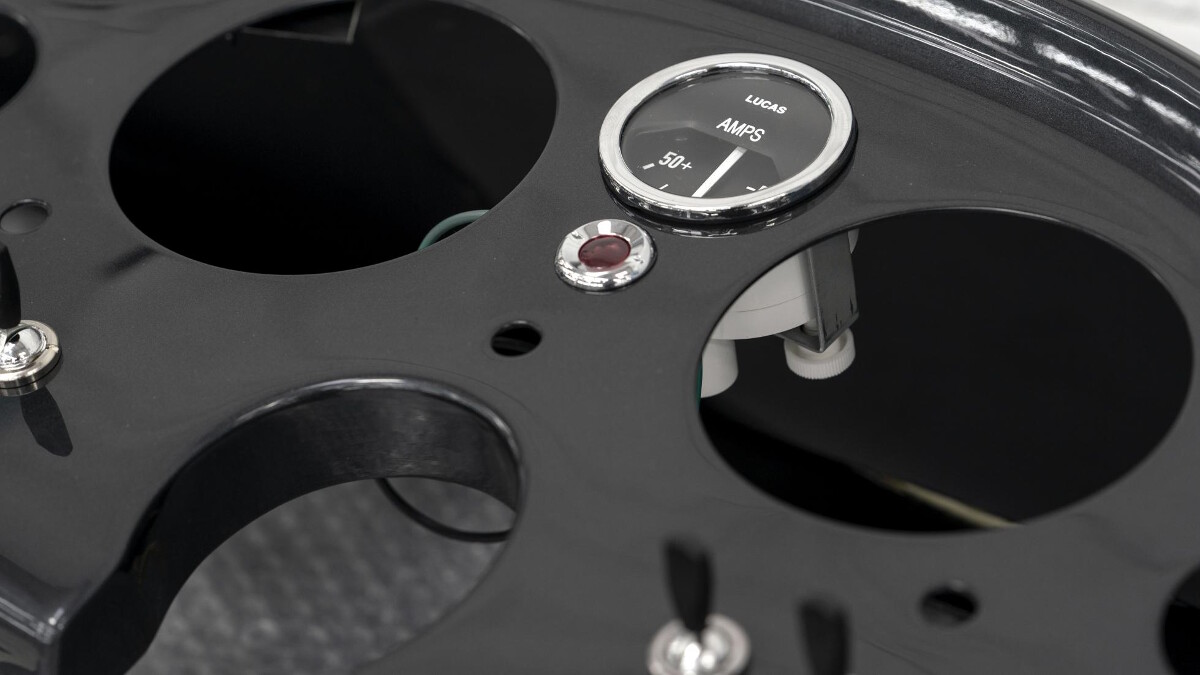 ADVERTISEMENT - CONTINUE READING BELOW ↓
Pretend you're 007 in, uh, your own private driveway, by...tracking the other inhabitants of your house. It's the lockdown activity we need right now.
There are other gadgets Aston is working on, too—stuff like a telephone in the driver's door, a gear-knob actuator button, an under-seat weapons/storage (probably biscuit) tray, and a remote control.
10) An engine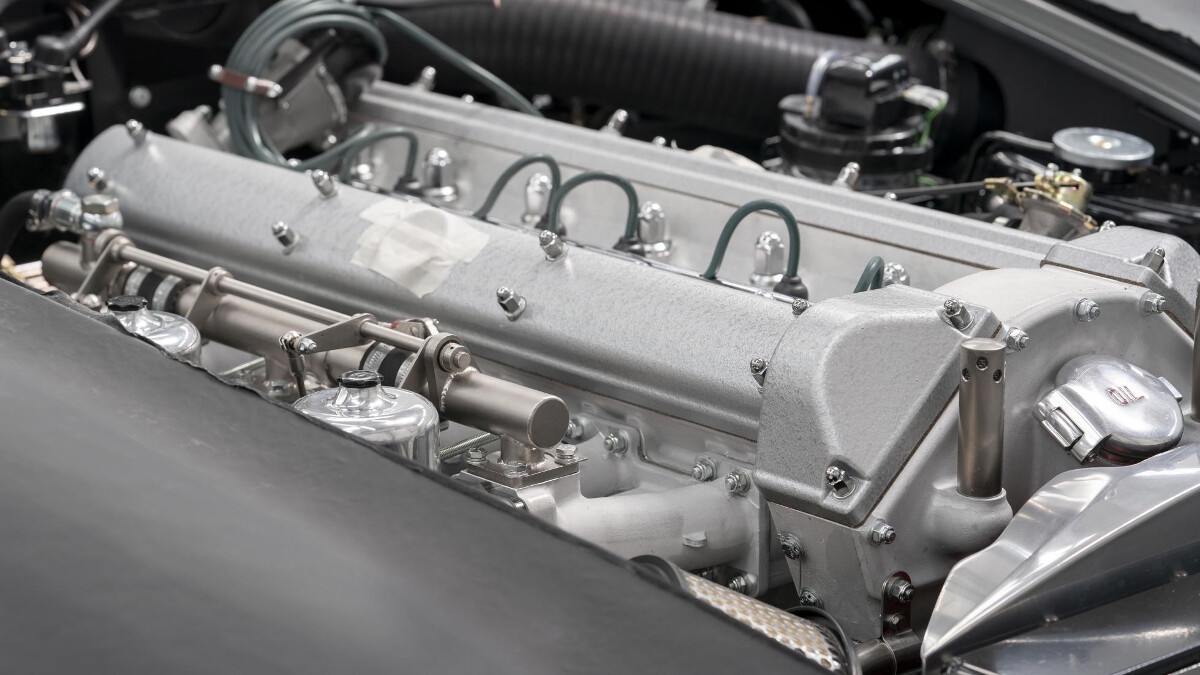 ADVERTISEMENT - CONTINUE READING BELOW ↓
Possibly the best gadget of the lot? Aston's fitting a 4.0-liter naturally aspirated straight-six, with three carbs, an oil cooler, and a six-plug head. We're told it'll make 290hp, matched up to a five-speed manual gearbox and rear-wheel drive (plus a mechanical limited-slip diff). Perfect for when you have to pretend you're on the run.
11) Some suspension and steering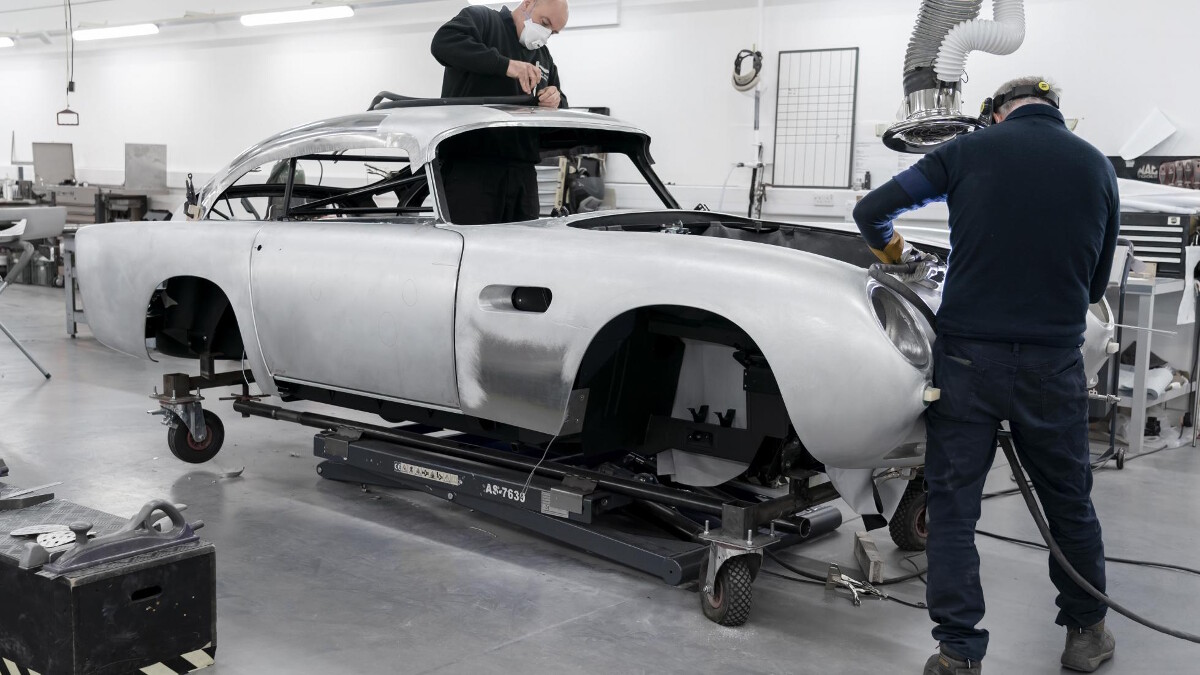 ADVERTISEMENT - CONTINUE READING BELOW ↓
Again, another trick gadget involves the fitment of coilovers, a live rear axle, rack and pinion steering (unassisted, for the ultimate arm workout), steel disc brakes, and an anti-roll bar up front.
"Obviously we have not, as a business, made a new DB5 for more than 50 years," explains Aston heritage programme manager Clive Wilson, "so to be involved in the building of these cars, which will go on to form part of Aston Martin's history, is something I'm sure all of us will be telling our grandkids about."
NOTE: This article first appeared on TopGear.com. Minor edits have been made.