There are many reasons to love the new Audi RS6: Its pugnacious stance, the newfound duplicity of the 592hp 4.0-liter bi-turbo V8 engine, a whopping 1,680 liters of cargo space, and, of course, the fact that it goes like an Olympic sprinter who's accidentally put their foot in a scalding bath. But there's one more reason, and one you might not think of...the double-glazing.
I'll admit, it wouldn't have been the first thing that I would have said, either. But then this year's Top Gear Speed Week happened—a week-long jamboree of fast where I not only had to drive the RS6, but also live in and on it for five days. How did I end up living in and on an RS6? Well, you may have heard that there's this thing called COVID-19 going around.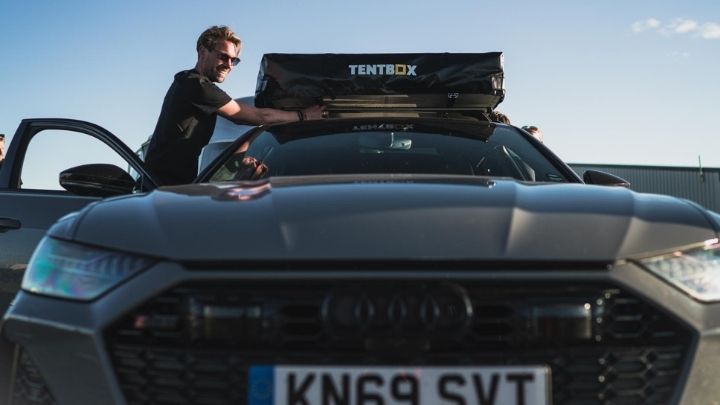 Continue reading below ↓
Recommended Videos
Aside from shutting the pubs early and make us sing Happy Birthday twice every time we wash our hands, this rather inconvenient pandemic also meant we had to adhere to a bunch of new regulations for the shoot. One of which ruled out the comfy surroundings of a hotel. So, to follow government restrictions, we had to camp. Rather than lobbing a pop-up tent and praying for the best, we thought it'd be better to pop a tent on the RS6 and sleep in that. Because this is a car that can do everything, so surely being a holiday home is also in its repertoire.
We spoke with a company called TentBox, which sent us a very un-tent-like box. It looked like a giant freezer block on the roof of the car. But then when you want to park up and nap, you simply take off the cover and fold it open, and it pops open like a children's picture book and becomes home. There's even a handy ladder to anchor it down and to give you easy access to your high-rise 600hp hotel and a built-in comfortable mattress. What the TentBox boffins and COVID regulators can't account for, though, is the weather. Specifically, the snarling, unforgiving storms of Snowdonia—which we had to endure on the second night.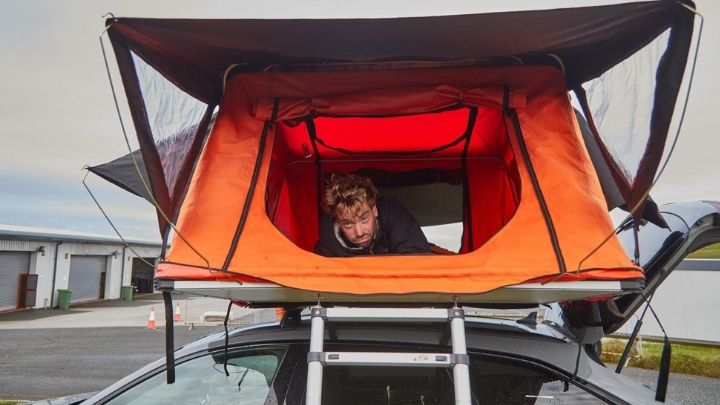 Trust me, being battered with 100kph winds while trying to sleep in an elevated tent is not a place you want to be. I ended up feeling like one of those sachets in a packet of Salt 'n' Shake' potato chips as an irrational giant toddler child threw me around. In fact, the winds were so bad, I thought the car was going to roll over. And then the world would end. So, I aborted tent and posted myself into the back of the RS6 to sleep there. Which was utter bliss. Why? The double-glazing. It was an impenetrable layer for the howling winds and cutting, cold winds that tore me apart in the canvas mezzanine above. I zonked out. Hard. So much so, I had to be woken up by the boss because otherwise, I'd miss the track day. And I didn't want to miss that.
So, we folded the tent back up and lifted it off the car. Then hit the track—where the RS6 really started to get into its groove. Obviously, it's not as at home on a track as the other lightweights and supercars we had, but even with its size, the thing can shift—seeing off standstill to 100kph in 3.6sec and going on to 306kph (if you spec the 'Vorsprung' pack). It's approachable and safe, too—especially when it's bucketing it down. Which it was. Though quick, the steering is way too light and flighty, lacking crucial feedback to your fingertips and palms.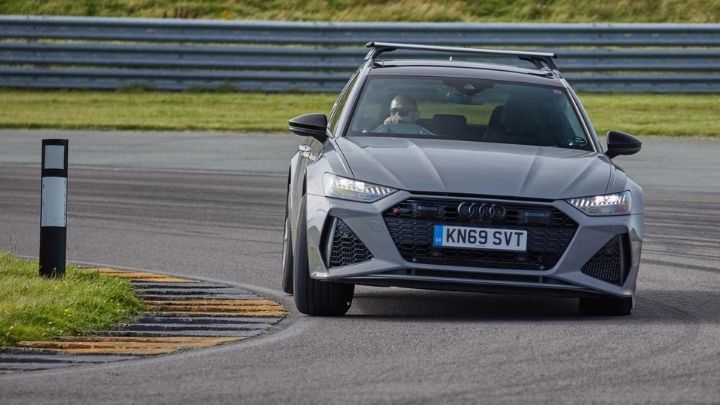 It's properly nimble, with the rear-wheel steering magically shorting the wheelbase, and rear diff now becoming more playful. Plus, with DRC spec'd—that switches the air suspension for cross-linked conventional spring/damper units—it has a proper sporty roll set up but also doesn't mind chowing down on Anglesey's curbs.
But the true reason that we love the RS6 is the versatility it offers. Unlike many of the cars we had on Speed Week, the RS6 became part of the team. When we needed to tow an Airstream, we used the RS6. When we had to carry a load of camping gear, crisps, and radios we used the RS6. When we had to scout to see if the circuit was safe enough when waterlogged we used the RS6. When we had to sleep in a car we used the RS6. Why? Because of that glorious double-glazing.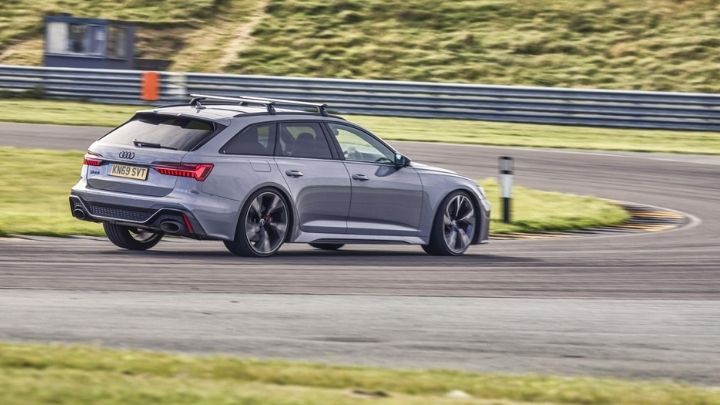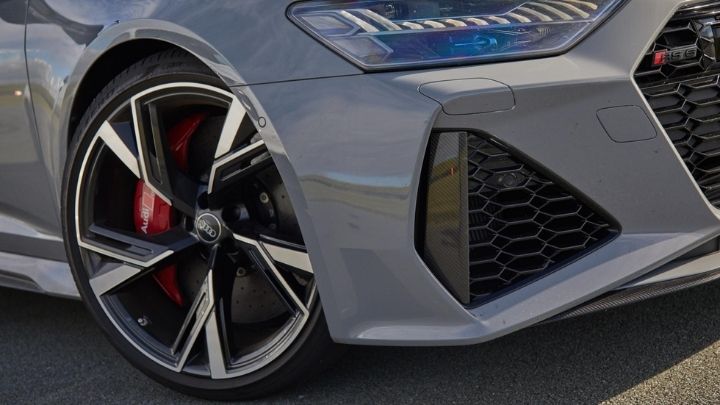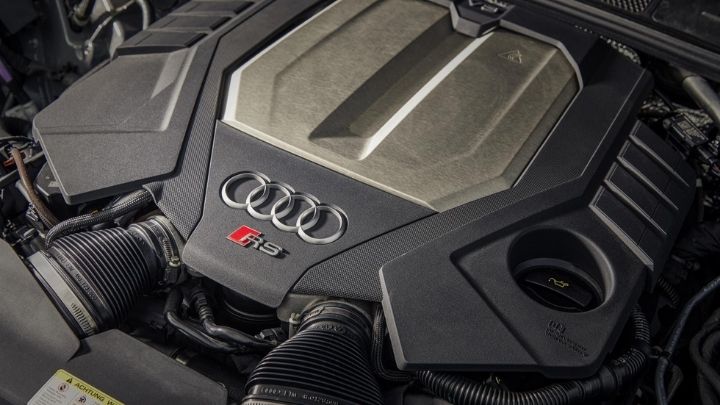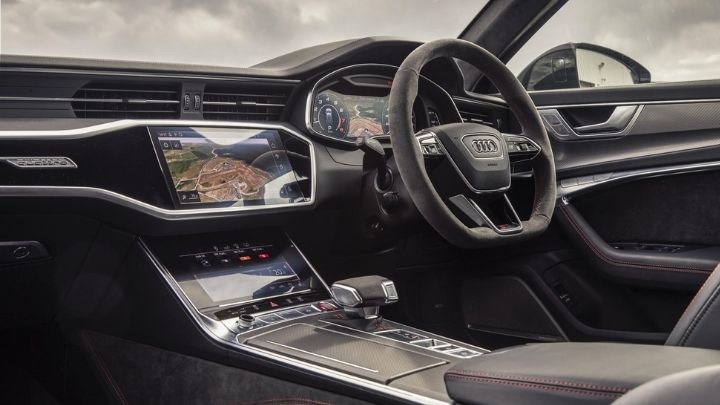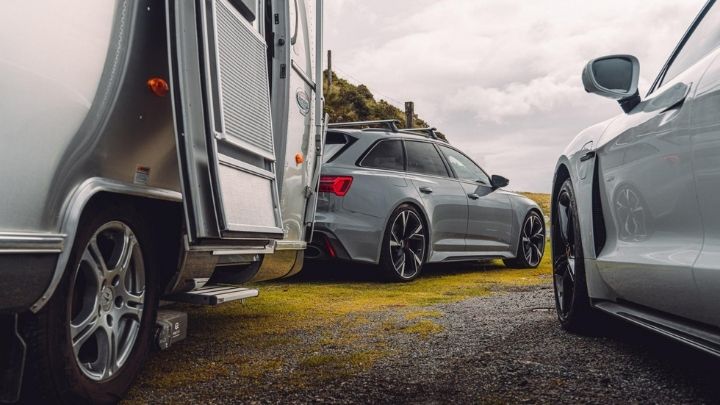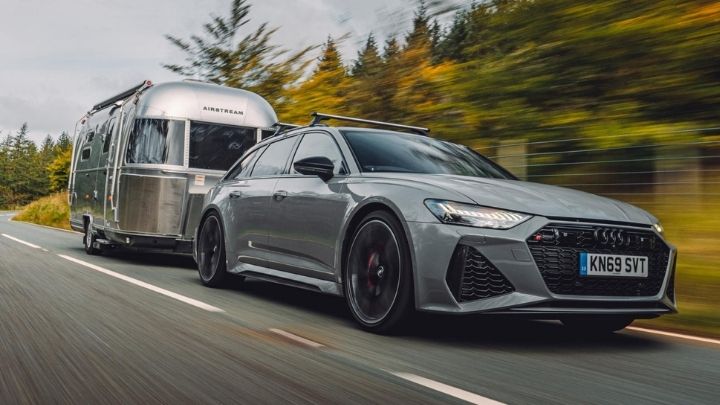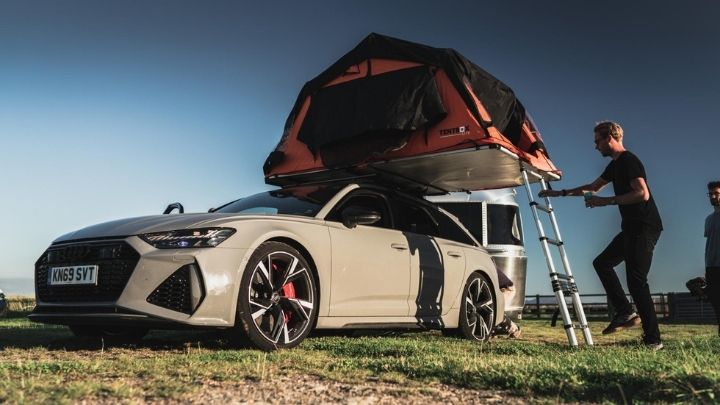 NOTE: This article first appeared on TopGear.com. Minor edits have been made.