I wouldn't dare call myself a professional photographer—that would be an insult to the many talented shooters I've had the pleasure of working with over the years. But as an automotive journalist, I do take photos as part of my job. Usually, my locations include swanky venues for car launches, outdoor locations for simple test-unit shoots, or some out-of-town spots during media drives. And while I'm an amateur at best, I'd like to think I can hold my own with a lens within my very limited field.
That is until I saw what the pros actually do to capture the perfect car shot. Recently, Mazda Philippines hosted an automotive photography workshop entitled the 'Master Class' in partnership with Fujifilm inside an air-conditioned studio. Our muse of choice, fittingly, featured the latest evolution of the Japanese carmaker's Kodo design: the all-new Mazda 3.
"The Mazda 3 is the perfect subject for this Master Class. Photographers will find it easy to find beauty in the way light, shadow, and reflections influence its shape and form," explained Mazda Philippines president Steven Tan.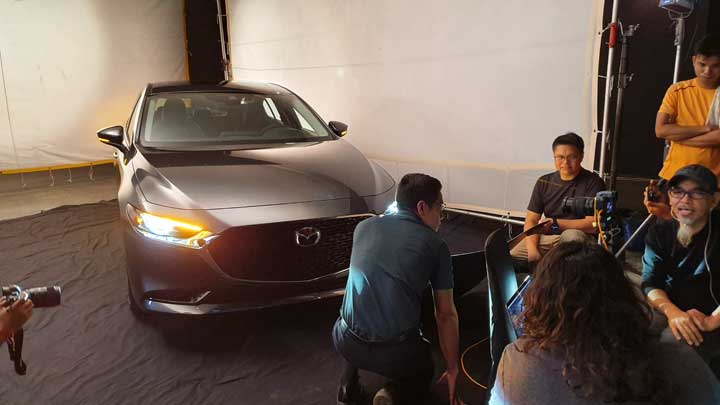 ADVERTISEMENT - CONTINUE READING BELOW ↓
With the theme of 'car as art,' our teachers for the day were Fujifilm brand ambassador Jan Gonzales and commercial photographer Ricky Ladia. Both have recently shot the all-new 3 for Mazda's marketing materials, so they were very familiar with the car. Ladia demonstrated how he minimizes reflection on the panels while accentuating the car's unique curves. Gonzales, meanwhile, showed his unique 'light painting' method for capturing a car in full brightness while shooting in a blacked-out room. The way these guys manipulate light and imagery is truly an artform.
On top of learning from the pros, we also got to try out the latest gear from Fujifilm. Primarily, we got to test the Fujifilm GFX100, a mirrorless camera able to take brochure-worthy photos. The above photo is my test shot with the high-powered camera. I didn't quite get the settings right, which explains the slight blurriness. It's not the camera's fault, you see. My skills merely couldn't keep up with the device's capabilities.
While I did learn plenty about how lighting and color balance can make or break a shot, the workshop taught me that there are levels to the automotive-photography game.  I could never hope to reach the skills of the pros, but I can certainly use some of their tricks to improve my craft.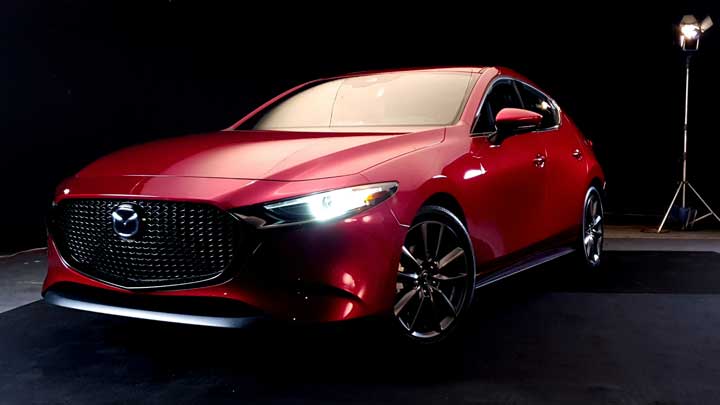 ADVERTISEMENT - CONTINUE READING BELOW ↓
Recommended Videos