Diecast toy cars are fun to collect, but the downside is they aren't necessarily customizable. Hot Wheels models are good examples of cool pieces that you can't really tinker with, save for giving them a new paint job. But given the right tools and skill set, you can actually mod your Hot Wheels to your heart's desire.
Case in point: The guy in the video below has more than enough of both tools and skills, because he has totally reworked his BMW toy car. We're talking about a complete overhaul—it has spanking new purple paint, a lowered suspension, and new wheels.
Not only that, but the guy has even carved out an actual engine bay up front and a trunk out back—both of which pop open. He's gone all out and created a mini turbocharged engine and nitrous system for the modded diecast, too. This engine even has an intercooler to boot. We assume this thing can go 0-100kph in a jiffy.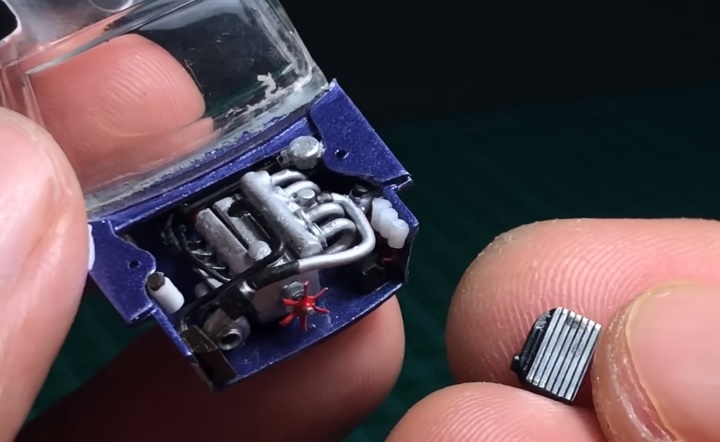 Continue reading below ↓
Recommended Videos
Kidding aside, you can see there's amazing attention to detail here because the entire car has been torn apart and rebuilt from the ground up. The engine alone is a testament to the precision needed to complete such a project. Anyway, to get an idea of what we're talking about, you can just proceed to watch the full painstaking build below.
So, what do you think? Which would you try building if you had the time: this, the wooden Toyota Land Cruiser, or the tiny V-twin engine?