Here's one good reason to go all out and splurge on a Chiron. According to Bugatti, the supercar's A/C system is strong enough to cool an 80sqm European apartment. There's just one issue: You have to be driving really damn fast for it to do so.
What kind of speeds are we talking about? Well, at least past 250kph.
"Our vehicles travel very fast. In order for the air supply to work properly at maximum speed too, we need to ensure the ventilation and air conditioning are particularly well-controlled," Julia Lemke, Bugatti's technical coordinator for A/C systems, says.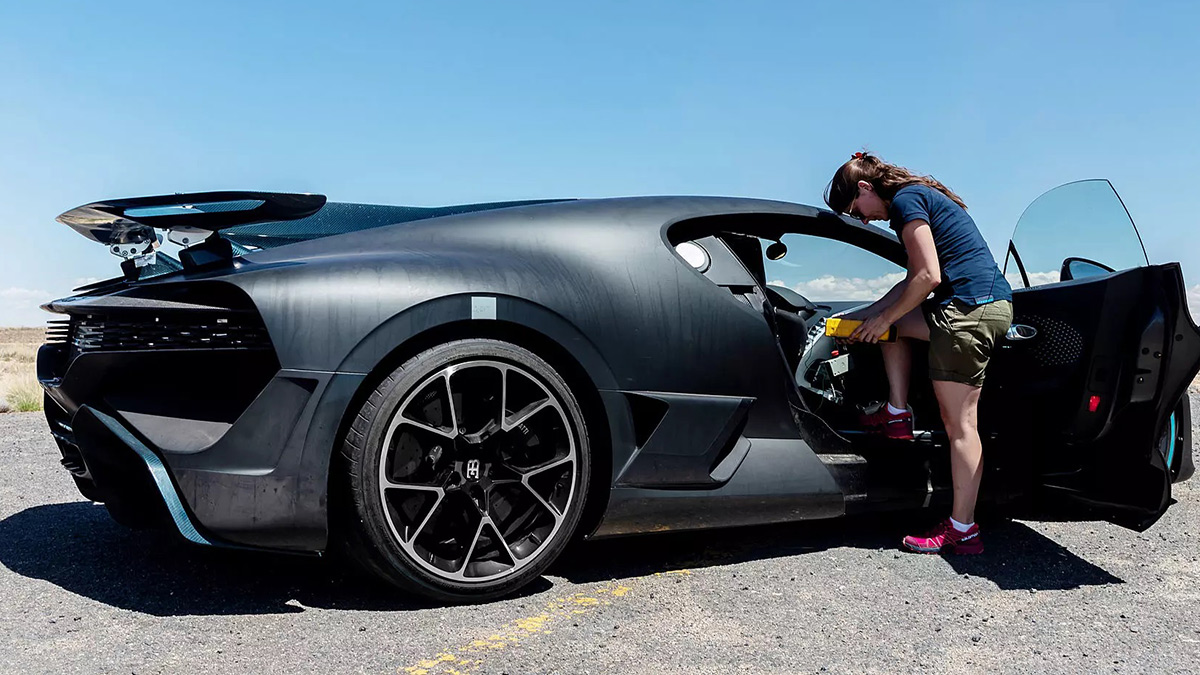 Continue reading below ↓
Recommended Videos
"At first glance, our air-conditioning system appears to function like a conventional system. But it's a real challenge to perfectly harmonize the highly complex system of a small-series hyper sports car so that it works impeccably even at maximum speed and engine load."
It isn't just outright performance that heats things up. Even the Chiron's design works against it, temperature-wise, as the flat windscreen takes in a considerable amount of solar radiation. Things inside get even hotter if a customer opts for the vehicle's Sky View glass roof option.
At around 250kph, the Chiron switches to a more sophisticated A/C system that uses an air flap and optimizes the blower to keep things cool. Bugatti also claims that its air compressor—which has a capacity of up to 10kw and uses two air condensers—can cool an 80sqm apartment in Europe, compressing up to 3kg of coolant per minute.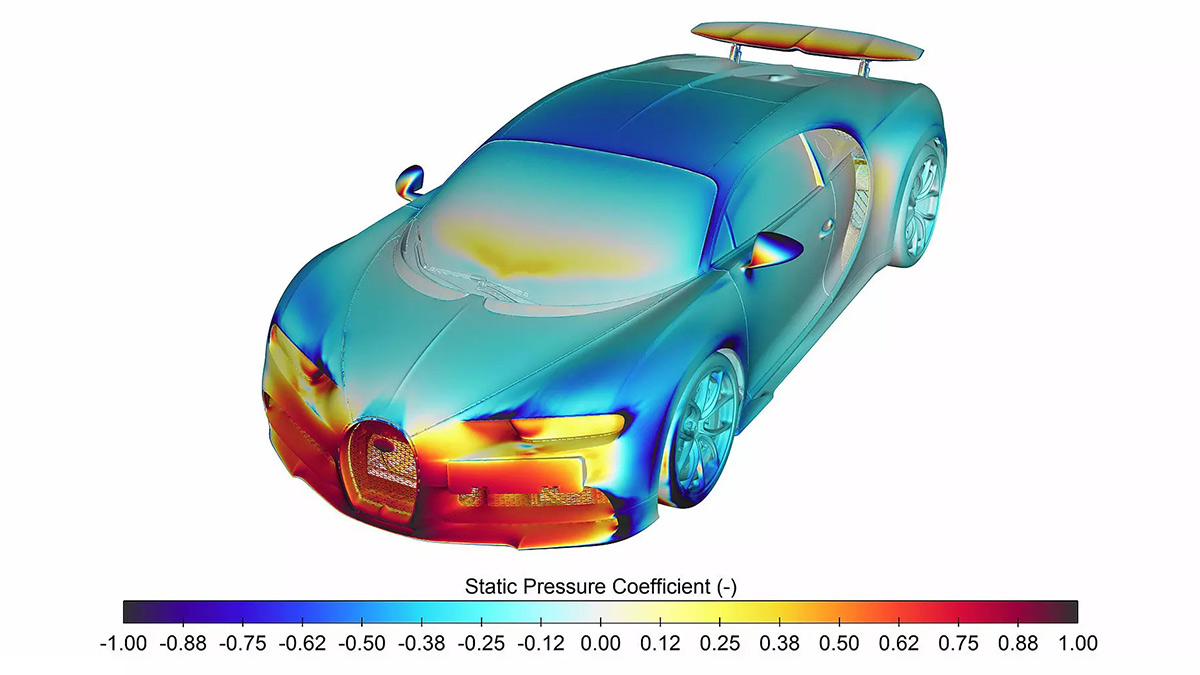 "Due to the increased engine speed in the Chiron Pur Sport of up to 6,900 rpm, the main focus is on the proper functioning of the air-conditioning compressor as an engine peripheral. This is why I take part in a lot of test drives to ensure the functionality of my system in all climatic conditions," Lemke adds.
"The deeper I get involved as an engineer, the more I admire what is achieved overall in the development of these vehicles. The enormous power of the W16 engine and the incredible speed is unique. This is what makes this highly complex system different from the rest."
Let's be honest, though—at the speeds Bugattis reach, most drivers will be sweating bullets regardless of how capable the A/C is. Besides Bugatti, what car brand do you think puts a lot of effort into keeping their interiors cool? Let us know in the comments.