We got our first real look at the Chevrolet Colorado ZR2 during its recent reveal, and to be quite frank, the truck just looks downright menacing. But if, like us, you thought that truck is already a beast as it is, then get a load of this.
What you see here is Chevy's pickup transformed by General Motors Defense—a new subsidiary of GM—into an infantry squad vehicle (ISV). Doesn't look the part that much, doesn't it? Well, this truck was designed specifically for the military and is built on the same underpinnings as the ZR2.
GM claims that 70% of its parts are off-the-shelf components found on the carmaker's production vehicles, and that a huge chunk of the suspension and driveline parts were developed by Chevrolet Performance Parts. So, in case you're still wondering: Yes, this is indeed a Chevy.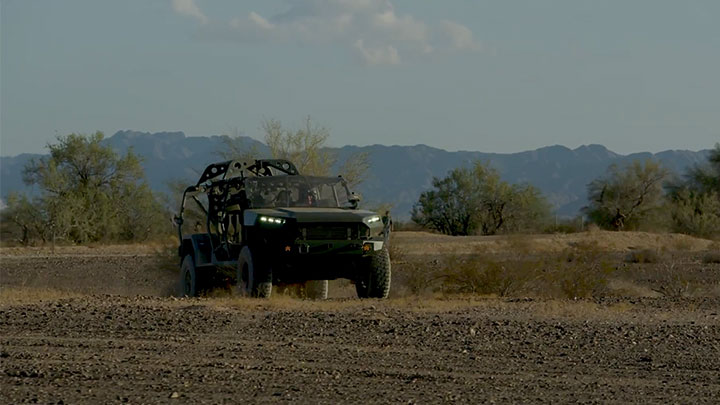 ADVERTISEMENT - CONTINUE READING BELOW ↓
"Our ISV entry is a fully-integrated platform that leverages decades of GM's engineering, manufacturing, and quality expertise at scale to provide the most cost-efficient, reliable and effective answer possible to meet and exceed the Army's demanding requirements," says GM Defense president David Albritton. "We're very proud of the opportunity to move forward in this competition and continue our development of a vehicle that will enable Army units to move around the battlefield with greater ease and reliability."
So, let's check out what this is all about, shall we?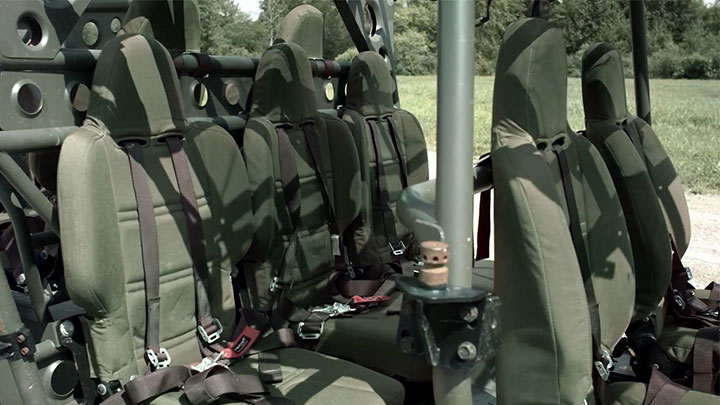 You may have noticed this already, but we'll say it, anyway—there isn't any pickup bed here. What you get here is a rollover protection system (ROPS) that's mounted up top, meant to protect all nine passengers and their equipment.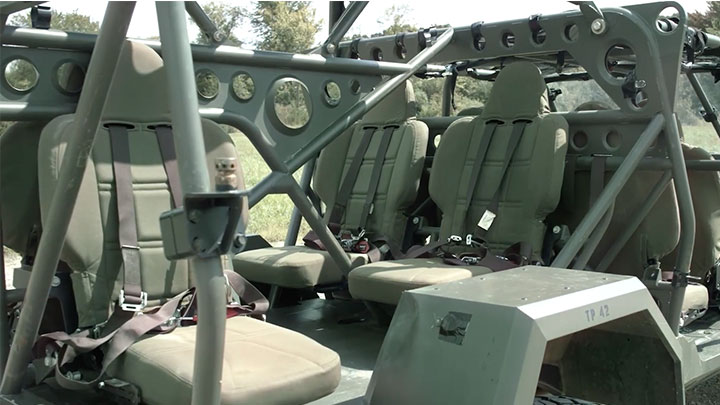 ADVERTISEMENT - CONTINUE READING BELOW ↓
Recommended Videos
Underneath, it packs the familiar 2.8-liter turbodiesel engine that you get with the standard Colorado ZR2, generating 186hp and 500Nm of torque, and mated to a six-speed automatic transmission 
When it comes to handling, we'd say this truck does it well—at least judging from the video on the GM Defense website. By the looks of it, this thing can fly. It also appears more than capable of approaching and tackling rough twisties at high speeds. It's ready enough to go off-road, with Multimatic DSSV dampers, long-travel rear leaf springs, jounce shocks, front upper control arms, a steel driveshaft, underbody skid plates, and ball-spline half-shafts.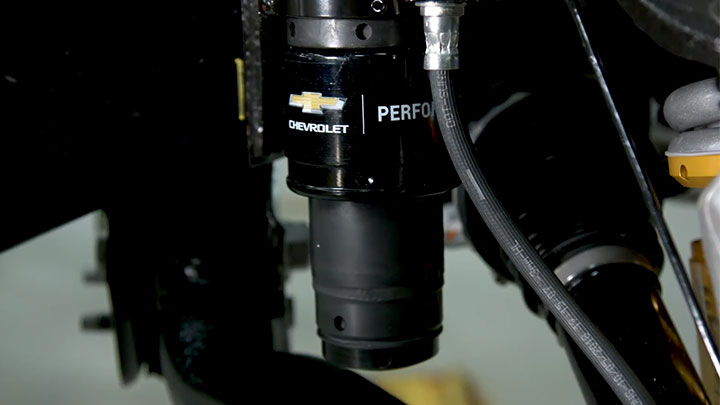 Despite all the kit it packs, however, this ISV remains light enough to meet military standards—as in transportable-by-a-military-helicopter (UH-60 Blackhawk or CH-47 Chinook) kind of light. Oh, and the ROPS can be collapsed for improved portability. Nifty.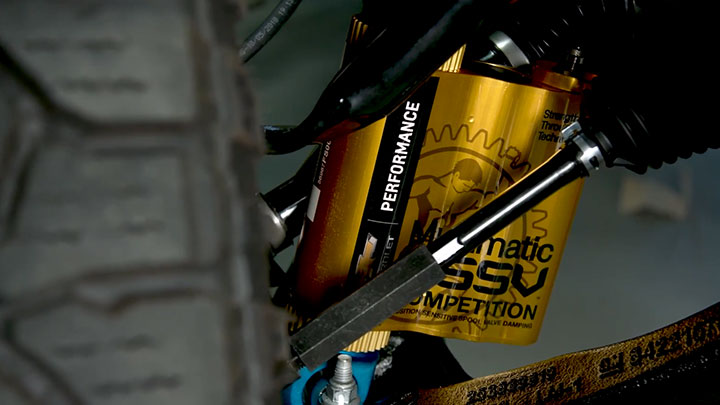 ADVERTISEMENT - CONTINUE READING BELOW ↓
According to a report by Fox News, GM Defense recently inked a $1-million contract with the US Army to produce two fully-operational units of this ISV. That's definitely something to watch for.
So, this or the Ford Ranger military truck?