If you've been following the news lately, you may have read or heard about the soon-to-open Clark International Airport. Well, not to brag, but Top Gear Philippines has recently been given a tour of the new facility prior to its opening—and you have a chance to go on the same tour yourself.
"I'd like to invite all our readers from Top Gear Philippines to come and visit our fabulous new terminal," said Bi Yong Chungunco, CEO of Luzon International Premier Airport Development (LIPAD). "Our vision is to be the country's premiere gateway by revolutionizing the way we travel and the way world experiences the Philippines."
When we dropped by the new facility, LIPAD head of corporate communications Teri Flores showed us the terminal's state-of-the-art tech, including the contactless self-check-in kiosk at the airport entrance. Passengers can use these kiosks through their mobile phones. 
NEWS YOU MIGHT HAVE MISSED:
LTFRB: Long queues at terminals a result of 'sabotage' by provincial bus operators
A Nissan GT-R went for a swim in Cebu City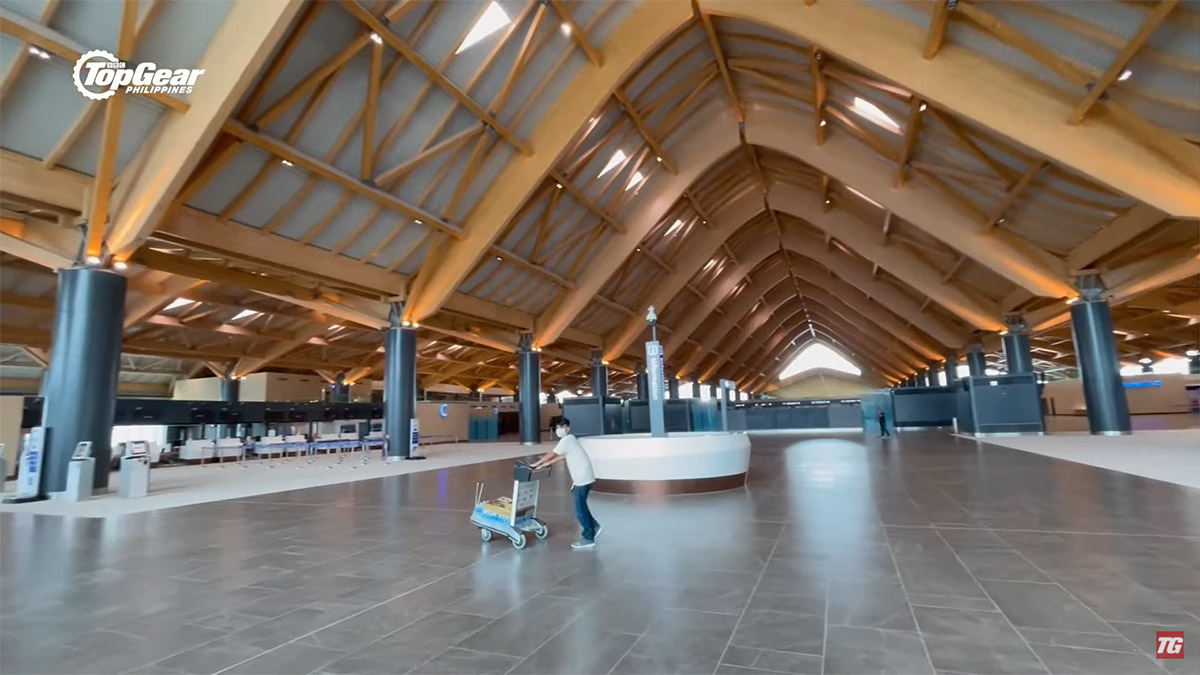 Another noteworthy element of the new airport is its exquisite design. Inside, you'll see beautiful wooden slats and panels on the ceiling. According to Flores, this is made of laminated timber that came from Austrian spruce trees. The seats inside the airport are also color-coded to help passengers navigate the terminal.
If you want to see more of the new airport, you can click play on the embedded video above. Better yet, you can also head on over to the Clark International Airport and see things for yourself. There will be an open house tour of the new airport on Saturday, April 30, 2022. Call time is at 8am, and the tour will be from 8 to 10am. You can register through this link. Will we be seeing you guys there?