The late, great Craig Sager was one of the NBA's most colorful icons—literally. The man was known to sport the quirkiest and brightest suits you'll ever see on a basketball court, and it became his signature throughout his years working courtside.
But more than the fashion statement, Sager was also known for his massive off-court contributions through the SagerStrong Foundation. The organization was founded by Sager in 2016, and to this day it helps fund and support blood cancer research and trials to fight leukemia—the same disease that Sager battled for years.
Now, the SagerStrong Foundation has worked together with luxury automotive brand Bentley to create a bespoke tribute to the late Hall of Famer and two-time Emmy Award-winning reporter: this custom Continental GT Speed Convertible.
OTHER STORIES YOU MIGHT HAVE MISSED:
New bill establishing LTO-accredited rider clubs requires membership among motorbike owners
'Kagawad' and '#1 lodi' fall victim to MMDA's clampdown on illegal license plates
ADVERTISEMENT - CONTINUE READING BELOW ↓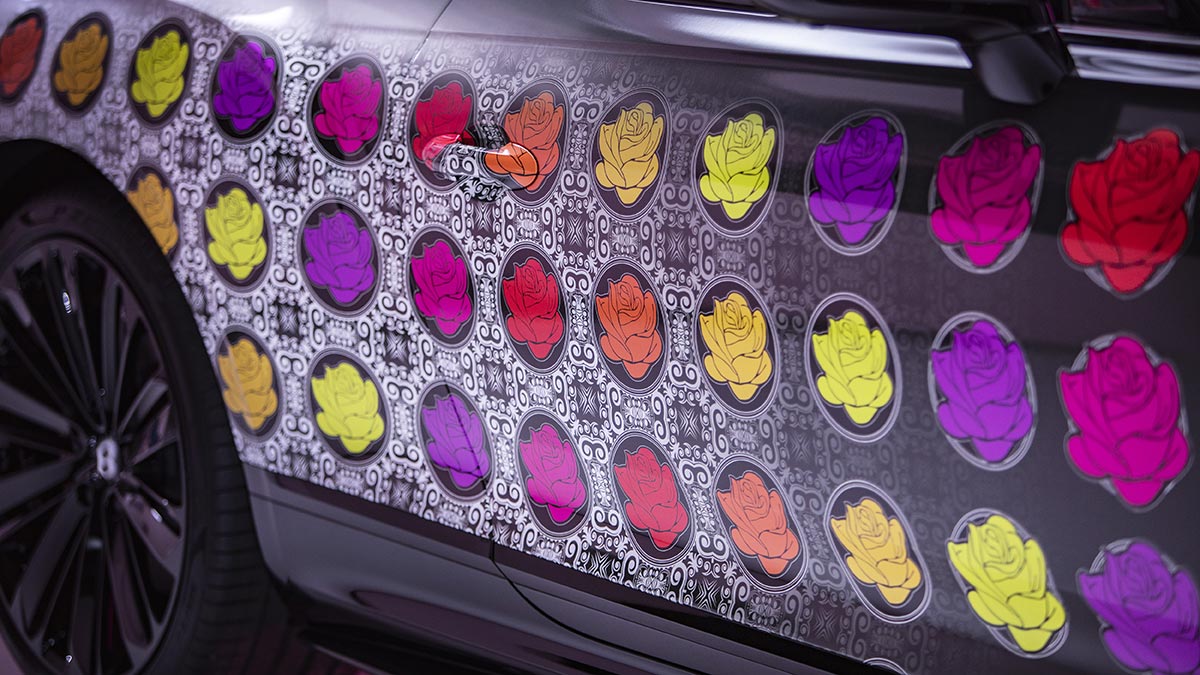 This one-off design was inspired by Sager's outfit in one of his last major TV appearances—the 2016 ESPYs where he delivered his speech as he received the Jimmy V Foundation's Perseverance Award. The Bentley Mulliner team mimicked the flower pattern on Sager's suit and colored the convertible with it to reflect how the man saw the world through "rose-colored glasses."
ADVERTISEMENT - CONTINUE READING BELOW ↓
Recommended Videos
"Our interpretation of 'clothing' the Continental GT Speed Convertible in something Craig would have worn honors him and his vibrant, enduringly positive, and uplifting spirit," said Bentley Motors retail marketing manager Scott Reynolds. "It's our aspiration that further enhancing this car with the signatures of Craig's family, both on and off the court, will create an iconic piece of rolling memorabilia: a lighthouse of hope for those that knew and loved Craig."
Stacy Sager, the wife of the two-time Emmy Award-winning reporter, worked together with Bentley to bring the car to life. "Craig had a deep-rooted passion for craftsmanship, it was reflected in the suits he had tailored and the cars he chose to drive," she said. "If he were here today, he would be driving the family around, top down, smiling ear to ear in this perfect representation of his beautiful and powerful spirit."
This Bentley will gather key signatures of sports and entertainment personalities and other celebrities before it is auctioned off next year. The proceeds will be for the benefit of the SagerStrong Foundation.
ADVERTISEMENT - CONTINUE READING BELOW ↓
More photos of Bentley's bespoke Craig Sager tribute: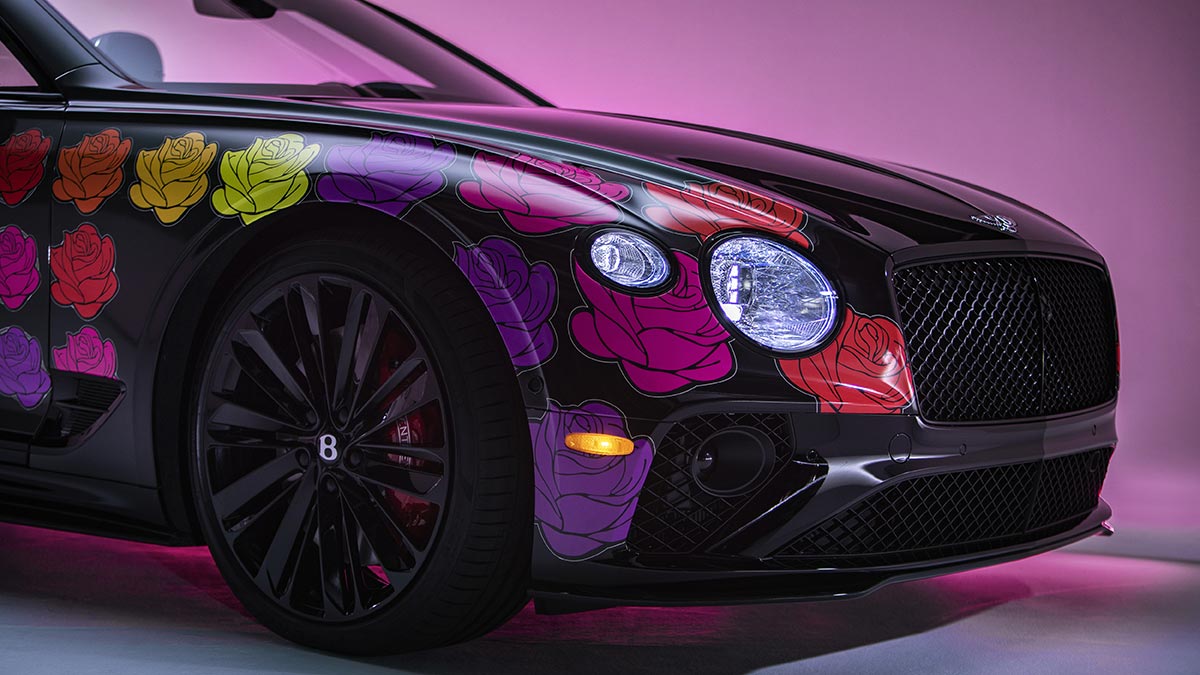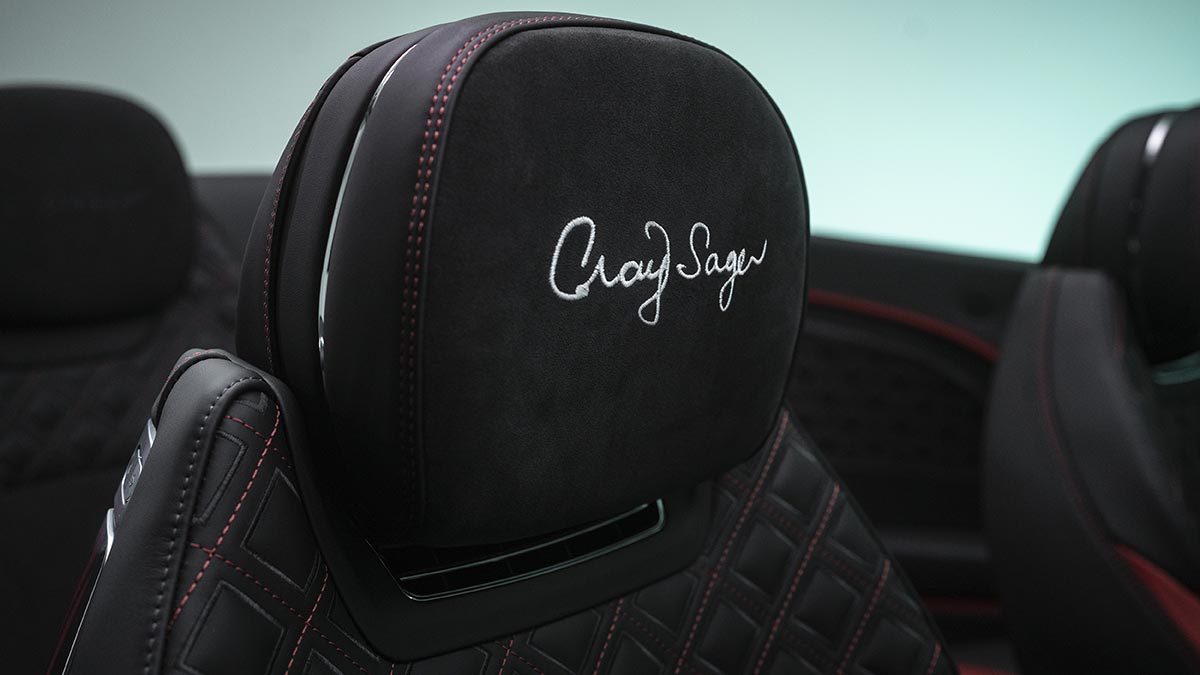 ADVERTISEMENT - CONTINUE READING BELOW ↓