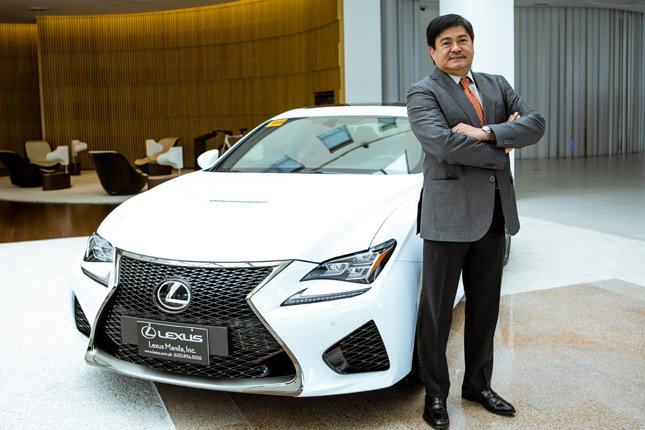 "I'm more of a grandfather now than a father," the automotive industry executive said, before we shot the video below.
For people in the Philippine car business, however, Danny Isla has been known as the fatherly figure at the helm of Lexus Manila. The luxury marque has been making great strides, even becoming the second-best-selling premium car brand in the country in 2013, about four years since it was introduced to our market.
Prior to his current leadership role at Lexus, Isla was the first vice president for marketing of Toyota Motor Philippines. Before that, he had been the sales manager of Toyota Alabang, where he used to bring his children on weekends. As a father, he let his kids into his automotive world. Like his own dad, he also showed his daughter and two sons the joy of sitting on his lap while behind the wheel of an automobile.
In the video below, Isla discloses other automotive-related activities he shared with his kids and their "secrets" as teenagers.
"They also made takas the car," he laughs off.
That's probably the one secret every car-loving adolescent tries to hide from parents. A secret this wise dad knew all along.
And for the fathers out there, do pick up his sensible advice in the latter part of the video.
Continue reading below ↓
Recommended Videos
Photo by Mark Jesalva
If you're viewing this on a mobile device and can't see the video, please click here.