Bugatti Veyrons, Lamborghini Aventadors, an Aston Martin One-77, a Porsche 918 Spyder—Dubai has a pretty cool fleet of police cars, we think you'll agree.
However, we can only assume that this collection was influencing many kindhearted young people who were deciding which emergency service they wanted to join, because now the ambulance service has added a couple of supercars to its own fleet.
Putting the 'rapid' into rapid response is a Nissan GT-R and a Chevrolet C7 Corvette Grand Sport. How cool do they both look decked out in their medical graphics?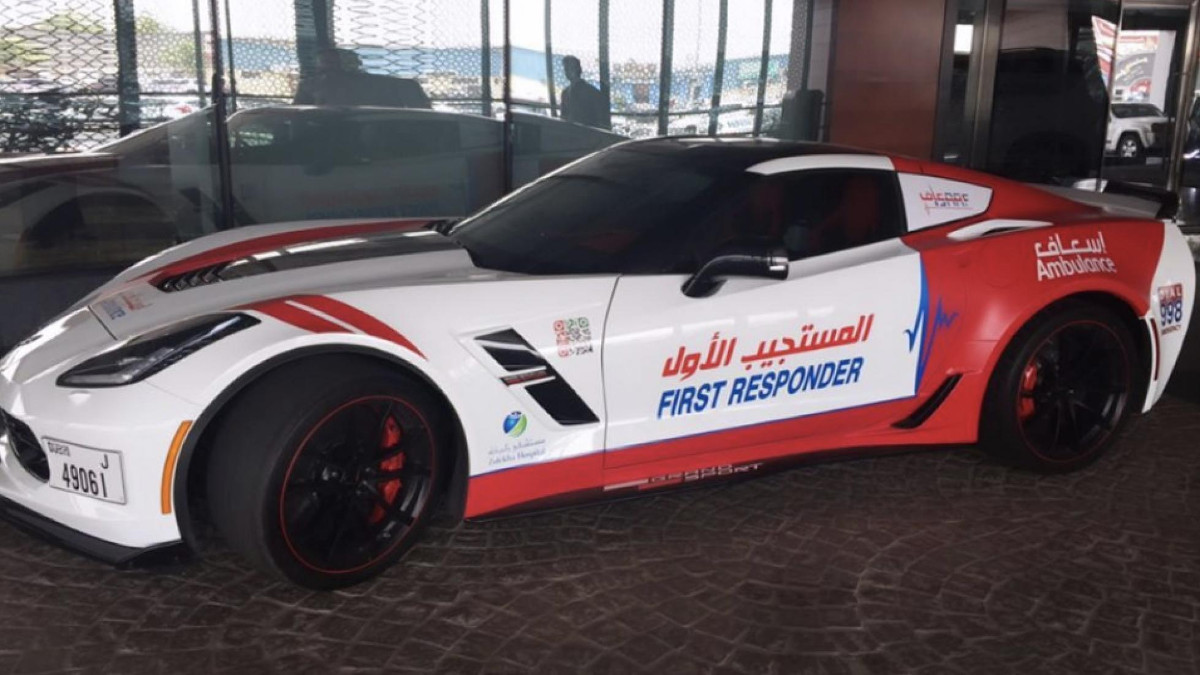 You'd be pretty confident of the paramedics reaching you on time if you were suffering some kind of medical emergency, too. The Corvette Grand Sport houses a 6.2-liter V8 producing 460hp, while the GT-R's 3.8-liter V6 puts out 550hp and 631Nm of torque.
Drivers would have to be careful of transporting anyone with a neck injury, though. That R-Start traction control in the Nissan means 0–100kph in under 3sec. Ouch.
ADVERTISEMENT - CONTINUE READING BELOW ↓
That's about all we know for now. So, come on, Internet—if money were no object, what would you pick as the ideal ambulance? Answers in the comments below, please.
NOTE: This article first appeared on TopGear.com. Minor edits have been made.
ADVERTISEMENT - CONTINUE READING BELOW ↓
Recommended Videos