Time for a game of word association. I say 'sports sedan', you tell me the first car that comes to mind. I'd wager the answer changes depending on the age you really got into cars.
In my 33 years on the planet, the definition of 'sports sedan' seems to have changed a dozen times over. From wildly winged Subarus and Mitsubishis of the late '90s via subtle, classy Germans like the delicate (and compact) B7 Audi RS4, to the quite bonkers 600hp-plus arena of uber-turbo BMW M5s and AMG E63s. Not to mention their M8 Gran Coupe and GT63 4-door cousins.
But I think it's time it changed again. The Porsche Taycan is an utterly spellbinding machine—it, too, offering 600hp-plus pace, if you go for the Turbo S—and one which returns the fast four-door to its roots. Yep, despite a massive socket where you'd normally find a fuel cap and acres of wire curled up in its trunk, I think this is the super sedan as it was always meant to be: subtle.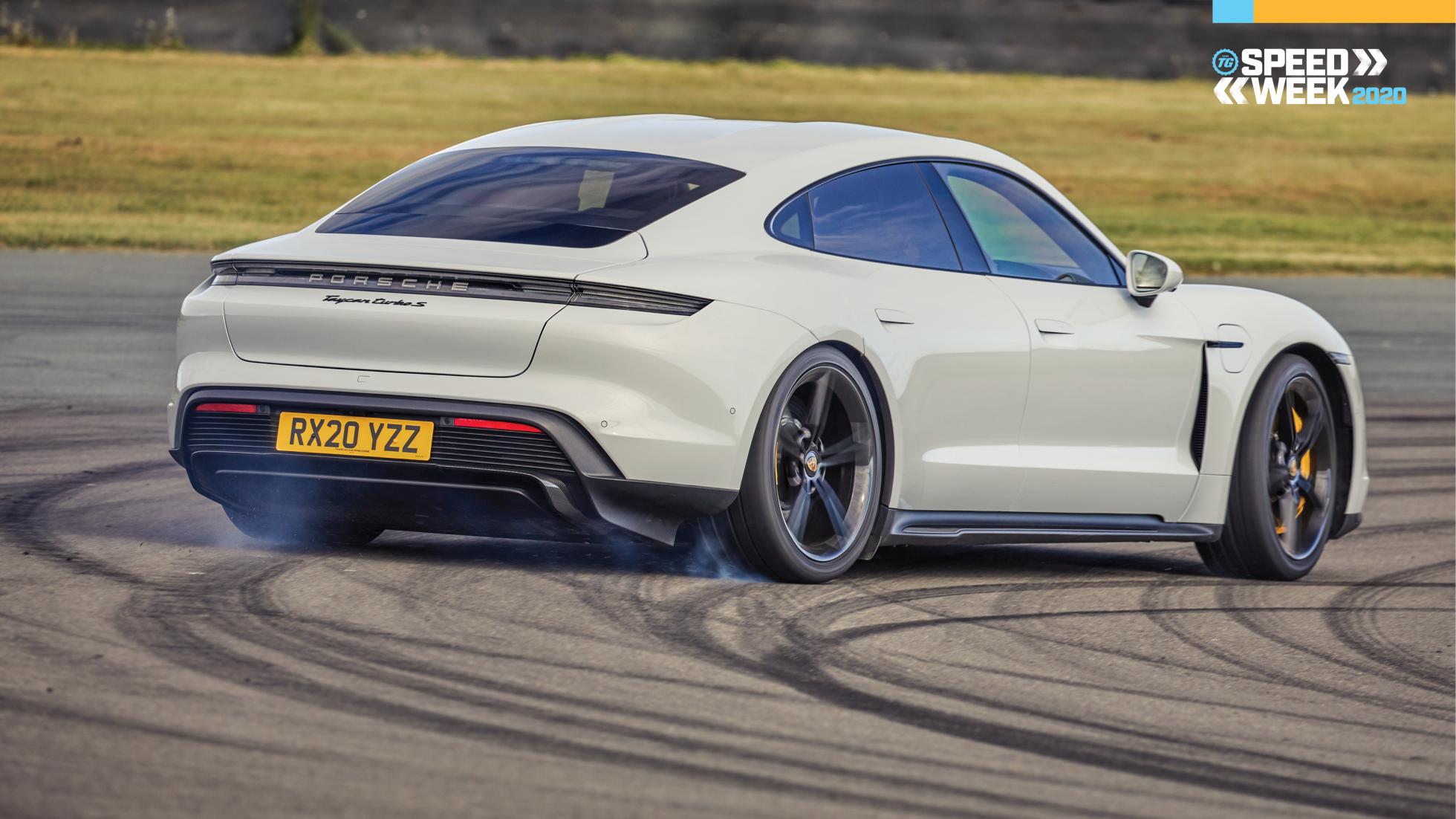 Continue reading below ↓
Recommended Videos
I grew up reading about Jaguar XJRs and E39 M5s, cars with whopping great V8s scurried beneath bodywork barely changed over standard. Subtle was their selling point—we enthusiasts got to have our fun on the sly. I'm not saying I don't adore the grumbly V8 of AMG's latest E-Class, and I've definitely enjoyed just how riotously rear-led the balance of its four-wheel-drive system is. But there's no escaping that a twin-turbo, quad-tailpipe sedan with its sort of swagger has lost the Q-car feel we used to find abundant in this corner of the market. Instead, we get the opposite: M Sport and AMG Line bodykit thrust upon company-car-list diesels.
Delete the badges from your Taycan, though—sealing shut the can of worms about Turbo badging on a car without turbos—and the subtle sports sedan may well be back. It's jaw-dropping to look at, but courtesy of clean curves rather than beefcake wings or splitters. Pick a dark color and it'll blend in for all but those in the know. Just like an E39 M5 always did...
Then there's its biggest asset: noise, or lack thereof. We're all suckers for big V8s, but if you want to slink around unnoticed—supercar power in a sedan body—today's overendowed four-doors just won't allow it. The wholly electric Taycan is inherently hushed, and will zip around at quite absurd pace without disturbing the peace or disrupting anyone's day.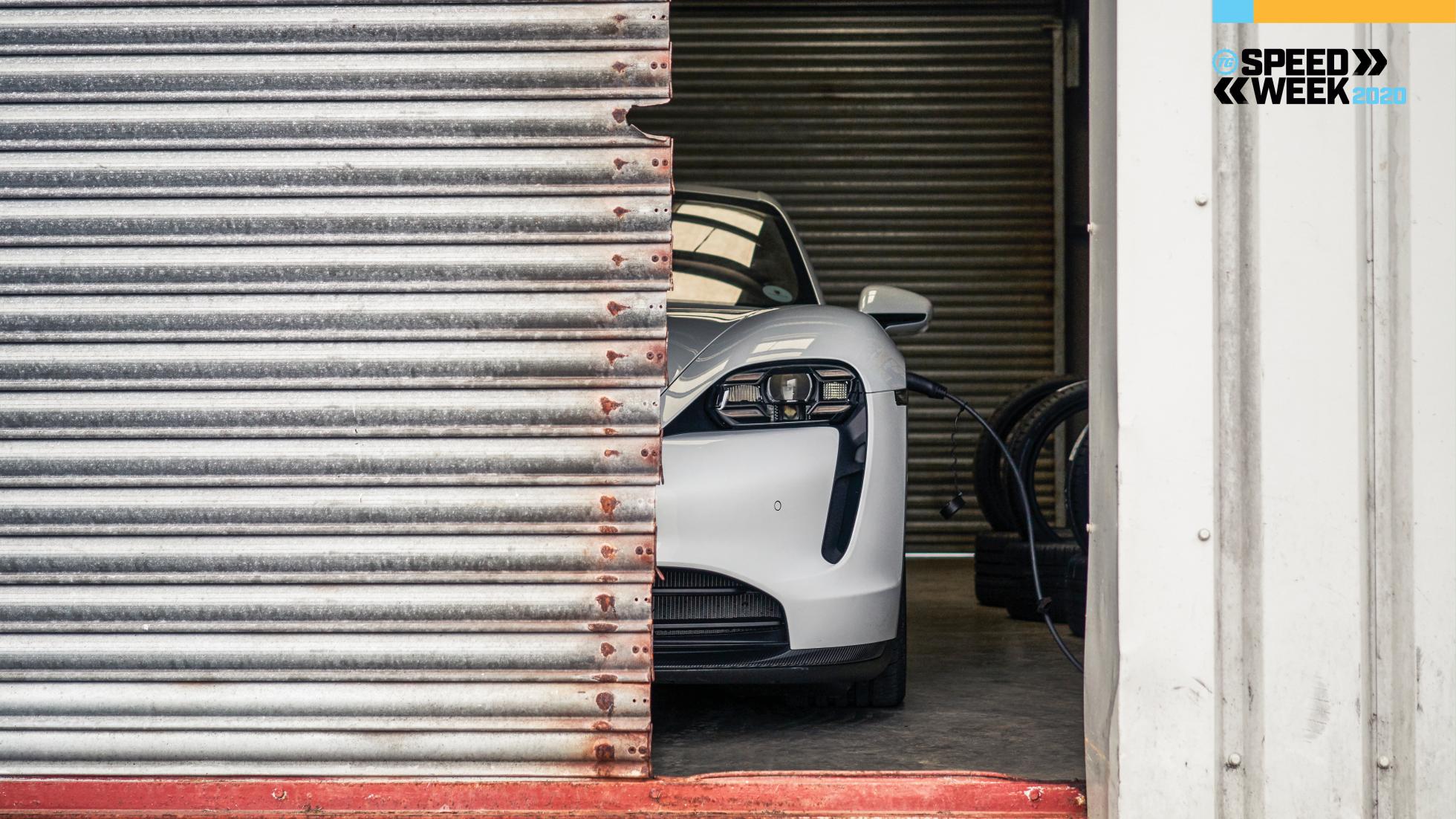 It doesn't behave boisterously or slide around manically like an AMG—or, indeed, a 911—but away from YouTube, that's not a relevant criticism. On a winding road, you'll be far more impressed by just how cleverly it shuffles its prodigious power around, flattering its driver while asking astoundingly little of them when they're not really in the mood. Well, apart from a very elongated coffee break every few hundred kilometers to recharge its batteries.
Spend a bit of time in a Taycan, having fun on your own terms without peacocking to others, and you'll question how necessary the bombast of its more conventionally powered rivals really is. It's fair to say 2020 has been utterly rubbish, but it has given us the most convincing EVs yet. Right at the top of the tree is the mesmerizing Taycan. So brilliant, it should rewrite what we expect from a sports sedan.
NOTE: This article first appeared on TopGear.com. Minor edits have been made.