Wow, is this the production version of the Tesla Cybertruck? Looks great.
Actually, no. It's the spiritual grandfather of the Tesla, a Citroen concept from 1980. When it comes to home motor shows, there's a real pressure—you want to wow the domestic crowds and show the world that your home country is the one to beat when it comes to car design. At the Paris or Frankfurt motor shows, you can well imagine that there's a lot of competition to pull off the biggest showstopper, but Citroen certainly ground things to a halt with its Karin concept at the Paris show 40 years ago.
Citroen must have had some amazing design strategy in mind...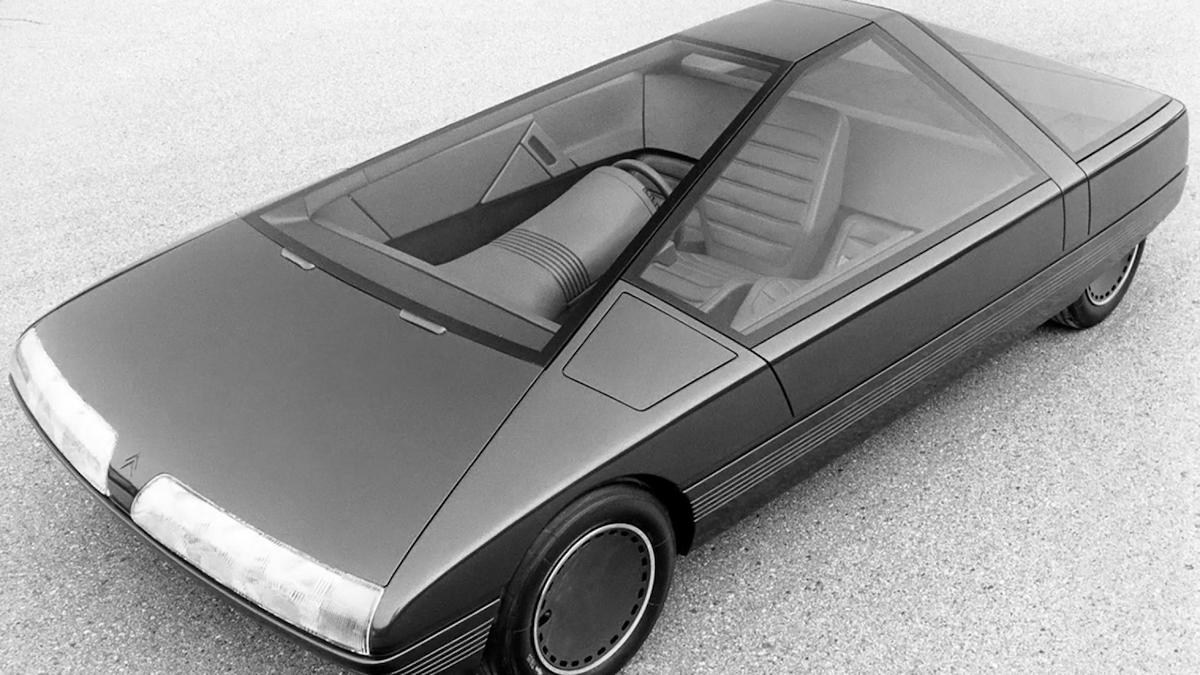 ADVERTISEMENT - CONTINUE READING BELOW ↓
It was the complete opposite. The Karin was no bold vision of the future—rather, Citroen apparently didn't have anything to show that year, so someone was sent down to the design department to ask them if they wouldn't mind terribly coming up with something quickly. It didn't even have to be driveable. The car's designers didn't so much cut corners as ditch curves, creating a trapezoidal monstrosity that frightened small children. The company influence was limited to front and rear lights you might have seen on a Citroen SM, and hidden rear wheels, which were a company trademark for a little while there.
What beautifully warped mind came up with the Karin concept?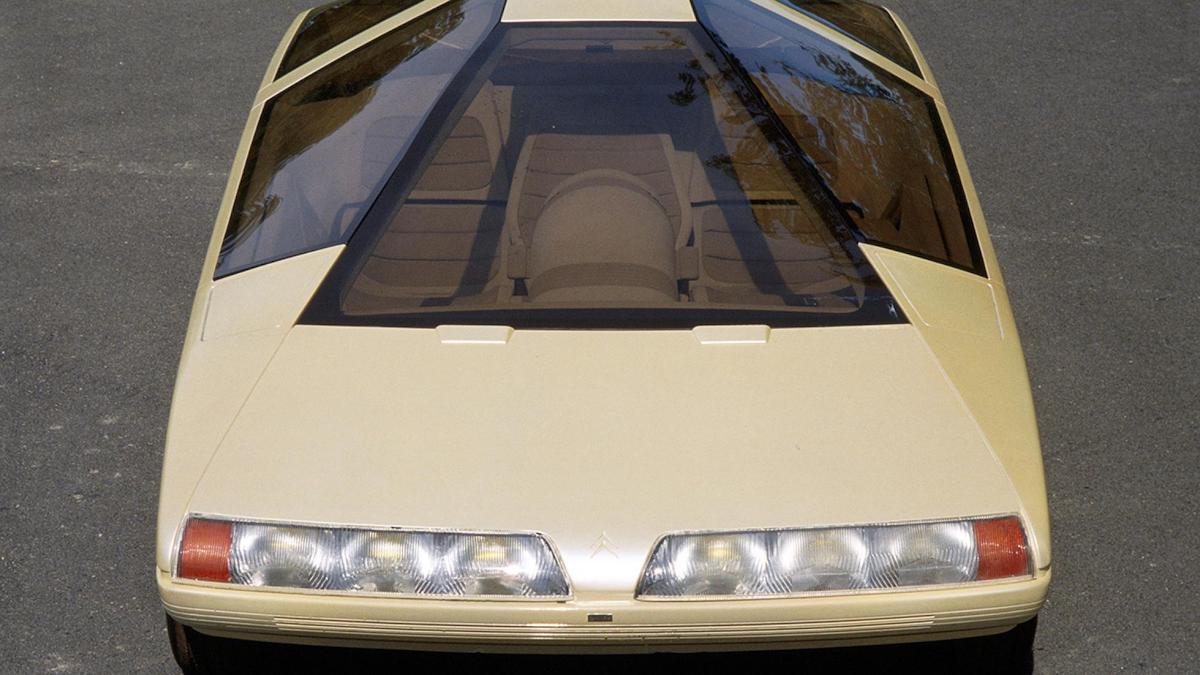 ADVERTISEMENT - CONTINUE READING BELOW ↓
Recommended Videos
We can't speak to his state of mind, but the car was designed by Trevor Fiore, a British-born designer who was born Trevor Frost, but took up his Italian mother's surname while working for Milan studio Fissore in the '60s, presumably to sound more exotic. During his career, he worked on a number of low-key designs for the likes of TVR and Jaguar, and eventually joined Citroen in 1980, producing the Karin and Xenia concept cars. He left Citroen in 1990 and was never really heard from again.
Is that the smallest roof ever?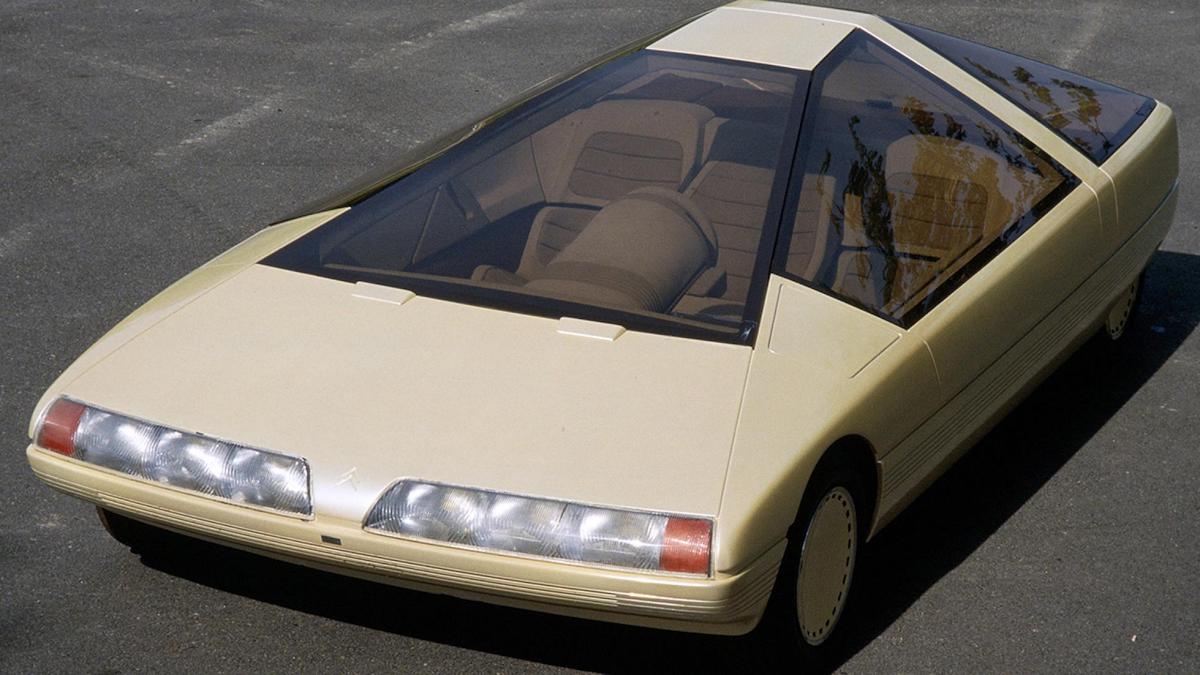 ADVERTISEMENT - CONTINUE READING BELOW ↓
It could well be. It was apparently the size of an A3 piece of paper, and even the Peel P50's roof panel is bigger than that. Of course, that tiny crown comes at the expense of acres of glass. With the huge expanse of windows covering the car, the Karin might have been better suited to growing tomatoes.
What's happening on the inside?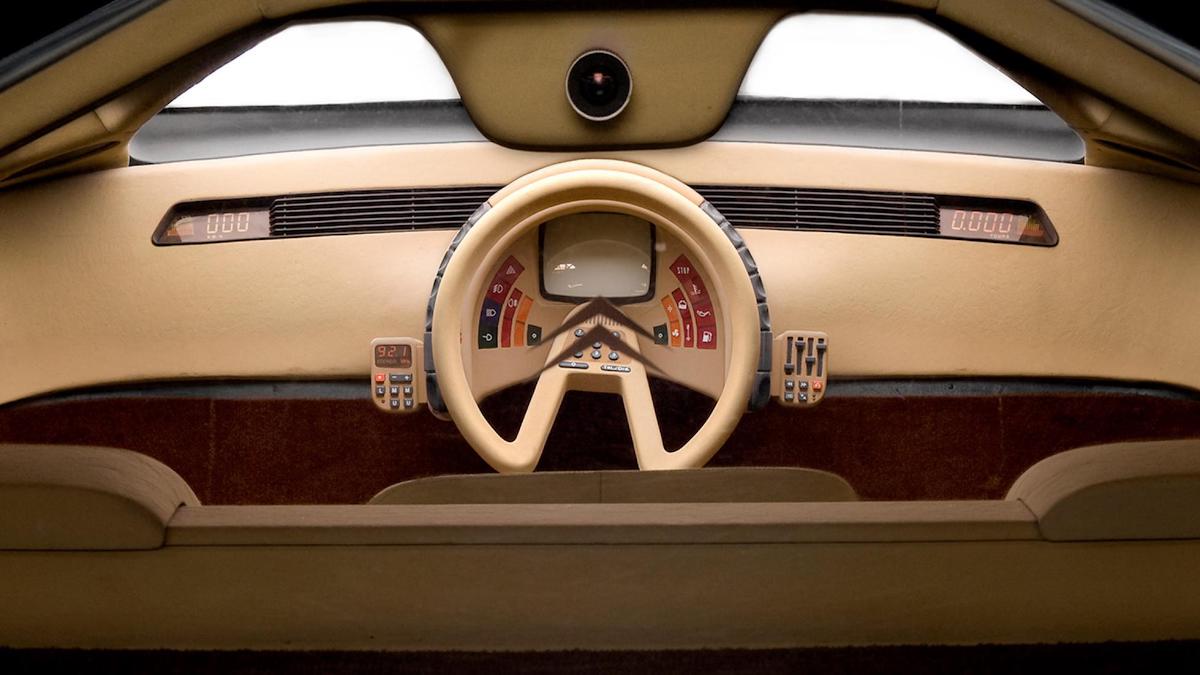 ADVERTISEMENT - CONTINUE READING BELOW ↓
Well, what isn't happening on the inside? The cabin has three seats, with the driver in the middle and slightly offset passengers flanking on either side. Wags at the time suggested the French had built it for the wife on one side and the mistress on the other.
The pared-back dashboard comes at the expense of a steering wheel positively heaving with buttons. There are buttons for everything on the Karin—buttons for functions that even now haven't been invented yet. The fourth one up on the left-hand side can actually stop time.
Is there anything to get excited about on the car?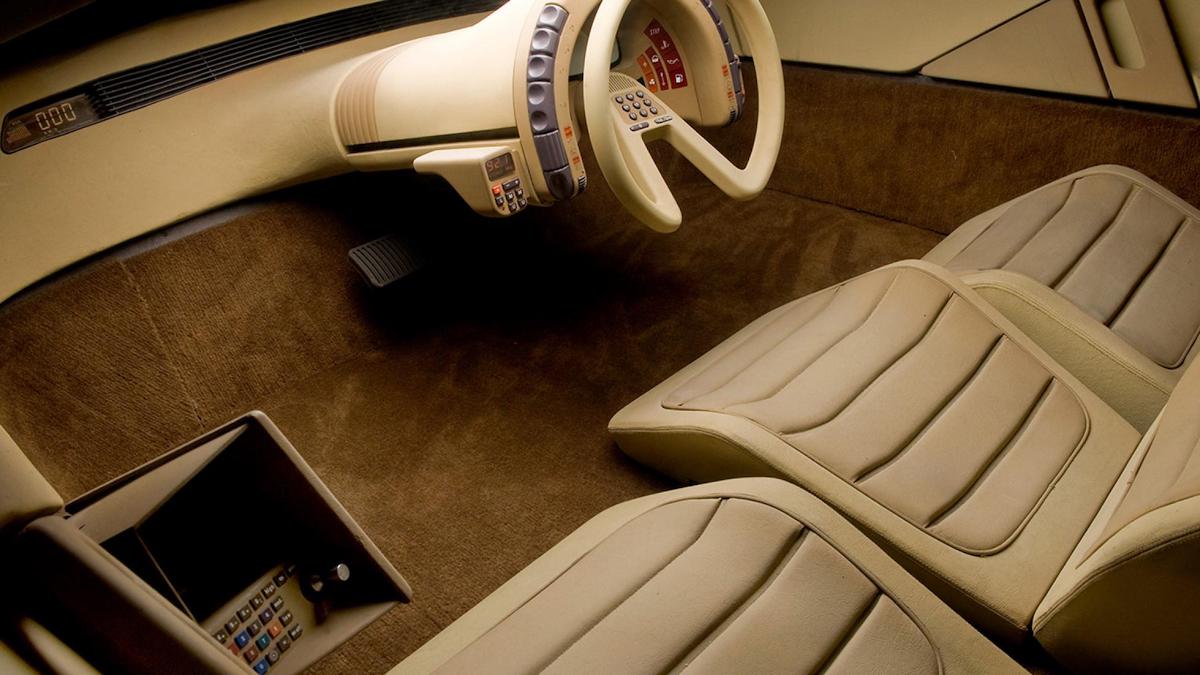 ADVERTISEMENT - CONTINUE READING BELOW ↓
Fiore hadn't confined himself to merely festooning the steering column with buttons—there were more of them hidden in the door cards, which could be pulled out to reveal small screens. Presumably, these were placed off to the side so that passengers wouldn't get bored on long journeys.
What's under the hood?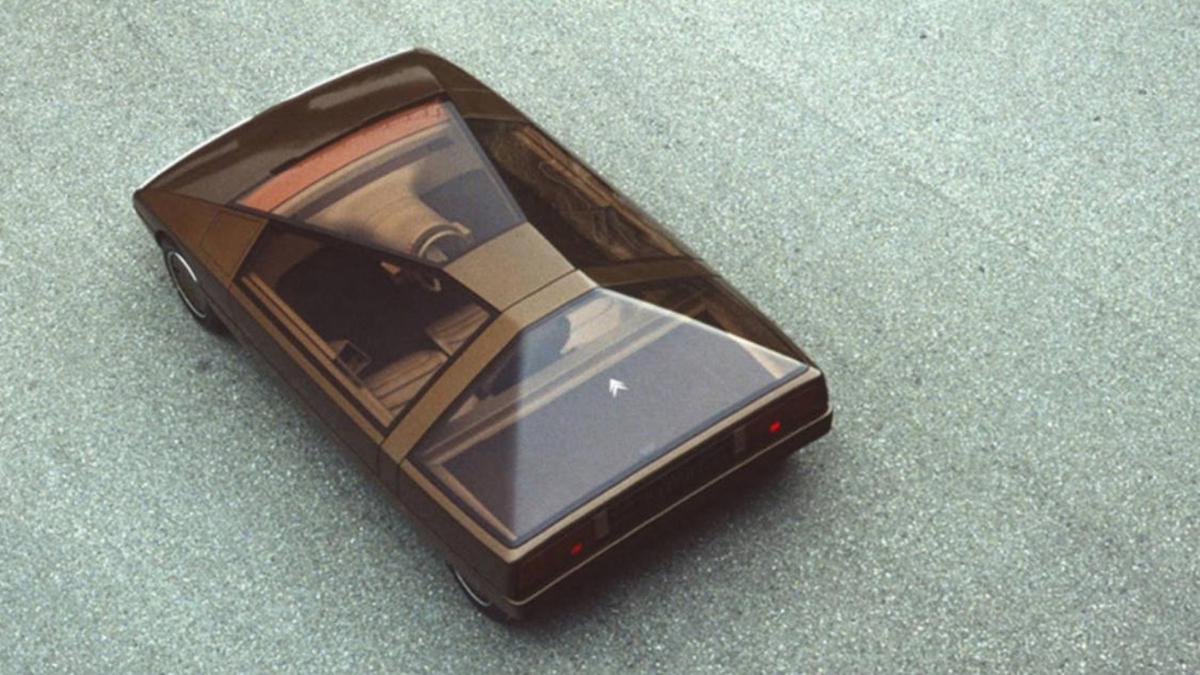 ADVERTISEMENT - CONTINUE READING BELOW ↓
That's an interesting question—we're not sure anyone even knows. The real question is whether it matters. The Karin probably runs on smelly cheese and Gallic ambivalence. Three disinterested shrugs and a chunk of old Brie will get you at least 250km. Actually, the original Citroen materials claim there's a four-cylinder motor in there somewhere, but they also say the Karin is a coupe, so who to believe?
Why didn't the Citroen Karin go into production?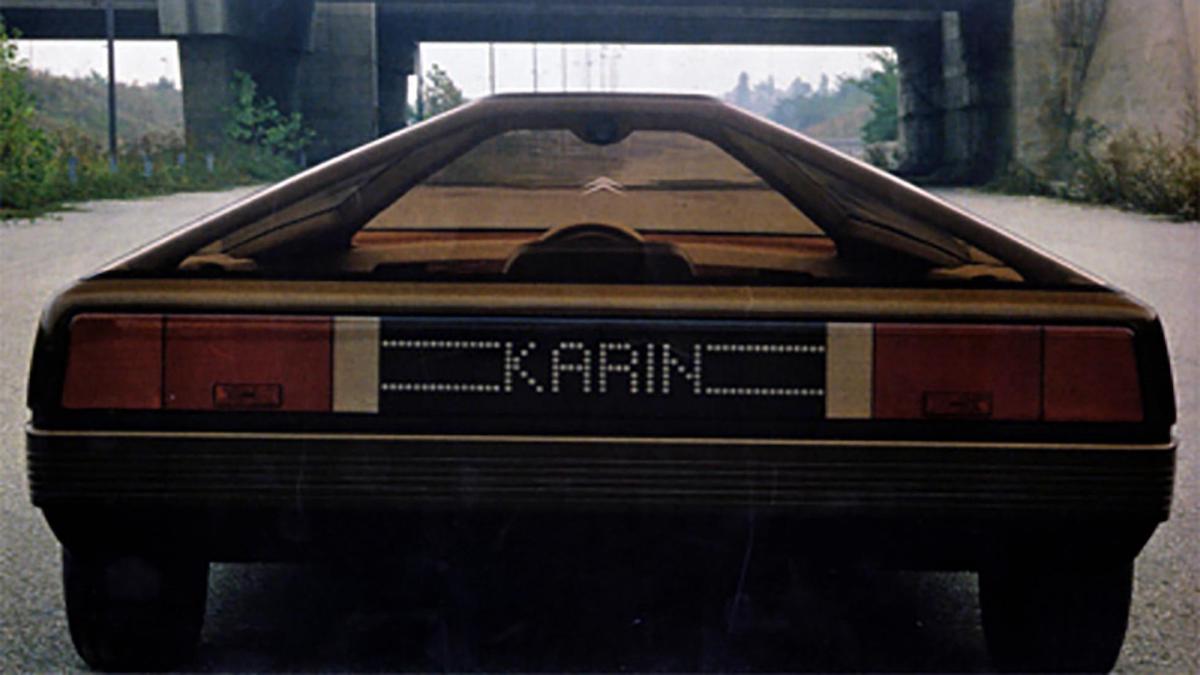 ADVERTISEMENT - CONTINUE READING BELOW ↓
Why indeed. In many ways, it's a travesty that all other carmakers didn't immediately stop manufacturing their derivative tat and demand that every car in the world be replaced with a Karin. Sadly, it doesn't seem that Citroen was in it for anything other than a cheap thrill—even a cursory glance tells you the company wasn't really serious about translating any of the Karin into production. Which is a shame, really—the car world could have done with a few more pyramids.
NOTE: This article first appeared on TopGear.com. Minor edits have been made.