What is this delightful monstrosity?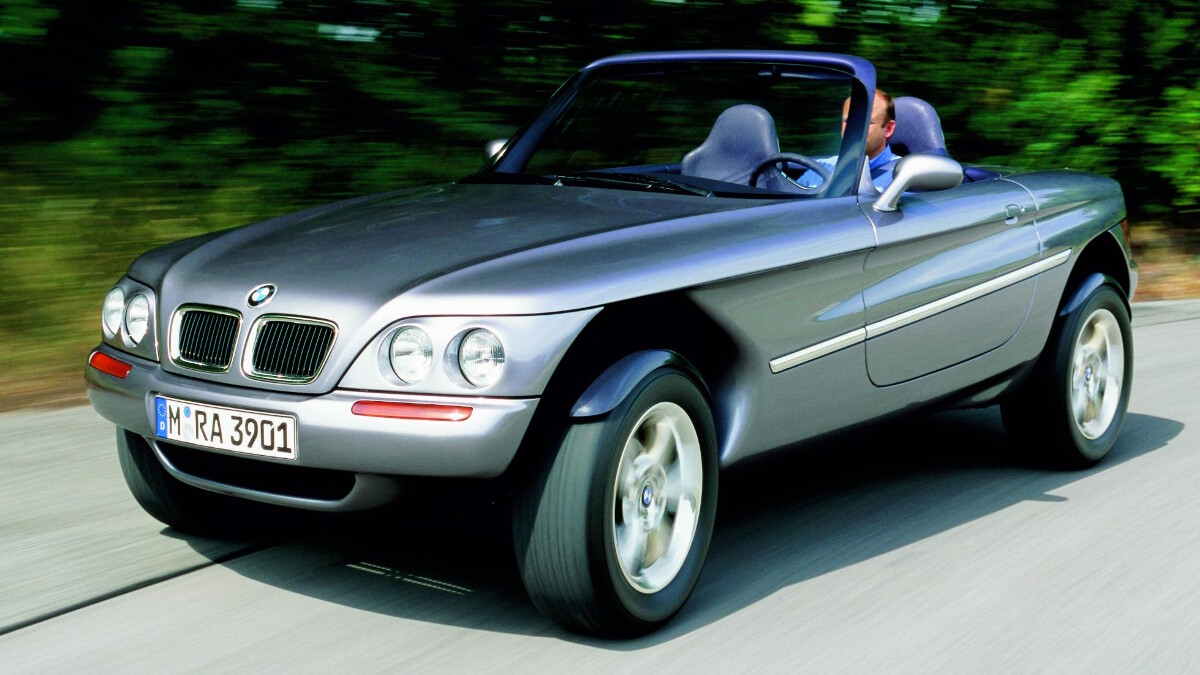 This is the BMW Z18 concept from 1995. It aimed to fuse the adventurous world of enduro motorbikes, off-road buggies, and posing in a convertible. It was put together by designers and engineers from BMW's renegade R&D division set up in the '80s.
ADVERTISEMENT - CONTINUE READING BELOW ↓
What's so special about it?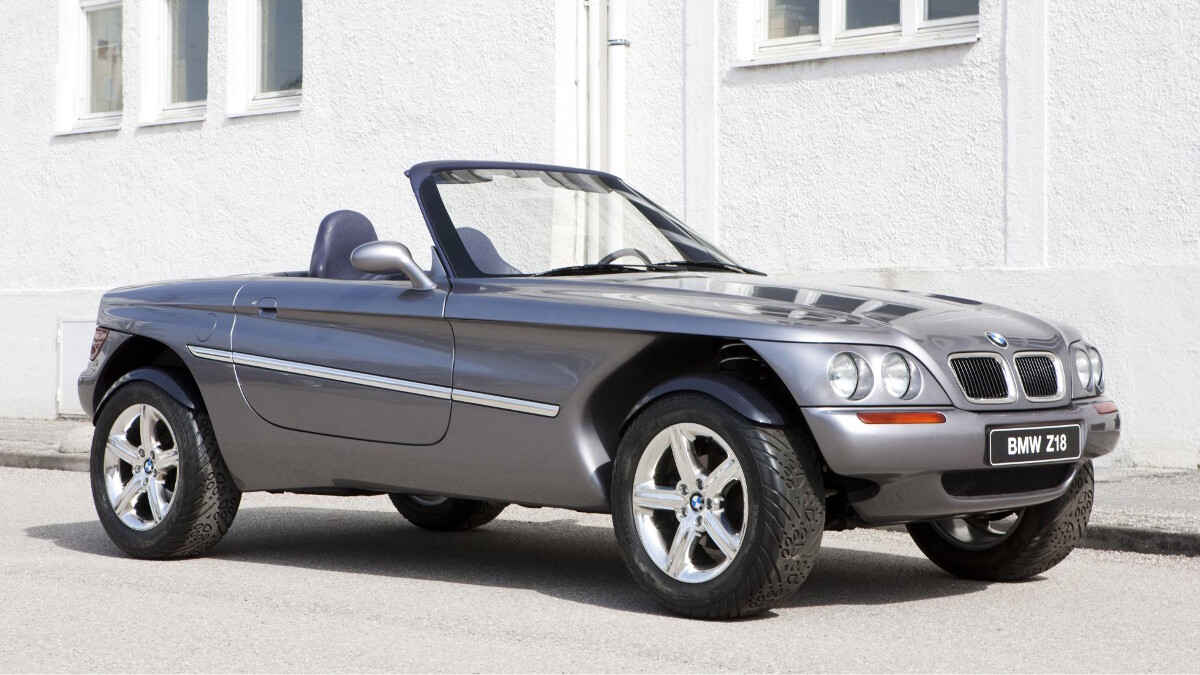 The Z18 was actually BMW's first 4x4. It was created back in 1995, and it predated the X5 by four years. Unlike the X5, it was also a cabrio—an off-roadster, if you will—a pickup, and a two- or four-seater, thanks to a secret pair of chairs under the rear deck. That's the kind of versatility we like in a car. Perhaps the Swiss Army would like to have a look.
ADVERTISEMENT - CONTINUE READING BELOW ↓
Recommended Videos
It sort of looks like a speedboat...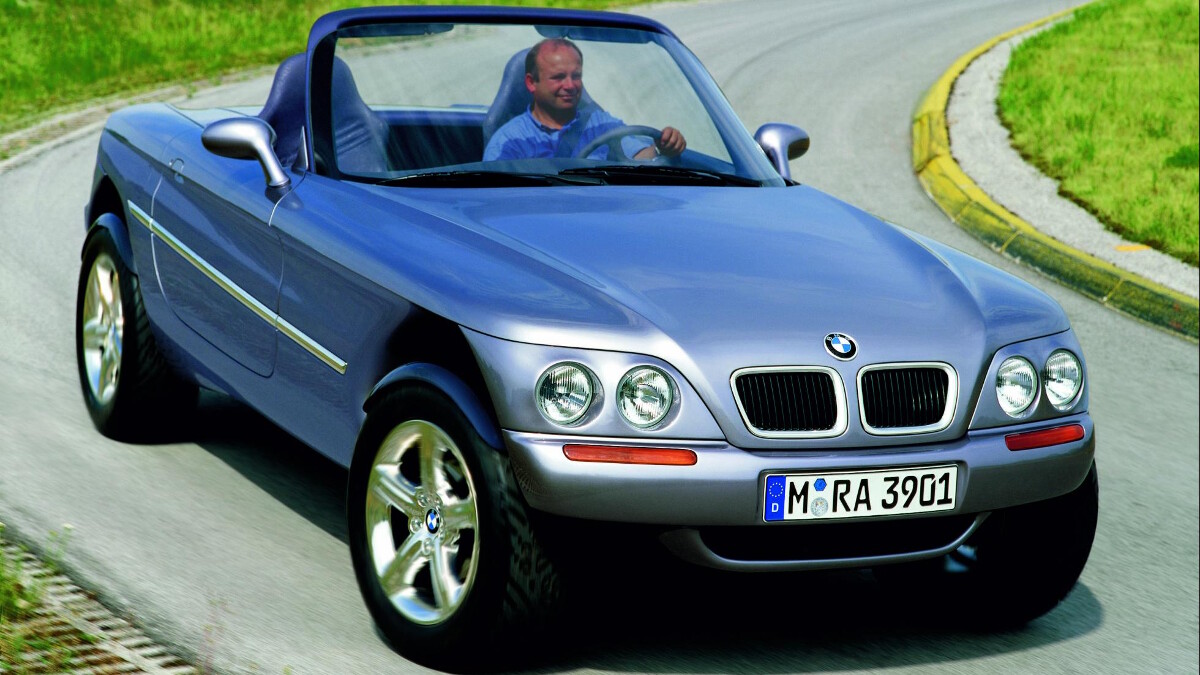 It's funny you should say that, because this was another apparent inspiration for the wacky lot that came up with the Z18. The plastic body was mounted on a steel spaceframe not dissimilar to one from a speedboat. The BMW engineers claimed it could "effortlessly cross flat stretches of water," although they didn't specify how deep. Perhaps puddles, streams, that sort of thing.
ADVERTISEMENT - CONTINUE READING BELOW ↓
Is the interior not a little...austere?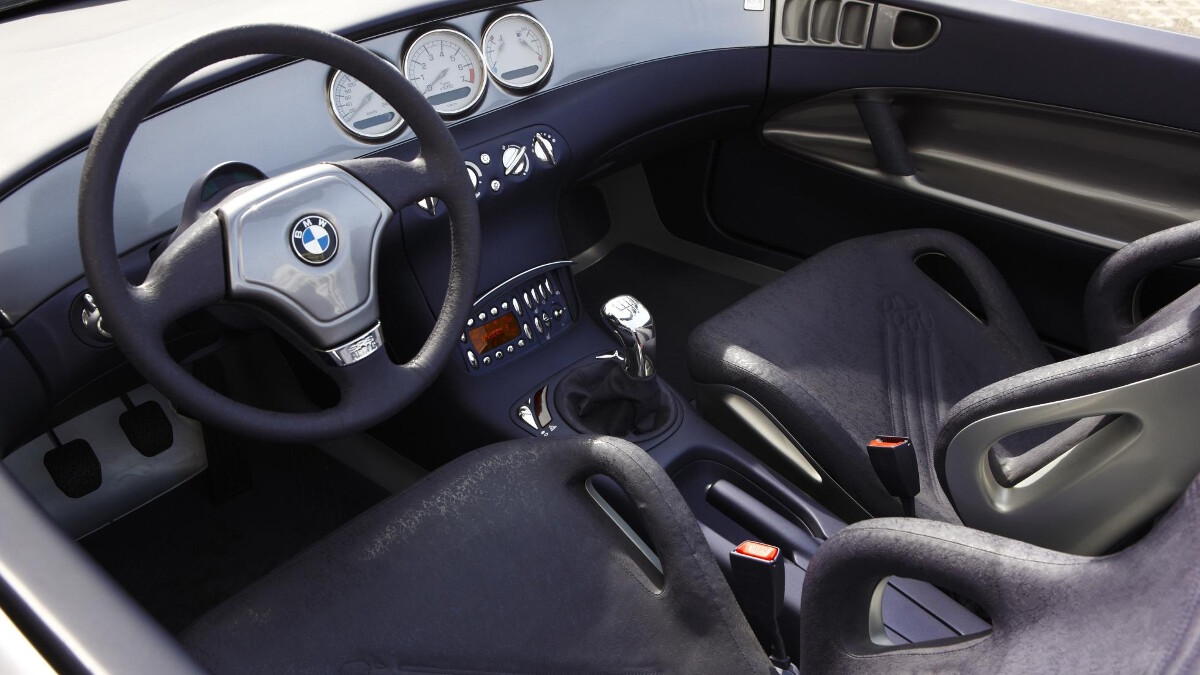 It is admittedly a little plain, especially by our fussy modern standards—but that's sort of the point. The three dials on the dashboard are supposed to look like those you'd find on a motorbike, and the rest of the interior is waterproof—rubber floor mats, plastic seats, the whole shebang. It's all got a faint air of the river rapids rides you went on at childhood theme parks—please keep your hands and feet inside the vehicle at all times (and wear a plastic poncho).
ADVERTISEMENT - CONTINUE READING BELOW ↓
Who came up with the idea?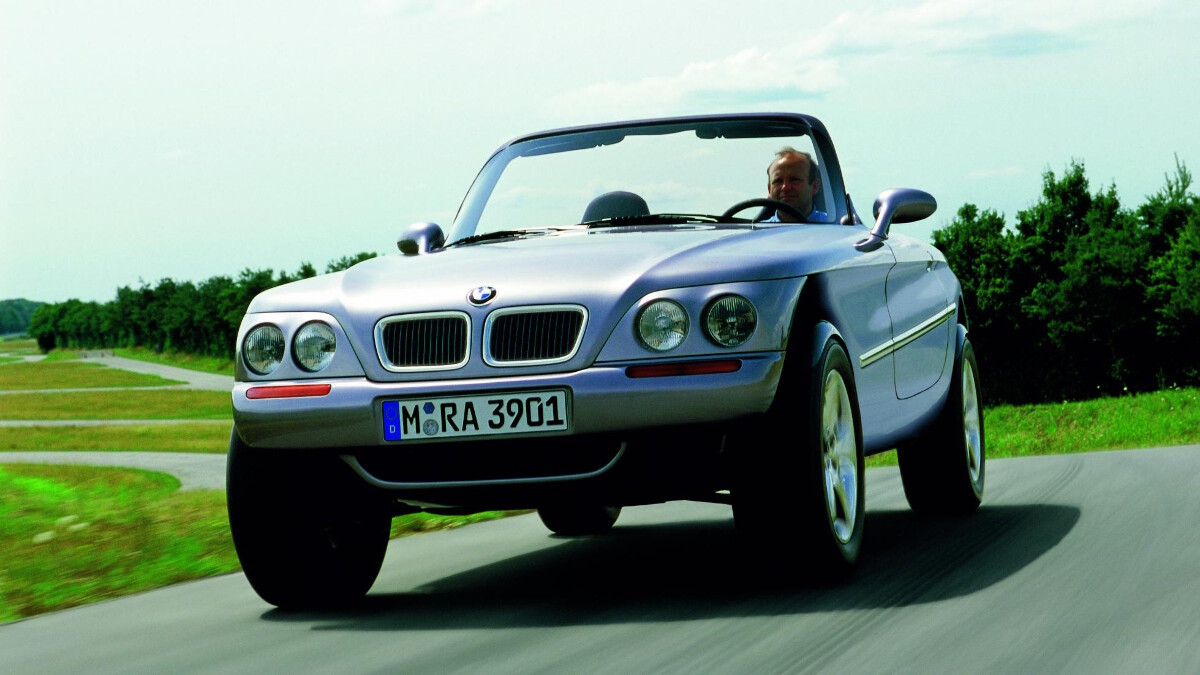 In 1985, a team of BMW inventors—known as Technik GmbH—were sealed off from the company. Technik was created as a sort of independent think tank, and the idea was to give them freedom from the rest of the business and license to create anything. Interesting fact—Ulrich Bez, who was Aston Martin's CEO between 2000 and 2013, was the first director of the outfit.
ADVERTISEMENT - CONTINUE READING BELOW ↓
Technik GmbH is still going, but it has been incorporated back into the BMW fold as the R&D division. Ideas such as EfficientDynamics, the i8 supercar, and even the touchscreen BMW car key emerged from the Forschung und Technik team.
What was the actual point of the BMW Z18?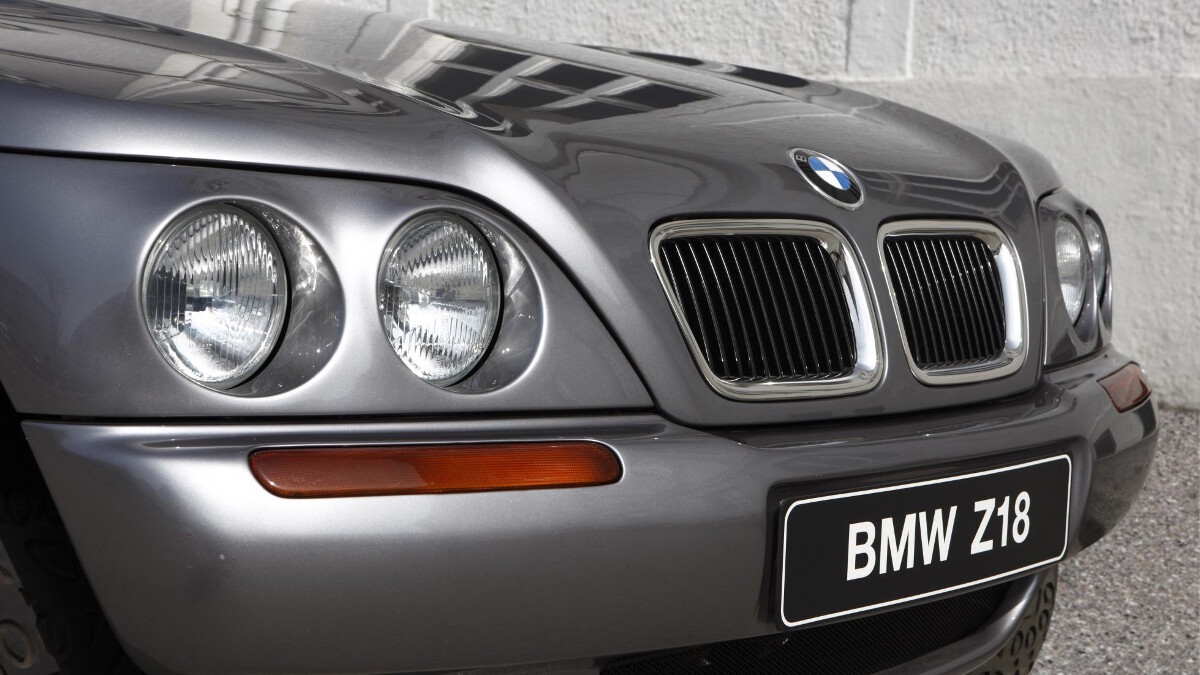 ADVERTISEMENT - CONTINUE READING BELOW ↓
Well, we know now that BMW is up for exploring any niche it can skim some money out of, but the team at Technik were tasked with exploring some of the areas that BMW could venture into. The Z18 was supposed to be a sort of half-car, half-trail-bike leisure thing for cool people who do crazy things like go out into the countryside.
Where can I buy one?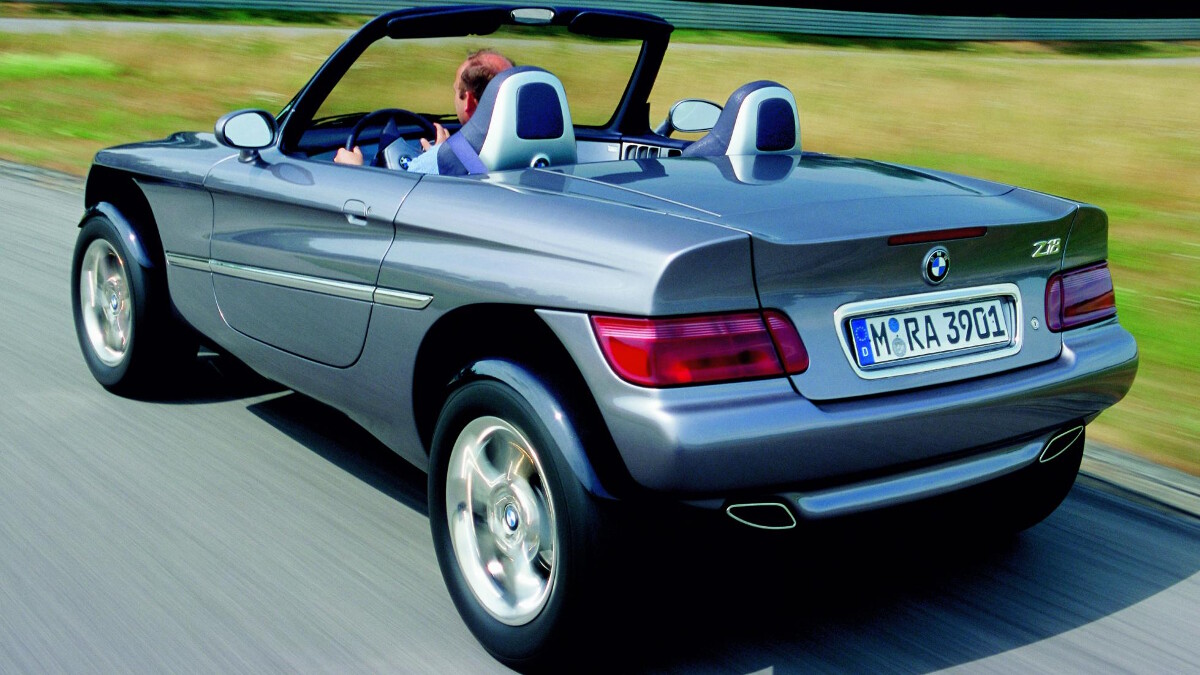 ADVERTISEMENT - CONTINUE READING BELOW ↓
Sadly, the Z18 was never commissioned into production, which is on balance a good thing, because they would only have been able to sell about three. The Z3 Roadster was launched in the same year that the Z18 was created—definitely a more traditional take on the convertible. It's difficult to see a direct legacy from the Z18 concept, but it definitely served its purpose of challenging BMW's designers to think a bit more creatively when putting new models together.
So it was just a pie-in-the-sky concept car?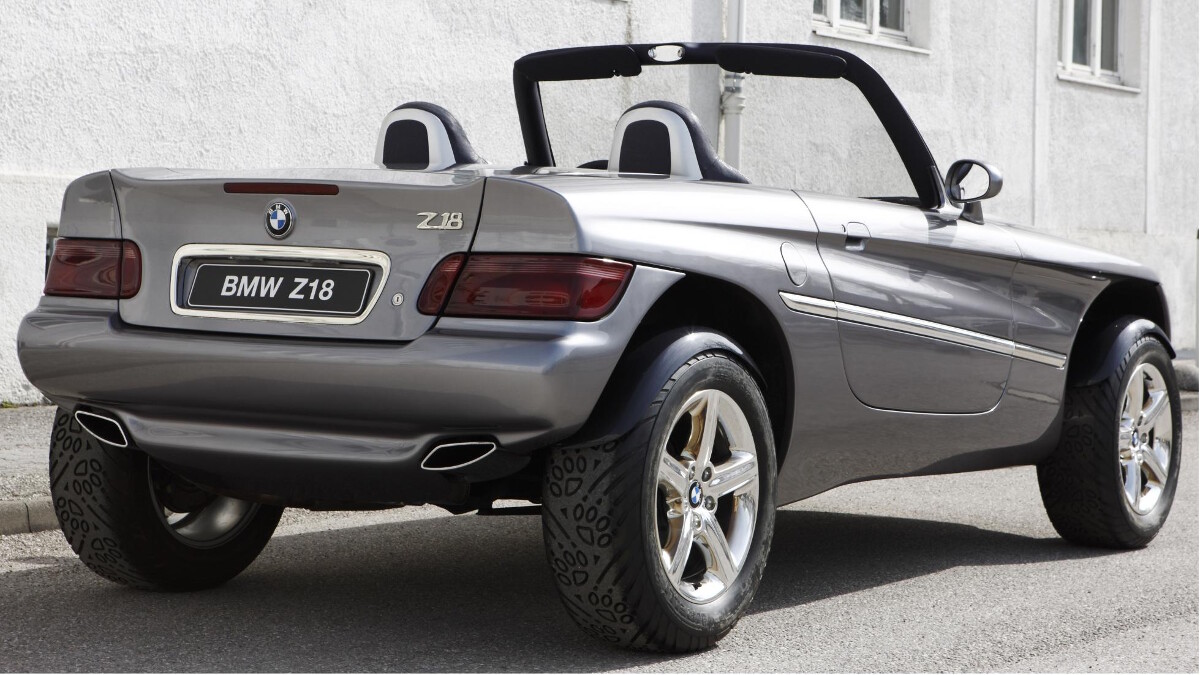 ADVERTISEMENT - CONTINUE READING BELOW ↓
Well...yes. But we love those—what's wrong with the world if we can't have a bit of blue-sky thinking from our car companies every now and then? While most of the ideas died with the Z18, its 350hp 4.4-liter V8 was later fitted to the X5. Technik engineers then turned their attention to the C1, a roofed motorcycle with a seatbelt, which actually did make it into production.
NOTE: This article first appeared on TopGear.com. Minor edits have been made.