Convenience is the name of the game when it comes to mobile apps. The usefulness of an app determines how much people would actually want it. Fortunately, when it comes to car-related apps, there have been a number of developers in the last decade who struck gold and created the smartphone software that we—drivers and passengers alike—have now grown to love. In no particular order, we've listed below some of these apps that we find most useful.
1) Waze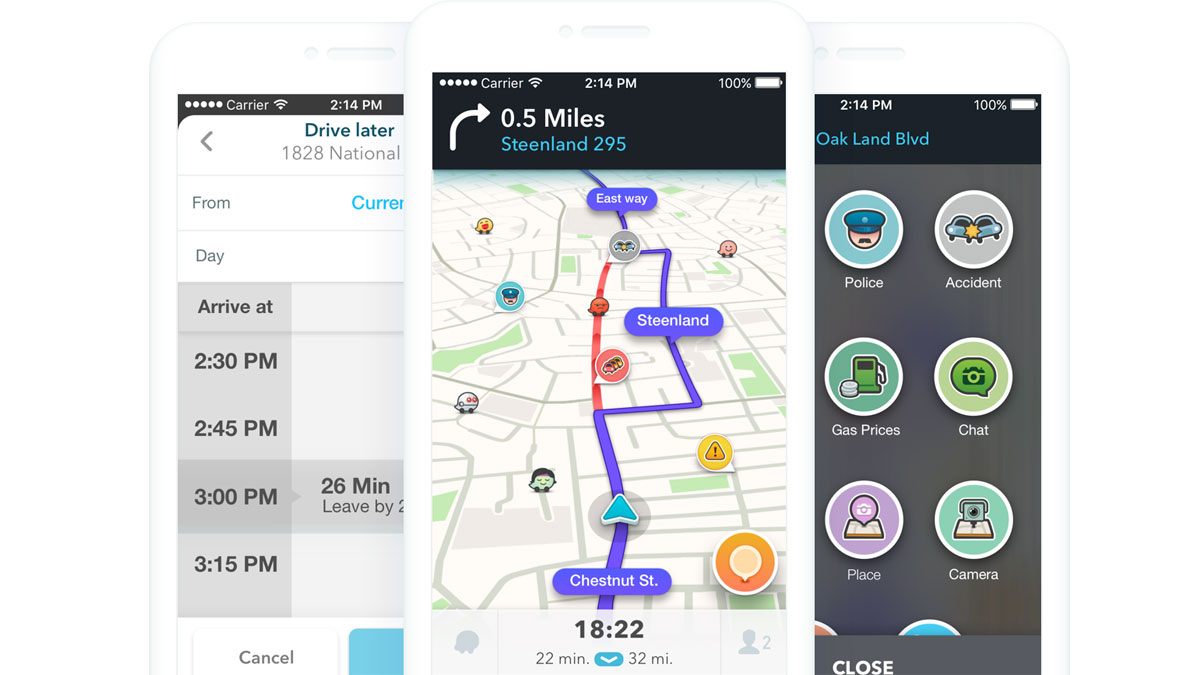 ADVERTISEMENT - CONTINUE READING BELOW ↓
Waze has got to be one of the most innovative mobile apps created in this century. It redefined how drivers navigate around the world, providing real-time data that help its users adjust immediately to current traffic situations. Considering how congestion in Metro Manila is at an all-time high, this app really is a must-have for anyone planning to make a drive through or around the city.
Since its creation, the developers have also integrated other nifty search features into the Waze app, such as gasoline stations and parking-lot finders. It now also has a built-in speedometer that is not only accurate but also alerts drivers when they're driving beyond the speed limit.
2) Google Maps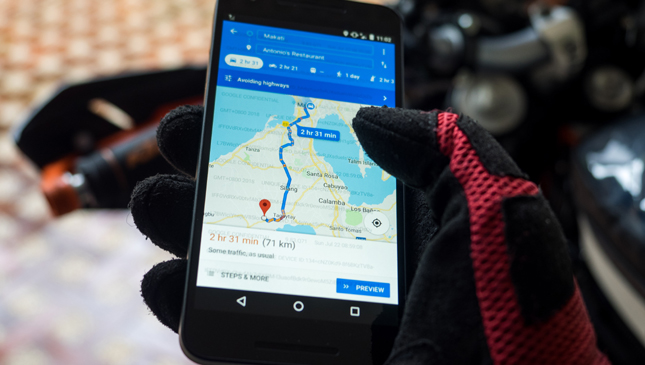 ADVERTISEMENT - CONTINUE READING BELOW ↓
Recommended Videos
In case you didn't know, Waze was acquired by Google in 2013. But if you did, then you might be wondering how it differs from Google Maps, since they both give you directions to get from point A to B. To put it simply, the main difference between the two is overall interface.
Both provide real-time traffic updates, but unlike Waze, Google Maps doesn't have a "report" function. On the other hand, it does provide a more data-based service that shows its users the nearby establishments such as gas stations, restaurants, and coffee shops, among others. Personally, I find using Waze easier when I'm inside Metro Manila, given how chaotic the roads can get. At the end of the day, though, selecting one boils down to how familiar you are with the apps and which of them you find more convenient to use.
3) Android Auto / Apple CarPlay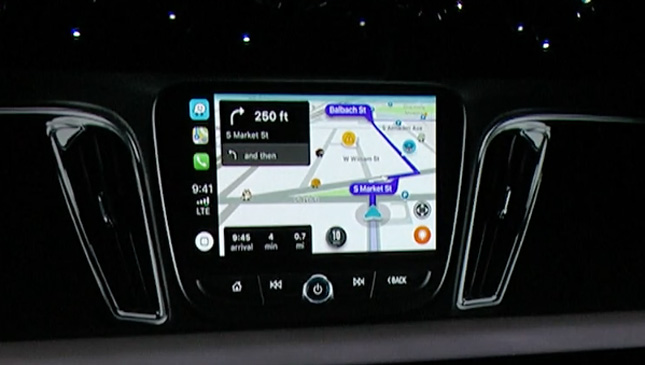 ADVERTISEMENT - CONTINUE READING BELOW ↓
When connecting your smartphone to your infotainment system, Android Auto and Apple CarPlay let you mirror apps such as Google Maps, Waze, and Spotify onto your car's main display. You can also control these apps through your phone itself. It also integrates either Siri or Google Assistant to the audio system, which lets you make hands-free calls or hear your messages read to you out loud. If you haven't tried this out yet, I'm sure you'd easily find this pretty useful when you do.
4) Speed Tracker
ADVERTISEMENT - CONTINUE READING BELOW ↓
This app is basically a speedometer on your phone that uses GPS to determine your current location and measure your speeds. Unlike Waze, Speed Tracker displays solely a speedometer, which is easily readable even from a good distance. As an added bonus, this app also has a trip computer feature.
It might not be too appealing to you, but an app like this will help in calibrating a car's speedometer every now and then. If you are a mechanic, an owner of an old car, or simply curious about your cluster gauge's condition, then you might want to check this out for yourself. And you do know that not all automobile speedometers are 100% accurate, right?
5) Parkify
ADVERTISEMENT - CONTINUE READING BELOW ↓
Believe it or not, there's an app that functions specifically to help you remember where you park. Alright, I know it might sound a bit useless, but Parkify actually works well when you're traveling to unfamiliar territory, especially if the surroundings look very much alike. Through this app, you can mark the specific location on the map where you left your vehicle, and it'll help you find it easily in case you do get lost.
I also read that there's a Bluetooth function that allows the app to detect when your car's audio system disconnects, which will then prompt it to mark your current spot as the location where you parked. Of course, your car needs to have Bluetooth connectivity for this to work. Oh, and you can also register multiple vehicles on one device and label one accordingly.
6) Grab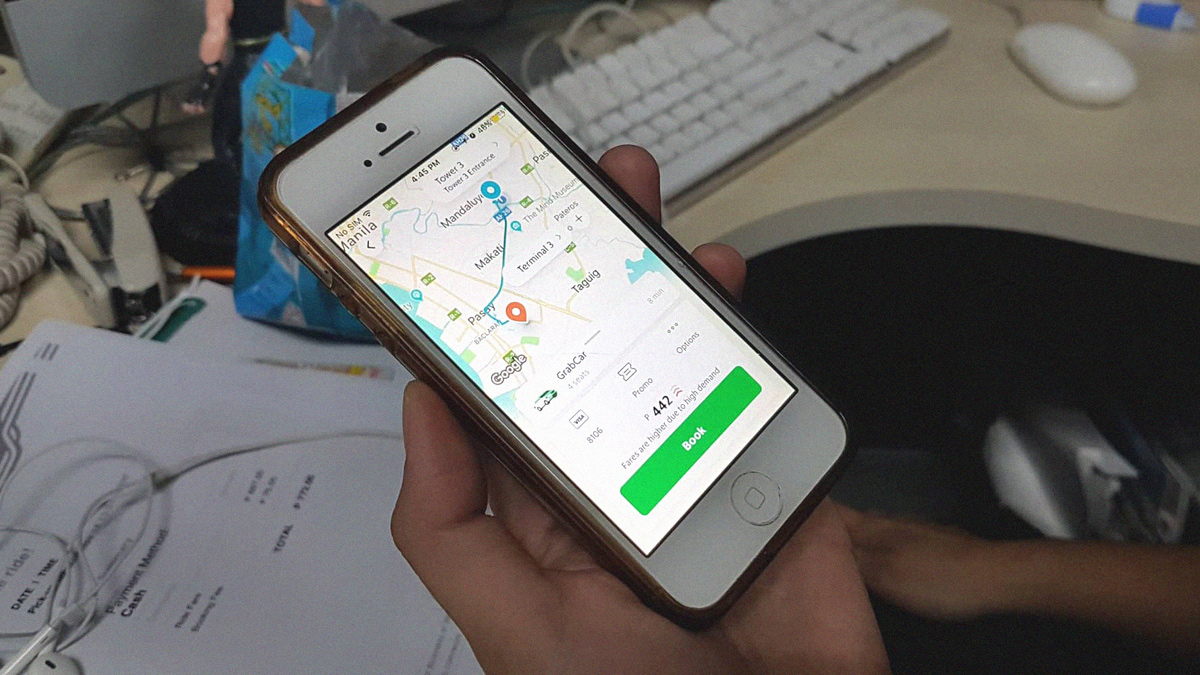 ADVERTISEMENT - CONTINUE READING BELOW ↓
I assume you've heard about Grab—probably every smartphone owner residing in the metro has. Since Uber shut down, Grab has taken over the ride-hailing scene in the country. Of course, it remains as handy as ever and has even added in a few more features other than the old GrabCar and GrabTaxi services. It now has a GrabPet, a GrabFamily, and a revamped GrabCar Premium function. Oh, and before we forget, there's GrabFood available now, too.
7) Angkas
ADVERTISEMENT - CONTINUE READING BELOW ↓
This is the motorcycle-ride-hailing app that's taking Metro Manila by storm. Well, it isn't technically a 'car-related' app, that's true, but it's basically just a motorcycle version of a taxi so it deserves to be on this list as well. If you've decided to ditch the comforts of a traditional four-wheeled vehicle as a means of moving around the metro for a less-ideal, yet quicker (and cheaper) mode of transportation, then Angkas is the way to go.
Do you know of any useful mobile apps that can be added to this list?