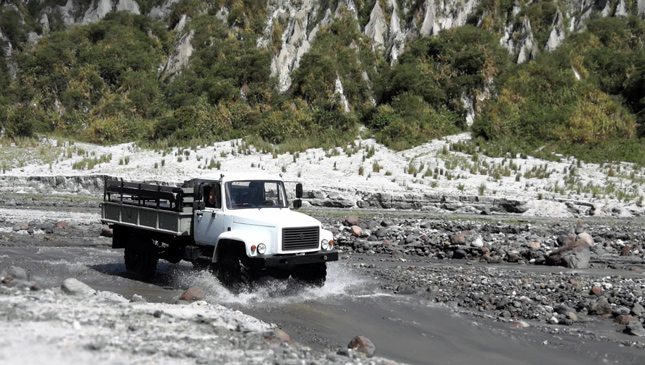 Gazelle Motors Corporation, or GAZ for short, was launched in the Philippines during MIAS 2018. Shortly after that, it introduced its Sadko medium-duty 4x4 truck to the local media with an off-road drive in Pampanga. Mind you, the Sadko is not your glamor-slash-recreational 4x4 truck. It's a real workhorse built to be totally practical and utilitarian, with maximum performance and capability in mind. And yet, the Sadko provides ease of use in conditions that challenge veteran off-road drivers.
The Sadko has a look from a bygone age, but that initial impression ends there. In terms of capability to get the job done in any driving condition, this model is equipped with not one, but two, front and rear locking mechanical differentials. These provide maximum traction for all four wheels. And then there are the aggressive 42-inch diameter tires for maximum ground clearance, and front and rear straight solid axles sprung by old-school leaf springs (for strength, durability, serviceability in the field). The formula has been around for half a century. But goodies don't end there. To further improve traction on any surface, the Sadko is also equipped with a central tire inflation and deflation system that allows the operator to decrease and increase tire pressure from within the cabin—with the flick of a switch. This also gives the additional benefit of improving ride comfort in very rough and rocky conditions.
ADVERTISEMENT - CONTINUE READING BELOW ↓
The four-cylinder, 4.3-liter turbodiesel engine with 134hp may not sound like much, but anyone familiar with driving over tough terrain knows that engine torque combined with really low gear ratios is the key. The Sadko has 420Nm matched to a very low-speed transmission, transfer case, and final-drive ratio, and can thus easily carry 2,000kg of cargo over tough terrain. The Sadko 4x4 medium-duty truck may seem rough and crude, and will most likely appeal to the usual suspects (police, military, LGUs, relief organizations, telcos). But for the small- to medium-size farm operators, lifestyle event organizers, adventure-tour operators, and other small- to medium-scale businesses that don't have the budget for road building or airlift capability, the Sadko's P2.5 million price tag makes good business sense.
Check out our photos of the Sadko in action below.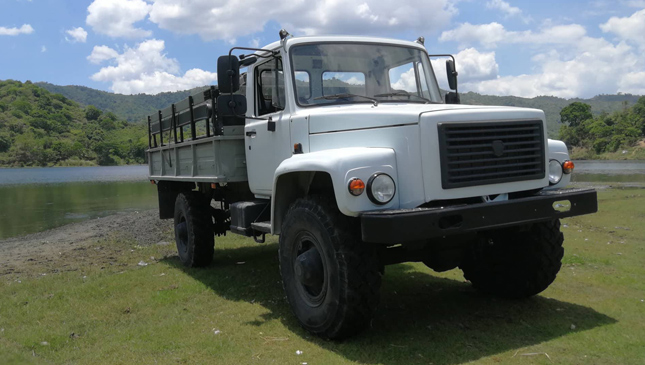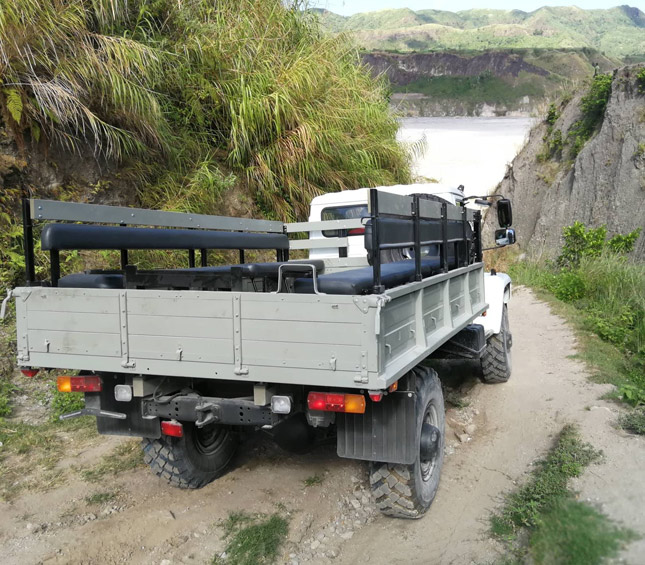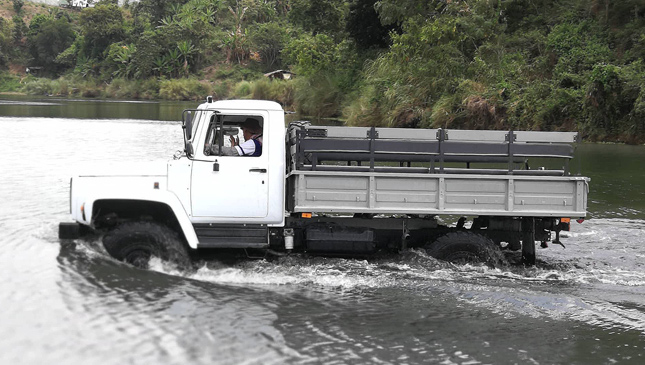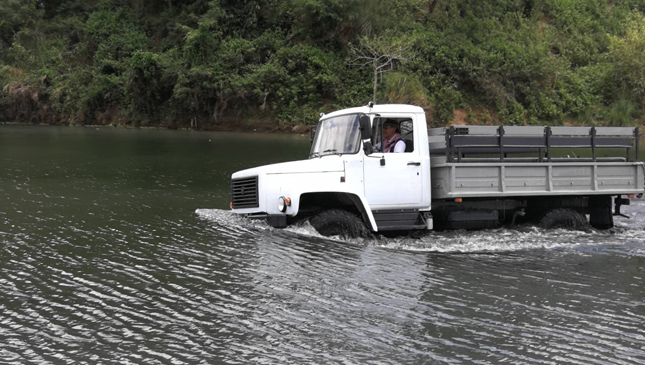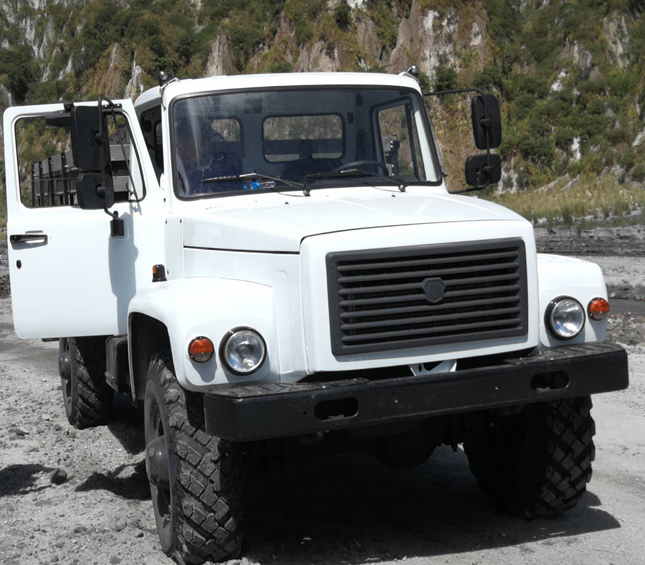 ADVERTISEMENT - CONTINUE READING BELOW ↓