Lewis Hamilton has now clinched pole position at 100 grands prix. One hundred. His pole lap in Barcelona last weekend made him the first driver to break into three figures for fastest times in qualifying, and after brilliantly overcoming Max Verstappen to take victory, he's now just two shy of achieving the same feat for race wins. It's insane.
Here's a look back at his best pole laps over the course of his career.
1) 2007 Canadian Grand Prix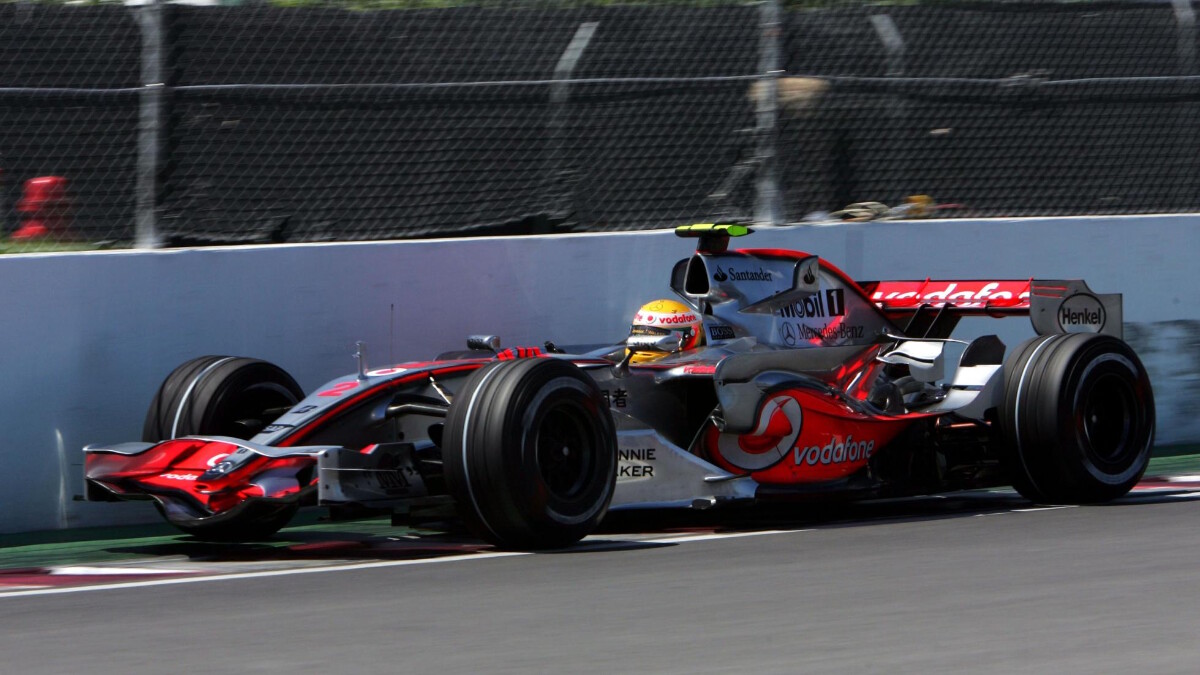 ADVERTISEMENT - CONTINUE READING BELOW ↓
Hamilton got the ball rolling on those incredible tallies 14 years ago, with his first pole and win coming at the Canadian GP in 2007 in just his sixth outing as a Formula 1 driver. McLaren seemed to have the edge at Circuit Gilles Villeneuve with teammate Fernando Alonso topping the timesheets in the first two practice sessions.
But when it really counted, Hamilton turned up the wick and delivered a beautiful lap in the final part of qualifying, with the pressure forcing Alonso into a mistake and leaving the reigning champion to make do with second, 0.456sec slower than his rookie teammate.
2) 2012 Hungarian Grand Prix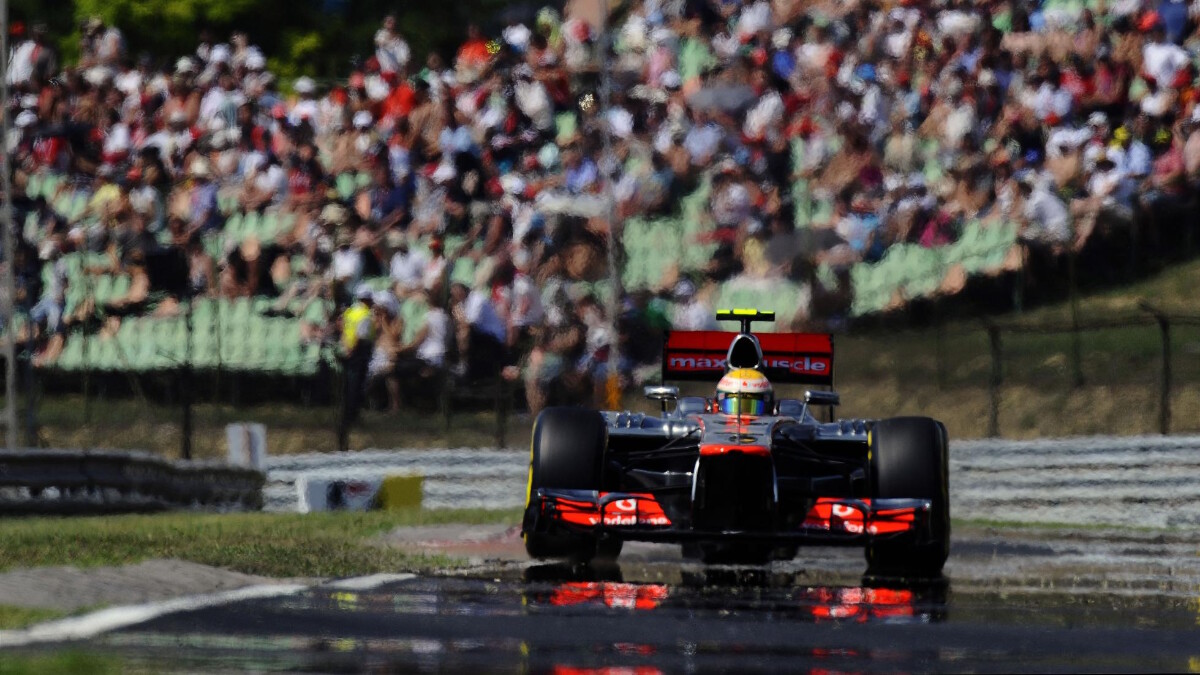 ADVERTISEMENT - CONTINUE READING BELOW ↓
Recommended Videos
The Hungaroring is another circuit where Hamilton excels, having racked up seven pole positions and five wins there so far.
In 2012, his McLaren didn't get off to the best of starts: A couple of early poles ended in third-place finishes, and halfway through the season he'd only managed one win, but it was hoped that upgrades to the car would bring the team closer to frontrunners Red Bull and championship leader Fernando Alonso.
They worked, and Hamilton looked unbeatable in qualifying as he set two times that would've been good enough for pole position, the best of which was four-tenths quicker than Lotus's Romain Grosjean in second. The lap gave McLaren its 150th pole position: It would acquire five more before the end of the year, but it hasn't added to that tally in the nine years since the end of that season.
3) 2015 Monaco Grand Prix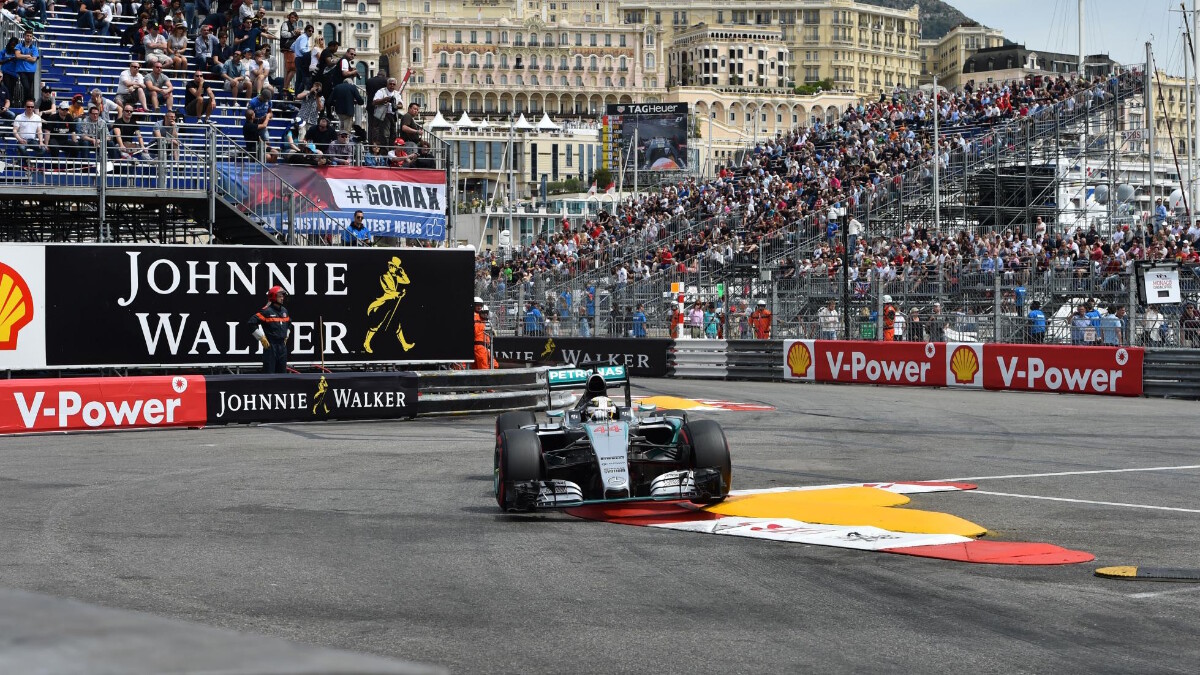 ADVERTISEMENT - CONTINUE READING BELOW ↓
For a driver with so many pole positions to his name, it's strange to think that Hamilton has only qualified on pole in Monaco twice to date: in 2015 and 2019.
The first of those was arguably one of his best, and came after two straight years of missing out behind teammate Nico Rosberg on the streets of Monte Carlo. Hamilton arrived as the championship leader and set about demonstrating why in qualifying, pumping in a scorcher of a lap in which he came within inches of the barriers several times, such was his confidence riding over the curbs.
His best effort was 0.342sec faster than Rosberg could manage, but it wasn't meant to be for Hamilton in the race: The Briton was 20 seconds ahead at one stage, but a late mistake from Mercedes saw him pit behind the safety car and emerge in third, gifting the win to Rosberg.
ADVERTISEMENT - CONTINUE READING BELOW ↓
4) 2017 Italian Grand Prix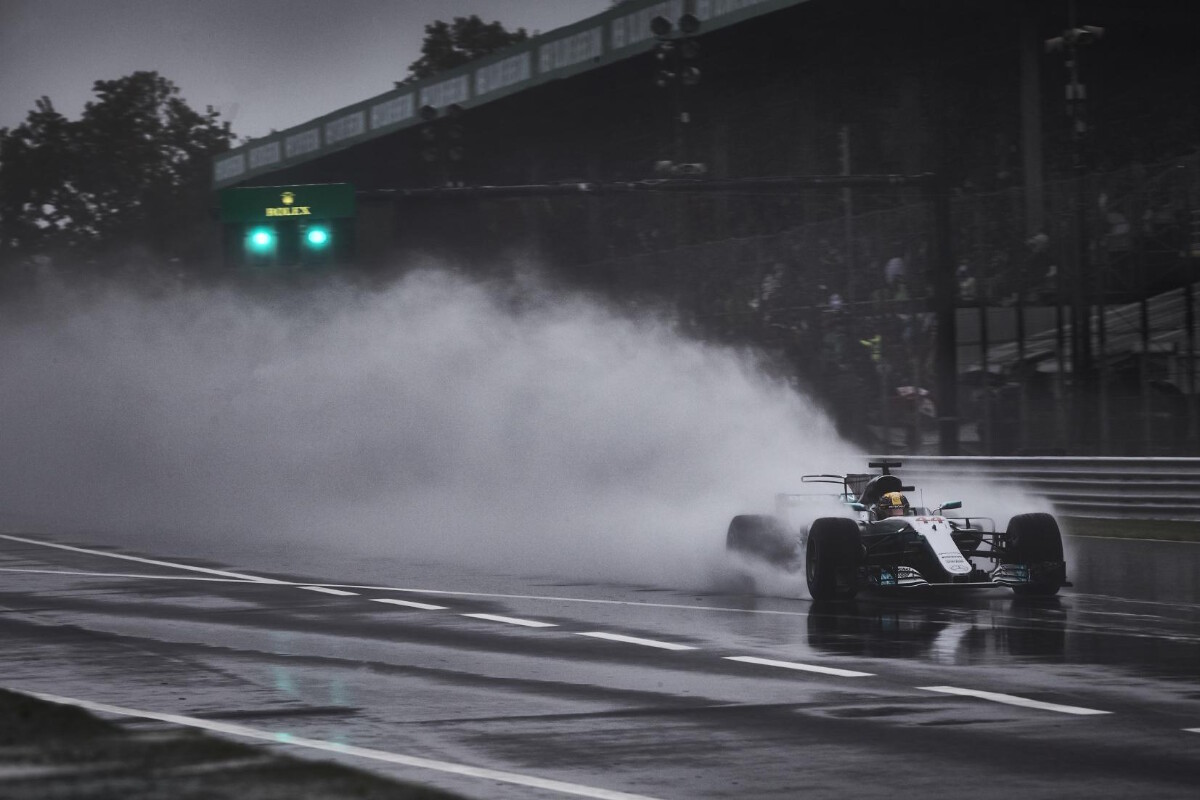 The greatest drivers often stand out in the wet, and Hamilton did just that in spectacular style at Monza in 2017. Qualifying was red-flagged almost immediately on Saturday afternoon when it became clear that the track was undriveable, and was delayed for almost three hours until the rain had eased enough to get back underway.
ADVERTISEMENT - CONTINUE READING BELOW ↓
What followed was a masterclass in wet-weather driving. Hamilton danced around the circuit in treacherous conditions to take pole by a country mile, more than a second ahead of Max Verstappen and Daniel Ricciardo. To make matters worse for the Red Bull pair, they were both subsequently demoted to 13th and 16th on the grid thanks to engine penalties, leaving Hamilton to share the front row with Lance Stroll.
Hamilton later dedicated the lap to Michael Schumacher, whose previous record of 68 pole positions he had broken with his performance in Italy. What a way to enter the history books.
5) 2018 Australian Grand Prix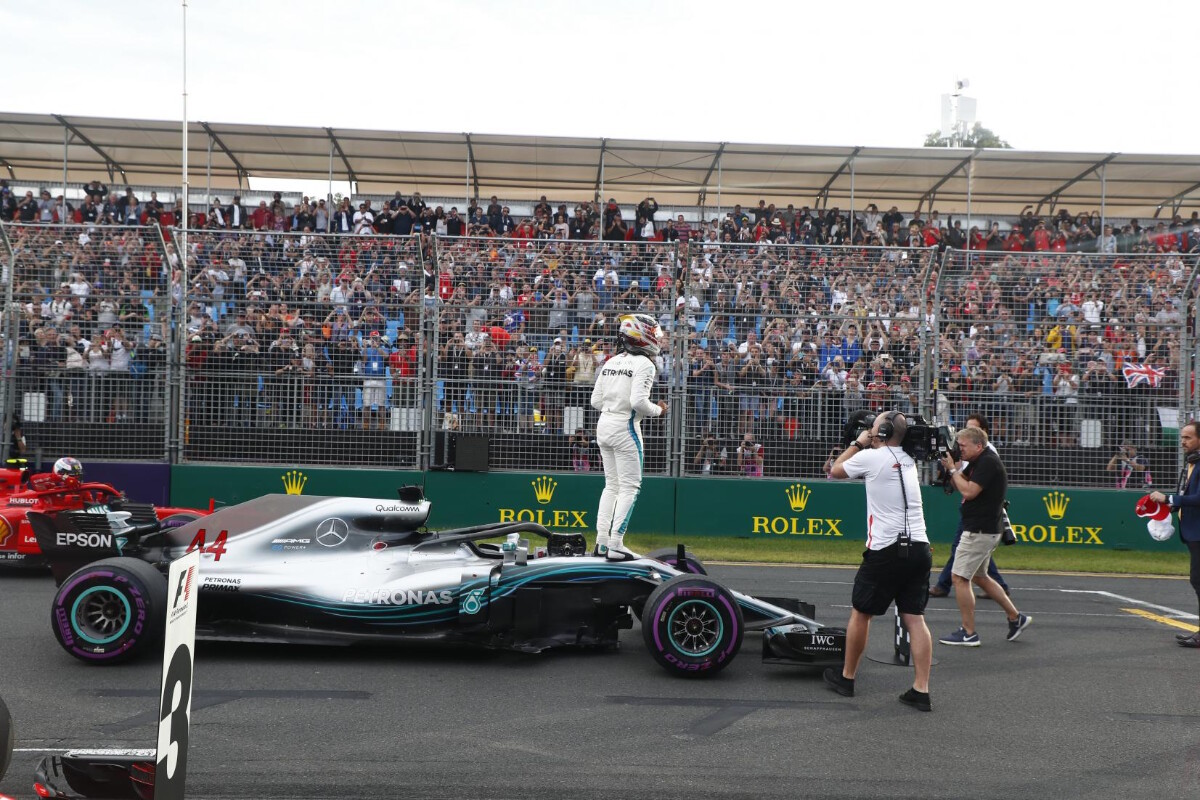 ADVERTISEMENT - CONTINUE READING BELOW ↓
With eight pole positions to his name in Melbourne, it's clear that Hamilton has a real affinity with the Albert Park circuit. But it's his 2018 effort that really stands out, with a pole lap that stunned onlookers around the world.
Context is vital here: Hamilton and Mercedes went into the race after a tough time in winter testing, in which Ferrari seemed to have established themselves as the team to beat heading into the new season. And that's exactly how it looked as Sebastian Vettel posted the fastest time midway through qualifying, and as the final shootout began, Valtteri Bottas buried his Mercedes in the wall. Oops.
What happened next beggared belief: Hamilton dug deep and produced a spectacular lap of 1min 21.164sec, not just taking pole but doing so by almost seven-tenths of a second from his closest rivals.
6) 2018 British Grand Prix
ADVERTISEMENT - CONTINUE READING BELOW ↓
We couldn't list Hamilton's greatest ever pole laps without including one at Silverstone. Many people think his pole position here in 2007—which came entirely out of the blue—is one of his best, but his effort in 2018 took so much out of him that he was left visibly shaking after he'd gotten out of the car.
The battle with Ferrari had been incredibly close throughout the season, and Vettel went into the weekend with a one-point advantage over Hamilton in the drivers' championship. It was the German who looked on course for pole after the first runs in the final part of qualifying, and Hamilton knew he'd have to deliver something magical to get the better of his main rival.
The defending champion laid it all on the line, and went fastest of all through Maggots, Becketts, and Chapel—one of the fastest and most fearsome sequences of corners on the entire F1 calendar. The commitment paid off, putting car #44 on pole by an appropriate 0.044sec, to the delight of the British fans. Hamilton—a proud Brit who adores performing for his home crowd—was overcome with emotion afterwards, his voice breaking as he addressed the thousands of spectators in the stands.
ADVERTISEMENT - CONTINUE READING BELOW ↓
7) 2018 Singapore Grand Prix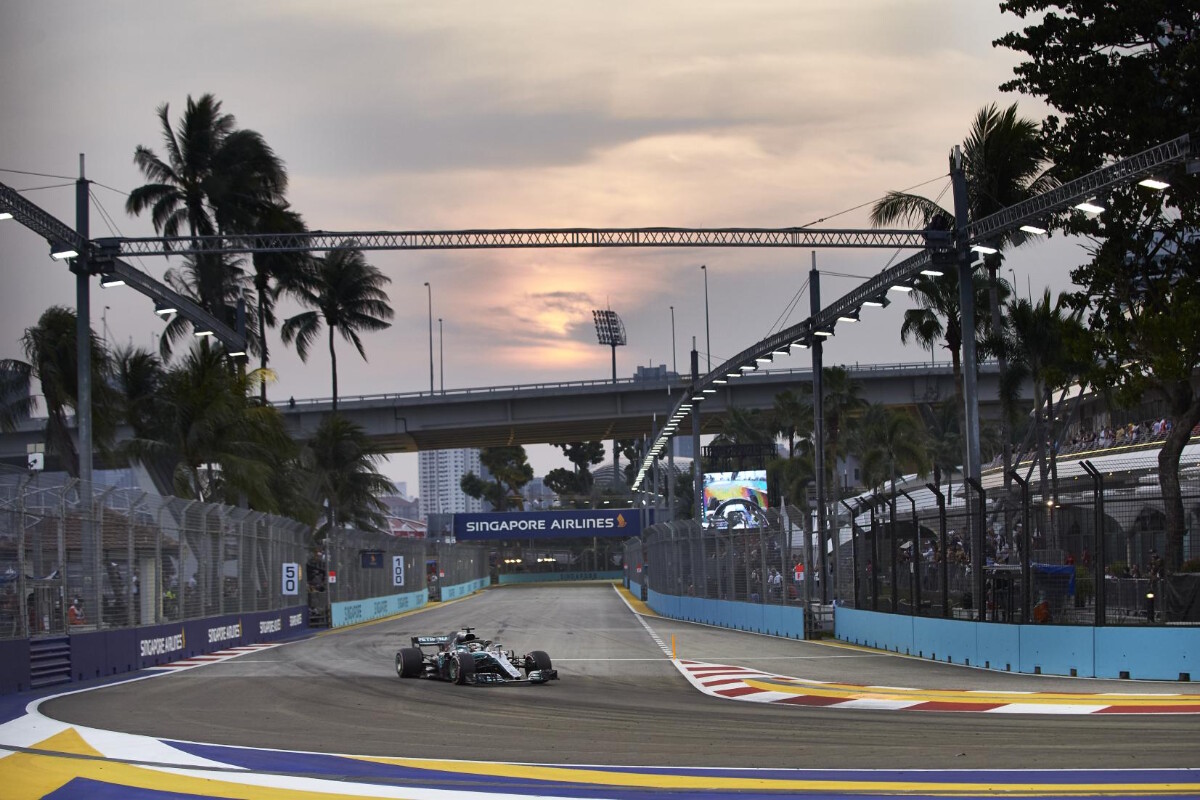 It speaks volumes of his level that year that we're now onto our third entry from 2018, and Hamilton's pole lap in Singapore that season is widely regarded as one of the greatest ever.
Singapore's street circuit has typically been a weak one for Mercedes, and although the team arrived in 2018 looking more competitive than usual, they were still on the back foot. Red Bull's Daniel Ricciardo was quickest in the first qualifying session and as Ferrari's Kimi Raikkonen set the pace in the second, Hamilton was very nearly knocked out.
ADVERTISEMENT - CONTINUE READING BELOW ↓
Then from nowhere, Hamilton conjured a lap of almost perfection: no wheelspin, no oversteer, no sliding, just a minute and a half of pure, unparalleled genius. His lap of 1min 36.015sec was a full 1.3sec faster than anything he'd managed beforehand, three tenths ahead of second-placed Max Verstappen and a whopping seven-tenths quicker than teammate Valtteri Bottas.
Hamilton himself described it as "one of the most complete" laps he'd ever done, and Silver Arrows boss Toto Wolff called it "the best lap I have ever seen in a Formula 1 car." Look it up on YouTube and thank us later.
8) 2020 Styrian Grand Prix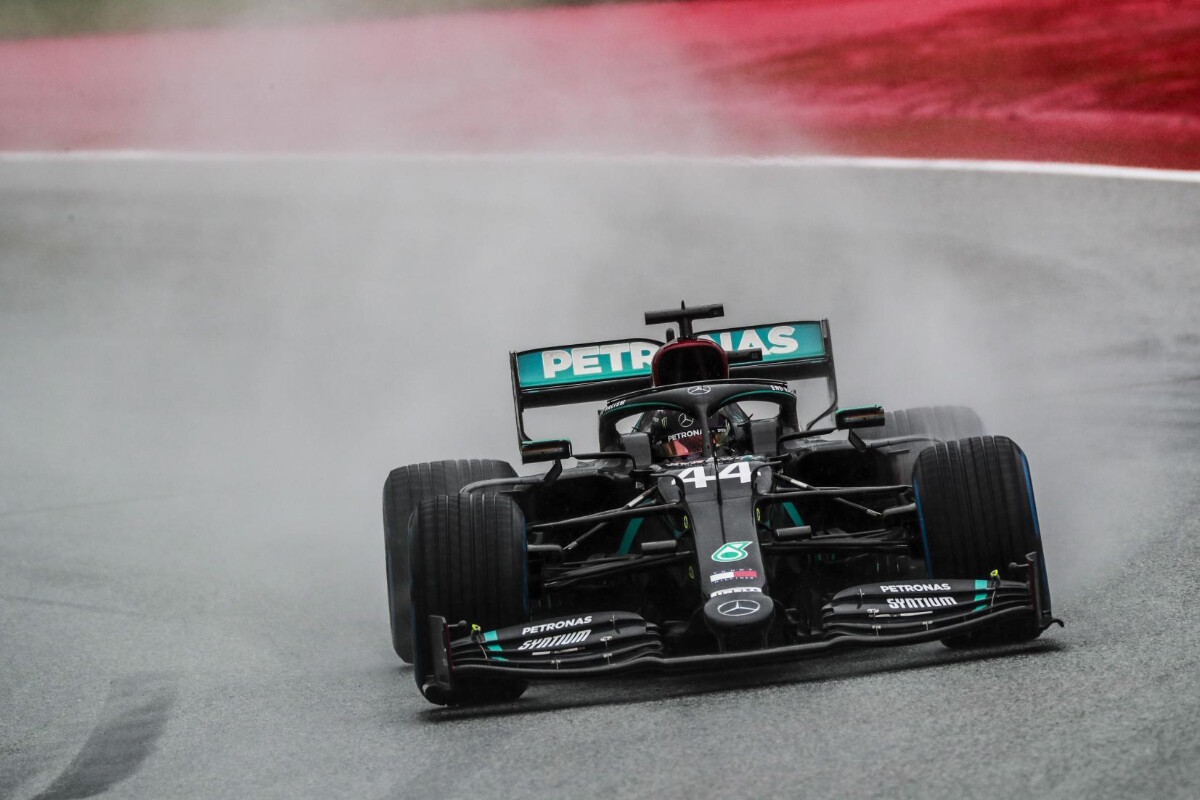 ADVERTISEMENT - CONTINUE READING BELOW ↓
Hamilton's raw speed has been evident since his karting days, but even as a seasoned veteran, he's lost none of the sharpness he had as a youngster.
Remember last year's Styrian GP? After losing a podium place to McLaren's Lando Norris the week before in Austria, plenty was said about the next generation of drivers heading into the second race at the Red Bull Ring in Spielberg. Were the likes of Verstappen, Leclerc, Norris, and Russell ready to dethrone a 35-year-old Hamilton?
In a word, no. Qualifying took place in torrential rain, and Hamilton used the awful conditions to remind everyone of his class: He finished fastest in all three parts of qualifying, with his final lap a staggering 1.2sec faster than Max Verstappen, who spun in his desperation to match the reigning champion. When you consider that Verstappen is really rather good in the wet, the gap—Hamilton's largest ever in quali—was staggering.
ADVERTISEMENT - CONTINUE READING BELOW ↓
Far from just having a faster car, Hamilton's lap was extraordinary: Snaking around a circuit drenched with standing water, his sixth sense for grip was there for everyone to see as he caught a huge slide coming out of Turn 6. Somehow he held it together, stormed to pole, and won the race with ease the next day. Impressive stuff.
Is Hamilton the greatest driver ever? We'll leave that debate to you…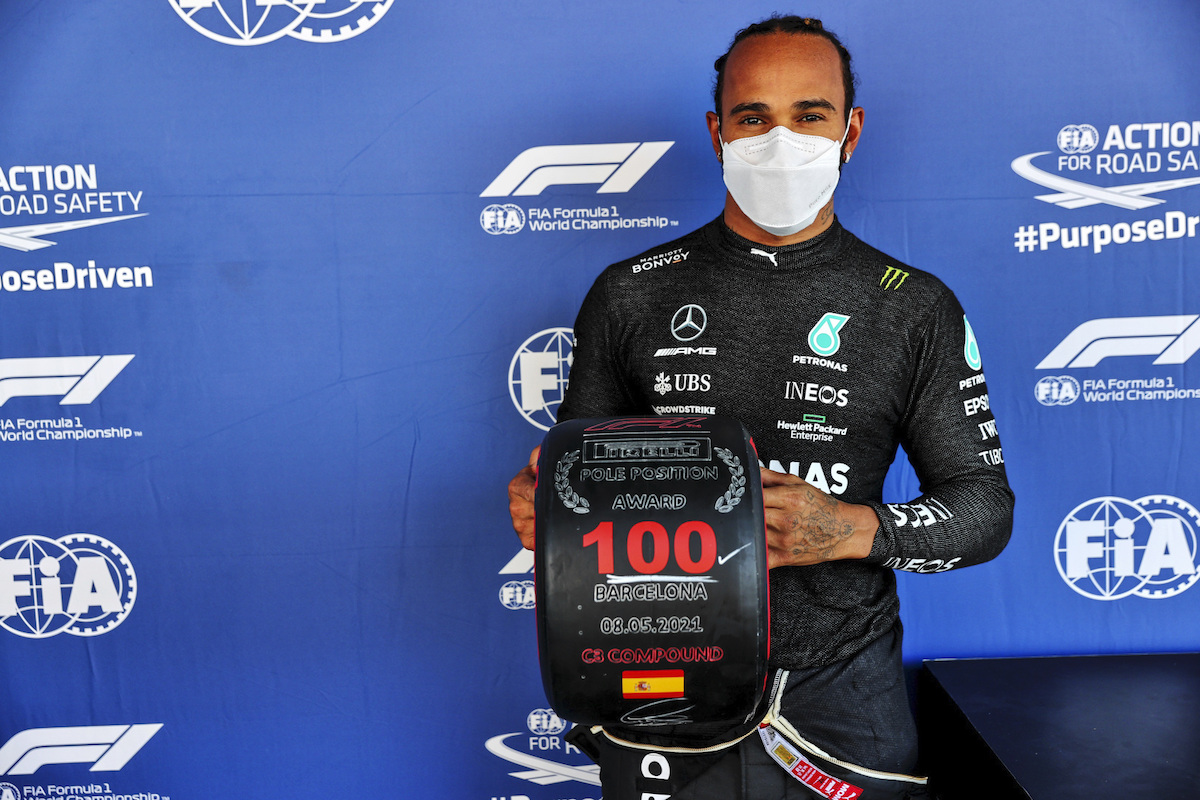 ADVERTISEMENT - CONTINUE READING BELOW ↓
NOTE: This article first appeared on TopGear.com. Minor edits have been made.