Remember Ken Block's outrageous Hoonicorn V2? Y'know, the 789hp twin-turbo V8 version of the four-wheel-drive 1965 Hoonicorn Ford Mustang RTR? Of course you do. Given it's spent half of its life at 45 degrees (or more) of angle around the intended direction of travel (sideways), you may not know that it's actually really, really fast.
It not surprising given it's got a 6.7-litre Roush Yates V8, two turbochargers, meth, and 1,400hp being fed through four sticky tyres. When KB wants to keep things straight, it's quite the rocket down the strip. Something Block wanted to prove to the haters, so he decided to have a race against an equally quick car, the McLaren Senna. That's also got a twin-turbo V8—a 789hp 4.0-liter twin-turbo V8 that is McLaren's most powerful internal combustion engine yet.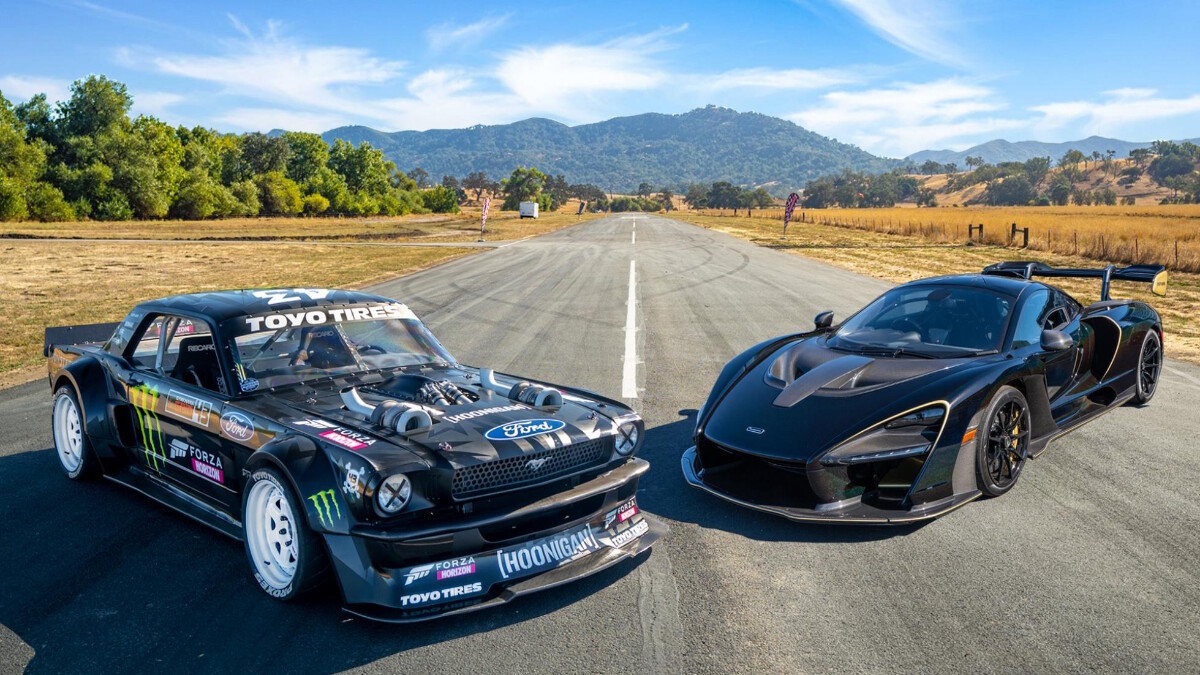 Continue reading below ↓
Recommended Videos
It also does the numbers: 0-100kph takes 2.8sec, 0-200kph is completed in 6.8sec, and the quarter-mile is covered in 9.9sec. The top speed is 340kph. Need to stop from 200kph? That'll take 100 meters.
But what's quickest when they hit the strip? Click play and find out.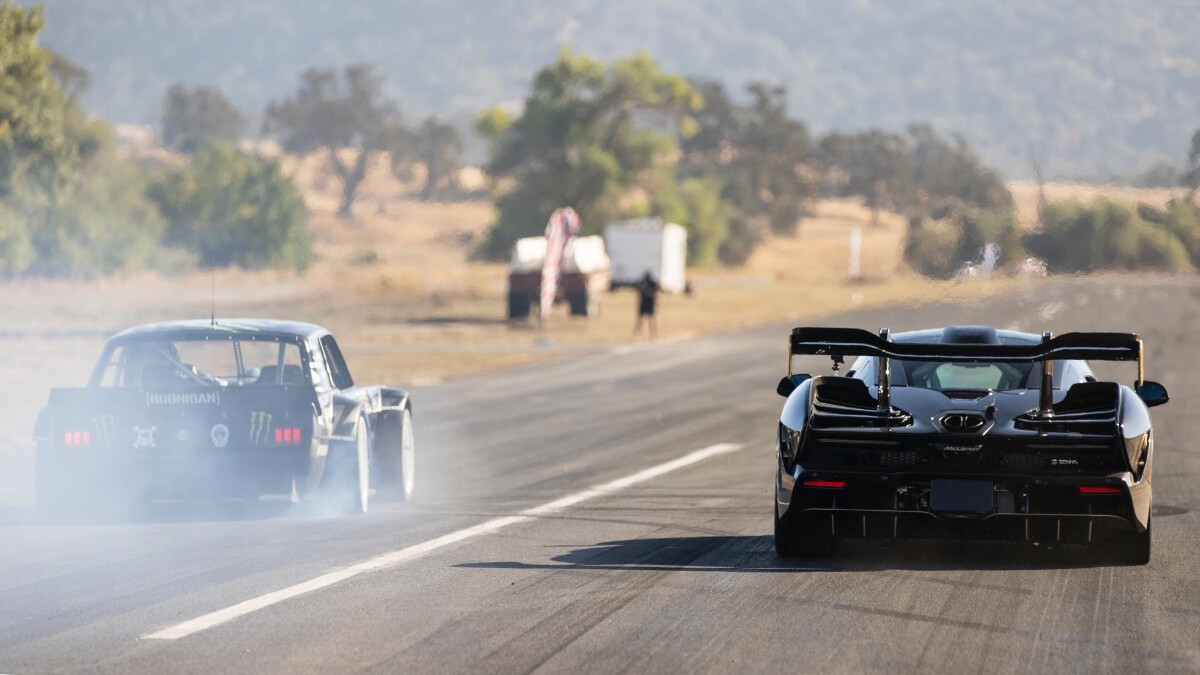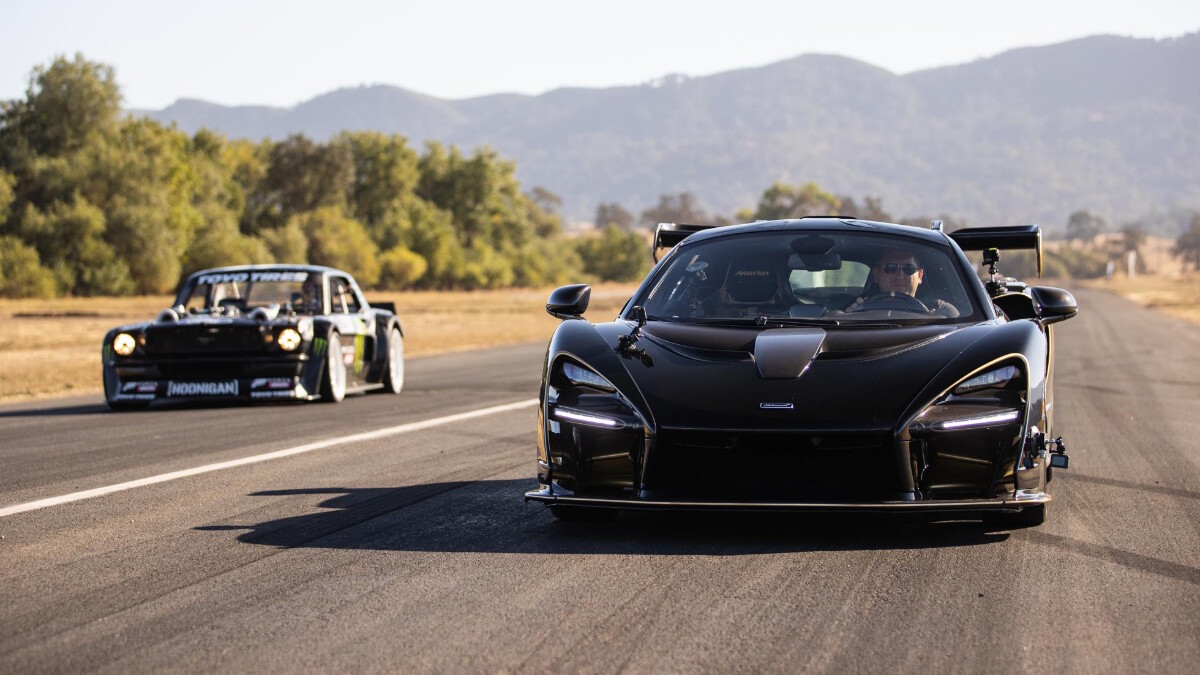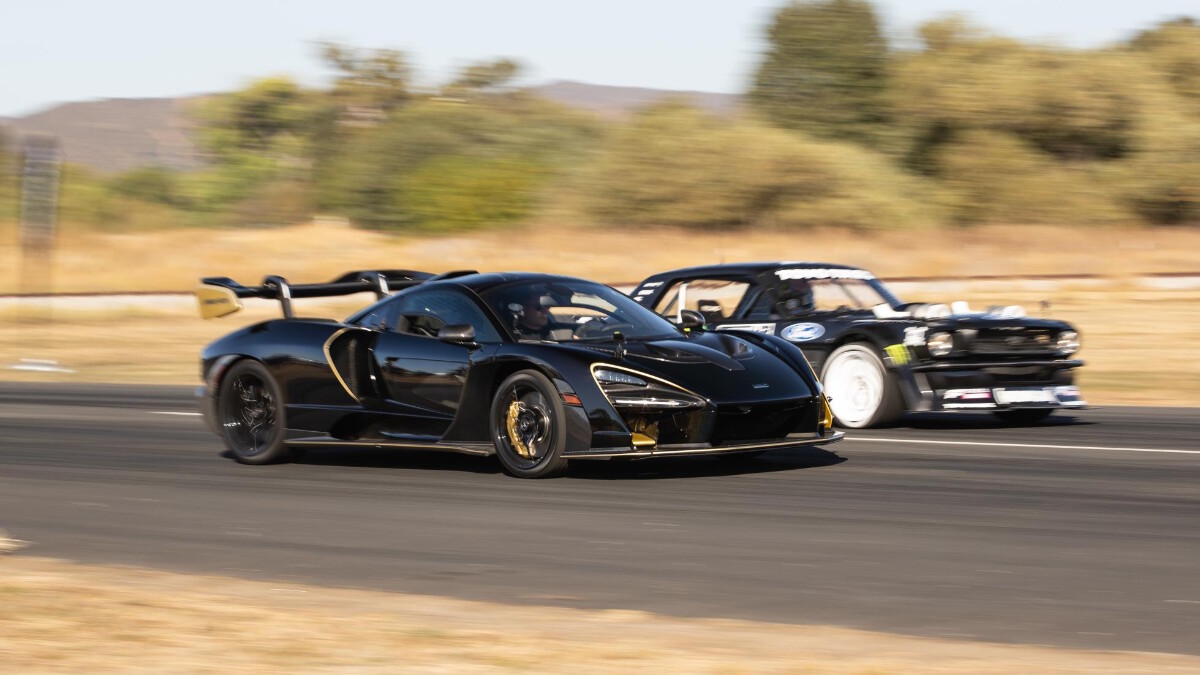 NOTE: This article first appeared on TopGear.com. Minor edits have been made.