You may have noticed that we've had an extensive buffet of Japanese car content over the last few weeks. That's because two of our indefatigable photographers—Mark Riccioni and Alex Penfold—have been seemingly trying to capture every single cool car in and around Tokyo.
And they're making a decent dent on the situation. From mad Jimnys and widebody Porsche parties, to every auction, tuning show, and insane car-park meet in between, they've been filling their SD cards to the brim. But there's more—Alex has found a bizarre car museum in an old railway station, plus some incredible supercars on the street, including, a fantastic dress-wearing Lamborghini cat and a Pagani with a roof box. Scroll down to the end and marvel at the wondrous world of Japanese car culture.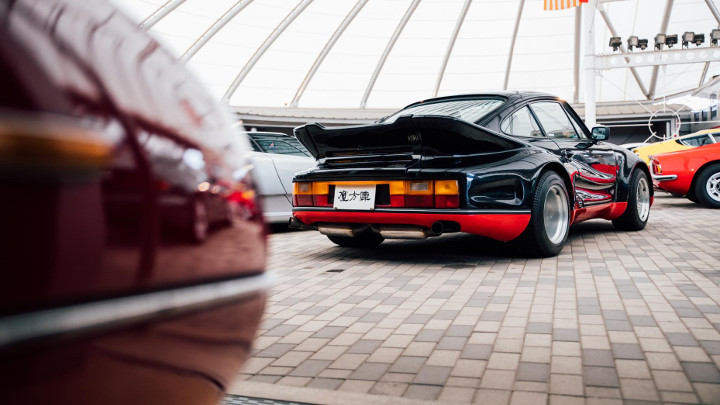 Continue reading below ↓
Recommended Videos
The '90s were full of wacky tuners punch-drunk from a diet of cheesy pop music and pop tarts. Koenig was one of these wacky tuners. Famed for its bodykitted quad-digit-horsepower Ferraris (which you can see later in the gallery) it also dipped its toe in the Porsche puddle. Specifically, with this, the 911 Turbo 'Road Runner.'
Using a 930 Turbo as a base, it was garnished with a mad bodykit, a softer nose, and low-mounted fixed Porsche 928 headlights. The madness continued thanks to some Audi 200 Turbo taillights and a big spoiler, while the engine was bored out to 3.4 liters. Thanks to a bigger turbo, power was hiked to 550hp, good for a top speed of 307kph.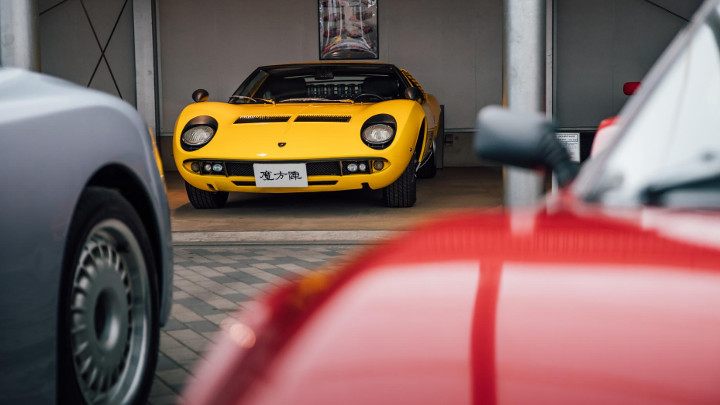 Once. Just once. That's how many times Italian designer Marcello Gandini has drawn the scintillating silhouette of what we now know as the Lamborghini Miura. You can read more about that story here. Or just dribble into your keyboard while admiring its beauty.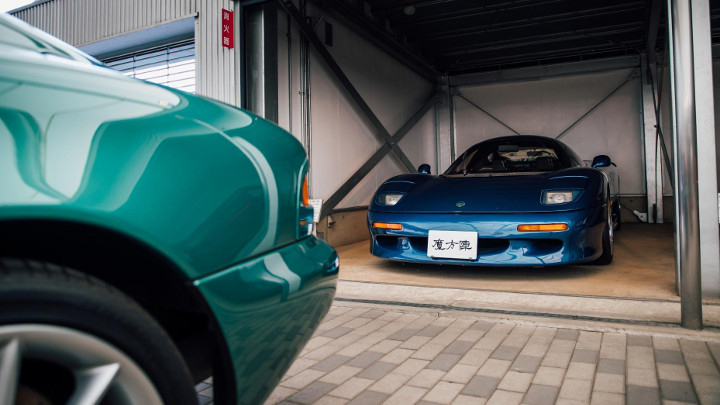 It was just last week we told you that only 53 XJR-15s were ever produced. Now we've seen two in as many weeks. Rare doesn't appear to be a word that translates well in Japanese.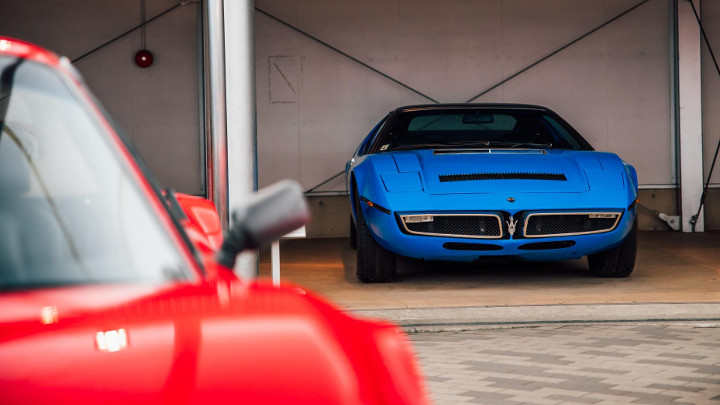 Iconic Italian design shrouded in primary-school paint colors. That's going straight in our basket.
The Porsche 959 was first born in 1983 as a race car, and what you see here is a homologation special—one of those road cars that only exists so that a manufacturer can qualify to enter their race car in a particular series. The series in question was Group B rallying, and by the time the race car was ready, it was a) too heavy compared to the Lancia Delta Integrale, and b) the series had been closed down. Nonetheless, Porsche had committed to producing the 959 road car to get through the FIA regulations. It did rally in the end: Porsche put it in the Paris-Dakar in 1986, which it promptly failed to finish before going on to claim first, second, and sixth the next year.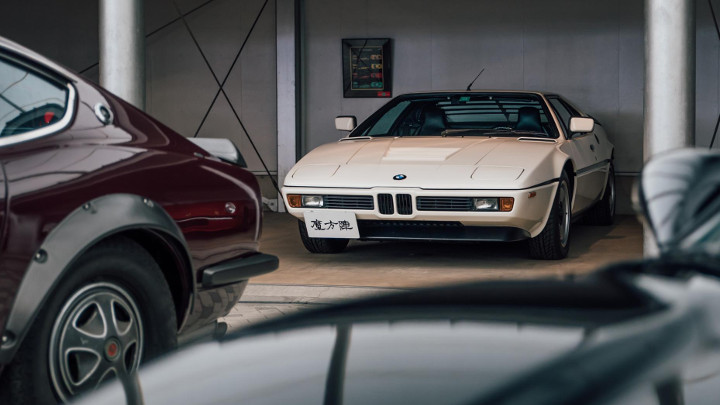 The M division's first all-out road car and BMW's only ever supercar—the M1. By all accounts, the birth of the M1 was complex, painful, and expensive. Either way, we want this wedge badly.
Who agrees that we need Italian cars like this back in our lives again?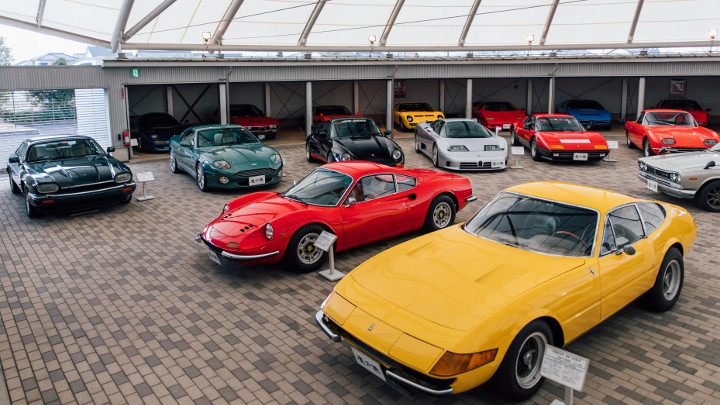 Diversity, defined.
The Jaguar E-Type looked great in the '60s, and it still looks great now. Actually, in a world of blobby SUVs, it looks even better.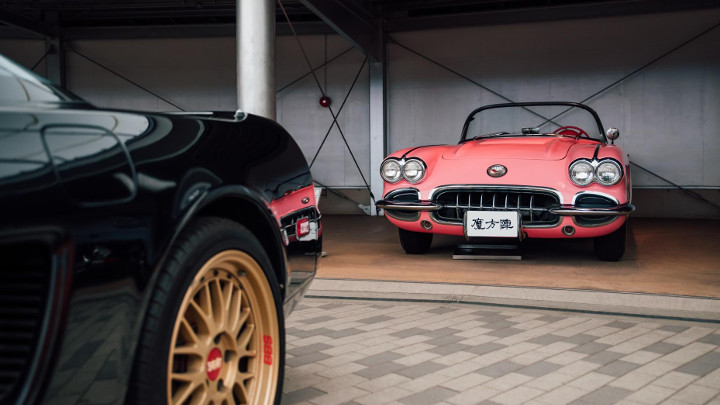 This month's Instagram influencers' flavor of choice: a flamingo-pink Corvette.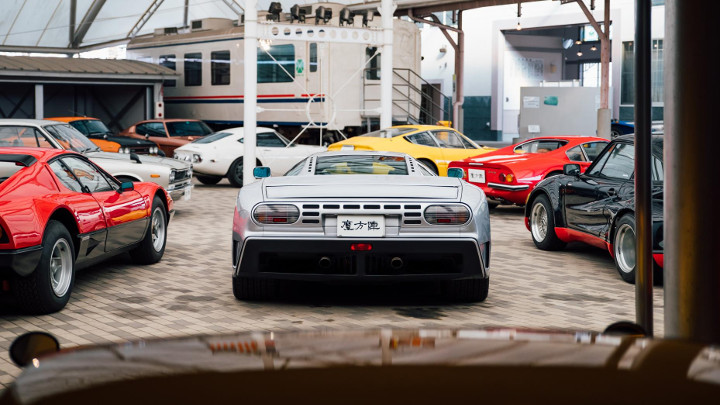 Long before the Bugatti Chiron and Veyron came swinging with their monster quad-turbo engines came the EB110. And it was fast, and excellent.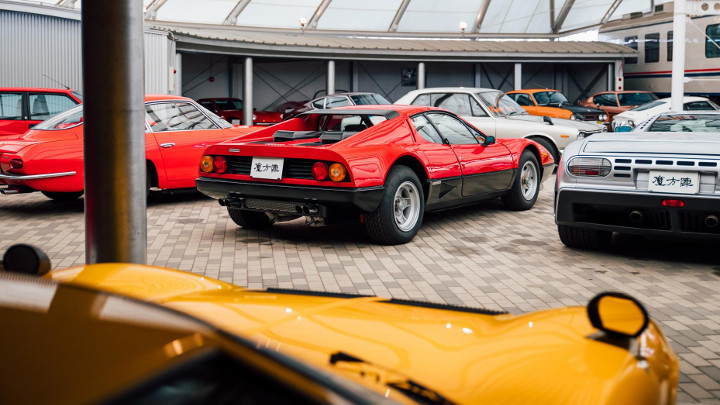 On a sliding scale of cool Ferraris, where would you put this?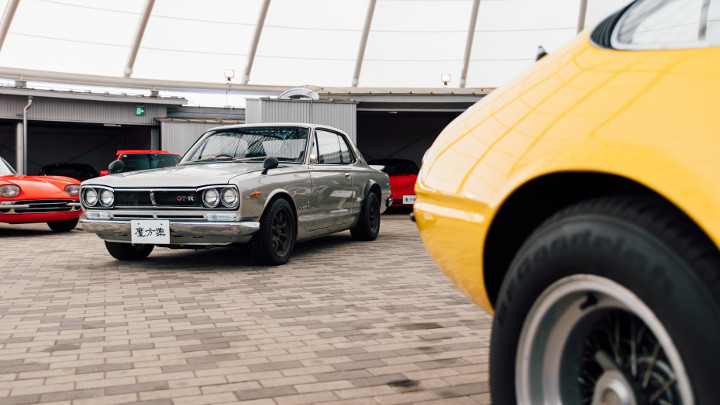 GT-R genesis: a 1971 Skyline GT-R. Also known as a KPGC10 or, for many, simply Hakosuka ('hako' for box-shaped, 'suka' as an abbreviation of Skyline in Japanese).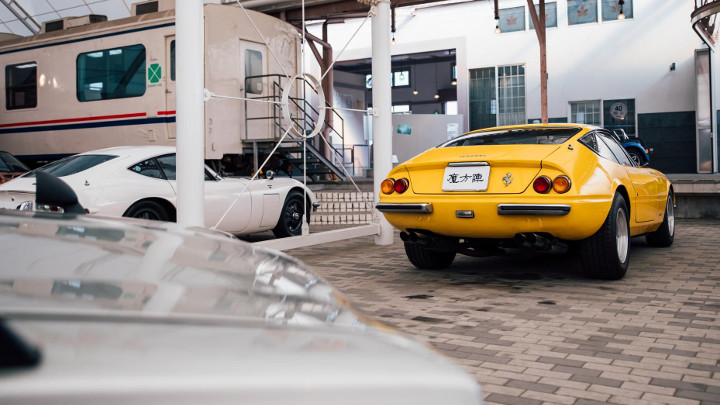 There can't be many yellow Daytonas out there, but here is one.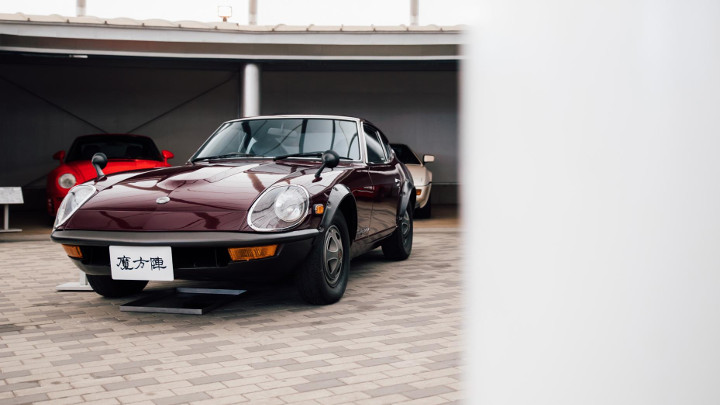 Z is the coolest letter in the alphabet. So Z cars are automatically cool.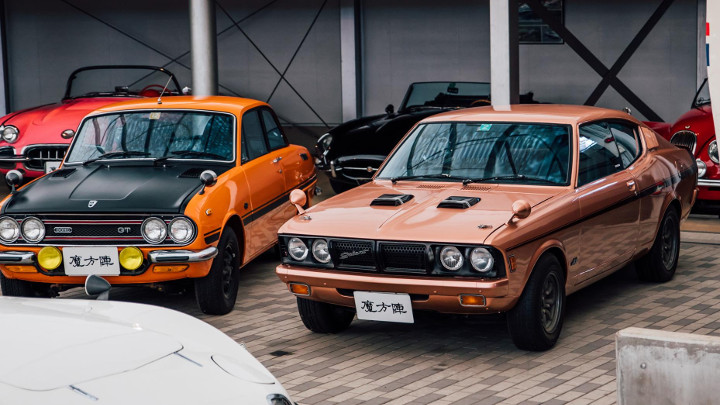 The Mitsubishi Colt Galant GTO, which stands for 'Gran Turismo Omologato.' Not 'Great Tuna Obsessive,' as we thought.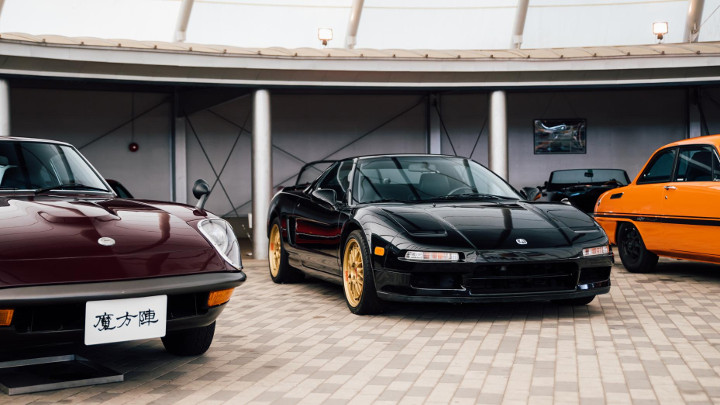 Black paint with gold BBS wheels. There's not been a better combination since Kenan met Kel.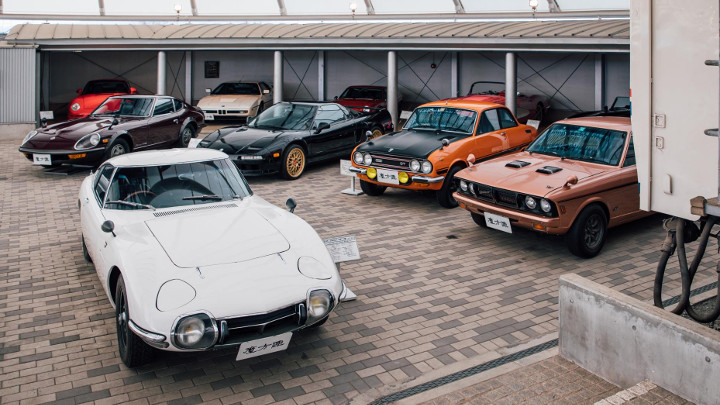 Beautiful thing, isn't it? The thing up front, the 2000GT. It was a collaboration between Toyota and Yamaha, and announced the Japanese firm onto the world stage.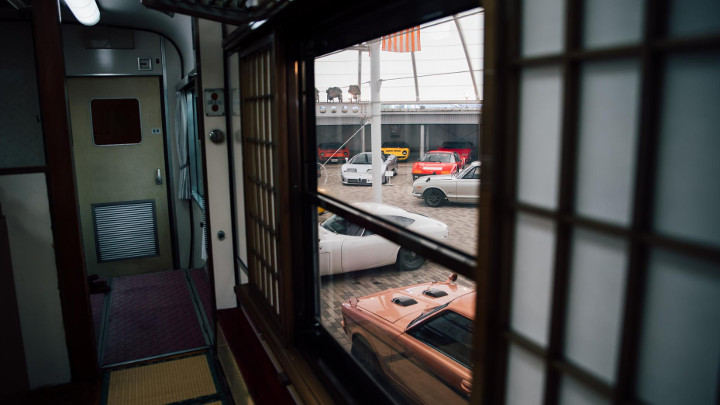 All of the cars you've seen so far are in a museum in an old railway station, complete with its own viewing carriage. How Japanese. What follows are some wild stuff on the streets.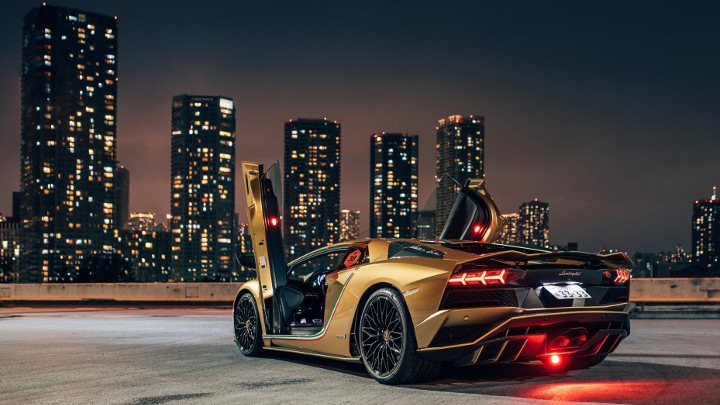 Everything is better in Japan. This is Tatsumi service station. It stands five stories above the raging Wangan, and architecturally, the structure is amazing. With the sprawling Ariake neighborhood twinkling perfectly behind, for a second, reality appears to be Photoshopped. Especially when you put a gold Lamborghini Aventador S in front of it. But there's also something special in the driver's seat...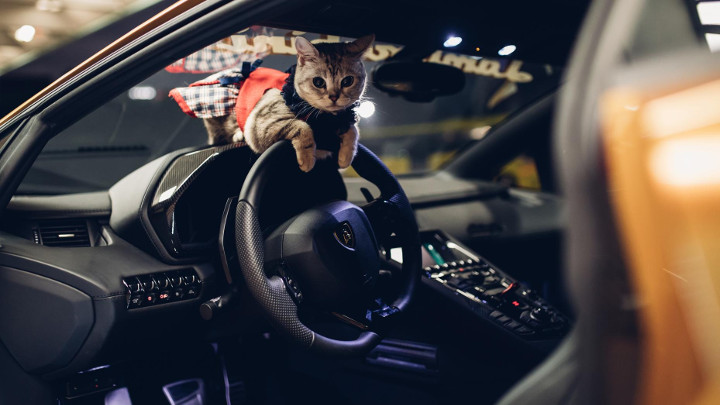 Yes, that is a cat. Not just any cat, it is...Lambo cat. A proper feline petrolhead complete with its own dress. Feel free to pinch yourself.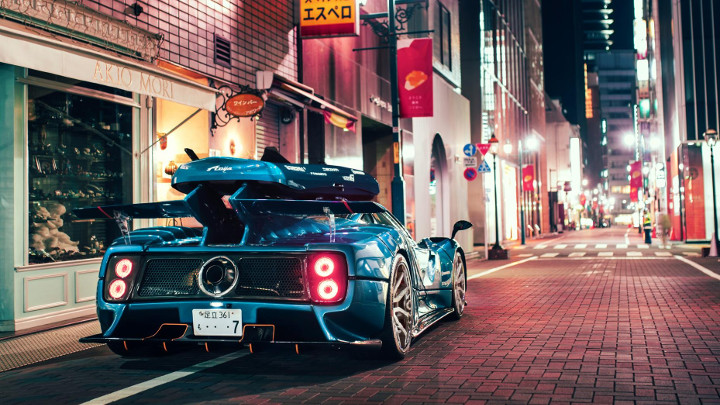 Keep pinching. Because yes, that is a Zonda with a roof box integrated spoiler.
The Porsche 956/962C is arguably the most successful race car in the history of 24 Hours Le Mans. But Schuppan built six for the road and this is one. It's not the only 962 that's hit the streets of Japan either, as there's also this one we had a go in.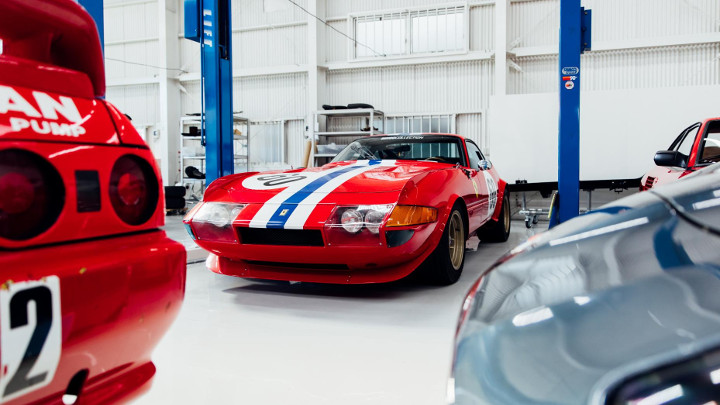 Thought the Pista was the only Ferrari that could wear its stripes well? Think again.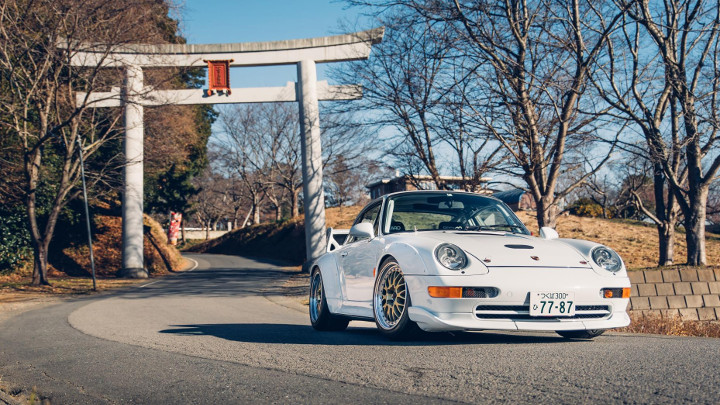 People talk about race cars for the road. And then there are the people who actually put race cars on the road.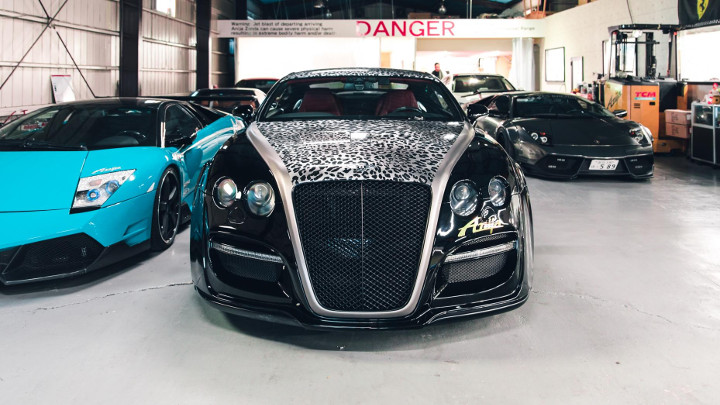 Just what the doctor ordered: more grille. Not.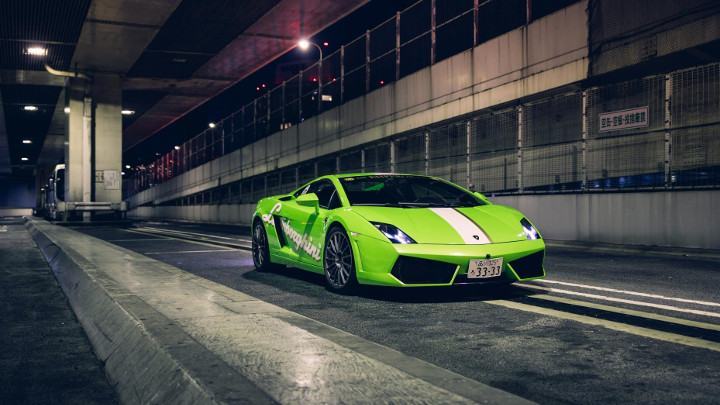 The Lamborghini Gallardo LP550-2 is a car designed with very specific tastes in mind. People who like sideways. Valentino Balboni, the Lambo test driver after whom the LP550-2 was named, liked sideways.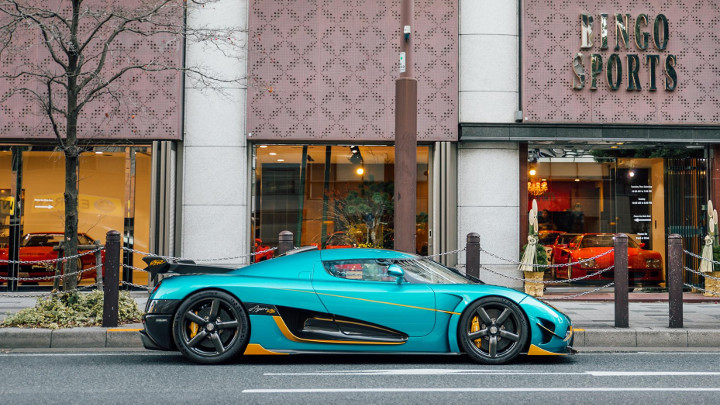 A casually street-parked Koenigsegg Agera RS. Y'know a car that has managed to go from 0-400kph-0 in 36.44ssec. That's over 5sec quicker than the 0-400kph-0 time posted by the mighty Bugatti Chiron.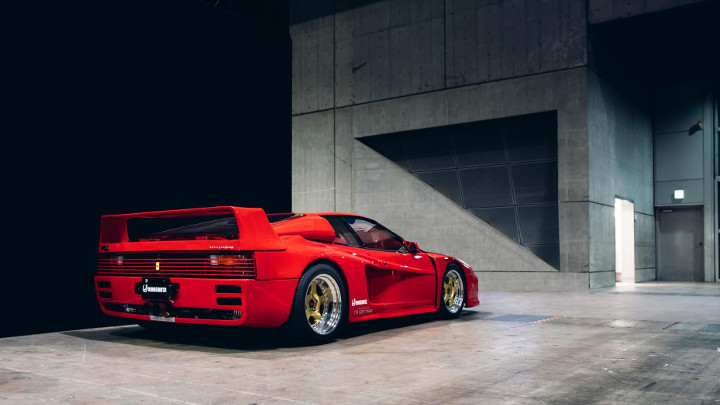 Remember how we started the gallery with crazy '90s tuner, Koenig? Well, that's exactly how we're going to end. With this splendid Testarossa.
NOTE: This article first appeared on TopGear.com. Minor edits have been made.