For the last few years, there's been a lighthearted ding-dong between a few car companies as to who'd crack 300mph (482.8kph) first. It's largely been a three-way fight, with Bugatti, Hennessey and Koenigsegg all putting irons in the fire. SSC has chimed in recently, claiming its Tuatara could be one of the first to hit the consecrated velocity of three hundy.
A lot of the time, this felt like talk—pre-fight hype—and brought with it many, many doubters. Large pockets of the industry and Internet claimed it wasn't possible; the tires would explode, there'd be nowhere to do it, and if you did find somewhere, you'd need a gazillion horsepower to make it happen.
Then, out of nowhere, Bugatti smashed through the 300mph barrier on August 2, 2019, when Andy Wallace hit a vmax of 304.77mph (490.48kph). Straight after this momentous achievement, Bugatti boss Stephan Winkelmann announced Bugatti would withdraw from the competition to produce the fastest serial production cars. Talk about a mic drop.
Where does this leave the rest of the playing field? Here's what John Hennessey had to say when he spoke to us exclusively after the run.
"I was in Arizona when I heard the news of Bugatti's 300mph run," Hennessey told Top Gear. "I've been waiting for Bugatti to run a big number and I'm impressed with the speed. I thought there was a chance that the guys from Wolfsburg/Molsheim might try something like this, but felt that it probably would not happen until 2020. However, I'm surprised Bugatti did not run both directions."
ADVERTISEMENT - CONTINUE READING BELOW ↓
Ah, yes. The whole two-run thing. Bugatti's run was verified by the TÜV—Germany's Technical Inspection Association—not Guinness. This meant Wallace and the prototype Chiron superseded previous really, really fast runs from SSC (256.18mph two-way average, 2007), Hennessey (270.49mph, 2013) and Koenigsegg (284.55mph vmax, 277.87mph two-way average, 2017) as well as punching through the mythical 300mph target. But the feat wouldn't be printed in the Guinness World Records because it wasn't a two-way run. Hennessey knows this criticism very well, as he's had it fired back at him after his Venom GT ran at the Kennedy Space Center in 2014.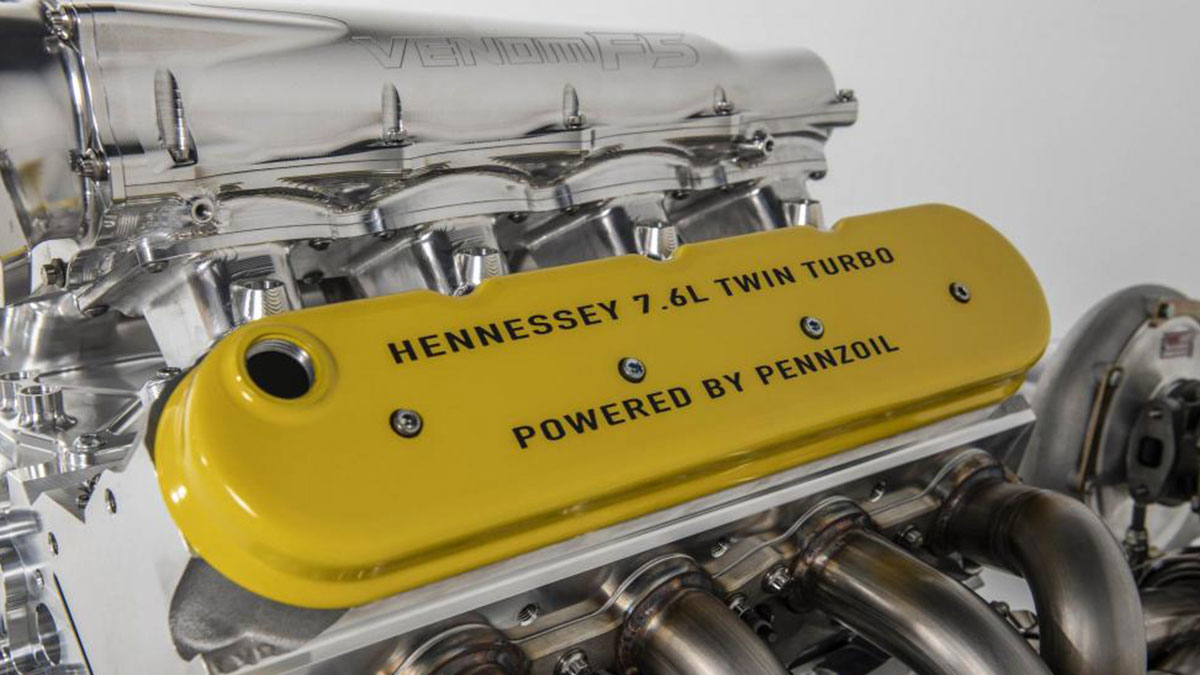 Saying that, Hennessey also has his reservations about the power figure that Bugatti claims for the run.
"I'm really intrigued by how much horsepower Bugatti's engine was really making on the run. To run 40mph+ faster than the Chiron Sport that Top Gear tested on the same track would take a lot more than a 100hp bump, lowered suspension, and some rear aero adjustments," he noted. "We're guessing that their one-off Chiron was pushing closer to 2,000hp. Saying that, I am most impressed by Michelin. How that team was able to validate a tire capable of 300mph+ is great. We knew that their tires were capable of this and Bugatti helped them prove it."
ADVERTISEMENT - CONTINUE READING BELOW ↓
Recommended Videos
But now Bugatti has thrown up the peace signs and exited stage right from the 300mph campaign, how does this change Hennessey's approach? After all, no one really remembers the second person to get to 300mph, right?
"This news changes nothing for us," he responded. "I believe that the race to a production-series 300mph (with a two-way average speed) road car is still on, and that this title remains up for grabs. Our goal is still to build the fastest and most exciting road car with the best power-to-weight ratio. F5 will be at least 450kg lighter than the Chiron, and will have more power than they are claiming. We can beat it and have a couple of highways in the USA where we think we would have enough room to hit our absolute top speed, but we would prefer to do this in Texas, if possible."
So, when can we expect a response from Hennessey and the 1,600hp twin-turbo V8 hypercar? "When we feel that the Venom F5 is ready. The first all-new carbon-fiber chassis is currently being constructed, which you'll see by the end of the year," he said.
As Bugatti has retired from the heavyweight division of speed, who does Hennessey now see as its main competitor? Koenigsegg or SSC? "Koenigsegg," he replied emphatically. "It builds beautiful and fast cars. And when the guys from Angelholm go out to set a speed record they do it the right way. So, we congratulate our friends at Bugatti on reaching an amazing speed. But as a Bugatti executive once told me: 'Next time, be sure to run in both directions.'"
ADVERTISEMENT - CONTINUE READING BELOW ↓
Ooooh...I wonder if Bugatti can feel that burn across the Atlantic?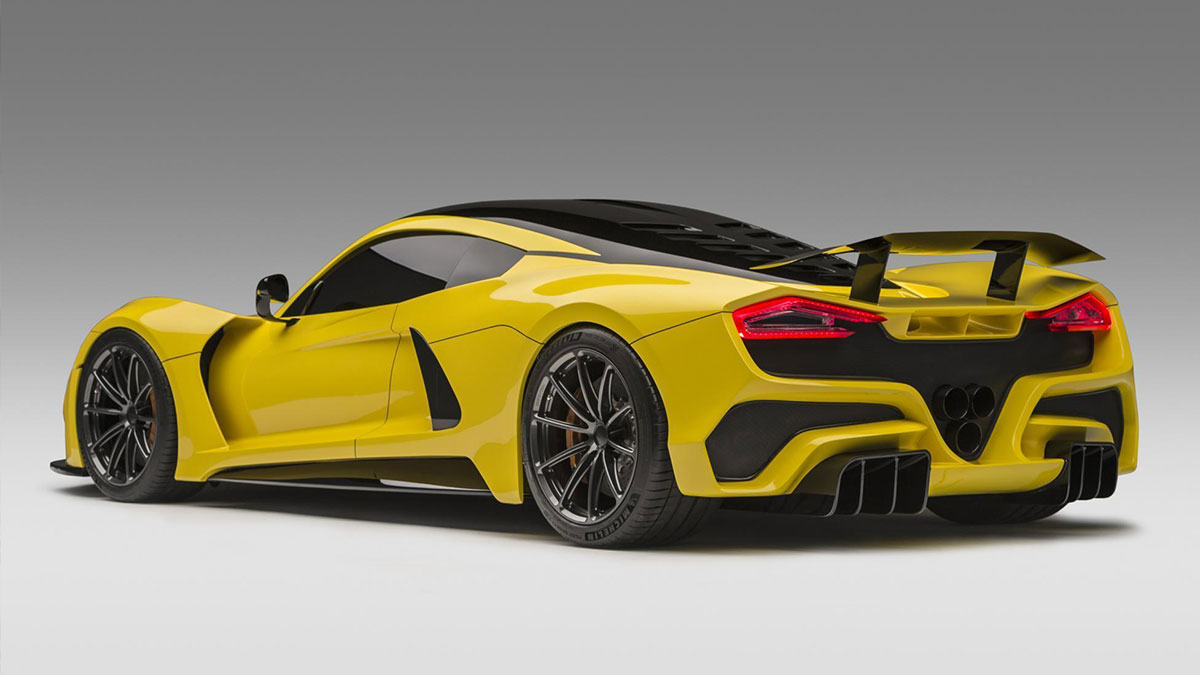 NOTE: This article first appeared on TopGear.com. Minor edits have been made.