It's true, the fabulous Benz we present for your viewing pleasure is likely beyond the reach of mere mortals. So instead, we present it simply for your viewing pleasure.
This is a 1958 Mercedes-Benz 300SL Roadster once owned by a gentleman named Juan Manuel Fangio, and now being offered under private sale by RM Sotheby's. Not an auction, private sale; indeed, RM declined to give TopGear.com a price for this potentially priceless Benz, such is its value.
Because of course, Juan Manuel Fangio is widely considered to be one of the most talented, successful, and brilliant Formula 1 drivers to have ever done it. The five-time F1 world champion was the dominant figure as F1 came to life in the '50s, having driven for all the Italian greats.
And the German one. He joined Mercedes-Benz as a factory driver in 1954—where he won his second title—and 1955 where he raced alongside Sir Stirling. Such was his bond with Merc, the team gifted this glorious SL to him as a retirement present and gave it to him in time for his 47th birthday. Certainly beats getting a naff watch and a bottle of cheap bubbly.
ADVERTISEMENT - CONTINUE READING BELOW ↓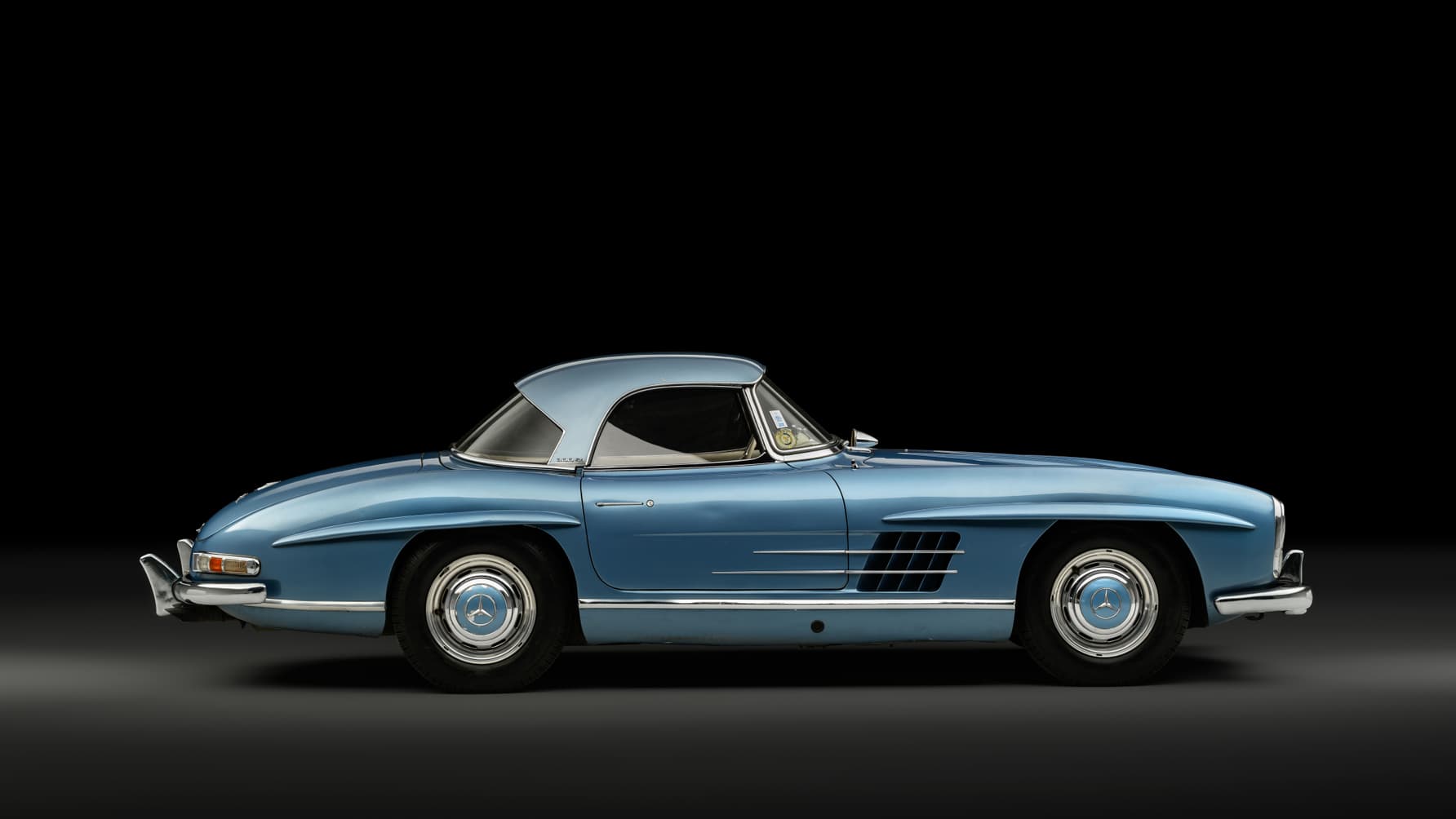 We're told Fangio adored his new prize. "El Maestro is pictured on many occasions behind the wheel of the car with its roof down," RM tells us. Apparently, he received the car in England… and immediately went on a tour of Europe with his girlfriend. Indeed, it's reckoned that Fangio put most of the 300 SL's 72,951km mileage on himself.
As a Merc ambassador, he'd continue to use the car in his native Argentina, and he was "known to travel between appointments in his beloved 300 SL." So special was the car, Fangio's nephew remarked that the car "marked my childhood, it is a car that awakened special feelings in me. That car identified my uncle after his retirement." It would later live a life in the Fangio Museum in the big man's 'twilight years.'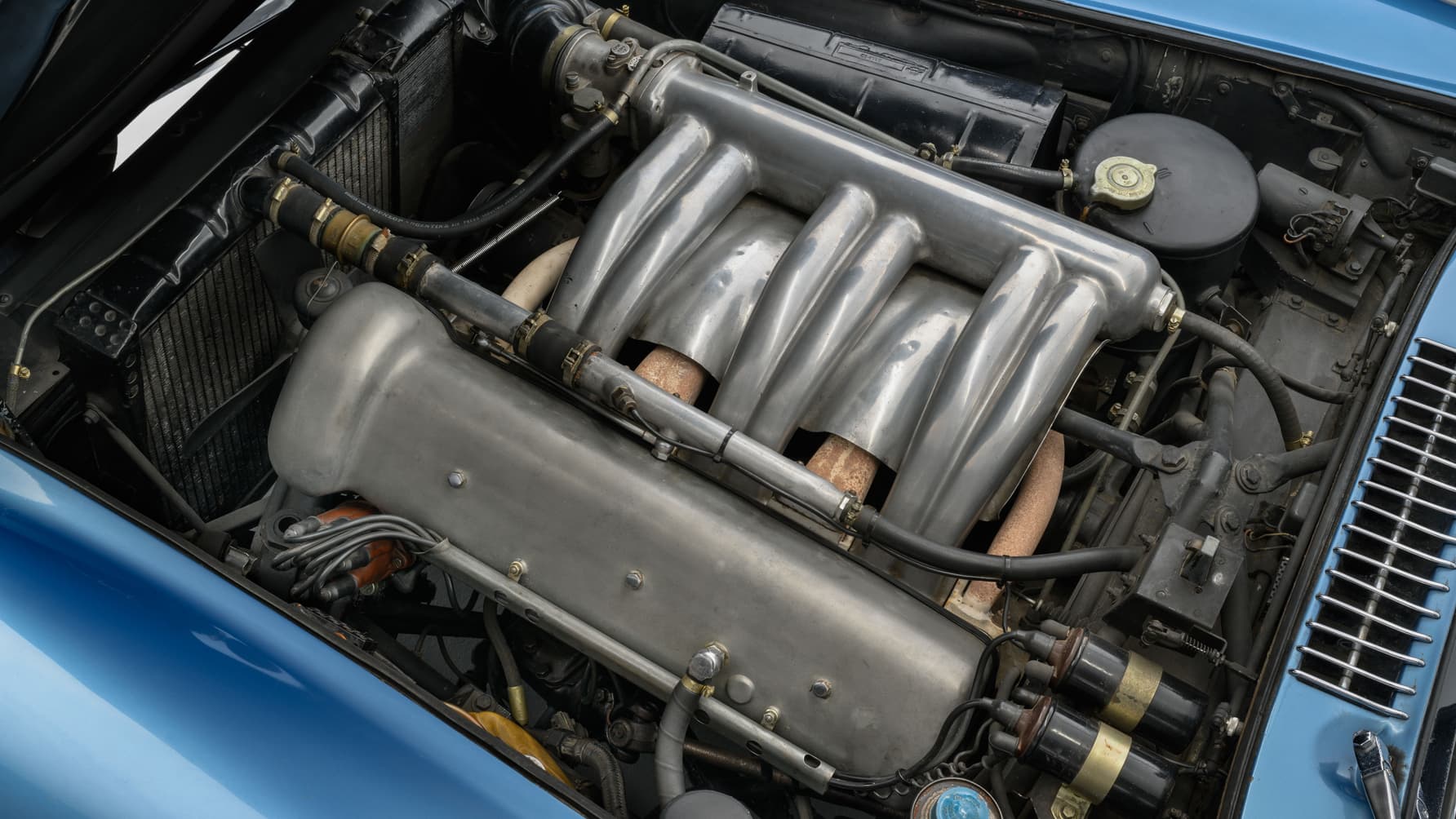 ADVERTISEMENT - CONTINUE READING BELOW ↓
Recommended Videos
The car features the original 3.0-liter straight-six engine, chassis, gearbox, diff and hardtop, and as you'll spot from the images, the cream leather interior remains as Fangio left it. What you'd diplomatically call 'original' condition. It has never ventured outside Fangio family ownership. And it even comes with Fangio's suitcase.
While you daydream about the road trips you'd undertake in his old SL, perhaps you'd like to venture a guess as to how much it might be worth…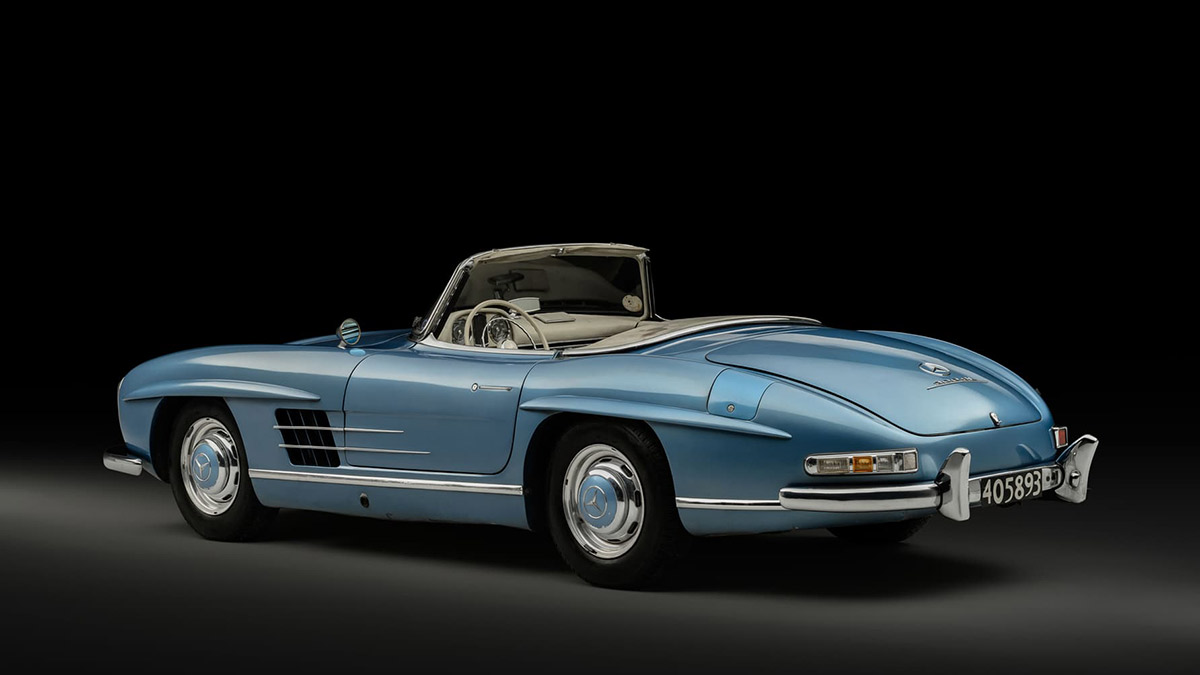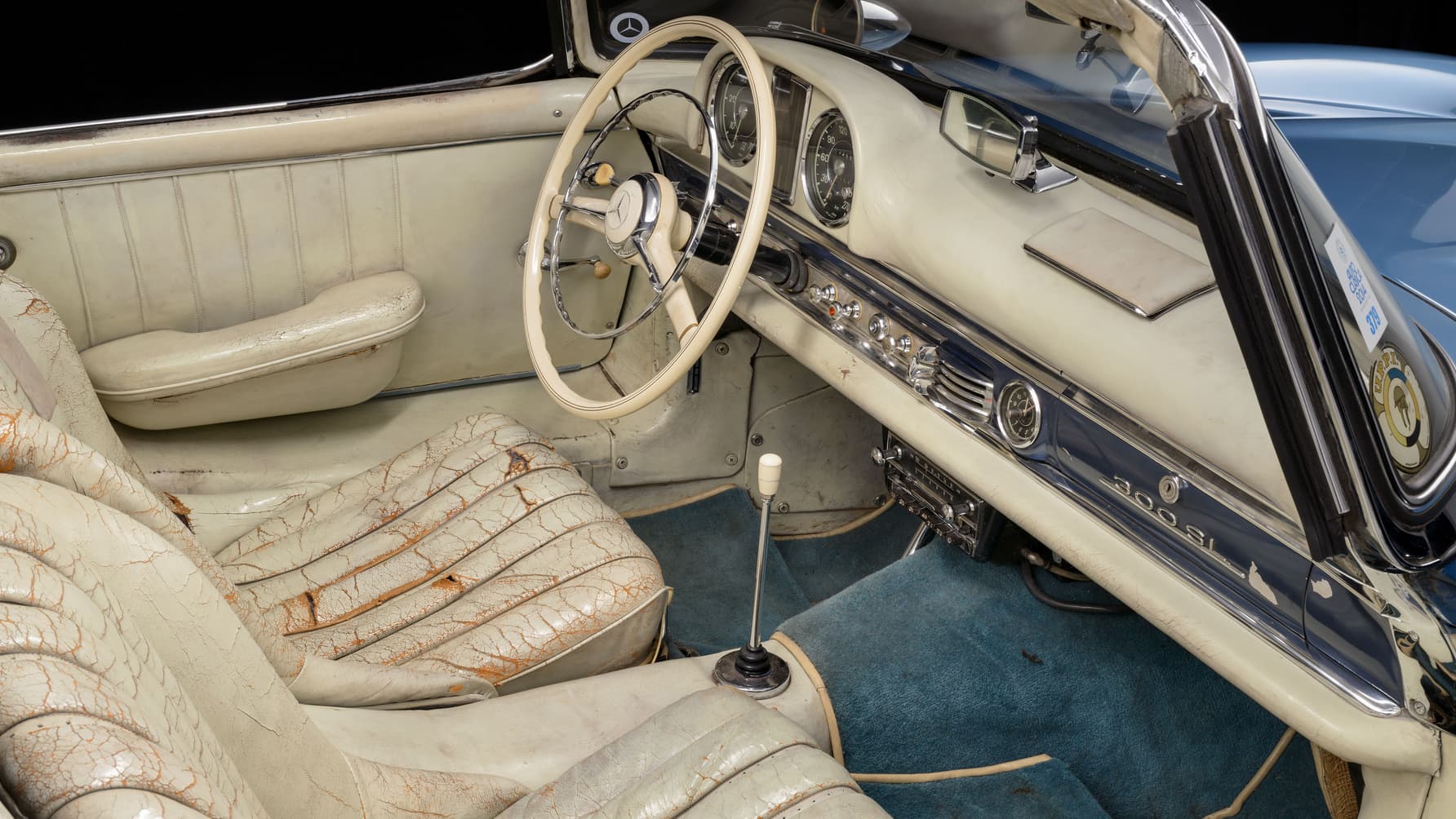 ADVERTISEMENT - CONTINUE READING BELOW ↓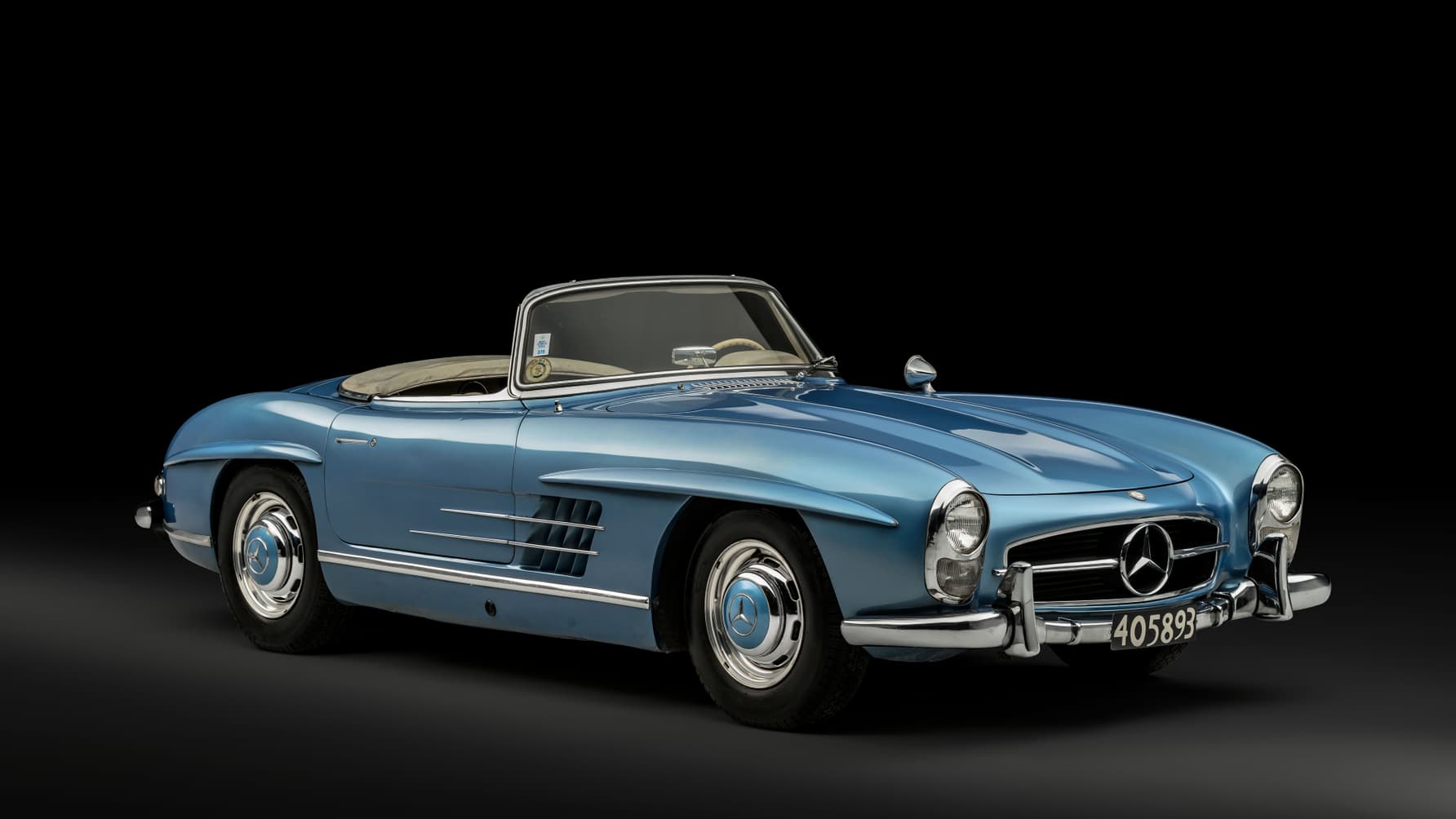 NOTE: This article first appeared on TopGear.com. Minor edits have been made.