I'm driving a box van across a muddy field in hot, muggy weather, mud sloshing past the wheels as we crawl across ditches that would strand a lesser van. Most other times, I'd be worried about having to get out and push once we get stuck, but I've got the transfer-case selector locked into four-wheel drive, and I've got the legendary Georges Ramirez giving me spotting directions from the passenger seat. What would be a half-day of pushing, pulling, and moaning for a crew of several men with ropes is over in a few minutes as we clear the last of the muddy obstacles at the General's Farm in Tanauan, Batangas, and park our Kia K2500 4x4 at the end of the queue.
Yeah, we've done lots of off-road test drives in the past, but not in something like this.
Continue reading below ↓
Recommended Videos
Since taking over in late 2018, AC Industrials has been remolding Kia into an integral part of its multi-brand line up. In a serendipitous turn of events (translation: lucky coincidence), Kia globally has also undergone a change in corporate identity this year, helping double-boost the brand. Sales have been brisk for this new Kia, with the Soluto, the Seltos, and the Stonic providing a new generation of buyers with affordable and high-quality transportation. But one of the biggest sales drivers for the brand is the K2500. As expected, because there's nothing else like it on the market.
As explained by Manny Aligada, president of Kia Philippines, with the reopening economy, there are opportunities for growth for the brand, especially as business and agri-business concerns start expanding operations once again, and business fleets start replacing vehicles that have broken down from the extra duty cycles imposed by pandemic restrictions. Running extra trips due to passenger limits and suffering from poor maintenance during the worst of the lockdown was a major issue for many. And not just for small and medium businesses, but for government units as well.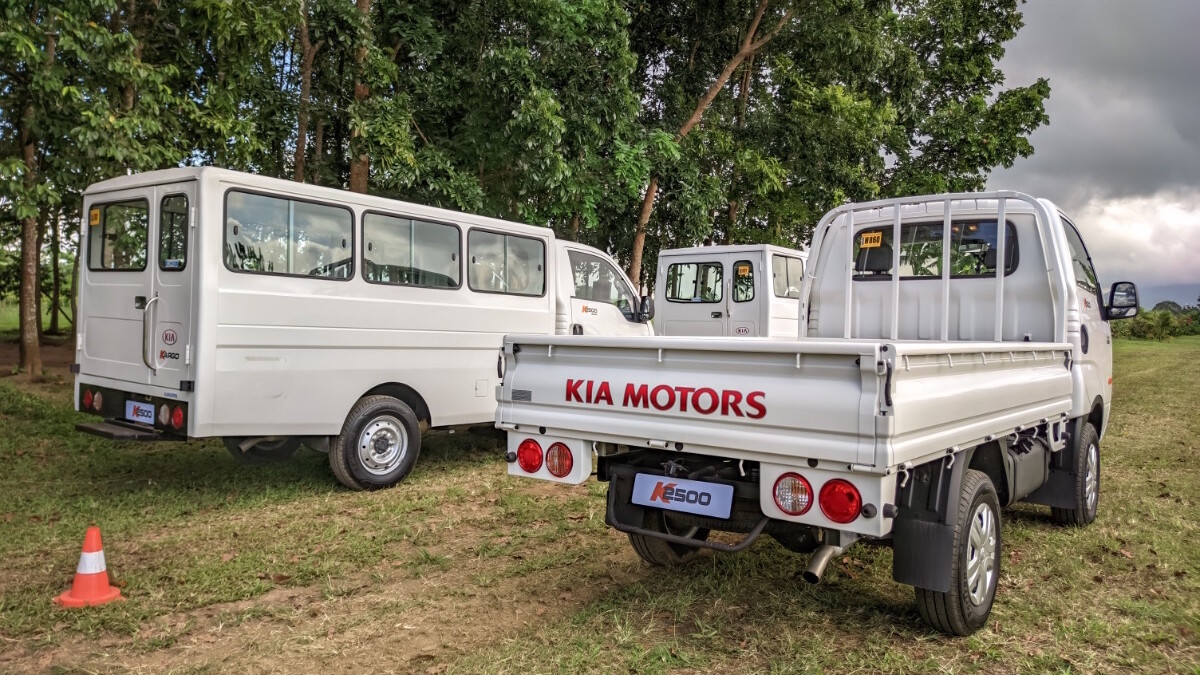 And this is where the K2500 shines: Starting at just P970,000 for a 4x4 cab-and-chassis, and with a selection of dropside, full-box, and dual-cab dropside bodies, it can be adapted to any purpose you might imagine, from cargo and passenger to emergency rescue service.
It's this last configuration—the dual-cab dropside 4x4—that intrigues me most. Can this K2500 4x4 do as much as a 4x4 pickup?
Well, it will certainly keep you drier than a 4x4 pickup. As we climb into the cab for the test drive, I can't help but note how much higher it is than your standard truck. While a work-a-day 200mm minimum ground clearance is about average for off-roaders, the entire cab sits on top of the engine, the rear floor in particular being quite high. Legroom in the rear seats is hampered by the engine cover, but there's more than enough space for big-booted rescue workers, and you can take your feet out of your shoes and rest them on the shelf behind the driver. The external air-filter box sits at what would count as hood level on a pickup, but the positioning makes it easy to attach a snorkel for even more clearance.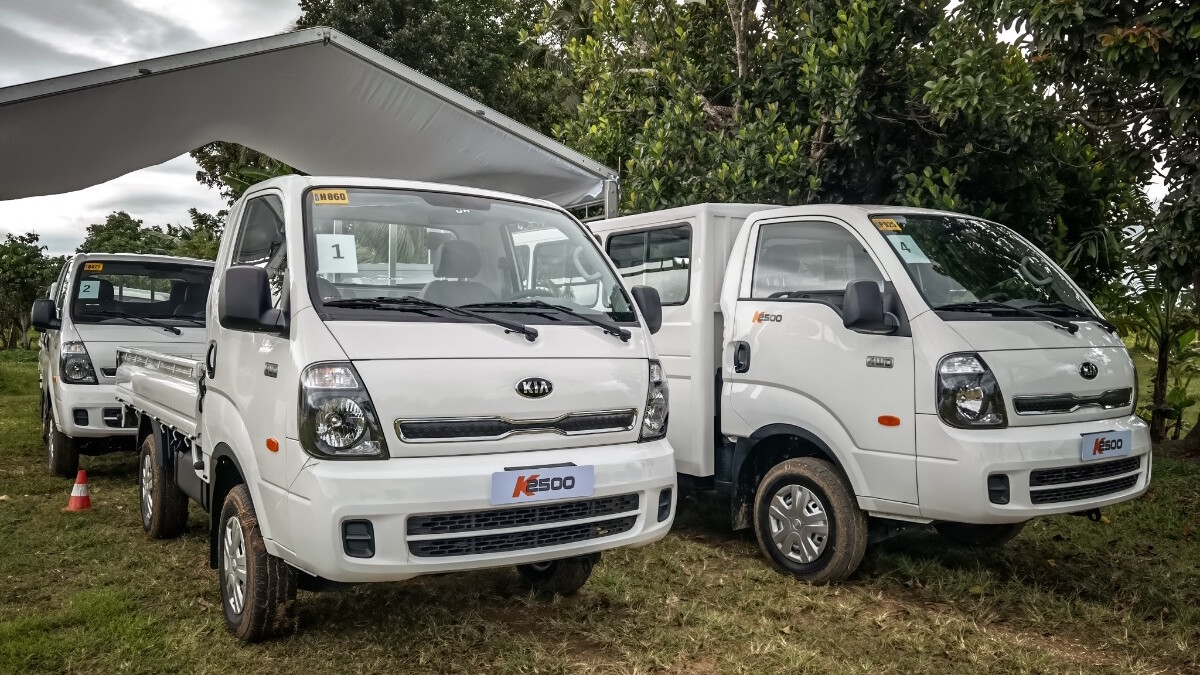 On our circuit around the farm, I'm impressed at how much more settled the ride of the 4x4 is than the 4x2 dropside we tested recently, thanks to the extra weight and hardware. There's no extra friction noticeable on the light six-speed manual transmission or the hydraulic clutch. The clutch is on the heavy side, but isn't as heavy as on some pickups I've driven over the past several years. Which is good, because, as we get to the heavily rutted and mud-filled portion of the trail, we're going to need it.
The Hankook Vantra LT tires on this truck—the exact same model as on the 4x2—were never meant for this kind of duty. Georges has me stop in a ditch to demonstrate that there really is no grip. But back up a bit, slot the shifter into first, and let off the clutch slowly, and the K2500 slowly but surely crawls through, all four tires churning methodically through the mud.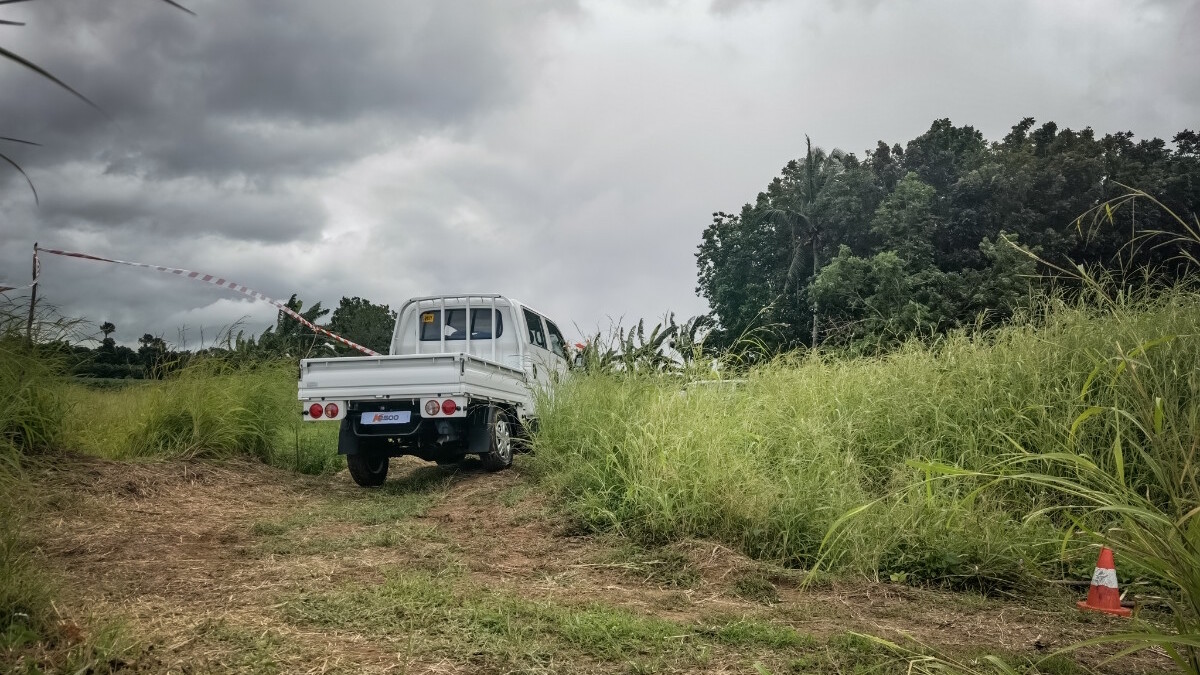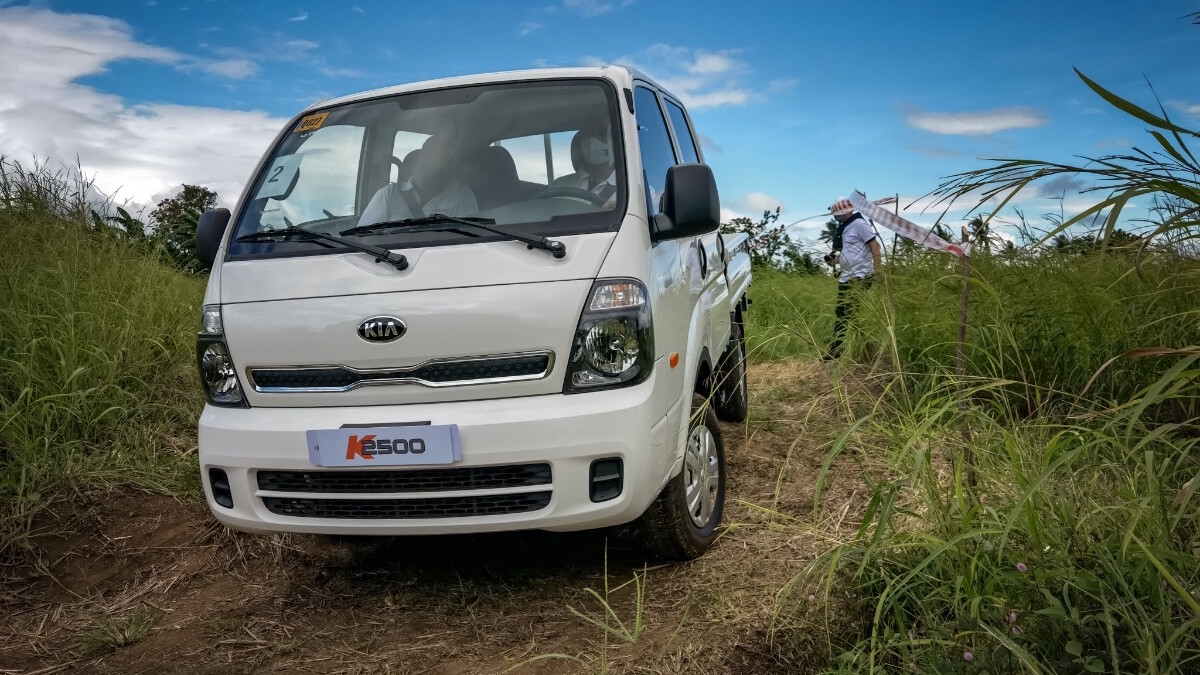 There's more axle articulation than you'd think was possible from a cargo van as we go over humps and ridges, but we still find ourselves three-wheeling through some sections of the track. Again, an undramatic exercise in rev modulation and steady steering adjustments gets us through. Pleasantly, kickback through the thin-rimmed steering wheel isn't violent, and at no times am I in danger of breaking a thumb. It's a rather mild exercise as off-roading goes, but for your standard FB or cargo van, several of those obstacles would be terminal show-stoppers. The 4x2 needed several hands to push it out of one of the smaller puddles on the course.
Overall, it's an impressive performance and quite an impressive truck. After doing the rounds with all the available variants, it becomes apparent that all the 4x4s ride much better than the 4x2s. You also get a fuel-economy meter, not present on the 4x2s, which tells you that the 4x4 Karga model gets 8-12km/L in mixed conditions on provincial roads and highways, despite the traffic and the mad dashes at triple-digit speeds to keep up with the convoy leaders. Not bad for a truck that can fit 30 whole balikbayan boxes in the rear box! The dropside option—which is imported fully-built, rather than retrofitted locally, like the box—allows for easy loading and unloading of large pallets and filling material. Even the double-cab dropside can load a 1,000-liter water tank easily. And those weigh a ton when full.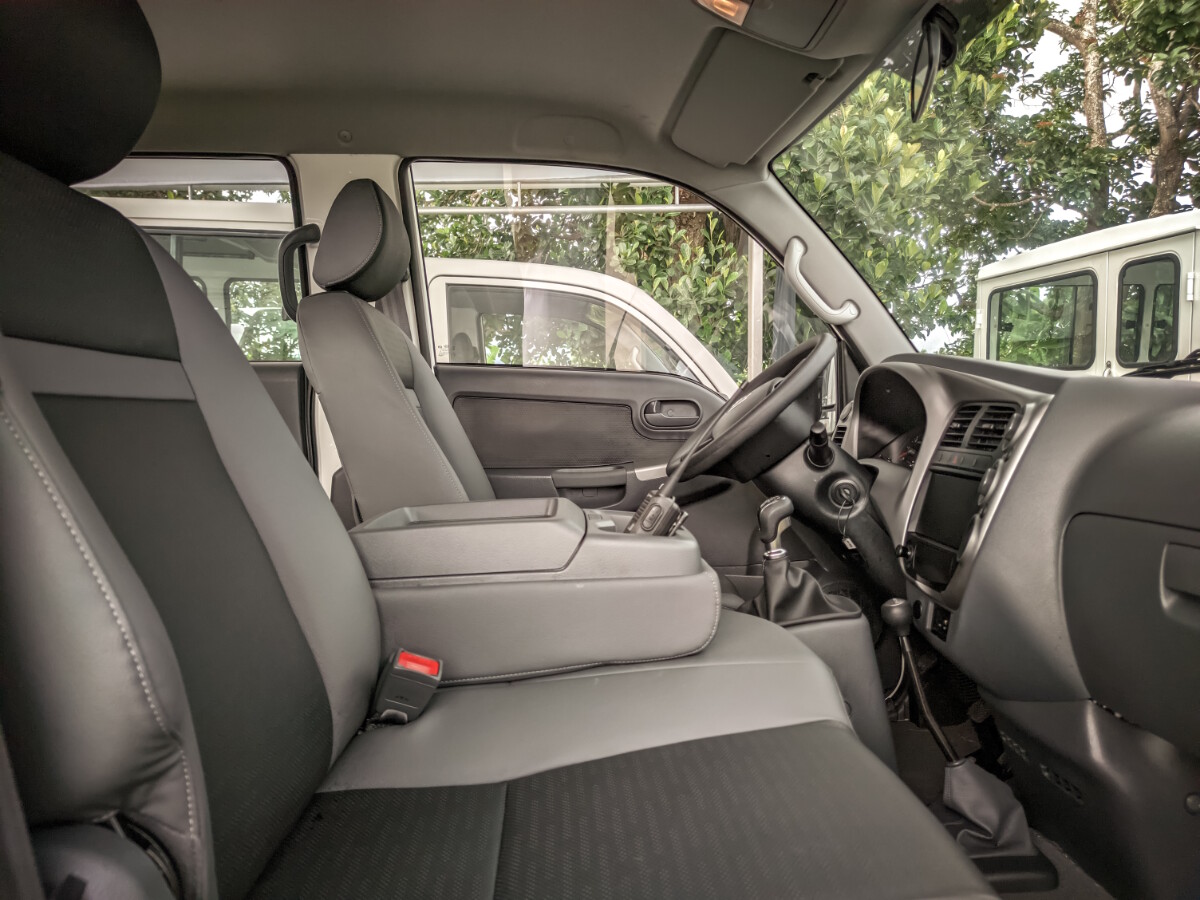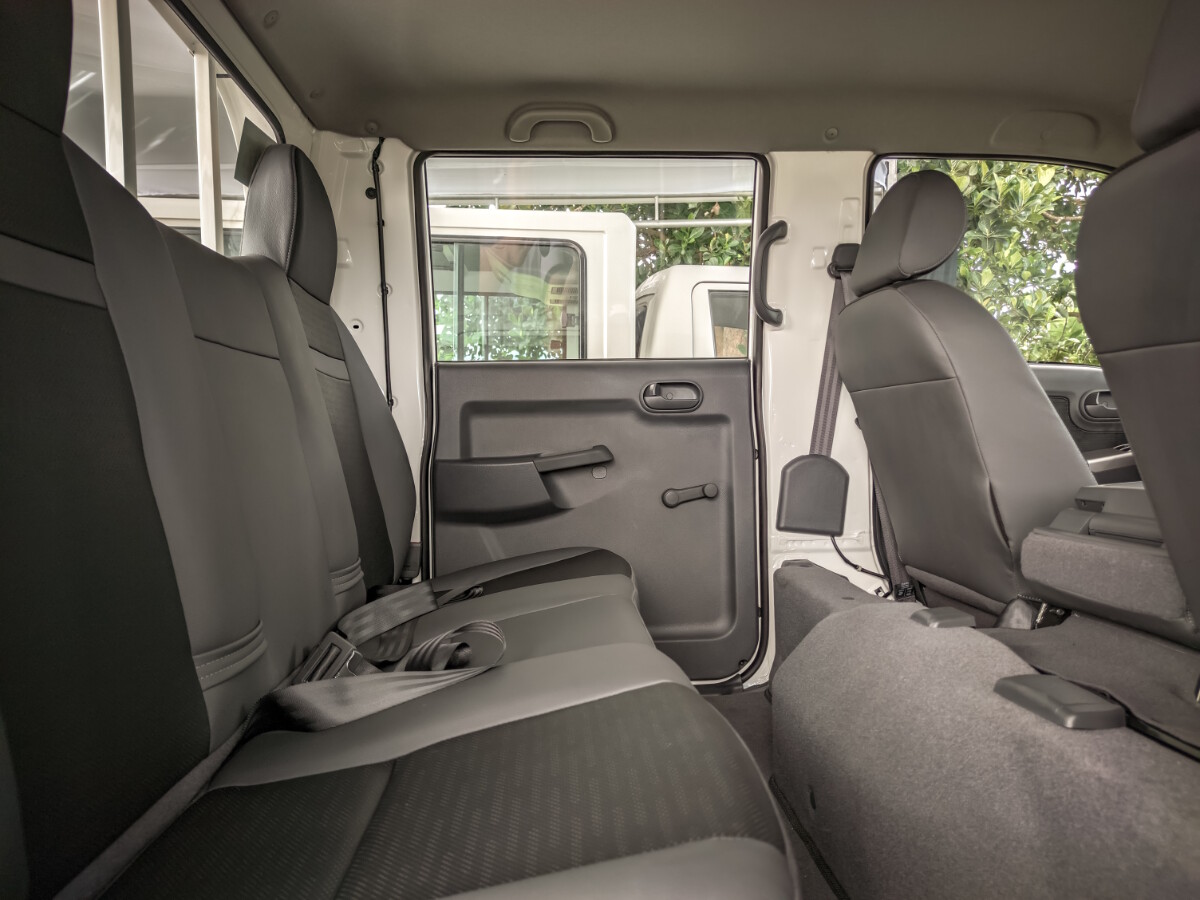 Thankfully, Kia recently increased the payload capacity of the K2500 to over 1.2 tons to cope with the weight, adding an extra helper spring to the rear axle. It won't win any awards for ride comfort, but with the greater chassis rigidity and noise isolation of the 4x4 dual-cab, it can almost pass for a regular car. Albeit one without a radio or Bluetooth, and needing the agility of a 25-five-year old kargador to climb into. Kia is eager to demonstrate its power and ease of use with a quick jaunt through the twisties leading up to and down from Tagaytay after a hearty lunch. But I'm driving the 4x2 this time, and I don't learn much I didn't already know from our official test drive of the 4x2 Karga. Long story short: lots of power, won't set you a foot wrong, but it's no replacement for an actual personal car.
But in the end, this isn't a personal car. Instead, it's a working vehicle, and a damn good one. With options for businesses and agencies that regularly need to shuttle people and materiel out into the wilderness. We still use one or two of the older K2700s at work, with the battle scars to attest to over a decade and a half of heavy labor. And if Kia has its way, businesses like ours will be upgrading to the more capable K2500 over the next year, as the economy reopens post-COVID.
Given what I've seen here, it's a mighty tempting proposition.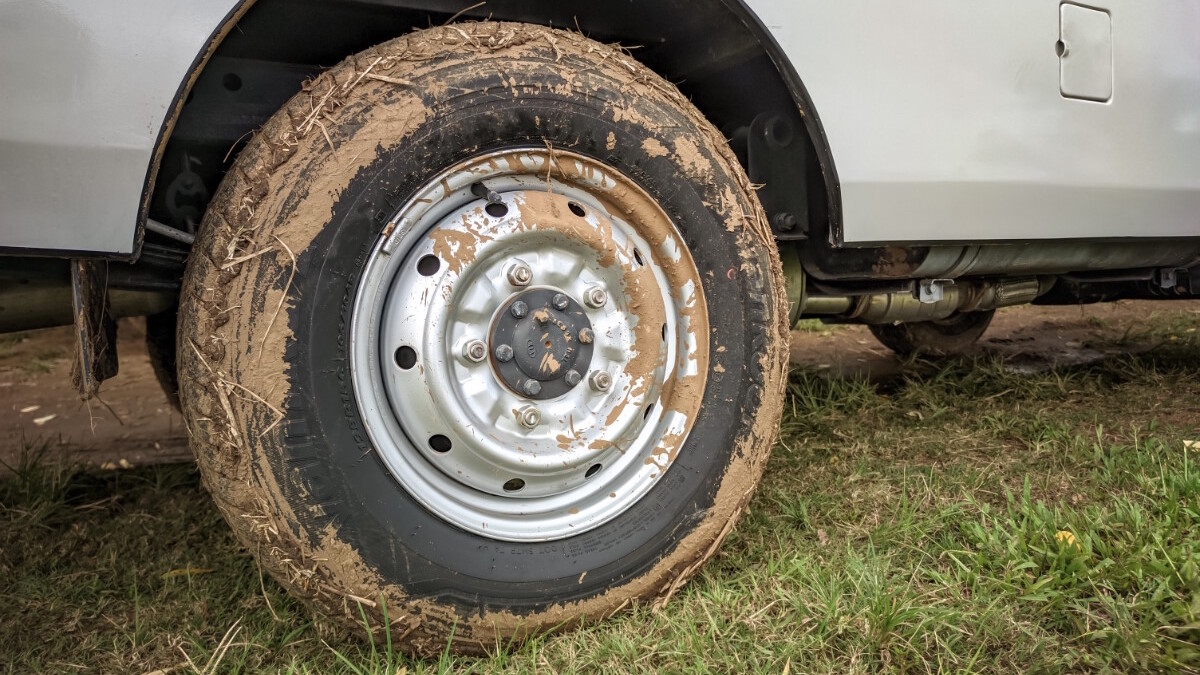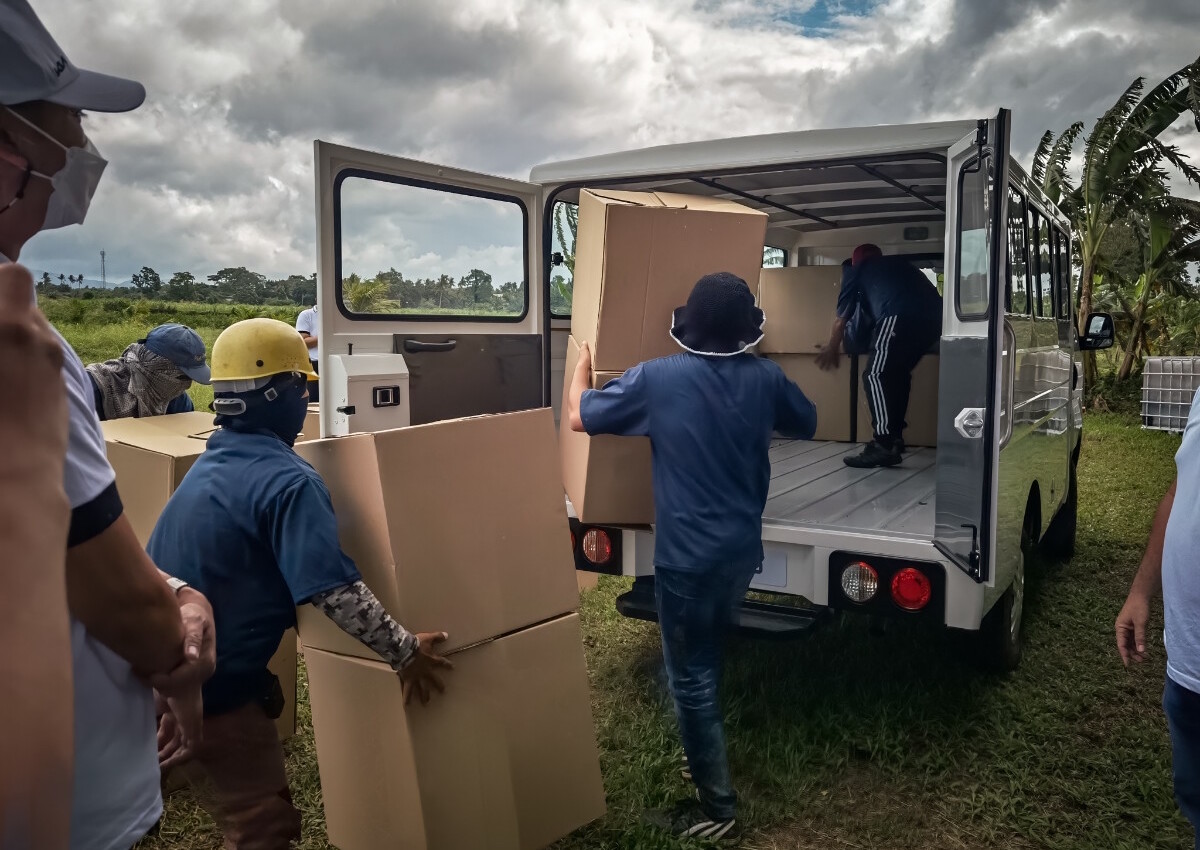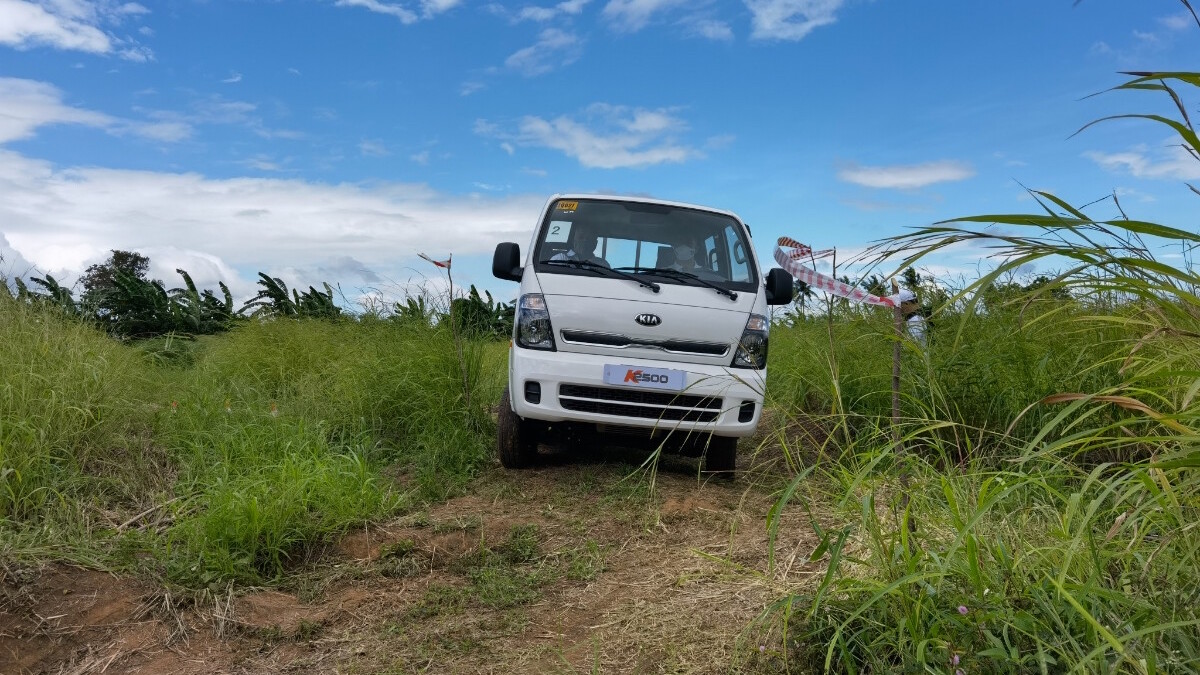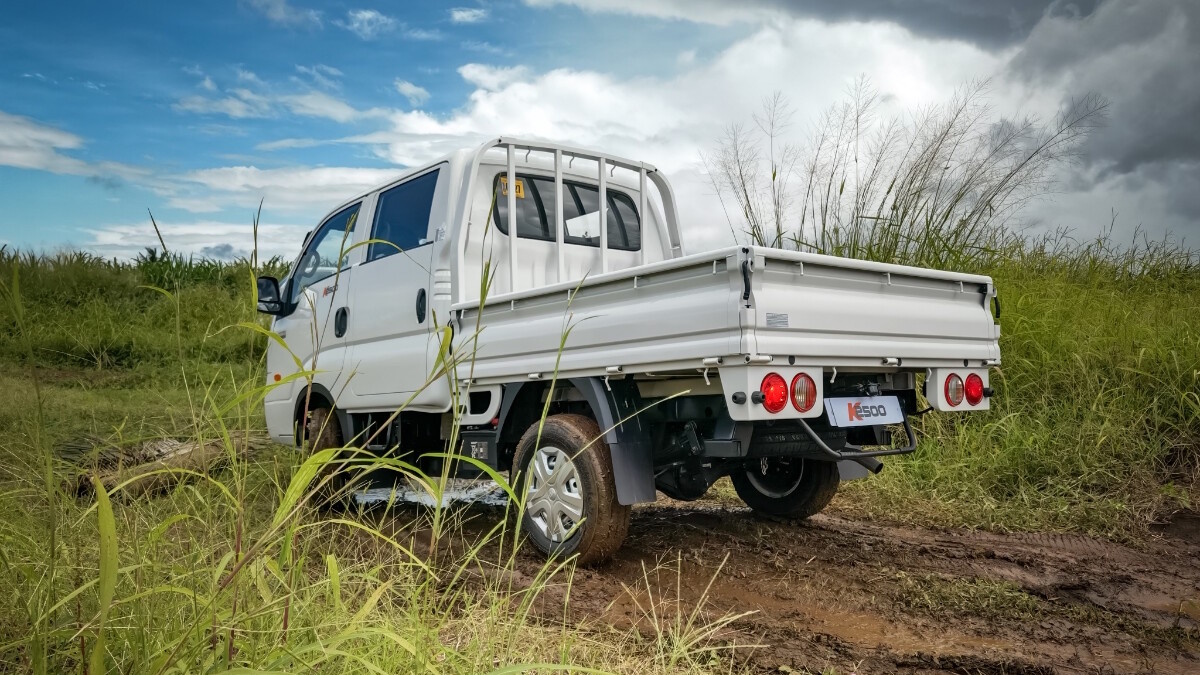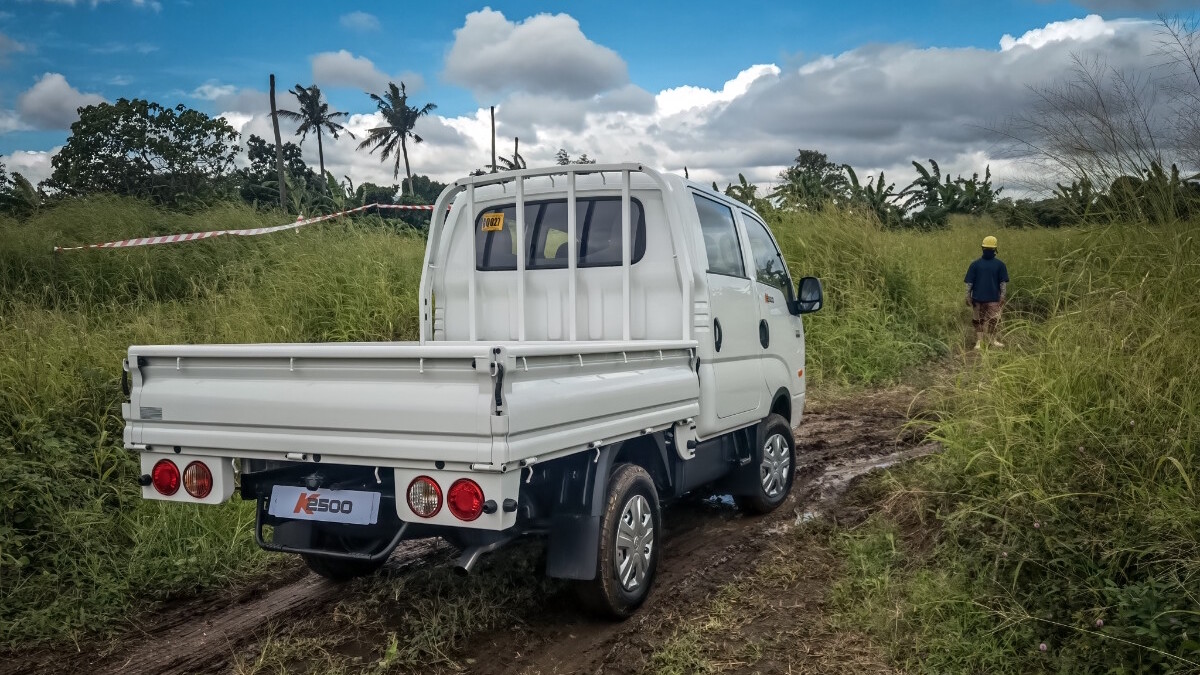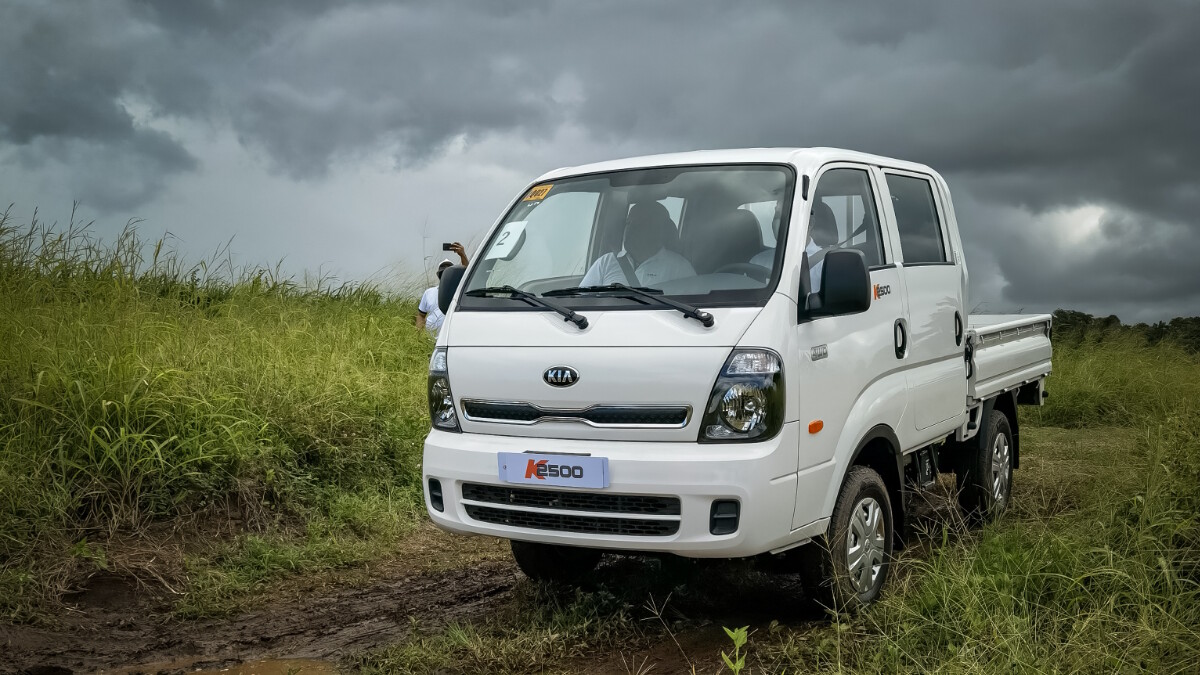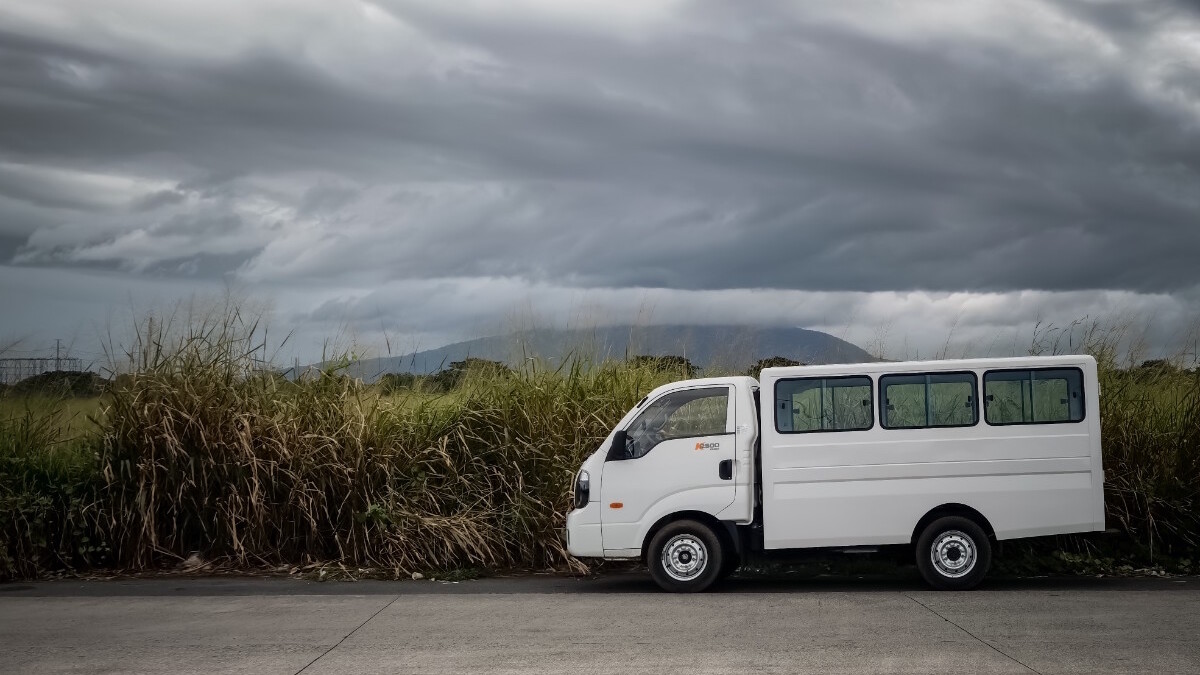 Top Gear Philippines is now on Quento! Click here to download the app and enjoy more articles and videos from Top Gear Philippines and your favorite websites.