Back at the 2020 Geneva International Motor Show that never happened, Koenigsegg was due to reveal the new world's fastest car. The show didn't happen, but Koenigsegg stole it, anyway. Sweden's premier purveyors of scramjet-quick carbon fiber revealed it was working on a wingless, finned, slippery-as-a-greased-ice-skate version of the Jesko hypercar, known as the Jesko Absolut.
We can only presume that, while the motoring world's a little quiet right now, Koenigsegg is continuing to beaver away at developing its 500kph+ special way up in Angelholm, because it's wheeled out the prototype for some beauty shots on its own private runway. Drink it in.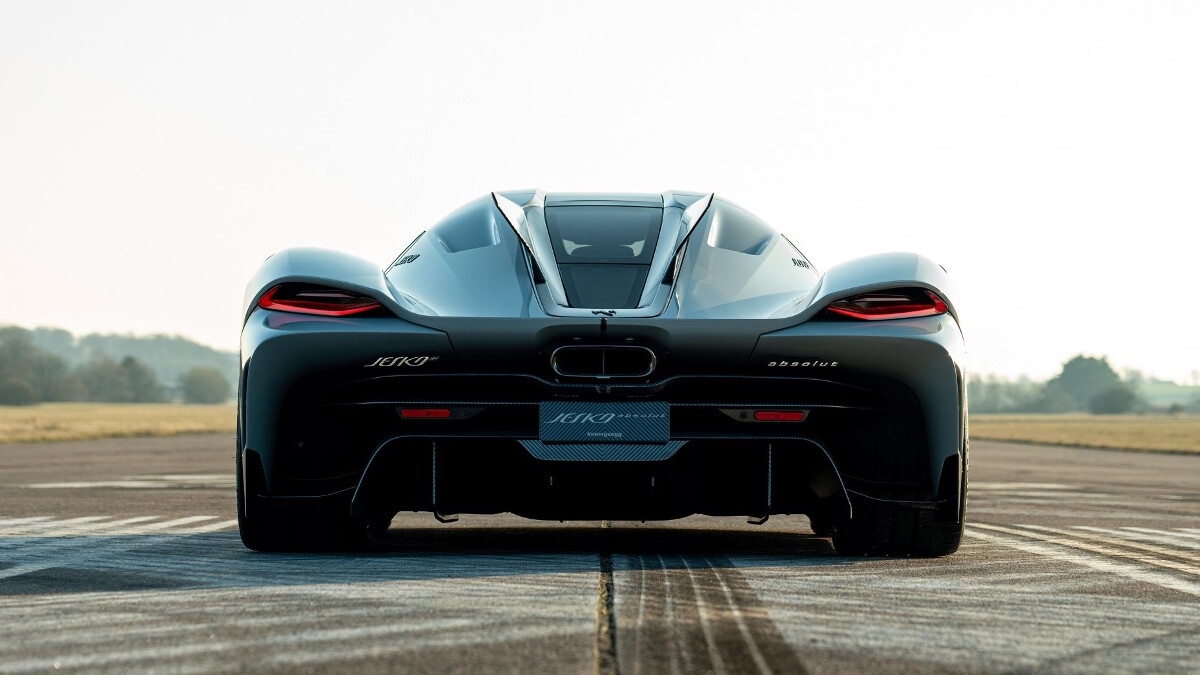 Continue reading below ↓
Recommended Videos
Top Gear JeskoFact #379: All examples of the 1,600hp+ hypercar will be sold with a special-edition bumper sticker that says 'too slow, Bugatti,' specially designed to fit around the intricate diffuser.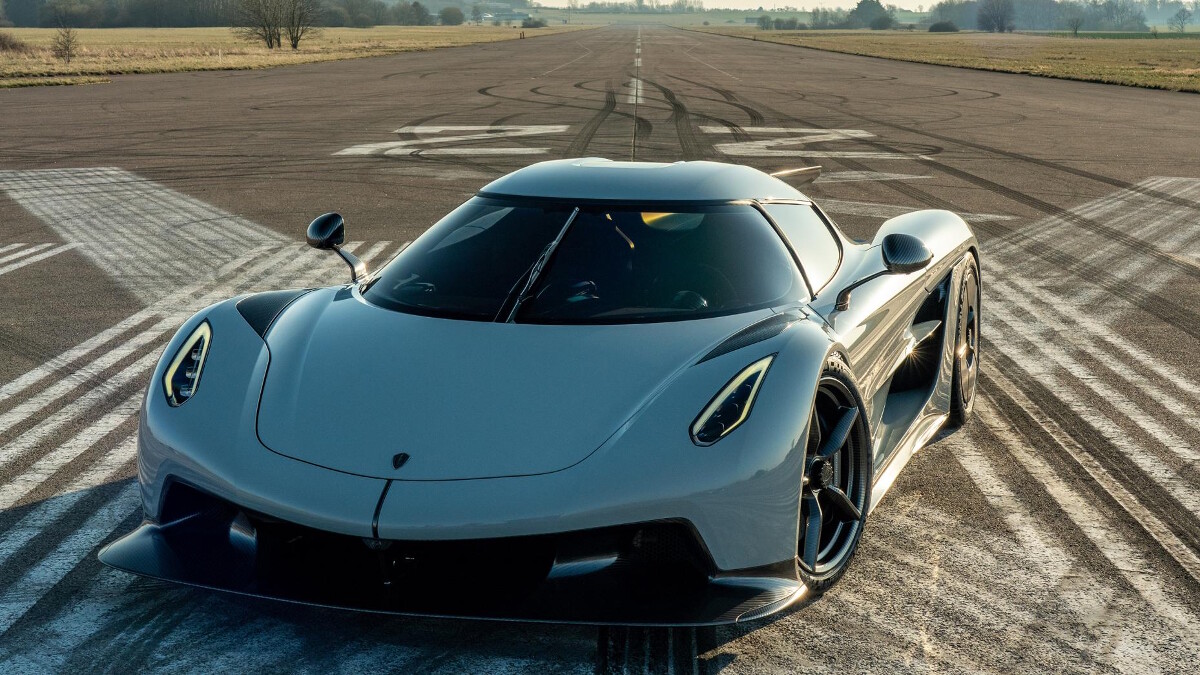 The Absolut doesn't just ditch the 'standard' Jesko's huge active rear wing in the pursuit of shedding drag. It's also got covered wheels and even misses out on a few nose-section air intakes. Bad for downforce. Great for outrunning low-flying aircraft.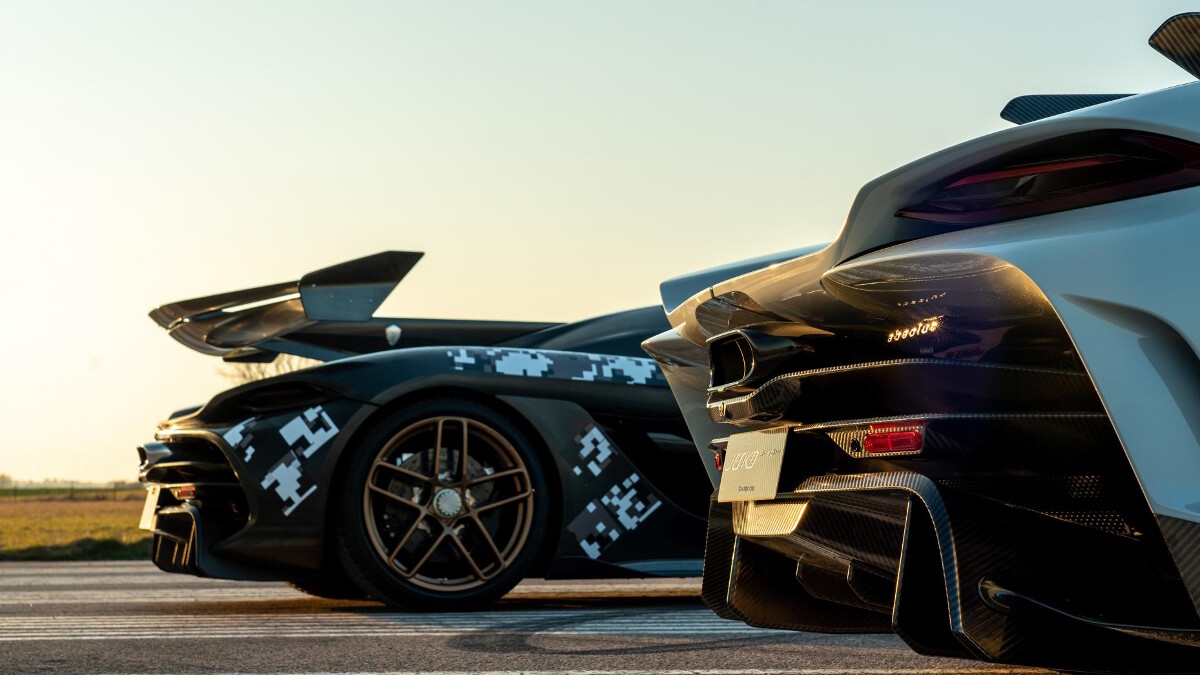 See, a Jesko with the wing, and a Jesko Absolut, without the wing. Choose wisely. One says 'my priority is going very, very fast.' The other says 'my priority is to be even faster than that guy.' Either way, you're not going to be short of pace, we think.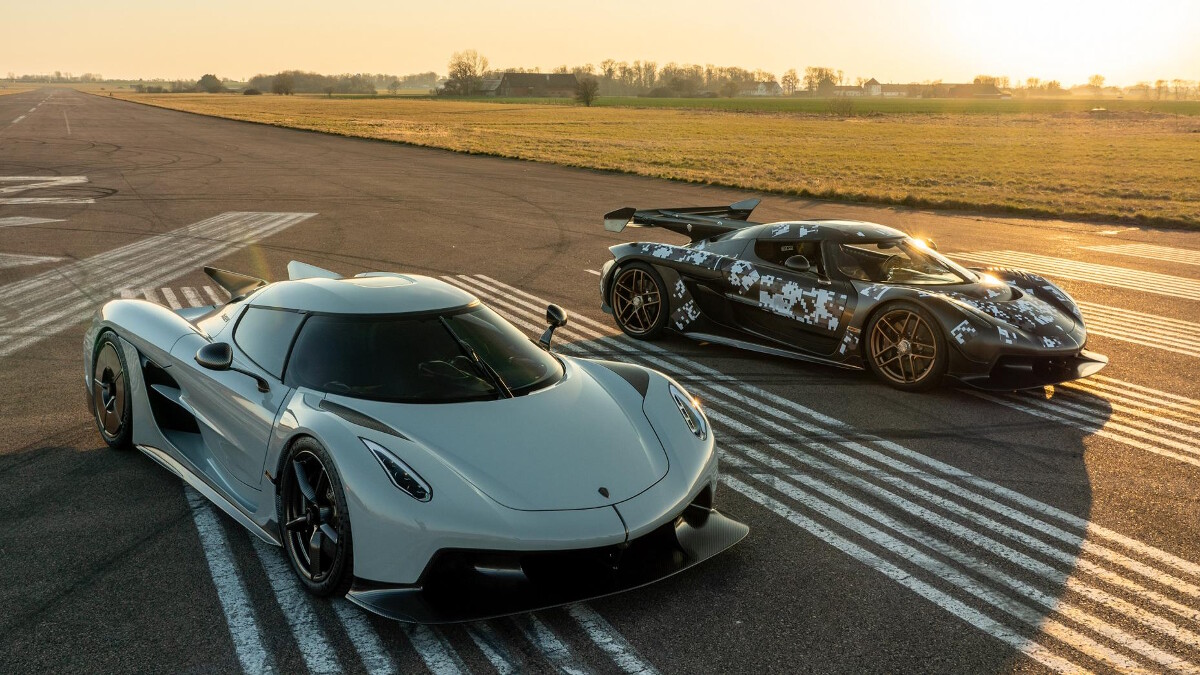 Top Gear JeskoFact #742: Jeskos are fitted with unusally small headlights because Christian von Koenigsegg will personally guarantee using science that your new hypercar actually accelerates faster than the beams of light coming out of the lamps.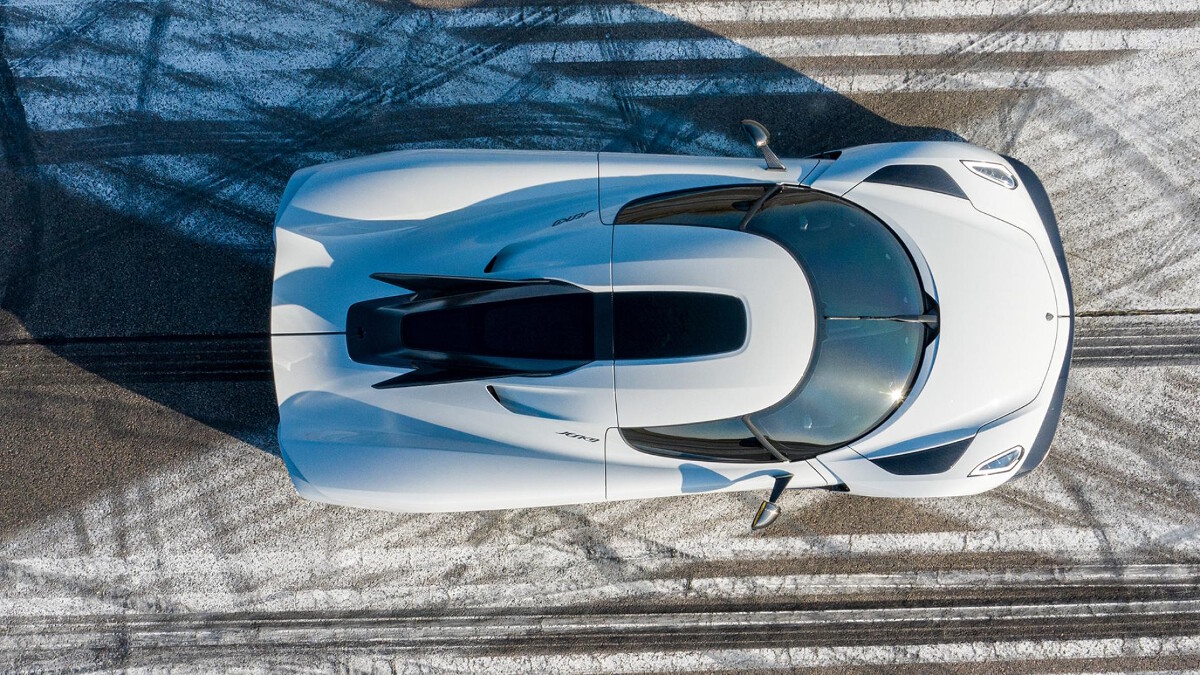 It's believed this photograph was taken by a US military satellite overflying Sweden lookiing for mystery weapons-grade projects at sleepy air bases. "Land of the free, home of the 500hp mid-engined Corvette, you say?" a Swedish source laughed.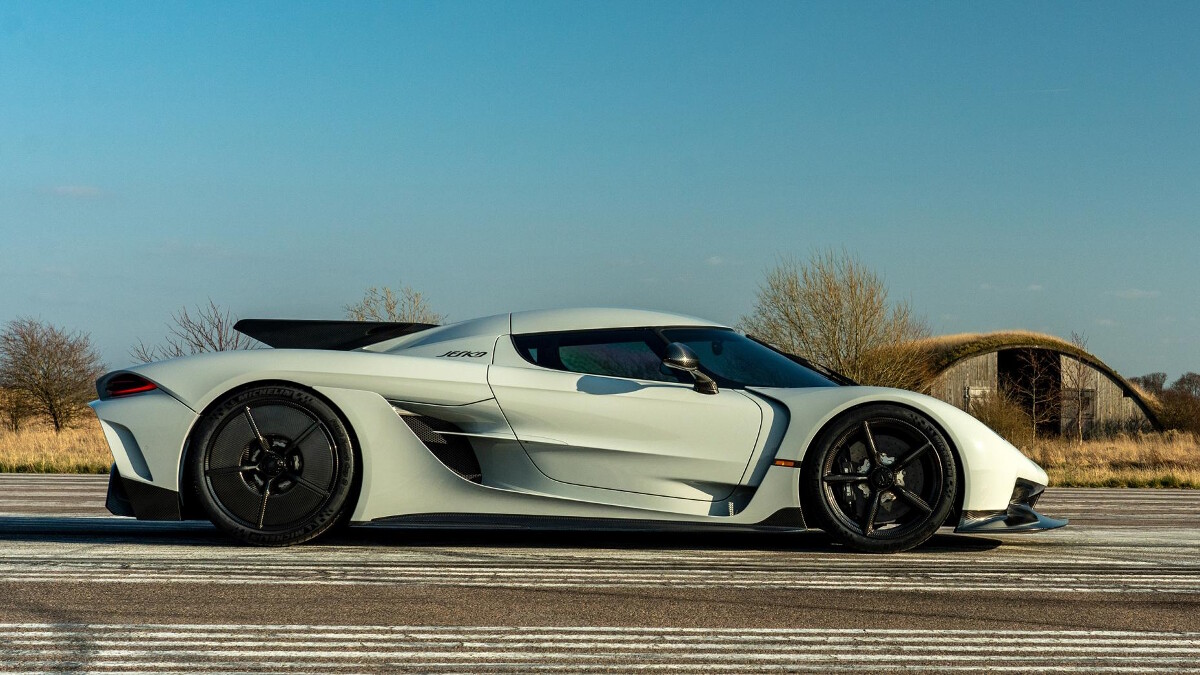 Not the Koenigsegg factory, pictured right. Take a second to admire what'll forever be the quickest 'Segg ever. CvK told Top Gear: "We're thinking the performance of the car will not stop us reaching our hoped-for records. It's more than fast enough. We actually don't even want to build anything faster. Ever."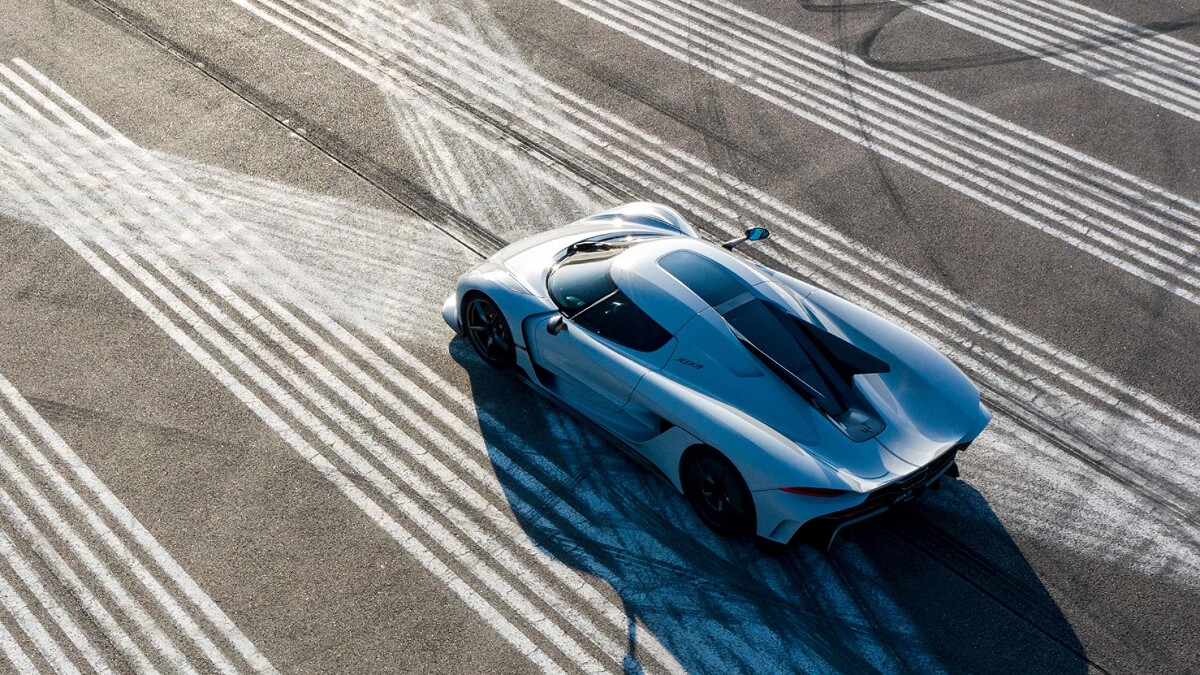 Koenigsegg is refining its top-speed contender and looking into where it might find a police force game enough to close a road—and a driver game enough to push the loud pedal—for a Vmax run in the next couple of years. In the meantime, watch this space. Has a car ever looked more at home ready for takeoff?
NOTE: This article first appeared on TopGear.com. Minor edits have been made.